The Demons are back and this time they tackle some cultural staples of POC horror with our special guest Daphne Fama tackling the Thai sensation The Medium; JM Brannyk hitting a homer with Scream Blacula Scream, and Jim…uhhh…well, he did Jack and Jill.
Join the Demons as they discuss the eternal questions like Can a movie be a Fast/Slow Burn? Does everyone who watches Roller Gator suffer from a Ring like curse that ends Jim's relationships? Will Box's new Boy Band get a record contract?! All this and more on the next Streamin' Demons!!
Where to get The Medium, Scream Blacula Scream, and Jack n Jill (remember these are amazon links)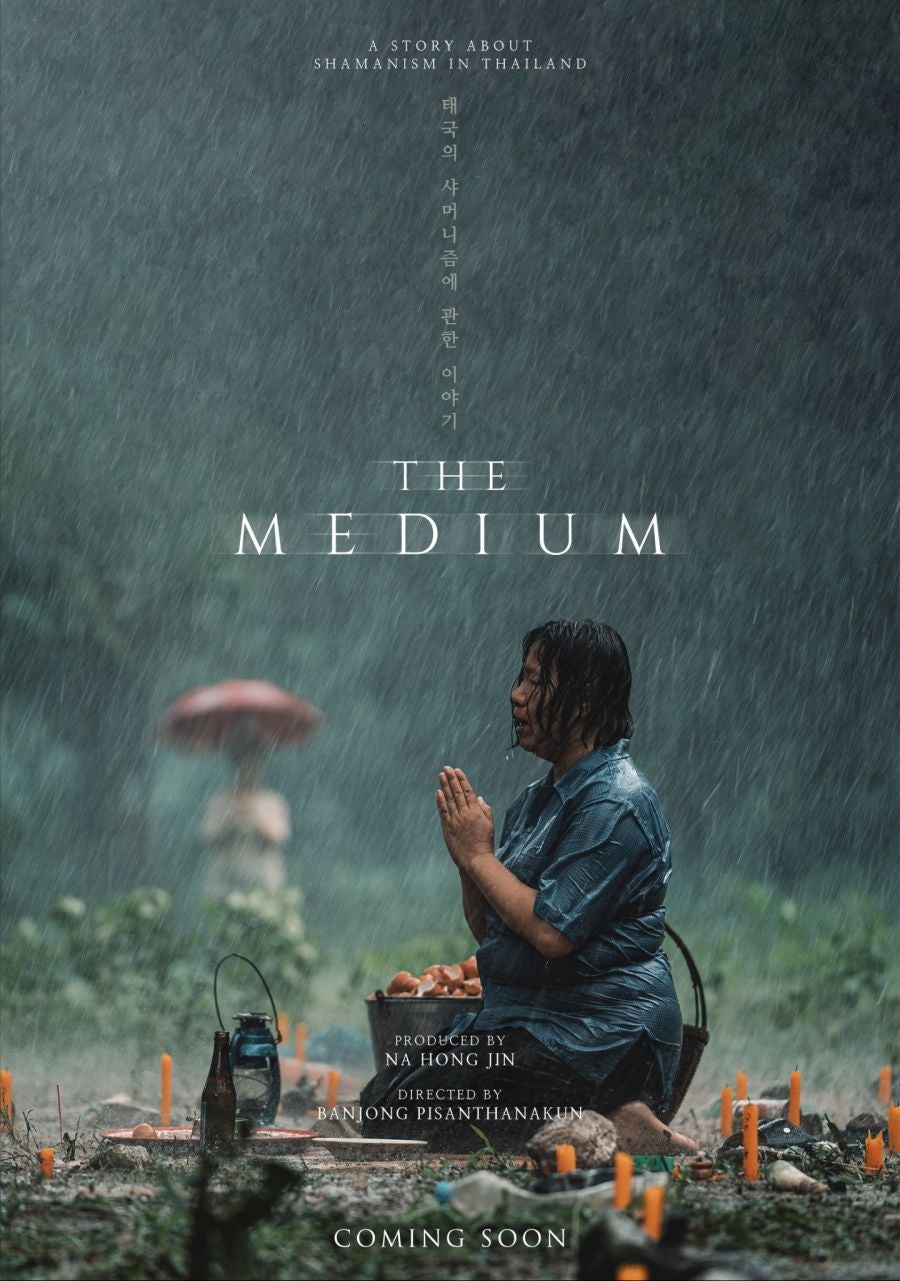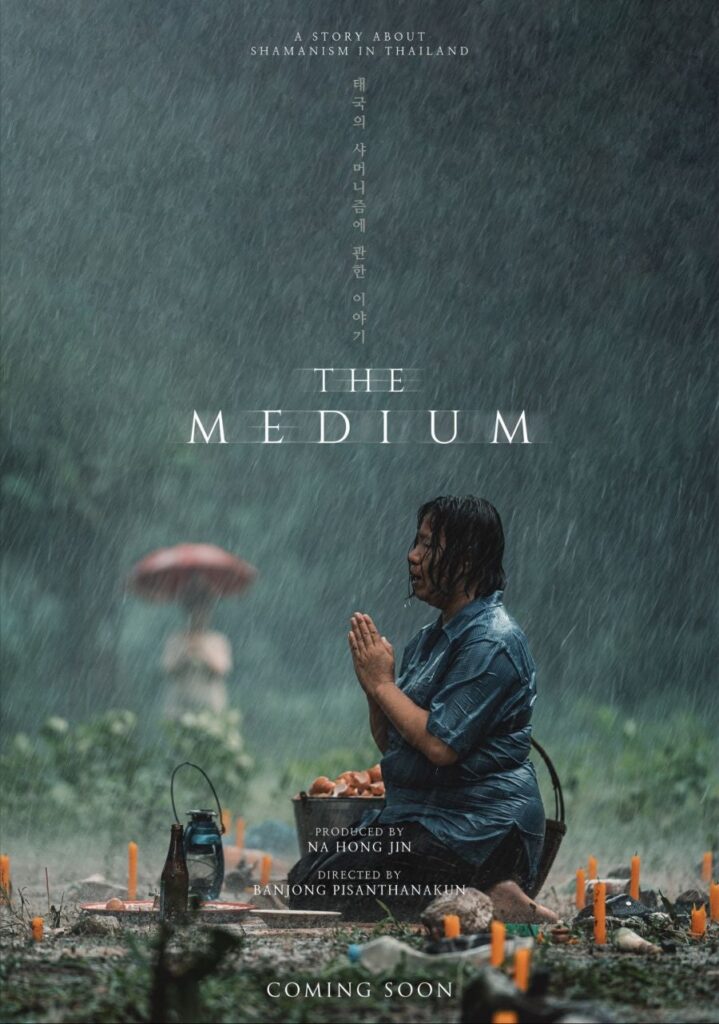 The plugs – with links to donation pages
Worlds Apart – One Heart, Inc. empowers individuals and communities worldwide to improve access to healthcare in rural areas of The Philippines. We forge partnerships with medical specialists to provide complex care in Manila. We provide lifesaving surgery, medicines and medical supplies at no cost. We also donate books and supplies to schools. All of our programs are delivered free of charge.
Make a donation to our organization to help prevent suicide and improve mental health services.
Brilliant Detroit is dedicated to building kid success families and neighborhoods where families with children 0-8 have what they need to be school ready, healthy and stable. We do this by providing proven programming and support year round out of Brilliant Detroit homes in high-need neighborhoods.

The Last Drive-In Season 5 Premiering April 21st Exclusively on Shudder!
They say good things come to those who wait, and boy have we been patient. It has been close to a year since our eyes have indulged a full season of 'The Last Drive-In with Joe Bob Briggs', in fact, the season 4 finale premiered on Shudder July 1st, 2022. Since then, we have been able to satisfy our appetites with festive holiday specials sprinkled throughout the past year. Specials such as 'Joe Bob's Halloween Hangout' guest starring horror's favorite Mistress of the Dark, Elvira (played by the legendary Cassandra Peterson) and 'Joe Bob's Ghoultide Get-Together'. Last month was a treat in itself, as we were able to witness Joe Bob Briggs and co-host Darcy the Mail Girl (Diana Prince) marry one lucky couple for the first time on the show with 'Joe Bob's Vicious Vegas Valentine' special.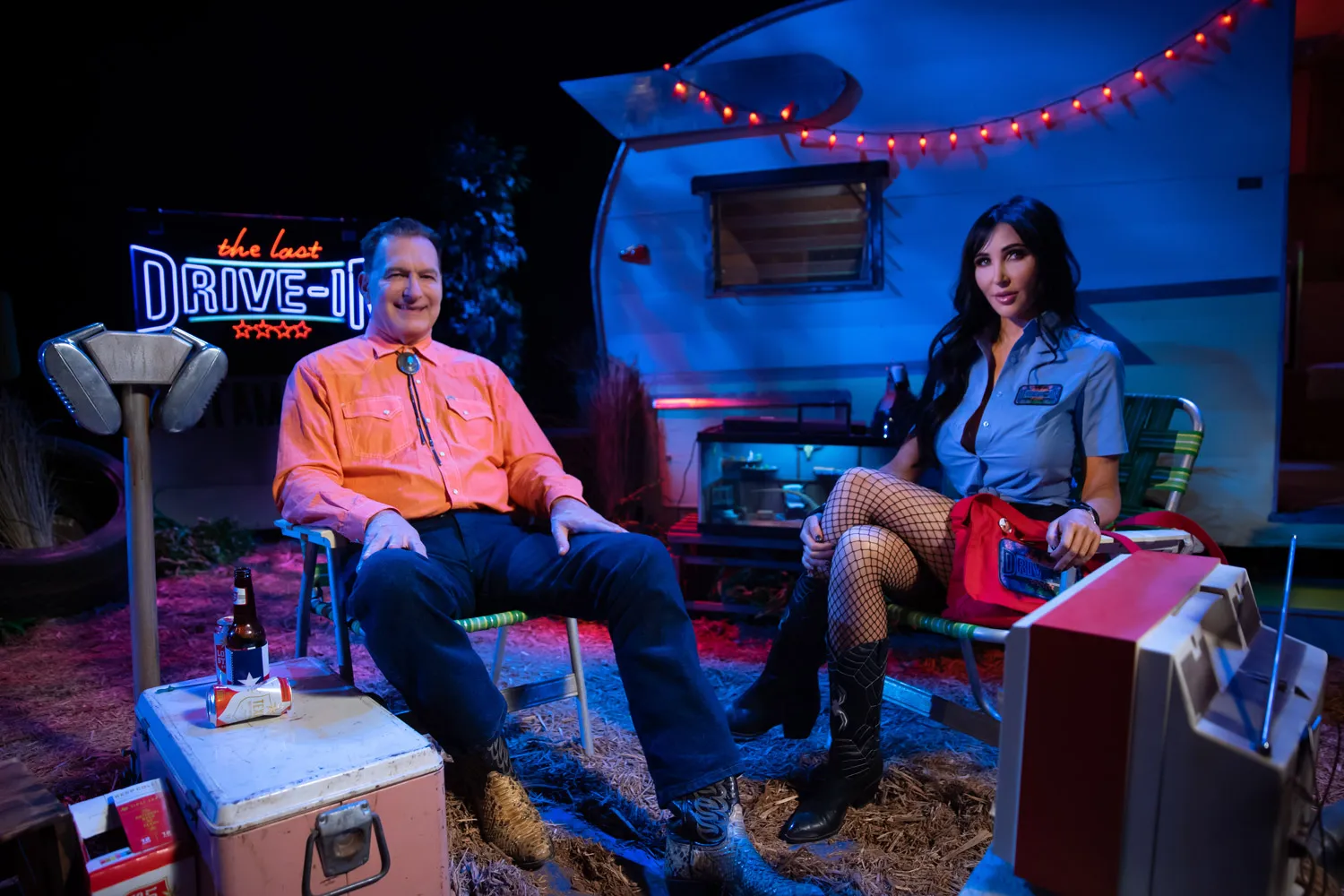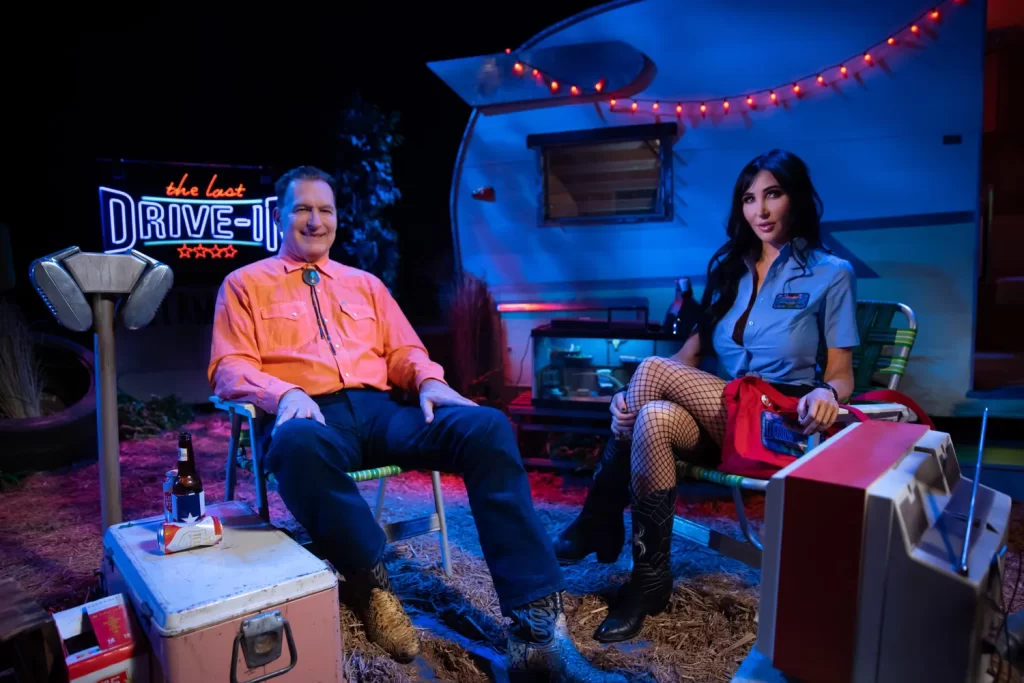 While the current changes in staff at Shudder have left fans questioning whether we will receive a new season of the popular series, I can happily say mutant family, we need not worry. In fact, to our wonderous surprise, Joe Bob Briggs has officially announced via Twitter, season 5 of 'The Last Drive-In' will be premiering April 21st, exclusively on Shudder! One thing that is noteworthy, is unlike previous seasons, it has been reported by 1428Elm that season 5 will be broken up into two parts of five double-feature blood-curdling episodes. Though we have not been provided the official release schedule for the second block of season 5, here is a sneak peek of what we can expect for the first half of the season:
April 21: Season 5 Launch Party!
April 28: Walpurgisnacht Part 2!
May 5: Cinco de Fucking Mayo!
May 12: Mama's Day!
May 19: Dysfunctional Family Jubilee!
Unfortunately, we do not have an official list of the brand-new double feature films for the first half of season 5 but, with amusing episode titles such as these, one can only imagine what grindhouse-classics will be joining 'The Last Drive-In's' already eclectic list of sloshy goodness. For those impatient mutants eagerly waiting for more hilarious Joe Bob rant-filled commentaries, or those newcomers who've yet to experience the magic that is 'The Last Drive-In', all previous four seasons, including past holiday specials are currently available to stream now on Shudder.
If you are just as big of fans of 'The Last Drive-In' as we here at HauntedMTL are, please be sure to follow us on Twitter @HauntedMTL and join us April 21st as we tweet along with Joe Bob and Darcy the Mail Girl for the season premier. As is tradition, we will be hosting live watch parties every Friday with each new episode, including fresh holiday specials. The road to season 5 is upon us…let the countdown begin!
April 21: Season 5 Launch Party!
April 28: Walpurgisnacht Part 2!
May 5: Cinco de Fucking Mayo!
May 12: Mama's Day!
May 19: Dysfunctional Family Jubilee!
. . . and that's only the beginning.#TheLastDriveIn pic.twitter.com/WfeTx0shNa— Joe Bob Briggs (@therealjoebob) March 16, 2023
LTD: Revisiting Broken Doll Head, Interview 2
Our last interview with Broken Doll Head here on Haunted MTL never set well with me. I just feared that I wasn't able to get the whole scoop on the V-Day Uprising for you, our dear readership. So I arranged another exclusive interview to reconnect and see how it's going.
Without further ado, I bring you our second exclusive interview with Broken Doll Head…
---
Thank you so much for having me again. Wow you have changed since the last time we spoke. You seem… calmer. Please don't hate me or burn down my house for saying anything about it.
The movement is still underway; it is still time. But I needed to take care of me, you know. The rage has subsided somewhat. My anger was not serving me well. After the last uprising, the rest of me was sent to the far corners of the earth in biohazard bags. I had to find another approach, for the cause as well as my own sanity. I am much calmer, thank you for noticing.
In our last interview, you kept repeating that it is time. Time for what exactly? Would you care to elaborate here now?
It is still time. It is always time. Until the violence is addressed we must continue to rise up and make a scene. We will not be silenced or stigmatized. We can't be complacent. This is how we got to where we are with the Supreme Court in 2022. Horrific injustices are still happening globally and even within our own borders; it's too easy to forget that.
What do you suggest we do?
Take action. Share your stories. Give others space to voice their own. Raise awareness and fight the system of oppression. Rally. We must take back our own power. It will not be just given freely.
So what are you up to nowadays?
I've been getting in touch with my inner Earth Goddess. Are you aware of how our environmental impacts affect dolls everywhere? Climate change is creating greater vulnerabilities for those already at risk. We have to look at the intersections of climate, gender and race globally. We have to return to our Mother Earth.
Thank you again Broken Doll Head for joining us and our dear readership here on Haunted MTL's Lighter than Dark. It's good to reconnect with you after the V-Day Uprising and we wish you all the best in your bold eco-enlightenment vision.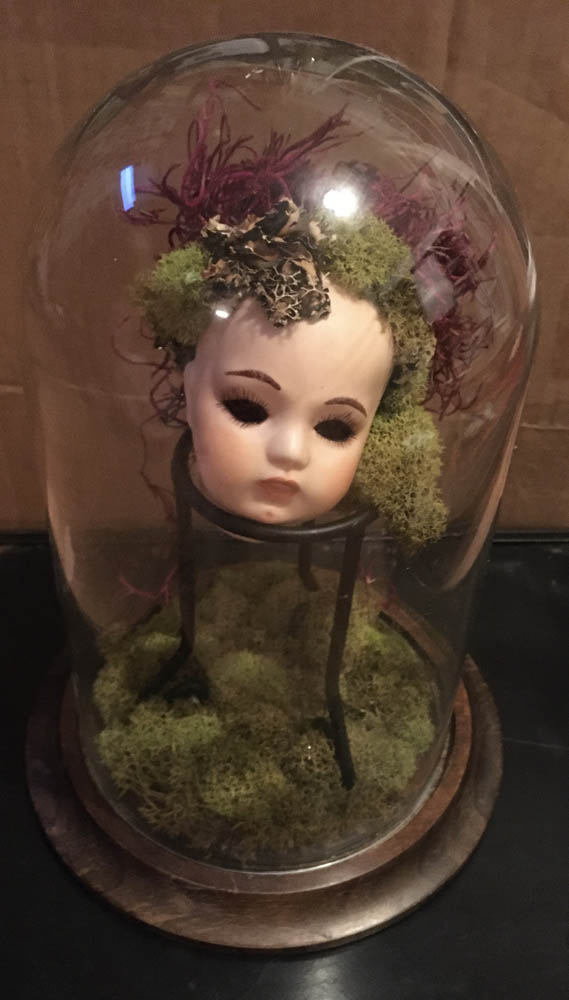 Again, if you want to learn more about the V-Day movement, please check out their website here.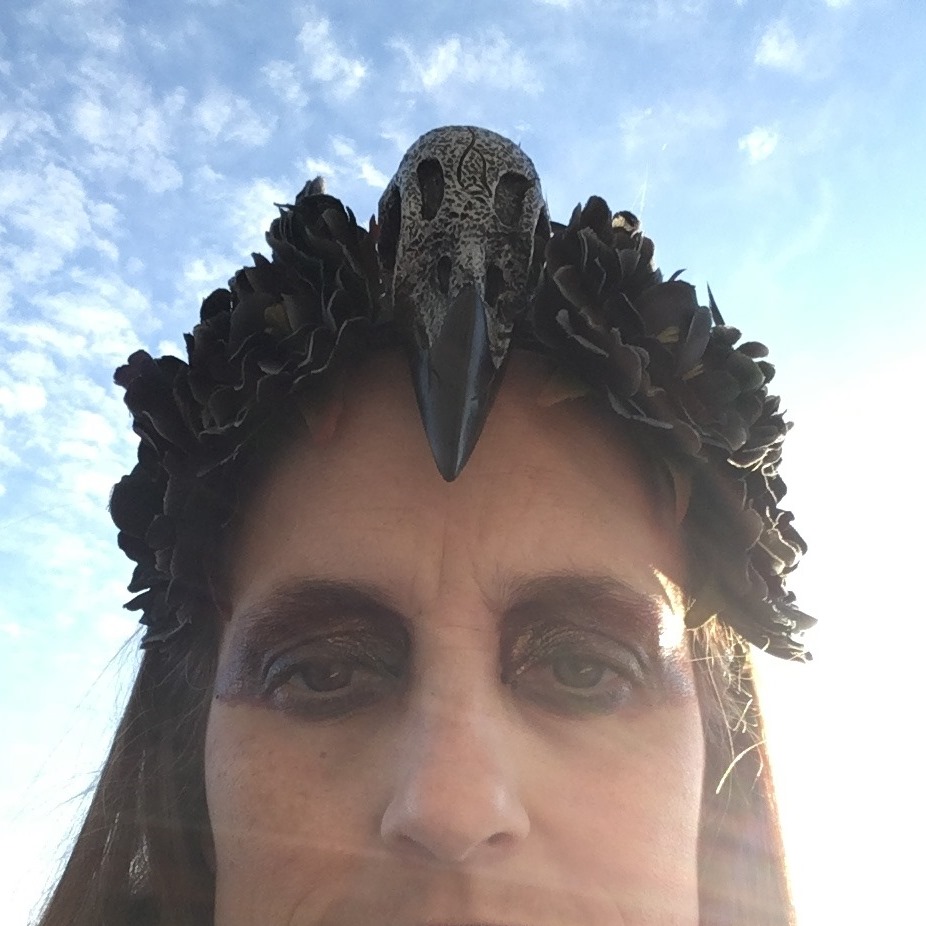 Unwell, a Midwestern Gothic Mystery, Season two
Released in 2020, season two of Unwell, a Midwestern Gothic Mystery picks up right where season one left off. With far more questions than answers.
Our main character Lily is now permanently living with her mother, Dot. This is good because Dot's Alzheimers seems to be getting worse. It's not to the point of being debilitating, by any means. It's just to the point of being frustrating.
Meanwhile, Rudy is getting into all kinds of trouble. He's working to rebuild the Mt Absalom observatory when he meets a ghost named Nora. Nora explains to him that she built the telescope at the observatory. She also tells him that there is, indeed, another building under the observatory. And boy howdy, does everyone have opinions about whether or not they should go down there.
While Rudy is exploring the observatory, he's caught the attention of Chester and Hazel. It becomes clear through the course of the season that they, and the order they belong to, are committed to protecting the town from something. We don't know what, but we can kind of guess.
We also find out that Dot is committed to protecting the town. That doesn't stop her from being at odds with Chester and Hazel.
I loved this part of the season. We have Chester and Hazel on one side, and Dot with Abbie, Wes, and Rudy on the other side. I'm fairly sure both sides are working against the same enemy. But they're too stubborn to talk to each other long enough to work together.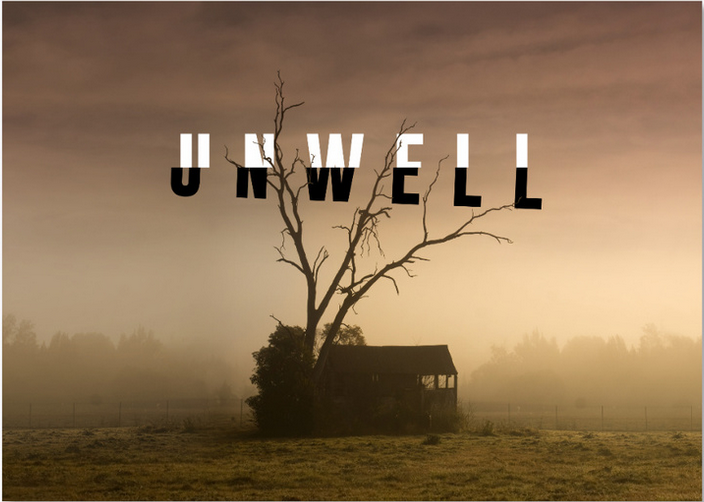 Who is that enemy? Well, I think we could have guessed that from the very first episode of the show.
This is part of the season that I didn't like all that much. Our main character, Lily, has met our mysterious man in the woods several times. She has also seen a whole bunch of shit in Mt Absalom. She has met ghosts. She has been in places that feel more like a diner in the back rooms than any diner in a small town. And yet when she is told that the man she met in the woods is not to be invited into her family home, she treats her mother like she's crazy. Then she goes right ahead and invites him to their Thanksgiving table.
No one thought that was a good idea. And it is out of character for Lily, who has been cautious and sensible so far.
I felt like a lot of things almost happened this season. We almost found out what Wes is. We almost got into the mysterious building under the observatory. We almost found out why Dot and Chester are fighting over her boarding house. We almost found out what was going on with the creepy diner. But in each case, we didn't get everything.
I have to say that one episode stood out as the best of the season. That is the one titled The Night Shift, in which Abbie gets a job at the diner for recon. Two things are clear while listening to this episode. One, Abbie has never worked in customer service in their life. Two, the writer of the episode has.
A second season is often difficult. It can be seen as sort of a bridge season. The story doesn't progress as much as we'd like. There isn't a lot of excitement. A second season, when we know there is going to be a third, often acts to set the stage for the story going forward.
That is exactly what this season felt like. Yes, many things were revealed. But most of those things just left us with more questions than answers.
In the end, the last episode of the season didn't feel like it should have been the last episode of the season. It felt like it ought to have been the penultimate episode.
All of this is not to say that I didn't like this season. There was a lot of good content here. We got to know all of the characters better. The characters got to know each other better, and we saw a lot of growth.
All in all, this season did exactly what it needed to do. It got me excited to listen to episode three. 
(3.5 / 5)