Deep is Netflix's newest entry into a teen horror/thriller. In it, we see a rising star's (Sita "Mai" Likitvanichkul) first big offering and a new twist on the age old question – what would you do to survive? Deep explores this fundamental question that we all seem to have faced during this pandemic. Yet, it digs a bit further than self-survival and into friendship, family, and fone service (no, really, one of the movie sponsors is a cellphone service).
Sit on down and let ol' Jimbo tell you about that time…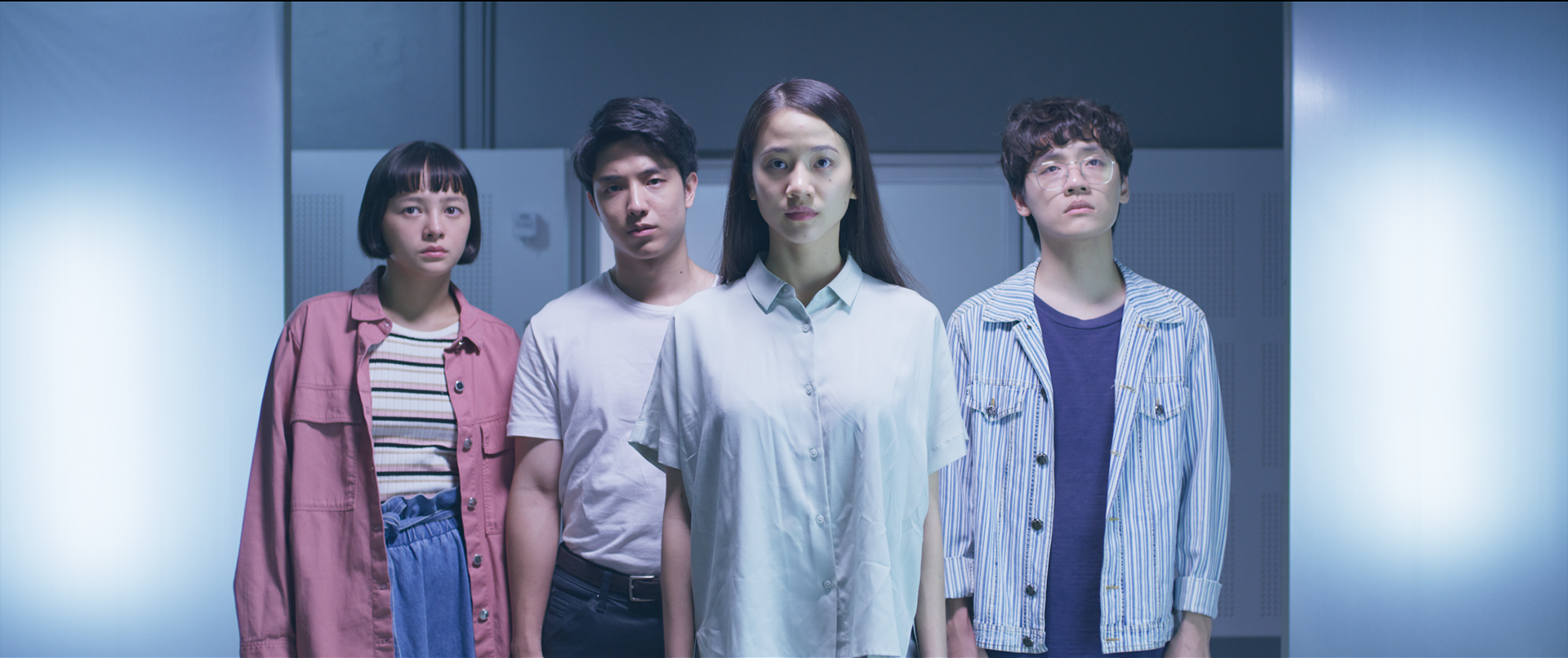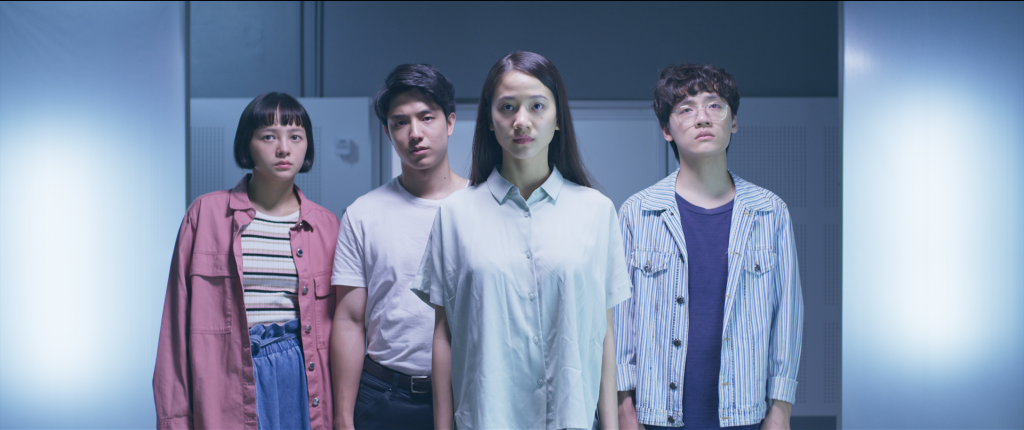 What worked
Let's start with the premise – can someone stay up this long without dying/going insane? The short answer is 'yes'. The longer answer 'Well, maybe but…'. Jim spent his 'formative years' in Vegas. There were times when sleep was a stranger. We've all pulled all nighters. We've all put in overtime. Jim did seven (7!) days in a row without sleep…and without heavy drugs.
24 hours
The result after 24 was nada.
48 hours
Easy breazy went 48.
72 hours
Around 72, you decide that you don't need sleep AND food and that one 'or' the other will suffice.
Day 4
Day 4? Your attention span waivers…to put it gently.
Day 5
Day 5? Somewhere between a club, a pool party, and three 'dates'.
Day 6
Day 6 is like a living re-enactment of the Ren and Stimpy Space Madness. Literally. Jim thought he was a cartoon character and acted as such (sorry about that thing with the duck!!).
Day 7
Day 7? The party isn't fun anymore. Whiskey bottles are more often tossed against a wall than used to pour a shot. That girl in bed? Yeah, can't remember her name…or whose bed it is…or wtf happened to my pants…and is this a Sears? Somewhere around Day 8, immediately after seeing you snort NyQuil, someone says 'holy jesus, you've made it!' and then hello darkness…
This is what the movie does very well. It captures the 'tired' realistically. The mini-hallucinations. The mirco-snaps of your synapses. Hats off to the person writing it as, unfortunately, they probably knew from experience for a few of those days without sleep.
The cast works well. They hold up as distinct and yet you can see them forming bonds easily. It's a fun romp and it's fun because of the cast. They hold a lot of the character in themselves and it keeps the movie flowing.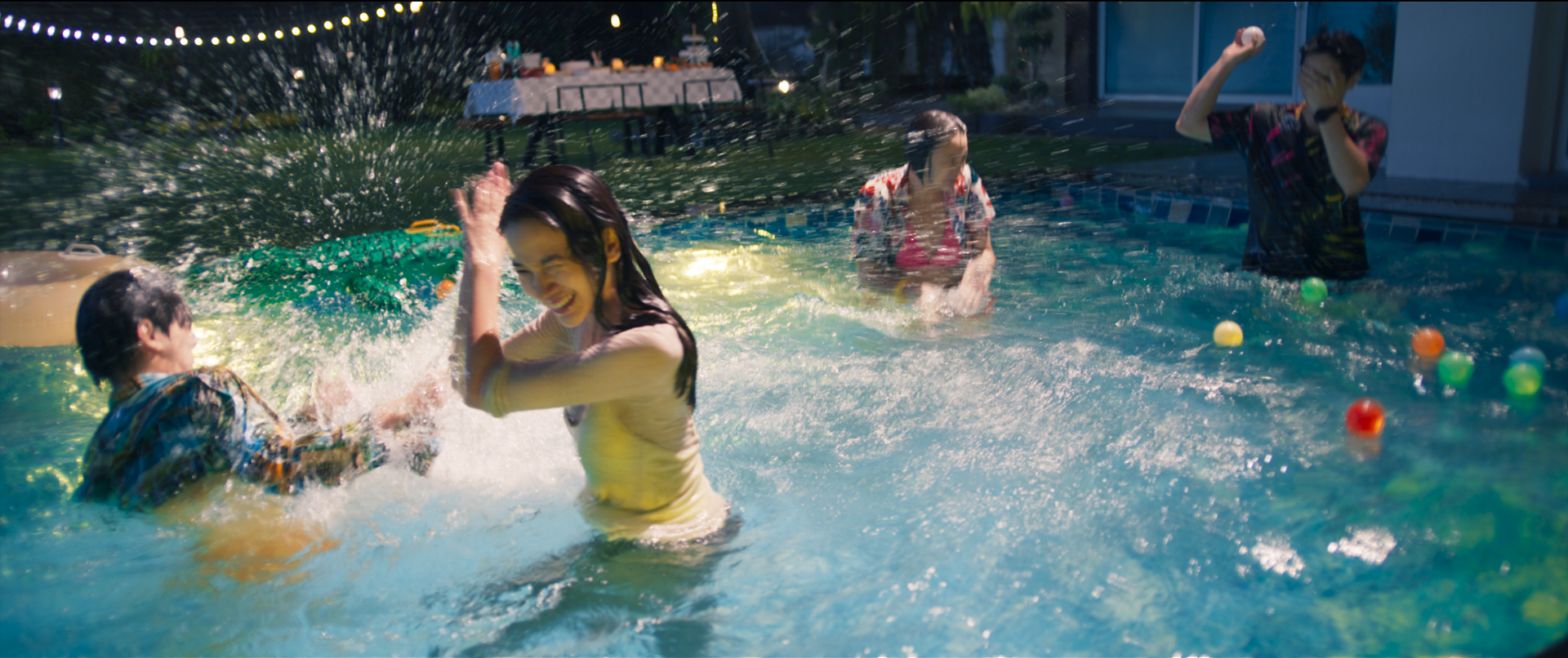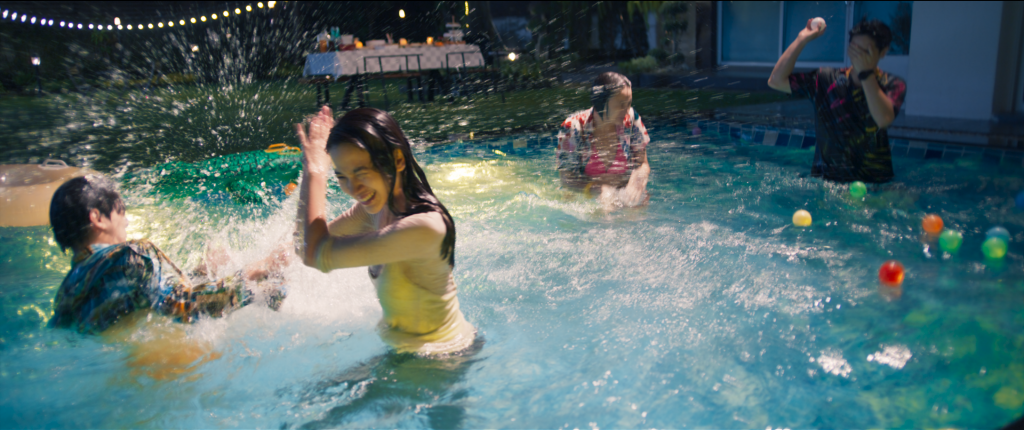 What missed a bit
Act 3. This is where Jim went 'OK, but….'. Is it a bad Act 3? No, not really. I would have done it differently. I'm more of a blood n guts – make them feel it type. Without giving Act 3 away, I can't say much more about this than 'it made me call a friend and ask if all Thai horror/thriller movies are like this (genre item) or if this is a 'one-off' spin away from formula.'
The question is – does Act 3 bring it down enough to make this move from Hit to Miss?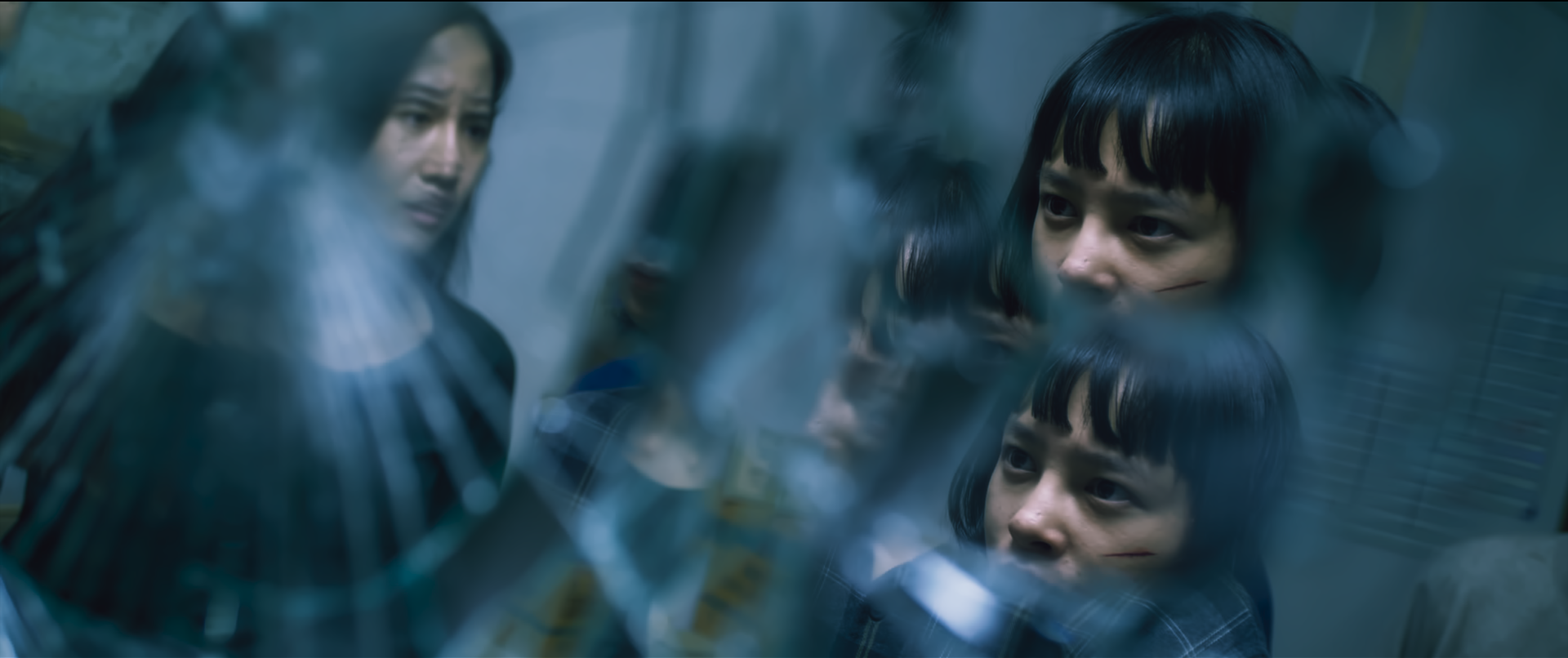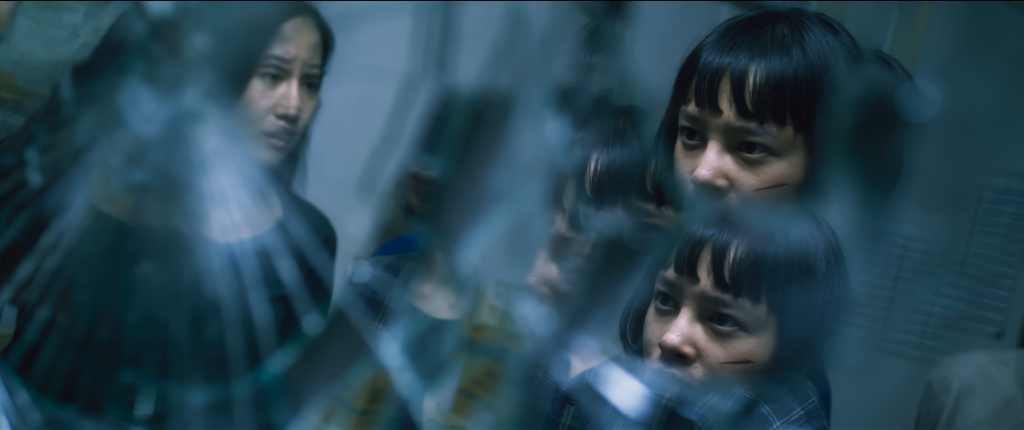 Deep – Verdict
This was my (I believe) first entry into Thai horror/thriller. Therefore, I had to ask my Streamin' Demons co-host (and sometimes Cha-Cha tag team partner) Voodoo Priestess if all Thai horror/thrillers were, well, so happy. I think the movie works as horror. I think it is a great movie for those who might be squeamish but want to dip their toes in the horror end of the pool.
If you want a fun little romp that skirts horror and teen friendship, then Deep is definitely worth the price of admission (yes, even with Jim saying Act 3 wasn't his cuppa!). It's on Netflix now and makes the perfect 'horror/teen' friendly offering. The acting is top notch, the story is smart, and the effects (although minimal) are realistic. What else can you ask for in a chill night at home?
(4 / 5)
Chronic insomnia becomes a deadly quest for survival, when four medical students, Jane, Win, Cin, and Peach, are lured to participate in a secret neuroscientific experiment called 'Deep.' So, what's the catch? If they stay awake, they make a fortune, but if they fall asleep for more than 60 seconds, they die. When 'Deep' begins to take a horrible turn, the four insomniacs, along with Jane's younger sister, find themselves in a desperate, high-stakes gamble that will ultimately determine their fate.

Deep – streaming now on Netflix
Horror Noire, a Film Review
Horror Noire is a horror collection that includes "Daddy," "The Lake," "Brand of Evil," "Bride Before You," "Fugue State," and "Sundown."
Horror Noire is a horror collection brought by the combined efforts of AMC+ and Shudder. The collection includes "Daddy," "The Lake," "Brand of Evil," "Bride Before You," "Fugue State," and "Sundown." Horror Noire boasts Black directors and screenwriters, providing six unique stories.
As this collection explores six stories, I will skip the usual synopsis to assess the genres and ideas explored, albeit limited as needed. Expect to find supernatural horror, creature features, and psychological thrillers. Many short films deal with these genres while exploring Black issues, but this isn't universal for the collection.
The directors and writers include Zandashé Brown, Robin Givens, Rob Greenlea, Kimani Ray Smith, Steven Barnes, Ezra Clayton Daniels, Tananarive Due, Shernold Edwards, Victor LaValle, and Al Letson.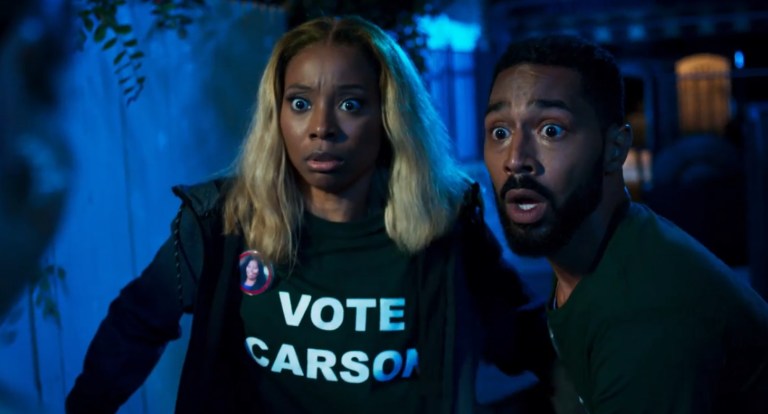 What I Like
Each story remains unique, holding different strengths and weaknesses that highlight drastically different perspectives. Collections like VHS hold a similar premise to create their collection, but Horror Noire gives more creative freedom to its talent to be independent.
My personal favorite short film is Zandashé Brown's "Bride Before You." This period piece unravels a fable set in the Reconstruction Era. The entry feels Fabulistic in approach, which happens to be my preferred niche.
However, the best example of horror goes to Robin Givens' "Daddy," providing an existential horror tied directly to the characters involved.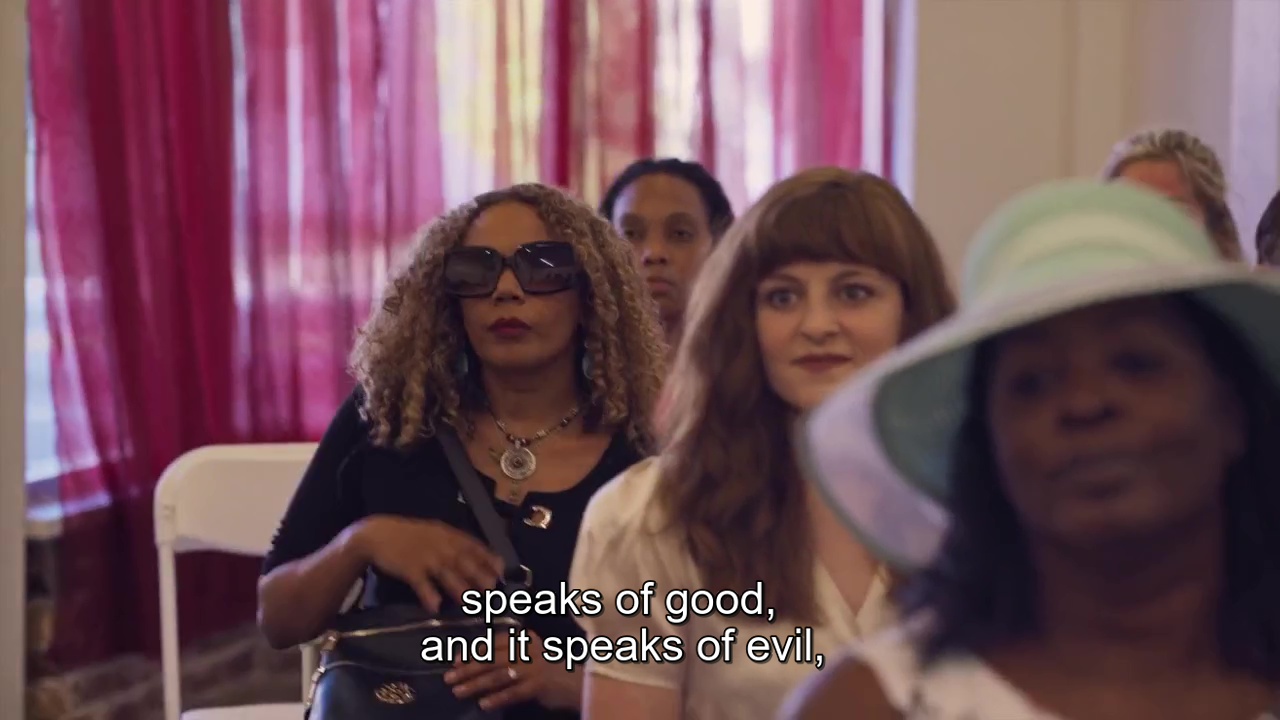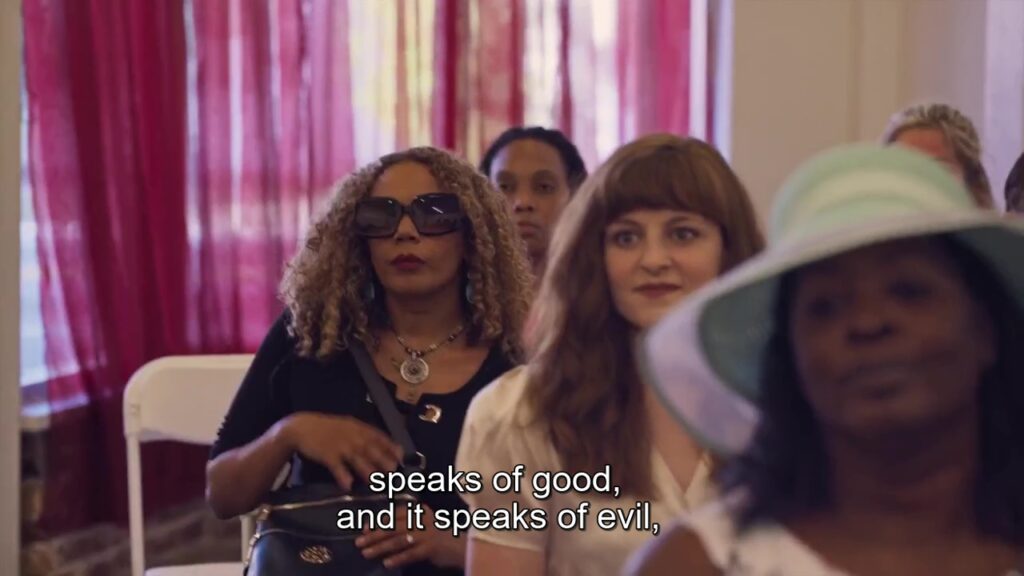 What I Dislike
As mentioned, all have a particular style and idea. The downside of this approach always remains to keep the viewer interested long enough to find their favorite. If you find several underwhelming choices, this becomes a chore. But I imagine that is rare as the variety makes the options refreshing.
Personally, "Brand of Evil" had an interesting premise, but the execution fell short. On paper, it might have sounded like my favorite, which makes the lackluster execution a bigger letdown.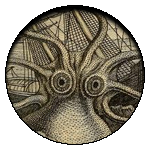 Final Thoughts
Horror Noire gives power and control to Black creators, providing a formula for a unique collection against others in the space. While the various subjects and approaches mean you aren't likely to love them all, there should be a short film for everyone.

(3.5 / 5)
Episode six of Netflix's Dahmer was not, honestly about our title character. Instead, it was about one of his victims, a man named Tony. We've actually seen Tony a few times during this series. We just didn't know it was him.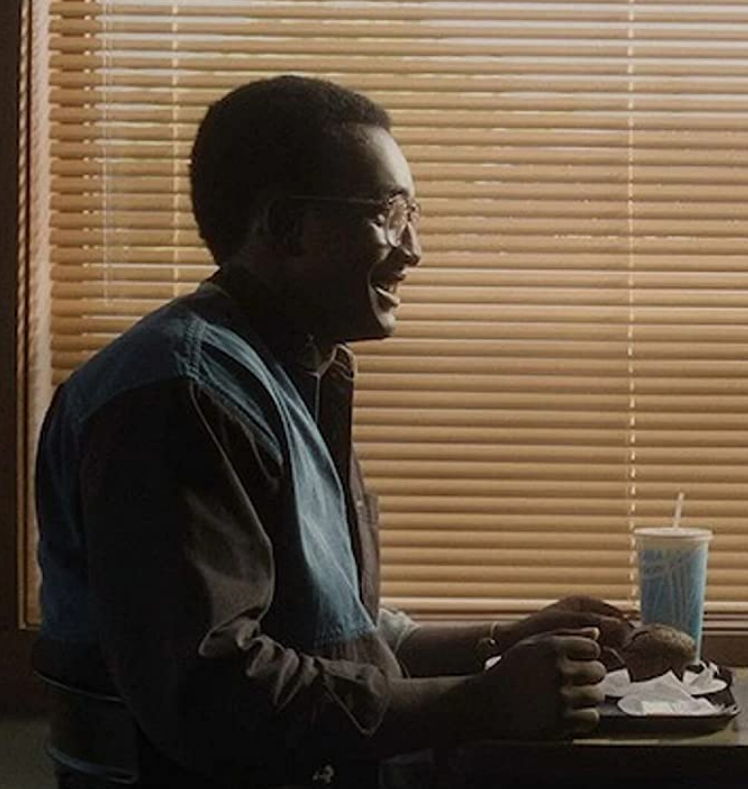 And, well, he wasn't exactly alive the first time we saw him.
Tony was born into a supportive, loving family. This is good because soon after he was born a viral infection took his hearing. He is black, deaf, and gay in the early 90's.
Tony has a dream of becoming a model. And he certainly has the looks for it. He is beautiful, body and soul. He has lots of opportunities for romance, but it's not what he's looking for. He wants a real relationship.
Eventually Tony moves to Madison, trying to pursue his dream. He gets a job and starts getting modeling work.
Then, he meets Jeff Dahmer at a bar.
At first, we can almost believe that it's going to be alright. Jeff seems happy. He's taking care of himself. He's not drinking as much. He even has his dad and stepmom over for dinner. It seems like his life is getting on track. Even better, he's treating Tony right.
Then, of course, things go bad.
One thing that has always bothered me as a true crime fan is that we know so much about the killers, but not as much about the victims. Not so much if we don't know who the killer is, of course. But the names that are part of our pop culture are those of the killers. Dahmer, Manson, Jones, Bundy, Holms. The names we don't know are Roberta Parks, Beth LaBiancas, Leno LaBiancas, and Tony Hughes. And clearly, we should know them.
If Tony Hughes was half the shining, positive person that the show Dahmer made him out to be, I'm so sad that he isn't with us anymore. We need so many more people like him. And many of Dahmer's victims were likely just like him. After all, he was attracted to them for a reason.
This was a significant episode, and I understand why it's the highest-rated episode of the series. I finished it with a heavy heart, saddened by the loss of a man who should still be with us today. 

(5 / 5)
Mandrake, a Film Review
Mandrake is a 2022 supernatural horror directed by Lynne Davison and written by Matt Harvey, starring Deirdre Mullins and Derbhle Crotty.
Mandrake is a 2022 supernatural horror directed by Lynne Davison and written by Matt Harvey. This film boasts a cast that includes Deirdre Mullins, Derbhle Crotty, and Paul Kennedy. It is currently available for subscribers in DirectTV, Shudder, Amazon Prime, or AMC+.
Cathy Madden (Deirdre Mullins) is a probation officer tasked with the most vilified case in her town, Mary Laidlaw (Derbhle Crotty). When a child goes missing, all eyes turn to the infamous Bloody Mary. Cathy, always believing in the best of people, tries to protect Mary. But evidence begins to mount, and Cathy finds herself in increasing danger.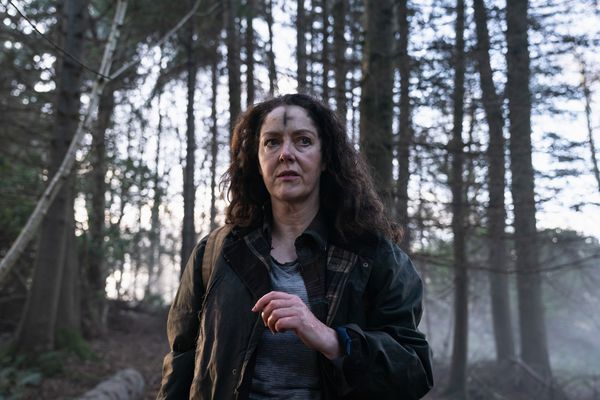 What I Like
Deirdre Mullins and Derbhle Crotty add weight to the film in their performances. Cathy proves resilient against the challenges she faces, while Mary can make any actions intimidating.
To not spoil anything, the ending is bittersweet in the best of ways, showing Cathy grow and mend relationships.
The atmosphere around Mary Laidlaw brings about the intimidation that earns the nickname Bloody Mary. It becomes easier to see why a town would fear this woman as we find her motives sinister.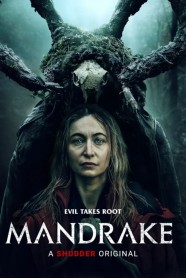 What I Dislike
While there may be external magical elements, I found people obeyed Mary Laidlaw a little too easily for a vilified woman. There wasn't enough for me to be convinced she intimidated them to action or magically charmed them. Or perhaps the performances felt underwhelmingly passive?
There was an irritating moment where a stalker helped save the day. The assistance is minor, but it still irritates me.
The daytime scenes of the film are bland. Perhaps it's intentional, but the night scenes are stunning, making the contrast greater. While this film focuses on its night scenes, I couldn't understand why it looked so bland, and sometimes poor quality, in the day.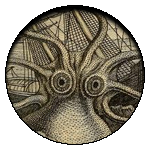 Final Thoughts
Mandrake can be a frightful enjoyment, especially when set at night where the details work. However, many elements left me wanting more or better. If you're looking for a witchy tale, I'd say there are better options, but Mandrake can keep you entertained.

(2.5 / 5)