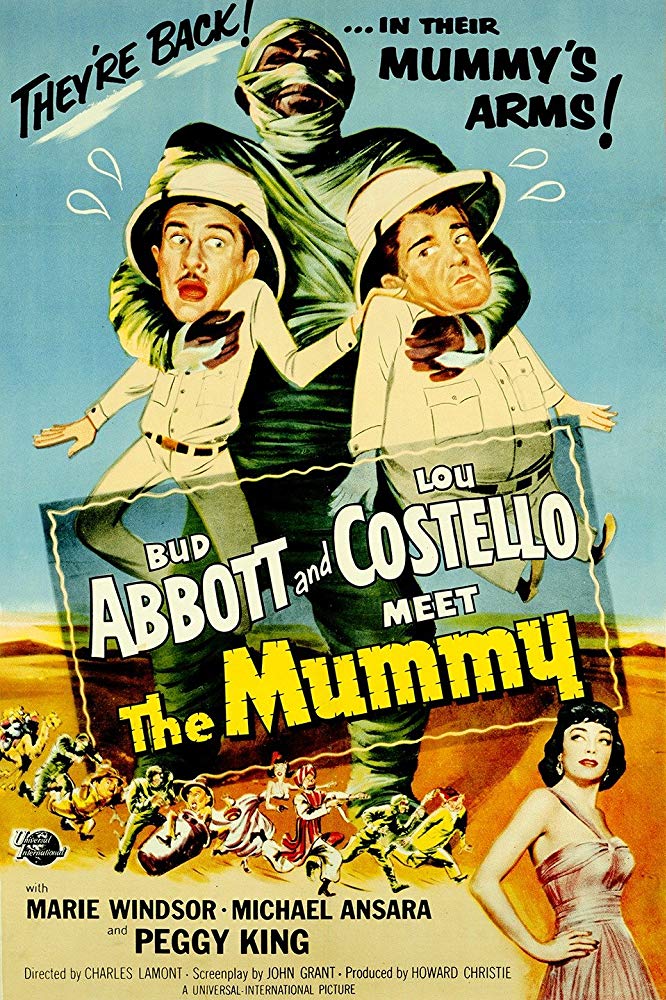 Worth a Watch: Charles Lamont's 'Abbott and Costello Meet the Mummy'
Abbott and Costello stumble and bumble their way into Egypt, getting wrapped up in an ancient mummy adventure/caper. Fun times!
On the surface, it seems unlikely for two goofballs like Abbott and Costello to stumble and bumble their way into Egypt, getting wrapped up in an ancient mummy adventure/caper. However, that's precisely what happens in Charles Lamont's Abbott and Costello Meet the Mummy.
As I watched this film, I couldn't help but think of Scooby Doo and the gang. Despite having a van called "The Mystery Machine," they'd routinely find themselves accidentally wrapped up in zany mystery-adventures. There's just something nice about that approach to a story! I guess it's more exciting to walk into an adventure than to seek one. In this case, there's a classic contrast between the dignity of Princess Ara's legend and the slapstick humor of Bud Abbott and Lou Costello.
How Does it Happen?
The story is simple: Abbott and Costello become mummy transporters to get back to America. We don't necessarily know why they're in Egypt, but we probably don't care, either. Anyway, they end up with a cursed medallion, and find themselves in a plot involving Princess Ara's treasure. Predictably, they meet someone who wants to steal it, and she's named Madame Rontru (Marie Windsor).
One question popped up in my brain: How do you steal and sell a treasure? If it's really treasured, wouldn't authorities work extra hard to locate and return it? I've always found it interesting, but apparently some people do take such risks in real life. So yes, there is this Indiana Jones dynamic going on, involving Princess Ara and her mummy guardian, Klaris (Eddie Parker).
Zaniness
I could go on about the zany routines in this film, or make an attempt to analyze its meaning. That seems like a pointless endeavor, though. Abbott and Costello Meet the Mummy"isn't a deep movie, and it doesn't need to be. However, much like old episodes of Scooby Doo, I was embarrassed by my inability to pay close attention to the story.
This is not a complex mystery by any means, but it seems like minor distractions threw off my ability to enjoy the story. In other words, as weird as it sounds, Abbott and Costello Meet the Mummy actually requires some mental focus to really enjoy it and be engrossed in it. It's a bit like the Three Stooges. That's a bunch of silly-billy nonsense, but you have to be engaged in it to appreciate it. Comedy may be a bunch of goofy gimmicks happening, but if you're not paying attention, humor will be hard-won.
So, for me personally, this movie will eventually require a do-over. I remember a few fun moments with multiple mummies, and Abbott and Costello are likable. It's really an old school, wholesome comedy-horror that could probably be enjoyed by non-cynical kids. So, if you feel up to it, put this movie on and party like it's 1955!Abbott and Costello Meet the Mummy also stars Michael Ansara as Charlie, Dan Seymour as Josef, Richard Deacon as Semu and Peggy King as a singer.
Gremlins 2: The New Batch
Last year we talked about the classic horror holiday movie, Gremlins. This year, I'd intended to watch Gremlins II for some additional festive fun.
I went into the film blind, as I like to do for anything I'm reviewing. And Gremlins II, sadly, is not a Christmas movie. It was, however, a bonkers movie that was a lot of fun. So, in that spirit, let's talk about it.
The story
Our story begins with kindly old Mr. Lee. A massive company called Clamp wants to build a massive new building on the block where Mr. Lee's little antique store currently resides. Of course, he has no intention of selling.
Now, at this point, I thought this was going to be a story of Mr. Lee and the gremlins working to defeat the big company with crazy hijinks and slapstick humor. Then, Mr. Lee died and sort of made this whole intro a moot point.
Flashforward, and our two main characters from the first movie, Kate and Billy have moved to NYC. They're working for the Clamp company. While at work one day, Billy hears a familiar song. He follows it and finds Gizmo in a cage. He frees him and plans to take him home.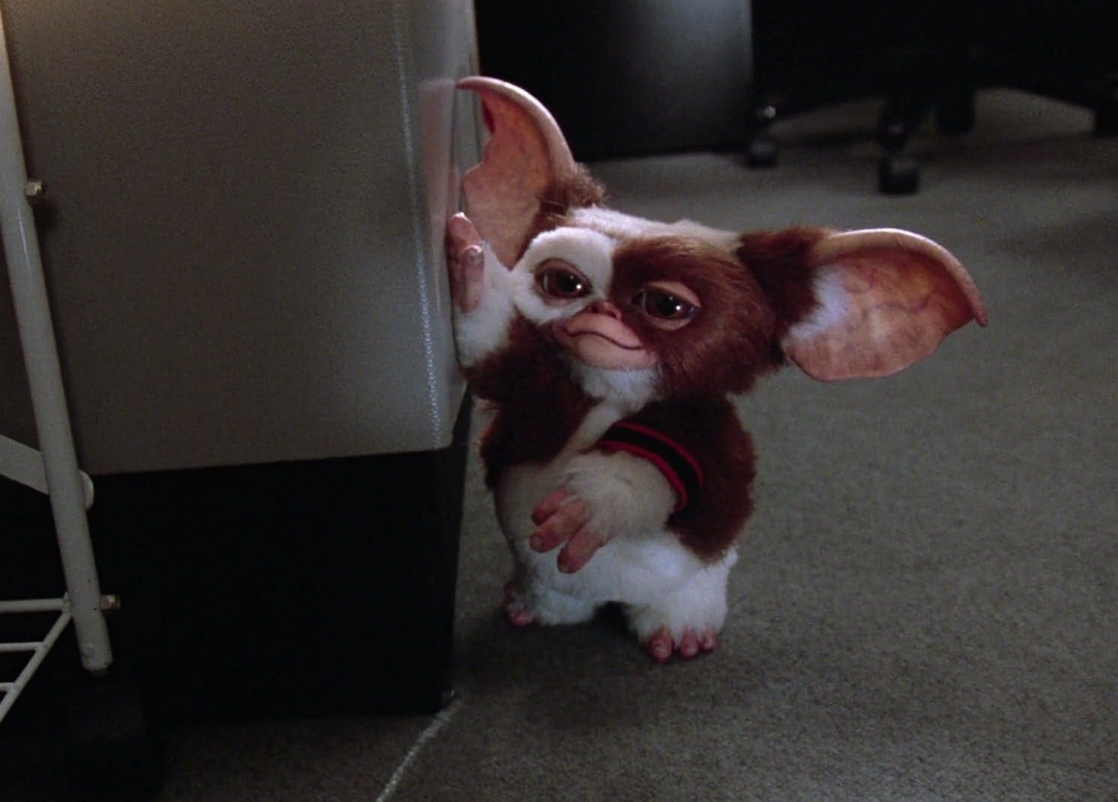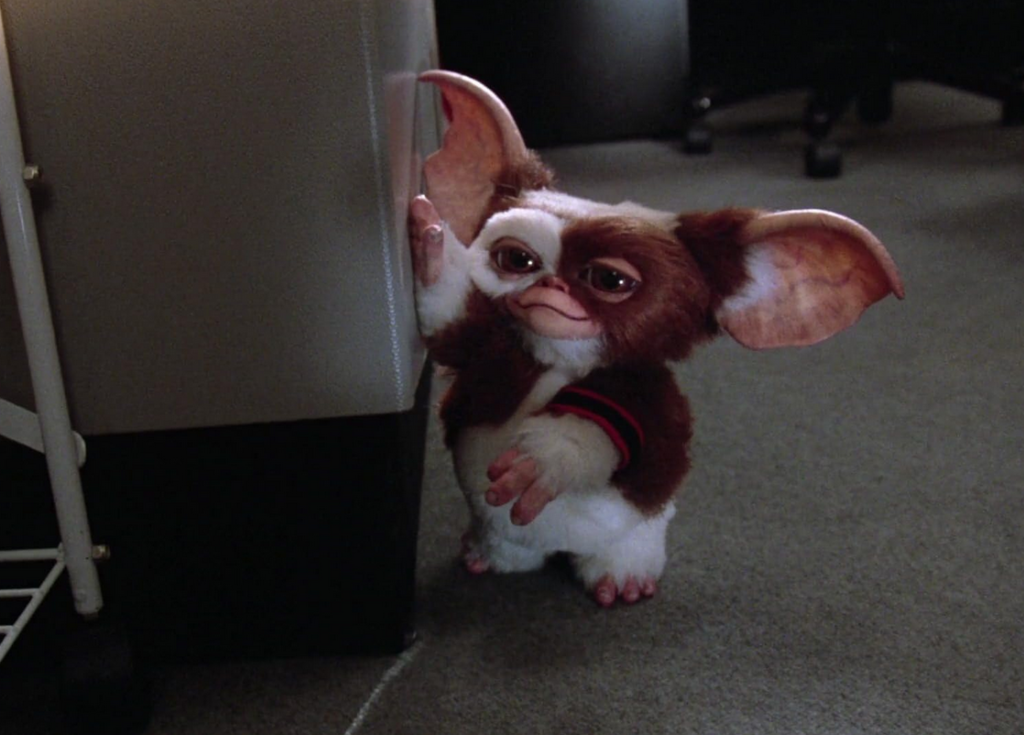 Before he can get Gizmo out, though, the poor little guy gets wet.
Soon enough the building is full of evil gremlins, running around a massive multi-use smart building. But the chaos really starts going when they break into a scientific research facility, and start drinking the concoctions therein.
What worked
The thing I loved about Gremlins II is that the story makes sense within the rules it has established. That is not to say that anything in this movie makes sense. This is very clearly not a movie grounded in reality. But it was important to establish that the movie was going to be crazy. It was going to take constant shots at itself. If you're going to interrupt the film in the middle because the gremlins have attacked the projection room, and then have them be threatened by Hulk Anti-Union Hogan so that the movie can continue, you'd better establish early that anything can be expected.
And that is the charm of Gremlins II. The premise is very simple. A group of mythical creatures got into an office building and drank a bunch of scientific concoctions that gave them wild abilities. Within this premise, anything can happen and it doesn't threaten the suspension of disbelief. This gave the writers a blank check to do anything they wanted. And they took that check.
What didn't work
It's important to understand that Gremlins II is a kid's movie. It's cute, it's silly, and there aren't any gruesome deaths.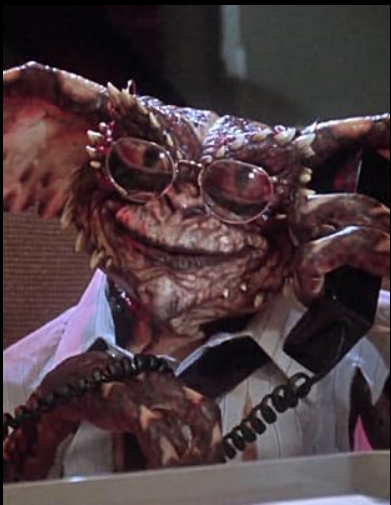 That being said, there is one quite off-color joke. Near the end of the movie, there is a scene where Kate begins to share a terrible story about her childhood. It seems like she was revving up to explain that a man dressed up like Abraham Lincoln assaulted her.
It's supposed to be a joke about the story Kate told in the first movie about her father dying on Christmas, and how no one liked that part of the movie.
They used a story about childhood molestation to make a joke.
And if this was a movie for adults, that would be fine. It would fit well in Deadpool or Death to Smoochy or Happy. Not in a movie with little green and furry puppets causing adorable and crazy trouble in an office building.
All in all, though, this was a fun movie. And while I am disappointed that it wasn't Christmas-themed (Can you just imagine Gizmo frolicking around the 30 Rock Christmas tree?) it was still a good time.
(3.5 / 5)
Joe Bob Briggs Creepy Christmas spooktacular: The Last Drive-In Special Charity phenomena
Famed horror host, Pulitzer Prize nominated, and Cracker Barrel aficionado Joe Bob Briggs is back in action, ready to bring some macabre merriment to your holiday season with Joe Bob's Creepy Christmas. It also gives us horror fans something to take into the new year, be that something Darcy's panties (sorry, box, I tried) or just the intangible good feels of hanging with friends and supporting a lot of good causes.
The Return of Joe Bob Briggs's Christmas Special
The Joe Bob Briggs's Christmas event is akin to a Jerry Lewis telethon for Gen X, with a twist of 'the last drive-in with Joe Bob Briggs'. This 'Briggs' auction of sorts is a nostalgic nod to the past, especially for those who remember the telethons. The dread, however, has shifted from the … well… whatever Jerry was supposed to do (see Sam Kinison's bit on this for more info) to that of evil goodies.
Without a doubt, this Joe Bob Briggs special is the event we eagerly anticipate each year. It's a tradition, and a worthy one at that. We hope to see everyone on the interwebs, joining the 'creepy links' and engaging in the conversation (We'll be on Threads and Twitter….tag us as you wish!) 'live' the only way anyone should ever watch a tv show (oh, and I guess on demand, but ya weirdos will never know the sting of the Iron Mutant Award!). 'Live' is the only way anyone should ever watch a TV show, especially 'the last drive-in with Joe Bob Briggs' (as it's far too hard to watch tv whilst dead).
Joe Bob's Creepy Christmas The 'Last Drive-In with Joe Bob Briggs and Darcy the Mail Girl' special will hit the airwaves live on Shudder TV and AMC+ TV on Friday, December 15th at 9 p.m. ET. Fans of 'the last drive-in with Joe Bob Briggs' can also catch the special on-demand starting Sunday, December 17th.
A Creepy Christmas with a Cause
In its fourth year, the holiday tradition of The Last Drive-In goes beyond mere entertainment. It aims to use the platform to raise funds for four vital causes. The charity auction will feature unique props and exclusive merchandise from The Last Drive-In and memorabilia from Briggs' illustrious 35-year career…including some of his unspoken work as John Bloom. I say Unspoken, because if anyone remembers the first Christmas Special, the autographed copy of Eccentric Orbits was featured (sincerely, a good book–check it out if you haven't. Jim gives it 4.5/5)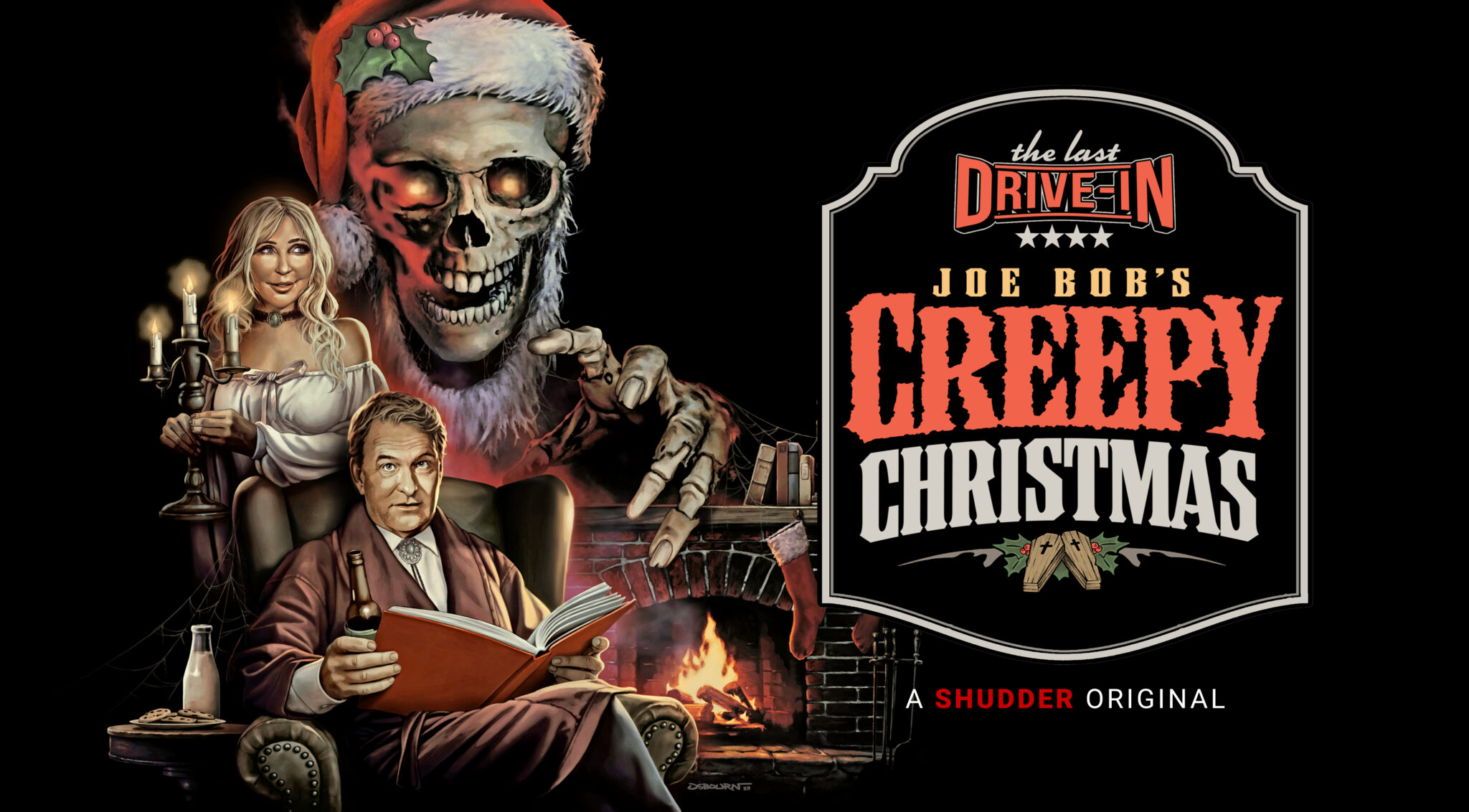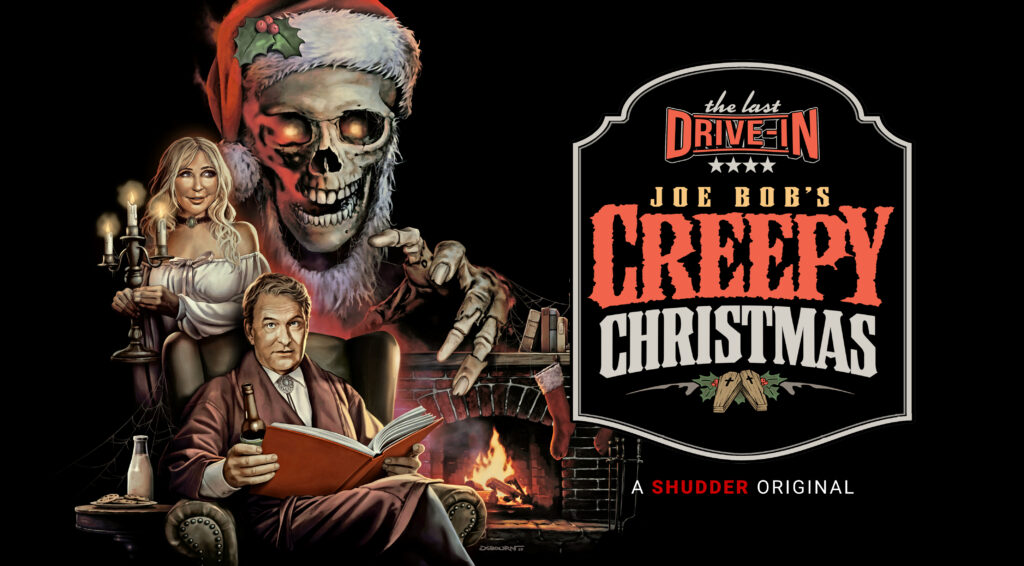 The supported charities for Joe Bob's Creepy Christmas will include:
The Mystery of the Joe Bob Briggs's Creepy Christmas Special
The anticipation for Joe Bob's Creepy Christmas is high, with fans wildly speculating what films will be featured. Personally, nothing can beat the #1 top horror Christmas film of all time, the Easter classic: Passion of the Christ (if a snuff film about a guy who doesn't fit in getting whipped and nailed up doesn't scream horror story, I don't know what does. Also: See Sam Kinison's concept on crosses and resurrection). However, a Christmas movie I really want to see up on this is Hogzilla and Kiss Save Santa Clause! BOOMMM!! Christmas Won!
As we eagerly wait for December 15th, we wonder what surprises our favorite horror host, Joe Bob Briggs, has in store this time. Will there be exclusive 'merch' that Jim will buy and then accidentally put in a Toys for Tots box in the mall?
Join the Fun, Join the Cause, Join the Joe Bob Briggs Christmas event!
Are you ready to dive into the world of Joe Bob's Creepy Christmas? Do you dare to watch along and help raise money for a good cause? If so, join us at HauntedMTL on Threads (_HauntedMTL_) and maybe Twitter (@HauntedMTL) as we experience the thrill and chills that only Joe Bob Briggs and Darcy can deliver.
Remember, this is not just about indulging in some good old horror fun with 'Joe Bob's' double feature. It's about giving back and making a difference. So, let's gear up to have a creepy Christmas with 'Joe Bob Briggs', filled with 'christmas horror films', 'christmas demons', 'christmas slasher films', 'ho-ho-horror', 'yuletide horror' and insightful 'horror commentary'.Joe Bob's Creepy Christmas and make this holiday season memorable for all the right reasons! I'm sure Fright Rags will have another stellar set this year, too. They are perfect for the horror fan in your life (even if that fan is you!). I can't wait to see what they have in store (no pun).
SPECIAL — IF YOU WANT Freeeeeeeee (as supplies last) Fright Rags Joe Bob Briggs merch for this year, just tweet/thread at us during the event and Jim will pick the one that makes him chuckle the most (you will need to give us your address and size in DMs)
No subscription to watch Joe Bob Briggs's Creepy Christmas yet? No problem! Check the link below:
AMC Networks' Shudder is a premium streaming video service, super-serving members with the best selection in genre entertainment, covering horror, thrillers and the supernatural. Shudder's expanding library of film, TV series, and originals is available on most streaming devices in the US, Canada, the UK, Ireland, Australia and New Zealand. For a 7-day, risk-free trial, visit Joe Bob at www.shudder.com.
X-Files, How The Ghosts Stole Christmas
Airing in December of 1998, How the Ghosts Stole Christmas is a classic monster of the week episode of the X-Files. Except, of course, it's ghosts, not monsters. Because it's Christmas, and there's no better time for a little ghost story than that.
The story
Our story begins like any good holiday evening should. Mulder is telling Scully a ghost story. They're sitting together outside a supposedly haunted house on Christmas Eve, waiting for the ghosts of two lovers to appear. The story is that they killed each other eighty-one years ago, that very night. Mulder is very excited to see some ghosts. Scully would rather be at home celebrating the holiday.
One of these people has a family life and a dog. The other only has his partner.
Eventually, the two of them do make it inside, where they find an elderly couple named Maurice and Lydia. They seem like a nice enough couple until things start getting weird. Doors lock and unlock as they please. Lydia and Maurice seem to appear and vanish. And, of course, some dead bodies are found.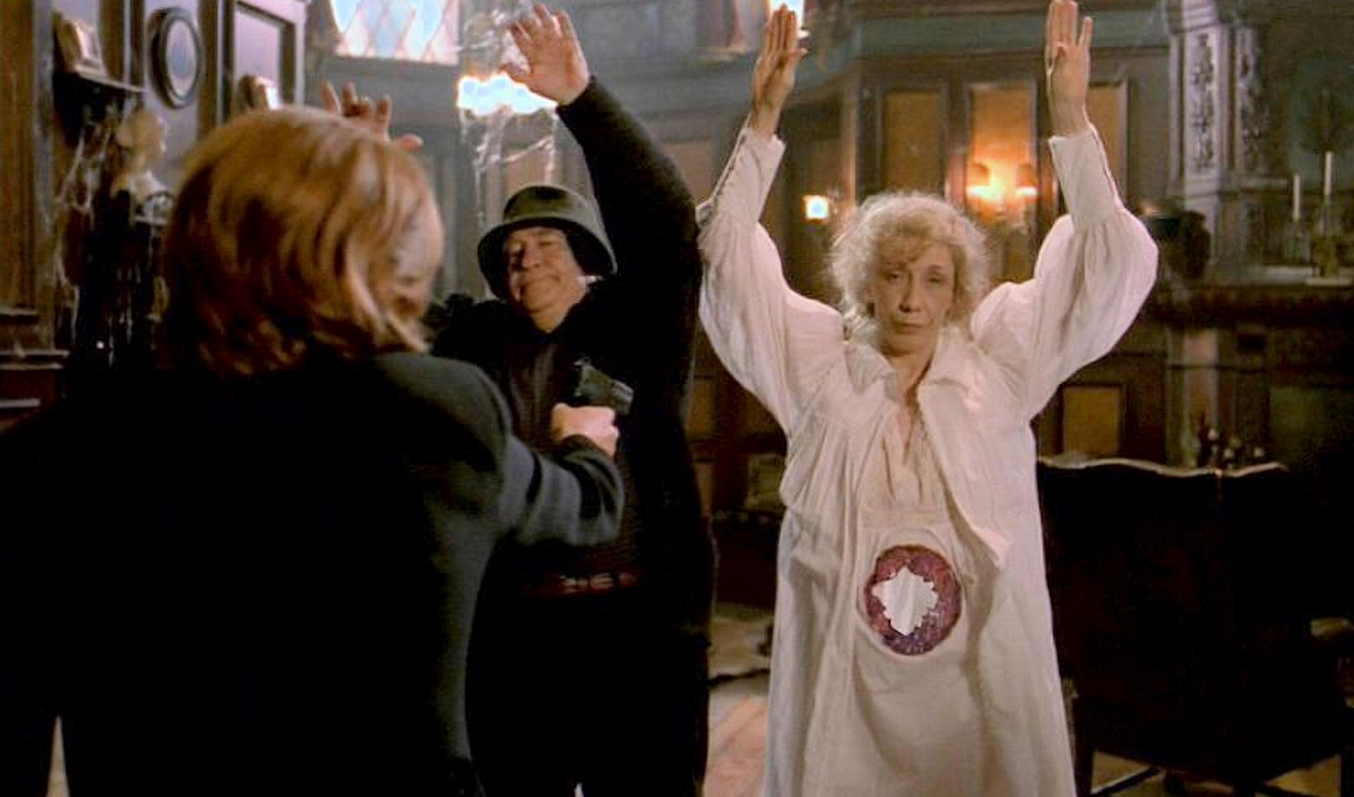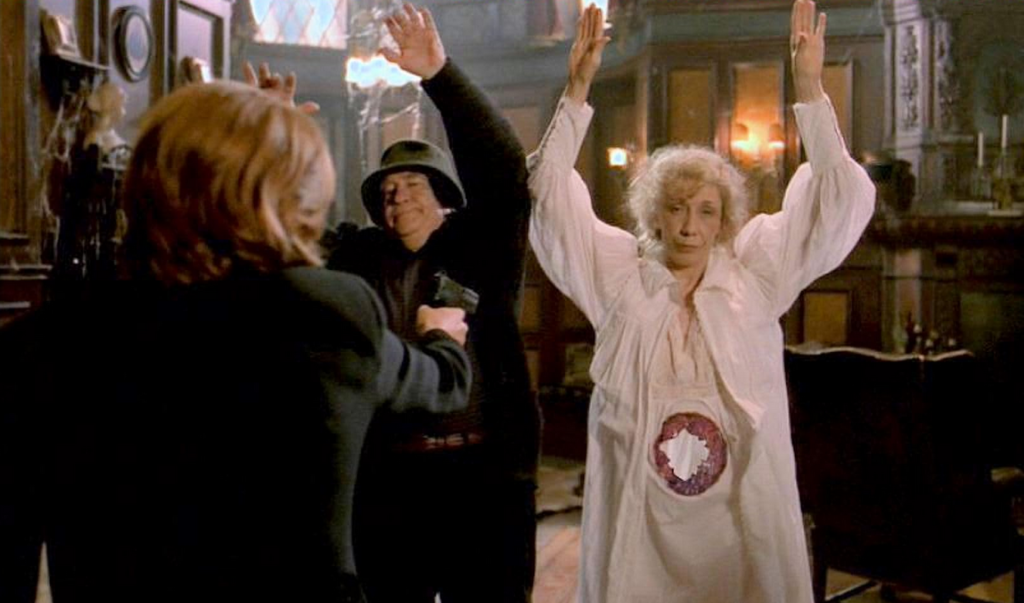 As Scully and Mulder try to find each other in this sprawling maze of a house, the ghosts are after them. They tell them terrible, insightful things about themselves and each other. The scary thing is that some of this is good advice.
The scary thing is how much of this Mulder and Scully needed to hear.
Eventually, our heroes escape, though they sure don't exorcise the ghosts in the house or themselves. Lydia and Maurice are left to enjoy their quiet Christmas Eve in the comfort of their love, no longer a raging fire of passion, but a warm bed of glowing embers.
What worked
First off, let me say that I'm a sucker for a bottle episode. Especially in a show like X-Files. (And it is a true bottle episode, being the cheapest episode of the season.) For the most part, our story takes place in one location, with just four actors. It is tense, it is tight, and it is intimate.
Honestly, this episode has everything going for it. Of course, David Duchovny and Gillian Anderson bring their A Game. And they're joined by two of the funniest comedic actors of all time, Ed Asner and Lily Tomlin. These people could read you the phone book and have you in stitches.
But the writing is also exemplary. Mulder and Scully are forced to take a good look at how they treat each other, for better or worse. They have to consider their relationship, the way they live their lives, and the darker voices in their heads.
In the end, I think they come together beautifully.
Finally, I want to praise the location. The haunted house looks so much like Hill House, it can't be an accident. It's in turn freezing and warm, falling apart and beautifully maintained. The cobwebs and hanging sheets on the unused furniture are just classic. And with the massive fireplaces, bookshelves to the ceiling, and the well-stocked bar, the whole place has an air of old-fashioned comfort, left to rot.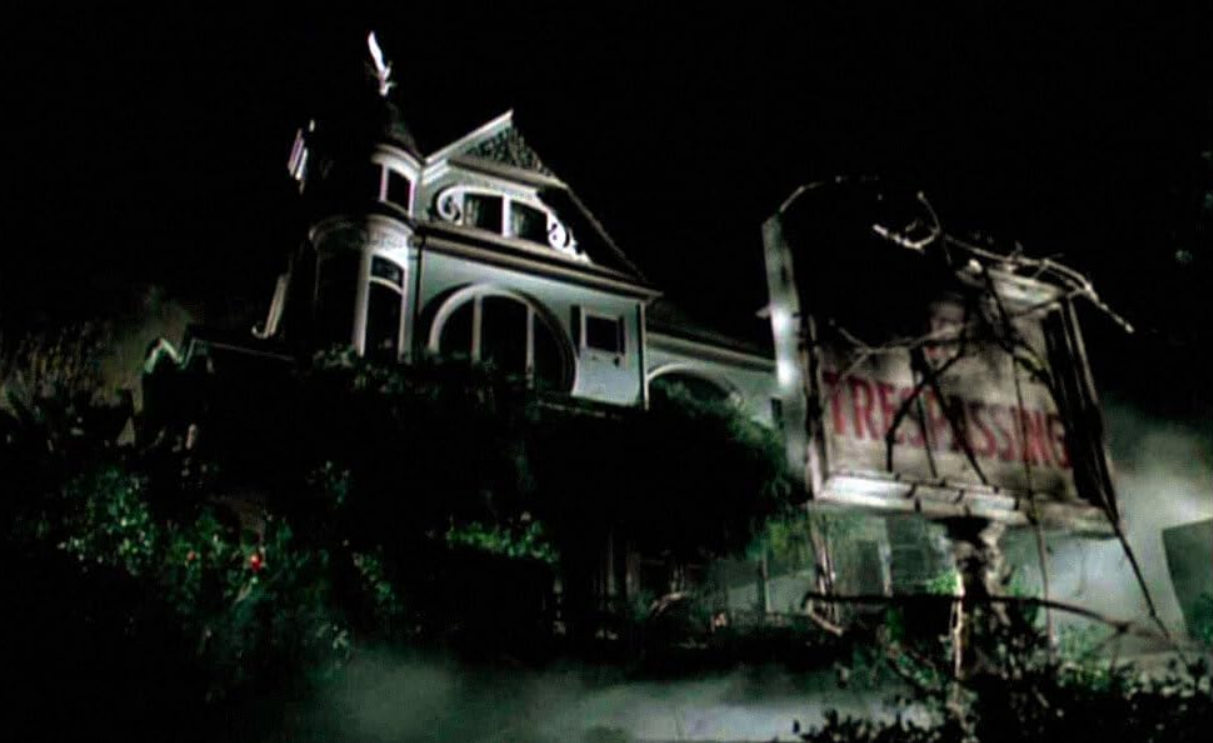 What didn't work
I honestly cannot think of one thing that didn't work in this episode. It's funny, it's touching, it's dark. It's the perfect Christmas episode of television.
In the end, How The Ghosts Stole Christmas is a dark, spooky little tale. It's filled with scares and chills but still manages to warm your heart. And if you want to fit a little more blood and gore into your holiday watch list, this is a great way to do it.

(5 / 5)