At this point in the season, American Horror Story Apocalypse could more properly be called American Horror Story Coven part two. Because we're going right back to the world of witches.
We start where the last episode left off, with Michael facing down the witches. He tells them he's already won.
We go back in time then, to 2017 when Outpost 3 was the Hawthorne School for Exceptional Young Men. There we meet the warlock teachers, Behold, Baldwin, John Henry, and Ariel. They've found a new young warlock, Michael.
They soon find that Michael's powers are off the charts. Everyone but John Henry is excited because they think Michael might be the most powerful warlock ever. Even as powerful as the witches.
After Michael almost kills all of them with a magical snowstorm, the warlocks decide it's time to call Cordelia.
The Supreme arrives with Zoe and Myrtle, creating the perfect maiden, mother, and crone motif. But far from being excited about the new powerful warlock, Cordelia is pissed.
She has no intention of subjecting Michael to the Seven Wonders. And it's not because he's a warlock. It's because she doesn't want to lose anyone else.
She tells the warlocks about losing Misty during the Seven Wonders. Then, of losing Madison.
Finally, she tells the heartbreaking story of Queenie.
If you'll remember from American Horror Story Hotel, Queenie is trapped in the Hotel Cortez. Cordelia believed she could save her, and so she travel to LA. But after months of heartbreaking failed attempts, they were forced to concede.
The warlocks aren't happy about her refusal, but they don't have any other cards to play. Cordelia is the supreme. She gets to make the rules.
But Michael isn't down for this. So, he decides to prove to her that he is ready for the Seven Wonders.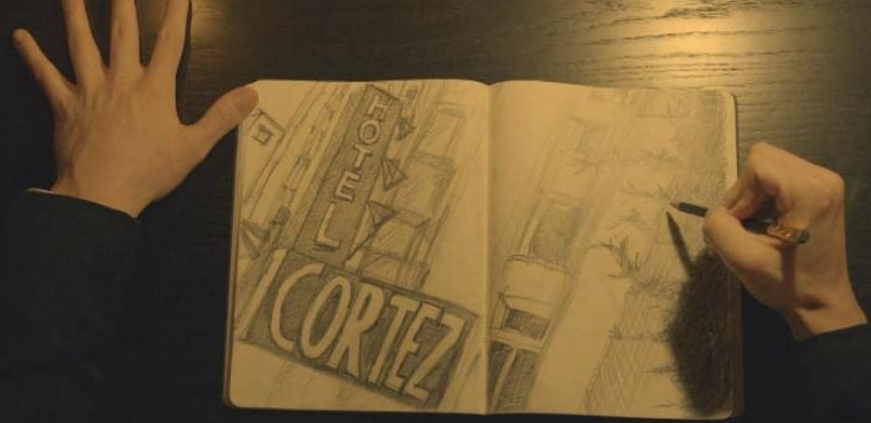 He goes first to the Hotel Cortez, where he finds Queenie playing cards with Mr. March. He casually takes her hand and leads her outside.
Together they go to Hell to free Madison. Madison, by the way, is in what would be my personal hell as well. She's working in retail.
Michael returns to the academy with Queenie and Madison, When Cordelia sees them, she passes out into the sand.
I'm sure that's a good sign, right?
This season of American Horror Story seems to be going out of its way to include as much of the previous seasons as possible. I'm glad to see it. It's great to revisit all of these characters that I loved so much. And I can't wait to see where it leads.
I imagine it's going to lead to the end of the world.
Speaking of the end of the world, I wrote a book about it! It's called Quiet Apocalypse, and it's coming out on May 13th. You can preorder it now on Amazon or Smashwords.
(4 / 5)
Want to get a copy of Apocalypse of your very own? You can grab it now on Amazon.