In my mind, The Mortuary Collection is a spiritual sequel to the masterful 2007 film Trick 'r Treat. They're not at all related or share any kind of connection through creators but I'm choosing to see them as beautifully respectful step-siblings. A unique, fresh, and twisted horror anthology that knows how to tell individual stories without sacrificing the role of the main narrative. Since Trick 'r Treat, horror anthologies have been drifting in and out of the spotlight with minimal success but The Mortuary Collection beats the snot out of them all. Speaking as someone who had, admittedly, low expectations, this film was a remarkable surprise. More than a surprise actually, I f***king loved it.
Written and directed by Ryan Spindell, The Mortuary Collection opens with the mysterious mortician Montgomery Dark (Clancy Brown) who, after holding a funeral for a young boy, is approached by a young woman named Sam (Caitlin Custer) inquiring about a job opening. She appears to be impressed with the idea of working in a mortuary and is even more impressed with Mr. Dark's magnificent book collection. He tells her that each addition to his library tells the story of someone who has died. Every soul has a book that details the events of their final moments, and she demands to hear some.
I'd probably do the same so her request is not that surprising.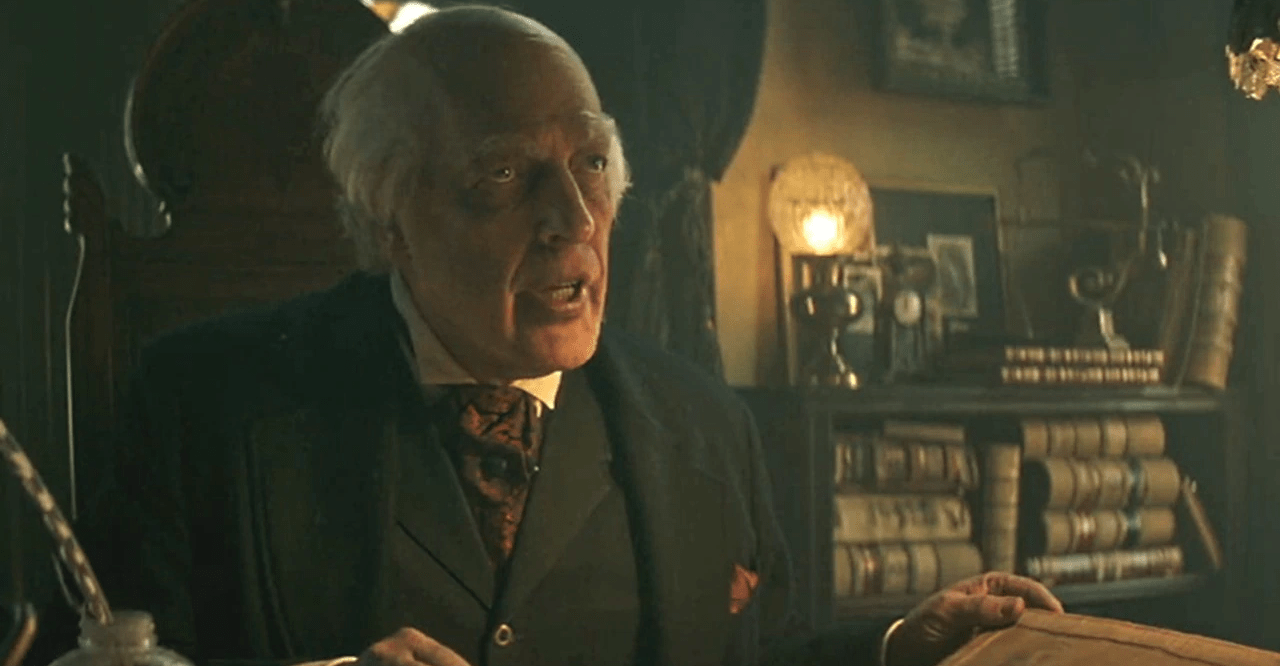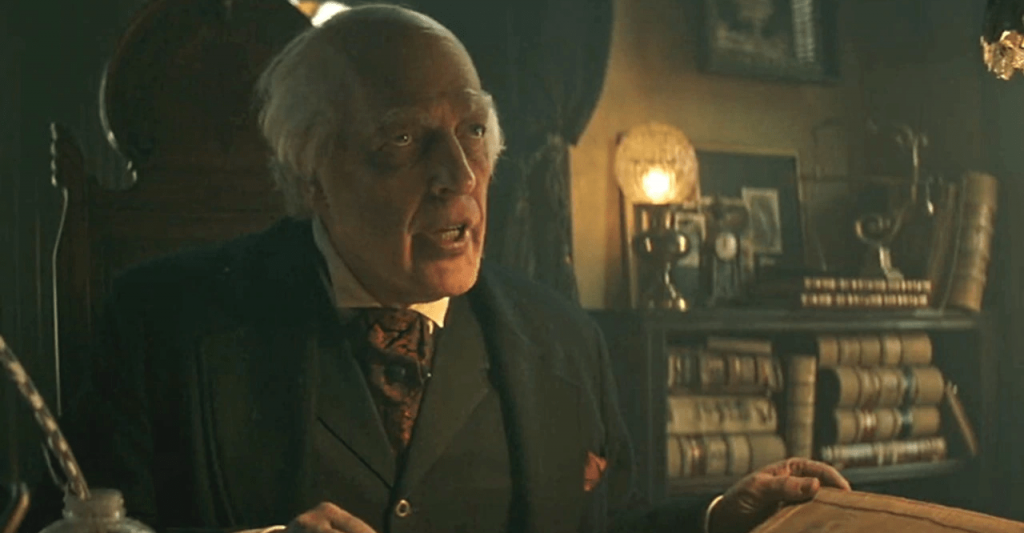 The film is divided, and perfectly balanced, between the stories Mr. Dark tells and what is going on between him and Sam in the present. There is something strange about the mortuary that grows in prominence as the stories grow in their devilry.
There are four stories followed by a surprise fifth, and not a single one is boring. They follow a pattern that goes from decade to decade, from sin to sin, amusingly connected through the reappearing character Dr. Harold Kubler who pops up as an oblivious observer. They follow a woman who puts her nose where it doesn't belong, a prickish frat boy that doesn't use protection (definitely the funniest one), a man who can't bear the burden of his sick wife any longer, and a true tale of terror titled "The Babysitter Murders" that involves a deranged serial killer. Each warns against a particular "sin." Giving a worst-case scenario for every bad decision the participants make.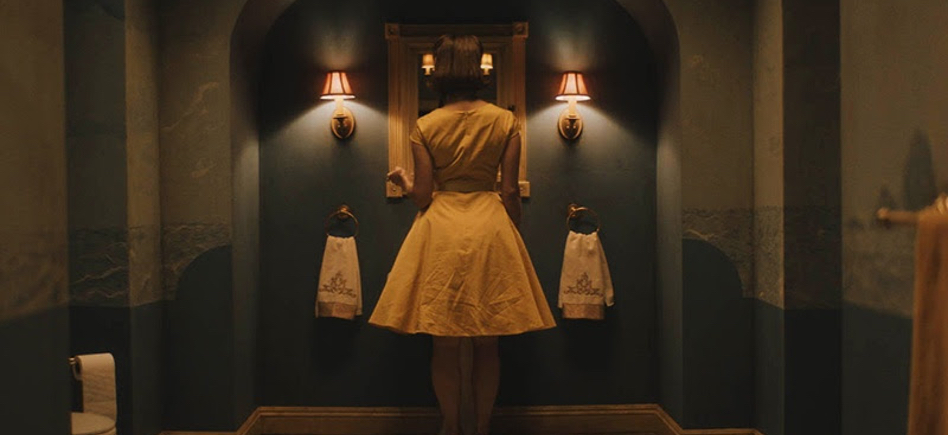 This is typical for horror; stories warning people that no evil deed goes unpunished. Evildoers, either by fate or guilt, will be punished for their choices. However, in a meta take on the anthology, the film acknowledges what it's doing and even comments on it, "your stories are predicable." The Mortuary Collection has an odd sense of humor that banks on audience expectation. A final girl, a knife-wielding maniac, women getting punished for premarital sex, and an obvious villain. All horror tropes you regularly expect to see, but the film wears them as a mask. Dangling these safe assumptions over your head like bait until you go to grab one and find out it's actually something completely different.
Everything leads up to a fifth and final tale of horror starring Sam and Mr. Dark themselves. It's a phenomenal conclusion that shocks as well as satisfies, revealing the ultimate punishment for a special monster that has hovered in the background since the opening credits, going unseen for much of the film but whose presence can be felt throughout.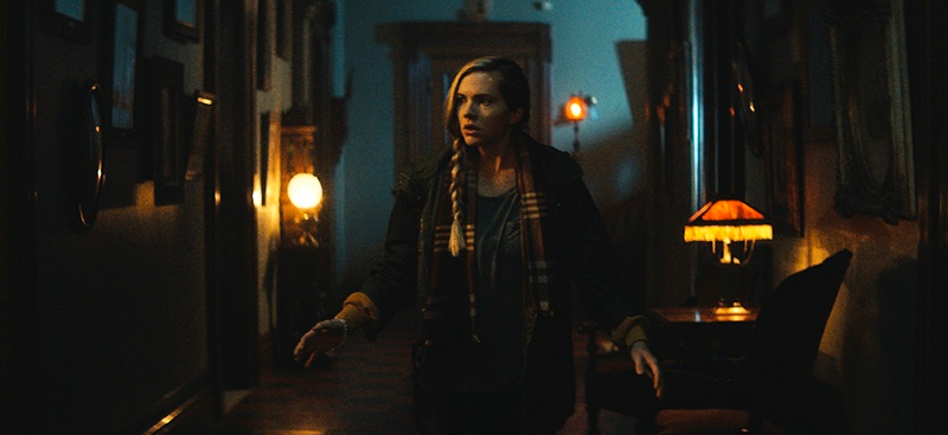 Verdict
I have no complaints regarding this film. Structurally, it's a perfect anthology. Not as bloody as some or thrilling as others, but it's well balanced, clever, and exhilarating in its own way. Holding it up is the double-sided coin of horror and humor, surrounded by a mix of moral debate, social norms, and honest to God good storytelling. The Mortuary Collection keeps you on your toes, which is what I really love about it. It was a blast and if for some reason you don't believe me, just look at what Rotten Tomatoes gave it because as of right now The Mortuary Collection stands at 94%. For a horror movie, having such a good critic score is a major achievement.
The Mortuary Collection will premiere on Shudder October 15.

(4.5 / 5)
All photos are property of Shudder, Trapdoor Pictures and Glass Eye Pix
The Last Drive-In: Joe Bob's Vicious Vegas Valentine Special Live Watch Party February 10th!
The sweet putrid stench of love lingers through the air which can only mean one thing…Valentine's Day and its annoying little winged cherub mascot, Cupid, is fast approaching. Soon, partners will be spoiling one another with extravagant bouquets of roses, heartfelt Hallmark cards, obnoxiously large teddy bears, glistening diamond jewelry, and heart-shaped candies or boxes filled with assorted mediocre chocolates. You know? Normal things couples do. I tend to prefer my chocolate boxes filled with bleeding hearts, à la 'My Bloody Valentine' but, beggars can't be choosers, right? All jokes aside, Valentine's Day is special for many couples, however, there are also many others who find themselves celebrating this day without a significant other. Luckily, Shudder, along with drive-in king Joe Bob Briggs and co-host Darcy the Mail Girl (Diana Prince) will graciously be keeping us lonely mutants', and yes, all you horror fanatic couples' company on Friday, February 10th as they return with The Last Drive-In: Joe Bob's Vicious Vegas Valentine, premiering live at 9pm EST.
Love Spells Abound…
Back in 2021, Joe Bob and Darcy invited us to a gruesomely passionate night of spell-binding love witches and animatronic dinosaurs infused with teenage human brains during The Last Drive-In: Joe Bob Put a Spell on You. Many, including myself, were introduced to the tantalizing 70's inspired retro throwback 'The Love Witch' and the graphically goofy cult classic 'Tammy and the T-Rex', providing the perfect viewing pleasure to mend any broken heart. While the two films for this year's morbid love-induced special have yet to be announced, as a special treat, Briggs has announced for the first time on The Last Drive-In, he will be marrying one lucky couple during the live showing. We here at HauntedMTL are eagerly awaiting the return of the ghoulish duo so, as is tradition, we will be proudly hosting a watch party on Twitter during the broadcasting of The Last Drive-In: Joe Bob's Vicious Vegas Valentine. Be sure to follow us on Twitter and tag us @hauntedMTL as well as @shudder, @therealjoebob, and @kinky_horror to partake in this night of unholy love.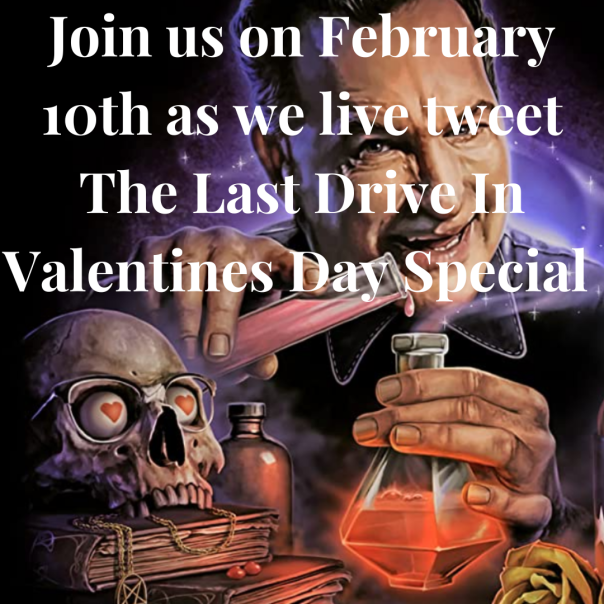 What started off as a one-time special premiering on Shudder July 13, 2018, 'The Last Drive- In' was originally meant to be Brigg's swan song; one last special before hanging up the bolo tie in retirement. However, due to so many mutants, excuse me…viewers tuning in and breaking the Shudder servers, it was only natural to announce an official full season of 'The Last Drive-In', which would make its explosive debut March 19, 2019. Since then, Darcy and Briggs have spawned many exclusive holiday specials, have graciously donated to many charities within the community, and have accumulated 4 seasons of 'The Last Drive-In', with a fifth currently in production premiering on Shudder's 2023 schedule sometime this year, let's hope sooner rather than later.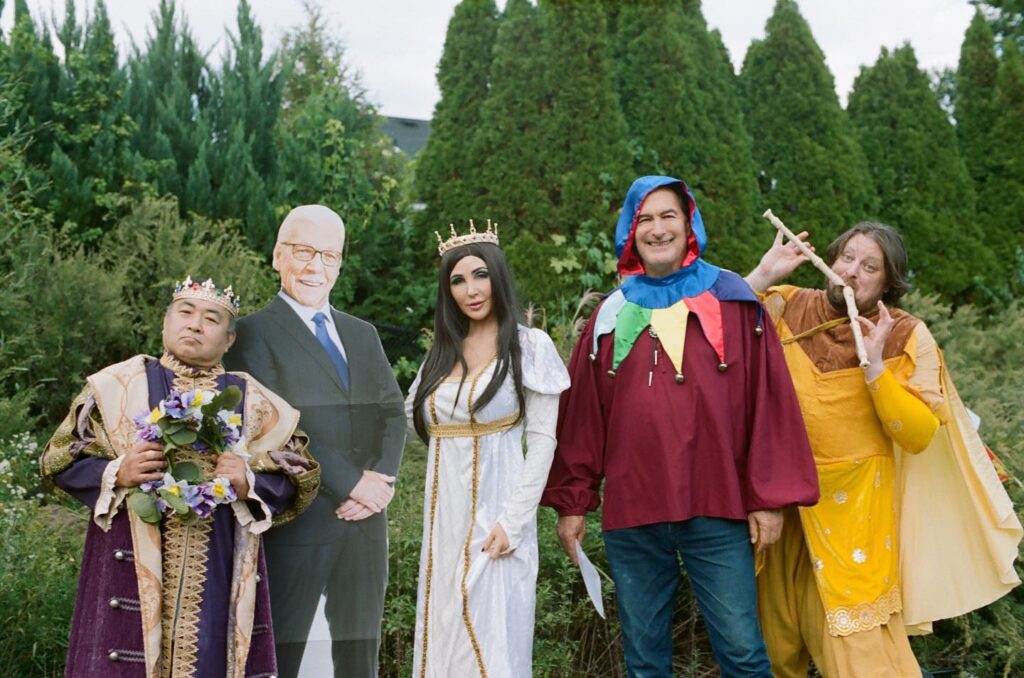 Horror Noire, a Film Review
Horror Noire is a horror collection that includes "Daddy," "The Lake," "Brand of Evil," "Bride Before You," "Fugue State," and "Sundown."
Horror Noire is a horror collection brought by the combined efforts of AMC+ and Shudder. The collection includes "Daddy," "The Lake," "Brand of Evil," "Bride Before You," "Fugue State," and "Sundown." Horror Noire boasts Black directors and screenwriters, providing six unique stories.
As this collection explores six stories, I will skip the usual synopsis to assess the genres and ideas explored, albeit limited as needed. Expect to find supernatural horror, creature features, and psychological thrillers. Many short films deal with these genres while exploring Black issues, but this isn't universal for the collection.
The directors and writers include Zandashé Brown, Robin Givens, Rob Greenlea, Kimani Ray Smith, Steven Barnes, Ezra Clayton Daniels, Tananarive Due, Shernold Edwards, Victor LaValle, and Al Letson.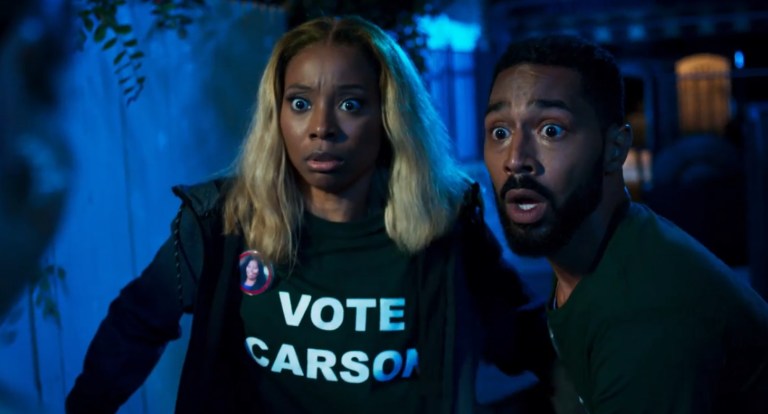 What I Like
Each story remains unique, holding different strengths and weaknesses that highlight drastically different perspectives. Collections like VHS hold a similar premise to create their collection, but Horror Noire gives more creative freedom to its talent to be independent.
My personal favorite short film is Zandashé Brown's "Bride Before You." This period piece unravels a fable set in the Reconstruction Era. The entry feels Fabulistic in approach, which happens to be my preferred niche.
However, the best example of horror goes to Robin Givens' "Daddy," providing an existential horror tied directly to the characters involved.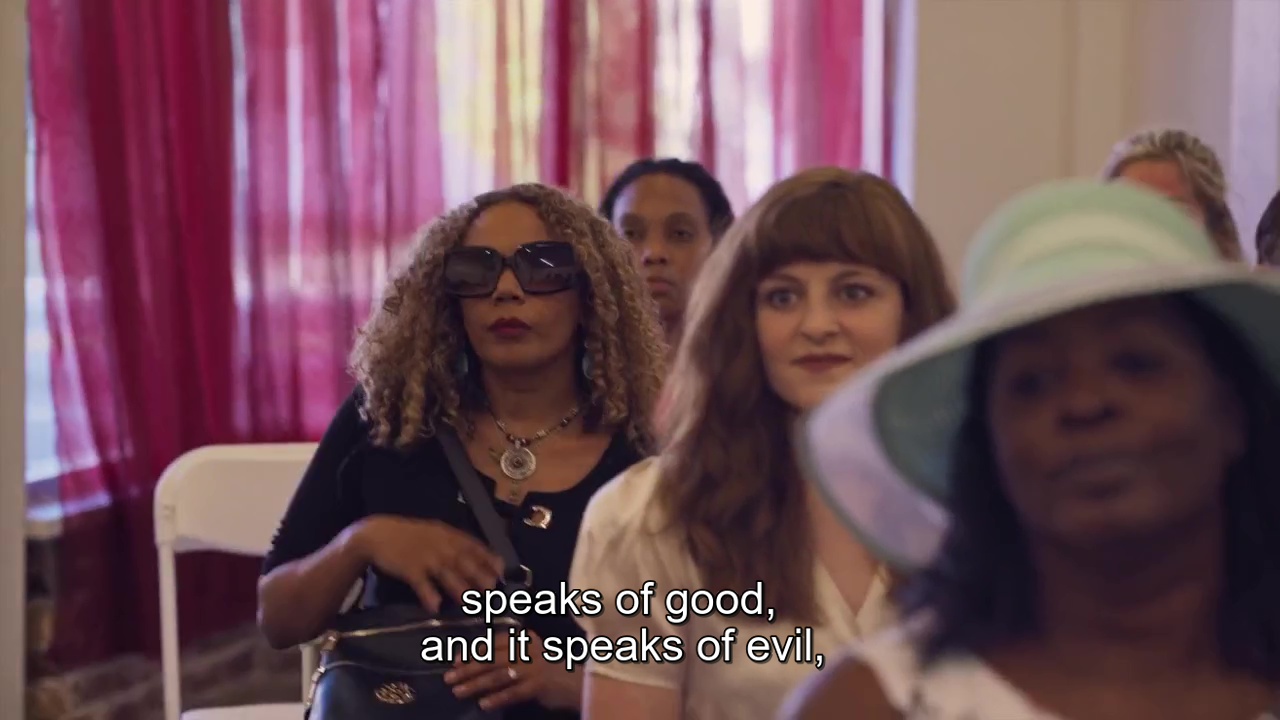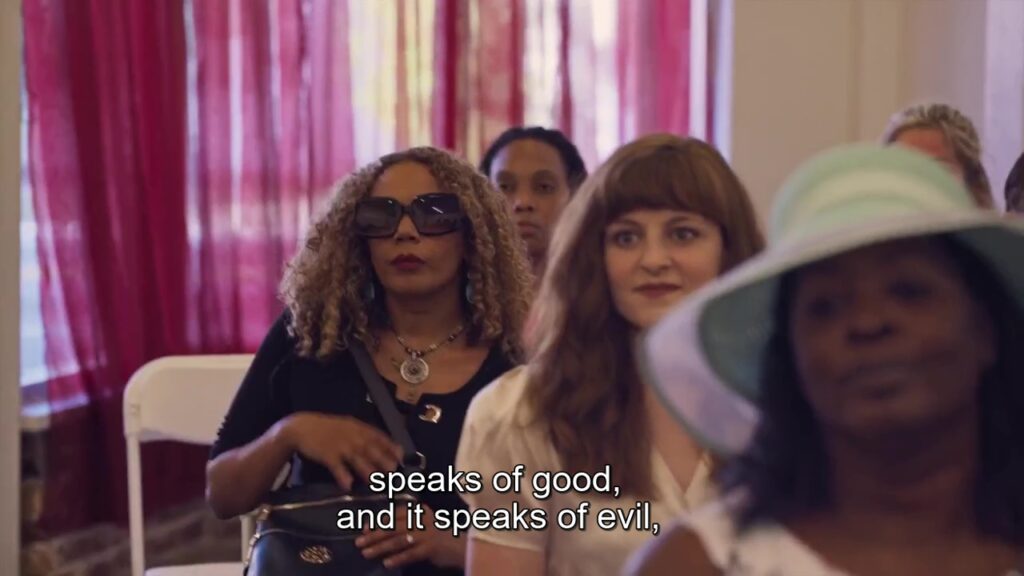 What I Dislike
As mentioned, all have a particular style and idea. The downside of this approach always remains to keep the viewer interested long enough to find their favorite. If you find several underwhelming choices, this becomes a chore. But I imagine that is rare as the variety makes the options refreshing.
Personally, "Brand of Evil" had an interesting premise, but the execution fell short. On paper, it might have sounded like my favorite, which makes the lackluster execution a bigger letdown.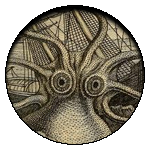 Final Thoughts
Horror Noire gives power and control to Black creators, providing a formula for a unique collection against others in the space. While the various subjects and approaches mean you aren't likely to love them all, there should be a short film for everyone.

(3.5 / 5)
Episode six of Netflix's Dahmer was not, honestly about our title character. Instead, it was about one of his victims, a man named Tony. We've actually seen Tony a few times during this series. We just didn't know it was him.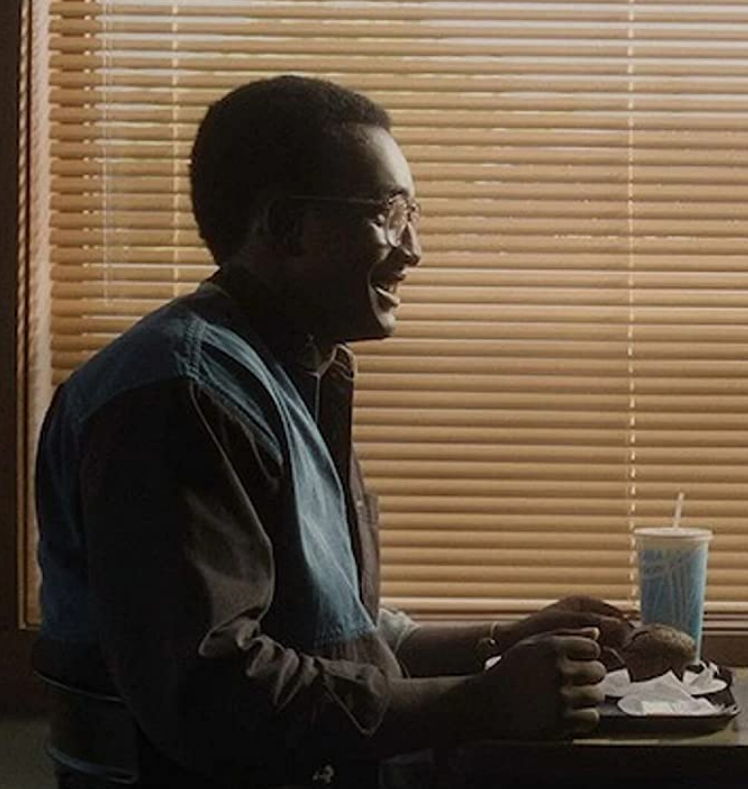 And, well, he wasn't exactly alive the first time we saw him.
Tony was born into a supportive, loving family. This is good because soon after he was born a viral infection took his hearing. He is black, deaf, and gay in the early 90's.
Tony has a dream of becoming a model. And he certainly has the looks for it. He is beautiful, body and soul. He has lots of opportunities for romance, but it's not what he's looking for. He wants a real relationship.
Eventually Tony moves to Madison, trying to pursue his dream. He gets a job and starts getting modeling work.
Then, he meets Jeff Dahmer at a bar.
At first, we can almost believe that it's going to be alright. Jeff seems happy. He's taking care of himself. He's not drinking as much. He even has his dad and stepmom over for dinner. It seems like his life is getting on track. Even better, he's treating Tony right.
Then, of course, things go bad.
One thing that has always bothered me as a true crime fan is that we know so much about the killers, but not as much about the victims. Not so much if we don't know who the killer is, of course. But the names that are part of our pop culture are those of the killers. Dahmer, Manson, Jones, Bundy, Holms. The names we don't know are Roberta Parks, Beth LaBiancas, Leno LaBiancas, and Tony Hughes. And clearly, we should know them.
If Tony Hughes was half the shining, positive person that the show Dahmer made him out to be, I'm so sad that he isn't with us anymore. We need so many more people like him. And many of Dahmer's victims were likely just like him. After all, he was attracted to them for a reason.
This was a significant episode, and I understand why it's the highest-rated episode of the series. I finished it with a heavy heart, saddened by the loss of a man who should still be with us today. 

(5 / 5)