In my mind, The Mortuary Collection is a spiritual sequel to the masterful 2007 film Trick 'r Treat. They're not at all related or share any kind of connection through creators but I'm choosing to see them as beautifully respectful step-siblings. A unique, fresh, and twisted horror anthology that knows how to tell individual stories without sacrificing the role of the main narrative. Since Trick 'r Treat, horror anthologies have been drifting in and out of the spotlight with minimal success but The Mortuary Collection beats the snot out of them all. Speaking as someone who had, admittedly, low expectations, this film was a remarkable surprise. More than a surprise actually, I f***king loved it.
Written and directed by Ryan Spindell, The Mortuary Collection opens with the mysterious mortician Montgomery Dark (Clancy Brown) who, after holding a funeral for a young boy, is approached by a young woman named Sam (Caitlin Custer) inquiring about a job opening. She appears to be impressed with the idea of working in a mortuary and is even more impressed with Mr. Dark's magnificent book collection. He tells her that each addition to his library tells the story of someone who has died. Every soul has a book that details the events of their final moments, and she demands to hear some.
I'd probably do the same so her request is not that surprising.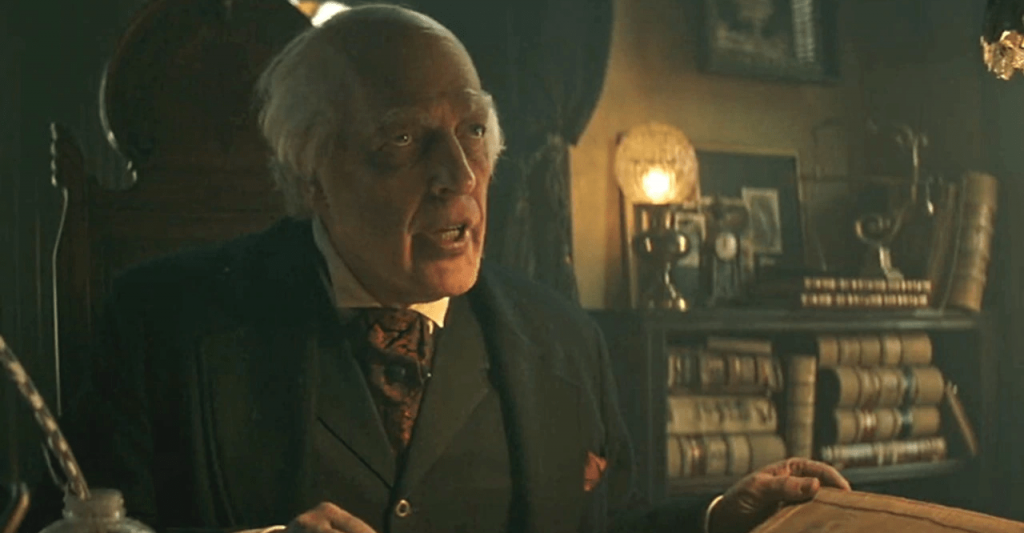 The film is divided, and perfectly balanced, between the stories Mr. Dark tells and what is going on between him and Sam in the present. There is something strange about the mortuary that grows in prominence as the stories grow in their devilry.
There are four stories followed by a surprise fifth, and not a single one is boring. They follow a pattern that goes from decade to decade, from sin to sin, amusingly connected through the reappearing character Dr. Harold Kubler who pops up as an oblivious observer. They follow a woman who puts her nose where it doesn't belong, a prickish frat boy that doesn't use protection (definitely the funniest one), a man who can't bear the burden of his sick wife any longer, and a true tale of terror titled "The Babysitter Murders" that involves a deranged serial killer. Each warns against a particular "sin." Giving a worst-case scenario for every bad decision the participants make.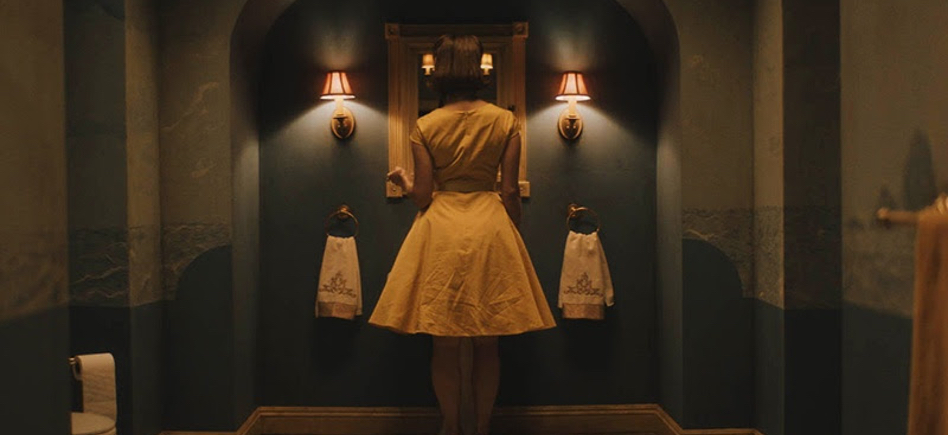 This is typical for horror; stories warning people that no evil deed goes unpunished. Evildoers, either by fate or guilt, will be punished for their choices. However, in a meta take on the anthology, the film acknowledges what it's doing and even comments on it, "your stories are predicable." The Mortuary Collection has an odd sense of humor that banks on audience expectation. A final girl, a knife-wielding maniac, women getting punished for premarital sex, and an obvious villain. All horror tropes you regularly expect to see, but the film wears them as a mask. Dangling these safe assumptions over your head like bait until you go to grab one and find out it's actually something completely different.
Everything leads up to a fifth and final tale of horror starring Sam and Mr. Dark themselves. It's a phenomenal conclusion that shocks as well as satisfies, revealing the ultimate punishment for a special monster that has hovered in the background since the opening credits, going unseen for much of the film but whose presence can be felt throughout.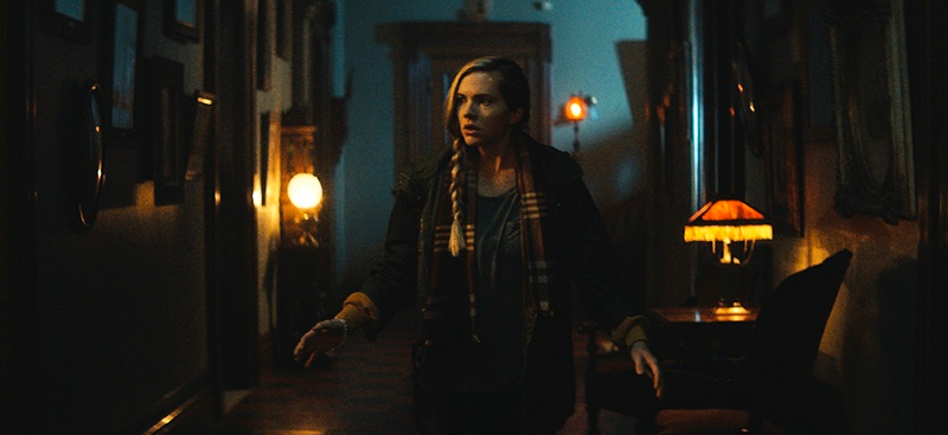 Verdict
I have no complaints regarding this film. Structurally, it's a perfect anthology. Not as bloody as some or thrilling as others, but it's well balanced, clever, and exhilarating in its own way. Holding it up is the double-sided coin of horror and humor, surrounded by a mix of moral debate, social norms, and honest to God good storytelling. The Mortuary Collection keeps you on your toes, which is what I really love about it. It was a blast and if for some reason you don't believe me, just look at what Rotten Tomatoes gave it because as of right now The Mortuary Collection stands at 94%. For a horror movie, having such a good critic score is a major achievement.
The Mortuary Collection will premiere on Shudder October 15.

(4.5 / 5)
All photos are property of Shudder, Trapdoor Pictures and Glass Eye Pix