Many things come to mind when I think of Joko Anwar's Impetigore. Sick, demented, twisted, and creepy as hell are just some of them. All compliments, of course, compliments of the highest degree. Anwar is a fan of horror movies and Impetigore shows it. A combination of just about everything a horror film can ask for and more because unlike most, Impetigore is not predictable. Even the bits that can be predicted by a watchful eye don't play out the way you'd expect.
For me, the crown jewel is the opening scene. A scene with enough tension to rival the anxiety-driven horror of the first 13 minutes of Wes Craven's Scream. Quiet and slow, a lone woman working at a toll booth late at night is approached by a man who says almost nothing except question her identity. He then silently walks over to his car and pulls out a machete. The camera focuses on the woman, Maya (Tara Basro), struggling to get out of her booth as the mystery man calmly approaches her, and it just about made my heart stop. As someone who has been watching horror films since they were seven, there isn't much that can still make me grip my chair in fright. But Impetigore did and just in the first few minutes.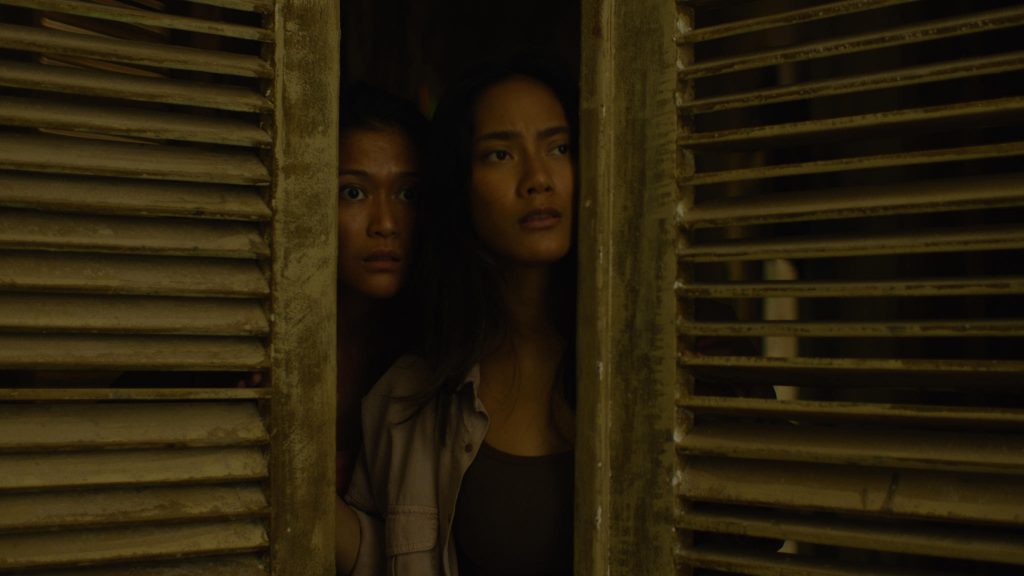 The rest of the film isn't nearly as frightening (for me anyway because it's not as tense) but it goes big in other ways. Composed brutality in a quiet setting, Impetigore is about a young woman named Maya, who with her best friend, Dini (Marissa Anita), heads to her ancestral home in hopes of finding an inheritance. She's also there looking for answers because the machete man mentioned it right before trying to hack her head off.
Maya finds some inheritance alright, just not the kind anyone would ever want. Waiting for her is a small village shadowed by a curse that's been active for 20 years. When Maya gets there, she finds out that the villagers are trying to kill her in hopes of stopping the curse.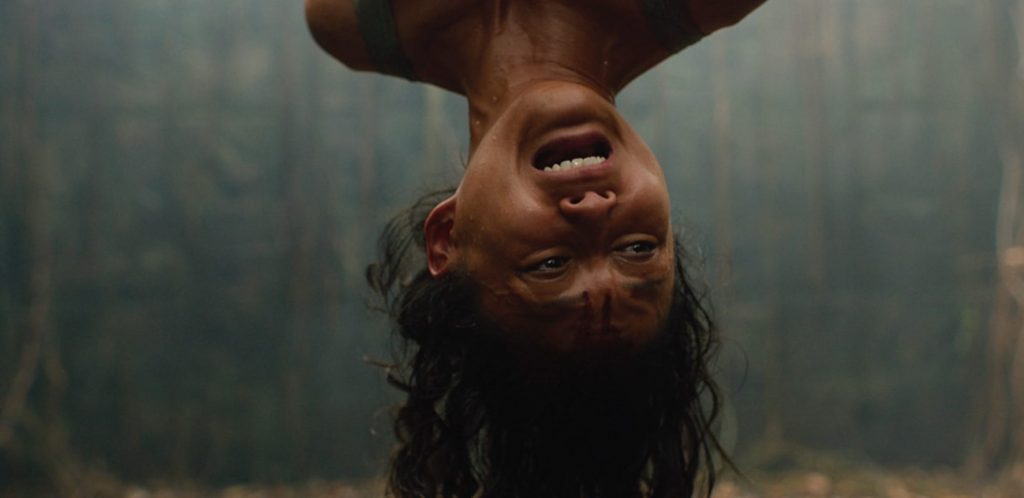 Heading home
At its core, Impetigore is an emotive ghost story. A dark history has plagued the village and those who live in it. Like all ghost stories, the spirts are fragments of the past that memory refuses to let go. Pain will stain a person as violence will stain a location. As Maya learns about her family's history she finds herself at the heart of a tale almost too dark to comprehend. The very atmosphere around them is stifling. The moment the two friends arrive it seems like the air is trying to snuff them out.
The only flaw with Impetigore is the incredibly detailed backstory that's thrown at the viewer all at once in broken fragments. Every haunting needs a juicy backstory and Impetigore has one of the best. The backstory here could have filled up two whole movies all their own but it's not properly revealed until the end and when it is revealed, it's in one motion as if it was crammed in at the last minute.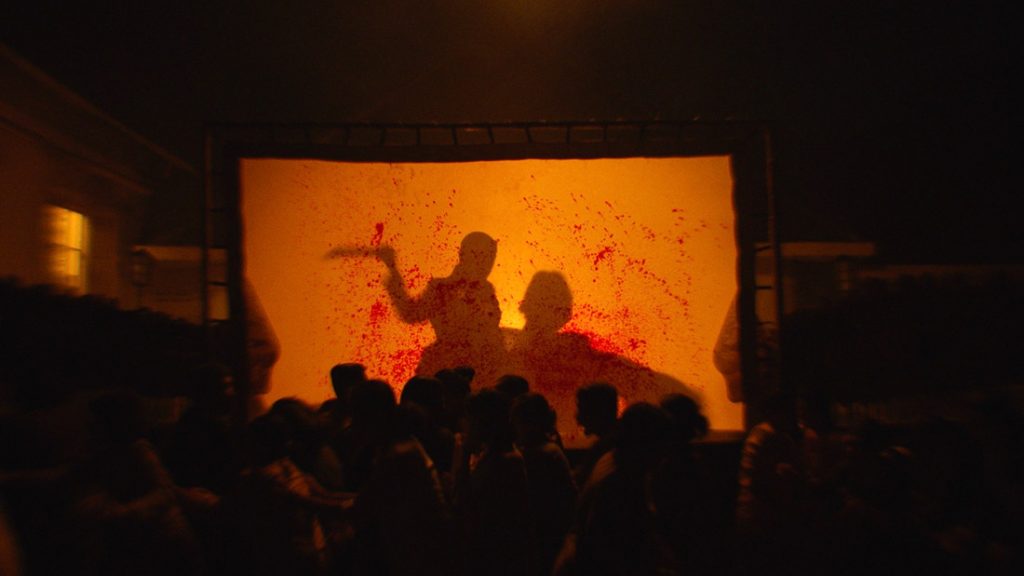 Verdict
Overall, this is a fantastic film! When it's not gripping your heart with slow tension, it's just creeping you out. The end of the film is something special because it keeps a promise made earlier in the film that teaches a lesson about the past, and curses. Impetigore might also make you reconsider the thought of ever wearing leather again.

(4.5 / 5)
All photos of Impetigore by Joko Anwar, an official selection of the Midnight program at the 2020 Sundance Film Festival are courtesy of Sundance Institute | by Ical Tanjung, I.C.S. All photos are copyrighted and may be used by press only for the purpose of news or editorial coverage of Sundance Institute programs.