H. P. Lovecraft has had a bit of a resurgence lately. Not that the influence of his work has ever really been dormant in popular culture, but between recent explorations and debates on his work and his legacy of, let's call it what it is, hate, the author has been again thrown into the spotlight. The latest chapter in this legacy comes from HBO in the form of Lovecraft Country.
HBO's Lovecraft Country is adapted from the 2016 novel of the same name by Matt Ruff. The show is produced by Misha Green, J. J. Abrams, and Jordan Peele. The show airs Sunday nights on HBO and is available on HBO Max.
As for the show itself, let's get weird with it, shall we? The reviews will be recaps will be filled with spoilers, but you can look at the review section without getting spoiled.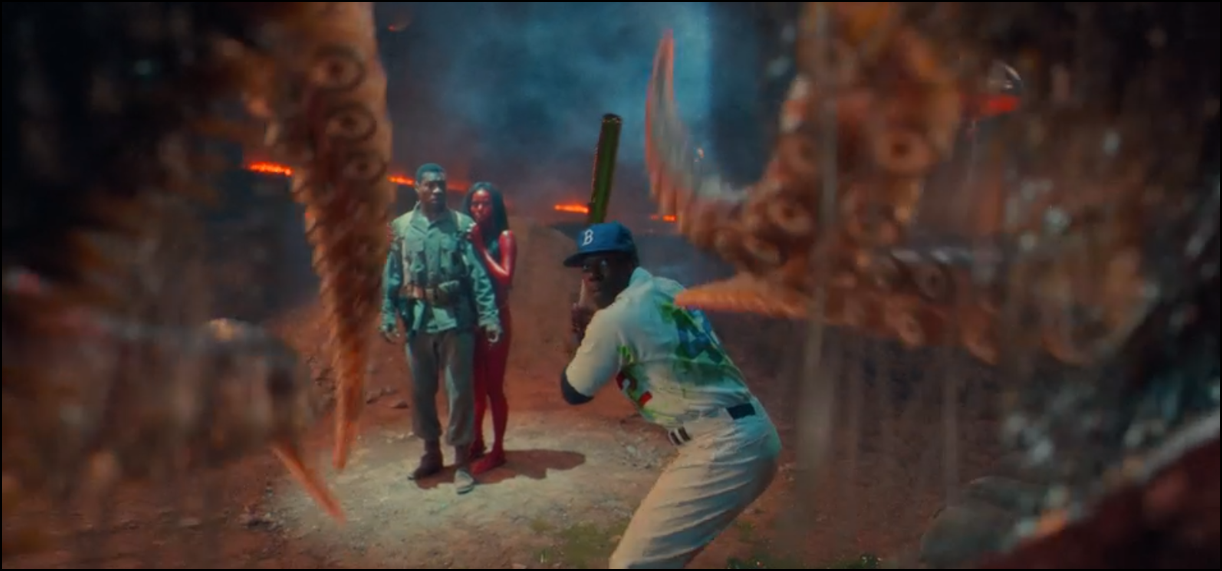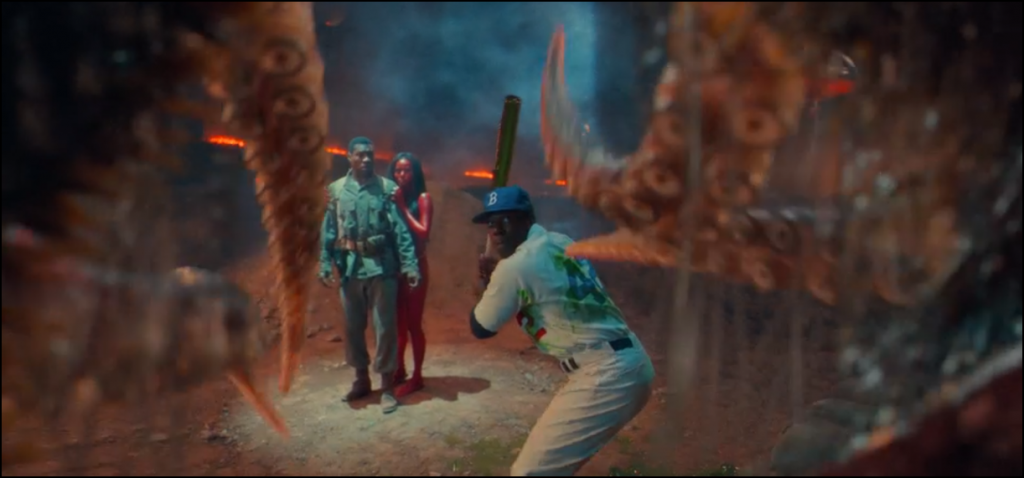 The story so far…
"Sundown" opens with a dream sequence filled with a number of pulp references as Atticus Freeman (Jonathan Majors, The Last Black Man in San Francisco) is riding the bus home. When the bus breaks down we see that we are in 1950s America, one of the last gasps of the Jim Crow era. Welcome to Lovecraft Country.
Atticus, returned from the Korean War is coming home to Chicago to find his father who has gone missing in "Lovecraft country." Atticus recruits his uncle George (Courtney B. Vance, American Crime Story) and childhood friend Letitia (Jurnee Smollett, Birds of Prey) for a road trip to the town of Ardham; a name that is spun off from a familiar location in the works of H. P. Lovecraft, a figure who existed in the setting of the show and may not be writing fiction after all.
The road trip, under the guise of a research trip for a safe travel guide for black folks, published by George, immediately hits some snags. The show shows life across the midwest for the black community, juxtaposing their experiences with white Americana. The trio attempts to dine at an establishment, but make a shocking discovery and find themselves chased out of town by gun-toting racists. They are saved by a mysterious blonde-haired woman in a Rolls-Royce who stops the truck full of racists with what seems to be some power, flipping the truck and allowing Atticus and company to escape.
After some time learning what little there is to know about Ardham, Leti has a blow up with her brother who hosts the trio. They drive off the next morning, searching for the road to Arkham. Instead that find a racist sheriff and end up in the slowest, most tension-filled car chase to a county line ever.
Unfortunately, trapped by a roadblock of racist police, the trio are held at gunpoint in the woods and things go from bad to worse when mysterious multi-eyed creatures tear through four of the officers. The sheriff, de-armed by one of the beasts, transforms into one of the creatures inside a cabin where Atticus, George and an unfortunate deputy are hiding. The creatures, weak to light, are eventually fended off by Leti who brings the trio's car to the cabin, flooding the space with light.
The next morning, Atticus and his band find the road into Ardham and arrive at a mansion. Atticus moves to knock on the door but it opens before he sets his hand on it. They meet a blond-haired man who seems to have been expecting their arrival.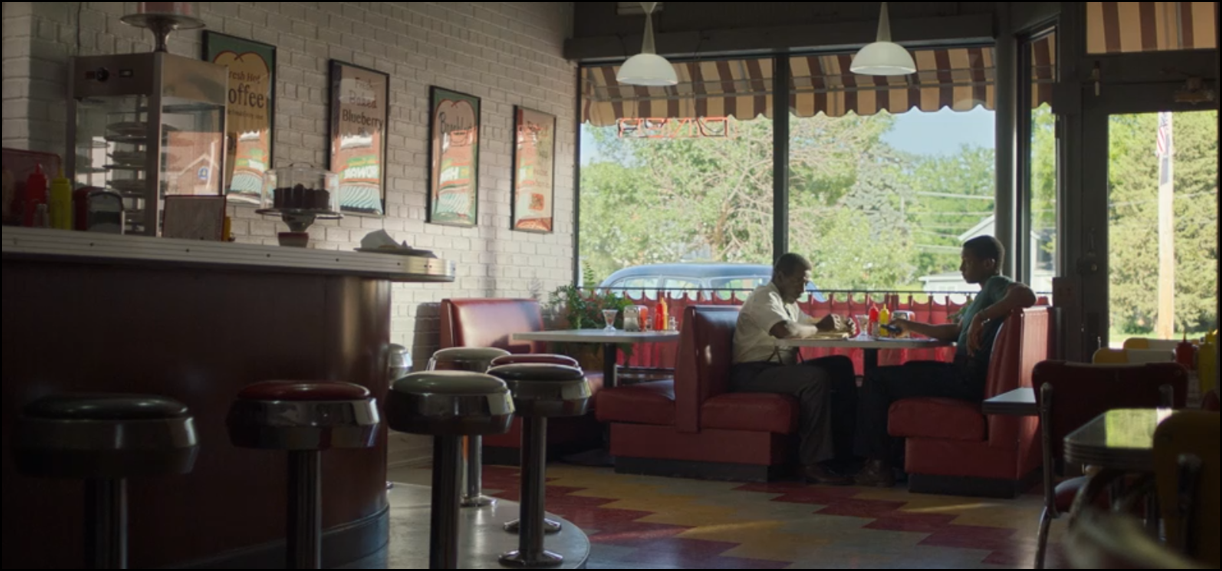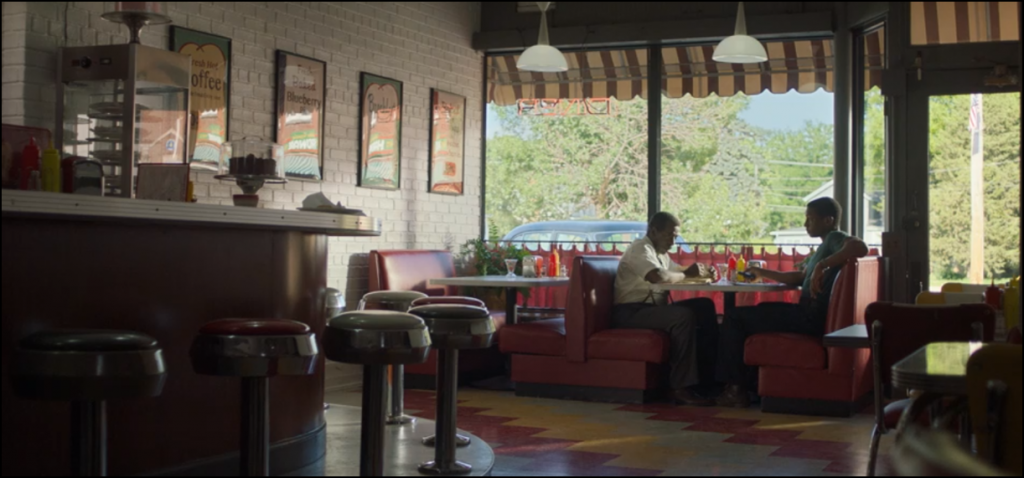 How it worked out…
The show is a stylish period piece that features some great performances, generally strong visuals, and some moments of genuine tension. It's a fun ride through and through and enough of one that I want to experience the next episodes. As a pilot, "Sundown" largely does its job by setting up the core leads, a long term conflict, and just a hint at the weirdness to come. It also presents the kind of alien horror people expect when they think Lovecraft, but I am not sure if it does it all that well.
My biggest issue with the show is that it has two monsters and really only makes one scary, though it is hard not to make that monster scary. The show is at its absolute best when it deals with the looming threat of living while black in 1950s America. The pilot is absolutely at its best and most horrifying here. The moments of terror inflicted on black Americans is far more intense and affecting than a five-minute CGI-fueled attack of the Shoggoths. The presence of white paint and a loose tile chills far more effectively than a special-effects reel.
Despite my misgivings with the action-approach, it is still a lot of fun. Lovecraft would have hated it, for obvious reasons, but perhaps less obviously, it turns his ideas into the very sort of two-fisted pulp adventures he routinely criticized in his letters. But that's fine, honestly. Is the idea of a wolf-like Shoggoth any sillier than the gelatinous mass of a thousand eyes as described in his own work? It's a suitable introduction to the themes and aesthetics. A sort of big-budget sketch of the weirdness he pioneered. It gets people interested and diversifies the weird genre and hopefully continues to bring new voices into the fold when it comes to Lovecraftian themes.
But ultimately some fans and purists are going to be let down about the Abramsification of what should be an utterly hopeless and relentless experience. I would not say that I am let down, but I do want to one day see a high budget adaptation of the world of Shoggoths and Yith without the need for guns-a-blazin'.
But you know what? I'll take the action-adventure spin on the themes and enjoy them just fine.
Lovecraft Country, "Sundown," rates in at four Cthulhus.
(4 / 5)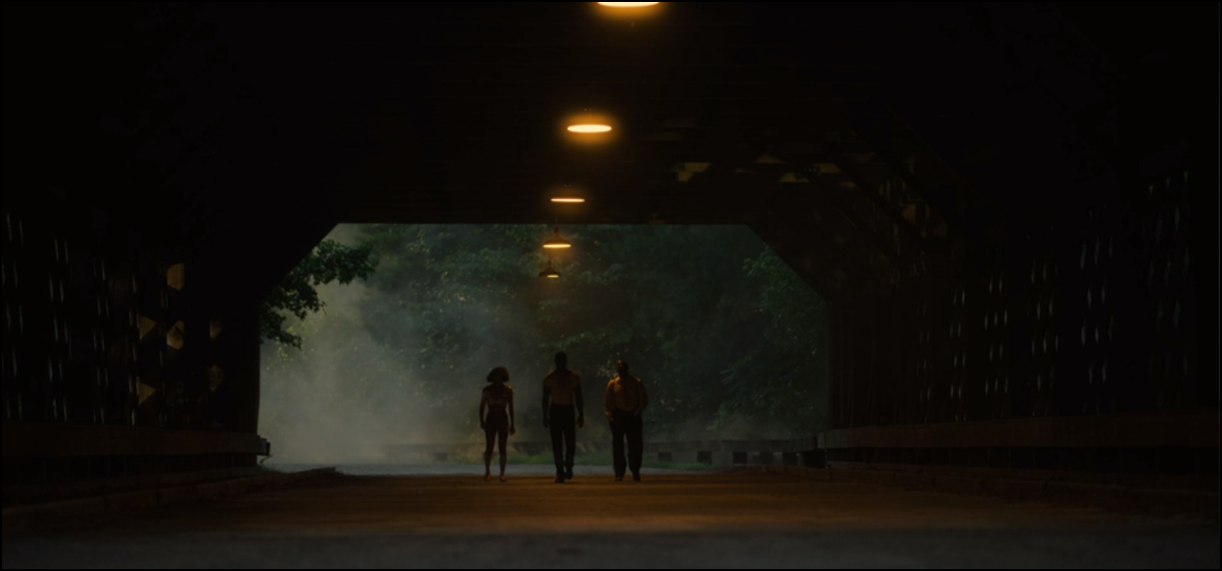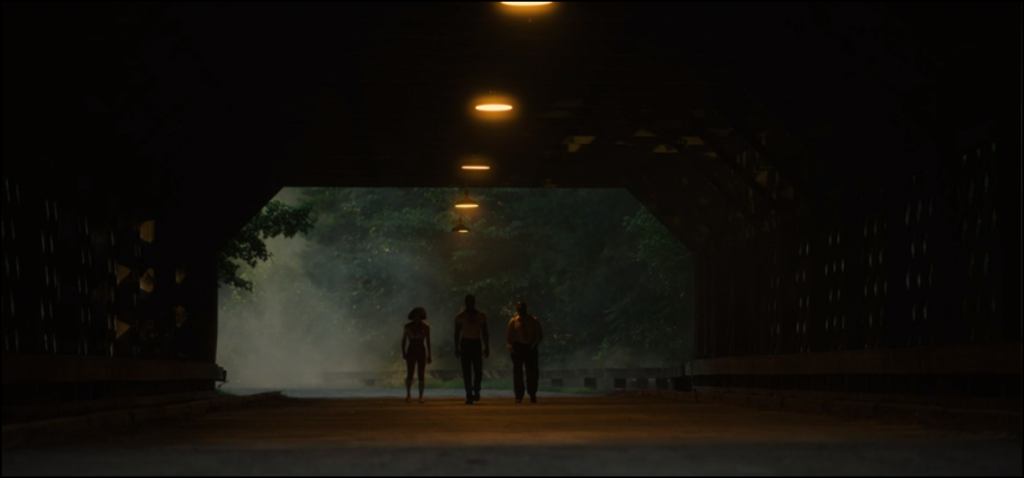 Miskatonic Musings
In each review, I have a section where I include some miscellaneous thoughts that don't fit in the structure of the review but I feel are worth mentioning.
I just really liked the name, okay?
The road trip monologue you heard comes from James Baldwin's 1965 debate against William Buckley, Jr. This show will be heavily tied to the Jim Crow era. George's guide book, for example, is clearly based on The Green Book. Also, look up Sundown towns if you are unfamiliar with the concept and prepare to feel sick to your stomach.
A fair number of Lovecraft references in the premiere, as to be expected. The Outsider and Others makes an appearance. We also see what seems to be Cthulhu in Atticus' dream. We of course have the Shoggoths. Vampires, another creature Lovecraft dabbled in, also get referenced, but George's reference is specific to Dracula. Oh, and a refence to Herbert West as well.
A lot of other great references as well to other pulp literature. Take, for example, the Martian princess in the dream sequence, who seems to be played by Jamie Chung. We also have tripods from War of the Worlds, and what seems to be a Roman Centurian in the battlefield. I'd be hesitant to include The Count of Monte Cristo as pulp work, but the presense of Alexandre Dumas is definitely a welcome literary element. Can't forget Jackie Robinson, either.
Who was Atticus speaking to on the phone all the way in Korea?
I feel I should also explain my "qualifications" when it comes to my criticism of how the show tackles Lovecraft. I earned my M.A. writing about H. P. Lovecraft and writing an interactive fiction story that revolves around decolonizing Lovecraftian themes. I am currently in production of a mobile game version of that interactive fiction piece. You spend a couple years studying the guy (horribly racist warts and all) and his writing you end up sort of insufferable, like me.
My review is already on the long-side, so things I want to address will be saved for later reviews. I'll just throw out that Courtney B. Vance is a great actor and elevates the performances around him.
Please join us next week for another recap and review of HBO's Lovecraft Country. Please let us know your thoughts on the show or this review in the comments.
Horror Noire, a Film Review
Horror Noire is a horror collection that includes "Daddy," "The Lake," "Brand of Evil," "Bride Before You," "Fugue State," and "Sundown."
Horror Noire is a horror collection brought by the combined efforts of AMC+ and Shudder. The collection includes "Daddy," "The Lake," "Brand of Evil," "Bride Before You," "Fugue State," and "Sundown." Horror Noire boasts Black directors and screenwriters, providing six unique stories.
As this collection explores six stories, I will skip the usual synopsis to assess the genres and ideas explored, albeit limited as needed. Expect to find supernatural horror, creature features, and psychological thrillers. Many short films deal with these genres while exploring Black issues, but this isn't universal for the collection.
The directors and writers include Zandashé Brown, Robin Givens, Rob Greenlea, Kimani Ray Smith, Steven Barnes, Ezra Clayton Daniels, Tananarive Due, Shernold Edwards, Victor LaValle, and Al Letson.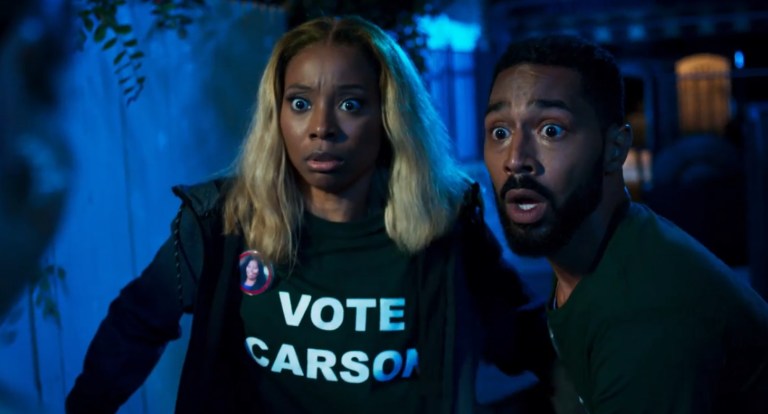 What I Like
Each story remains unique, holding different strengths and weaknesses that highlight drastically different perspectives. Collections like VHS hold a similar premise to create their collection, but Horror Noire gives more creative freedom to its talent to be independent.
My personal favorite short film is Zandashé Brown's "Bride Before You." This period piece unravels a fable set in the Reconstruction Era. The entry feels Fabulistic in approach, which happens to be my preferred niche.
However, the best example of horror goes to Robin Givens' "Daddy," providing an existential horror tied directly to the characters involved.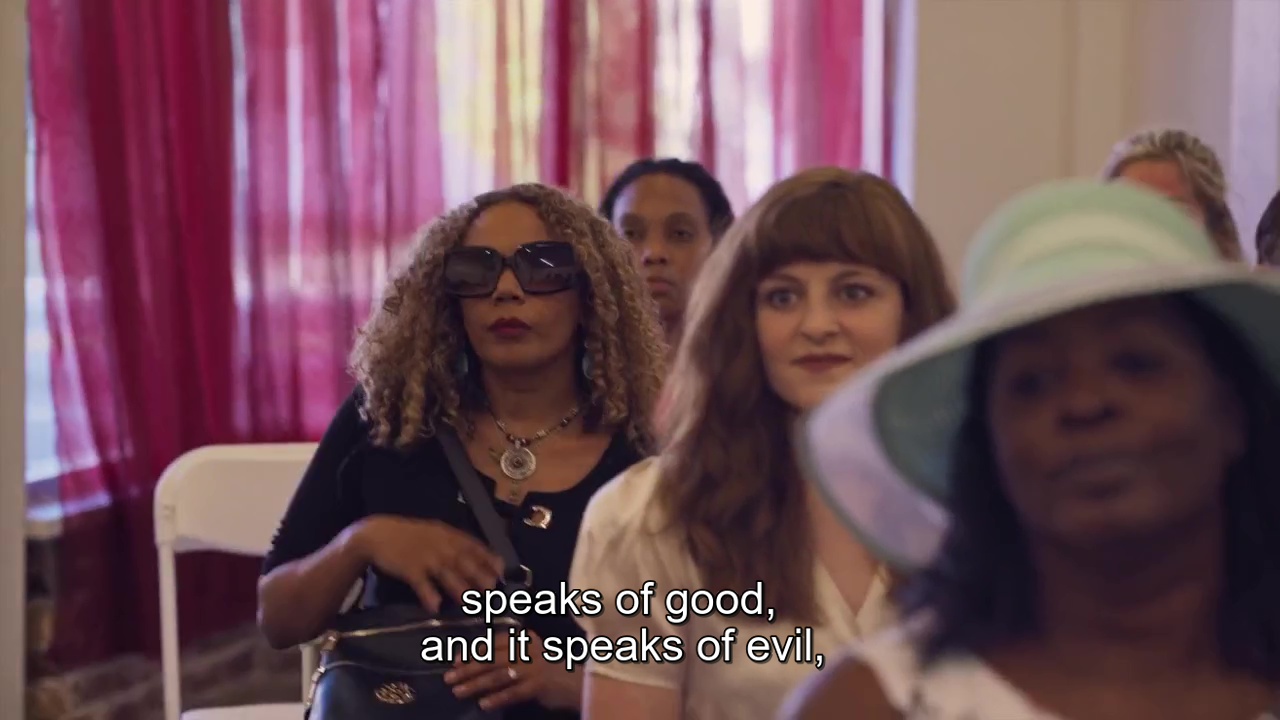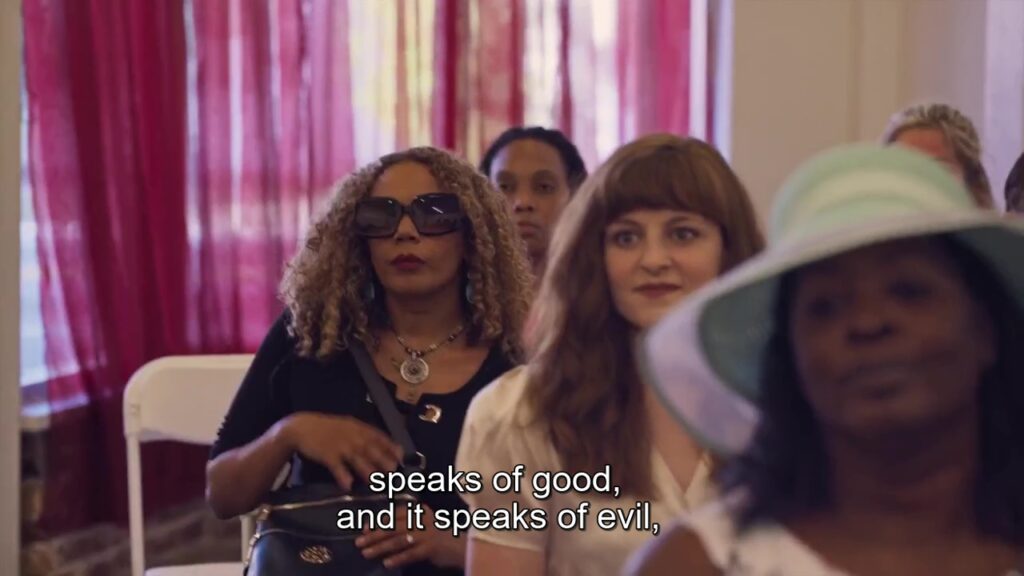 What I Dislike
As mentioned, all have a particular style and idea. The downside of this approach always remains to keep the viewer interested long enough to find their favorite. If you find several underwhelming choices, this becomes a chore. But I imagine that is rare as the variety makes the options refreshing.
Personally, "Brand of Evil" had an interesting premise, but the execution fell short. On paper, it might have sounded like my favorite, which makes the lackluster execution a bigger letdown.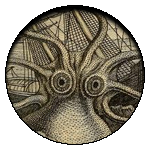 Final Thoughts
Horror Noire gives power and control to Black creators, providing a formula for a unique collection against others in the space. While the various subjects and approaches mean you aren't likely to love them all, there should be a short film for everyone.

(3.5 / 5)
Episode six of Netflix's Dahmer was not, honestly about our title character. Instead, it was about one of his victims, a man named Tony. We've actually seen Tony a few times during this series. We just didn't know it was him.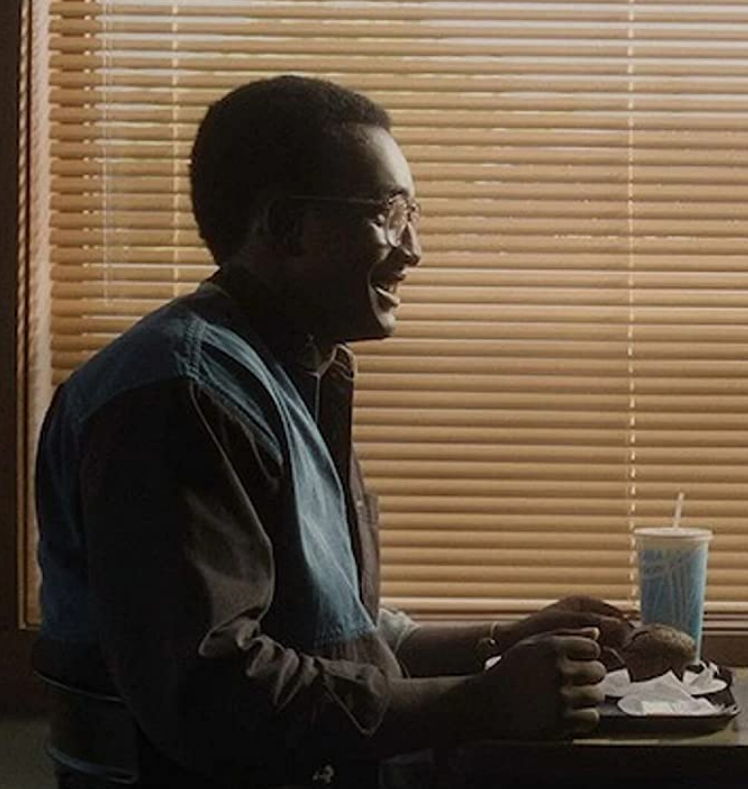 And, well, he wasn't exactly alive the first time we saw him.
Tony was born into a supportive, loving family. This is good because soon after he was born a viral infection took his hearing. He is black, deaf, and gay in the early 90's.
Tony has a dream of becoming a model. And he certainly has the looks for it. He is beautiful, body and soul. He has lots of opportunities for romance, but it's not what he's looking for. He wants a real relationship.
Eventually Tony moves to Madison, trying to pursue his dream. He gets a job and starts getting modeling work.
Then, he meets Jeff Dahmer at a bar.
At first, we can almost believe that it's going to be alright. Jeff seems happy. He's taking care of himself. He's not drinking as much. He even has his dad and stepmom over for dinner. It seems like his life is getting on track. Even better, he's treating Tony right.
Then, of course, things go bad.
One thing that has always bothered me as a true crime fan is that we know so much about the killers, but not as much about the victims. Not so much if we don't know who the killer is, of course. But the names that are part of our pop culture are those of the killers. Dahmer, Manson, Jones, Bundy, Holms. The names we don't know are Roberta Parks, Beth LaBiancas, Leno LaBiancas, and Tony Hughes. And clearly, we should know them.
If Tony Hughes was half the shining, positive person that the show Dahmer made him out to be, I'm so sad that he isn't with us anymore. We need so many more people like him. And many of Dahmer's victims were likely just like him. After all, he was attracted to them for a reason.
This was a significant episode, and I understand why it's the highest-rated episode of the series. I finished it with a heavy heart, saddened by the loss of a man who should still be with us today. 

(5 / 5)
Mandrake, a Film Review
Mandrake is a 2022 supernatural horror directed by Lynne Davison and written by Matt Harvey, starring Deirdre Mullins and Derbhle Crotty.
Mandrake is a 2022 supernatural horror directed by Lynne Davison and written by Matt Harvey. This film boasts a cast that includes Deirdre Mullins, Derbhle Crotty, and Paul Kennedy. It is currently available for subscribers in DirectTV, Shudder, Amazon Prime, or AMC+.
Cathy Madden (Deirdre Mullins) is a probation officer tasked with the most vilified case in her town, Mary Laidlaw (Derbhle Crotty). When a child goes missing, all eyes turn to the infamous Bloody Mary. Cathy, always believing in the best of people, tries to protect Mary. But evidence begins to mount, and Cathy finds herself in increasing danger.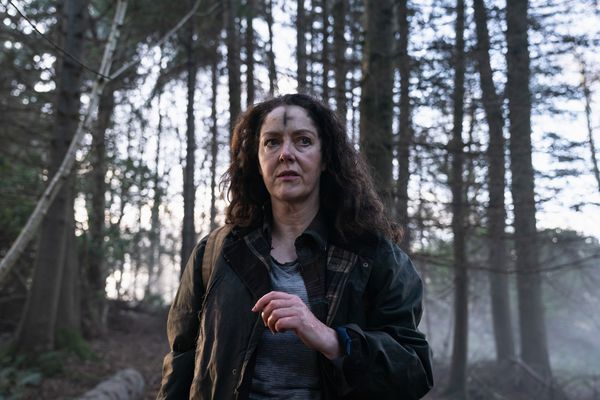 What I Like
Deirdre Mullins and Derbhle Crotty add weight to the film in their performances. Cathy proves resilient against the challenges she faces, while Mary can make any actions intimidating.
To not spoil anything, the ending is bittersweet in the best of ways, showing Cathy grow and mend relationships.
The atmosphere around Mary Laidlaw brings about the intimidation that earns the nickname Bloody Mary. It becomes easier to see why a town would fear this woman as we find her motives sinister.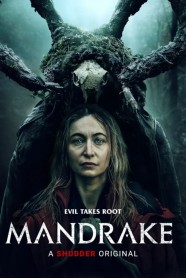 What I Dislike
While there may be external magical elements, I found people obeyed Mary Laidlaw a little too easily for a vilified woman. There wasn't enough for me to be convinced she intimidated them to action or magically charmed them. Or perhaps the performances felt underwhelmingly passive?
There was an irritating moment where a stalker helped save the day. The assistance is minor, but it still irritates me.
The daytime scenes of the film are bland. Perhaps it's intentional, but the night scenes are stunning, making the contrast greater. While this film focuses on its night scenes, I couldn't understand why it looked so bland, and sometimes poor quality, in the day.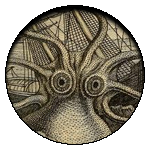 Final Thoughts
Mandrake can be a frightful enjoyment, especially when set at night where the details work. However, many elements left me wanting more or better. If you're looking for a witchy tale, I'd say there are better options, but Mandrake can keep you entertained.

(2.5 / 5)