Lovecraft Country delivers a season-best episode in its sixth outing, "Meet Me in Daegu." It's not only the best episode of Lovecraft Country yet, but great horror TV in general and quite the feather in the cap of the series.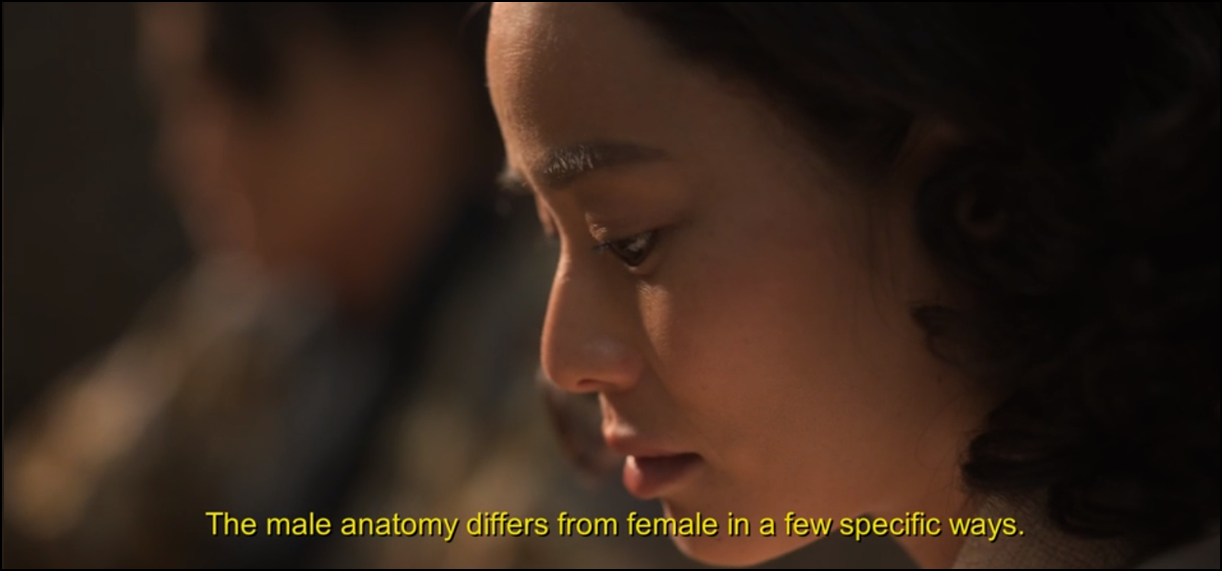 The story so far…
Ji-Ah makes her full debut in "Meet Me in Daegu." Atticus' overseas lover has been heard from, fought in a magic-induced vision, and given the form of the Princess of Mars in the series' opening dream sequence, but they never indicated the potential depth of the actual person. Her first appearance delivers, though, greatly expanding the world of Lovecraft Country and slowing down the series to create a morally complex and ultimately human portrait of a technically inhuman woman in inhuman times.
The episode opens with an exuberant Ji-Ah watching Meet Me in St. Louis and begins to dance and sing in the empty theater until it is revealed she has merely imagined letting loose. She continues to watch her idol Judy Garland, reserved and alone in the darkened theater.
The series chronicles close to a year of Ji-Ah's life, opening in 1949. She and her mother, Soon-Hee, discuss their misfortune and Soon-Hee pushes for Ji-Ah to bring home a man. At first, this suggestion seems like the annoying but ultimately supportive needling of a mother to a daughter. Ji-Ah goes on a disappointing speed-dating experience when she gets out of her nursing school, and ultimately ends up bringing home a man from a night club. They have sex until furry tentacles emerge from nearly every hole in Ji-Ah's body, penetrating the man, absorbing his soul, and ultimately ripping him apart into a spectacular shower of gore.
We learn, then, that this is expected of her. Ji-Ah needs to find ten more men, to meet the necessary 100 souls she needs in exchange for the magic that summoned her. Ji-Ah is a kumiho, a Korean fox spirit that is said to punish wicked men.
So, Ji-Ah continues to work as a nurse and seduce men and consume souls as the war rages on, moving into the 1950s. She spends what free moments she has watched movies as well, mostly what seems to be Judy Garland films. She also connects to her friend and co-worker Young-Ja and perhaps desires more, feeling a connection that she feels is absent in her life of seduction and murder. Tragically, the nurse shift is driven to a remote area and interrogated by US soldiers who proceed to execute two of the nurses, trying to flush out a "communist sympathizer." One of these soldiers is Atticus Freeman who callously executes one of the two nurses. Young-Ja reveals herself to be the woman the army is after, and she is dragged off to her inevitable demise.
Time marches on, the hospital is filled with wounded and the movie theater, her only refuge, is shut down due to the apparent activities of a communist sympathizer. As things look their most bleak, Ji-Ah is given a new purpose: she has one soul left to claim and Atticus Freeman is one of the patients.
Ji-Ah begins to interact with a traumatized Atticus and over a series of genial interactions they begin to strike up a relationship, bonding over The Count of Monte Christo and the mutual commiseration over their outsider status among their respective nations. Ji-Ah and Atticus fall in some kind of love, as Ji-Ah's understanding of the concept may be skewed by the tragedy of her origins. Soon-Hee's already tense relationship with her "daughter" is further strained by Ji-Ah's reluctance to claim Atticus' soul.
Soon-Hee's anxiety is that Ji-Ah is only the physical form of her daughter, her spirit is that of the kumiho. It turns out the Soon-Hee gave birth out of wedlock, resulting in her being an ostracized woman. She later marries a man who turns out to be a pedophile who raped the young Ji-Ha. Soon-Hee visits a shaman for revenge and the price of this was the replacement of her daughter's spirit for the kumiho's and the need to claim the souls of 100 men. Ji-Ah only carries the barest traces of Soon-Hee's daughter's spirit and also contains the memories of every man killed. Soon-Hee wants her daughter back, but Ji-Ha, the soul-stealer, just wants to find acceptance.
Believing she may have found that acceptance and love with Atticus, Ji-Ah is pressured into revealing her nature to him as a final test. Before this can happen, Atticus reveals he has enough points to ship out to the US again. The pair begin to have sex but the kumiho tails emerge, despite Ji-Ah's desperate bit to refract them as spare Atticus. The coupling results in a mind-meld of sorts, where Ji-Ah experiences Atticus' past and future, and Atticus experiences visions as well.
They break the coupling and traumatized Atticus flees into the night as Ji-Ah cries out that he will die if he returns to the states. Sometime later, still concerned about Atticus, Ji-Ah visits the shaman, accompanied by Soon-Hee. We finally get a sense of the larger cosmic awareness that has been missing from the series; the shaman informs Ji-Ah that her moral concerns are pointless, she has no mother and Atticus' potential death is just one of a tide of inevitable deaths.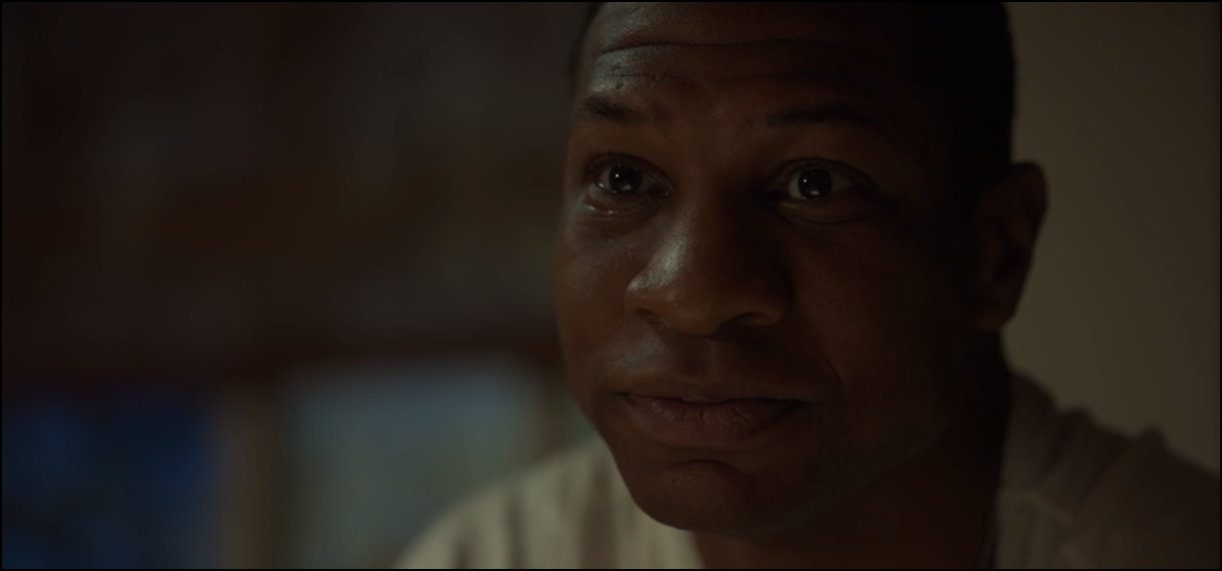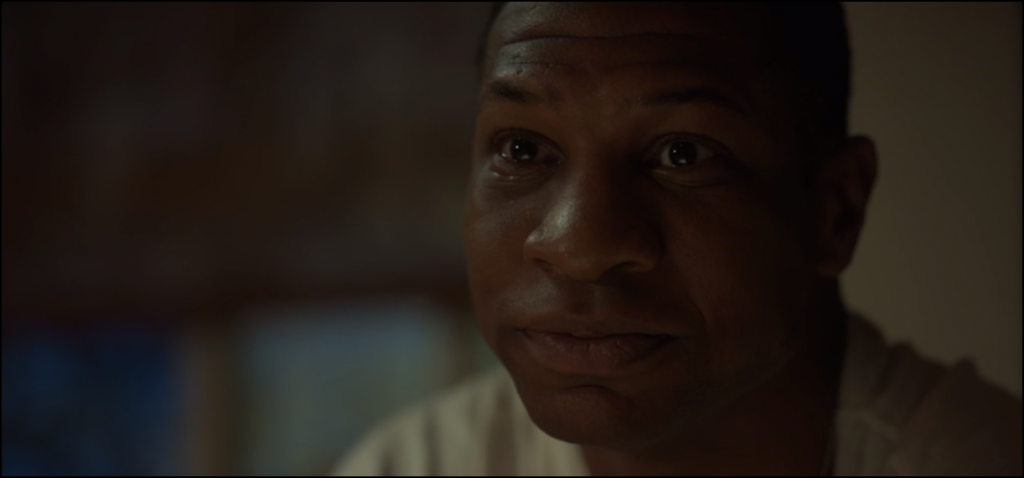 How it worked out…
The episode is suitably horrific, again, mostly based on its exploration of race, with the additional horror of jingoistic war and anti-communist fervor. However, Ji-Ah's monstrous kumiho form is also quite disturbing and gratifying for fans of body horror. Everything about the episode just seems to click, baring the obvious plothole of Atticus' own experience with the supernatural prior to his apparent introduction in the pilot. The episode works better as a sort of "stand-alone" horror experience compared to, say, "Holy Ghost," mostly because it slows down to really live in the moments of horror and evil of the world. Where "Holy Ghost" was limited, it was also a bit too fast. Ji-Ah's story, in contrast, feels far better paced.
The show also introduces the new wrinkle of Atticus being a killer in what can be seen as a morally indefensible way and how he seems to be perpetuating the vicious cycle of violence seen in Montrose and what we hear about Montrose's own father. It's not just the shock of Atticus' shooting of a defenseless nurse under orders, either, but in his final night with Ji-Ah she sees that Atticus also was involved in the torture (and likely murder) of Young-Ja. It's a hard thing to reckon with going forward. It's a darkly complex addition to Atticus' character that contextualizes his actions and apparent calmness regarding the supernatural in the series; he's seen the Hell of war, but he's also seen the unexplained.
Whether he can be redeemed of his sins is another question entirely.
The shining light of the episode, of course, is Jamie Chung who creates a complex, moving, and ultimately tragic figure in Ji-Ah in the span of an hour. Of course, Jamie Chung benefits from the writing, but her performance is a series highlight and an example of how strong the actresses of Lovecraft Country have been. Both Jurnee Smollett and Wunmi Mosaku have absolutely been the rock upon which the show has been erected, but Chung is just as up to the task as seen in this episode. How involved Ji-Ah will be going forward is in question, as she is very much a figure of Atticus' past, but the show would be wise to keep Jamie Chung on the call-sheet going forward.
The result of this extended flashback is a sign that the weird world of Lovecraft Country could explore far more material than the Lodges and the mostly US-based horror we've seen. Considering the show is an adaptation of a novel with no apparent follow-up, the seeds need to be set for the future. Most of Lovecraft Country has left me feeling a bit hollow, but "Meet Me in Daegu" suggests there may be more to the concept, but the ultimate irony of this being that this material is, apparently, unique to the show.
A genuinely traumatic episode that takes far out of Lovecraft Country and into the Korean War, "Meet Me in Daegu" is perhaps the strongest episode of the show yet.

(5 / 5)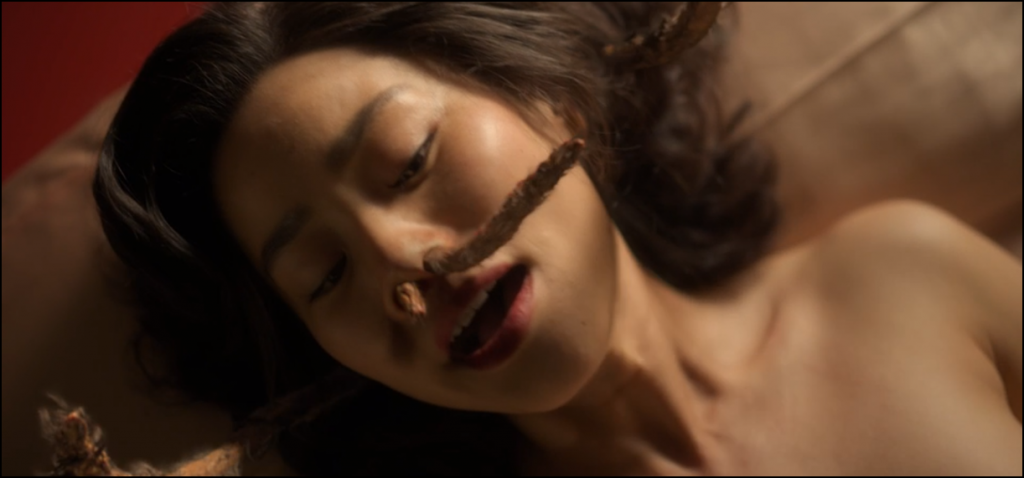 Miskatonic Musings
There was a lot to admire about the episode as well as a number of fun references.
I am by no means an expert on Korean mythology and spirits, so take my explanation of the kumiho with several large grains of salt as my major context for it is Lovecraft Country.

The concept of the kumiho may be familiar to Nintendo fans though. The Legend of Zelda series featured a nine-tale fox called Keaton, while Pokémon featured the nine-tailed fox pokémon Ninetails, based on the Japanese form of this spirit.

Judy Garland is obviously all over the episode; she is a tragic figure in many ways and evoking her in Ji-Ah's story does a lot. The heartbreaking monologue from Garland that comes near the episode underlines the level of callous disregard she, and women in general, faced for putting themselves out there.

Judy Garland's monologue in the final scene is taped material that was part of the process of writing her autobiography. You can listen to some of this material right here.
The first movie we see Ji-Ah watch is 1944's Meet Me in St. Louis, from which this episode derives its title and some of its themes. The second film is 1950's Summer Stock with Garland and Gene Kelley.

Again, The Count of Monte Christo becomes a key text to the events of the show. Tic's question about why Montrose loves the book is a pretty profound one… is it the revenge that appeals to him, or Alexandre Dumas? Does it need to be exclusively one or the other?

The show derives a fun little joke about adaptations here, with Ji-Ah dismissing the book's story based on the film adaptation with Robert Donat she saw first, which changed the ending to the novel. This episode is material that does not seem to be in the Lovecraft Country novel written by Matt Ruff.

I am not sure I see Ji-Ah as having forgiven Atticus' actions, but there is a sort of mutual understanding of how the world has broken them both that allows her and him to find love. It's incredibly messy, dark, and really beautiful in a way, despite the ugliness of the circumstances.
I admit that my reading of Ji-Ah and Young-Ja's relationship potentially skewing sapphic is just my own reading. The lingering hand-holding is my biggest evidence, but it could just as easily be Ji-Ah desperate for any sort of positive relationship in her life that puts the emphasis on touch. Either way, it is deeply sad to me.
This episode's musical choice is an obvious one, given there selection was a little limited. It's "The Trolley Song" from Meet Me in St. Louis.
---
Can Lovecraft Country deliver another home run like they did this week? We'll need to keep watching to find out. How did you find "Meet Me in Daegu?" Let us know in the comments.
The Last Drive-In: Joe Bob's Vicious Vegas Valentine Special Live Watch Party February 10th!
The sweet putrid stench of love lingers through the air which can only mean one thing…Valentine's Day and its annoying little winged cherub mascot, Cupid, is fast approaching. Soon, partners will be spoiling one another with extravagant bouquets of roses, heartfelt Hallmark cards, obnoxiously large teddy bears, glistening diamond jewelry, and heart-shaped candies or boxes filled with assorted mediocre chocolates. You know? Normal things couples do. I tend to prefer my chocolate boxes filled with bleeding hearts, à la 'My Bloody Valentine' but, beggars can't be choosers, right? All jokes aside, Valentine's Day is special for many couples, however, there are also many others who find themselves celebrating this day without a significant other. Luckily, Shudder, along with drive-in king Joe Bob Briggs and co-host Darcy the Mail Girl (Diana Prince) will graciously be keeping us lonely mutants', and yes, all you horror fanatic couples' company on Friday, February 10th as they return with The Last Drive-In: Joe Bob's Vicious Vegas Valentine, premiering live at 9pm EST.
Love Spells Abound…
Back in 2021, Joe Bob and Darcy invited us to a gruesomely passionate night of spell-binding love witches and animatronic dinosaurs infused with teenage human brains during The Last Drive-In: Joe Bob Put a Spell on You. Many, including myself, were introduced to the tantalizing 70's inspired retro throwback 'The Love Witch' and the graphically goofy cult classic 'Tammy and the T-Rex', providing the perfect viewing pleasure to mend any broken heart. While the two films for this year's morbid love-induced special have yet to be announced, as a special treat, Briggs has announced for the first time on The Last Drive-In, he will be marrying one lucky couple during the live showing. We here at HauntedMTL are eagerly awaiting the return of the ghoulish duo so, as is tradition, we will be proudly hosting a watch party on Twitter during the broadcasting of The Last Drive-In: Joe Bob's Vicious Vegas Valentine. Be sure to follow us on Twitter and tag us @hauntedMTL as well as @shudder, @therealjoebob, and @kinky_horror to partake in this night of unholy love.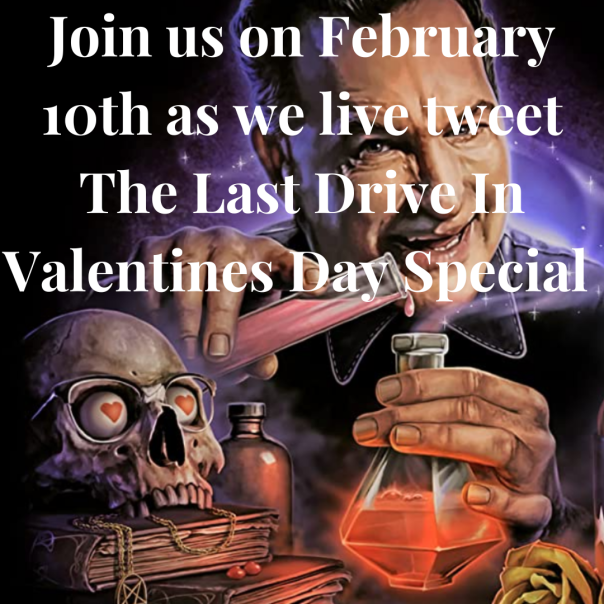 What started off as a one-time special premiering on Shudder July 13, 2018, 'The Last Drive- In' was originally meant to be Brigg's swan song; one last special before hanging up the bolo tie in retirement. However, due to so many mutants, excuse me…viewers tuning in and breaking the Shudder servers, it was only natural to announce an official full season of 'The Last Drive-In', which would make its explosive debut March 19, 2019. Since then, Darcy and Briggs have spawned many exclusive holiday specials, have graciously donated to many charities within the community, and have accumulated 4 seasons of 'The Last Drive-In', with a fifth currently in production premiering on Shudder's 2023 schedule sometime this year, let's hope sooner rather than later.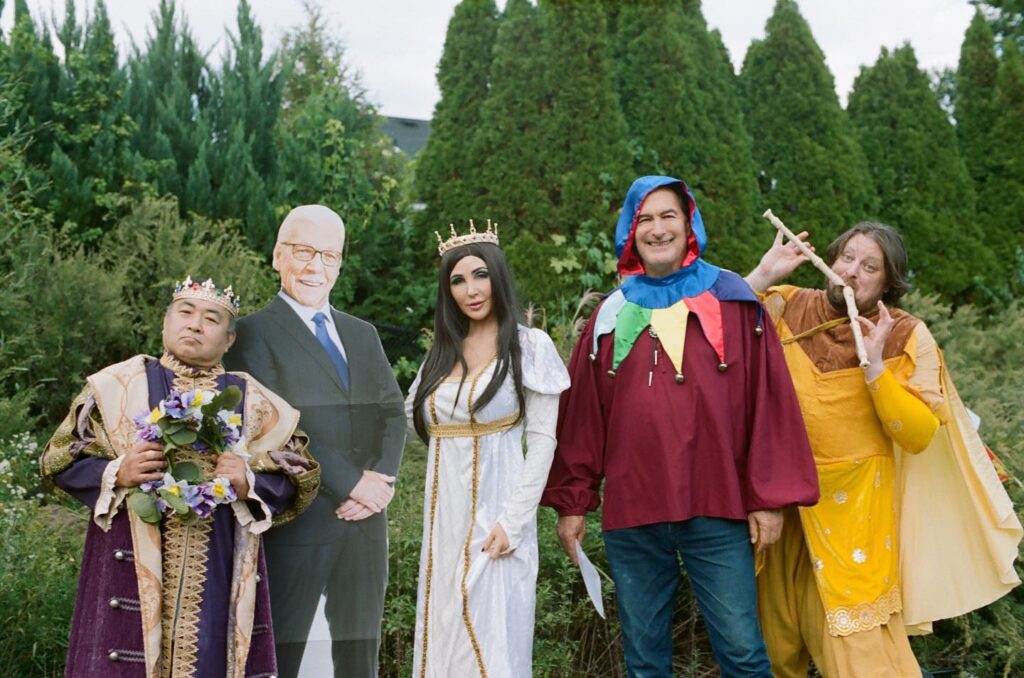 Horror Noire, a Film Review
Horror Noire is a horror collection that includes "Daddy," "The Lake," "Brand of Evil," "Bride Before You," "Fugue State," and "Sundown."
Horror Noire is a horror collection brought by the combined efforts of AMC+ and Shudder. The collection includes "Daddy," "The Lake," "Brand of Evil," "Bride Before You," "Fugue State," and "Sundown." Horror Noire boasts Black directors and screenwriters, providing six unique stories.
As this collection explores six stories, I will skip the usual synopsis to assess the genres and ideas explored, albeit limited as needed. Expect to find supernatural horror, creature features, and psychological thrillers. Many short films deal with these genres while exploring Black issues, but this isn't universal for the collection.
The directors and writers include Zandashé Brown, Robin Givens, Rob Greenlea, Kimani Ray Smith, Steven Barnes, Ezra Clayton Daniels, Tananarive Due, Shernold Edwards, Victor LaValle, and Al Letson.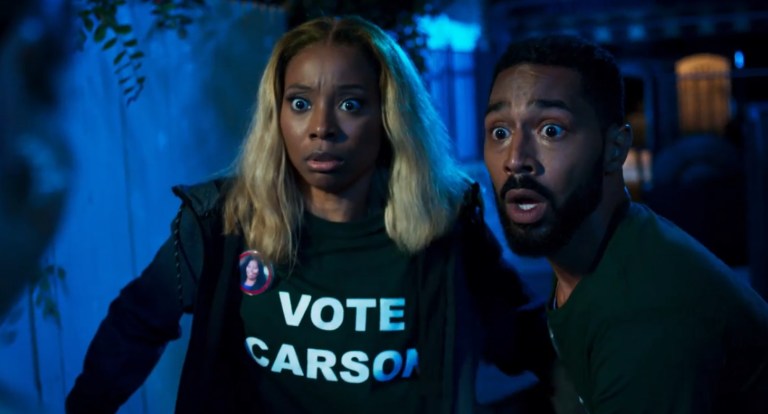 What I Like
Each story remains unique, holding different strengths and weaknesses that highlight drastically different perspectives. Collections like VHS hold a similar premise to create their collection, but Horror Noire gives more creative freedom to its talent to be independent.
My personal favorite short film is Zandashé Brown's "Bride Before You." This period piece unravels a fable set in the Reconstruction Era. The entry feels Fabulistic in approach, which happens to be my preferred niche.
However, the best example of horror goes to Robin Givens' "Daddy," providing an existential horror tied directly to the characters involved.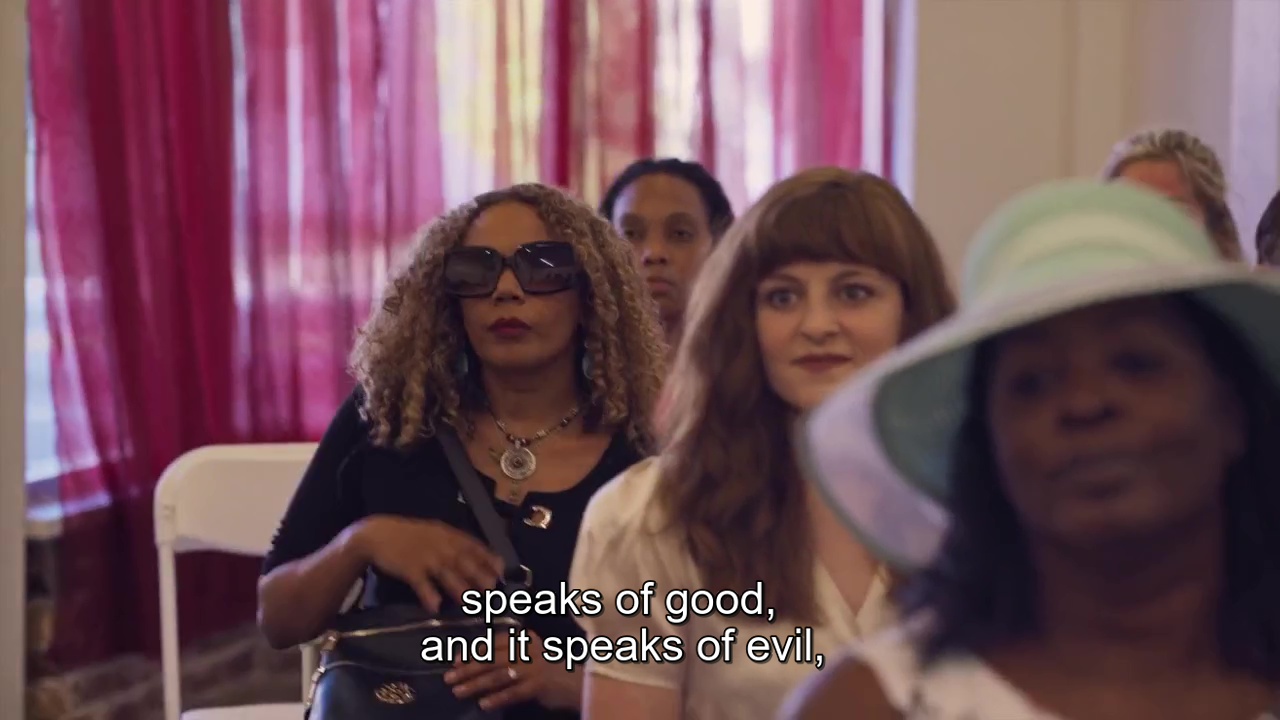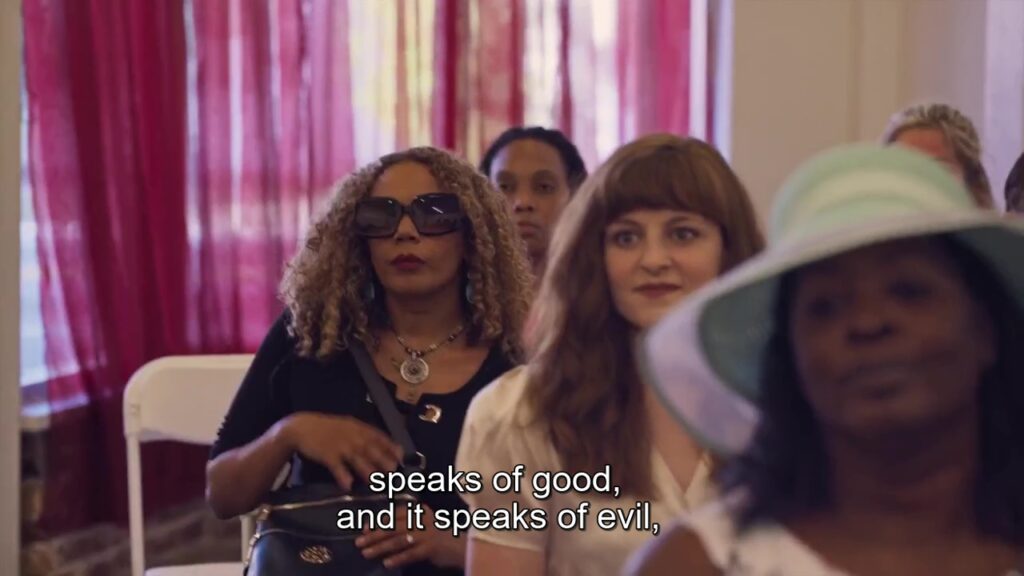 What I Dislike
As mentioned, all have a particular style and idea. The downside of this approach always remains to keep the viewer interested long enough to find their favorite. If you find several underwhelming choices, this becomes a chore. But I imagine that is rare as the variety makes the options refreshing.
Personally, "Brand of Evil" had an interesting premise, but the execution fell short. On paper, it might have sounded like my favorite, which makes the lackluster execution a bigger letdown.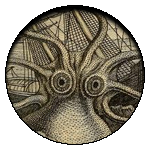 Final Thoughts
Horror Noire gives power and control to Black creators, providing a formula for a unique collection against others in the space. While the various subjects and approaches mean you aren't likely to love them all, there should be a short film for everyone.

(3.5 / 5)
Episode six of Netflix's Dahmer was not, honestly about our title character. Instead, it was about one of his victims, a man named Tony. We've actually seen Tony a few times during this series. We just didn't know it was him.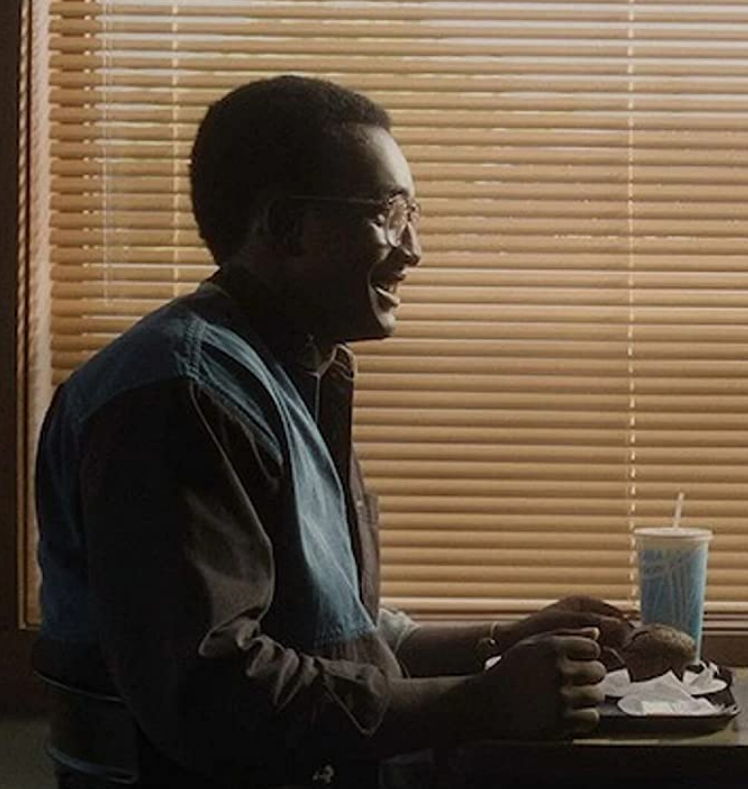 And, well, he wasn't exactly alive the first time we saw him.
Tony was born into a supportive, loving family. This is good because soon after he was born a viral infection took his hearing. He is black, deaf, and gay in the early 90's.
Tony has a dream of becoming a model. And he certainly has the looks for it. He is beautiful, body and soul. He has lots of opportunities for romance, but it's not what he's looking for. He wants a real relationship.
Eventually Tony moves to Madison, trying to pursue his dream. He gets a job and starts getting modeling work.
Then, he meets Jeff Dahmer at a bar.
At first, we can almost believe that it's going to be alright. Jeff seems happy. He's taking care of himself. He's not drinking as much. He even has his dad and stepmom over for dinner. It seems like his life is getting on track. Even better, he's treating Tony right.
Then, of course, things go bad.
One thing that has always bothered me as a true crime fan is that we know so much about the killers, but not as much about the victims. Not so much if we don't know who the killer is, of course. But the names that are part of our pop culture are those of the killers. Dahmer, Manson, Jones, Bundy, Holms. The names we don't know are Roberta Parks, Beth LaBiancas, Leno LaBiancas, and Tony Hughes. And clearly, we should know them.
If Tony Hughes was half the shining, positive person that the show Dahmer made him out to be, I'm so sad that he isn't with us anymore. We need so many more people like him. And many of Dahmer's victims were likely just like him. After all, he was attracted to them for a reason.
This was a significant episode, and I understand why it's the highest-rated episode of the series. I finished it with a heavy heart, saddened by the loss of a man who should still be with us today. 

(5 / 5)