After last week's relative stumble, can Lovecraft Country pick up the pieces and slow its pace? Is the show still burning the candle with a flamethrower, or has it shifted to something a little more moody?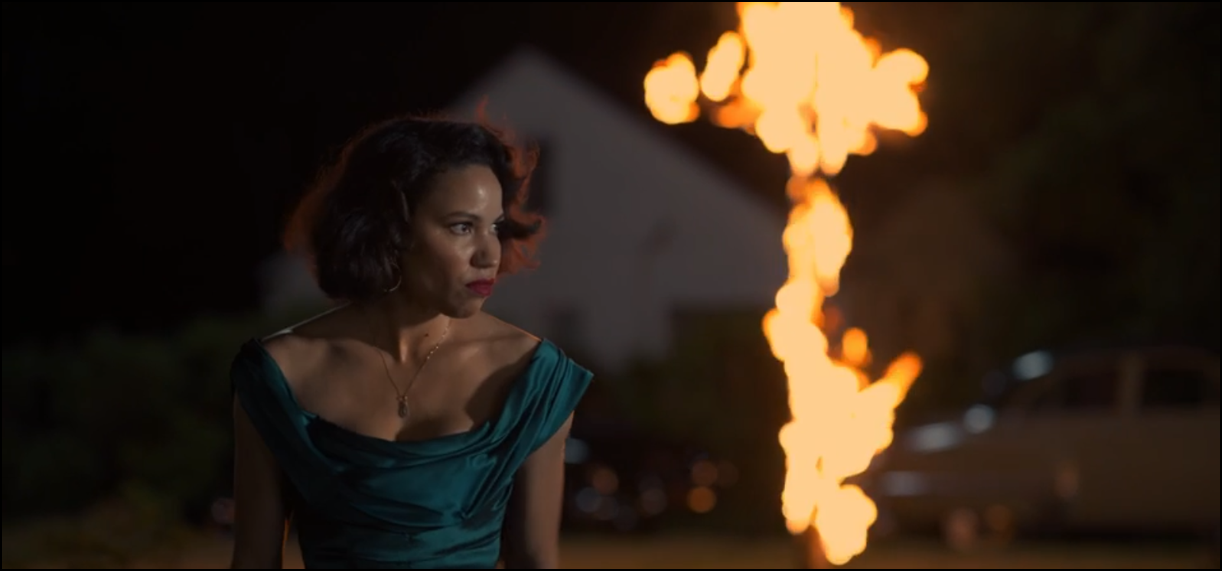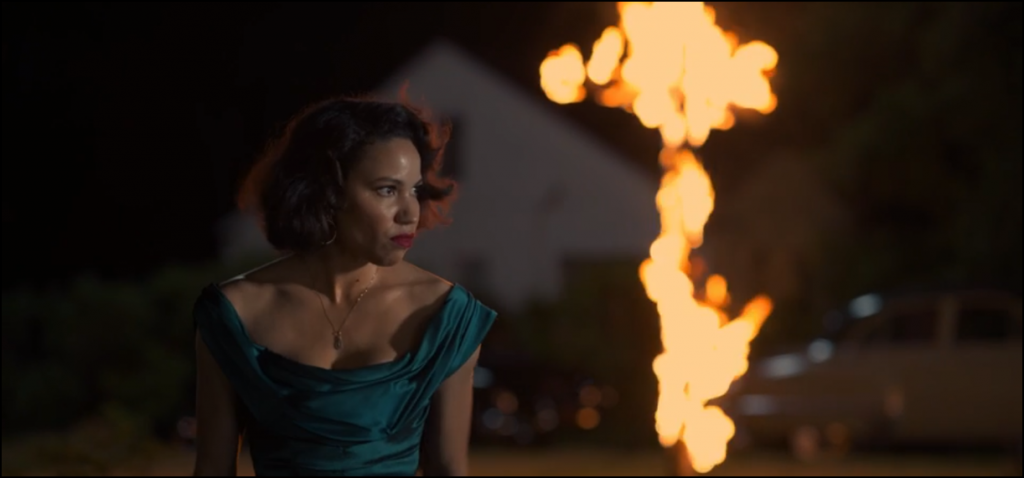 The story so far…
"Holy Ghost" opens with a dire warning that in 1955, three people will disappear from the recently-purchased house of Leticia Lewis, and with that Lovecraft Country turns into a haunted house story for the duration of an episode. Throughout the episode title cards updating the timeline over the course of days suggest something awful approaches.
Leti, as with the other Ardham survivors, has a lot to work through. We open the episode with her in church, but while those around her take in the joy and comfort of God she can only shed tears. That changes, however, when she reveals to her sister Ruby that she purchased a run-down old house in a white neighborhood and plans to turn it into a boarding house. Leti throws herself into different things to come to terms with what bothers her, her boarding house, trying to reconnect to her sister, her photography, celebration, sex with Atticus, and rage against white agitators in the neighborhood, but none of it helps.
It takes a truly selfless action, motivated by ghostly encounters, to find a form of salvation that has escaped her since the flight from Ardham. At her lowest point, separated from her sister (again), her tenants, and still dealing with the guilt of surviving when George died, she turns her attention to the evil in the house, in the form of a cultist doctor's ghost, and hopes to put the spirits of the 8 murdered black people to rest. She finds that salvation, by the end of the episode and finds a renewed home.
Let's extended focus leaves a little less room for the rest of the cast in the aftermath of Montrose's rescue, but we get snippets of life after the death of George. Hippolyta takes out her frustrations on Atticus, whose well meaning attempts to help her and Dee just rub her the wrong way. She event turns to destruction, tearing the pages from George's favorite book, Dracula. Her discovery of an astronomical model within a locked room of Leti's house, however, might mean something. After all, Hippoltya had an interest in the stars and we see the model is curiously absent later, when two of the white neighbors break into the house to inflict harm.
Atticus is feeling lost and with fewer answers than he had hoped. He intends to head back to Florida, but is convinced to stay long enough to help ensure that Leti's house remains safe from the white neighbors. He tries to connect with Montrose who would rather drink, and their discussion is cut short by a violent outburst on the part of Montrose over the topic of keeping the truth of George's murder secret. He eventually aids Leti in the process of exorcising the house through a Voudou ritual at one point becoming a vessel for the sinister spirit within. Tic's final moments of the episode have him confront Christina Braithwhite, who arranged the entire scheme of putting the house in the possession of Leti. Atticus nearly killer her, but her formidable powers prevent that, and she lectures him on the dangers of killing white women and offers him a task, to track down missing pages from The Book of Names.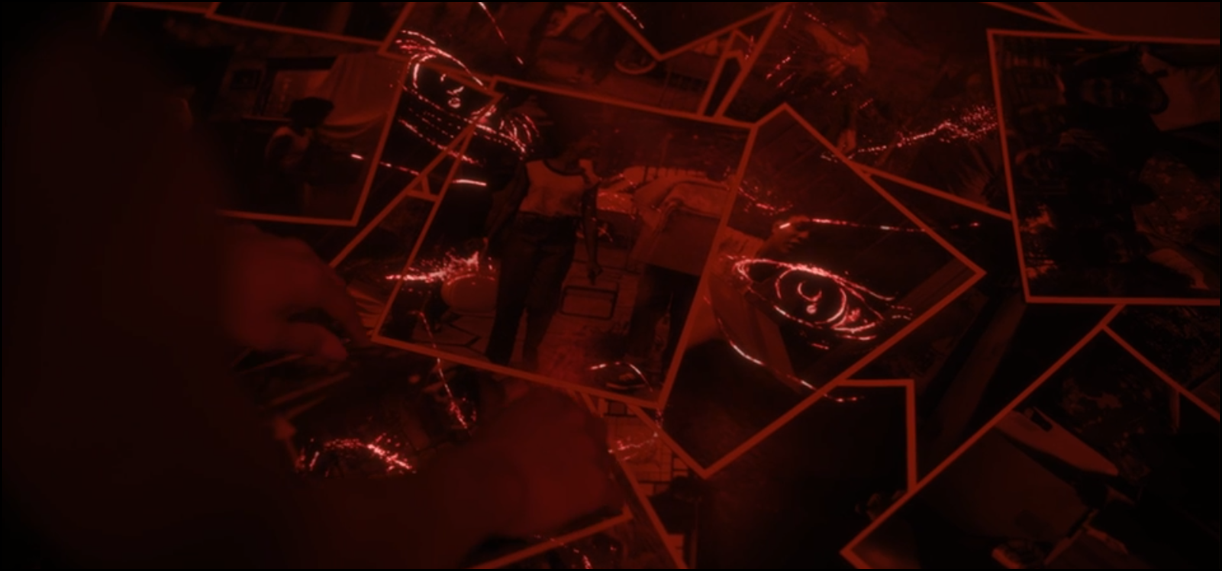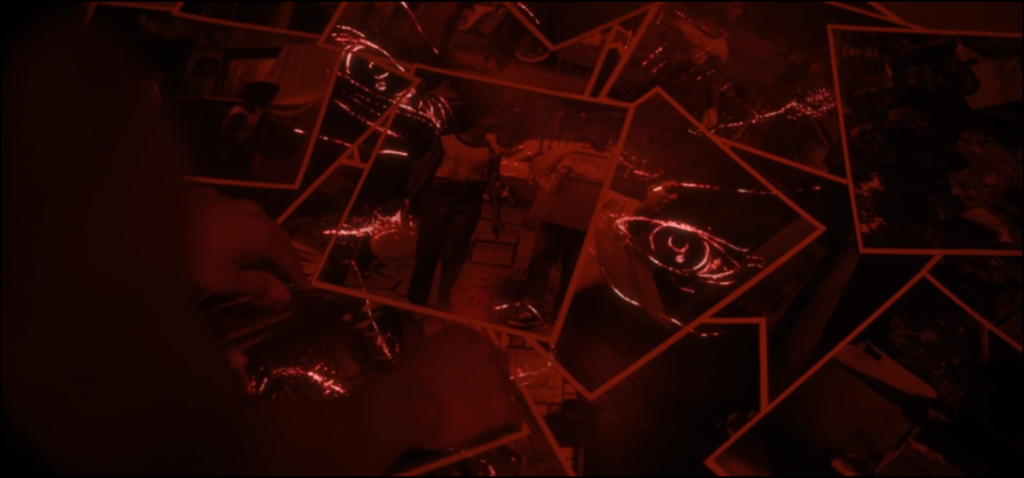 How it worked out…
Lovecraft Country is a show of tremendous potential, but I am becoming concerned that it may not live up to it. I've given up, at this point, on the idea of being scared of otherworldly creatures and concepts in the show. The horror of the specter of racism is enough in that regard. Yet, for a ghost story there should be some material that is unnerving, correct? Nothing about "Holy Ghost" struck me as remotely scary outside of the inhumanity of man. Though, maybe that is the point.
Ghost stories are a particularly favorite genre of horror for me. I adore ghost stories but came out of "Holy Ghost" rather passive about the hour run-time. This might be best blamed on the pacing of the show which, continuing the precedent of episode two, feels like sprinting through a story rather than letting it play out. The show has the challenge of juggling the ongoing stories of the characters while establishing the anthologized storylines that the characters weave in and out of. In that regard, you would think it would make sense to give those elements room to develop, but that does not seem to be the approach for Lovecraft Country.
That being said, the ghost story present in the episode isn't bad at all, and it plays pretty well with the show's exploration of racism and the abuse of black bodies (quite literally). It's just that there is no tension in the episode actually connected to the ghost story at all, and what would normally make for a full movie or a couple of episodes end sup getting handled int he span of about 40 or so minutes. We see the signs of a haunting, the major encounter, the research, and the exorcism – all in one episode. It feels a little much, especially when the show also tries to tackle the trauma and grief of George's death as well. With the limited time the show can spend with different characters and plotlines the developments are admirable, but also a little perfunctory, less full explorations and more like checkmarks on an outline.
Lovecraft Country is burning through multiple episodes of storytelling to diminishing results. Despite a strong foundation, mood and tension have given way to a breathlessly paced ghost story where little seems to haunt.
I give the third episode, "Holy Ghost," four Cthulhus. I gave this one a little bit of a ghostly-bump simply because the bones are solid. I don't know what possessed me.
(4 / 5)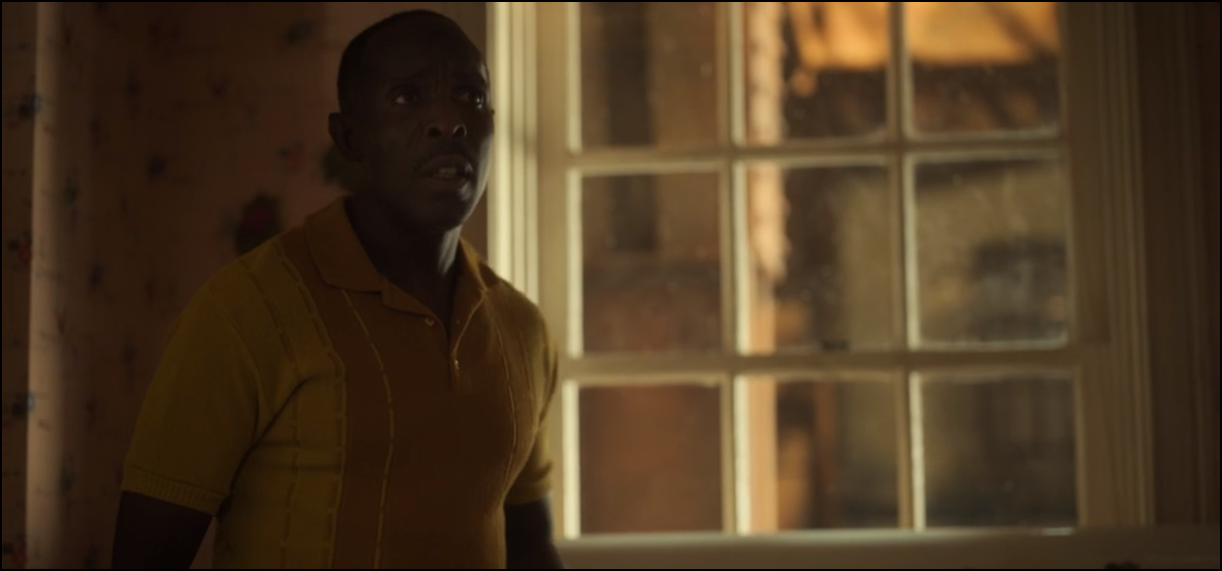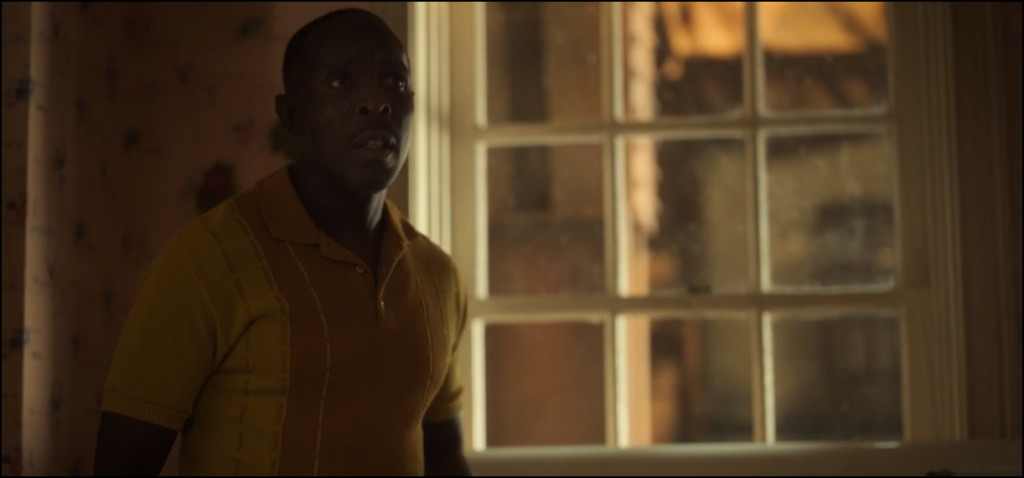 Miskatonic Musings
As always, there is a wealth of references to uncover in an episode of Lovecraft Country.
Jurnee Smollett leads the charge this week with an episode that gives her a great range of emotion and is worthy of notice in any list of great actresses.
One of the boys playing with the Quija board may be referencing the real-life Emmett Till, which is another example of the profound horror Lovecraft Country evokes best.
We see Dracula and The Count of Monte Christo again. I'm definitely curious about Montrose's record collection.
So what was with the ghosts? Well, the previous owner of the house, Hiram Epstein, was engaged with his own experiments to reach the Garden of Eden, but he used kidnapped black people from Chicago to do so. The ghosts as they are seen throughout the episode bear the scars of those experiments which seem to have something to do with time travel. So now you know why the basketball player had a baby's head.

These experiments definitely echo the experiments on black people, such as the harvesting of the cells of Henrietta Lacks or the horrific Tuskegee Study.

The poem in the opening sequence at the church? It came from a 2017 Nike ad featuring Leiomy Maldonando.
While Lovecraft didn't write about ghosts often in his stories, but there are some significant ones, such as "The Mound," a novella he ghostwrote. The further irony is that the story was published posthumously.
Lovecraft also wrote a great deal on supernatural horror, such in his essay, "Supernatural Horror in Literature," which shares some thoughts on ghosts.
The show continues to use a great mix of contemporary and anacrhonistic music. Let's close out this review with my favorite song from the episode, "Good Rockin' Daddy" by Etta James:
What did you think of the third episode of Lovecraft Country? Let us know in the comments.
And yes, I did update the title graphic for the reviews, thanks for noticing.
The Last Drive-In: Joe Bob's Vicious Vegas Valentine Special Live Watch Party February 10th!
The sweet putrid stench of love lingers through the air which can only mean one thing…Valentine's Day and its annoying little winged cherub mascot, Cupid, is fast approaching. Soon, partners will be spoiling one another with extravagant bouquets of roses, heartfelt Hallmark cards, obnoxiously large teddy bears, glistening diamond jewelry, and heart-shaped candies or boxes filled with assorted mediocre chocolates. You know? Normal things couples do. I tend to prefer my chocolate boxes filled with bleeding hearts, à la 'My Bloody Valentine' but, beggars can't be choosers, right? All jokes aside, Valentine's Day is special for many couples, however, there are also many others who find themselves celebrating this day without a significant other. Luckily, Shudder, along with drive-in king Joe Bob Briggs and co-host Darcy the Mail Girl (Diana Prince) will graciously be keeping us lonely mutants', and yes, all you horror fanatic couples' company on Friday, February 10th as they return with The Last Drive-In: Joe Bob's Vicious Vegas Valentine, premiering live at 9pm EST.
Love Spells Abound…
Back in 2021, Joe Bob and Darcy invited us to a gruesomely passionate night of spell-binding love witches and animatronic dinosaurs infused with teenage human brains during The Last Drive-In: Joe Bob Put a Spell on You. Many, including myself, were introduced to the tantalizing 70's inspired retro throwback 'The Love Witch' and the graphically goofy cult classic 'Tammy and the T-Rex', providing the perfect viewing pleasure to mend any broken heart. While the two films for this year's morbid love-induced special have yet to be announced, as a special treat, Briggs has announced for the first time on The Last Drive-In, he will be marrying one lucky couple during the live showing. We here at HauntedMTL are eagerly awaiting the return of the ghoulish duo so, as is tradition, we will be proudly hosting a watch party on Twitter during the broadcasting of The Last Drive-In: Joe Bob's Vicious Vegas Valentine. Be sure to follow us on Twitter and tag us @hauntedMTL as well as @shudder, @therealjoebob, and @kinky_horror to partake in this night of unholy love.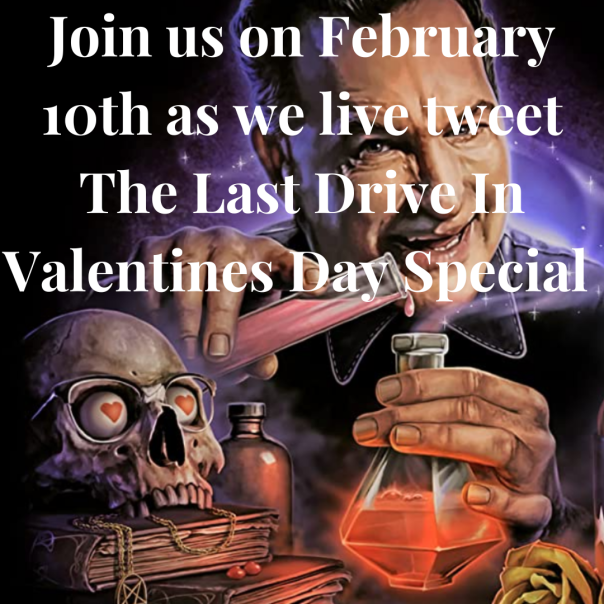 What started off as a one-time special premiering on Shudder July 13, 2018, 'The Last Drive- In' was originally meant to be Brigg's swan song; one last special before hanging up the bolo tie in retirement. However, due to so many mutants, excuse me…viewers tuning in and breaking the Shudder servers, it was only natural to announce an official full season of 'The Last Drive-In', which would make its explosive debut March 19, 2019. Since then, Darcy and Briggs have spawned many exclusive holiday specials, have graciously donated to many charities within the community, and have accumulated 4 seasons of 'The Last Drive-In', with a fifth currently in production premiering on Shudder's 2023 schedule sometime this year, let's hope sooner rather than later.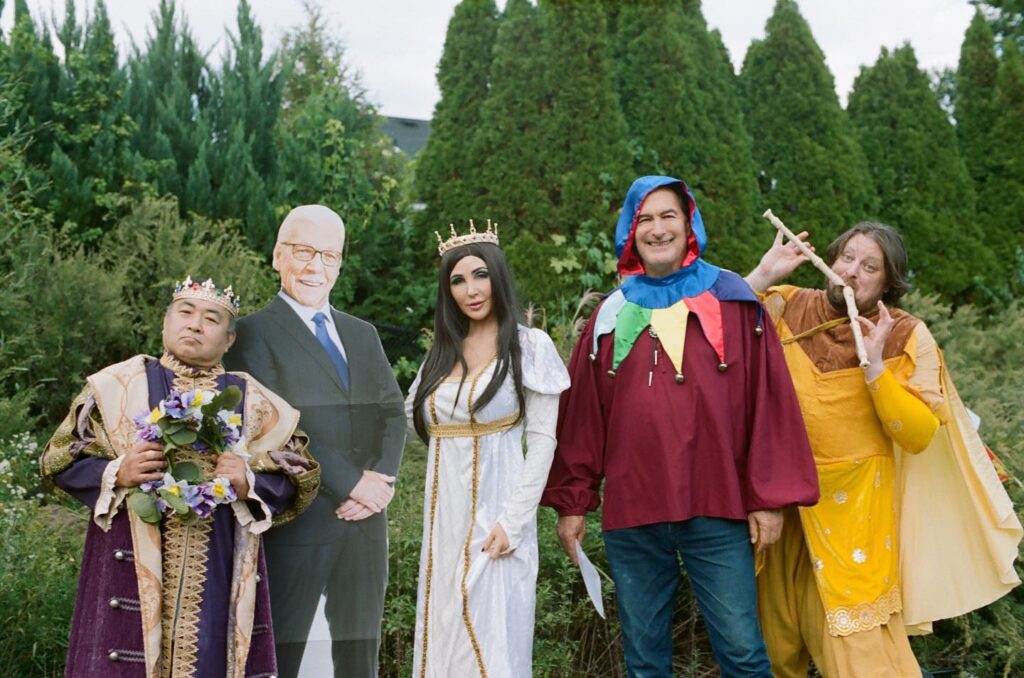 Horror Noire, a Film Review
Horror Noire is a horror collection that includes "Daddy," "The Lake," "Brand of Evil," "Bride Before You," "Fugue State," and "Sundown."
Horror Noire is a horror collection brought by the combined efforts of AMC+ and Shudder. The collection includes "Daddy," "The Lake," "Brand of Evil," "Bride Before You," "Fugue State," and "Sundown." Horror Noire boasts Black directors and screenwriters, providing six unique stories.
As this collection explores six stories, I will skip the usual synopsis to assess the genres and ideas explored, albeit limited as needed. Expect to find supernatural horror, creature features, and psychological thrillers. Many short films deal with these genres while exploring Black issues, but this isn't universal for the collection.
The directors and writers include Zandashé Brown, Robin Givens, Rob Greenlea, Kimani Ray Smith, Steven Barnes, Ezra Clayton Daniels, Tananarive Due, Shernold Edwards, Victor LaValle, and Al Letson.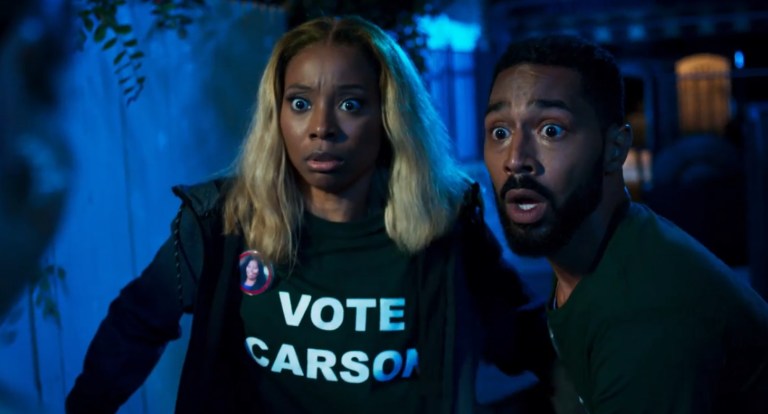 What I Like
Each story remains unique, holding different strengths and weaknesses that highlight drastically different perspectives. Collections like VHS hold a similar premise to create their collection, but Horror Noire gives more creative freedom to its talent to be independent.
My personal favorite short film is Zandashé Brown's "Bride Before You." This period piece unravels a fable set in the Reconstruction Era. The entry feels Fabulistic in approach, which happens to be my preferred niche.
However, the best example of horror goes to Robin Givens' "Daddy," providing an existential horror tied directly to the characters involved.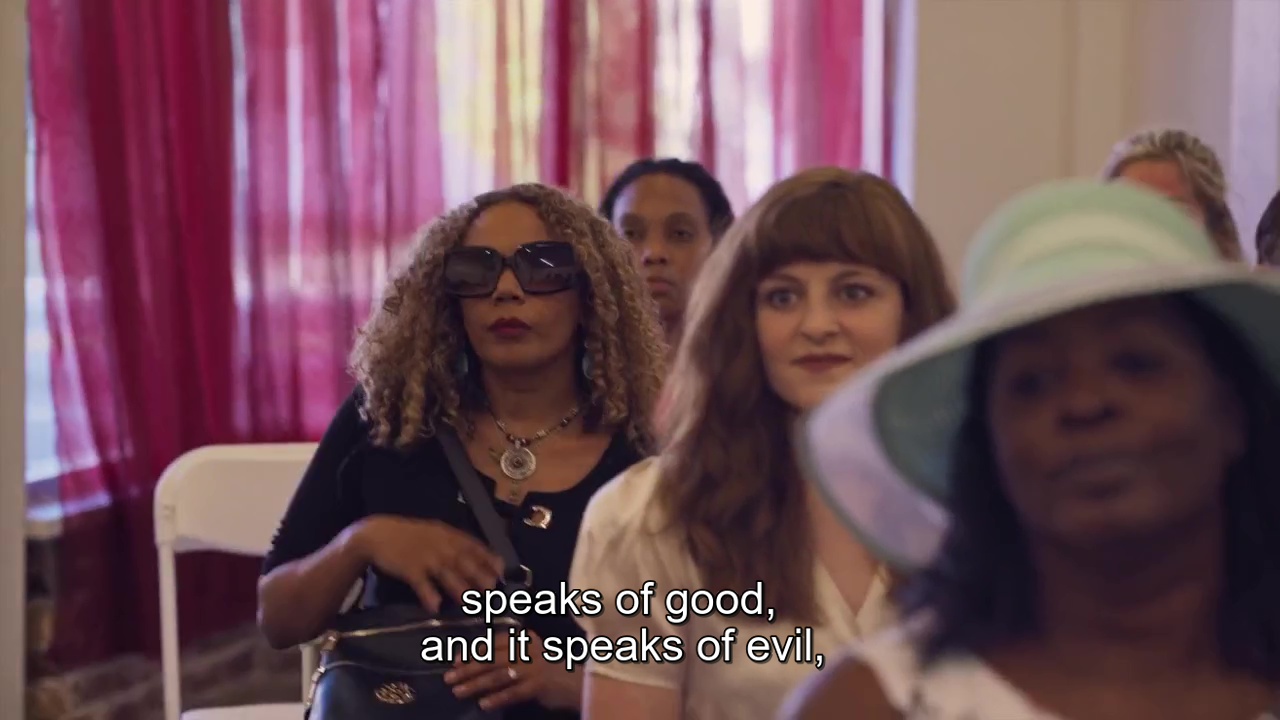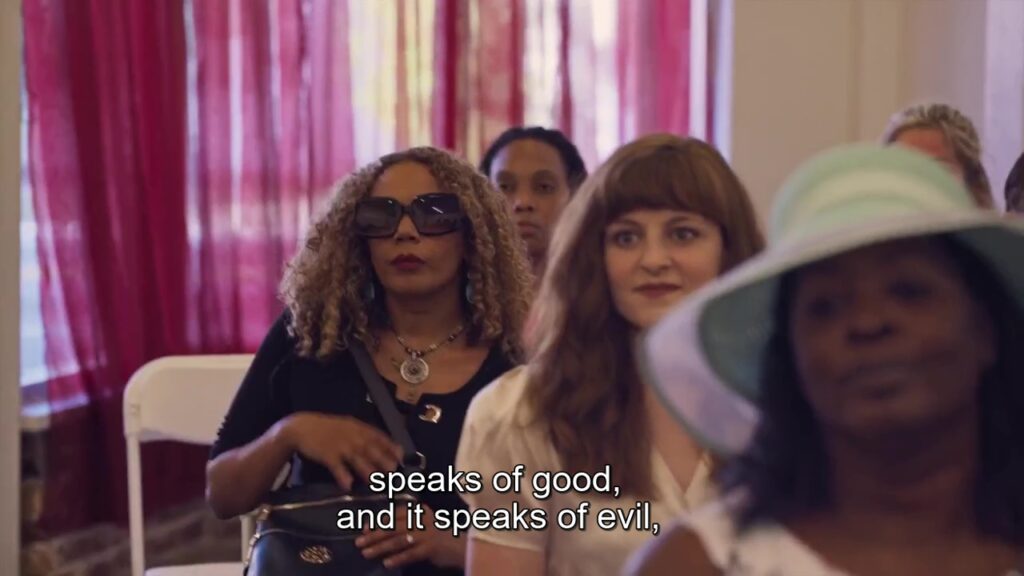 What I Dislike
As mentioned, all have a particular style and idea. The downside of this approach always remains to keep the viewer interested long enough to find their favorite. If you find several underwhelming choices, this becomes a chore. But I imagine that is rare as the variety makes the options refreshing.
Personally, "Brand of Evil" had an interesting premise, but the execution fell short. On paper, it might have sounded like my favorite, which makes the lackluster execution a bigger letdown.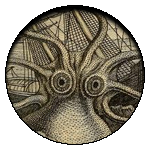 Final Thoughts
Horror Noire gives power and control to Black creators, providing a formula for a unique collection against others in the space. While the various subjects and approaches mean you aren't likely to love them all, there should be a short film for everyone.

(3.5 / 5)
Episode six of Netflix's Dahmer was not, honestly about our title character. Instead, it was about one of his victims, a man named Tony. We've actually seen Tony a few times during this series. We just didn't know it was him.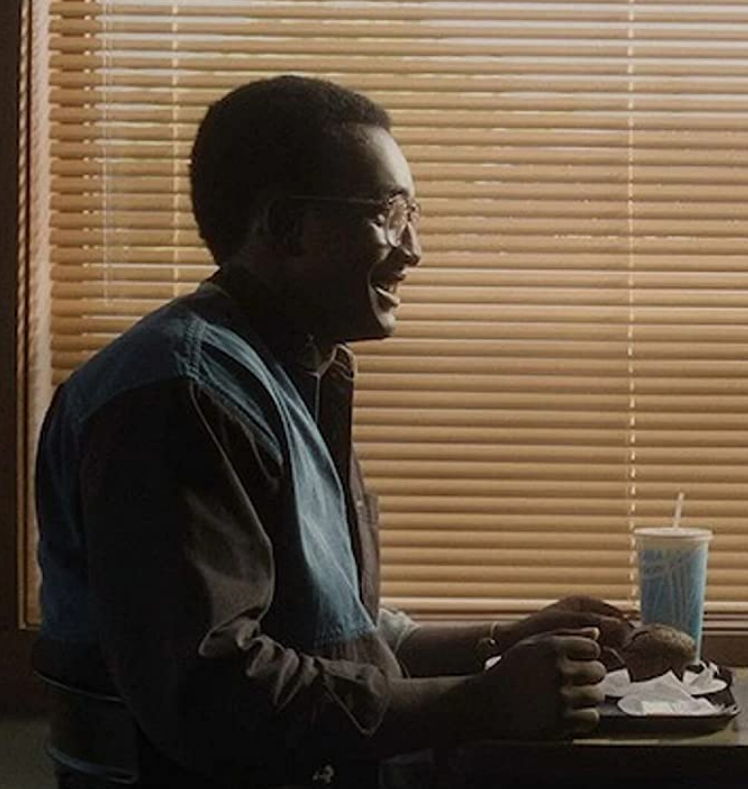 And, well, he wasn't exactly alive the first time we saw him.
Tony was born into a supportive, loving family. This is good because soon after he was born a viral infection took his hearing. He is black, deaf, and gay in the early 90's.
Tony has a dream of becoming a model. And he certainly has the looks for it. He is beautiful, body and soul. He has lots of opportunities for romance, but it's not what he's looking for. He wants a real relationship.
Eventually Tony moves to Madison, trying to pursue his dream. He gets a job and starts getting modeling work.
Then, he meets Jeff Dahmer at a bar.
At first, we can almost believe that it's going to be alright. Jeff seems happy. He's taking care of himself. He's not drinking as much. He even has his dad and stepmom over for dinner. It seems like his life is getting on track. Even better, he's treating Tony right.
Then, of course, things go bad.
One thing that has always bothered me as a true crime fan is that we know so much about the killers, but not as much about the victims. Not so much if we don't know who the killer is, of course. But the names that are part of our pop culture are those of the killers. Dahmer, Manson, Jones, Bundy, Holms. The names we don't know are Roberta Parks, Beth LaBiancas, Leno LaBiancas, and Tony Hughes. And clearly, we should know them.
If Tony Hughes was half the shining, positive person that the show Dahmer made him out to be, I'm so sad that he isn't with us anymore. We need so many more people like him. And many of Dahmer's victims were likely just like him. After all, he was attracted to them for a reason.
This was a significant episode, and I understand why it's the highest-rated episode of the series. I finished it with a heavy heart, saddened by the loss of a man who should still be with us today. 

(5 / 5)