I begin with an admission about The Shining. I never really cared for Stephen King's original novel. It is a fine book, sure. It is a good read. But it does not stick with me in the way that Kubrick's 1980 film-adaptation has haunted me my entire life. I never read Stephen King's Doctor Sleep either, simply because it was not a continuation of the story that Kubrick committed to film.
The Shining is one of those instances where the adaptation is better than the book. This is a rare breed indeed; off the top of my head, I can safely include The Godfather and Jurassic Park on such a list.
The heart of the matter here is that, had I read Doctor Sleep, I am almost certain that the movie is better than the book. I say this because it is a pitch-perfect follow-up to Kubrick's The Shining.
The Return of Danny Torrance
Doctor Sleep follows the crossing of paths between a survivor of the Overlook, Dan Torrance, a young, shining girl named Abra, and a collective of psychic vampires. Dan's senses dulled by years of drinking and locking away the ghosts of the Overlook in his mind have left him directionless until he finds salvation in his friend Billy, A.A., and helping the dying travel to the other side in peace. With Dan's shine off the radar, he thankfully misses out on catching the attention of Rose the Hat and The True Knot, a group of quasi-immortal psychic vampires, over the decades. This group hunts down people who shine and consumes their "steam," or a manifestation of their shine.
Danny, however, finds himself newly awakened with his shine when he befriends a young girl named Abra, who shines so bright that The True Knot seek to consume her. How does Danny fight those who seek to consume his and Abra's very gifts?
The film is directed by Mike Flanagan (of Netflix's The Haunting of Hill House). Flanagan is also is credited for the screenplay. Doctor Sleep stars Ewan McGregor as Dan Torrance, Rebecca Ferguson as Rose the Hat, and Kyliegh Curran as Abra Stone. The film also features Cliff Curtis, Zahn McClarnon, and Emily Alyn Lind.
What worked about Doctor Sleep?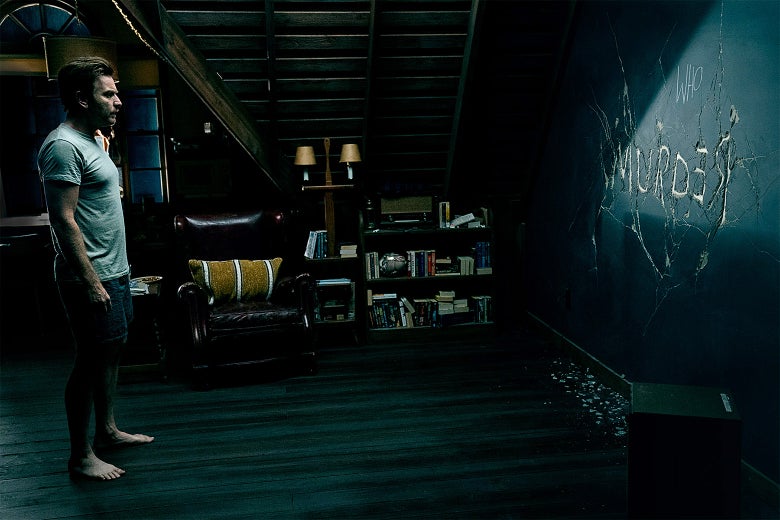 At heart, Doctor Sleep is very much about coping with trauma. Danny Torrance is haunted not only by his father's violence but by the Overlook and its many ghosts who still crave him and his shine over the decades. This leaves us with Danny as a shell of a man in many regards, sadly echoing his father's alcoholism and drifting from tragedy to tragedy. The Overlook left its mark, and much like how his role as Doctor Sleep helps the elderly deal with their deaths so too does the film Doctor Sleep help to provide closure and context for Dan.
Whereas The Shining is a very cold and impersonal film to depict the exploration of madness and isolation, Doctor Sleep runs warmer. The film is more crowded and concerned with the emotional wellbeing of the protagonists, and it serves as a companion piece to Kubrick's classic. The Shining is the trauma and Doctor Sleep is the coping mechanism. At heart, these are very different films with very different aims, and yet they work together and build off one another.
The family that occupied the Overlook those faithful months before its closure was already destroyed before Jack, Wendy, and Danny stepped inside. The Shining ends with the impression that Danny would not be okay. It was not that sort of film, that sentimentality was beyond Kubrick. Danny grew up to be Dan, traumatized and never able to find closure with his mother. Doctor Sleep fills us in on that legacy, but it also provides hope that you could never find in The Shining.
Keep in mind that the film is not just Danny's story, but also the story of Abra and Rose. All three narrative threads are strong. Just as Dick Halloran helped Danny to understand his shine, Dan, too, helps young Abra. "Ka is a wheel," a thematic thread throughout King's work of the last twenty years, plays out beautifully here. It also helps that Rose the Hat is a stunning villain; a dream-like figure with an undeniable charm and clear menace.
The film delivers exactly what you would want to see in a follow-up to The Shining. The nature of the Overlook's ghostly residents ensures a key conversation occurs that I will not spoil here. You already know what it is, deep down, though, and I can confirm that it delivers chills.
What Didn't work with Doctor Sleep?
While the film as a whole is excellent, there are elements that could have been better. Namely, at 2 hours and 31 minutes, the film suffers from bloat, which likely stems from the source material. Flanagan has to accomplish a lot of things within that run-time, and it is a testament to the film that the runtime does not feel overly long. The film isn't much longer than its predecessor, but it feels denser because of everything it needs to juggle.
A lot of that bloat most assuredly falls on the shoulders of King. The True Knot, while interesting, is a rather large group of antagonists. We only really know the names of five of them. The film could have easily excised a fair number of psychic vampires and still had the same effect and level of threat.
The same goes for catching up with Danny over the decades. His journey is fascinating, but it is also a long one. The film could have easily started with Danny at the hospice center, performing his Doctor Sleep duties. His backstory could be revealed in small moments here and there, but getting us up to speed with his selfless, yet hesitant existence takes a while.
These are all minor quibbles, however.
Final Impressions
It is a miracle that a successful sequel to The Shining can exist that manages to soothe the division that existed between Kubrick's adaptation and Stephen King's source material. The film really is a wonder. Something with this much baggage should not work as well as it does.

(5 / 5)
How did you enjoy Doctor Sleep? Why not let us know in the comments? Meanwhile, stick around here at Haunted MTL. You never know what other Doctor Sleep content might show up…