The third episode of the Stand was, in a word, forgettable. It was hard to remember events and the whole episode came and went like a blur. There were some shining moments, including the introductions of Glen Bateman (Greg Kinnear) and the dynamic duo Nick Andros and Tom Cullen (Henry Zaga and Brad William Henke, respectively). Then there's Nadine's backstory, in which we see her as a youth playing with an off-brand Ouija board thus summoning Randall Flagg. Sounds interesting, right? It certainly would have been if the adult version of her wasn't so frustratingly boring.
"She may be the hottest woman on Earth. I mean, left."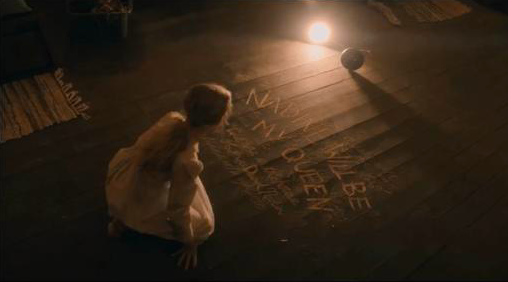 Nadine is an object Randall grooms and sexualizes to gain power. On paper, her personality is dark and tragic and mysterious. Randall haunts her in her dreams, a secret she must keep while she stays with Mother Abigail's crew in Boulder, Colorado. The problem is that Amber Heard's portrayal of Nadine is dry. Every time she talks, it feels like she briefly looked at the script right before the cameras started rolling. Rather than appearing stoic and scared and guilty, she just seems bored as hell.
Fortunately, this hour of screen time is solely hers. Enter Glen Bateman, the hippy scholar who traveled with Stu to Colorado after they first meeting each other in Woodsville, New Hampshire. I love this updated version of Glen. He is a kind, mild-tempered, "permahigh" character with a realistically cynical approach to life, and Greg Kinnear's portrayal of him brings even more comfort and humor.
Nick and Tom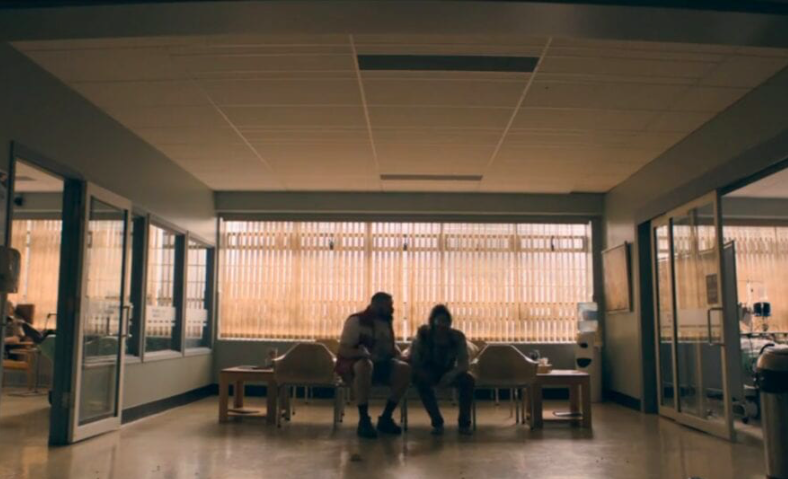 Nick Andros is deaf and non-speaking, and Tom is developmentally disabled. They are a team that protects and loves each other with all their heart. Prior to this show's release, the creators faced some backlash for hiring Henry Zaga, a hearing actor, to play a Deaf character. Director Josh Boone hired Zaga because in the book, Nick can hear and speak in his dreams. This interview details the issue and highlight's Zaga's approach to the character, including extensive research, speaking to members of the Deaf community and learning ASL. I do agree that Deaf actors should be hired to play Deaf characters. But since that is not the case for the Stand, I must acknowledge that Zaga does a wonderful job portraying Nick, who remains easily one of the most likable characters in the series.
The Verdict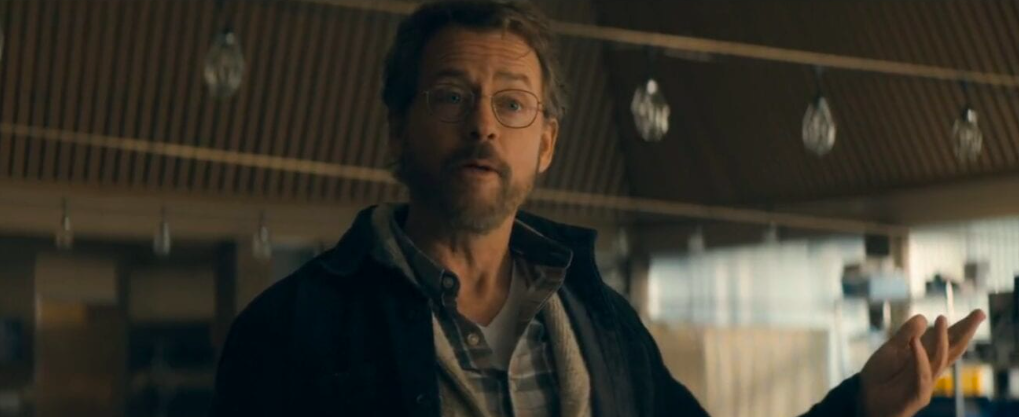 You might have noticed that I didn't talk much about the plot in this episode. That's because there really wasn't much to talk about. We met the aforementioned characters and Nick, Glen, Frannie, Larry and Stu debate on whether the people of Boulder should vote them to be in charge of Boulder. That's it.
Oh, and a man with Stigmata drives up to Boulder from Vegas and violently dies in the hospital, but we'll get more into that in next episode.
Until then, make sure to check out what we're reading here at Haunted MTL.

(3 / 5)