Willy's Wonderland is a horror comedy directed by Kevin Lewis in 2021. Distributed by Screen Media Films, this movie leans on both Nicolas Cage's particular brand of acting and a Five Nights at Freddy's-esque horror. However, it's a direct adaptation—but not a continuation—of a short film called "Wally's Wonderland."
A drifter (Nicolas Cage) must pay off his debt after his beloved car breaks down. This takes him to an abandoned animatronics funhouse that has a dark history behind it. A group of teenagers seek to burn the funhouse to the ground and save their town.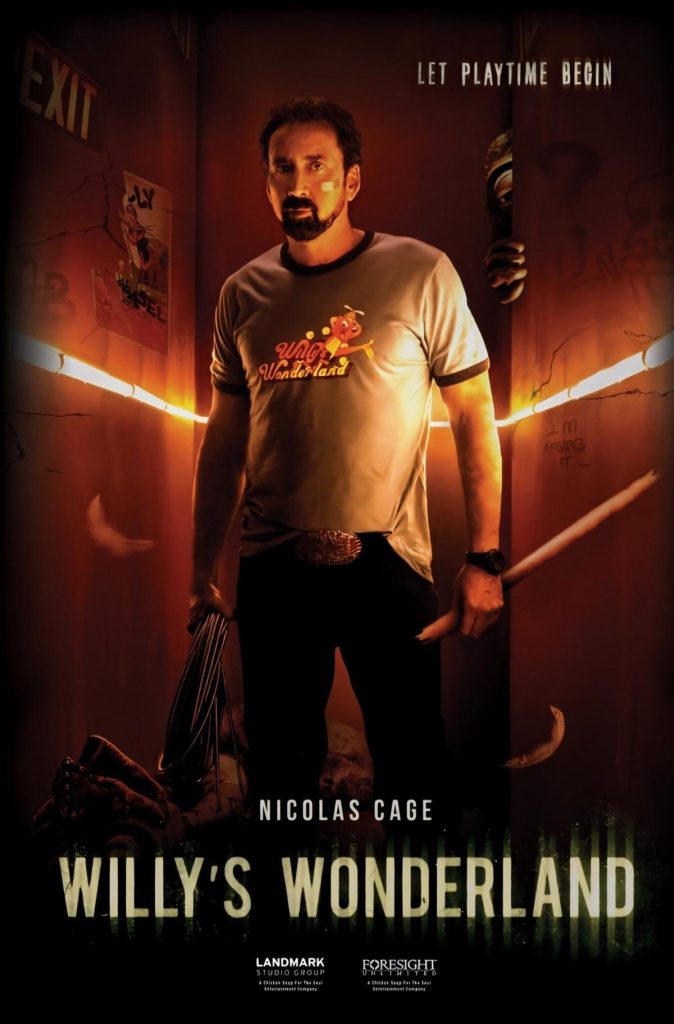 What I Like, or Willy's Wonders
Willy's Wonderland is one of those movies that is best viewed without the trailer as the trailer spoils some of the fun. As someone who saw the trailer first, it's hard to gauge how surreal the premise might have been if I gave the trailer a skip.
There is no doubt this movie intentionally sets a B-Horror film vibe, so expect the campy acting and over-the-top violence as a staple of the film. Perhaps it needs to be said as one comes to this film for Nicolas Cage, not Emily Tosta (Party of Five).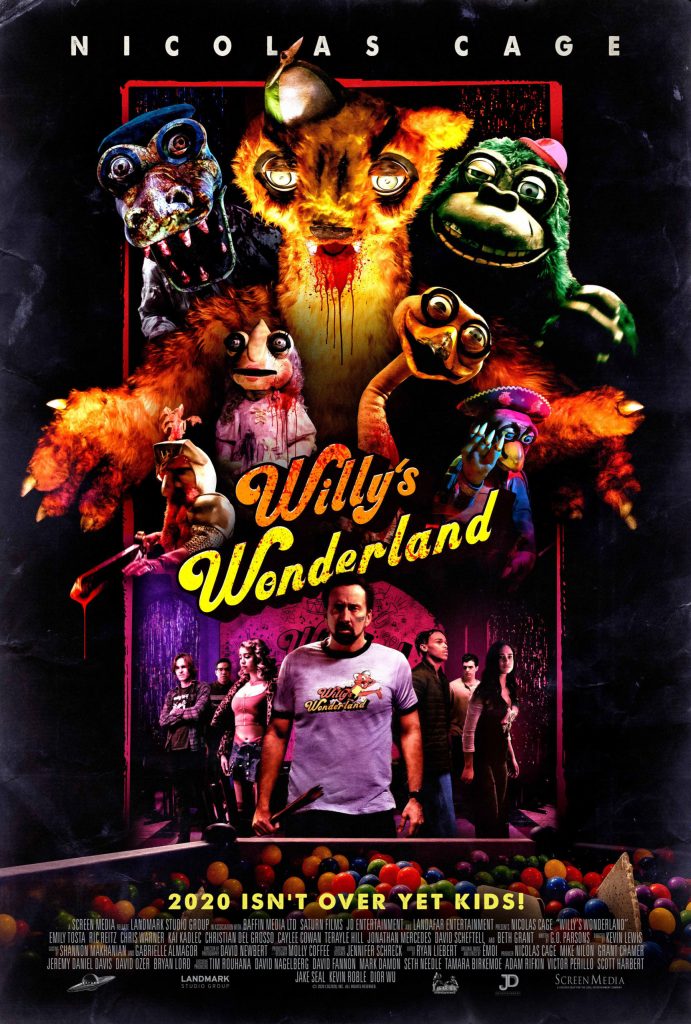 What I Dislike, or Willy's Blunders
Nicolas Cage is at his most when he's the campy maniac, where here he is the stoic drifter. It works well in context, but Willy's Wonderland is not Cage at his Cagy-ist. For fans looking for that performance, you might be disappointed.
For animatronic horror, most explore the surreal undefeatability of these animatronics killing the heroes. There is a drop of that here, but the premise is not the same. Despite this, I wouldn't call Willy's Wonderland a reinvention of the genre. It still follows the basic animatronic pattern with one exception.
Everything else is intentionally campy. This last point isn't a negative but tailoring of expectations. If it wasn't clear enough, you come into this movie to enjoy the spectacle.
Final Thoughts
You have to want Willy's Wonderland. This means Nicolas Cage in an animatronic horror film seems interesting to you. If you would prefer one or the other, there are options. The Banana Splits Movie acts as a staple in animatronic horror, where Mandy is Cagy-er. For those wanting this combination, it will live up to your expectations.


(3 / 5)
Thanks for reading! If you buy anything from the links below, we do get some money back.