Welcome back to Graphic Content, Haunted MTL's dive into horror comics. We cycle back to John Constantine, Hellblazer and Killadephia this week. We also say goodby to Constantine as this is the final issue in a run cut tragically short.
So, does John Constantine, Hellblazer go out, leaving us wanting more? Let's find out.
John Constantine, Hellblazer #12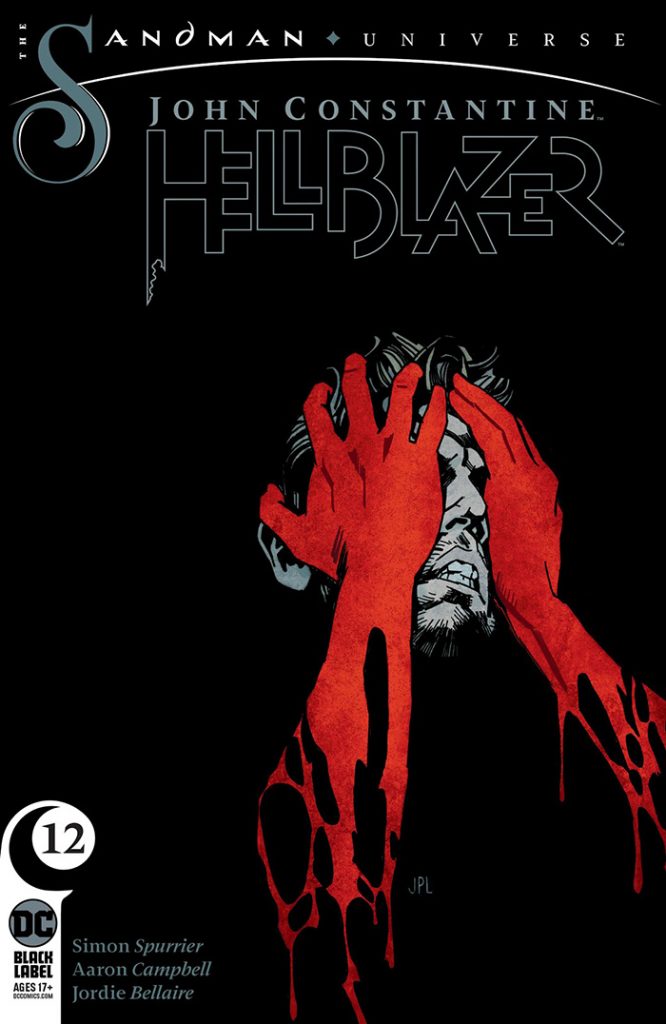 The good news about the final issue of this run, "The Sceptered Isle, Conclusion," is that there is a great deal of work in making everything feel like an ending. However, it feels less like a natural culmination and more a quick trajectory shift after the notice of cancellation. Despite this, the issue is solid and fairly satisfying as a conclusion. We follow the previous issue with Constantine observing a rescue operation launched by Tommy Willowtree and Nat to save the giant. He is observing a safe distance with the scryer K-Mag and young Noah. As John is pushed into acting, the grand scheme of Older John is revealed. Everything has been done to feed the Older John, and our relatively younger John must make a sacrifice, and in the process, the floodgates open with consequences and revelations.
What I appreciate most about this issue is that it did work to codify the main takeaway of magic in the world of Hellblazer. Ultimately magic isn't worth the cost, and anything gained from it results in John's words, "a shower of shit." The whole run has been instance after instance of magic and the horrible, terrible downsides of it all. From angels to mermaids to unicorns, every bit of magic has been bloody, awful, and traumatic – and not even real. The run has been about tulpas – creating things through sheer belief and its terrible price to manifest them. The things you want, you will into existence, end up taking something from you. Simon Spurrier's approach to magic is great. It's dirty, nasty tricks, and it's perfect for Hellblazer. My hope is this isn't the last we'll see of him writing John Constantine's miserable little world. The ending sets up some interesting wrinkles for the petty dabbler – things fans would love to see.
Aaron Campbell's art over the bulk of the run has been great, and there are moments in this issue that are breathtaking. Something is enchanting about Campbell's visual approach to the magical and how at times, panels seem to coalesce into existence on the page. I also found the coloring on this issue particularly effective, especially in the interplay of dominant colors from page to page by Jordie Bellaire. I would most definitely love to own a few of this run's original pages.
Bottom Line
Sadly, John Constantine, Hellblazer, is over, but the run stuck the landing. I think the history of John Constantine will look kindly at the world that Simon Spurrier and Aaron Campbell crafted. It really worked to pull John Constantine from the big-budget world of capes and tights and situate him back into the world he works best – a realm of shitty, toxic magic among shitty, toxic people – where John may be the most shitty and toxic example of both.

(5 / 5)
John Constantine: Hellblazer #12, written by Simon Spurrier and illustrated by Aaron Campbell, is available from DC Comics and your local comic shop.
Killadelphia #12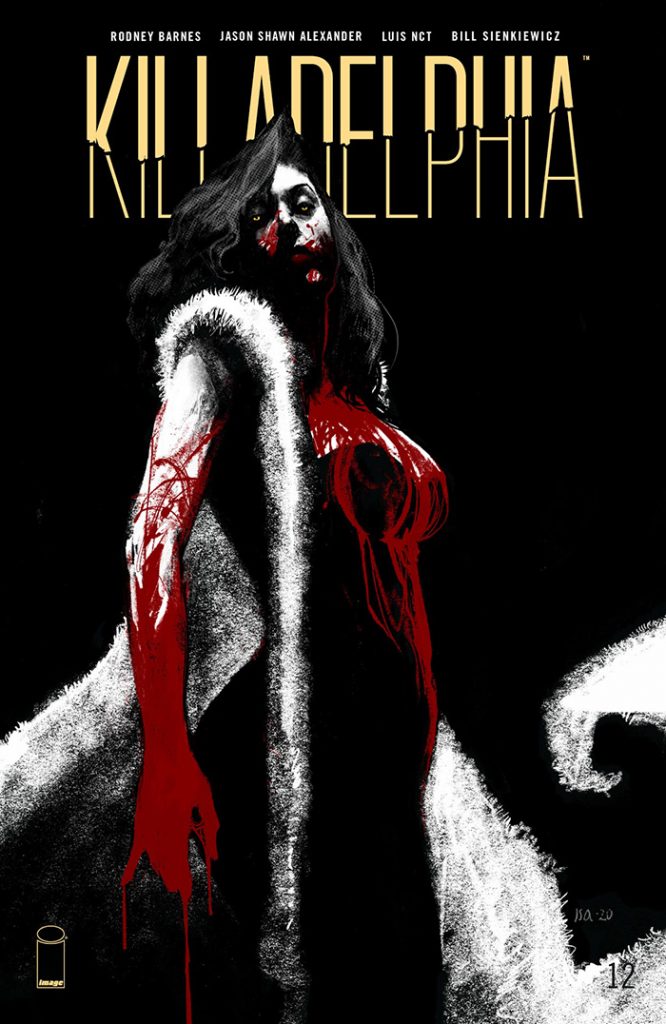 We return to the vampire-filled streets of Philly this week with the twelfth issue of Killadelphia, titled "Burn Baby Burn, Part VI, Endgame." Despite the unwieldiness of the titles of issues, the book has continued to prove deft in storytelling and worldbuilding. We see the continued chaos of the vampiric uprising as it spills out of the city proper while also catching up with Tevin, a figure who has receded into the background for a while but who seems like his purpose has yet to really play out. We get a sense of holding for our three general leads, but we see some major movement elsewhere, including our first depiction of Hell.
Rodney Barnes continues to write funny, snappy dialogue that belies a background in television. Characters have their distinct voices and as a whole most of the smaller characters, down to some of the vampires, prove unique. I am also pleased to see that some of my growing concerns with pacing from the previous few issues seem to have been lifted with this issue. I can see that the flashbacks slowed things down for me quite a bit. They ultimately seem important, but I think their placement was very much a second-act drag on the overall story. We're seemingly in the final act, now, though, especially given the double shocker ending.
Jason Shawn Alexander wonderfully illustrates the chaos of the vampires across the city and suburbs. One sight gag is particularly mean-spirited, brutal and made me laugh for quite a while upon seeing it. There is inherent ridiculousness to the concept of the vampire uprising, and Alexander does a good job of giving it enough weight without losing sight of how fantastic this all really is. The art feels a little looser with this issue, but I don't think that is bad. Likenesses have remained consistent, so there is no worry about being unclear who is who. I think the looser look helps sell the frenzy of this all.
Bottom Line
Killadelphia is still the best horror comic out there right now, and it seems like we're going to see that streak continue. Overall, this is a good issue that puts many things in motion for what seems to be the final stretch of the story. Definitely read this comic if you have not.

(5 / 5)
Killadelphia #12, written by Rodney Barnes and illustrated by Jason Shawn Alexander, is available from Image Comics and your local comic shop.
---
See you soon with another pair of reviews. I will really miss covering John Constantine, Hellblazer, but I am pleased it stuck the landing, no matter how forced the jump ended up. As for what series I'll pair with Killadelphia… we shall see.
As always, let me know what you think about the comics, the review, or suggest comics for me to cover.