If you ever spent the day googling "true crime books" and making a list of the best recommendations, then there's a chance that you've run into this book before. The Devil in the White City: Murder, Magic, and Madness at the Fair that Changed America Forever by Erik Larson is a historical non-fiction book that details the life and crimes of Herman Webster Mudgett, also known as H.H. Holmes. Nicknamed the American Ripper, Holmes is believed to have taken over 200 lives during his lifetime, many of whom have never been recovered. Their bodies were turned to ash or sold to medical universities for study.
The man and his infamous Murder Castle live on in our history's frightful memory as if he had been the Devil reborn.
"I was born with the Devil in me. I could not help the fact that I was a murderer, no more than the poet can help the inspiration to sing. I was born with the Evil One standing as my sponsor beside the bed where I was ushered into the world, and he has been with me since."

Holmes in his memoir Holmes' Own Story
One of the few convicted murderers to have ever written a memoir, Holmes' statement declaring himself no different than a demon has given him quite an ominous presence in American history. For some, just looking at his photo brings to mind the words "Devil" and "monster". There's something sinister about someone sitting in a jail cell, whose face has yet to show even an ounce of fear for their impending hanging, claim that they have the Devil in them. It didn't help that nearly everyone who met the man was instantly charmed into submission.
Before going any further, let's stop to clear something up. If you're thinking that the Devil in the White City is all about Holmes, you would be wrong. This is not a detailed 390-paged account of H.H. Holmes's life, crimes, and arrest. The Devil in the White City isn't a true-crime book but is actually about the World's Fair Columbian Exposition of 1893. The fact that Holmes makes an appearance is because he happened to be apart of it. It is 80% fair and 20% Holmes.
A dark shadow that lives behind the scenes
Larson chops the book into two narratives. One for the fair and one for Holmes. He conjoins them so that they rise, thrive, and fall at the exact same pace. A structure that elevates the notorious serial killer to an almost ghost-like presence. He lives and breathes in the shadows. Living just outside the marvelous spectacle that was the World's Fair but close enough to feed on it.
While the shadowy background is filled with Holmes, the other narrative follows a man named Daniel Burnham. For those not familiar with the name, Burnham is the Chicago architect credited with building what is referred to as the White City. The 1893 Columbian Exposition in Chicago was the first Columbus Day celebration (if only they could see the way people hate on this holiday day- oh boy, would they be mad) that lasted six months. To properly celebrate this, an entire city was built for the occasion. The White City, named because all the buildings were painted white.
Burnham and others, including Frederick Law Olmsted, John Root, and Sol Bloom were the ones who made the fair a reality. Their struggles and architectural process are what make up most of the book.
Hiding in plain sight, spotlight for the fair
Anyone who reads this will learn EVERYTHING about that fair. Every single flaw, union riot, arguments between firms, budget cuts, etc. EVERYTHING! There will come a point where you'll forget Holmes is even there, and this, I believe, is the point. The further you go, the less you'll see Holmes, no different than how the city of Chicago did not see him.
One thing is for certain, Erik Larson gives a brilliant description of 1890s Chicago. He is so detailed and specific in the way that he pulls the city from history that it feels like you're right there. You can see the people, hear them, smell their unwashed bodies as they march in the streets, and aggressively cheer in front of the Chicago Tribune when it's announced that Chicago will serve as host to the fair.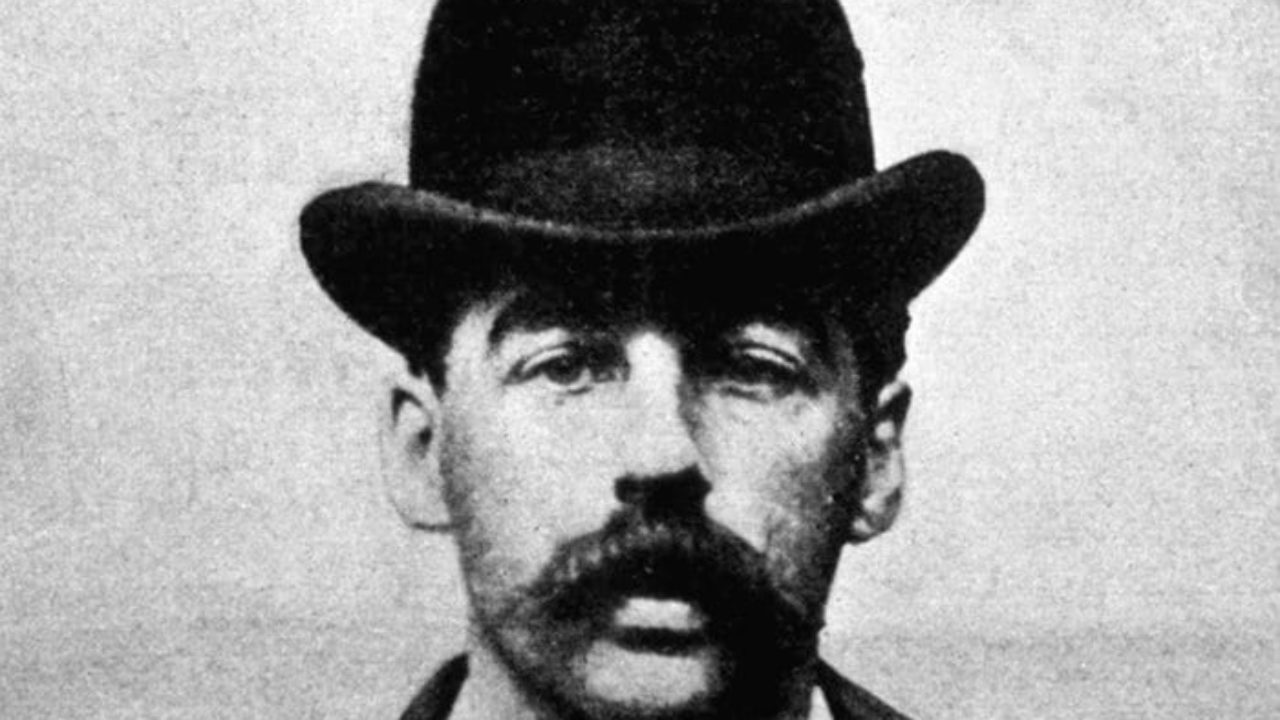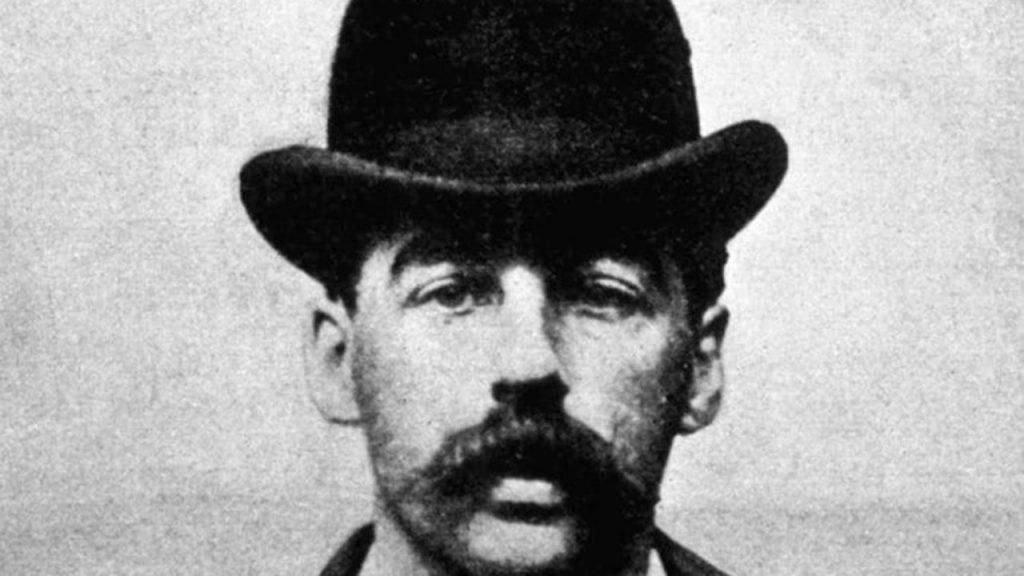 How it deals with Holmes
Anyone familiar with H.H. Holmes knows what he did and how he did it. True crime enthusiasts know all about the Murder Castle and its many secret rooms. Any mention of Holmes guarantees a discussion about that freaking hotel and the elaborate crimes he committed inside. After a while, these same details start to repeat themselves, but this is where Erik Larson stands strong.
Larson ignores most of what happened inside the walls of the Castle. He describes how it's built and briefly mentions what it looked like inside, how it smelled, and such, but rarely does he dive into the gory details. It's a brilliant change of pace. He puts more focus on the victims. Those who disappear inside our obsession with murderers.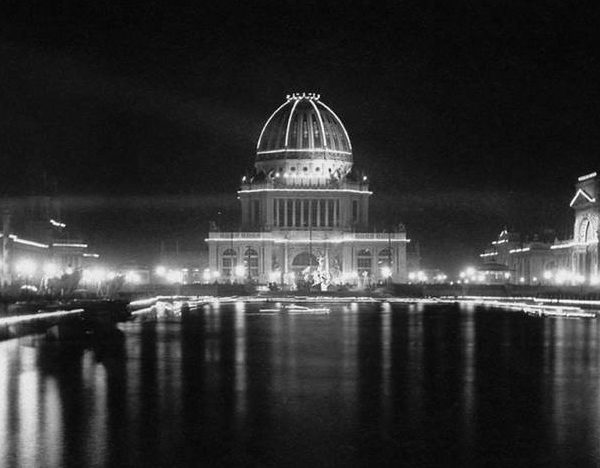 We get to know women such as Alice and Nellie Pitezel, Julia Smythe, Emeline Cigrande, and Minnie and Annie Williams; just some of the innocent victims who were so easily fooled. A study of Holmes is forgotten, and the study of those around him is put in its place. It creates a much more harrowing effect because we see what they saw and felt hours before they realized the horrible truth.
Verdict
Even though I couldn't care less about the World's Fair, I really liked this book. The moments featuring Holmes are incredible and the moments lacking his presence are just as good. This is a true testament to Larson's skills as an author because the subject of architecture and generic Chicago "fun fact" history is mind-numbingly boring to me. Yet, the novel narrative technique Larson adopts in order to write The Devil in the White City makes every detail enthralling to read.

(5 / 5)