Patricia Wants to Cuddle by Samantha Allen is a queer summer thriller for the ages. Released by the New York publishing company Zando in June 2022, Allens novel debut is a goofy, sympathetic tale of womanhood and body autonomy. It is guaranteed to make your jaw drop and keep you on your toes until the very last page.
The Final Four: A Synopsis
Our story begins with four contestants on a Bachelor-esqe show called The Catch. Women with varied intentions are competing for the proposal of of sleazy tech tycoon Jeremy. They are filming the latest episode on Otters Island, a once famous tourist attraction in the Pacific Northwest that now rarely receives visitors. The women competing for Jeremy's hand in marriage are Amanda, Renee, Vanessa and Lilah-Mae, and they couldn't be more different from each other or the island's residents.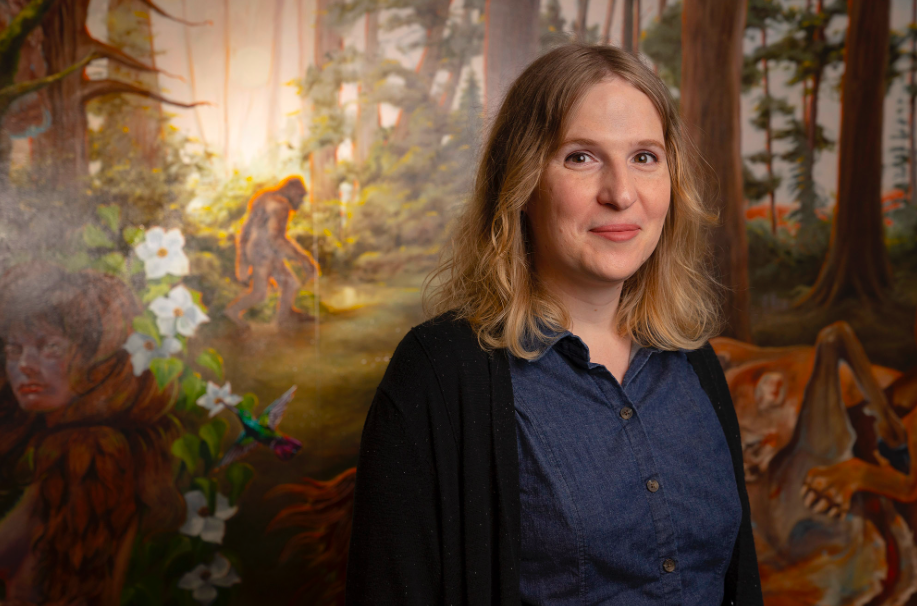 The Catch producers have found a nice bed and breakfast owned by a long-time local named Maggie Davies, but right away things go awry. A hairy giant local named Patricia lurks around the island, taunting the cast and crew. When one of the contestants disappears, shit hits the fan and it is every person for themselves. All is fair in love and bloodshed on The Catch.
It's Patricia's World, We're All Just Living In It: An Overview
Allen's voice shines in this novel. She uses various forms of narration; each chapter is from a different woman's point of view, and there are various side dialogues to fill in the plot from an online chat forum dedicated to The Catch, a blog by a woman whose sister went missing at Otter's Island, and a series of love letters by a singular author. Her vivid imagery transport you to the Pacific Northwest, and it feels like you are on this chaotic adventure on The Catch. Queer representation is also pivotal in the novel, as most of the characters are lesbian or bisexual, and Allen approaches this topic refreshingly. Additionally, her combination of reality TV show and slasher movie tropes is so successful in that it is simultaneously hilarious, cringeworthy and gruesome. It is like an eloquent depiction of a train wreck you can't look away from.
The Verdict
Patricia Wants to Cuddle is a unique and beautifully written queer horror novel that provides a new take on the story of Sasquatch. The characters are very flawed yet lovable, perhaps because they are all well aware of their flaws (well, most of them are, at least). This book was hilarious and delightful as well as creepy and sophisticated; a truly essential read this summer.

(5 / 5)
You know you wanna read Patricia Wants to Cuddle, so grab a copy for yourself and your friends down below!
And don't forget to check out what else we're reading here at Haunted MTL.