Boy, oh boy, do I love 'Sam and Mattie Make a Zombie Movie'. You can see my written review HERE and my podcast review (spoiler-free) HERE.
So, of course, I needed to reach out to the Sam and Mattie team and beg gently request an interview from Directors Jesse Suchmann and Bobby Carnevale, and also from the stars, Sam Suchmann and Mattie Zufelt. You can go read the first interview here: https://hauntedmtl.com/interviews/interview-with-directors-of-sam-mattie-make-a-zombie-movie-part-one/
Thank the stars, my requests were heard and what I have for you folks is the second part of a two-part interview extravaganza! Strap in and enjoy the ride! #RockOnGoWild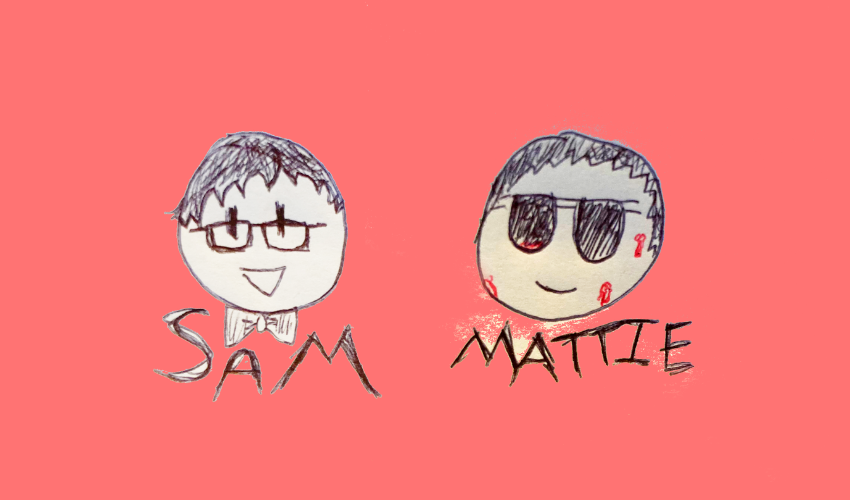 HauntedMTL: Sam and Mattie, you guys are the ultimate best friends! It's amazing that you've been friends for so long and had such an amazing project to work on together. What is your secret to having such a great friendship, especially while you were working on this film?
Sam: Amazing question! The secret to a best friendship is when you have issues or problems with a friend, you have to say it to their face like a real person, not behind their back. Honesty is the secret to friendship, in my opinion. Same goes with family too.
Mattie: Sam is like my identical twin brother. It's important to get naked in a hot tub sometimes.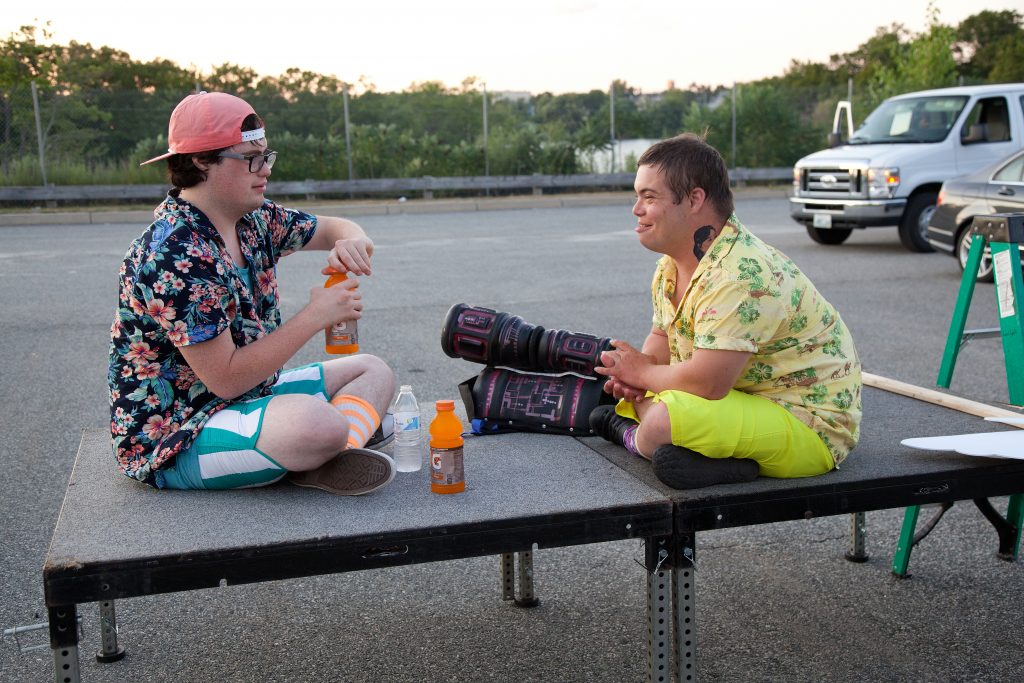 HauntedMTL: I know music is very important to both Sam and Mattie (with Sam's singing/songwriting and Mattie's DJ-ing?. How did music play a part in creating Sam and Mattie Make a Zombie Movie (and also in Spring Break Massacre)?
Mattie: I wanted my character to be a DJ, because I want to go to Florida to DJ some day at Ultra for thousands of college students.I like to DJ at home, and download music at the library: Skrillex, Diplo, etc. Also, let G Buck know I want to work with him again for the sequel.
Sam: Music helps me get on my feet and off my lazy butt. Instead of wishing for a dream, it makes me dance for it, and to fight for it too.
HauntedMTL: What were some of your favorite scenes in Sam and Mattie Make a Zombie Movie?
Sam: My favorite scene in SBZM is the final fight with the devil, so in the documentary I liked seeing the fight choreography with Tierre Turner and Rui!
MATTIE: I like when Jesse peed his pants in the zombie suit.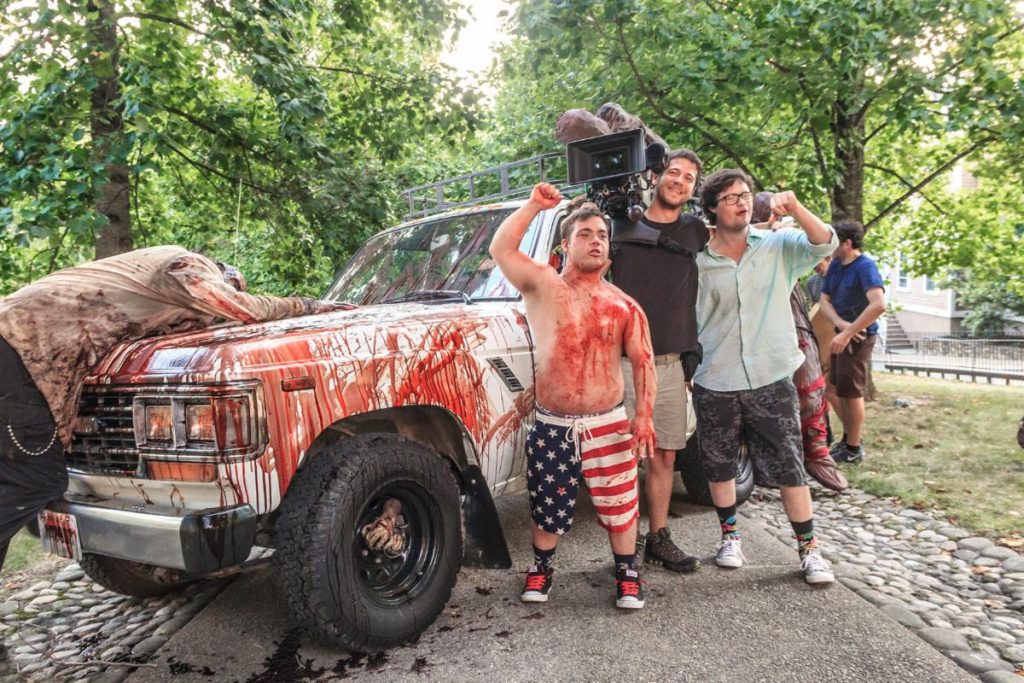 HauntedMTL: For any aspiring indie-horror film-makers, what advice would you give?
Mattie: It doesn't matter if you're different or how you were born, you can make a movie like everybody else. Don't let them put you in a box.
Sam: Keep blowing up the independent film scene, and make your dream happen. Do it with the friends and family you love. Make it what YOU want to say. And people with disabilities: you should speak for yourself, don't let others speak for you. Don't let ableism get in the way.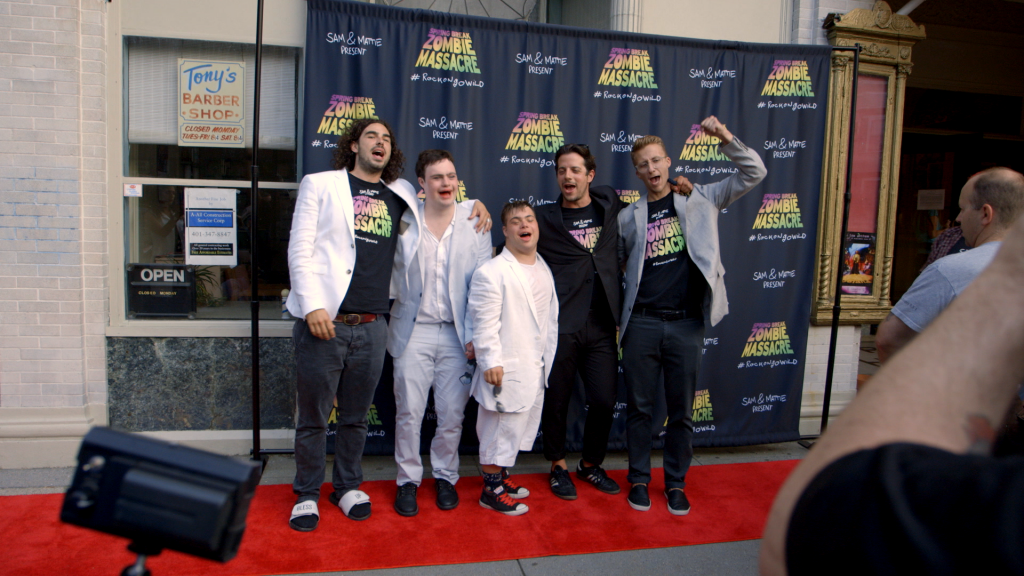 HauntedMTL: In your opinion, which would be scarier – a vampire burrito or a zombie burrito?
Sam: Vampire burrito.
Mattie: Definitely a vampire burrito
Sam: It would suck the fun out of eating food!
HauntedMTL: Everyone is geared up for the sequel of Spring Break Zombie Massacre and we have one question….is the sequel going to be rated R?
Mattie: Nope, NC-17.
Sam: We'll try to make it R.
Mattie: We'll discuss this later.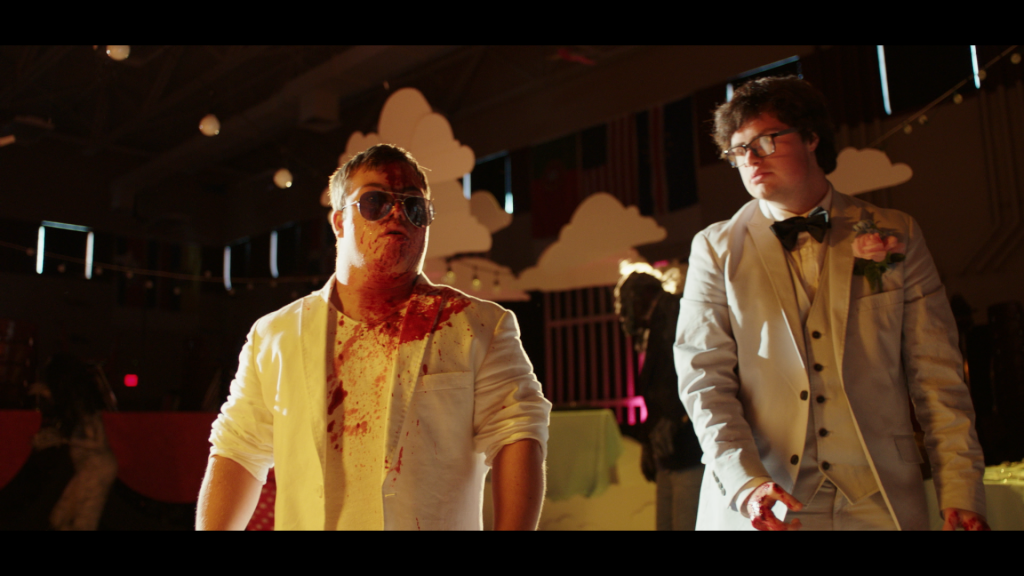 HauntedMTL: Where can fans find Spring Break Zombie Massacre and Sam and Mattie Make a Zombie Movie?
Sam: samandmattie.com!
HauntedMTL: Thank you very much for your time and for your terrific movie! Be sure to check them out on Twitter and Instagram @samandmattie!