Boy, oh boy, do I love 'Sam and Mattie Make a Zombie Movie'. You can see my written review HERE and my podcast review (spoiler-free) HERE.
So, of course, I needed to reach out to the Sam and Mattie team and beg gently request an interview from Directors Jesse Suchmann and Bobby Carnevale, and also from the stars, Sam Suchmann and Mattie Zufelt.
Thank the stars, my requests were heard and what I have for you folks is a two-part interview extravaganza! Strap in and enjoy the ride! #RockOnGoWild
HauntedMTL: Amazing movie, Jesse and Robert! It made me laugh; it made me cry (literally, I ran the gamut of emotions watching it). So, first off, what inspired the documentary and how did that conversation start?
Bobby: Aww. Thank you so much. There's definitely a few times that still make me choke up a bit even though I've seen it hundreds of times. Especially when Sam breaks at the end. Ugh. Then Mattie at "College". Gets me every time.
Jesse and I were working away in New York City and one day we decided to have lunch. He brought up the idea of shooting a Kickstarter trailer for Sam and Mattie's zombie movie. He showed me some pictures of the Sam's storyboards and they were already pretty BIG ideas. Jetpack Scenes, Boat scenes, hundreds of extras, my filmmaker mind just went to "woah, this is gonna take a lot".
But when we were back in Providence I brought some equipment and spent a few days with Sam & Mattie. I was pretty sure at this point that this wasn't going to be just an ordinary project. The energy that Sam & Mattie have is completely infectious and by the end of our trip, I was very sure that this zombie movie would become a reality but even more positive that the story of Sam & Mattie's friendship needed to be told.
Jesse: It's impossible to pick an official start date for this adventure, because Sam had been talking about it for longer than I can really remember. What I do know is that the two most pivotal days in this project were the day that Sam showed me the storyboards, and the day Bobby showed up with a camera and dove in headfirst.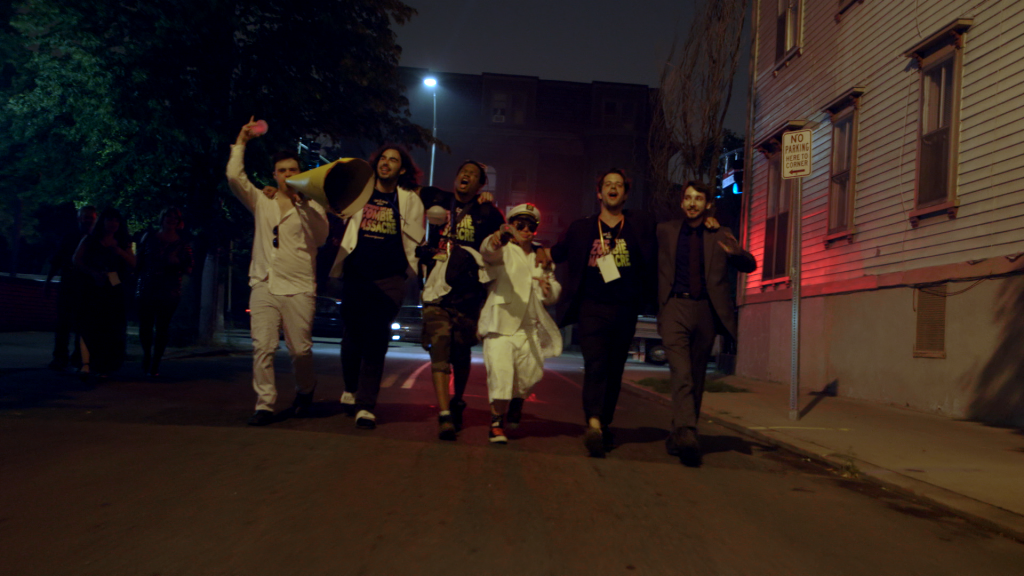 HauntedMTL: The movie is set up as both the documentary behind the making of Spring Break Zombie Massacre and the actual movie. Why did you choose this format and were you ever considering other ideas?
Bobby: The thing is that we never really knew what the documentary story would be. We knew that Spring Break Zombie Massacre was based on a Sam & Mattie's life, so connecting their movie to real life was something we planned for. But we truly thought that we would finish their movie, the curtains would open and that would be it. But just like everything with this project, more and more magic started to happen, so we just kept on rolling, following Sam & Mattie's lead. Tim Forster, Jesse, and I would meet weekly to work on edits but it wasn't until much later and soul searching that we came to the realization of what this whole ongoing Sam & Mattie journey was all about.
Jesse: Honestly, the final arc of the documentary didn't become clear to us until we'd spent a year in limbo, talking with each other about where we had gone wrong. It was the loneliness of being apart for so long that made Sam's master plan suddenly so clear to us.
HauntedMTL: What were some of the biggest challenges you faced while creating or filming Sam and Mattie Make a Zombie Movie?
Bobby: I would say post-production/distribution has been the biggest challenge. I'm so used to the production end of things and problem solving things on set. I can wrap my head around those roadblocks and with the right people coming up with fixes. The fixes don't come so easy when all you want to do is get your finished story in front of people. But luckily we had a great team helping us along the way.
Jesse: It was a struggle for me to accept that I had to become part of the narrative. We tried so hard to keep ourselves off camera, because we were all in this to support Sam & Mattie and their adventure, not ours! But ultimately it became clear that the reason this adventure was so magical was because Sam & Mattie prioritized hanging out together above all, and it felt dishonest to make the documentary about anything else.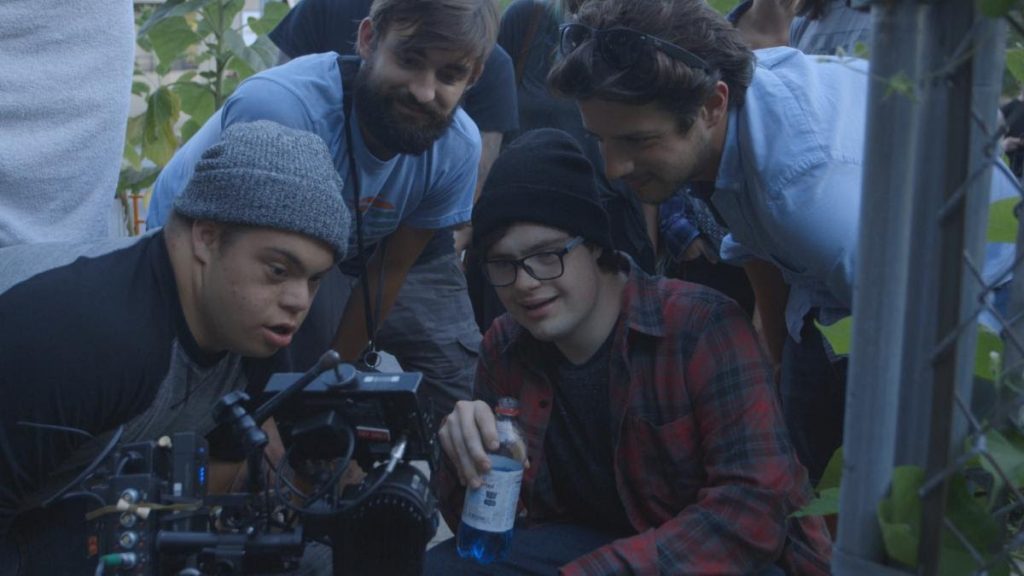 HauntedMTL: Did anything surprise or delight you while working on the film?
Bobby: Through every step of making this movie there was some sort of surprise in one way or another. The best would be when someone from our past would come out of the woodwork and be willing to drop everything to help Sam & Mattie get their story made. Watching their energy infect an sold out theater as everyone screams "Get Sam & Mattie" will forever be ingrained in my brain.
Jesse: Sam & Mattie rose to every challenge, and then some. I loved watching them kick ass in the writers room, on set, and even on Conan's couch. There's nothing they can't do, and they proved it every day.
HauntedMTL: What are some goals or hopes with Sam and Mattie Make a Zombie Movie now that it's released?
Bobby: We would really love to see the movie get picked up by a larger streaming service that is excited about the movie and wants what is best for Sam & Mattie. We've found too many companies don't really care about the movie as much as profits so we would really love to find international distribution with someone who sees how much this project means to the whole Rock on Go Wild Team.
Jesse: I am so proud of this movie, but Sam & Mattie are already focused on the sequel, so naturally I am too. They are working on an action packed feature script as we speak! They've already proven they have what it takes, so the question is: will Hollywood be brave enough to back them?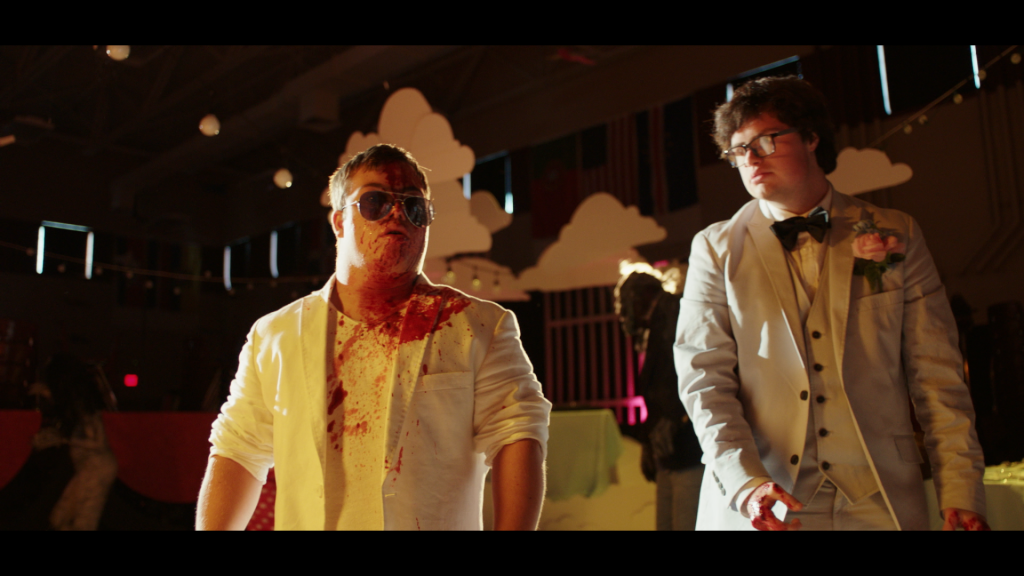 HauntedMTL: In your opinion, which is scarier – a zombie skateboard or a demon skateboard?
Bobby: Demon hands down. After being up close and personal with both. I think I could handle a zombie. But demons are unpredictable and frankly super scary.
Jesse: I feel like a zombie skateboard might be sticky, and prone to falling apart in motion. So I'd go demon, because I don't want to fall.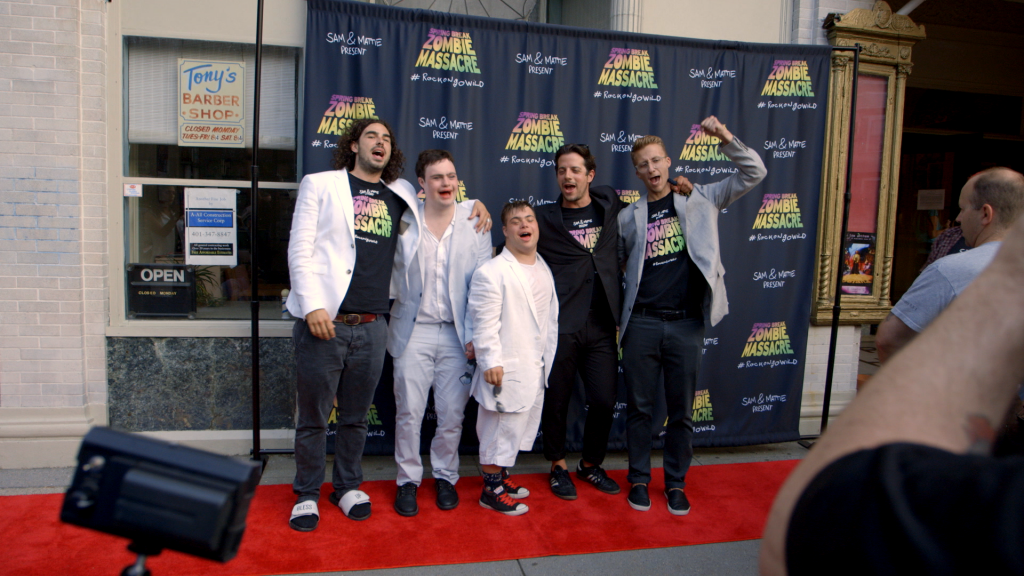 HauntedMTL: What future projects are you both working on and where can people stay tuned?
Bobby: Well Sam, Mattie, Jesse, Tim and myself have started a non-profit called Rock on Go Wild Inc. Our goal is to support ideas from brilliant neurodiverse minds all over the world!
Jesse: We're already hard at work on Sam & Mattie's sequel! Get in touch with us if you want to pitch in: Samandmattie.com!
Thank you so much for your time, Jesse and Robert! I look forward to talking about your film on HauntedMTL.com and on the podcast 'Streamin' Demons'.
Thank you so much! Great questions! We can't wait to check out Streamin' Demons.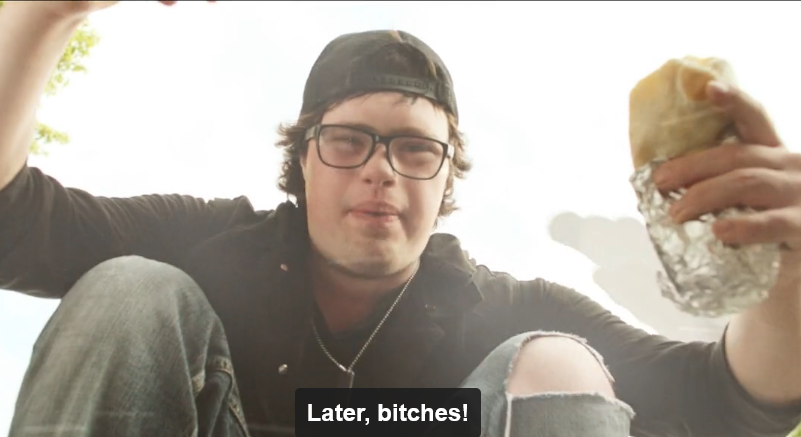 Stay tuned for the thrilling conclusion – interviews with Sam and Mattie!