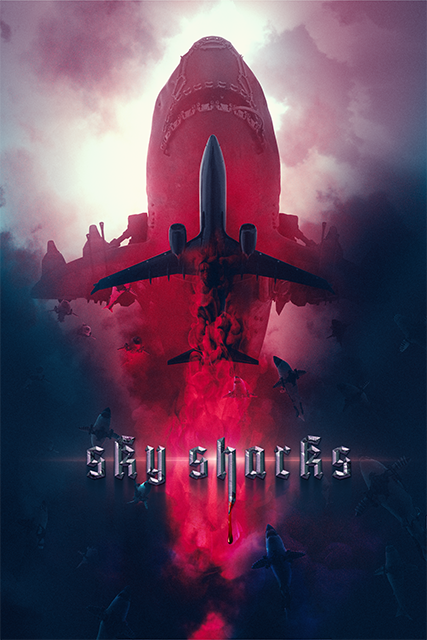 When I first saw the trailer for SKY SHARKS, I was hyped. I am a huge fan of sharks, regardless, and to have them soar into unknown territories with the help of undead Nazi science, well, that's just icing on the cake.
I was able to chat with co-creator and film-maker, Marc Fehse, about his vision, past projects, and what lies ahead…
Just a warning, this interview was facilitated via Google Translate. I have the German questions and responses below the English translation. I apologize for any mistranslations.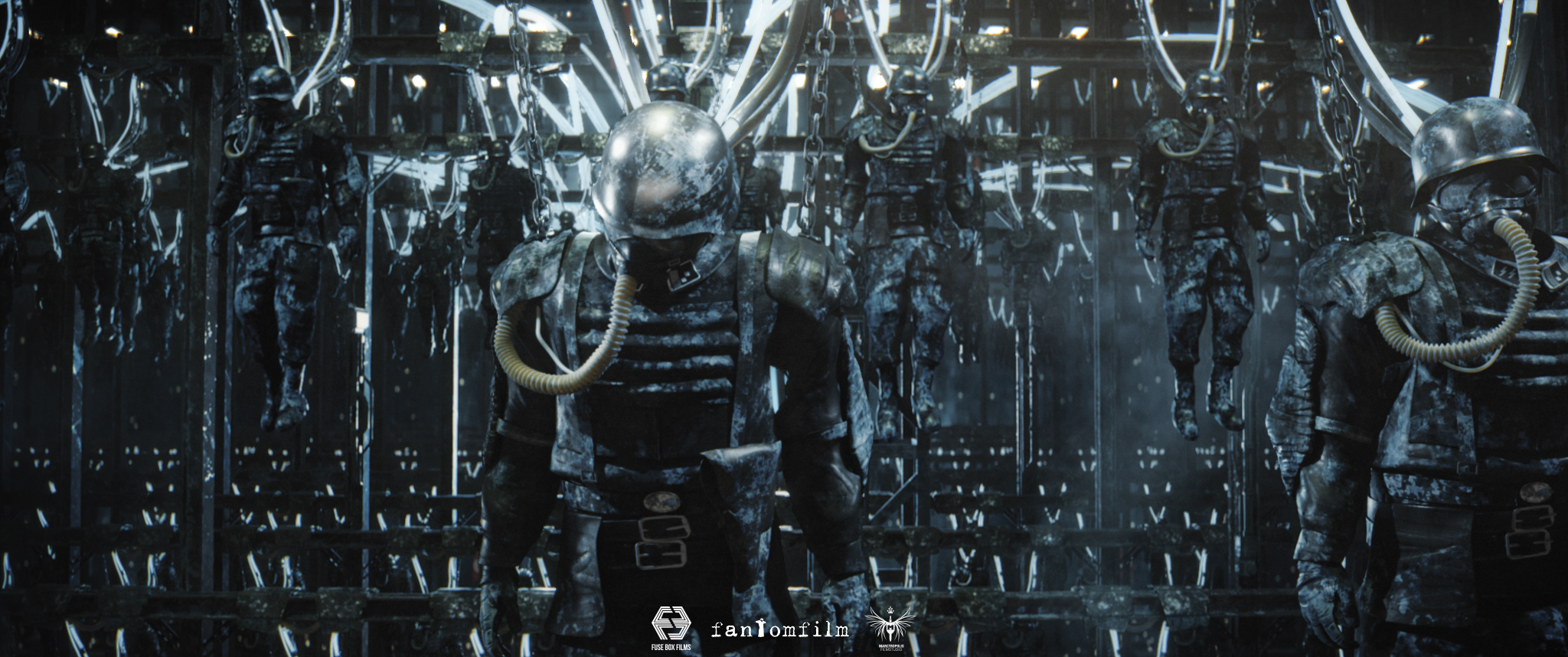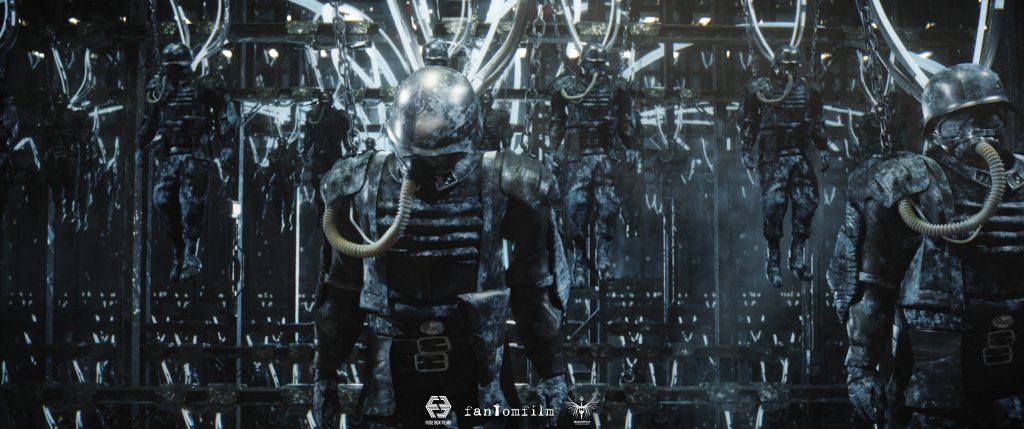 J.M. BRANNYK: I'm grateful for the opportunity to interview you, and interested in your thoughts and the film. Thank you for taking the time.
So … sharks in the sky … with undead Nazis. This is very different from your last project, POWER OF SOUL (2013), a documentary about funk and soul music, but not your first horror film K7B: MUTATION from 1999, the first part of a trilogy with a Nazi-made serum of the undead. Has it always been in your plans to return to horror?
MARC FEHSE: MUTATION was the beginning of my "film career". I've always been fascinated by the fantastic, but not only horror or thriller… I also like sci-fi and fantasy…
I made my first film on Super 8 when I was 5 years old. It was a clay kit – stop motion film about aliens!
But just as I'm drawn to the visual, I like music. I produced music professionally until 2007. Until 2002, I had my own successful band in Germany, called Phase V. I've always shot video clips for bands and I've always done so. I was always connected to the moving picture. The focus of the music was rap, funk and soul and rock and this is exactly where I come full circle why I made a documentary about funk, soul and hip hop (POWER OF SOUL, 2013).
In 2012 my brother and I decided to only produce films and shot a teaser for a pandemic outbreak horror film called "SPORES". After that came SKY SHARKS.
But to answer the question, yes, I or we – Carsten and I – like the "supernatural", so it was clear that we would continue to shoot something like that.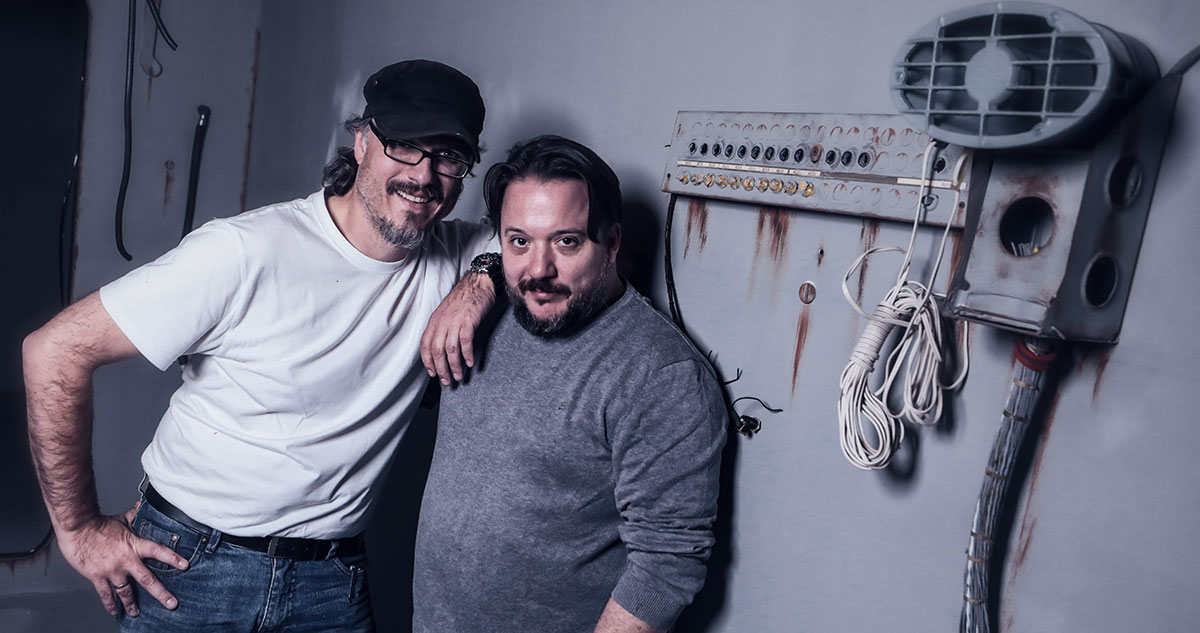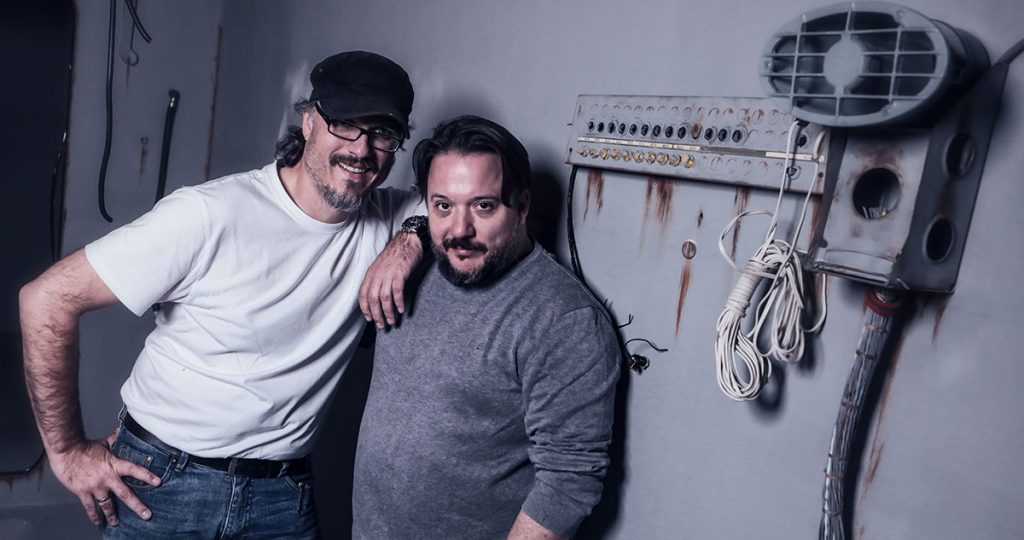 BRANNYK: How does your artistic style differ from that of Carsten and vice versa?
FEHSE: Carsten is an author and I am a director, otherwise we do everything together. With style, we take very similar paths.
BRANNYK: As a filmmaker and writer, what did you learn from your first to this horror film?
FEHSE: Making movies is no fun. It's hard work and it demands everything from you. Either you allow it or look for another job!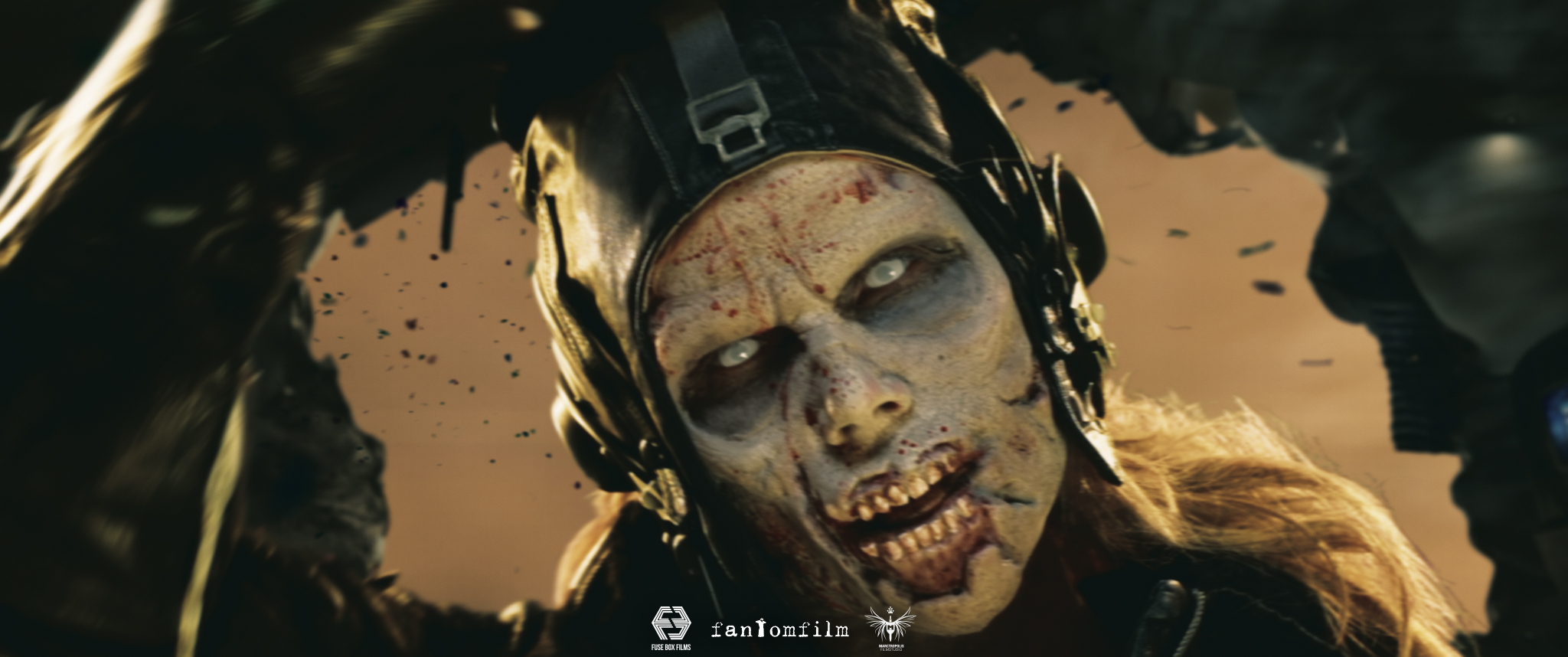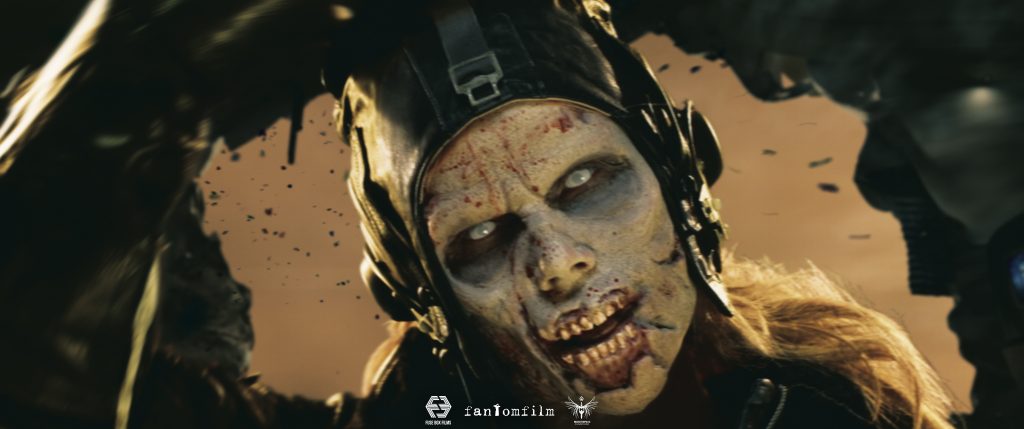 BRANNYK: As you grew up, who were some of your influences and mentors in horror?
FEHSE: It is important to know that in Germany most of our horror fans' favorite films were banned. So you had to get badly copied VHS recordings in order to "enjoy" the works.
The Italians like Dario Argento, Lucio Fulci and Umberto Lenzi were among the most beloved directors. Those films were either visually impressive, shocking because of their portrayal of violence, or charming because of the entertainment value they produced.
Visually and in terms of content stronger, Paul Verhoeven or John Woo's productions, these were among the most popular ones in my youth.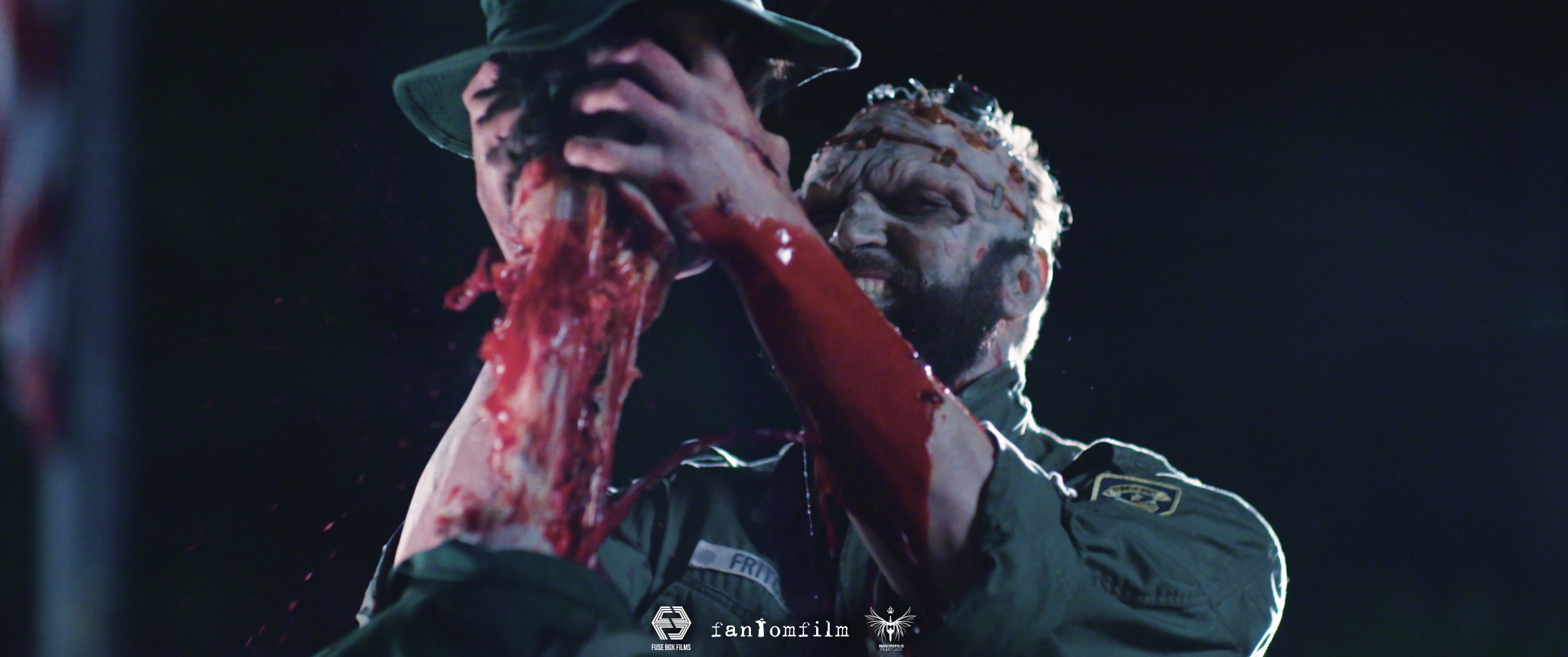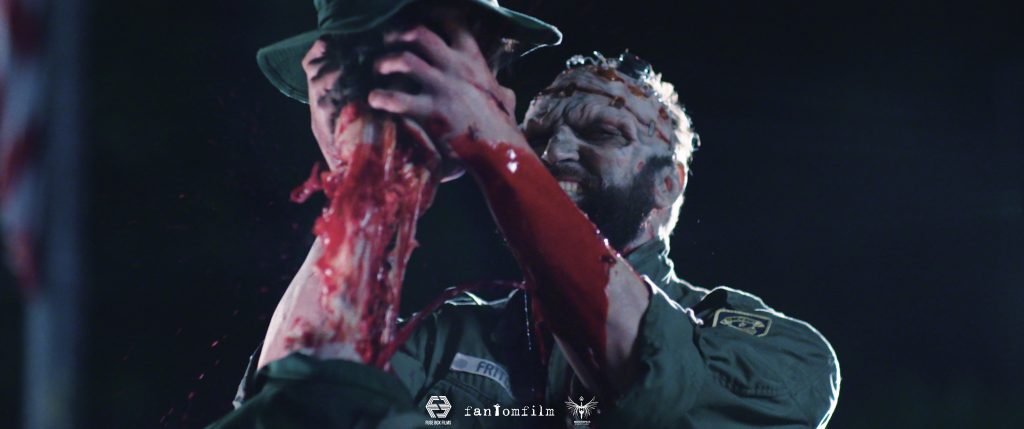 BRANNYK: There are impressive and fascinating shots in the trailer, such as a figure with the glowing back and the secret test bases. What were some of your favorite effects?
FEHSE: Phew, that's hard to say. For me the optically most successful section of the film is the Vietnam part. It's designed more like a dream sequence and is the key scene from SKY SHARKS. A lot of hand-made FX are connected with VFX, and great music that melts together through the narrative review of the main actor DR. RICHTER.
But SKY SHARKS has a lot of similar moments. I like them all! (Laughs)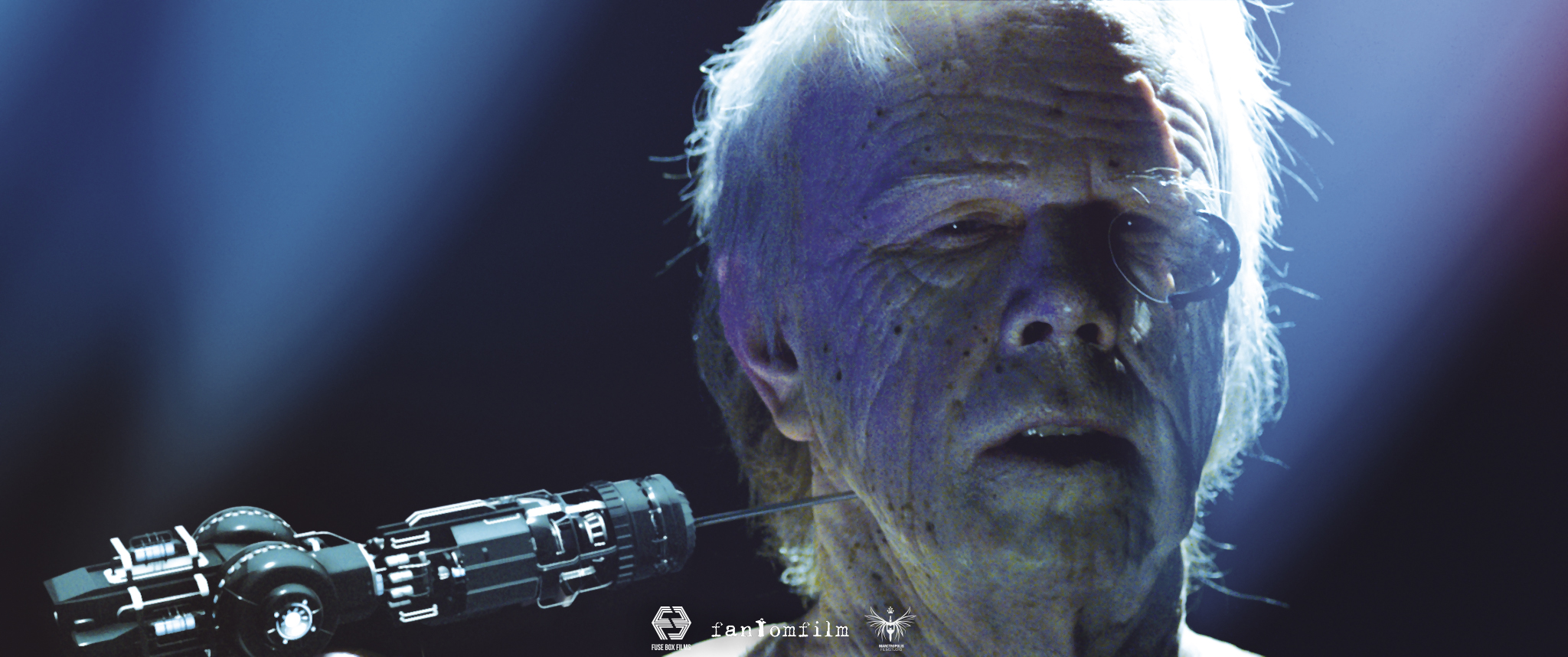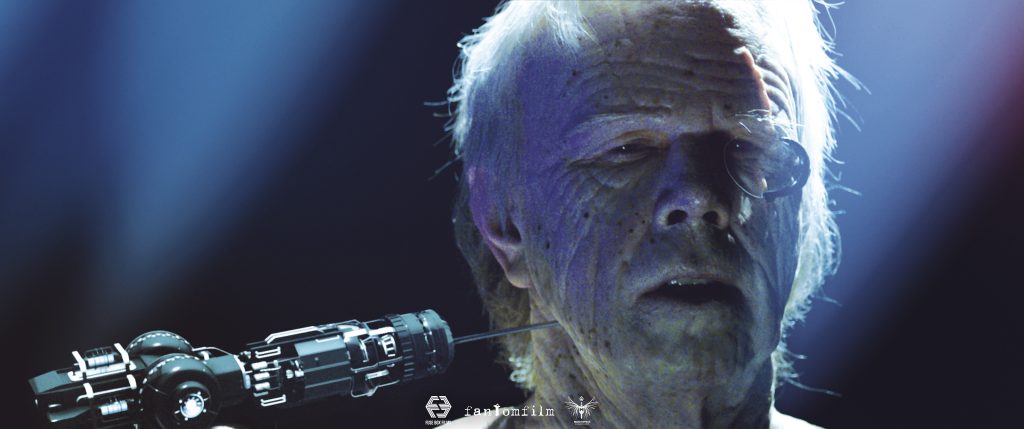 BRANNYK: You have a diverse pool of actors in this film, including horror icon Tony Todd. How did you choose them and can you describe the process of working with them?
FEHSE: Working with all of the actors was incredibly professional and very entertaining. You can tell that they all come from "Hollywood" and have learned from there.
TONY Todd has always been a favorite for the role of GENERAL FROST and when I met him personally in Germany, I just talked to him and he said yes!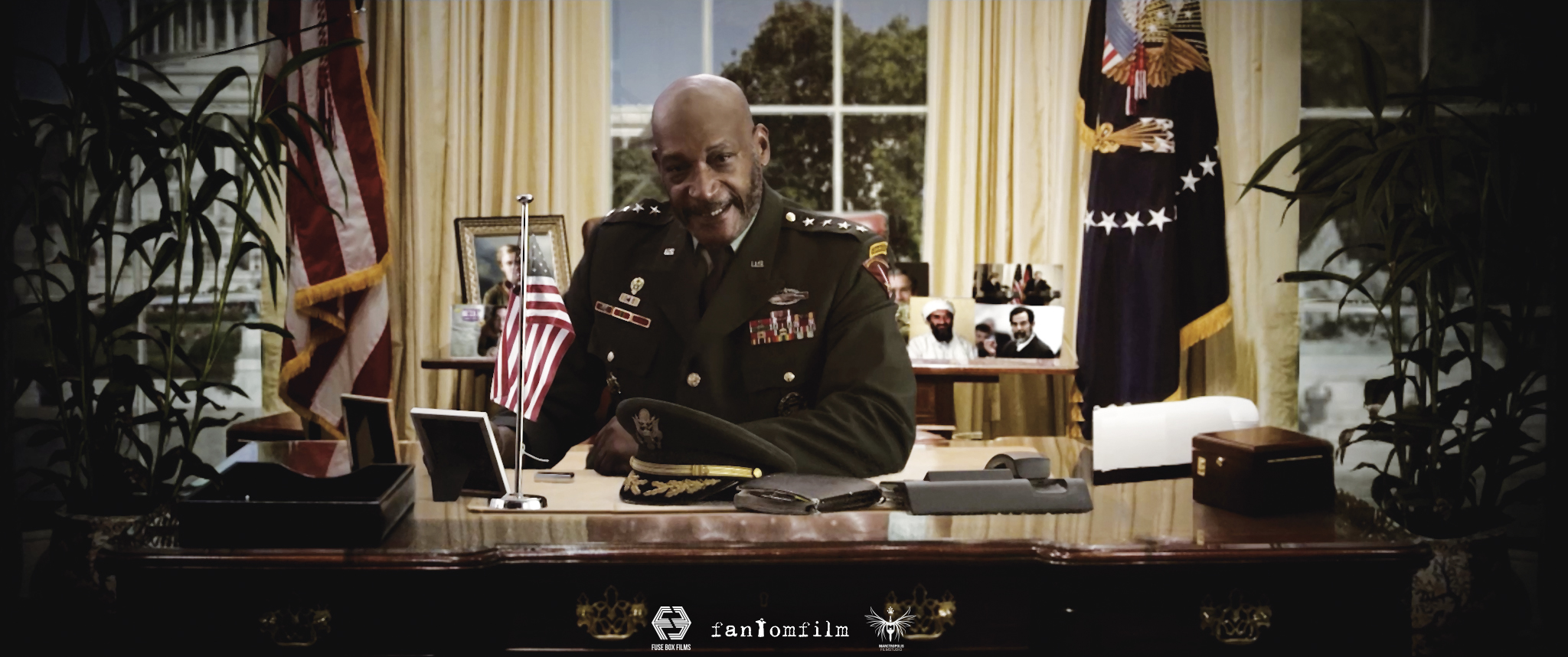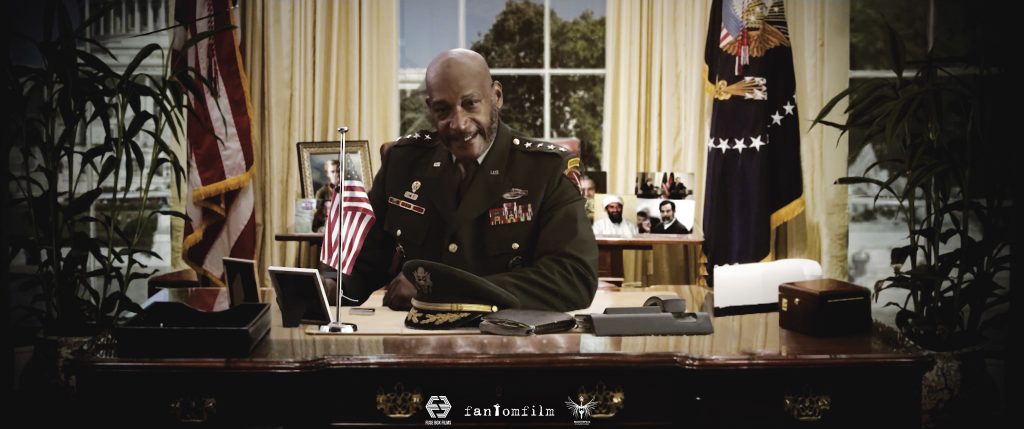 BRANNYK: I'm really looking forward to seeing this, as are many other fans. What are the release dates for the film and have there been talks with streaming sites so far?
FEHSE: The film will start in Germany on December 24th, 2020. In America, it should start in November. It will be available on the major streaming portals by February 2021 at the latest.
If you want to see SKY SHARKS earlier, you can see it at some film festivals.
(Everyone in Chile, get read for it coming next to The Santiago Film Festival Sept 29-Oct1, 2020)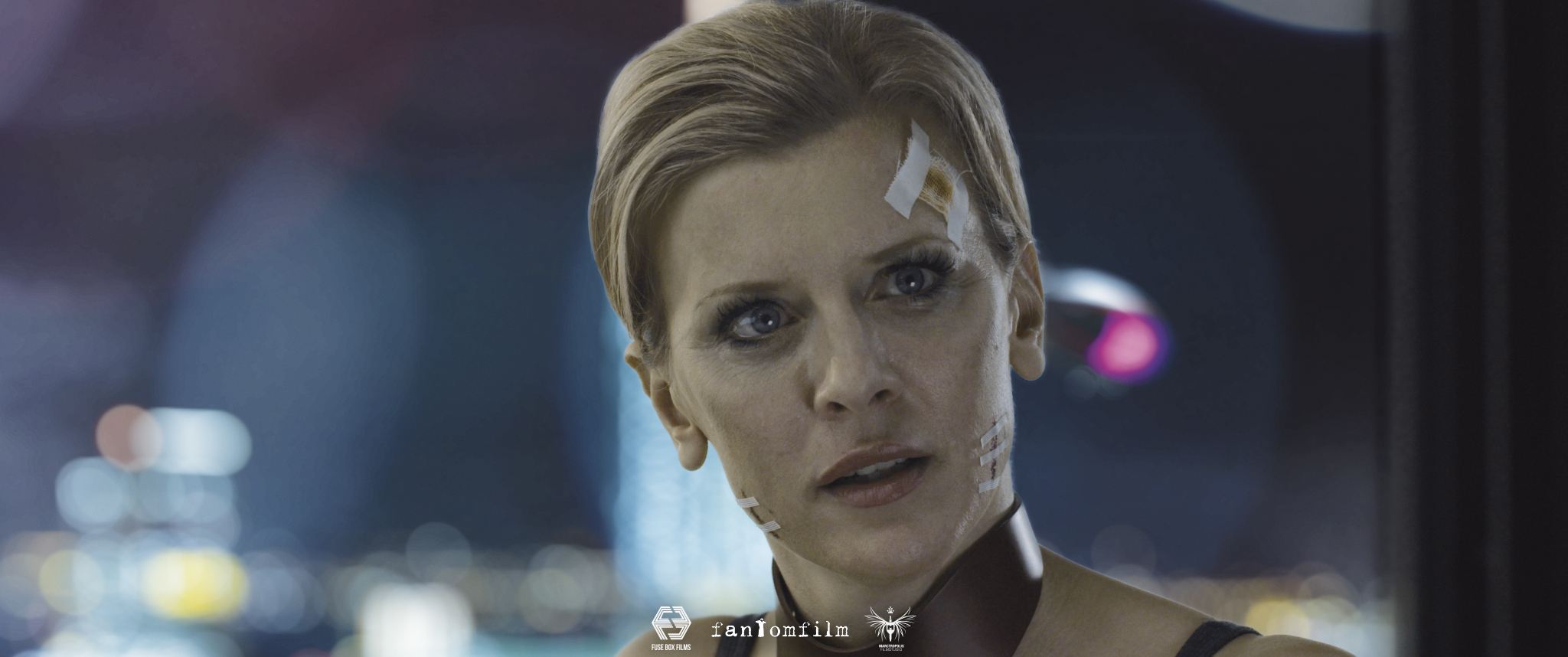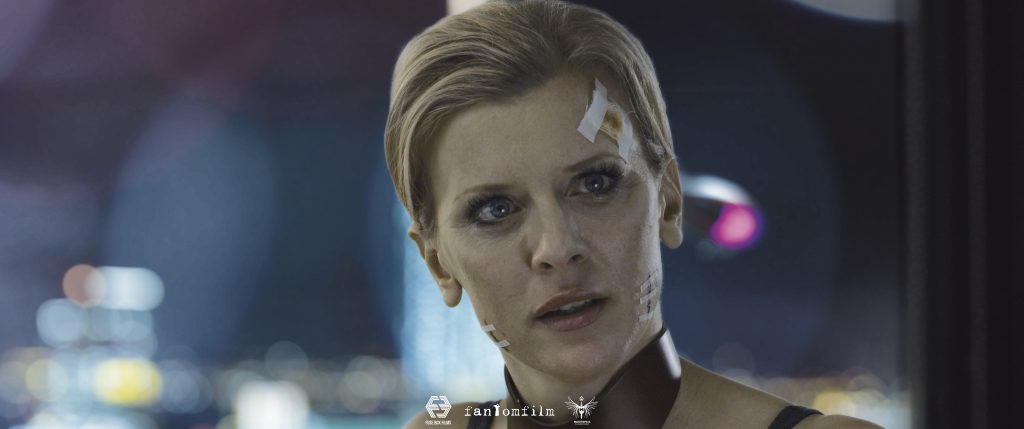 BRANNYK: Do you have other projects that you are working on or that you look forward to in the future?
FEHSE: In 2009, Carsten and I wrote a mystery thriller called "INDUCTION", which was only released this year in screenplay, script and audio book format. We are currently working on the film implementation.
BRANNYK: Thank you again for your time. I could ask you a million questions because I'm so excited to see and talk about your movie. At HauntedMTL, we wish you all the best as Sky Sharks makes its rounds and releases at the festivals, and thank you for giving us a reason to look to the skies!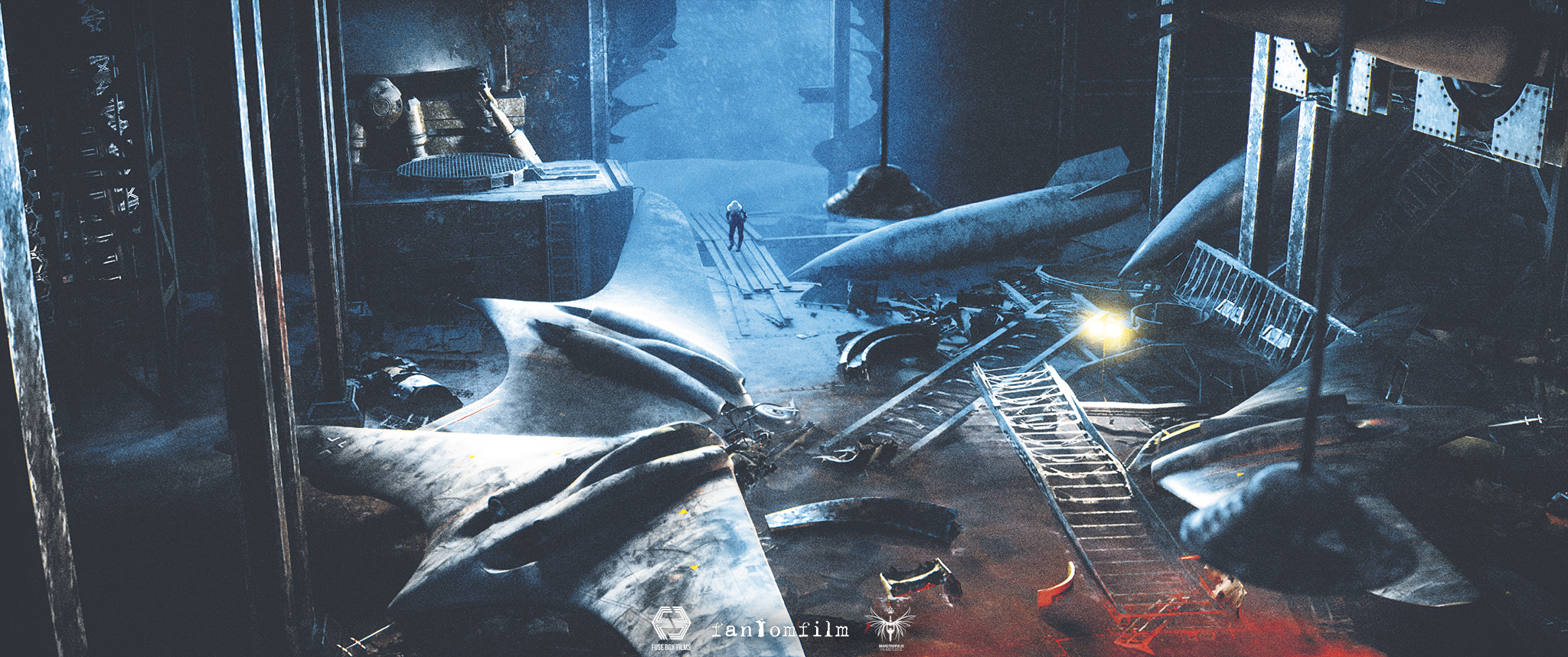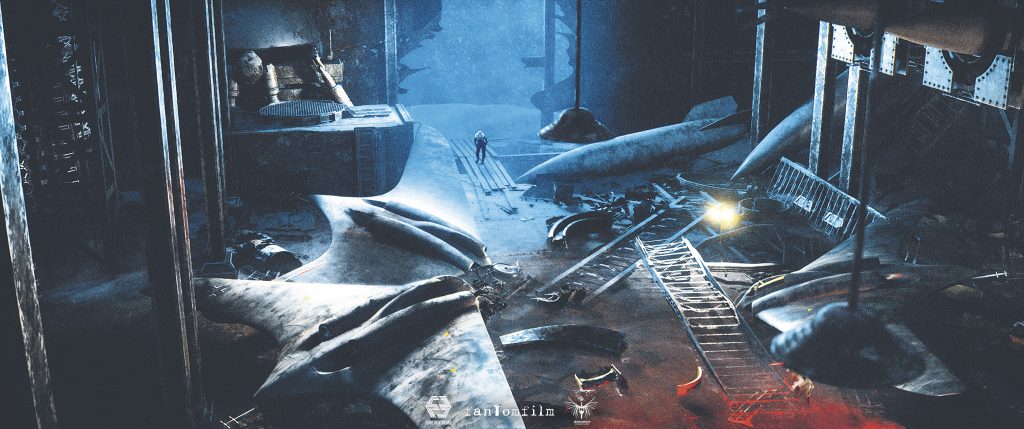 German translation:
BRANNYK: Ich bin so aufgeregt und dankbar für die Gelegenheit, Sie zu interviewen. Ich bin nur sehr interessiert an deinen Gedanken und dem Film.
Also … Haie am Himmel … mit untoten Nazis. Dies unterscheidet sich sehr von Ihrem letzten Projekt, Power of Soul 2013, einem Dokumentarfilm über Funk- und Soul-Musik, aber nicht von Ihrem ersten Horrorfilm K7B: MUTATION aus dem Jahr 1999, dem ersten Teil einer Trilogie mit einem von Nazis erstellten Untotenserum. War es immer in deinen Plänen, zum Entsetzen zurückzukehren?
FEHSE: Mutation war der Anfang meiner "Filmkariere". Ich war immer schon fasziniert vom Fantastischem, aber nicht nur Horror oder Thriller….ich mag genauso Sci-Fi und Fantasy…
Meinen ersten Film drehte ich auf Super 8 mit 5 Jahren. Es war ein Knetekit – Stopmotion Film über Außerirdische!
Aber genauso wie ich vom visuellem angezogen bin, steh ich auf Musik. Ich habe bis 2007 professionell Musik produziert. Hatte auch bis 2002 eine eigene nicht ganz unerfolgreiche Band in Deutschland. Für Bands habe ich auch schon immer Videoclips gedreht und habe so.
War ich immer mit dem bewegt Bild verbunden. Der Schwerpunkt der Musik war Rap, Funk and Soul und Rock und genau hier schließt sich der Kreis warum ich einen Dokumentation über Funk and Soul und Hip Hop gemacht habe…back tot he (Music >Roots)
2012 haben mein Bruder und ich beschlossen nur noch Filme zu produzieren und drehten einen Teaser für eine Pandemie-Outbreak Horrorfilm namens "SPORES", was wir auch umsetzen…danach kam erst SKY SHARKS.
Aber die Frage zu beantworten, ja ich bzw. wir – also mein Bruder Carsten und ich, mögen das "Übernatürliche", daher war es klar, dass wir weiterhin so etwas drehen.
Wie unterscheidet sich Ihr künstlerischer Stil von dem von Carsten und umgekehrt?
Carsten ist autor und Ich regisseur… Ansinsten machen wir alles zusammen…Was den stil angeht gehen wir sehr Ähnliche wege…
BRANNYK: Was haben Sie als Filmemacher und Autor von Ihrem ersten bis zu diesem Horrorfilm gelernt?
FEHSE:Das Filme machen kein Vergnügen ist. Es ist schwere Arbeit und es verlangt alles ab von Dir. Entweder Du lässt das zu oder suche Dir einen anderen Job!
BRANNYK: Als Sie aufwuchsen, wer waren einige Ihrer Einflüsse und Mentoren im Entsetzen?
FEHSE: Es ist wichtig zu wissen, das in Deutschland die meisten von uns Horrorfans geliebten Filme verboten, waren. So mussten man sich schlecht kopierte VHS Überspielungen besorgen, um in den "Genuss" von den Machwerken zu kommen.
Zu den meist geliebten Regisseuren, gehörten die Italiener wie Dario Argento, Lucio Fulci oder Umberto Lenzi. Ihre Filme waren entweder optisch beeindruckend, wegen Ihre Gewaltdarstellung schockierend oder charmant wegen des produktionsbedingten Unterhaltungswert.
Visuell und inhaltlich stärker, Paul Verhoeven oder John Woo's Produktionen, diese gehörten zu den gern gesehenen, meiner Jugend.
BRANNYK: Im Trailer gibt es beeindruckende und faszinierende Aufnahmen, wie eine Figur mit dem leuchtenden Rücken und den geheimen Testbasen. Was waren einige deiner Lieblingseffekte?
FEHSE: Puh, das ist schwer zu sagen. Den für mich optisch gelungensten Abschnitt des Films, ist der Vietnampart. Er ist eher wie eine Traumsequenz gestaltet und ist die Schlüsselszene von Sky Sharks. Hier sind viele Hand Made FX verbunden mit VFX, tolle Musik, die durch den erzählenden Rückblick des Hauptdarstellers DR. RICHTER, miteinander verschmelzen.
Aber SKY SHARKS hat viele ähnliche Momente. Ich mag sie alle! LACH!!!
BRANNYK: Sie haben einen vielfältigen Pool an Schauspielern in diesem Film, einschließlich der Horror-Ikone Tony Todd. Wie haben Sie sie ausgewählt und können Sie den Prozess der Arbeit mit ihnen beschreiben?
FEHSE: Die Arbiet mit all genannten schauspielern war unglaublich professionell und sehr unterhaltsam…Mn merkt das sie alle aus "HOLLYWOOD" kommen und dort gelernt haben….
TONY TODD was schon immer eine favorit für die rolle GENERAL FROST und als Ich ihn persönlich in Deutschland traf babe Ich ihn einfach angesprochen und er sagte zu!
BRANNYK: Ich freue mich sehr darauf, dies zu sehen, wie viele andere Fans auch. Was sind die Veröffentlichungstermine für den Film und gab es bisher Vertriebsgespräche mit Streaming-Sites?
FEHSE: Der Film wird am 24.12.2020 in Deutschland seinen KINOSTART haben. In Amerika soll er im November starten. Aber zur Zeit habe ich keine weiteren Fakten dazu. Er wird spätestens im Februar 2021 auf den großen Streaming Portalen zu finden sein.
Wer SKY SHARKS früher sehen möchte, kann ihn auf einigen Filmfestivals begutachten.
BRANNYK: Haben Sie weitere Projekte, an denen Sie arbeiten oder auf die Sie sich in Zukunft freuen?
FEHSE: Im Jahr 2009 schreiben Carsten und ich einen mistery Thriller namens "INDUKTION" welcher erst dieses Jahr in Drehbuch, Skript und Hörbuch Form herausgekommen ist. Wir arbeiten derzeit an der Filmumsetzung.
BRANNYK: Vielen Dank für Ihre Zeit. Ich könnte Ihnen eine Million Fragen stellen, weil ich so aufgeregt bin, Ihren Film zu sehen und darüber zu sprechen. Wir von HauntedMTL wünschen Ihnen alles Gute, während SKY SHARKS auf den Festivals seine Runde macht und veröffentlicht wird, und danken Ihnen, dass Sie uns einen Grund gegeben haben, in den Himmel zu schauen!
All photos were provided by Marc Fehse with the exception of the featured/teaser image.
The Last Drive-In Season 5 Premiering April 21st Exclusively on Shudder!
They say good things come to those who wait, and boy have we been patient. It has been close to a year since our eyes have indulged a full season of 'The Last Drive-In with Joe Bob Briggs', in fact, the season 4 finale premiered on Shudder July 1st, 2022. Since then, we have been able to satisfy our appetites with festive holiday specials sprinkled throughout the past year. Specials such as 'Joe Bob's Halloween Hangout' guest starring horror's favorite Mistress of the Dark, Elvira (played by the legendary Cassandra Peterson) and 'Joe Bob's Ghoultide Get-Together'. Last month was a treat in itself, as we were able to witness Joe Bob Briggs and co-host Darcy the Mail Girl (Diana Prince) marry one lucky couple for the first time on the show with 'Joe Bob's Vicious Vegas Valentine' special.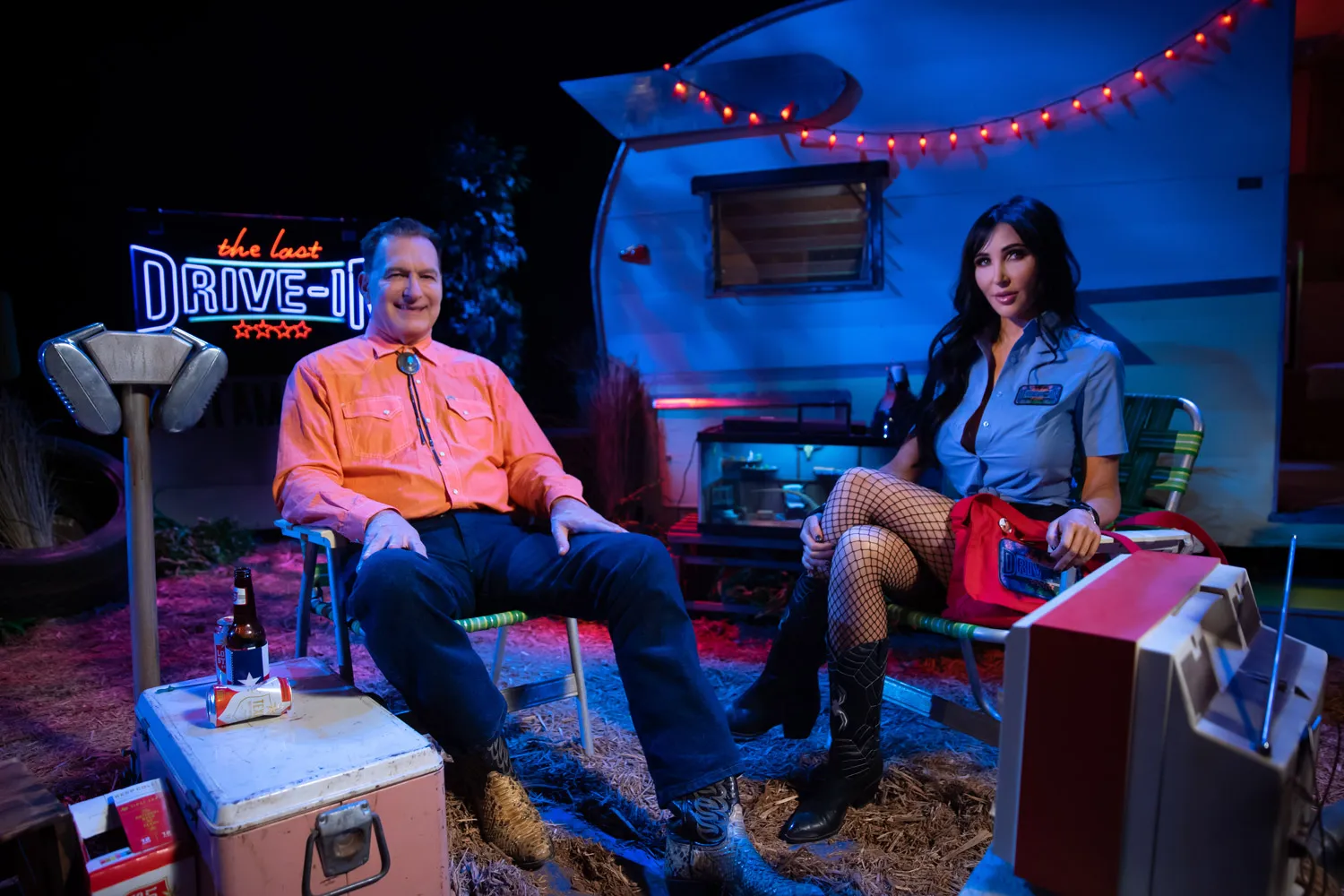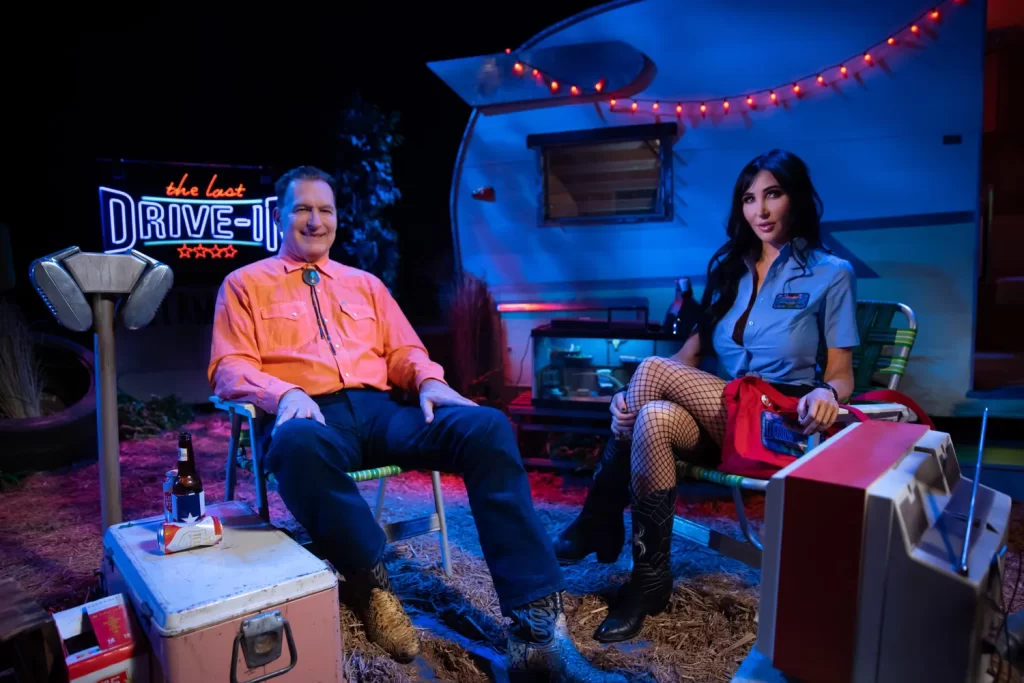 While the current changes in staff at Shudder have left fans questioning whether we will receive a new season of the popular series, I can happily say mutant family, we need not worry. In fact, to our wonderous surprise, Joe Bob Briggs has officially announced via Twitter, season 5 of 'The Last Drive-In' will be premiering April 21st, exclusively on Shudder! One thing that is noteworthy, is unlike previous seasons, it has been reported by 1428Elm that season 5 will be broken up into two parts of five double-feature blood-curdling episodes. Though we have not been provided the official release schedule for the second block of season 5, here is a sneak peek of what we can expect for the first half of the season:
April 21: Season 5 Launch Party!
April 28: Walpurgisnacht Part 2!
May 5: Cinco de Fucking Mayo!
May 12: Mama's Day!
May 19: Dysfunctional Family Jubilee!
Unfortunately, we do not have an official list of the brand-new double feature films for the first half of season 5 but, with amusing episode titles such as these, one can only imagine what grindhouse-classics will be joining 'The Last Drive-In's' already eclectic list of sloshy goodness. For those impatient mutants eagerly waiting for more hilarious Joe Bob rant-filled commentaries, or those newcomers who've yet to experience the magic that is 'The Last Drive-In', all previous four seasons, including past holiday specials are currently available to stream now on Shudder.
If you are just as big of fans of 'The Last Drive-In' as we here at HauntedMTL are, please be sure to follow us on Twitter @HauntedMTL and join us April 21st as we tweet along with Joe Bob and Darcy the Mail Girl for the season premier. As is tradition, we will be hosting live watch parties every Friday with each new episode, including fresh holiday specials. The road to season 5 is upon us…let the countdown begin!
April 21: Season 5 Launch Party!
April 28: Walpurgisnacht Part 2!
May 5: Cinco de Fucking Mayo!
May 12: Mama's Day!
May 19: Dysfunctional Family Jubilee!
. . . and that's only the beginning.#TheLastDriveIn pic.twitter.com/WfeTx0shNa— Joe Bob Briggs (@therealjoebob) March 16, 2023
Shudder March 2023 Release Schedule
Mutant family, please gather 'round as February kicks rocks and we shove our way into March. With the new month comes the shifting from winter to spring as death beautifully resurrects back to life, drunken patrons swarm our local bars like rabid locusts for St. Patrick's Day celebrations, and of course new exclusives and returning favorites on Shudder to satisfy the horror fiend in us all. To quote the prestigious Samuel L. Jackson, "hold onto your butts" and let's dive right into Shudder's March 2023 release schedule.
Shudder Exclusives
While it is true that the release schedule for the start of 2023 on Shudder has been minor and slightly mixed, with films such as the much talked about experimental low-budget indie 'Skinamarink', the surprisingly entertaining horror comedy 'Sorry About the Demon', and writer/director Neil Marshall's return to the genre with 'The Lair'. We also graciously received the wildly fun 'The Last Drive-In: Joe Bob's Vicious Vegas Valentine" special, with season 5 currently in production and premiering later this year; though it can't come soon enough. As we like to do here at HauntedMTL, let's kick off March with Shudder's newest exclusives currently streaming now and in the coming weeks.
Spoonful of Sugar – Now Streaming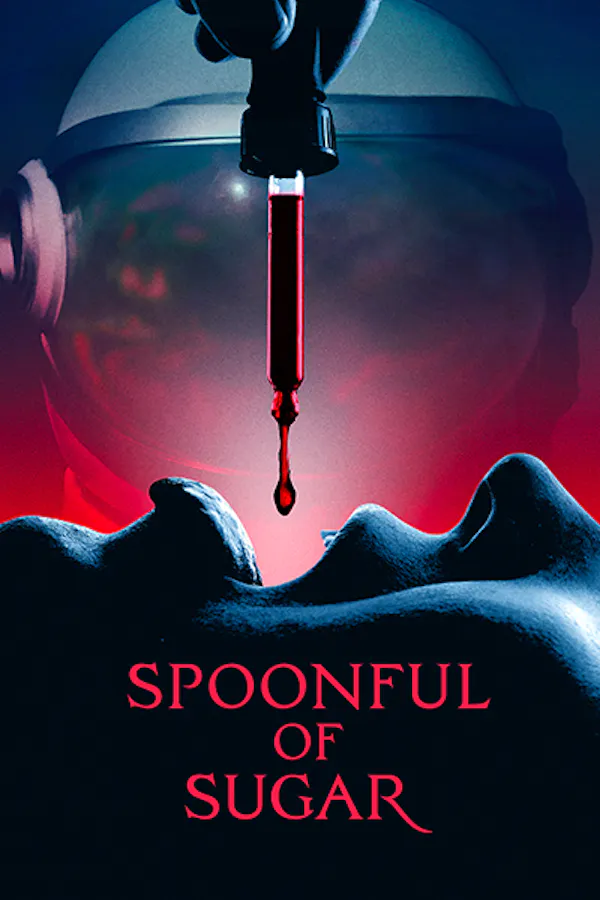 Starting off this list we begin with director Mercedes Bryce Morgan and writer Leah Saint Marie's latest film 'Spoonful of Sugar', now currently streaming.
Millicent (Morgan Saylor), a disturbed college student working on her thesis about children with severe allergies, is hired to babysit little Johnny (Danilo Crovetti), a sickly, mute child who suffers from every allergy under the sun. His mother Rebecca (Kate Foster) is an accomplished author currently focused on her newest book release, while his father Jacob (Myko Olivier) spends his days in the backyard working on frivolous carpentry projects. After experiencing a bizarre sexual awakening while using LSD as an alternative treatment for Johnny, she soon uncovers the family's dark secrets as things begin to become unhinged.
Leave – Premiering Friday 3/17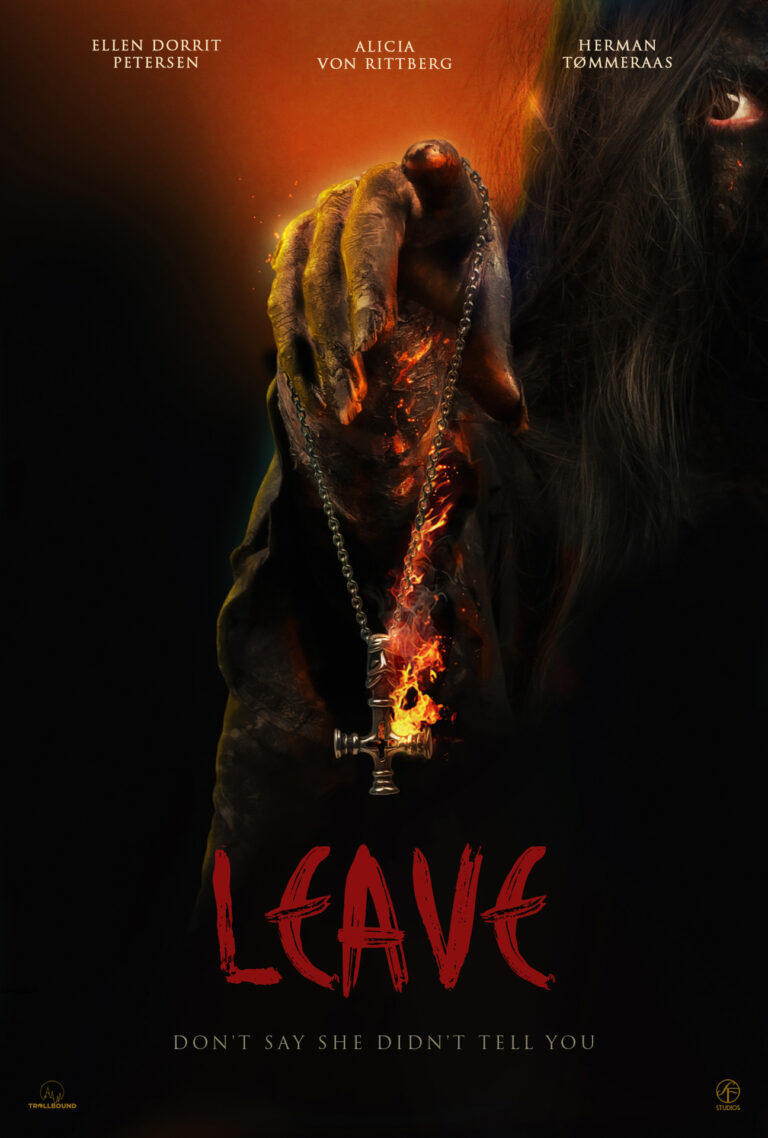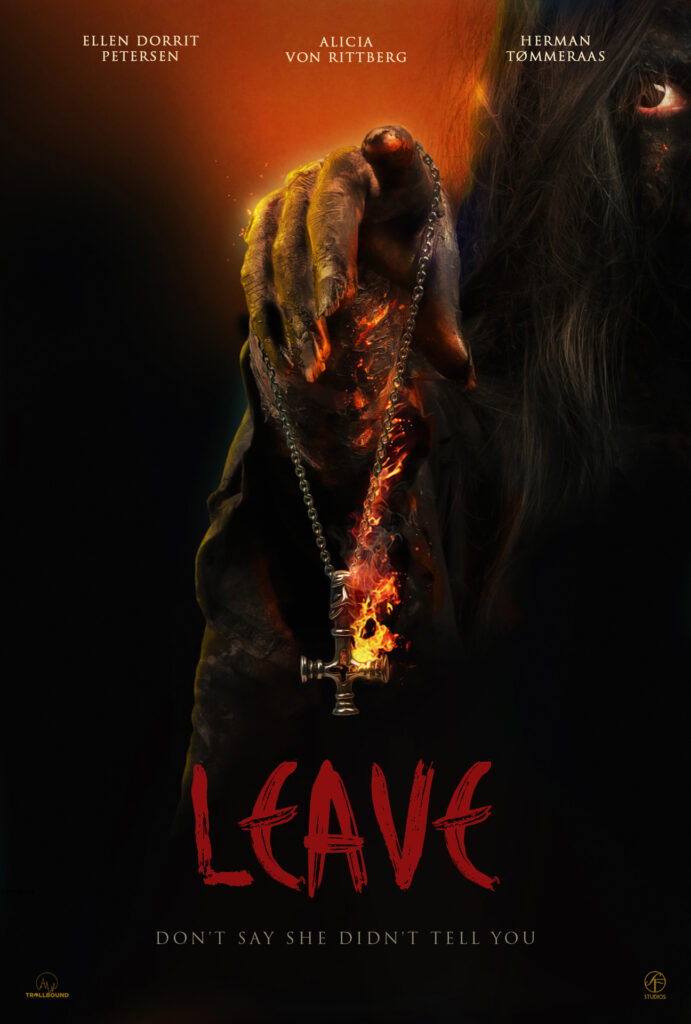 After having been abandoned as an infant at a cemetery wrapped in a cloth with satanic symbols, Hunter White (Alicia von Rittberg) grows obsessed with figuring out who her biological parents are and why they seemingly abandoned her. However, as she gets closer to the answers she so desperately seeks, a malevolent spirit is warning her to leave.
'Leave' premiers exclusively on Shudder Friday 03/17 and is directed by Alex Herron and written by Thomas Moldestad, starring Alicia von Rittberg, Herman Tømmeraas, Ellen Dorrit Petersen, and Stig R. Amda
The Unheard – Premiering Friday 03/31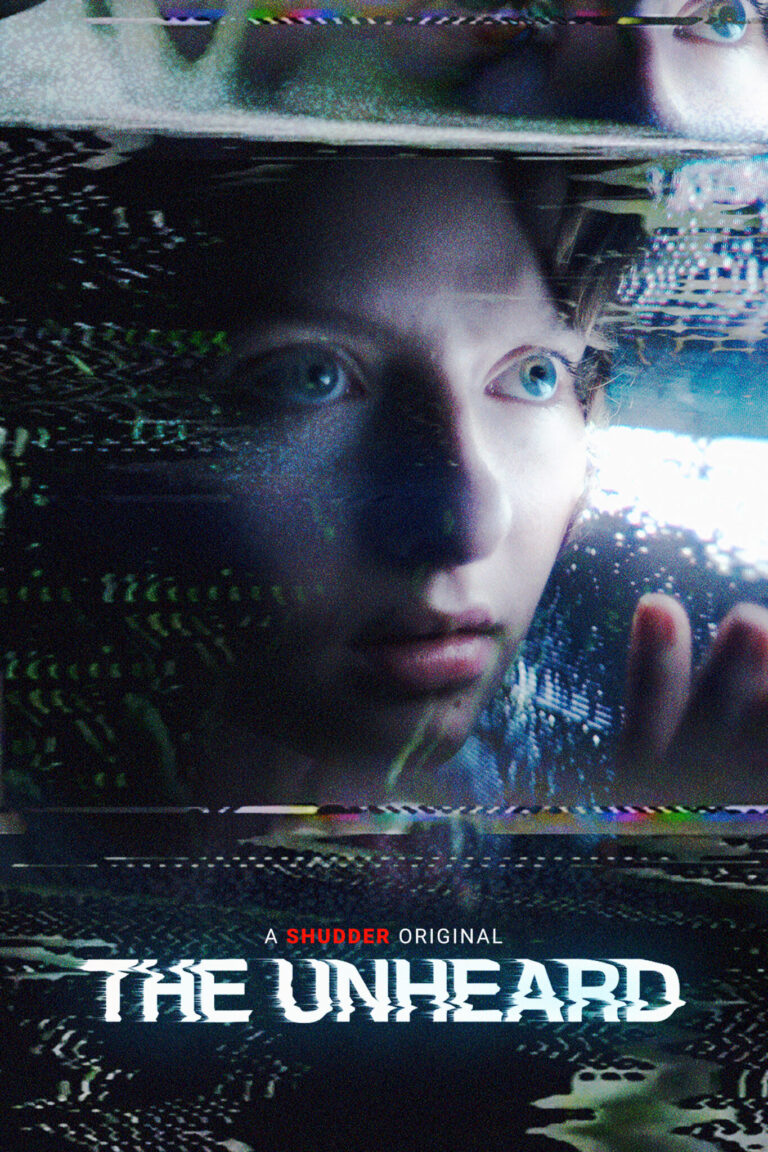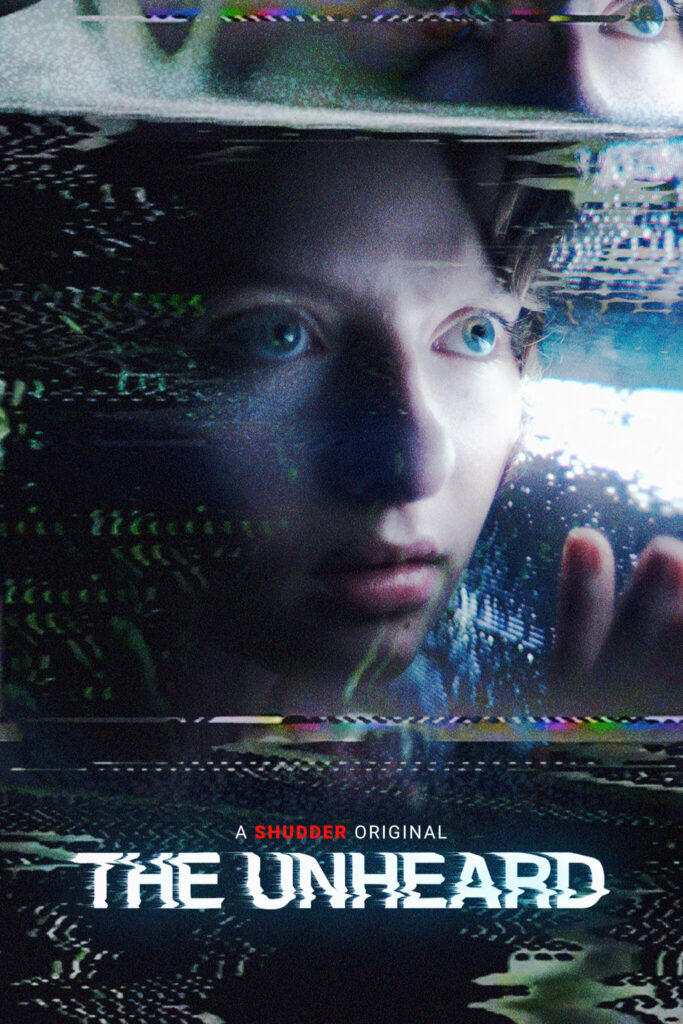 'The Unheard' follows the story of deaf 20-year-old Chloe Grayden (Lachlan Watson) after she undergoes an experimental treatment to restore her hearing. While recovering at her family's beach home after the successful procedure, Chloe begins to fear she is not alone as she begins to experience auditory hallucinations related to the mysterious disappearance of her mother.
'The Unheard' is directed by Shudder alumni Jeffrey A. Brown (The Beach House) and written by brothers/screenwriting partners Shawn Rasmussen and Michael Rasmussen (Crawl), co-starring Michele Hicks and Nick Sandow. 'The Unheard' premiers exclusively on Shudder Friday 03/31.
Returning Classic and Fan Favorites
Now that we've removed the veil for the new exclusive titles dropping this month, I think it's time we reveal the returning classics jump starting our transition into spring for 2023. Allow me to highlight some of my favorite films returning to Shudder for March including 'Gretel and Hansel' and 'The Company of Wolves'; grim re-telling's of popular children's fairy tales. We also cannot forget John Carpenter's haunted coastal horror 'The Fog'; no, not the remake…thankfully.
Gretel and Hansel – Now Streaming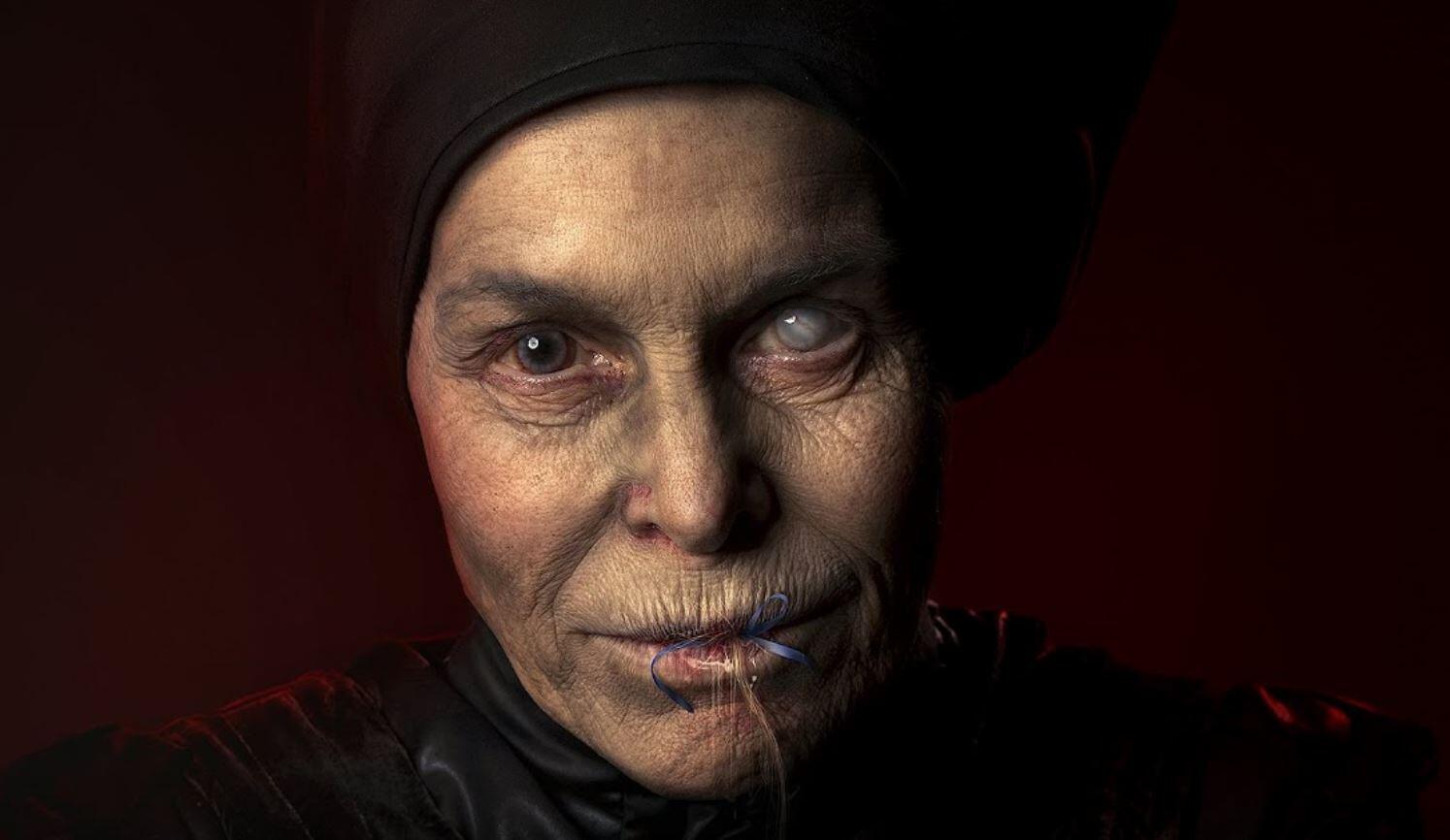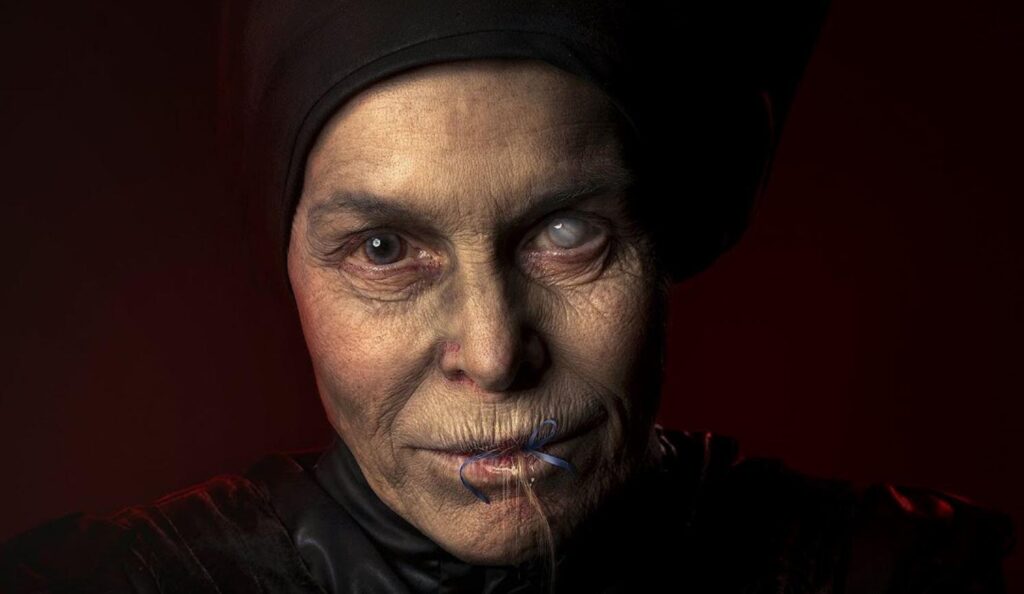 Directed by Osgood Perkins, 'Gretel and Hansel' is a terrifyingly dark and unique vision to one of history's most famous childhood fairy tales. After being thrown out of their mother's home, Gretel (Sophia Lillis) leads her younger brother, Hansel (Samuel Leakey), through the woods in search of food and work. The children soon discover a quaint cottage where a fragile old woman Holda (Alice Krige) offers fresh food and bed. The children accept all Holda has to offer, with little thought as to what may be asked of them in return.
Though it has been met with mixed reviews, 'Gretel and Hansel' offers astounding performances by veteran actress Alice Krige as the films iconic Witch of the woods and Sophia Lillis as lead Gretel. Director Osgood Perkins does well to draw his viewer in with a beautifully haunting score and unnerving cinematography, making this one grim re-telling worth checking out at least once. 'Gretel and Hansel' is available to stream now.
The Company of Wolves – Now Streaming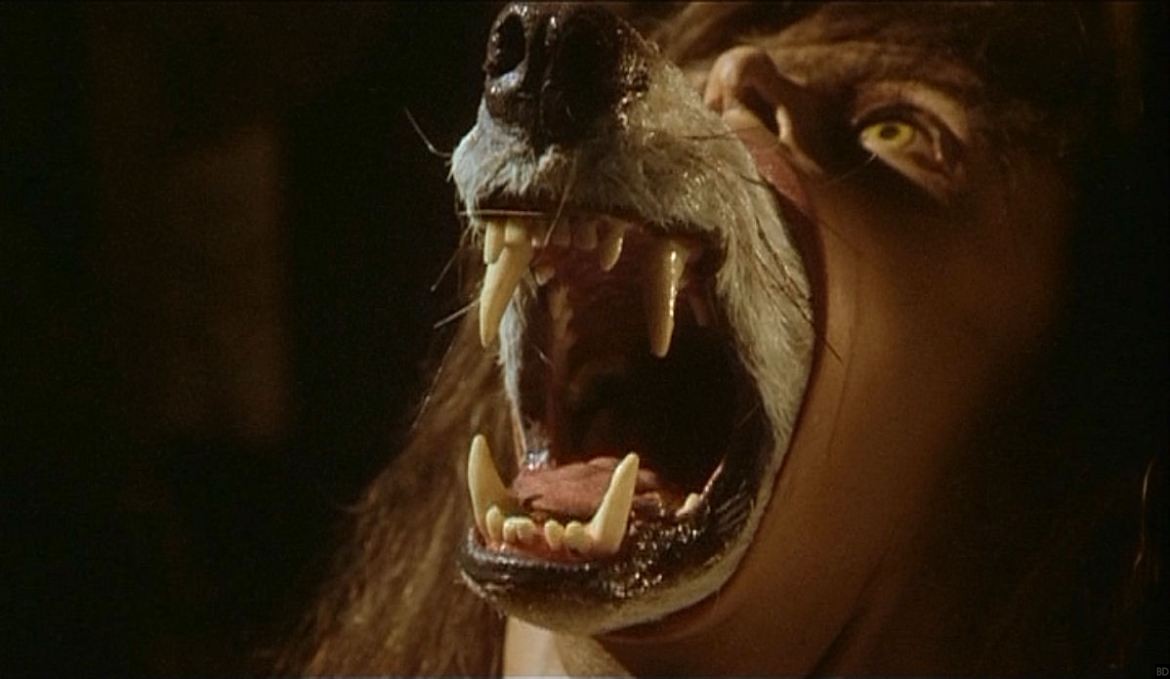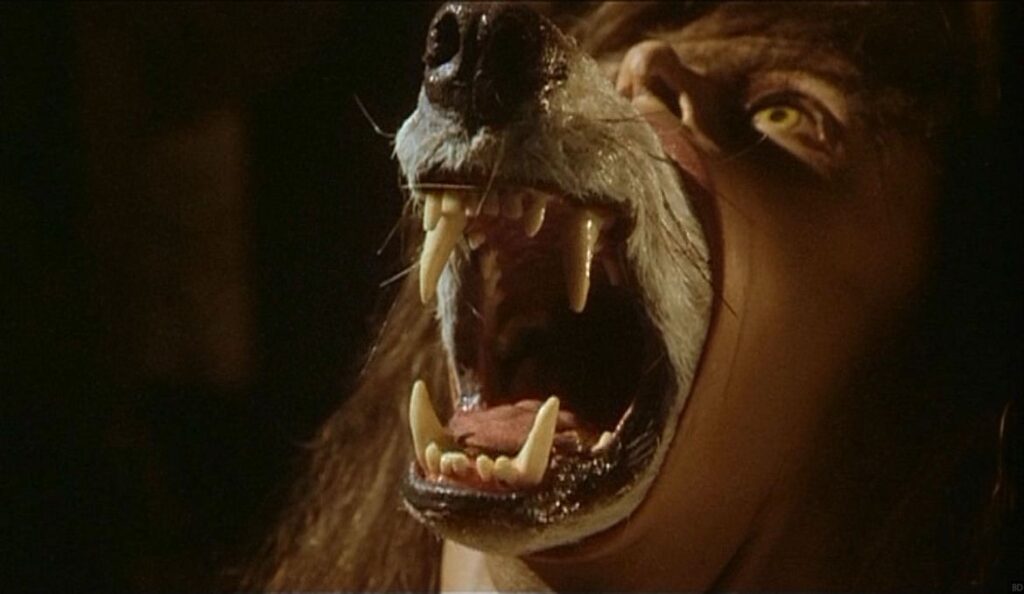 Continuing our list of returning classics, we have yet another bold re-telling of a beloved children's fairy tale, 1984's 'The Company of Wolves'. While the story of 'Little Red Riding Hood' has been retold through various forms of media, including numerous films, 'The Company of Wolves' is a beloved horror interpretation with adult themes and memorable practical effects including one of the genres best werewolf transformations.
A wise grandmother (Angela Lansbury) tells her granddaughter Rosaleen (Sarah Patterson) a disturbing tale of innocent maidens falling in love with handsome strangers … and of their sudden mysterious disappearances when the moon is full and accompanied by the strange sound of a beast in the woods.
'The Company of Wolves' is co-written and directed by Neil Jordan and stars Sarah Patterson, Angela Lansbury, Micha Bergese, and David Warner, streaming now.
John Carpenter's The Fog – Streaming 03/31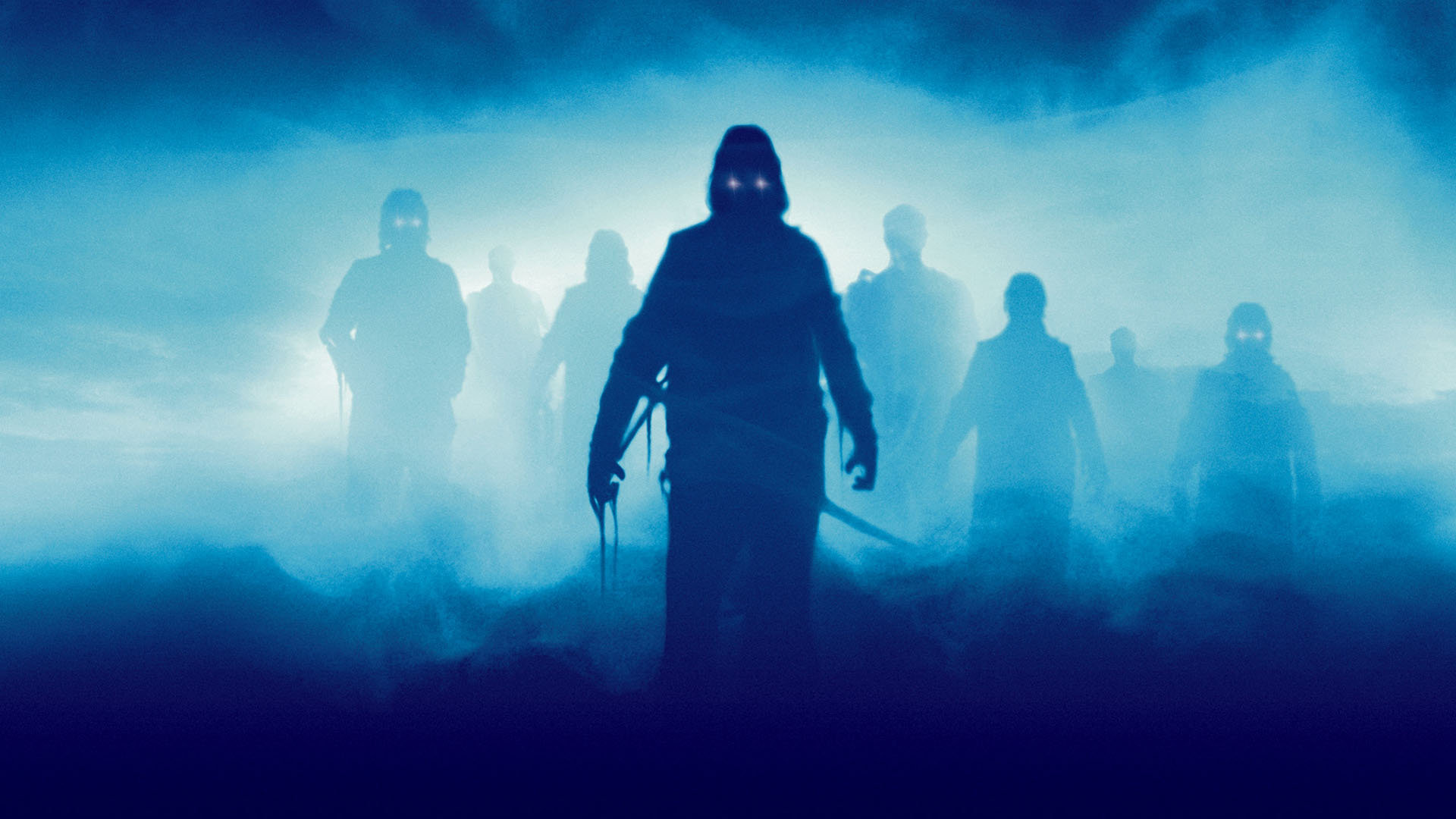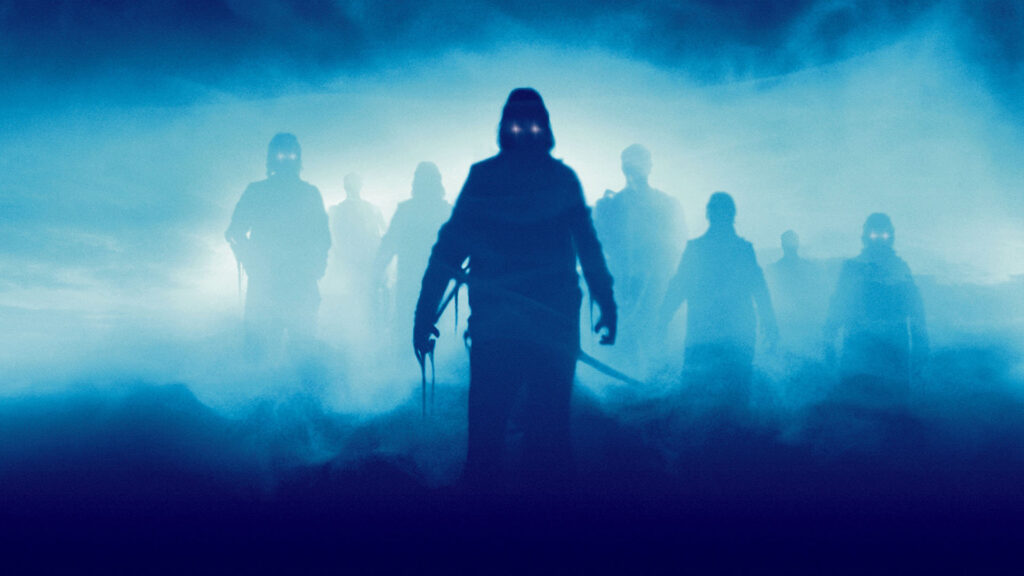 Writer, director, musician, and horror master John Carpenter is a legend in the genre having provided countless classics such as 'The Thing', a terrifyingly gruesome remake of 'The Thing from Another World'. Or his sci-fi action/horror 'They Live' where he deals with societal control through corporations and government. And of course, my personal favorite, the film that jumpstarted his career and created one of horror's most iconic slashers…'Halloween'.
1980's 'The Fog' is a terrifying shoreside tale of vengeful spirits haunting the fictional coastal town of Antonio Bay, OR. as they begin preparations to celebrate its centenary. Following exactly 100 years after a ship mysteriously sank in the town's waters, a thick unearthly fog harboring the souls of those who perished rolls in and with them, the dark secrets of Antonio Bay's past.
John Carpenter's 'The Fog' stars scream queen and recent Academy Award winner Jamie Lee Curtis, genre alums Adrienne Barbeau, Janet Leigh, Tom Atkins, Charles Cyphers, and Nancy Kyes, and was co-written by the late Debra Hill. 'The Fog' will be available to stream on Shudder 03/31.
Full Shudder March 2023 Film Releases
For a full comprehensive list of all the titles being added to Shudder for the month of January, please refer to the graphic below. Please be on the lookout for our review of 'The Last Drive-In: Joe Bob's Vicious Vegas Valentine' to drop later this week here on HauntedMTL and be sure to follow us on Twitter and Instagram for more Shudder news and spooky reviews!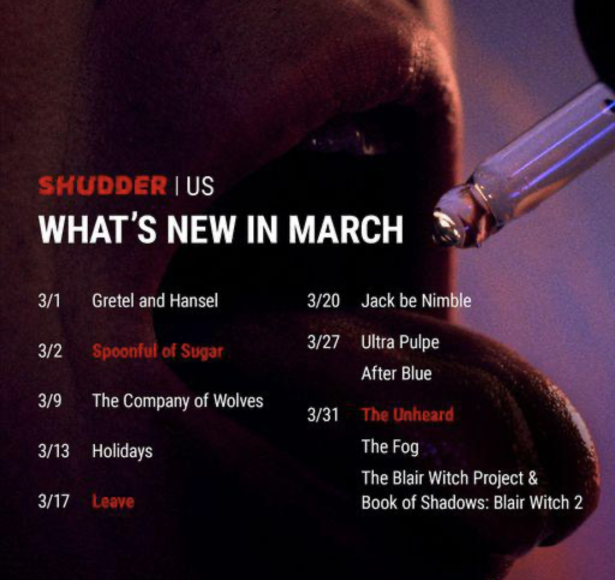 3/1:
Gretel and Hansel
3/2:
Spoonful of Sugar
3/9:
The Company of Wolves
3/13:
Holidays
3/17:
Leave
3/20:
Jack be Nimble
3/27:
Ultra Pulpe
After Blue
3/31:
The Unheard
The Fog
The Blair Witch Project & Book of Shadows: Blair Witch 2
The Last Drive-In: Joe Bob's Vicious Vegas Valentine Special Live Watch Party February 10th!
The sweet putrid stench of love lingers through the air which can only mean one thing…Valentine's Day and its annoying little winged cherub mascot, Cupid, is fast approaching. Soon, partners will be spoiling one another with extravagant bouquets of roses, heartfelt Hallmark cards, obnoxiously large teddy bears, glistening diamond jewelry, and heart-shaped candies or boxes filled with assorted mediocre chocolates. You know? Normal things couples do. I tend to prefer my chocolate boxes filled with bleeding hearts, à la 'My Bloody Valentine' but, beggars can't be choosers, right? All jokes aside, Valentine's Day is special for many couples, however, there are also many others who find themselves celebrating this day without a significant other. Luckily, Shudder, along with drive-in king Joe Bob Briggs and co-host Darcy the Mail Girl (Diana Prince) will graciously be keeping us lonely mutants', and yes, all you horror fanatic couples' company on Friday, February 10th as they return with The Last Drive-In: Joe Bob's Vicious Vegas Valentine, premiering live at 9pm EST.
Love Spells Abound…
Back in 2021, Joe Bob and Darcy invited us to a gruesomely passionate night of spell-binding love witches and animatronic dinosaurs infused with teenage human brains during The Last Drive-In: Joe Bob Put a Spell on You. Many, including myself, were introduced to the tantalizing 70's inspired retro throwback 'The Love Witch' and the graphically goofy cult classic 'Tammy and the T-Rex', providing the perfect viewing pleasure to mend any broken heart. While the two films for this year's morbid love-induced special have yet to be announced, as a special treat, Briggs has announced for the first time on The Last Drive-In, he will be marrying one lucky couple during the live showing. We here at HauntedMTL are eagerly awaiting the return of the ghoulish duo so, as is tradition, we will be proudly hosting a watch party on Twitter during the broadcasting of The Last Drive-In: Joe Bob's Vicious Vegas Valentine. Be sure to follow us on Twitter and tag us @hauntedMTL as well as @shudder, @therealjoebob, and @kinky_horror to partake in this night of unholy love.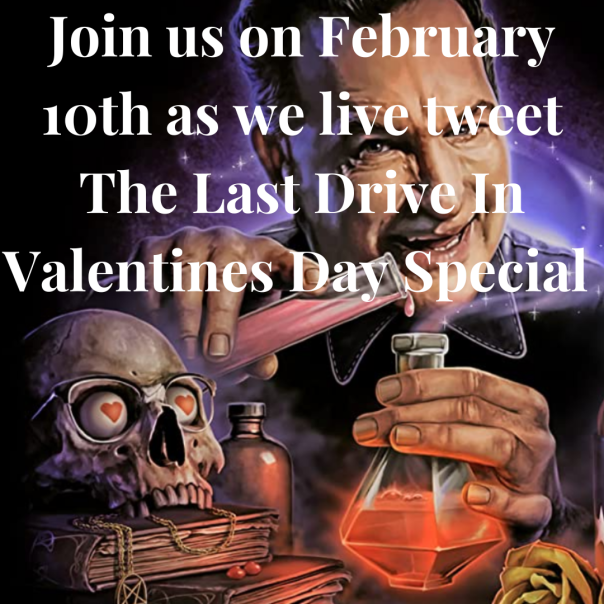 What started off as a one-time special premiering on Shudder July 13, 2018, 'The Last Drive- In' was originally meant to be Brigg's swan song; one last special before hanging up the bolo tie in retirement. However, due to so many mutants, excuse me…viewers tuning in and breaking the Shudder servers, it was only natural to announce an official full season of 'The Last Drive-In', which would make its explosive debut March 19, 2019. Since then, Darcy and Briggs have spawned many exclusive holiday specials, have graciously donated to many charities within the community, and have accumulated 4 seasons of 'The Last Drive-In', with a fifth currently in production premiering on Shudder's 2023 schedule sometime this year, let's hope sooner rather than later.