The full title of this artwork is Catharsis, Things I Didn't Do in High School… I'd always wanted to reappropriate and draw on my toys and change them but was too timid and feared retribution from my parents so I didn't do so until much later on with found toys. Many of these explored gender stereotypes and my inability to conform to various social and cultural norms.
All dolls are drawn upon with Sharpie marker and hang by ribbon, treated as ornaments to be hung on the wall for a gallery show, not intended as commentary on hanging.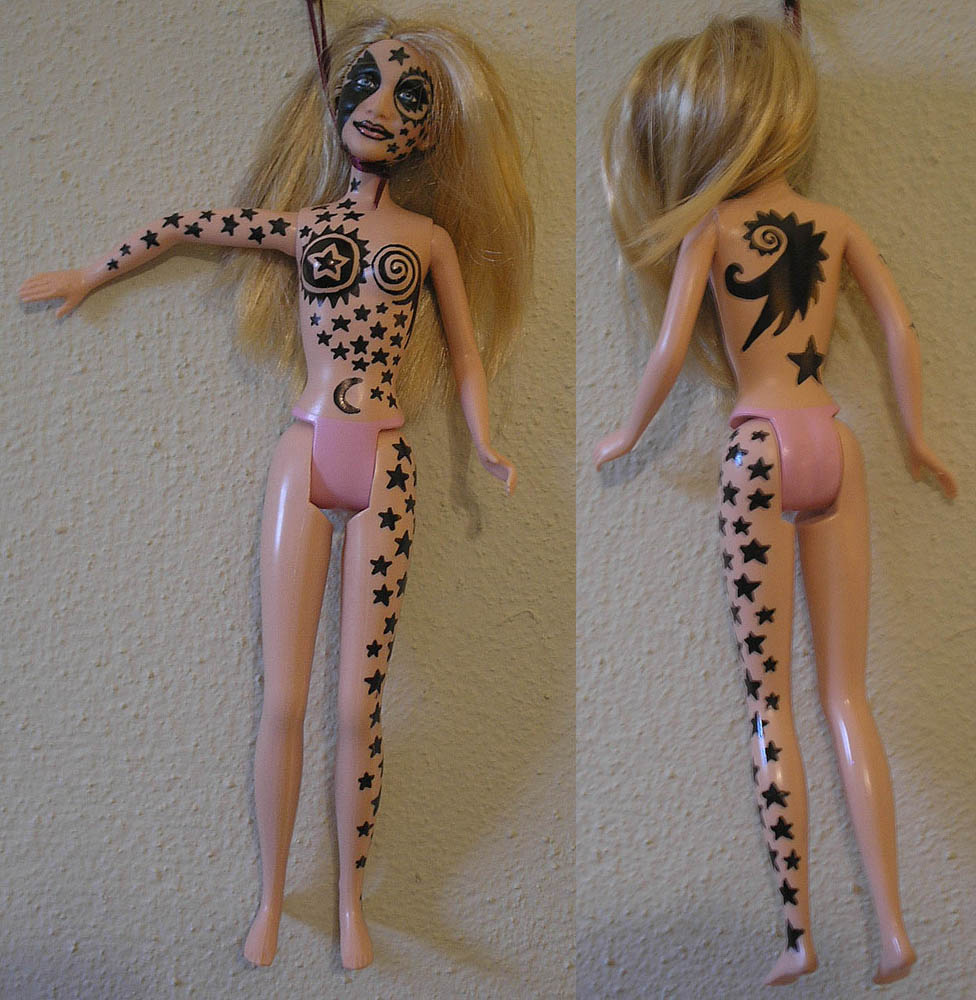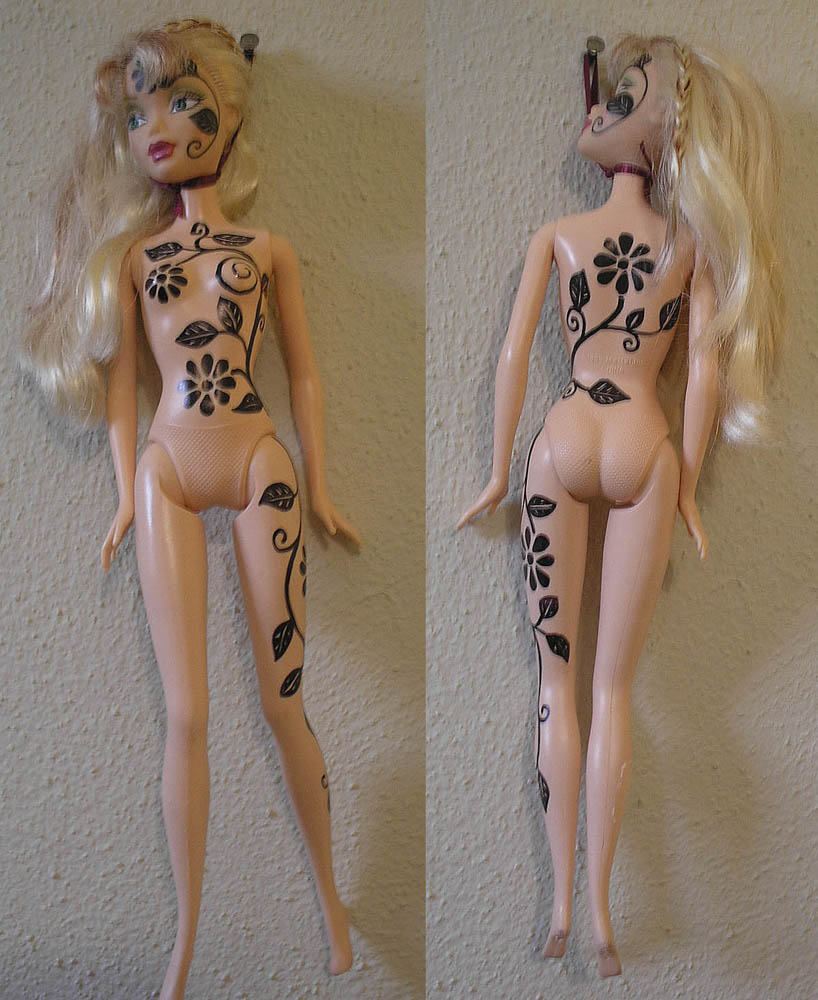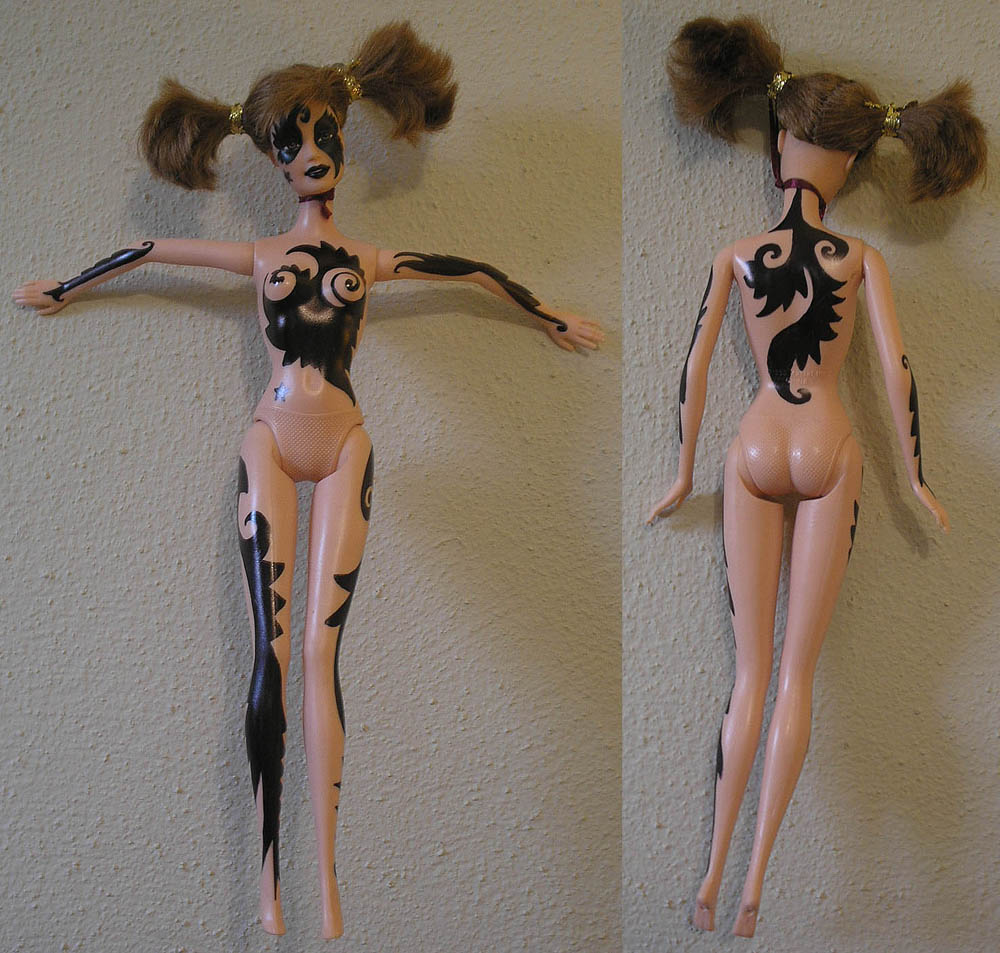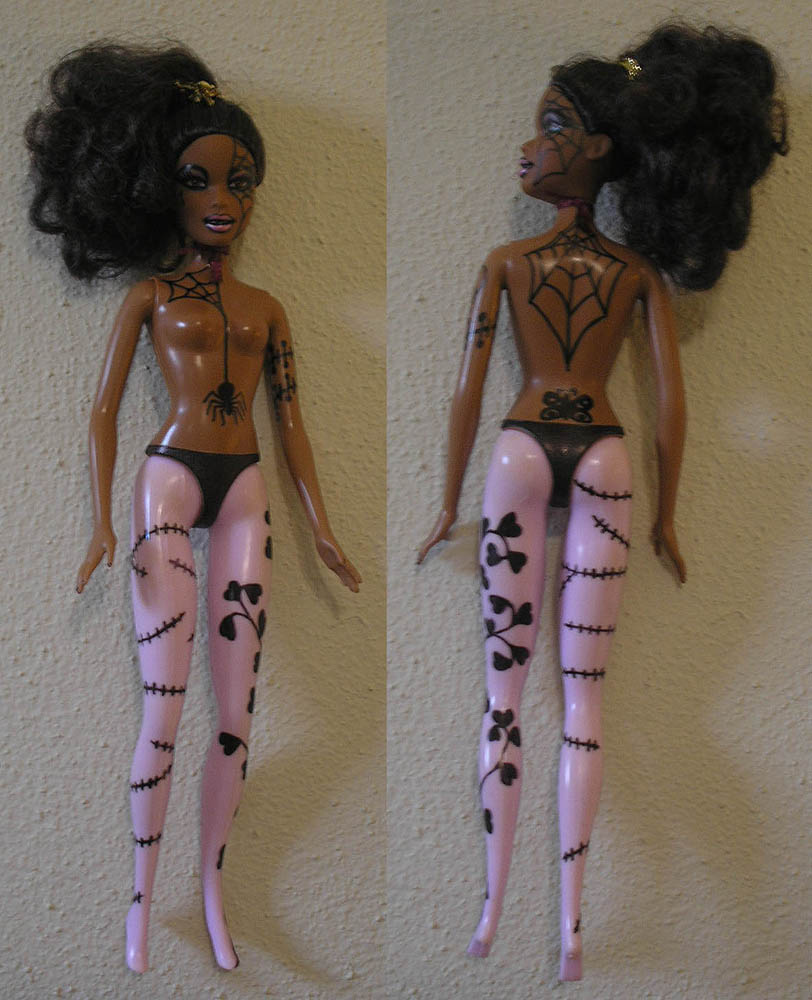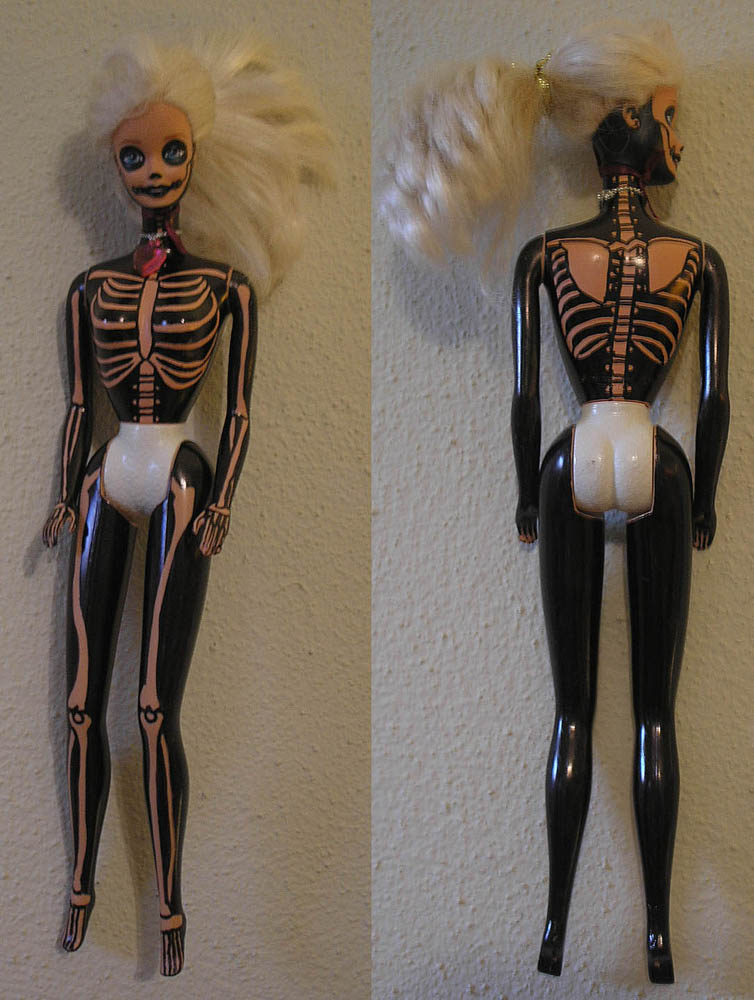 These particular dolls gained pop culture & arcane symbols and tribal tattoos as an outcry and form of personal assertion and became a testament to self expression. The tattoos themselves breathe life into their forms and have protective and regenerative properties.