"The Grand Finale" by Liam Moran
I'm one of the few who can honestly say they were there when the big change happened in the literary community. There were eighteen of us to be exact; most of us came alone. Several others will tell you they were there and recount their stories. Ninety-nine percent of the time they're full of shit. But I'll tell you how it started. I was there. I saw the truth.
We were in this dive bar called The Starving Artist. It got its name from a pair of friends—one wannabe writer and one wannabe actor—who realized they'll never support themselves on their coveted jobs, so they opened a bar with a suitably self-deprecating name. The actor died of an overdose a few years back, so only the failed writer runs the place now.
But when they first opened it, and to this day, they wanted to make it unique, so in the corner of the bar was a stage where people would do standup or read their short stories or poetry or grab an acoustic guitar and sing their sorrows. Every once in a while, someone would try an incredibly low-budget play. No one really listened to anyone who was performing that much, unless the performers brought friends. Typically, the people would mull over what they hate about their lives and drink away their sorrows. Occasionally they'd listen for a minute or two, but then go back to their own business and order another drink. When you performed you neither did nor didn't perform in a way. I, personally, wouldn't count it as performing. There wouldn't be any applause. There wouldn't be any boos. Nobody listened after all.
The place was dark. On the walls you could see the bookshelves the owner put there, but from more than five feet away you couldn't read what the titles of the books were or who the authors were. The place stank of stale booze, body odor, and cigarettes. A hazy fog of smoke hung thick in the room.
Out in the back, behind the dumpster, there was usually someone pedaling drugs ranging from low-grade pot to black-tar heroin. It was a hotspot. Everyone knew, but none of the patrons said anything. They weren't affiliated with Sammy or his staff, but Sammy figured a man's got to make a living, whether through the honest way or not.
Anyway, it was at this hole-in-the-wall dive bar where dreams go to die, that I was tossing back my fourth or fifth Tullamore Dew when this guy comes on stage shaking, but with emotion, not fear. His eyes were fearless if I've ever saw it. He spoke as though it was hard to talk—his voice cracking and everything—with his eyes wet with tears. Good poet or not, I had to give it up for this guy's stage presence.
He said his poem was called "The Grand Finale". Then he started to read. It wasn't all that good; it was a little too melodramatic for my taste, but his presence was gorgeous. I truly believed he believed in his shit. The content was a subpar depressing poem about a man questioning if he wants to end his life or not. We've all heard these types of poems a bunch of times, but his presence: my God!
He was shaking and choking on his words. It was hard to see because it was so dark and there was such a thick cloud of smoke in the air, but I think he managed to squirt a tear or two out. This guy may not be the best poet, but I figured if this doesn't work out for him, he should definitely try acting.
So he rambled about being friendless and how his family turned their backs on him and he lost his faith and all that whiney-shit. But the tremoring, the redness in his eyes, the forced cracking words being pushed out of a dry throat, the pauses for him to swallow back tears; now that was the real show. That was the real art.
My belief in his fearlessness started to change a bit. Something about him made me think that he was in some way scared—just not about performing. He had no issue with that, but there was something else that I just couldn't figure out.
I ordered my fifth or sixth whiskey and watched this man bare his soul. I took a few hits from the drink and soaked in his performance.
On his last stanza, he reached into his coat pocket and pulled out a gun. Nobody screamed, but slowly the room became silent and they focused on the man holding the gun. The man was straight up sobbing, and finally I realized what he was scared of.
We all said we didn't know what was going to happen—some of us even managed to convince ourselves—but we all knew. We really did. But to interrupt such a performance would be a greater sin.
I can't tell you how the poem began, or any of the lines in the middle, but I can tell you the last one; I'll never forget it.
The man put the gun to his head and said, "And that is my grand finale." He paused, choked back some tears and then croaked, "Goodbye." Then he pulled the trigger and blew his brains out in front of the enraptured eighteen people.
Most people would assume that after such a scene everyone would scream and a chaotic Helter Skelter commotion would ensue. But at this poetry reading late in the night, there was nothing but serenity and admiration.
When it happened, everyone was silent. Nobody moved as the gunshot echoed in our ears. We held our drinks stationary and we sat there shocked. Then somebody started clapping. Another man joined him. Within a matter of seconds, we all were clapping and shouting our congratulations. It was beautiful. None of us had seen anything like it. A poem had to be honest if you gave it that kind of an ending.
The problem people had with poets—mainly poets who use poetry as a way to cope, which is most of them—is that they talk about their depression and hopelessness and despair, but nobody could fully know if this was true or not. As for that corpse that laid in front of us, nobody doubted his depression. Nobody doubted his hopelessness. Nobody doubted his despair. How could you? His body was still warm even though a quarter of his head was missing. He not only wrote about his pain; he followed through with it. He was the only real poet any of us ever knew.
The applause continued for several minutes even though nobody took a bow, and nobody was there to realize we were applauding them. But we did it for the art. We did it for the honesty.
The police and ambulance showed up. I always wondered why they even bothered calling the ambulance when the top of his head was missing. He shot a magnum revolver clean through temple to temple. I don't think any EMT could fix that at that point. Even Dr. Frankenstein would need an intact brain.
One of the men who was at the infamous and seminal performance was a literary critic for a magazine. He wasn't expecting to go there for a story; he was just grabbing a drink to not focus on life like the rest of us. But he found his story there and wrote a cover story on 'honest realism'. It was realism all the way through. You don't stop at an ambivalence to suicide or alluding to suicide, you go all the way. The literary crowd ate it up. We found out the poet's name: Guy Sanders. Nobody heard of him before, but now he was the hottest name in town. Nobody knew anything else about him, and few people could quote more than one line that he had written, but he was a sensation. He built up a fan base and, over time, imitators.
#
It started off with people trying to make a name for themselves. Nobodies who saved up a particular short story or poem as their farewell, read it, and killed themselves to the sound of booming applause. The government wouldn't allow public suicide, so they used a euphemism. They would say they were performing their 'Grand Finale', and everyone knew what it meant.
They sold out theatres—and these were nobodies—and people would camp outside to buy tickets to their suicides. They outsold the bigtime poets and authors, whether their fame came from being critically acclaimed or from commercial popularity, it didn't matter. People didn't want to see them; they'd much prefer to see a nobody slice their neck open or swallow a bottle of sleeping pills as they drift into nothingness. So the bigtime authors and poets had to join the fray if they wanted their legacy to stay relevant.
The ones who made a name for themselves previous to the spate of public suicides had an advantage. They would say they were doing readings across the country—the more popular ones went across the world—saying that this was their 'Farewell Tour'. Performing their 'Grand Finale' was code for a stage event; but if they were going on tour it was, 'Farewell Tour'. That was code that they would commit suicide somewhere on that tour. The benefit to this was they could drag it out and get more fame or money for this.
There was still a benefit for getting money. Even if you did die, you got to decide what happens with that money afterwards. Many writers are narcissistic people, so several of them chose to build monuments in their honor. Others chose a beneficiary, like a friend or family member. Whatever you chose to do with your money after you died was your business; it was up to the place holding the event or tour to follow through with it and obey your wishes.
The phrases started coming out. "Anybody who's anybody in literature is dead." "You have to be dead to be in this business." A Time magazine cover read, "Can Death Breathe New Life into Literature?"
#
It was during this new and exciting time that I tried to climb aboard this train, only I didn't want to die. Luckily for me, I had my brother who was a doctor, and my best friend was a plastic surgeon. The plan was set.
I gave my first performance of "The Grand Finale" and was shocked by how many people came. I'm embarrassed to say that I had stage fright. I felt envious of all those other performers who did this before me. Granted, if all goes according to plan, nobody will recognize me, but unlike me, they never intended to perform again.
So, I did my act, performed my "Grand Finale" and then downed a bottle of pills and felt myself drift into nothingness. By the time I lost my ability to move and felt myself drifting away, the curtain dropped accompanied with thunderous applause. I closed my eyes and it all went black.
When I came to, I inhaled in shock as I smelled burned hair. My chest burned and I noticed an AED machine hooked up to me. I was lying in the back of the van with my brother, Harry, leaning over me.
"Jesus, Chuck," he said to me, panting only slightly less than I, "I thought I lost you."
"Sorry to disappoint," I said through deep gasps.
Harry inserted a syringe into a vein in my right arm and muttered, "To counteract the pills."
"I've never been one for needles, but I think I can officially say I've made bigger sacrifices to make the big bucks." I smiled.
"Fuck, you're crazy," my friend Reggie said from the driver's seat. "I can't believe I signed up for this."
"It's because you know as crazy as it might be, it'll make all three of us rich as kings," I told him.
"So what do we do now?" Reggie asked.
"You got the corpse?" I asked.
Hank unzipped the body bag next to me. The body was fresh—almost as if it rose six feet as soon as it went six feet under. The face that looked back at me was an almost uncanny resemblance of mine.
"Spooky," I muttered. "Got to hand it to you Reggie, you're a damn good plastic surgeon."
"You're a sick man, Chuck," Reggie says. "And you're helping to dig up the body next time. I'm not a superstitious man, but gravedigging at the dead of night can give anyone the creeps."
"Come on," I told him. "I'm already putting in most of the risk as is."
Harry was checking my vital signs when he grunted matter-of-factly, "It would reduce the time of our highest potential of getting caught by a third."
"So…," Reggie said, "anyone willing to answer the question I asked earlier? What do we do now?"
"We drop dead-me off at the hospital," I nodded my head over to the corpse beside me, "then we keep real-me hidden until they pay Harry, then we move, you change our faces, we change our identities, and then we keep doing it until we've all made enough money to never work again," I said matter-of-factly.
And that's exactly what we did. I put down my brother, Harry, as the beneficiary to my staged suicide, so we all waited for a check to come in the mail and eagerly waited to see how much it was.
"Seventy-eight thousand?!" I shouted. "I killed myself up there and they don't even give me six digits?!" I paced around steaming and ranting.
Reggie piped in, "The problem is the pills. Nobody wants to pay that much to see a man slowly fade away. They need something more dramatic, realer."
"Please," I said. "The audience never knows which way one of these suicides will go, so the method isn't the problem. Maybe it's just bad luck. We'll try this again and see what happens."
So we changed faces, changed identities, and did it again—this time with a noose. I hung in front of the crowd for a long period of time with a makeshift knot to avoid complete suffocation. Unfortunately, our tying skills weren't the best, so I did choke a bit on the noose. My limbs went numb as the curtain dropped and, as I saw my brother and Reggie hurrying toward me, I blacked out from the lack of airflow. Once they dragged me outside and the coast was clear, Harry performed CPR and, just like that, I was brought back to life.
I coughed and regained my terrified suffocated breaths. We got the check and it was up to a couple hundred grand. That's when I realized this was going to take longer than I thought, so I devised a new plan.
After moving and changing my identity once again, I got a novel published, which was pretty easy now that a large percentage of writers have offed themselves. Now there's less competition. So, I build up a bit of notoriety, and then I let it leak all over social media, that I will be doing my "Farewell Tour" in two years to this date. I also let rumors leak on the internet that it will be a bloody ending. I pump out two more novels in that time and then I begin my tour. This time we're not holding back. The audience wants gore, so that's what we're going to give them.
#
I wait until the very last day of the tour so I can soak up as much money as I can. Now that the Grand Finale is finally here, and everyone knows this is my last opportunity to kill myself, the place is packed.
Now this is the payoff. This is what's going to make Harry, Reggie, and I never have to work a day in our lives again.
So, I give my reading, and get to my Grand Finale. I think I'm overacting. The first couple of times it seemed easy to shake and mimic the emotion of the first literary suicide I witnessed at The Starving Artist all those years ago. But now, with two suicides already under my belt, I don't feel as scared. I've become used to killing myself at this point.
I get to the end of my Grand Finale and then slit my wrists and just stare downward in the chair. The applause comes in slow, but then picks up and soon people are screaming and whistling as if they're asking for an encore they can't possibly receive.
I look upward for a second and realize no curtains are dropping. Why's it taking so long?
The blood continues to pour out of me and onto the carpet as the crowd gets louder and louder. When is the curtain going to drop? I wonder.
My head grows faint, and the place starts to look dimmer. There's a lot more blood than I expected. I start to fear I may have nicked a major artery. It's harder to see. It seems foggier. For some reason I'm reminded of the smoke-filled ambience of The Starving Artist.
When it's too hard to lift my head, I see Reggie and Harry sprinting right at me—clearly visible by the entire audience—and then I drift off.
#
I come to in the back of a van again with a blood bag in an IV hooked up to my arm. My brother's bright red, surgically altered face shows pure panic as his usually calm and steady hands shake in terror while trying to suture up my wrists.
"His eyes are open!" He shouts over his shoulder, then turns to me. "We're taking you to a hospital. We have no other choice. Just hang on!" my brother screams.
I try but can't speak. I see a tear roll down my brother's cheek.
"You think we're still getting paid?" Reggie asks from the front seat.
"Shut up, Reggie!" my brother shouts.
"I just want to make sure it wasn't all a waste, you know," Reggie says. "In his memory."
"Shut the fuck up, Reggie!" my brother shouts once again. Then he turns back to me and frantically chants, "Come on, Chuck! Hang in there! Come on, you can do it!"
My eyes get foggier and dimmer, reminding me about the dim, smoke-filled room where Guy Sanders gave the only performance anyone could remember from him.
I'm fading. I grow cold. I need to accept it. Whether willingly or accidentally, in a packed auditorium or alone in a hospital bed, we all give our grand finale sometime.
END
Liam Moran has been published in Coffin Bell Journal, Ripples in Space, and Haunted MTL, and his two novels, 'Saving Fiction' and 'Love is Delusional' are available on Amazon. Originally from Levittown, New York, he now resides in the suburbs of Chicago, where he enjoys reading, writing, and catching the Sunday games with some friends at a local sports bar, where he engages in his love/hate relationship with the Buffalo Bills. He invites fans to follow his Facebook page @LiamMoranAuthor or go to his website at amazon.com/author/liammoran and to feel free to message him if they so desire.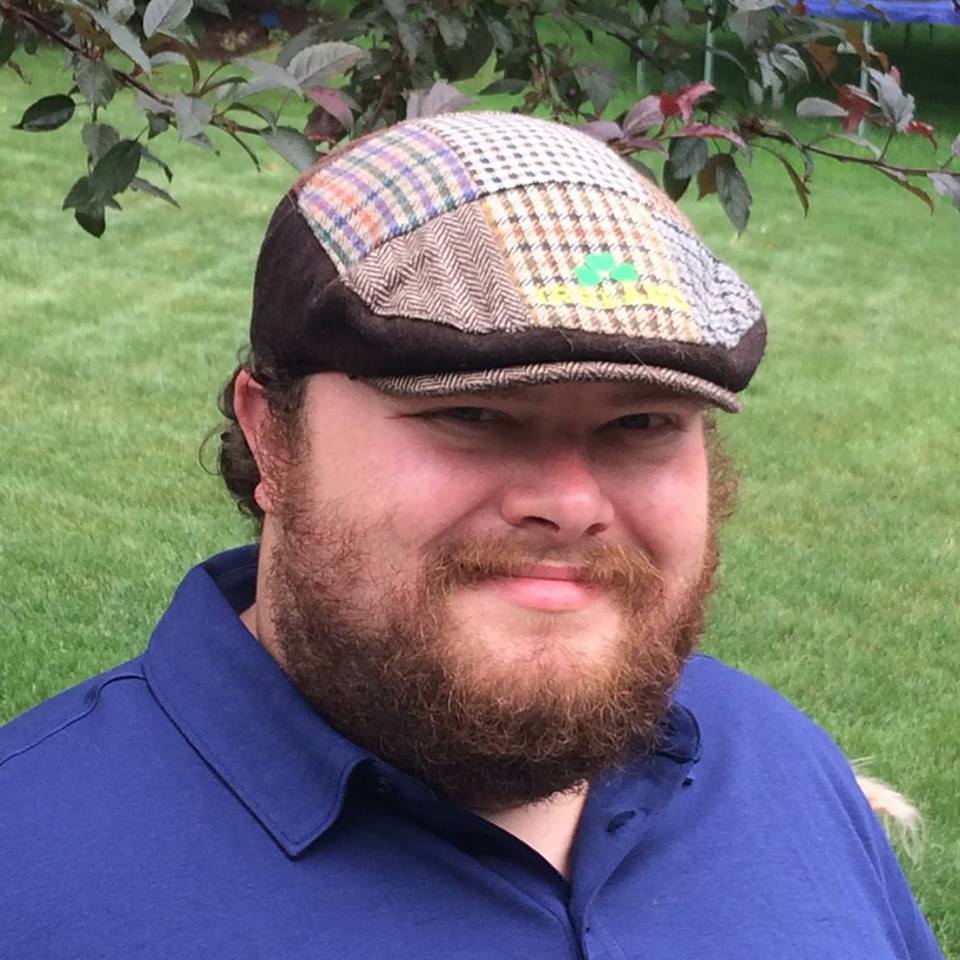 Reanimating Dead Art with Monsters by Jennifer Weigel
Dead art… It's a thing that happens, sadly. Typically found at thrift and antique stores or dumpster diving or by the side of the road. But art is never really dead, just resting… Here are some reanimated paintings I made by incorporating nail polish monsters into existing art.
Let's face it – reworking old abandoned artworks with monsters kind of rocks. For awhile they were all over the internet. I admit, it took me a long time to muster up the courage to paint into someone else's grandmother's art, but once I started I just couldn't stop. From top to bottom, left to right we have: Zombies, Unicorn, Siren, Krakken, Harpies, Sasquatch, Alien Invasion, Witch, and Serpent.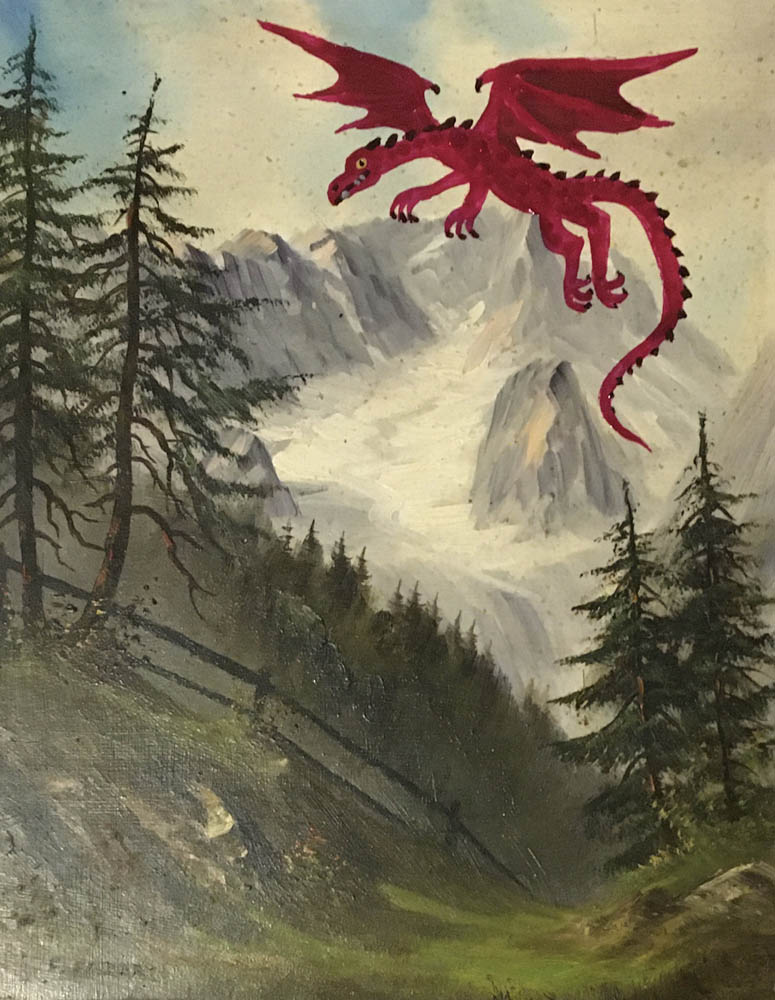 The dragon is probably my favorite. All of the shades of red are really vibrant and striking against the green. And dragons are always so classic and grandiose and terrifying, perfect for pairing with a mountain landscape. I love painting with nail polish for the sparkle, even if the fumes do get kind of noxious en masse. (The best subject to paint in this media is Rocky Horror style lips by the way, in case you were wondering.)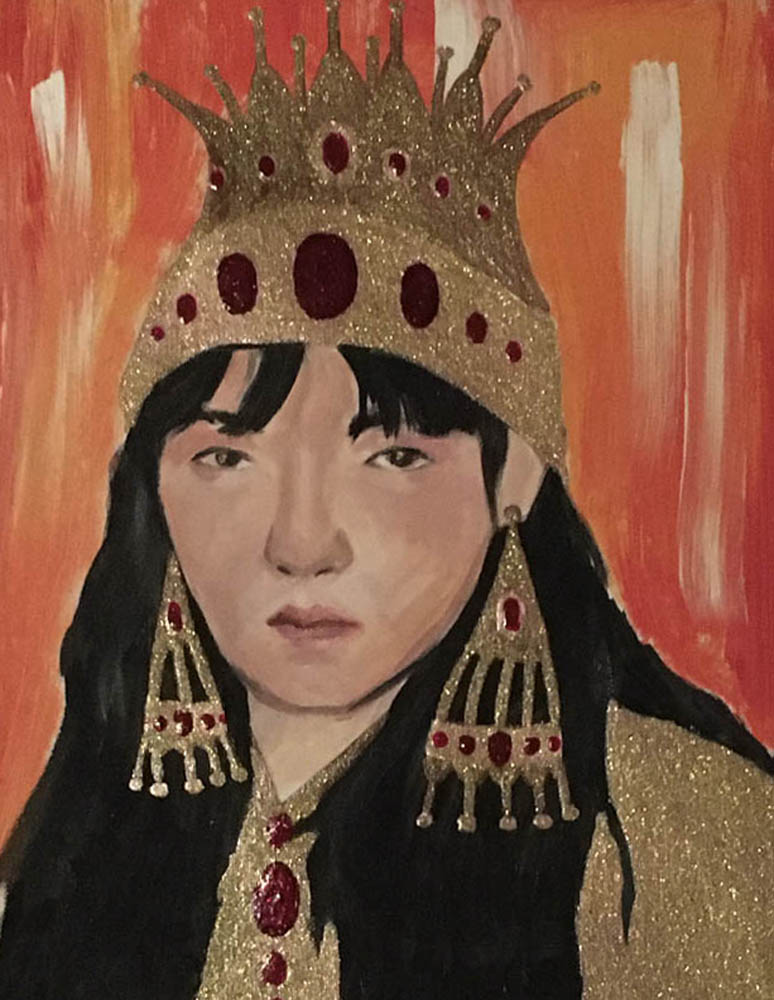 And what better way to complete the collection than with a portrait of a Fairy Queen, her icy stare drilling into your soul. She's up to some sort of magical mischief, that's for sure.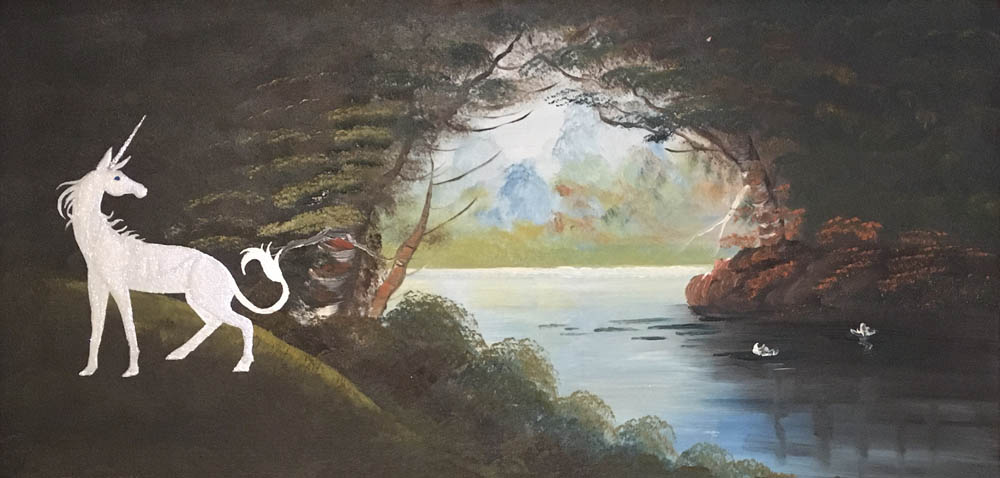 And speaking of magical mischief, this is the monster painting I made just for me. The original artwork is about 4 feet long and I knew as soon as I saw it that I wanted to reanimate it in this exact way for all that this is the last in the series that I did. I even added extra shimmer factor. I'd initially considered adding a sea serpent or a dragon but no, she told me to stop.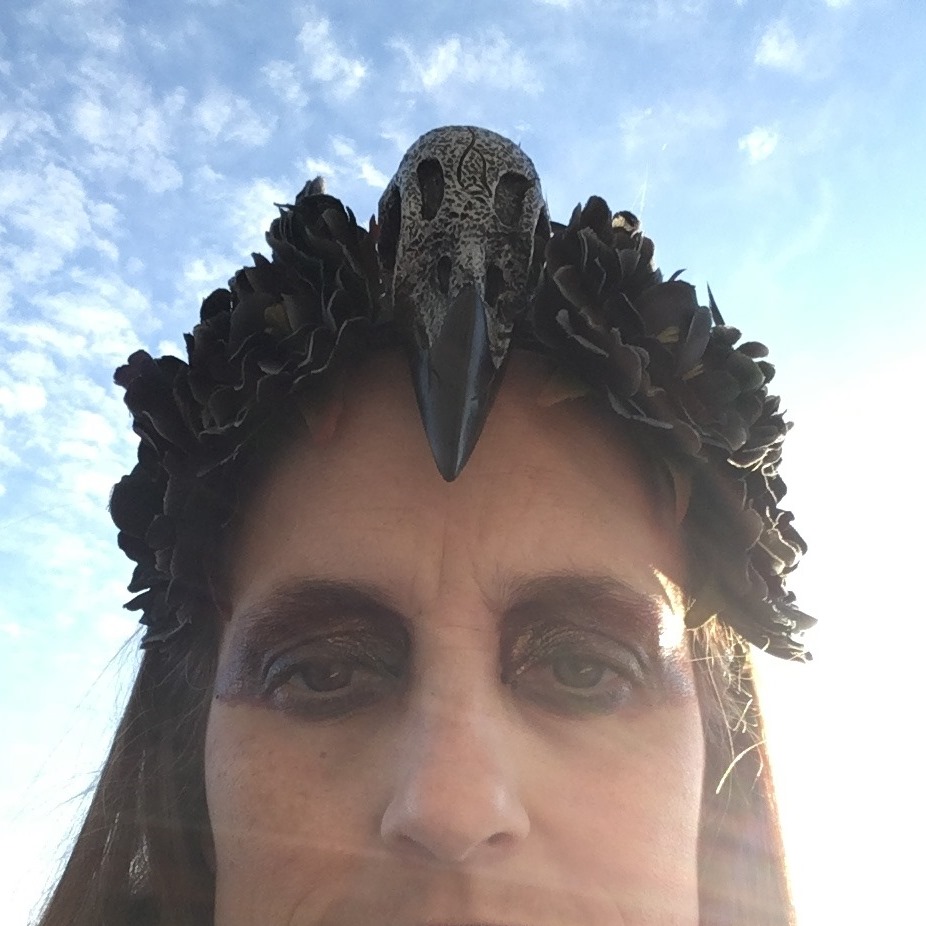 Feel free to check out more of Jennifer Weigel's work here on Haunted MTL or on her writing, fine art, and conceptual projects websites.
LTD: Revisiting Broken Doll Head, Interview 2
Our last interview with Broken Doll Head here on Haunted MTL never set well with me. I just feared that I wasn't able to get the whole scoop on the V-Day Uprising for you, our dear readership. So I arranged another exclusive interview to reconnect and see how it's going.
Without further ado, I bring you our second exclusive interview with Broken Doll Head…
---
Thank you so much for having me again. Wow you have changed since the last time we spoke. You seem… calmer. Please don't hate me or burn down my house for saying anything about it.
The movement is still underway; it is still time. But I needed to take care of me, you know. The rage has subsided somewhat. My anger was not serving me well. After the last uprising, the rest of me was sent to the far corners of the earth in biohazard bags. I had to find another approach, for the cause as well as my own sanity. I am much calmer, thank you for noticing.
In our last interview, you kept repeating that it is time. Time for what exactly? Would you care to elaborate here now?
It is still time. It is always time. Until the violence is addressed we must continue to rise up and make a scene. We will not be silenced or stigmatized. We can't be complacent. This is how we got to where we are with the Supreme Court in 2022. Horrific injustices are still happening globally and even within our own borders; it's too easy to forget that.
What do you suggest we do?
Take action. Share your stories. Give others space to voice their own. Raise awareness and fight the system of oppression. Rally. We must take back our own power. It will not be just given freely.
So what are you up to nowadays?
I've been getting in touch with my inner Earth Goddess. Are you aware of how our environmental impacts affect dolls everywhere? Climate change is creating greater vulnerabilities for those already at risk. We have to look at the intersections of climate, gender and race globally. We have to return to our Mother Earth.
Thank you again Broken Doll Head for joining us and our dear readership here on Haunted MTL's Lighter than Dark. It's good to reconnect with you after the V-Day Uprising and we wish you all the best in your bold eco-enlightenment vision.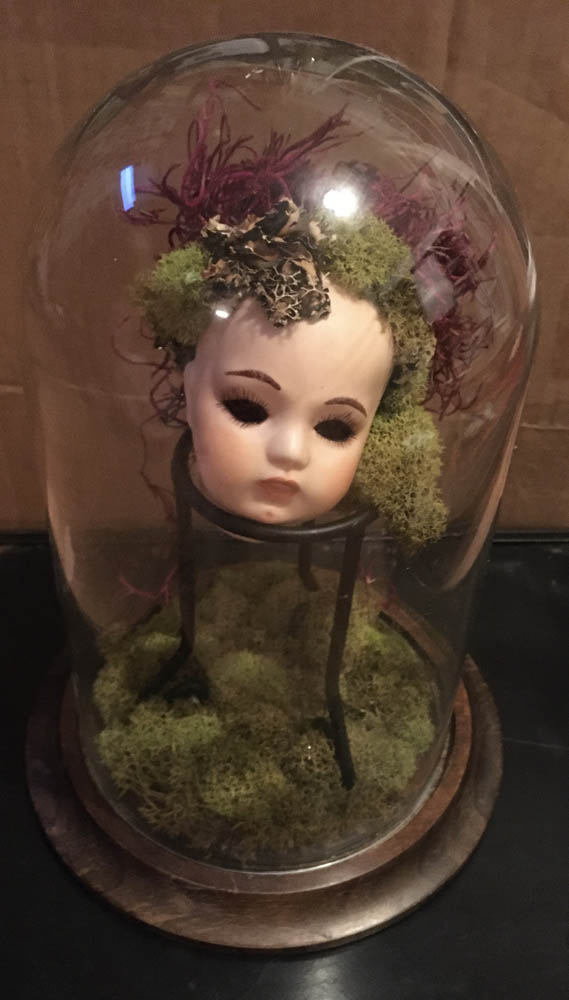 Again, if you want to learn more about the V-Day movement, please check out their website here.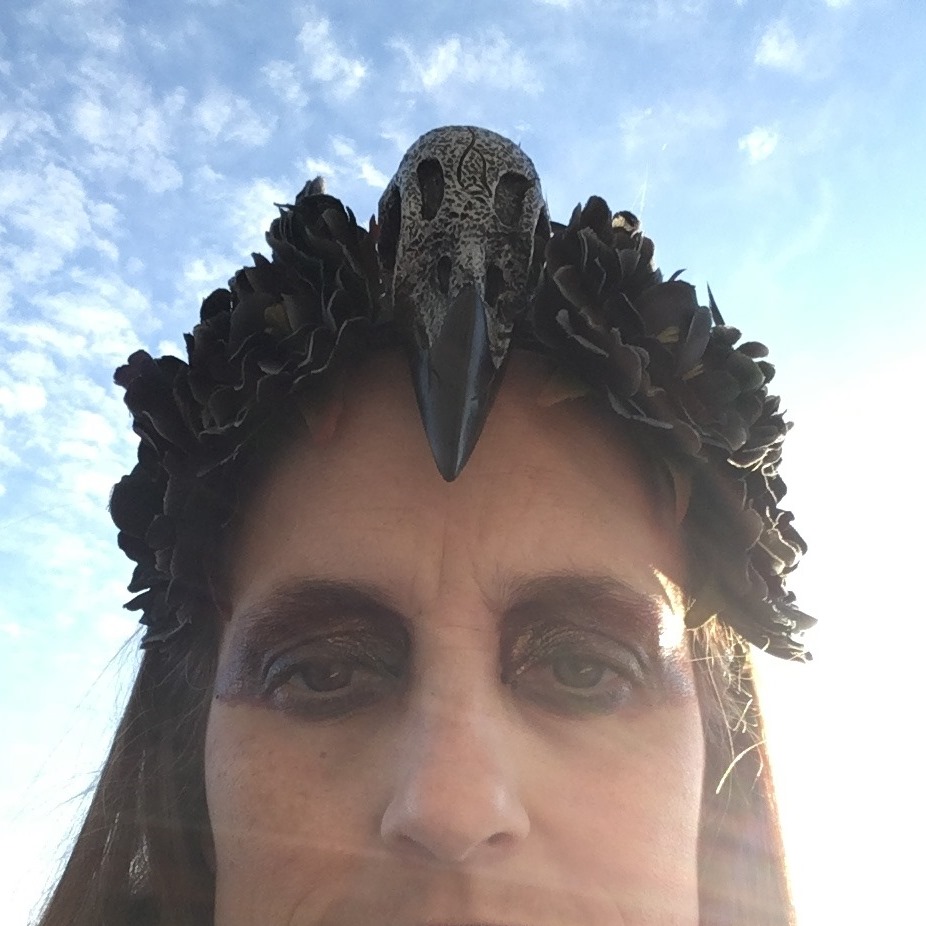 The Way Things Were, story by Jennifer Weigel
Revisiting my last St. Patrick's Day post, what's a wolf to were?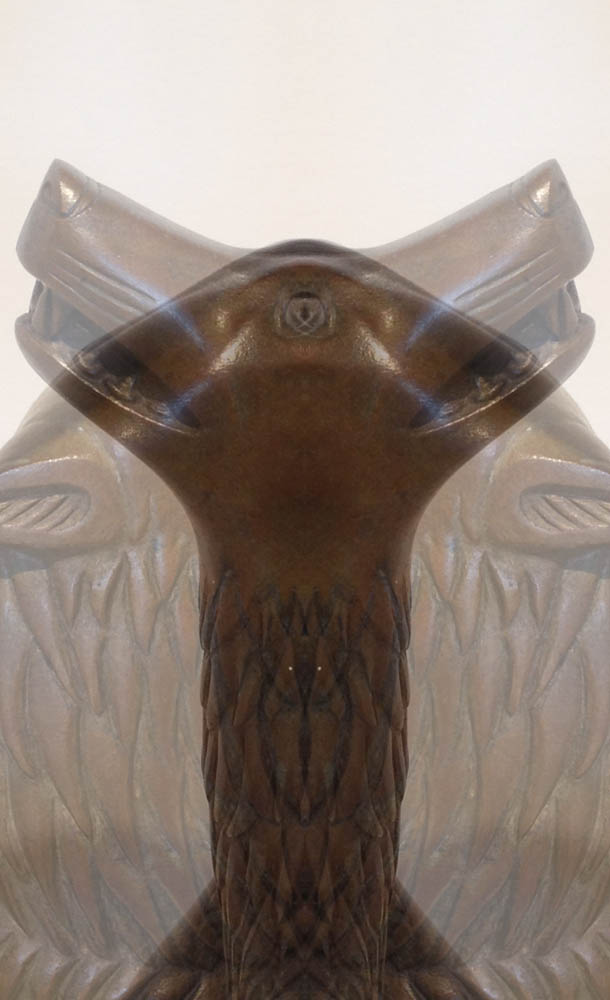 I grimaced as I remembered the previous St. Patrick's Day. I had been shot while I was eating a sugar cookie waiting in line to buy a Scratchers ticket, my golden ride to my dream cabin in the woods. Wow, to think that was just a year ago and so much has changed since then. But where should I begin?
Well, the junkyard's under new management. Or something. It seems they decided I wasn't ferocious enough so I've been replaced by a couple of working stiffs. Or Mastiffs as it were, same difference to me. Apparently after they found the bloodied shirt I'd draped inconspicuously over a chair, they thought something had happened on my watch and decided to retire me.
Or at any rate ol' Sal took me home. I guess it's like retirement, but not the good kind where you tour the world Route 66 style, head lolled out of the side of a vintage Cadillac, breeze flowing through your beard as you drink in the open road. More the kind where you just stop showing up to work and no one really asks about you.
Now Sal's a pretty cool dude, and he tends to mind his own business. But he's a bit stingy with the treats and he's a no-paws-on-the-furniture kind of guy. I don't get it, his pad isn't that sweet, just a bunch of hand-me-down Ikea that he didn't even put together himself. Not that I could have helped with that, I can't read those instructions to save my life even if they are all pictures. It's all visual gibberish to me unless there's a rabbit or a squirrel in there someplace that I can relate to.
And it's been a real roll in the mud trying to cover up the stench of my monthly secret. I miss third shift at the junkyard when Monty would fall asleep on the job and I was free to do whatever I wanted. It sure made the change easier. Monty never noticed, or he never let on that he did. We were a good team and had it pretty good, he and I – I don't know how I wound up shacking up with Sal instead when all was said and done. There was some kind of talk at the time, over landlords and pet deposits and whatnot, and in the end Sal was the only one who said yes.
So there I was, this St. Patrick's Day, trying to figure out how to sneak out into the great suburban landscape with the neighbors' headstrong Chihuahua who barks his fool head off at everything. He doesn't ever say anything interesting through the fence about the local gossip, just a string of profanities about staying off his precious grass. Just like his owners… Suburbia, it doesn't suit the two of us junkyard junkies. I'm pretty sure Sal inherited this joint with everything else here. He just never had the kind of ambition that would land him in a place like this on his own, if you know what I mean.
Fortunately, this St. Patrick's Day, Sal was passed out on the sofa after binge watching some show on Netflix about werewolves of all things. Who believes in that nonsense? They get it all wrong anyway. The history channel with its alien conspiracies is so much better.
I managed to borrow a change of clothes and creep out the front door. At least there's something to say about all the greenery, it is a fresh change of pace even if the yards are too neatly manicured and the fences are too high. And I do love how I always feel like McGruff crossed paths with one of those neighborhood watch trenchcoat spies this time of the month. I'd sure love to take a bite out of crime, especially if it involves that pesky Pomeranian that always pees on Mrs. Patterson's petunias and gets everyone else blamed for it.
So sure enough, I slunk off towards the local convenience mart, which is a bit more of a trek here past the water park and the elementary school. Nice neighborhood though, very quiet, especially at this time of night.
Well, when I got there, wouldn't you know it, but I ran into that same nondescript teen from my last foray into the convenience store near the junkyard. What was he doing here of all places? Seriously don't these kids learn anything nowadays? I let out a stern growl as I snatched a cookie from the nearby end cap, making sure he noticed that I meant business.
Apparently the kid recognized me too, he stopped mid-tracks at the beer cooler and his face blanched like he'd seen a ghost. Some cheeky little girl-thing motioned to him to hurry it along by laying on the horn of their beater car from the parking lot. Whatever they were up to was no good, I was certain. He snapped out of it, grabbed a six-pack and headed towards the cashier, eyes fixed on me the whole time. Not again. Not after what it cost me the last time when I hadn't realized my job was at stake. I stared back, hairs rising on the back of my neck. I bared my teeth. This time, I wouldn't let him off so easy…
The teen edged up to the cashier and presented his trophy. Unsurprisingly, the clerk asked for ID, and the kid reached into his jacket. Let the games begin, I grumbled to myself. But instead of a gun, he pulled out a wallet. He flashed a driver's license at the clerk and pointed in my general direction, "I'll get whatever Santa's having too." He tossed a wad of cash on the counter and gave me a knowing wink before he flew out of there like he was on fire. I stood in dazed confusion as he and his girl sped out of the lot and disappeared down the road.
"Well, Santa?" the clerk said, snapping me out of my reverie. Her dark-circled eyes stared over wide rimmed glasses, her rumpled shirt bearing the name-tag Deb. She smelled like BBQ potato chips and cheap cherry cola.
I quieted and shook my head. "I want a Scratchers. Not one of those crossword bingo puzzle trials but something less… wordy. How 'bout a Fast Cash?" I barked as I tossed the cookie on the counter.
"Sure thing," she said as she handed me a ticket and looked towards the door at the now vacant lot. "And keep the change, I guess."
A couple silver pieces, a peanut butter cookie and a lotto ticket later, maybe this is my lucky day after all…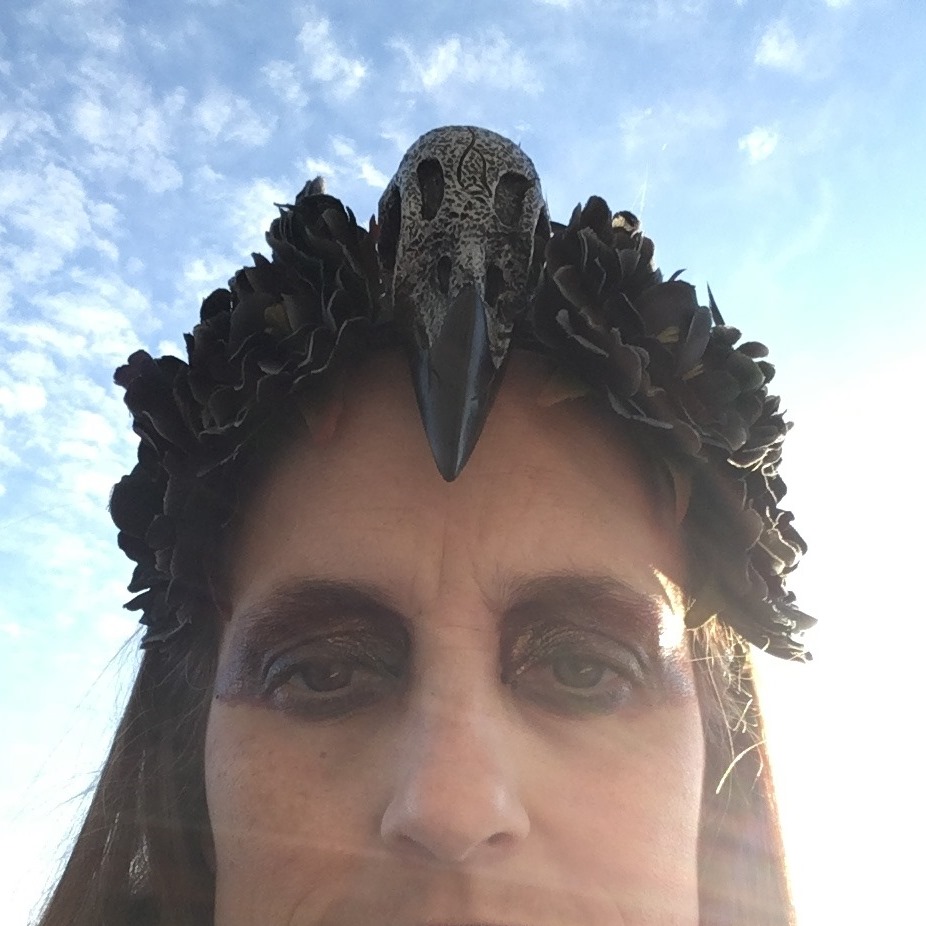 Check out more of Jennifer Weigel's writing here at Jennifer Weigel Words.