Join the circus today! You know you want to… because where else are you going to find all of your favorite treats from HADES Concessions…?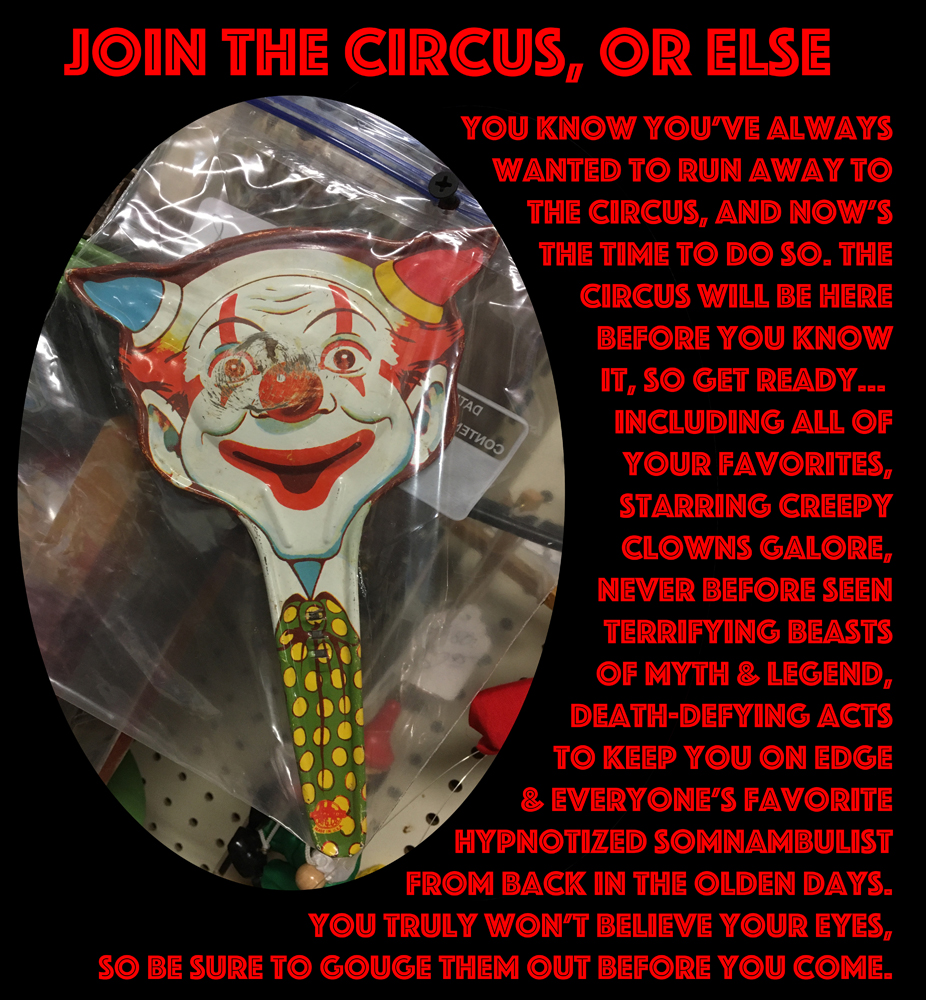 Artwork description: Call to join the circus with crushed creepy clown noisemaker trapped in a plastic bag at the local antique mall, waiting for some unsuspecting individual to get it out and rattle it to be transported to another dimension…
Image text reads: Join the circus, or else. You know you've always wanted to run away to the circus, and now's the time to do so. The circus will be here before you know it, so get ready… Including all of your favorites, starring creepy clowns galore, never before seen terrifying beasts of myth & legend, death-defying acts to keep you on edge & everyone's favorite hypnotized somnambulist from back in the olden days. You truly won't believe your eyes, so be sure to gouge them out before you come.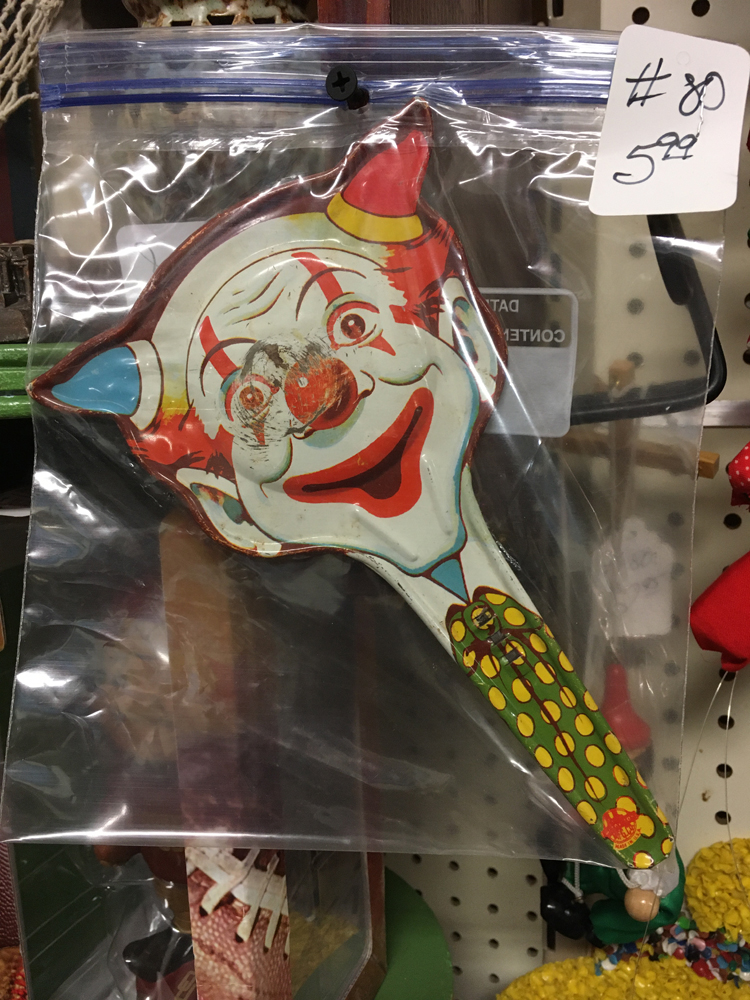 Clown shaker is guaranteed to transport you to your very own personal circus Hellscape with creepy clowns and more. Just rattle it three times to be instantly transported to the world of the undead. No guarantees, no returns…