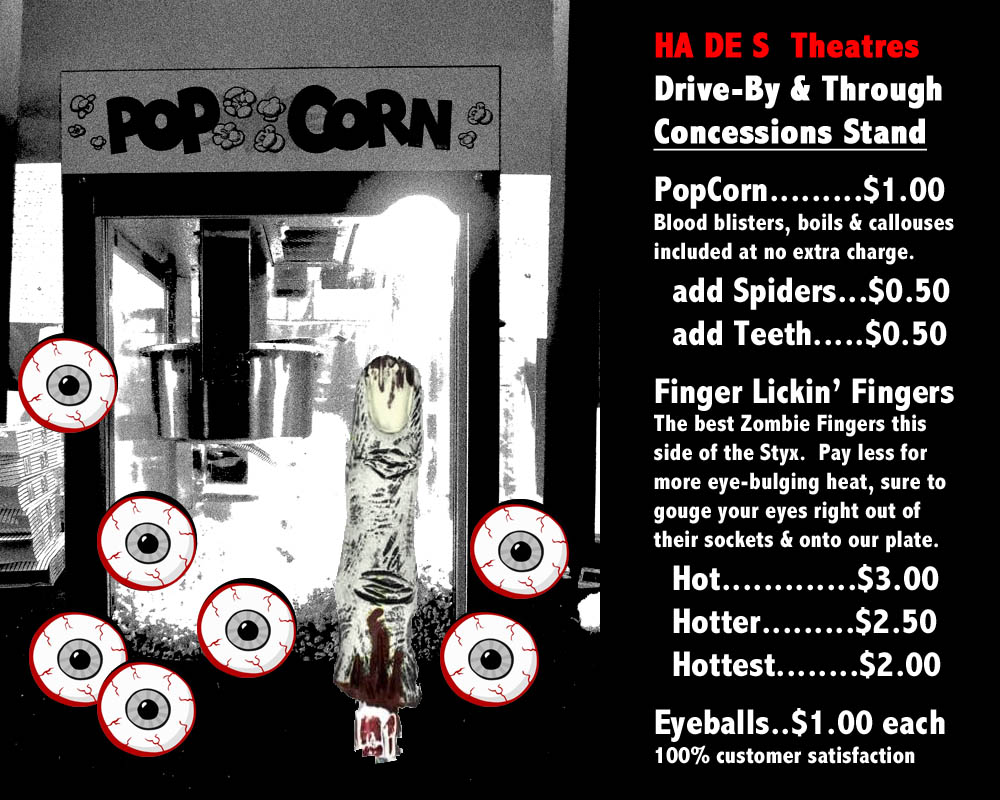 Artwork description: Menu for HA DE S Theatres Concessions Stand featuring ethereal washed out black and white photograph Pop Corn machine with red rimmed eyeballs and pallid green-grey bloody zombie finger superimposed.
Image text reads: HA DE S Theatres Drive-By & Through Concessions Stand
Pop Corn… $1.00 (Blood blisters, boils and callouses included at no extra charge.) Add Spiders… $0.50. Add Teeth… $0.50.
Finger Lickin' Fingers (The best Zombie Fingers this side of the Styx. Pay less for more eye-bulging heat, sure to gouge your eyes right out of their sockets & onto our plate.) Hot… $3.00. Hotter… $2.50. Hottest… $2.00.
Eyeballs… $1.00 each. 100% customer satisfaction.