The Midnight Peddler is introducing an all new home delivery service. Because with everyone ordering online nowadays, delivery's where the big bucks are… And they're sure to have all your favorite Midnight Munchies snacks!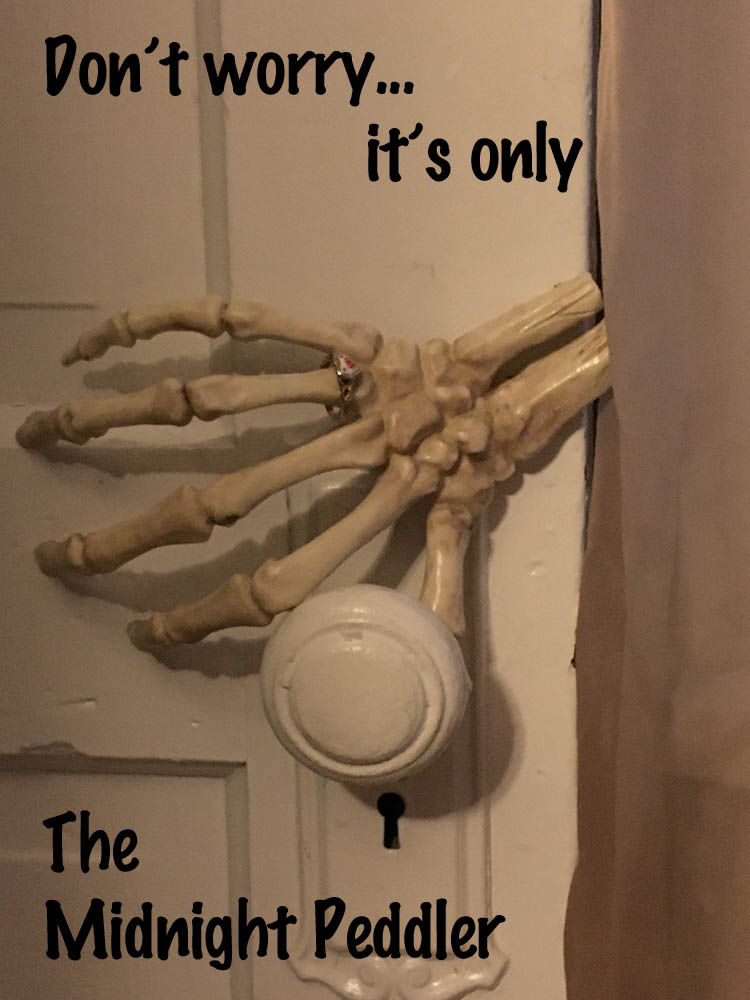 Artwork description: A skeletal hand reaches for the door.
Image text reads: Don't worry… it's only The Midnight Peddler.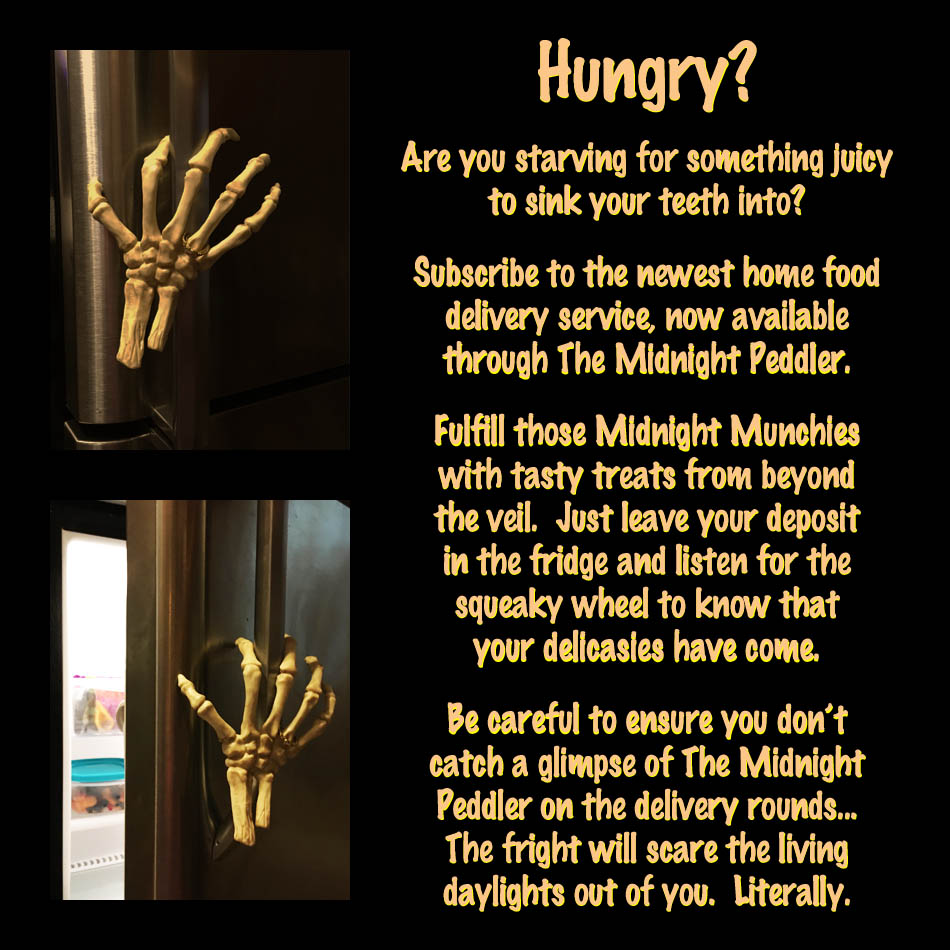 Artwork description: The skeletal hand opens the fridge to make sure it is well stocked on Midnight Munchies.
Image text reads: Hungry?
Are you starving for something juicy to sink your teeth into?
Subscribe to the newest home food delivery service, now available through The Midnight Peddler.
Fulfill those Midnight Munchies with tasty treats from beyond the veil. Just leave your deposit in the fridge and listen for the squeaky wheel to know that your delicasies have come.
Be careful to ensure you don't catch a glimpse of The Midnight Peddler on the delivery rounds… The fright will scare the living daylights out of you. Literally.
Because if you're going to be up all night anyway, you might as well have a snack…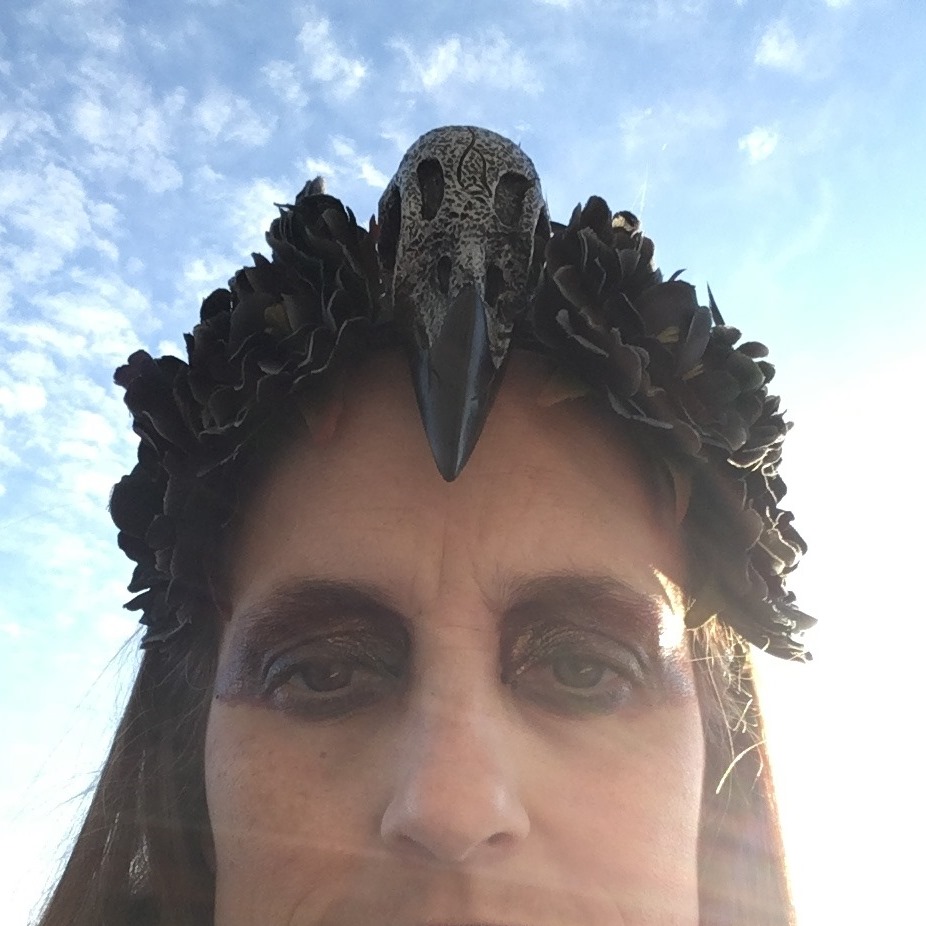 LTD Tripped Out Motivational Posters
Tripped out… in case you just couldn't get enough of Everything Everywhere All at Once and the return of the infinite bagel with EVERYTHING on it…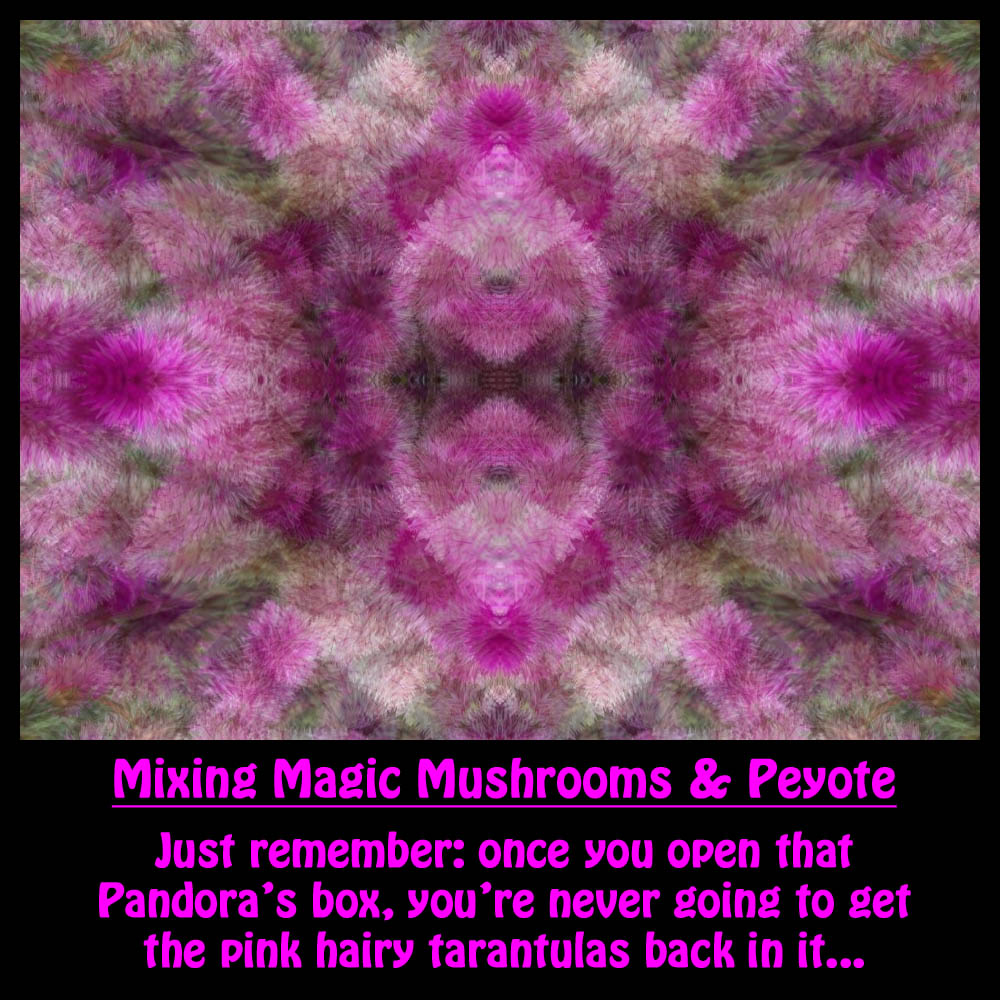 Artwork description: kaleidoscopic image of pink hairy horror (This is actually a fink fuzzy frond plant not unlike a Cockscomb but with longer thinner flowering feelers rather than the fuller protuberances you see on a full-bodied Cockscomb plant. I have no idea what it was, but it was very odd so I had to snap a photo.)
Image text reads: Mixing Magic Mushrooms & Peyote Just remember: once you open that Pandora's box, you're never going to get the pink hairy tarantulas back in it…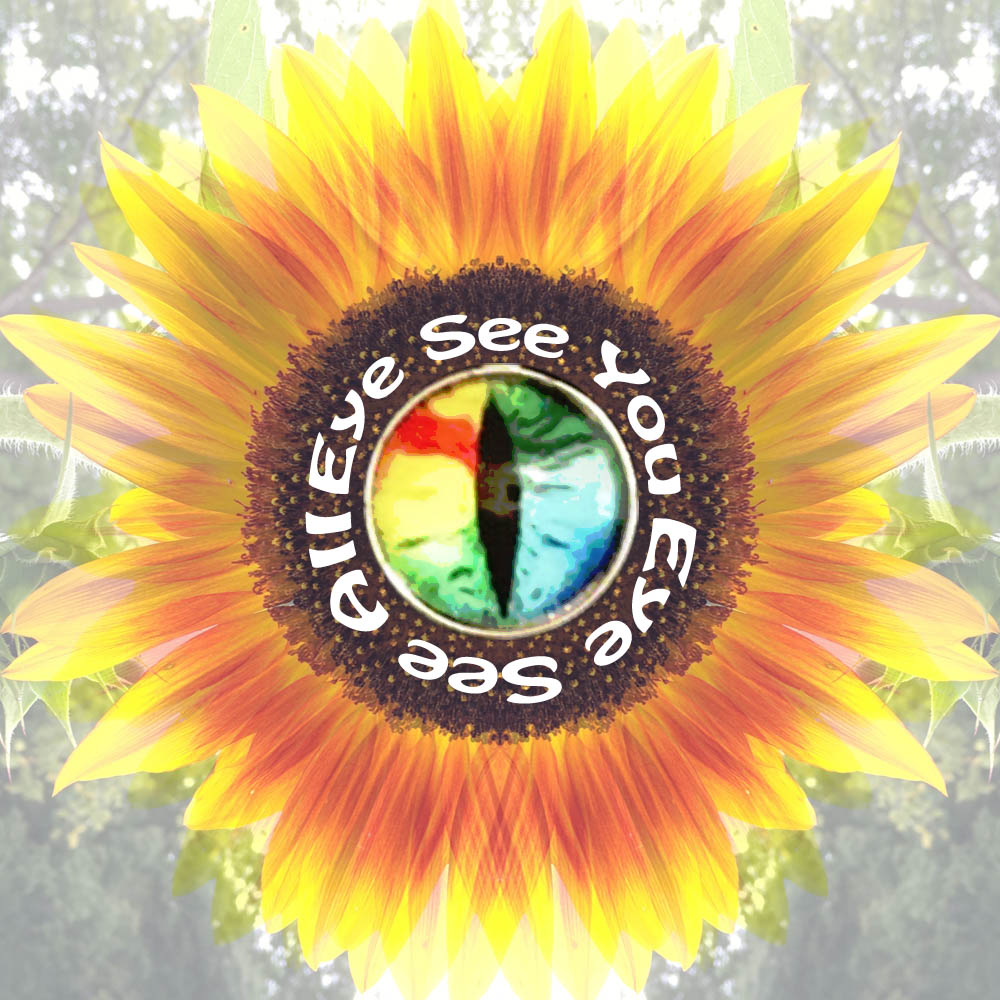 Artwork description: kaleidoscopic sunflower backlit by the sun with text and rainbow eye overlay
Image text reads: Eye See You Eye See All (in circle text so you can start and end reading wherever). In an ideal context this would be printed in the bottom of your tea mug or on a record that can slowly spin.
For more crazy tripped out fun, check out Weird Al's post on Craig's List…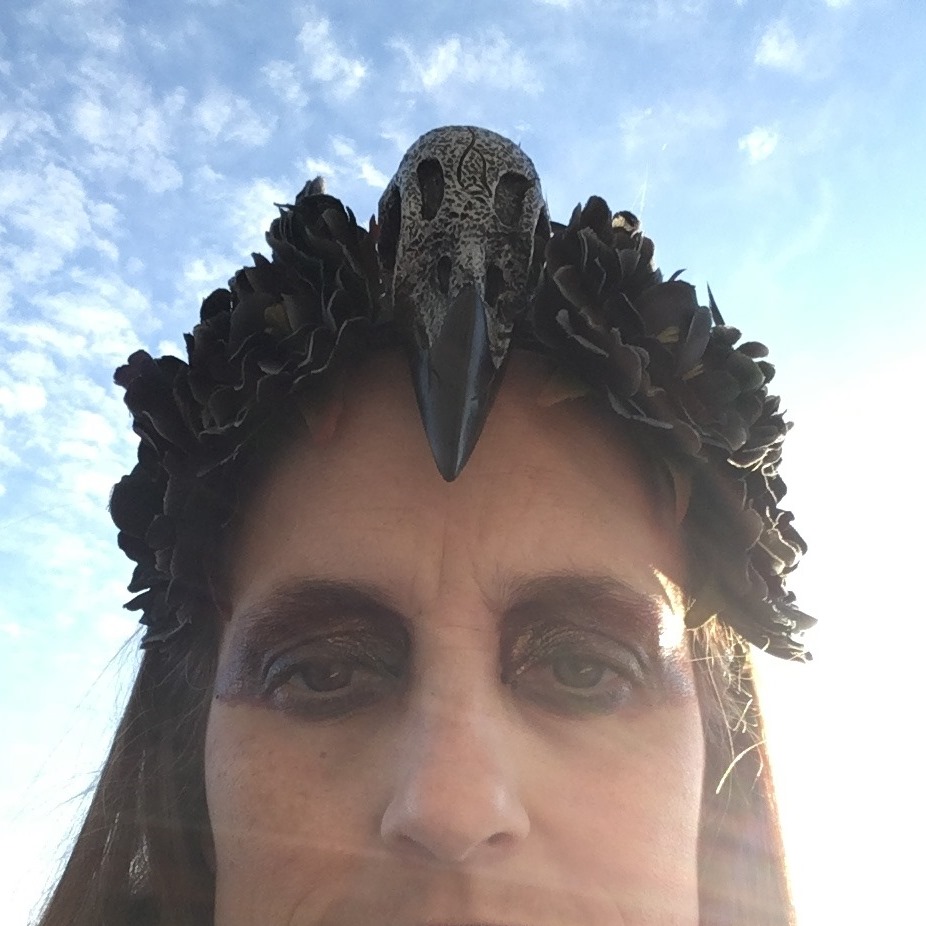 In keeping with the tradition of celebrating the first New Year Baby, the firstborn of the year, we are excited to announce the birth of Baybee Draconia Werewoof. Draconia was birthed at precisely midnight January 1, 2023 during a demonic ritual. We are still uncertain whether or not her mother survived the event. But, like any demonspawn, Draconia is already well on her way to ruling the world with an iron-clawed fist.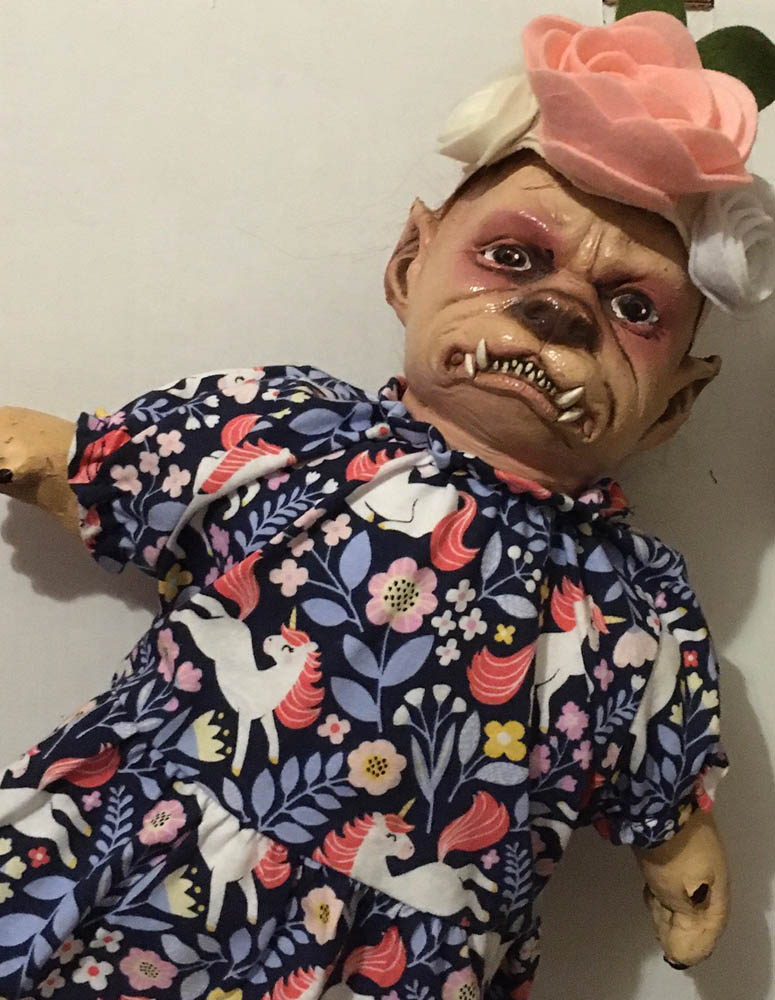 New Year Baby Draconia opened her eyes immediately and ripped apart the fancy 2023 sash she was christened with upon her arrival. She was already walking, teething, and mauling her nursery mates about an hour after her birth. After setting off two minor explosions and a small fire, she is starting to show a propensity for the Dark Magicks. Her experiences are limited so her mind control and delusional tendencies are still fledgling, but are sure to really take off as she takes in more of the world.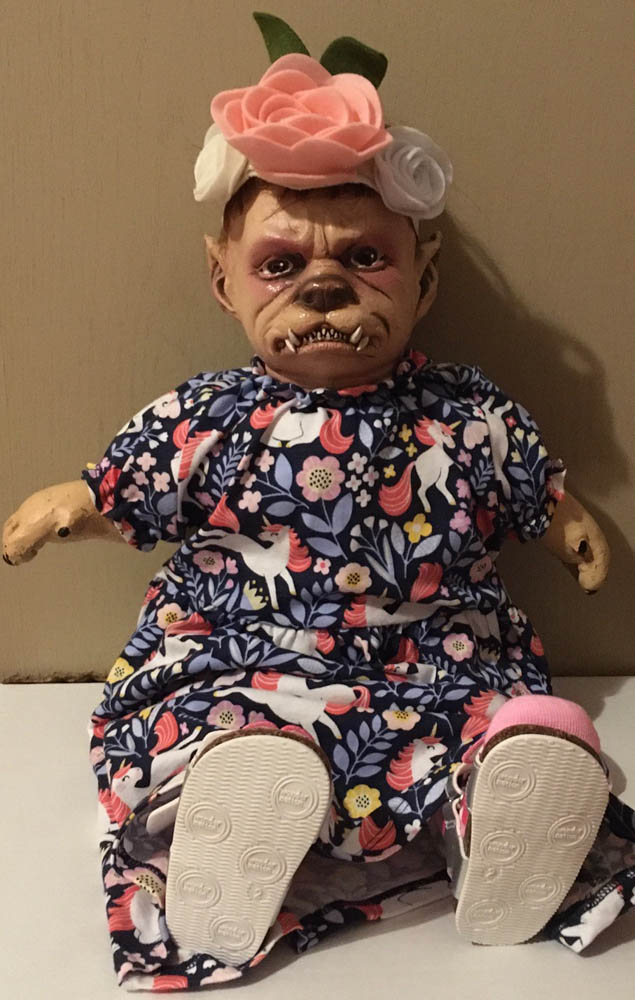 New Year Baby Draconia is expected to start schooling this year within her cultist circle. As her skills and following develop, she will begin to pave the way for the Spawn of Satan, Harbinger of the Apocolypse, so Draconia is the New Year Baby to keep an eye on.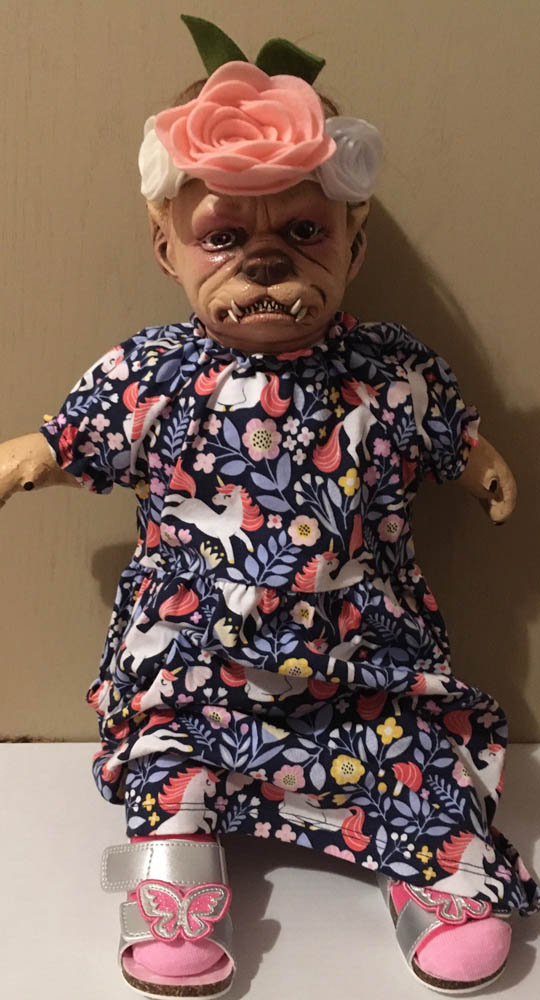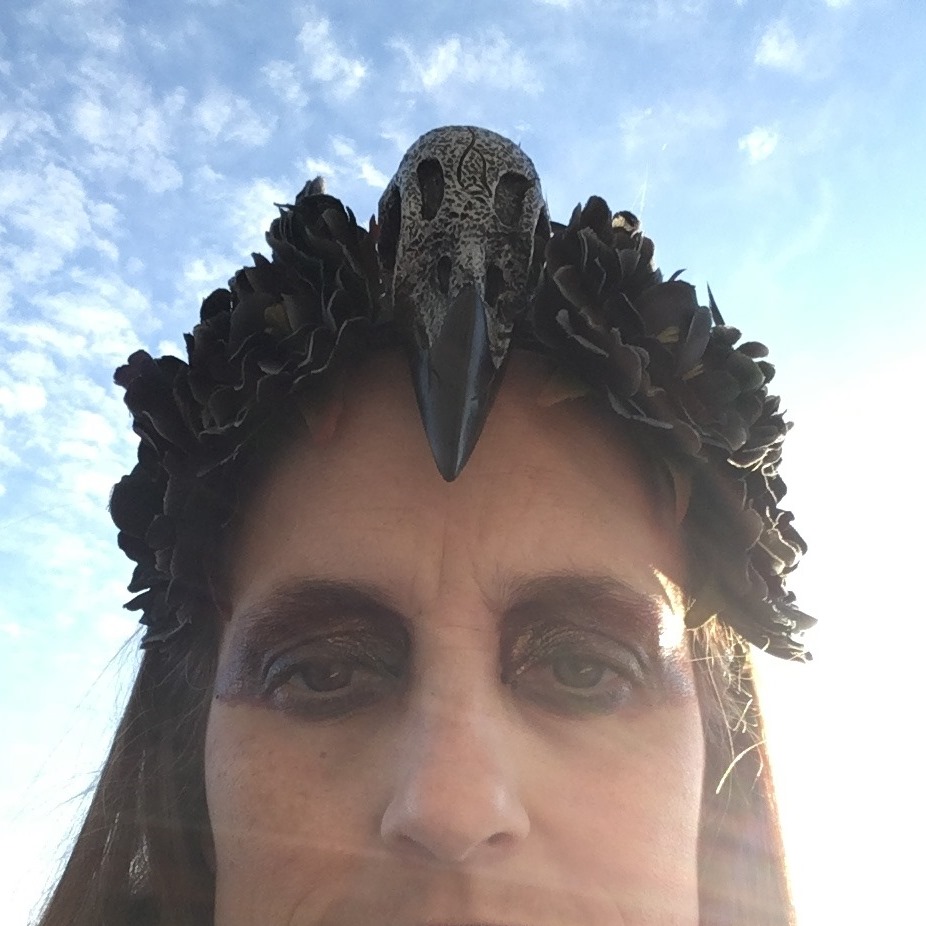 LTD: The Horrors of Jell-O
Jell-O is horrifying, and not just because of all that has been revealed about its longtime spokesperson Bill Cosby. In its dark past, it has called forth Eldritch horrors beyond human comprehension from the depths of the furthest points of the universe.
But Jell-O itself is harmless you say, besides which it is yummy. And it's fun to make glowing Jell-O shots and zombie brains & other body parts with my silicone Halloween molds. Just think about all of The Joys of Jell-O, you assert. As both a horror fan and culinary inclusionist, I can tell you're not convinced…
Now I'm not talking about the fruit salad Jell-O concoctions that have graced every Midwest potluck for nearly a century. No, I'm referring to the 1940s Jell-O terrors involving shredded vegetables, pureed hot dogs, fish, shrimp, and other substances that many of us dare not speak of today, for fear we may slowly lose our sanity by simply mentioning them.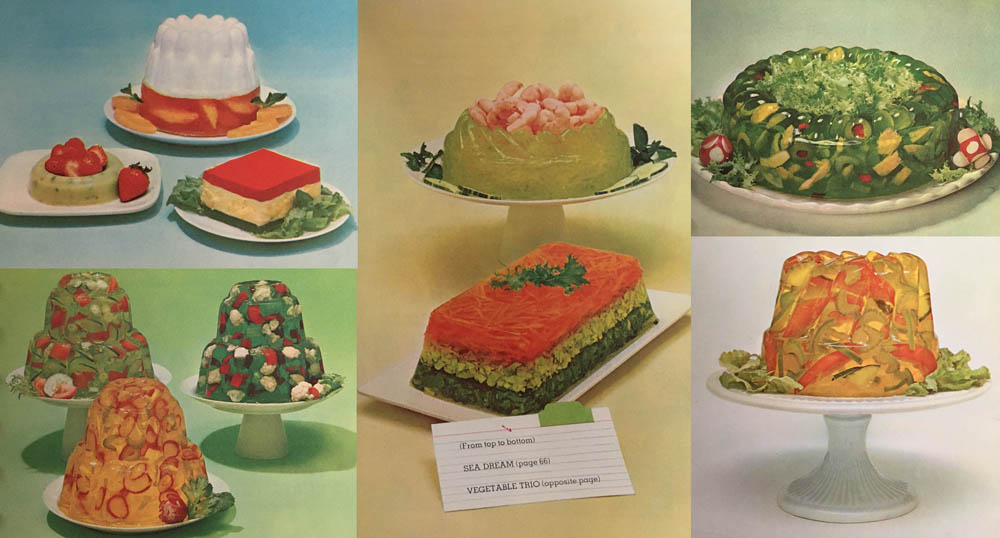 Still don't believe me? Well, let's check out some of the most incriminating evidence, shall we?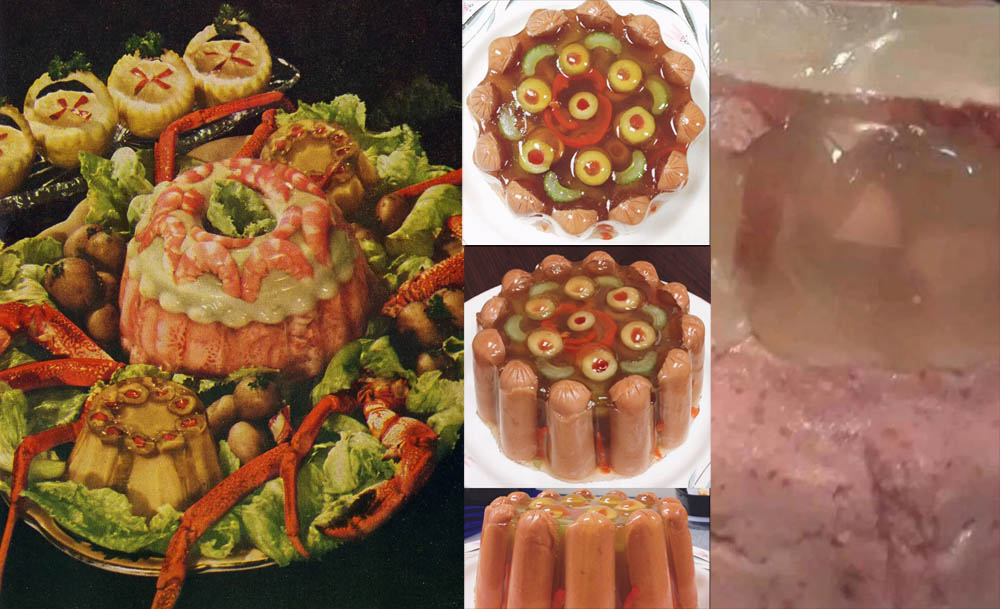 What in all of Hell's half acre are these monstrocities? They look like something straight out of Hades concessions? Why would anyone in their right mind do that to perfectly good seafood? And what's with the hot dog cultists, or worse yet – pureed hot dogs? Remember – if the dog won't eat it, maybe it actually isn't food. And the cat is repelled as if she saw a ghost, then perhaps she really did…
To call forth a demigod or other deity of any sort, one does best to craft something in its image, and these culinary masterpieces did exactly that. Imagine all of the Lovecraftian horrors they sought to unleash upon the unsuspecting world. What Eldritch terrors are drawn to the smell and taste of aspic? We must do everything in our power to thwart this great evil.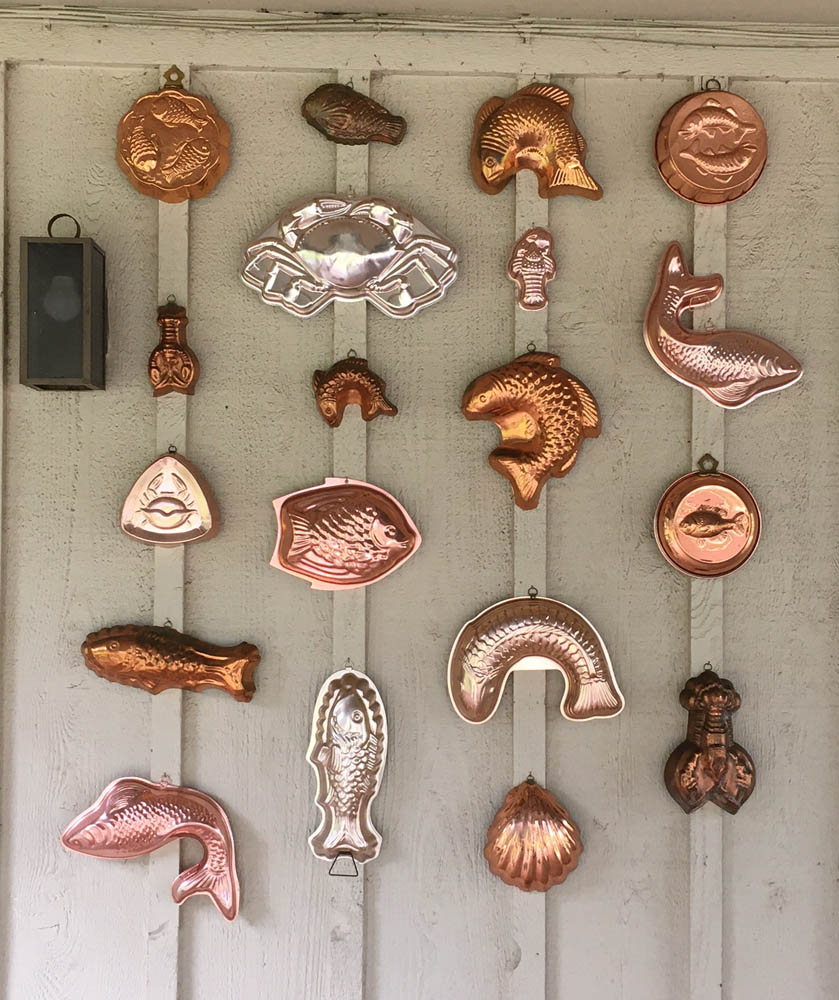 In response, I have chosen to collect copper fish molds. These kitchen adornments' sole function was to craft these horrific things, that is their nefarious purpose. No one makes fruit salad Jell-O in the shape of a dead salmon, now do they? Of course not! Give it some thought, and join me in being a part of the solution.