The Midnight Peddler is introducing an all new home delivery service. Because with everyone ordering online nowadays, delivery's where the big bucks are… And they're sure to have all your favorite Midnight Munchies snacks!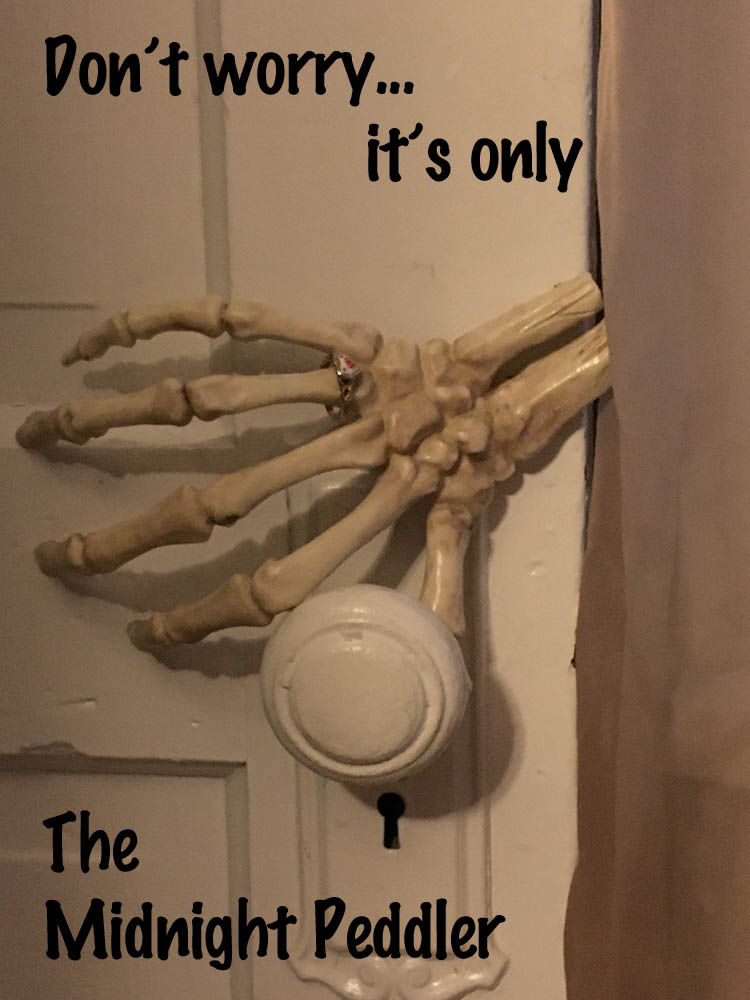 Artwork description: A skeletal hand reaches for the door.
Image text reads: Don't worry… it's only The Midnight Peddler.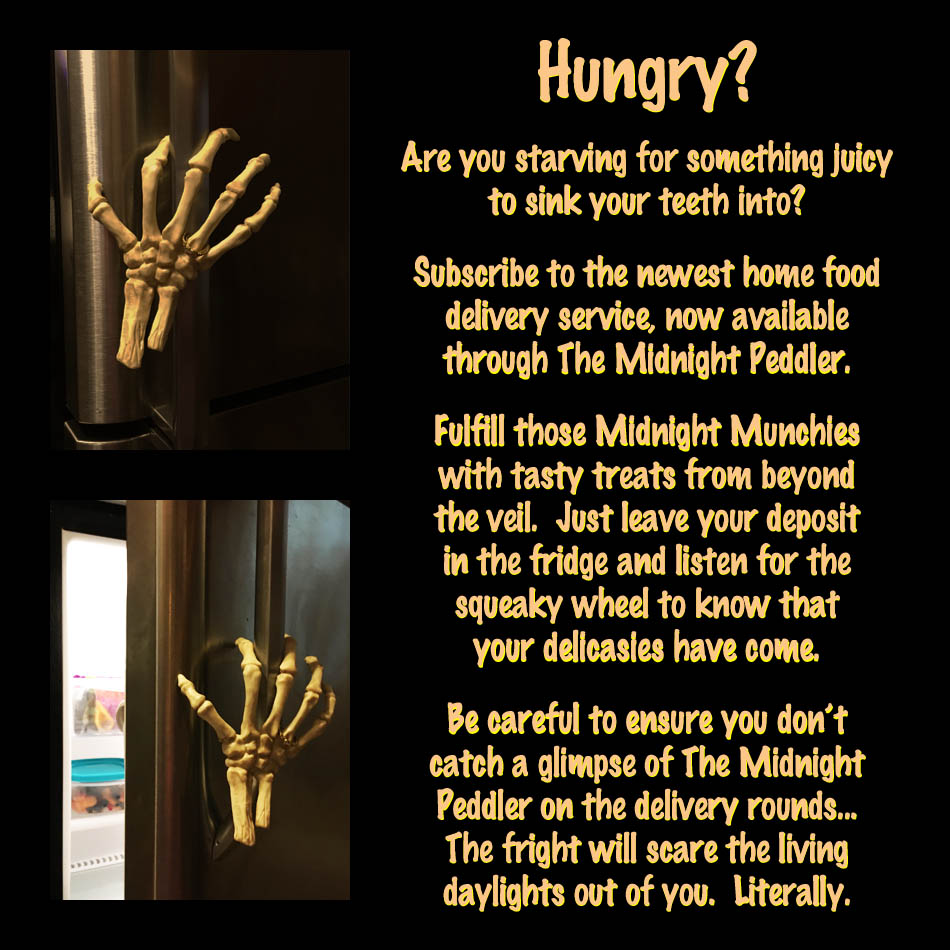 Artwork description: The skeletal hand opens the fridge to make sure it is well stocked on Midnight Munchies.
Image text reads: Hungry?
Are you starving for something juicy to sink your teeth into?
Subscribe to the newest home food delivery service, now available through The Midnight Peddler.
Fulfill those Midnight Munchies with tasty treats from beyond the veil. Just leave your deposit in the fridge and listen for the squeaky wheel to know that your delicasies have come.
Be careful to ensure you don't catch a glimpse of The Midnight Peddler on the delivery rounds… The fright will scare the living daylights out of you. Literally.
Because if you're going to be up all night anyway, you might as well have a snack…