Welcome back to Total Monster Makeover!
You've met the amazing cast here on Total Monster Makeover, and caught glimpses of their likenesses in their coloring page portraits, round 1 & round 2. So now it's time to meet our lucky contestants… As coloring pages!!!
Meet Contestant #1!
Our first contestant hails from Des Moines Iowa and is a stocker at the local All-Mart. We nabbed him from the side of the road walking home from work after the night owl shift. The name on his badge says Jerry but we'll call him Bubba-JoeBob-Brian.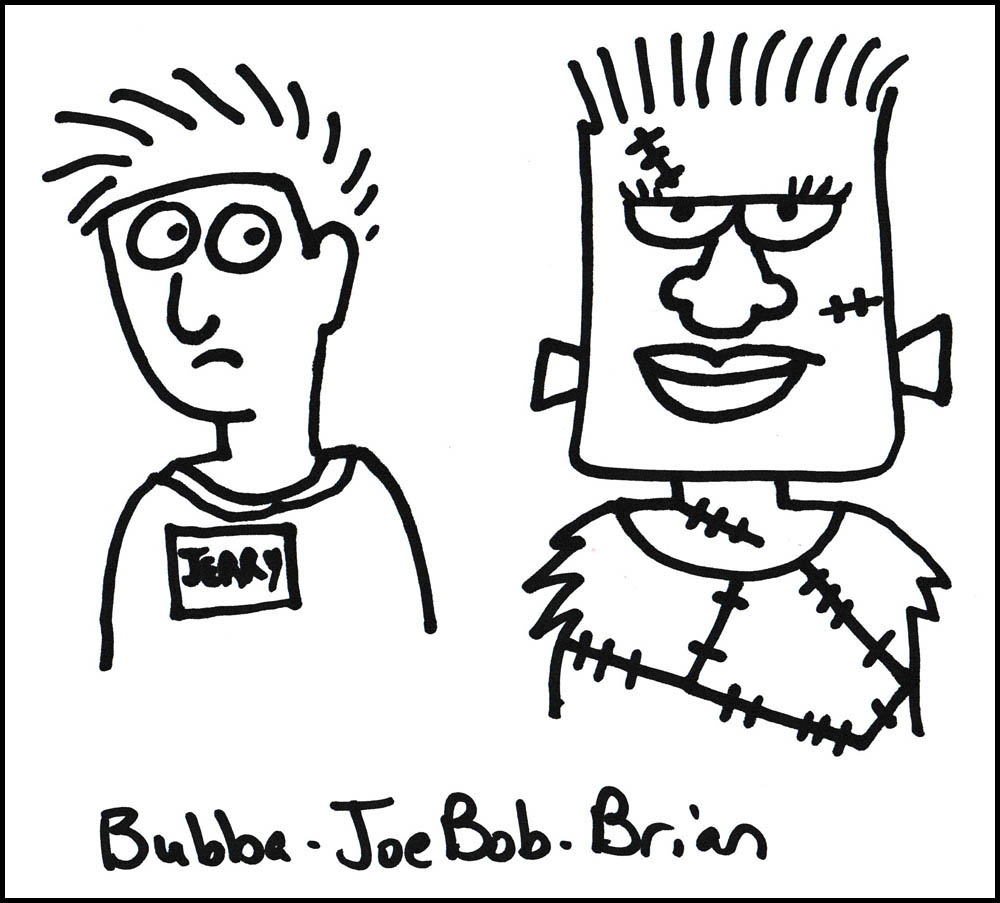 Contestant #2 here on Total Monster Makeover…
Our next contestant was living out of her van in California when she ran into the Night Watchman from Hotel California on a rendezvous to Hearst Castle. Literally. The things you have to do for good service nowadays… Awestruck by the beauty and ostentatiousness of the estate, Miss Mary Mayhem is seeking a status upgrade and wants to get in on the Upper Crust Action…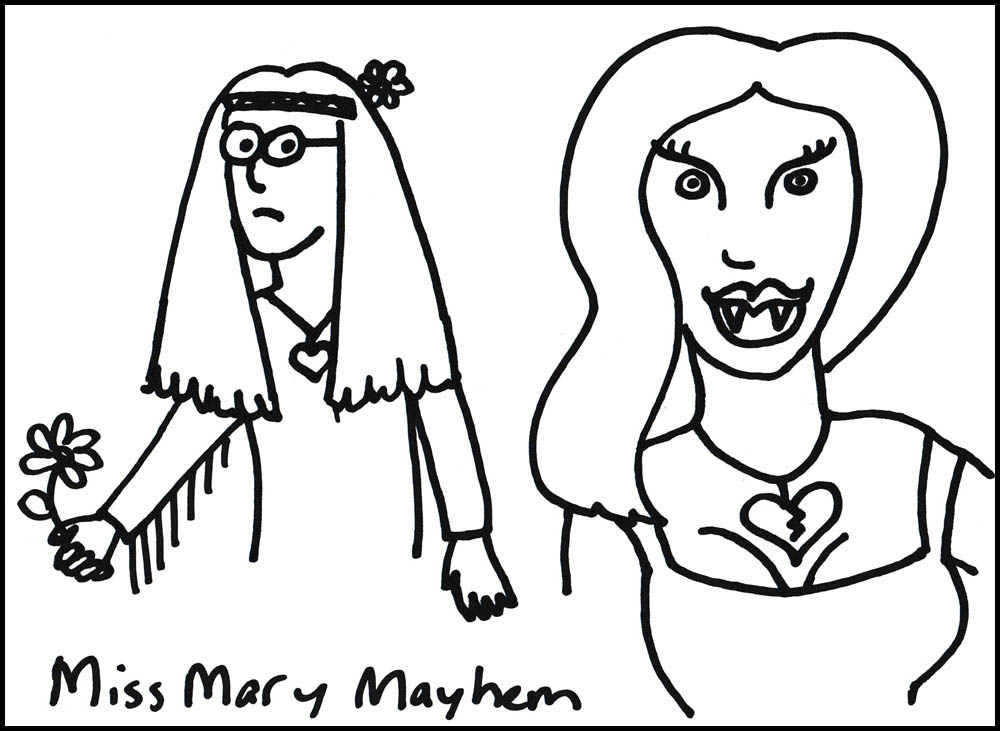 And last but not least, Contestant #3:
And last but not least, we have contestant number three. Curly was lost in the woods after a camping trip gone awry. You still think you're in Montana, don't you Curly? Silly boy…