Note: This episode was recorded prior to the passing of Pat Patterson.
In this new episode of the Combobox, Brannyk and Payne talk old school, new school, underground school of spooky wrastlin'. Payne teaches the filthy casual about some badass dudes and ladies who pushed the boundaries of professional wrestling, while Brannyk is inspired by edgy music and believes more in wrestler teleportation than Santa.
Welcome to a no holds barred, powerbombing, chairshotting, wheelin' dealin' son of a podcast!
Although we cut our discussion of Pat Patterson out since it was a teaser into a follow up that is no longer happening, we do highly recommend Pat's book. If you buy it from this link, we do get a bit of $ but the point is the history behind the man.

Episode seven of Netflix's Dahmer brings the spotlight, finally, to the hero of our story. Glenda Cleveland. 
Glenda was Jeff's neighbor. And honestly, I can't think of a worse neighbor. A horrific stench is always coming from his apartment. He has people over, and they make a lot of noise.
While they're dying.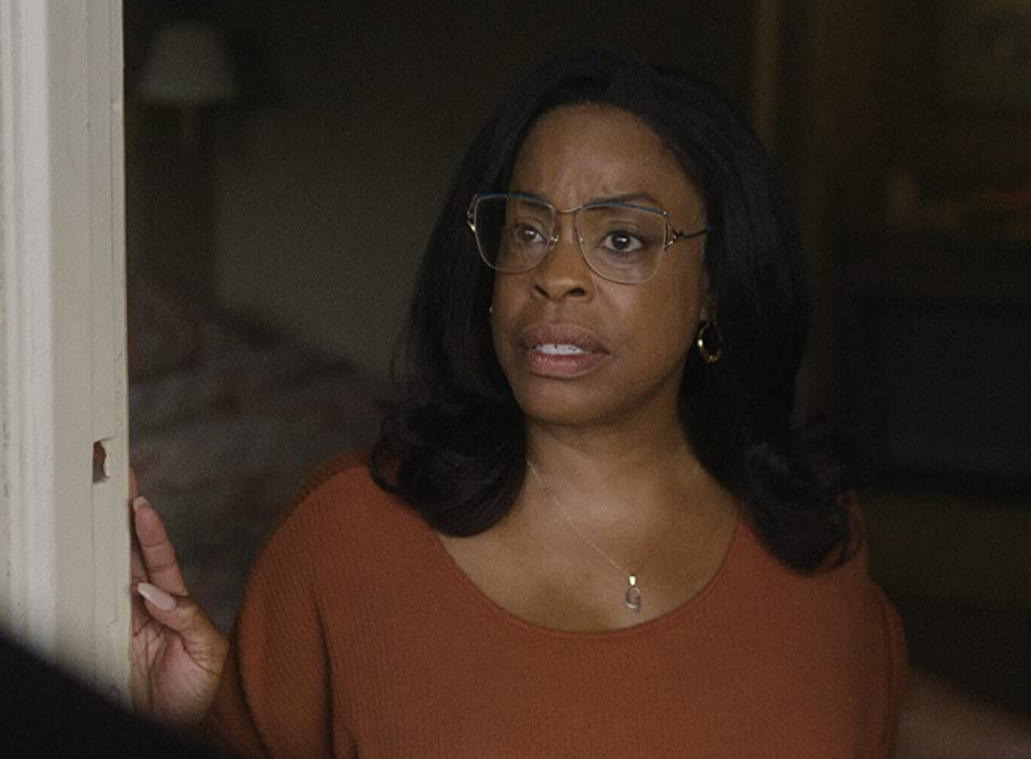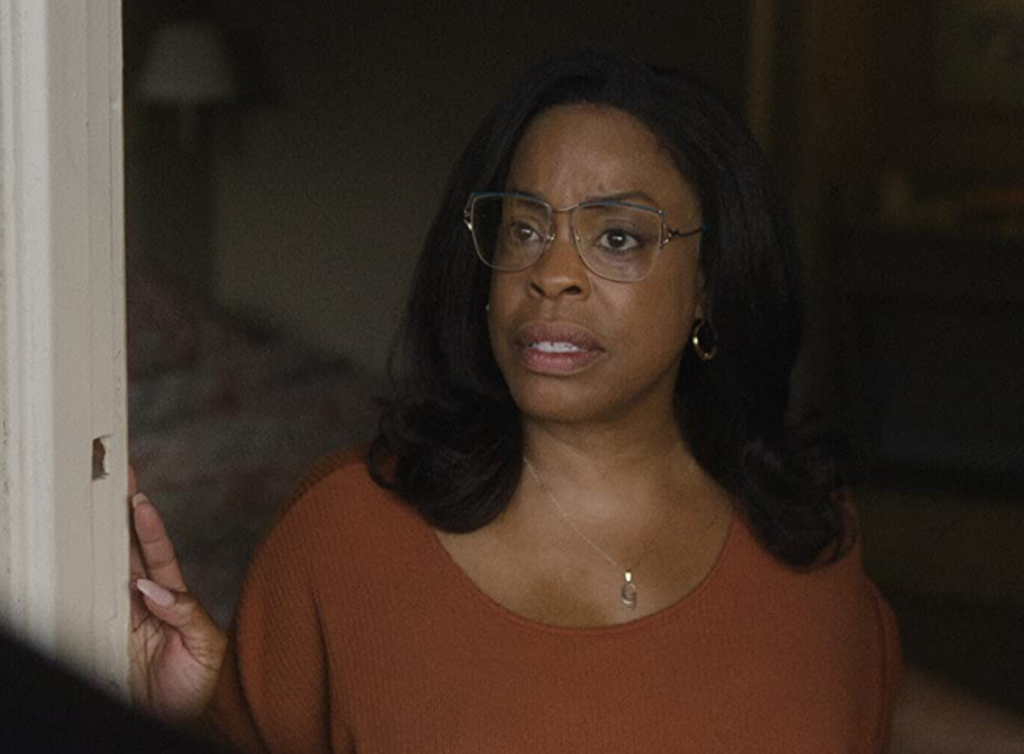 If you'll recall episode one of Dahmer ended with all of his neighbors, including Glenda, being forced to leave their homes. The whole building was declared a crime scene. They're not given any place to go, of course.
Everyone's got a few thousand dollars socked away for an unexpected motel stay, right?
Fortunately, Glenda was able to get a motel room. And that's where she is when Reverend Jesse Jackson finds her.
Glenda pours out her story to Reverend Jackson. The rest of the episode consists of her dark and troubling encounters with Dahmer.
The most compelling scene, I think, is when Dahmer brings Glenda a sandwich. He's being evicted, and he knows it's because she's been complaining about the smells coming out of his apartment.
He tries to pour on his little boy charm. He tells her that he got his apartment cleaned, just for her. He brings her a pulled meat sandwich as a present.
Notice I don't say pulled pork, because I'm fairly sure it was human meat. Or, it was just drugged.
Or both.
This episode just hummed with tension and rage. I was so happy to see Reverend Jackson tear into the police in the most polite way possible. I hated seeing what Glenda went through. And even though I know she lives through this horrific encounter, I held my breath the entire time she was alone with Jeff.
Dahmer is certainly not afraid to jump back and forth between the past and present. But they are careful to never do it in such a way that I felt lost. And I honestly think this was the best way to do it. 
The reason for this is that it adds a level of suspense that Dahmer might have lacked without it. Suspense is something that true crime stories can lack. Especially well-known ones. We have heard this story before. We know how it ends. But in presenting the tale this way, first from one point of view and then another, it reveals sides of it that we may not have seen before.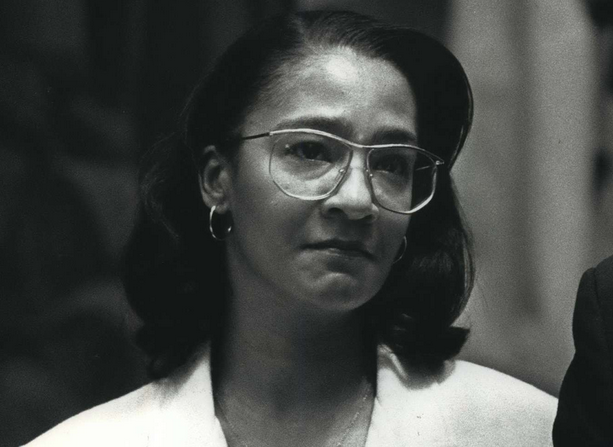 I loved seeing the story from Glenda's point of view. She was brave, determined, and selfless. She had every right to be furious at the way the police dismissed her concerns for years. And yet she continued to handle everything professionally. She never stopped trying to help people, even when no one else seemed to care. And for that, she is a true hero. 
(4 / 5)
Review: I Know What You Did Last Summer (1997)
The second half of the 1990s was a comeback of the slasher sub-genre, thanks to Wes Craven's Scream. It was precisely because of its success that Kevin Williamson was able to pitch the script for I Know What You Did Last Summer. An extremely loose adaption of the book of the same title, it follows a group of teenagers who drunkenly commit a hit-and-run. They decide to – what a surprise – get rid of the body to get away with it. Let's have a look at why this film is a cult classic of its kind, shall we? 
Top not atmosphere makes a big difference
I must've said this in one of my previous reviews but to me at least, the setting in a movie can make or break the viewing experience. In I Know What You Did Last Summer, I always found it a paradox and also highly effective that the action occurs in a fishing town with tons of open land and the sea. However, the characters feel trapped to the point of suffocating by the choices they made because, despite all the roads leading out, they always end up back there.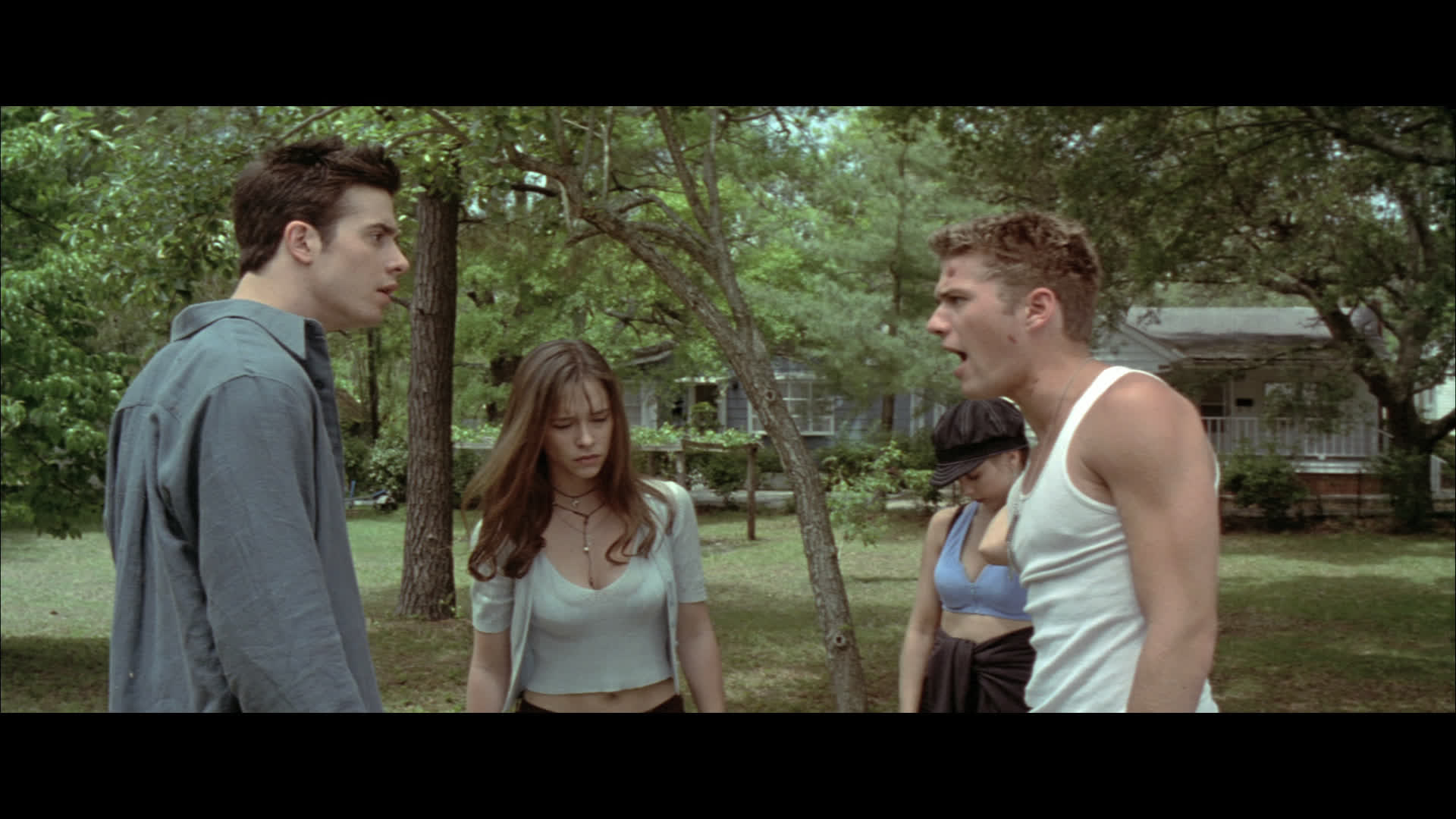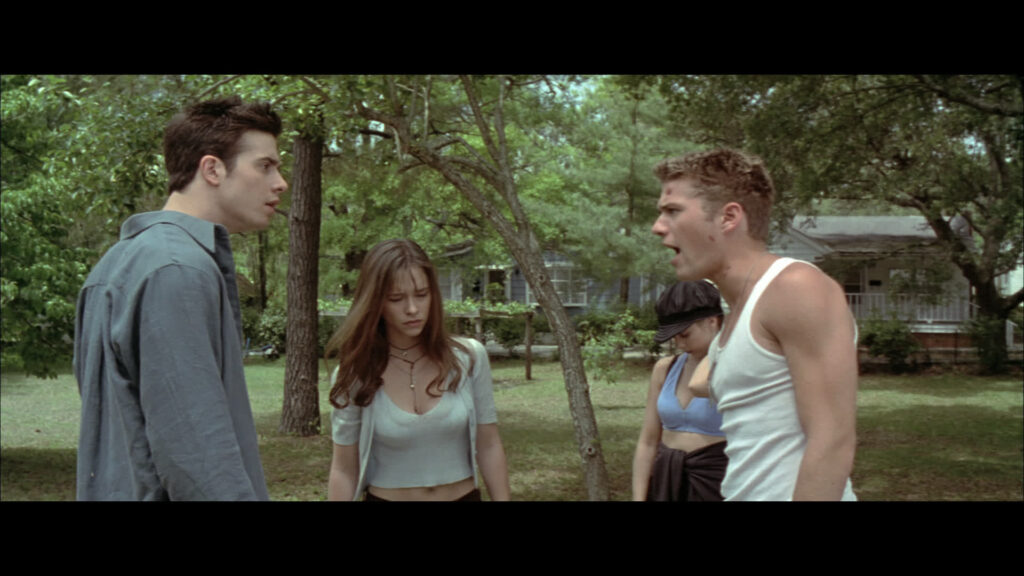 Their small town is living in its own little utopia with beauty pageants, firework displays, and unsurprisingly, not a single person the group can turn to for help. I thought it was really well done and it doesn't hurt cinematography in general is beautiful.
Would the suggestions of the fans make sense?
Something that the fans of the movie have long debated is that they needed to swap the final girls of the movie, killing off Julie and making Helen the survivor. A lot of factors contribute to this. Sarah Michelle Gellar is phenomenal in her role and with all respect to Jennifer Love Hewitt, her portrayal pales a bit in comparison. Helen's chase scene is one of the best if not the best in horror with how hard she fought for survival and how close she was to safety. On the contrary, Julie's chip on the shoulder got on a lot of people's nerves, mine included sometimes.
One has to think of the narrative purpose of the two characters. Julie serves as the outright goody two shoes, the one who actively fights Barry to go to the police, and the one who shows the most obvious remorse for what they've done. Helen is meant to be the ditsy blonde, however, throughout the movie, she's shown to have more going on and that the incident affected her just as much even if it wasn't so transparent.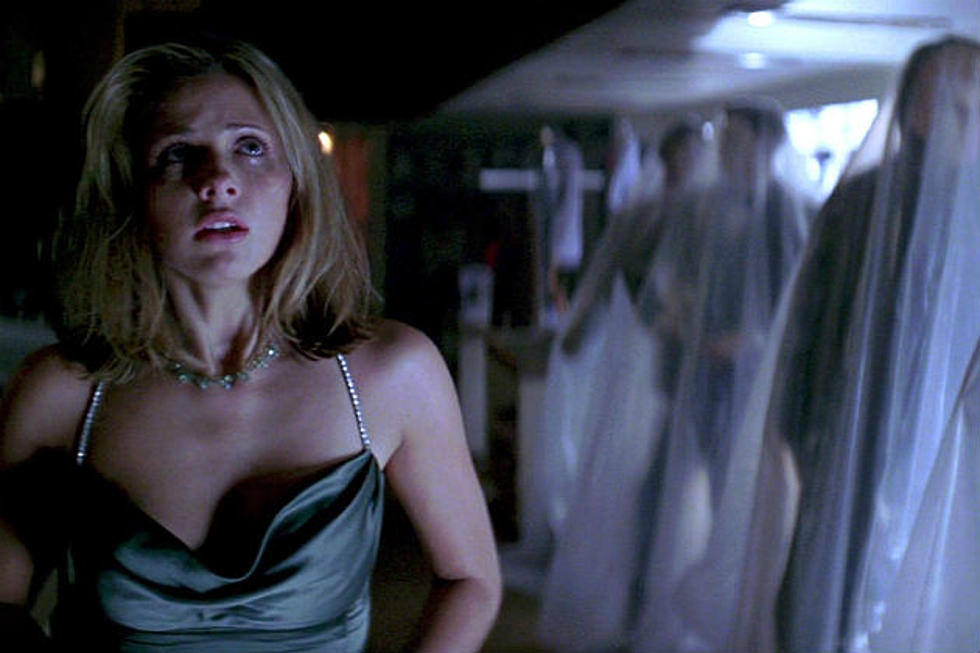 Her endurance throughout the chase is a nice juxtaposition to the role she is meant to play, and to Julie's scene later on (again, with all due respect, she does nothing apart from scream and run a bit) and the fact that she still dies after it gives a good gut punch that actually makes you care about these people despite their more than questionable decisions.
When it comes to the guys, I don't actually have much to say. Barry is a classic jerk stereotype and Ray is a glaring red herring throughout the movie (I would also say Freddy Prince Jr was the weakest actor out of the four but again, I am no acting coach, just my opinion).
Final impressions
To sum up my thoughts on I Know What You Did Last Summer – it definitely has its flaws and asks the audience to suspend their disbelief (even for slasher standards). Regardless, it's a staple entry of the genre and the 90s due to its atmosphere, tension-building, and for the most part decent acting. A must-have in your collection for horror buffs. No wonder it inspired a loosely based TV adaptation (its success is debatable but the thought still counts, right?)
Two-Player D&D with MCDM: A Review
Dungeons and Dragons (D&D) is a popular fantasy table-top roleplaying game usually played by four to seven people. However, guidelines have been created for how to play with only two people: a dungeon master and one player character. In this article, I will look at the suggestions for two-player Dungeons and Dragons offered by Matt Colville's MCDM publications. Specifically, I will focus on Fifth Edition Dungeons and Dragons, which has historically been MCDM's content focus.
Matt Colville is a well-respected long-time dungeon master who publishes third-party books for Dungeons and Dragons 5th Edition through his production company MCDM. Through MCDM, he also operates Arcadia, a magazine devoted to optional rules, items, subclasses, and more. It is through both his YouTube channel and Arcadia that I came across rules for playing Two-Player D&D.
Playstyle Options
From what I've seen there are two recommended options: 1) Changing the Player, or 2) Changing the Encounters. In the first option, the player character is altered beyond the base rules of D&D to be more powerful. This option I will cover in depth later, as this is what I tried out. The second option is to stick to the base D&D rules but alter encounters to be accessible for one player. This can be accomplished in many ways. A common solution is to scale down combat and skill encounters to meet an accomplishable difficulty to one player character. Others like to introduce non-player characters operated by the dungeon master. Matt Colville has a really great video on what that can look like linked below.
For my own foray into Two-Player D&D, I tried out the Heroic Champions classes created by Will Doyle for Arcadia Issue 22. These classes take the first approach of allowing a player to start the game using alternative rules. In this case, players don't choose traditional classes but instead a heroic one. At first-level, someone using a Heroic Champion class would have a similar power level to that of four first-level characters.
Within the outlined rules there are three Heroic Champion classes: Heroic Warrior, Spellcaster, and Trickster. Each borrows core elements from either martial, spellcasting, or utility classes respectively. They all gain additional hit points, opportunities for healing, and attacks as well.
The Player Experience
As a player, I had a lot of fun playing Two-Player D&D. Specifically, the experience was very intimate and high stakes. I'd never been emotional about what was happening in a Dungeons and Dragons game until I played in such a setting. Everything about the story was specifically tailored to be about my character and as such the outcome of every situation was directly on my shoulders.
I played the Heroic Warrior class, which was novel as I don't often play martial classes. It was empowering to be able to cut down my enemies, especially as it fit an emotionally-charged narrative. Often I find in role-playing games that I want to start with a grand backstory of adventure-in-progress but feel limited by the mechanics of being a first-level character. This rules set fixes that idea by making your character truly feel extraordinary instead of just another person with some sword training. 
The Gamemaster Experience
My spouse served as the dungeon master during the experience. He also found the gameplay to be a lot of fun. As someone who loves to worldbuild, he found Two-Person D&D to be an awesome opportunity to collaboratively build out a hero of legend. It was also cool from a novel combat scenarios perspective and the ability to think creatively about enemy composition and tactics.
That being said, he also found it to be a lot of extra prep work in terms of combat and encounter preparation. Because everything moves faster with just two people, he needed to have a comprehensive plan for what I would fight, who I would talk to, and what would happen ahead of time in order to best suit the story and my needs as a player. This is in contrast to games with more people in which he felt like he could do more general prep as it aligned with general party goals versus prep specifically aligned with the thoughts, motivations, and backstory of a single individual. 
Conclusion
The Two-Player D&D experience was great, and I highly enjoyed the classes by Will Doyle. Matt Colville's advice was also beneficial to prepare for the experience. I would highly recommend trying out Two-Player Dungeons and Dragons if you are struggling to get a group together or just want a more intimate role-playing experience. It could also be really fun as a private session zero to get to know all the characters in a party individually before introducing them to the larger group.
(4.7 / 5)
To keep up to date about what MCDM is up to and to learn more about the role-playing game they are making, join their Patreon!