Note: This episode was recorded prior to the passing of Pat Patterson.
In this new episode of the Combobox, Brannyk and Payne talk old school, new school, underground school of spooky wrastlin'. Payne teaches the filthy casual about some badass dudes and ladies who pushed the boundaries of professional wrestling, while Brannyk is inspired by edgy music and believes more in wrestler teleportation than Santa.
Welcome to a no holds barred, powerbombing, chairshotting, wheelin' dealin' son of a podcast!
Although we cut our discussion of Pat Patterson out since it was a teaser into a follow up that is no longer happening, we do highly recommend Pat's book. If you buy it from this link, we do get a bit of $ but the point is the history behind the man.

Blood Meridian, a Book Review
Blood Meridian, or the Evening Redness in the West, (1985) is a Western (or Anti-Western) epic novel by Cormac McCarthy.
Blood Meridian, or the Evening Redness in the West, (1985) is a Western (or Anti-Western) epic novel by Cormac McCarthy. This review discusses the digital copy of the First Vintage International Edition.
The kid wanders the West as a survivor and thug. After getting caught up with the ominous Judge Holden, his life remains forever entwined with the cruel force of the man. The kid becomes a soldier, a scalper, and an outlaw but always finds Judge Holden somewhere in the distance. Civilization approaches the untamable West, which forces the kid adapt or die. But it is Judge Holden who remains: an unchanging force of cruelty.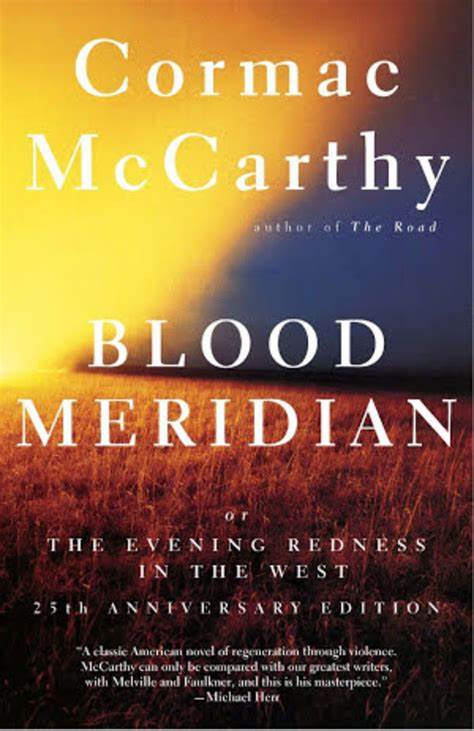 What I Liked
Cormac McCarthy remains one of the most brutal authors, both in narrative and writing. You will feel the danger of the West, its inhuman cruelty, and fear for the kid. Many often call Blood Meridian McCathy's magnum opus. As a result, if this brutal novel satisfies your readerly tastes, you'll have his entire collection to sample.
Judge Holden remains a true force of evil and cruelty masked in human form. McCarthy likes to represent forces of nature through his antagonists. Judge Holden doesn't always directly antagonize, but his role becomes increasingly clear as the novel continues.
Few authors convey cruelty like Cormac McCarthy, who structures his writing so that sentences bleed into each other in frantic syntax. I mean this somewhat literally as he removes quotation marks in dialogue or creates blunt sentences to reflect the mood he wants to display.


Tired Tropes and Trigger Warnings
Era-appropriate (using "appropriate" loosely here) racism encompasses this novel in a rather uncomfortable and upsetting way. We are dealing with the West, where scalping earned payment and slavery was a debatable issue. McCarthy doesn't shy away from this reality. It also should be noted that some characters thrive in such industries. This reality certainly doesn't make the reading any less harsh.
There is graphic violence and cruelty in every chapter, altogether influencing nearly every page. It will be a hard read for those sensitive to any kind of abuse, because all kinds appear in this novel. Few horrors depict the cruelty of man like a Cormac McCarthy novel, and Blood Meridian is no exception. In fact, it might be the leading example.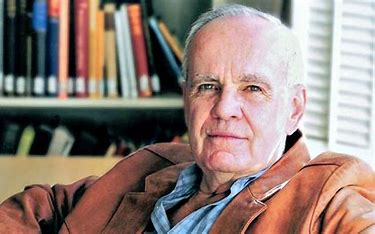 What I Dislike, or Food for Thought
McCarthy provides brutal and challenging prose. Blood Meridian is more accessible than many of his other novels; regardless, it still provides a difficult reading experience for those unaccustomed to his style. After the first two chapters, you'll grow accustomed to the style, or it might be a skip. I say the first two as Chapter 1 runs through the boy's life to the point of his adventure, which might be its own sore spot for some readers.
Don't expect realism in the novel. As mentioned, McCarthy favors villains that represent a force of nature. This stylistic choice often makes his characters, largely the antagonists, superhuman forces.
Following down this criticism, or consideration, also extends to realism holistically. McCarthy brings life to his interpretation of the West, the States, and Mexico. Don't expect accurate descriptions of locations or historical events. I didn't note many historical inaccuracies, however I'm also not versed in that era.
Blood Meridian deconstructs the pop-culture West, lingering on the horrors of the era and the indifference of the West. Expect the psychological nature of man to be the center of its haunting.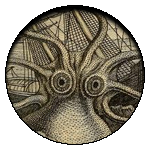 Final Thoughts
Cormac McCarthy earns his reputation as one of the great living American authors, and Blood Meridian remains one of his most haunting novels to date. Few authors dare to display the cruelty of man, producing emotional truth and horrid images that can twist a reader's stomach. Cormac McCarthy's Blood Meridian dares all that and more.

(4 / 5)
Consecration, a Film Review
Consecration is a 2023 horror mystery movie directed by Christopher Smith, who also co-wrote the script with Laurie Cook.
Consecration is a 2023 horror mystery movie directed by Christopher Smith, who also co-wrote the script with Laurie Cook. This R-Rated film includes Jena Malone, Danny Huston, and Janet Suzman as its starring cast. The film is currently available on AMC+ and Shudder.
After her brother dies, Grace (Jena Malone) goes to Scotland to investigate the circumstances. At every step of the way, Mount Saviour Convent seems to interfere with her investigation. Father Romero (Danny Huston) seems eager to help her, even if Mother Superior (Janet Suzman) resists her, but a strange fear seems to direct their actions. Worse yet, Grace endures visions of the past, present, and future.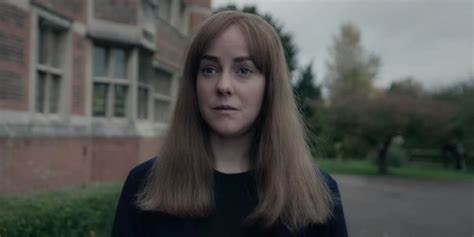 What I Liked
A surprise performance steals the movie for me, that being Eilidh Fisher's Meg. This nun-in-training remains consistently inconsistent, forever making me unsure of what to expect. With uncertainty and mystery at the heart of the film, Meg expresses that instability by keeping Grace and the viewer on edge.
Mother Superior and Father Romero have perfect friction with each other. Both manage the supernatural situation in their own way, acting as enemies and supporters toward Grace as needed. This friction also adds to the uncertainty that surrounds Grace's investigation.
The mystery itself surprises me, though there is barely enough to add the context one needs for this mystery. However, it still earns credit for creativity and deception. Most twists and reveals become apparent and often underwhelm me, but Consecration deserves credit for catching me off guard.
Consecration showcases some alluring visuals, CGI not included. The setting and designs really add to the movies. At times, these visuals purposely contrast their environment as the narrative requires. Usually, it complements the central vision. The film gives off a pleasant aesthetic throughout its runtime–barring the CGI.
As a horror, Consecration has haunting moments. The mystery remains the central selling point. However, it leaves the viewer in constant uncertainty that helps the horror thrive.


Tired Tropes and Trigger Warnings
Self-harm and suicide reoccur throughout the film, across several scenes and characters. Aside from ensuring the audience remains uncertain of events, there are no larger discussions or much focus on the issue.
Child abuse defines the backstory of certain characters. Unlike the point mentioned above, this earns more of a narrative focus. However, it's still not exactly the point of the mystery. Don't expect the film to explore this with sensitivity or depth. If these seem like dealbreakers, Consecration might be a skip.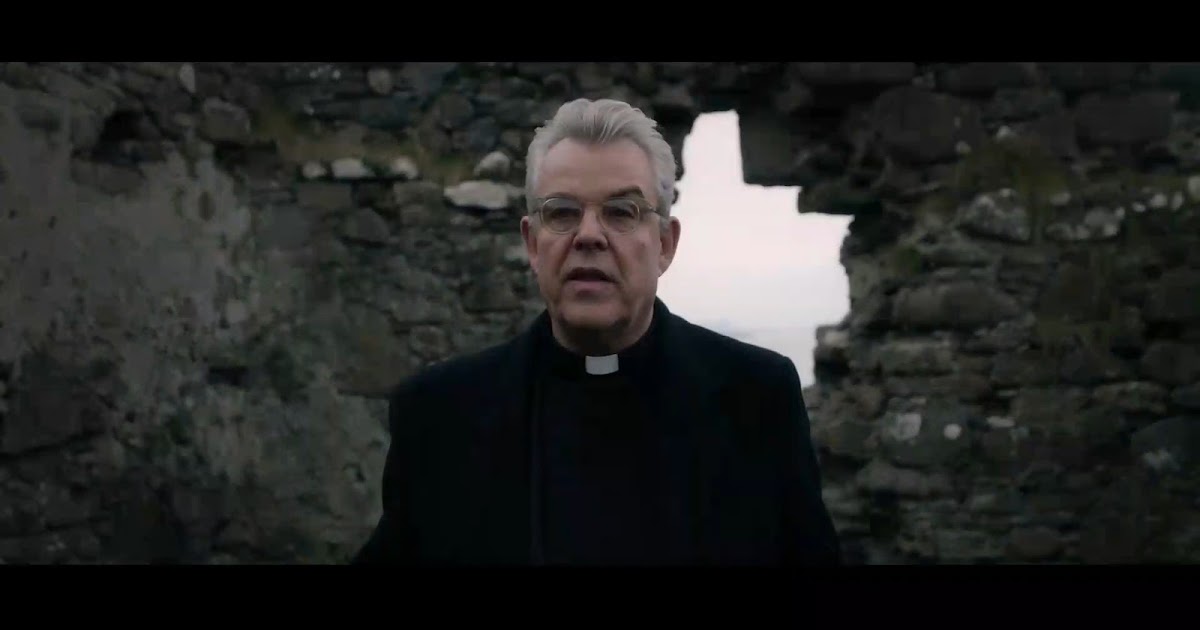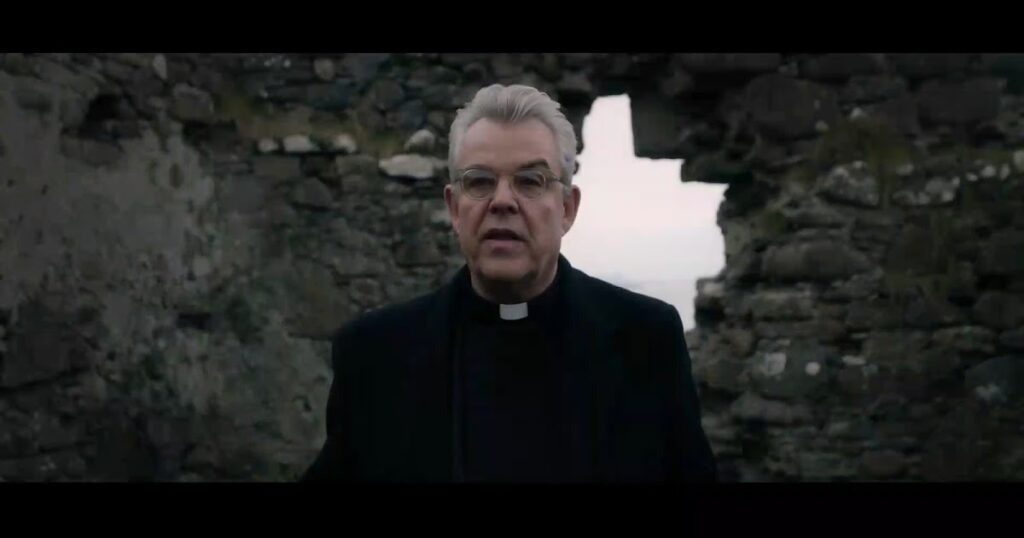 What I Dislike
I briefly touched on a CGI problem, which hinders the otherwise interesting and alluring practical visuals. There are no ways to understate how distractingly bad one scene's CGI is and how it upsets that quality. This scene, no spoilers, happens to be the most open use of CGI. There are other CGI moments, but none distract or hinder like that first scene.
The monster reveal underwhelms in a specific way. The twist perfectly aligns and sets up the foundation for this reveal to make the monster work. However, several reshoots add context to prior scenes to show this "demon" in action, and it somewhat upsets the effectiveness of those scenes.
Thoren Ferguson's DCI Harris shows up sporadically throughout the film. He acts as the force of law, often hostile but completely underutilized. I suspect DCI Harris had a larger role, but somehow this plot was reduced. I assume this because he plays an important scene at the end that doesn't seem earned. This isn't to undermine Ferguson's performance, as he does everything he can with what he's given.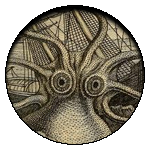 Final Thoughts
Consecration hooked me in and kept me engaged throughout its runtime. While the horror is middling, it has merit. The mystery remains the strength of the film, though it's somewhat underdeveloped. If your mystery films tend to keep you in suspense through shifty characters and secret religious orders are your thing, Consecration might evoke your interest.


(3 / 5)
Nightmarish Nature: Vampires Among Us
This is the kickoff to a new series exploring nature that is kind of horrifying, at least in ways. Our first subject is Vampires Among Us. There are lots of animals named for vampires, sometimes due to folklore and sometimes for their appearance (like the Vampire Squid), but most of these animals don't have blood sucking tendencies.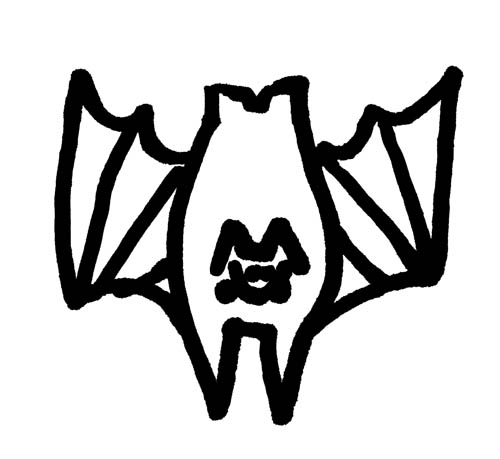 Bats & Birds
There are legit vampire leaf-nosed bats in Central and South America that drink blood. They feed on mammals and are often shown to feed on livestock. They'd be kinda cute if they weren't so creepy. There are also vampiric birds: some finches in the Galapagos have developed the taste for blood of other birds, mainly seabirds that flock to the islands to raise their young.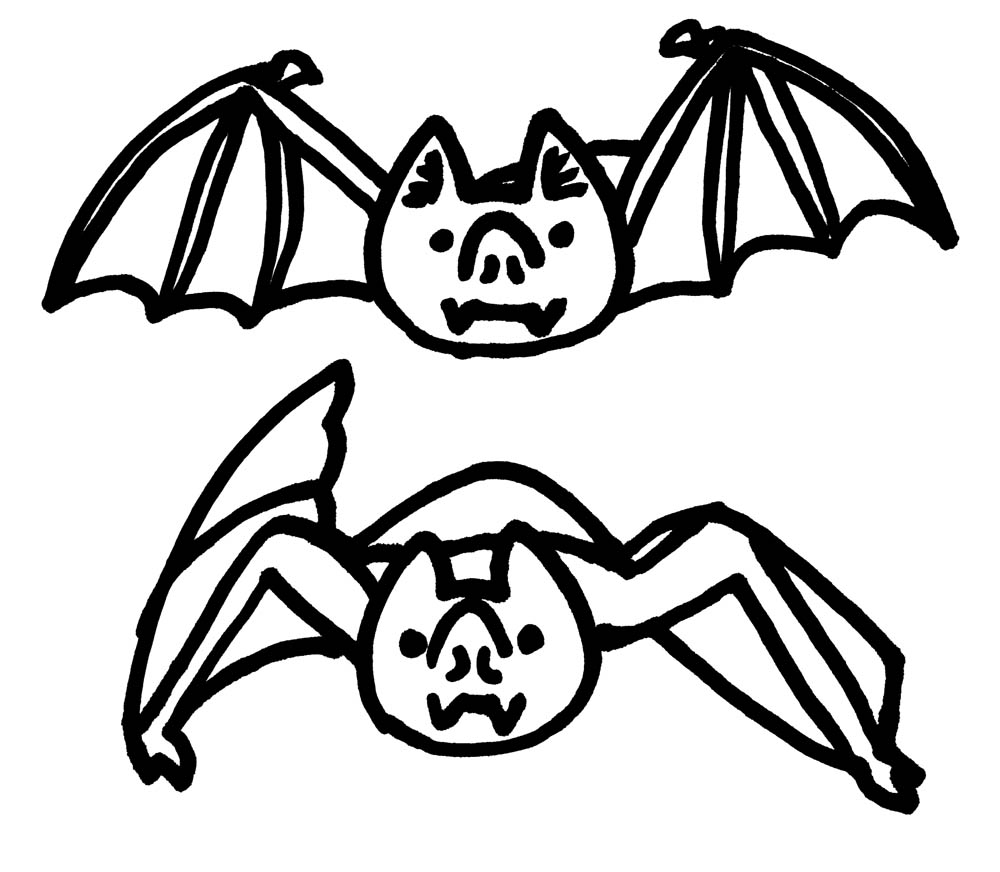 Leeches & Lampreys & More
And then you get into leeches and lampreys and other denizens of the water that are known to attach themselves to larger creatures and drink their blood. Leeches were even believed to have medicinal value (and still are in certain circumstances). And there are also numerous plants that are known to be parasitic and feed on other plants, wrapping their roots or vines around others to steal nutrients.

Spiders
Now I'm going to drift off into the realm where this becomes truly horrific. Spiders. Now, spiders aren't vampires per se, seeing as how they actually kill their prey – they don't just feed off of it while it remains living and wanders about its business. But because of their structure, they cannot eat solid foods, so they have to inject their prey with enzymes to liquefy it so they can slurp it out like a protein shake. That's sort of vampirism on steroids if you ask me, just the kind that no one is coming back from.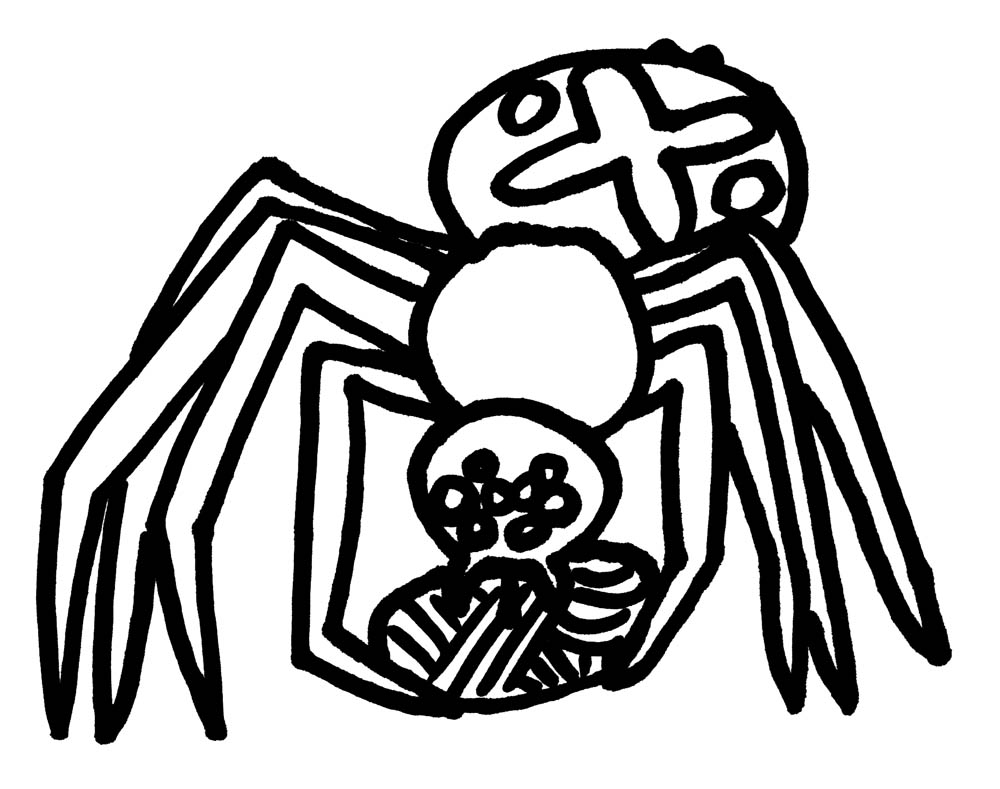 Bloodsucking Bugs
But let's get back on topic. Now let's consider mites and ticks and fleas and mosquitoes and the like. Some drink blood for their survival; others do so as part of their reproductive cycle (like mosquitoes which otherwise eat fruit and nectar but need the extra protein from blood to grow their eggs).
Ticks need to feed on blood once at every stage of their life cycle and can pick up diseases along the way (like Lyme Disease) but don't always do so. Different ticks are more likely to come in contact with different things and often humans are not their preferred meal but they are opportunistic and will feed on whatever is available when necessary. Symptoms of illness from tick bites may take years to develop and can have really weird side effects (like the allergy associated with Lone Star Ticks which makes a person unable to consume mammalian flesh).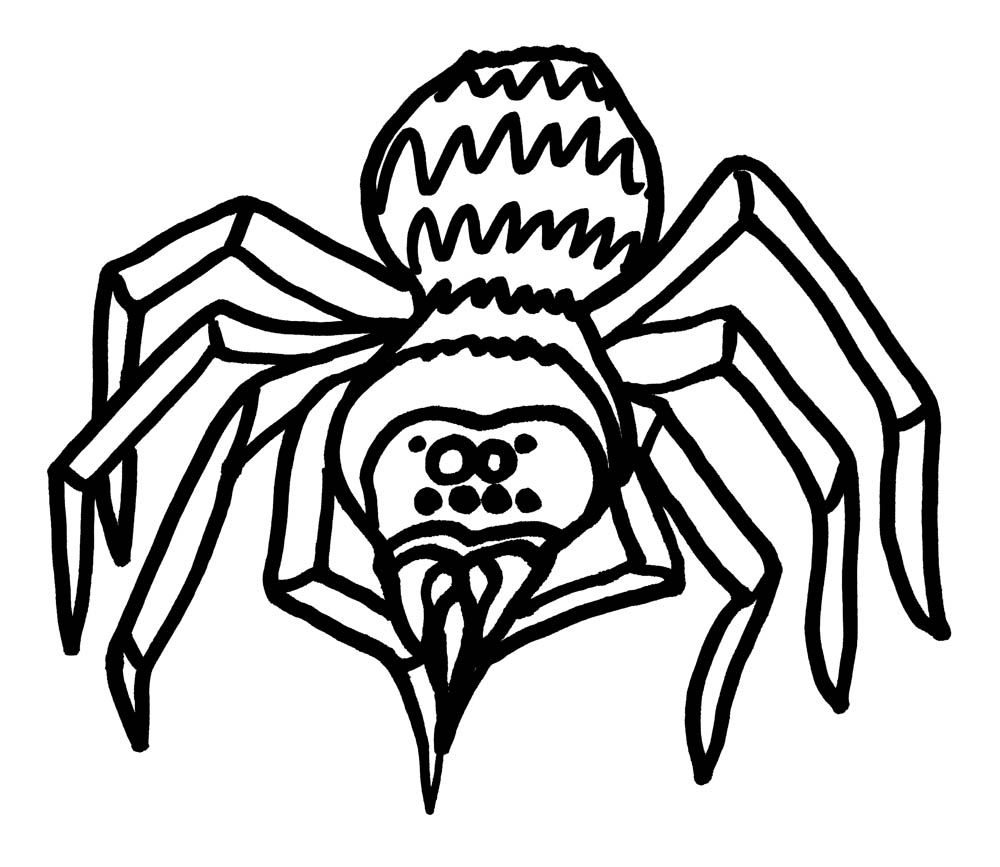 Anyway, here are some brief glimpses of vampirism in nature. Thank you for joining us for Nightmarish Nature and may you avoid getting bitten by any true vampires among us… And I still think spiders take first place in the creepy eating category here, even if they aren't technically vampiric.