David Davis talks about Chucky S1 E5 on SyFy with special guest JM Brannyk, in the seventh installment of Kids' Stuff – A Chucky Podcast. For a spoiler-free take, read the review published last week on Haunted MTL.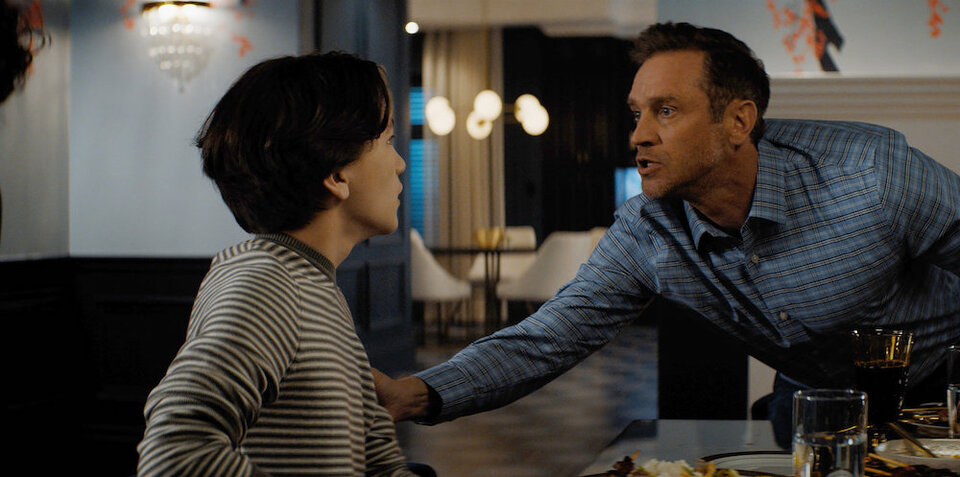 About Kids' Stuff – Episode Seven – Chucky S1 E5 (2021)
Kids' Stuff – A Chucky Podcast features Haunted MTL contributor David Davis and a special guest to talk all things Chucky, the killer doll.
In this episode, David Davis is joined by Haunted MTL's own J.M. Brannyk to talk about the latest episode of Chucky, "Little Little Lies." They talk about the mindblowing transformation of Fiona Dourif, a sweet kiss, rolling heads, and the greatness that is Jennifer Tilly. Plus, how important dumb choices are to horror. It's gonna be a fun time.
This is a spoiler-centric episode, so if you are trying to avoid spoilers please consider reading David's spoiler-free review instead.
About Chucky S1 E5 – "Little Little Lies"
Jake and Devon are ready to take their relationship to the next level–but after another gruesome murder at Chucky's far-from-idle hands, who has time for romance? Meanwhile, enemies–and allies–from Chucky's past show up to complicate matters.

IMDB Synopsis
Episode Credits
Kids' Stuff – A Chucky Podcast is a weekly podcast for Haunted MTL. The series theme is Kevin MacLoud's 'Pop Goes The Weasel'. The show is hosted by David Davis, a Haunted MTL contributor, and cartoonist.
Amazon Affiliate Link
Want to watch the films before you listen? Check out the movies on Amazon.