If the last episode of American Horror Story Cult was full of predictable surprises, this one was full of totally unexpected surprises. It felt like getting punched in the stomach by a kindergarten teacher dressed as a gold fish.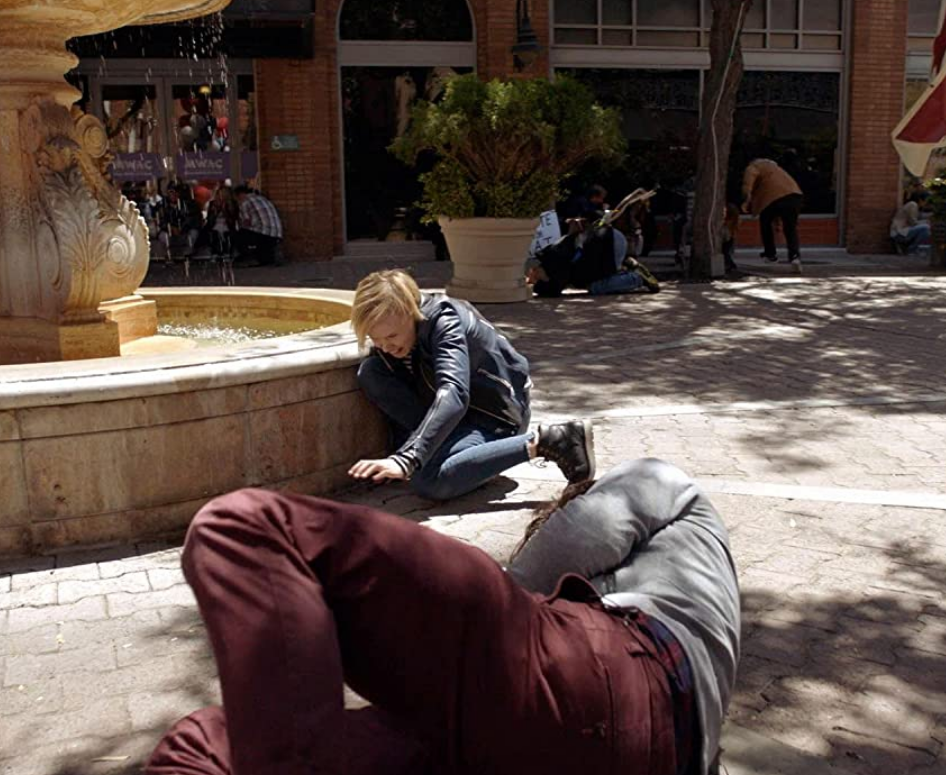 We begin at a political rally for Kai. Right away things go sideways. Someone's taking shots off. Ivy is frozen, unable to move enough to protect herself. First Harrison, then Dr. Rudy tries to get her out of the way only to be shot. Finally, she manages to catch a glimpse of who's holding the gun.
And what she sees, what the police see, is Ally with the weapon in her hand.
By the way, this episode had to get toned down considerably because it came out soon after the Las Vegas shooting. So when you watch this episode, please remember that it was originally much worse.
We hit the rewind button here, and go back to the hours leading up to this moment. We're with Ally right after Meadow tried to escape. Ally's faced with the thought that her wife, and maybe the whole damned town, are part of this twisted cult. And all of a sudden, her inner Lana Winters comes out. She is done being scared and she's ready for some action.
Ally heads across the street to Harrison's place. She sneaks in and finds Meadow while Harrison is distracted by Jack. The two escape together. Meadow tells Ally everything. That it was the cult that was spraying green water to freak people out. That the cult is trying to scare people into compliance. Most importantly, that Ivy is trying to emotionally destroy Ally.
This appears to all come at a terrible time for Kai, who's got enough to think about. Namely, his campaign. A surprise candidate has entered the field, a woman named Sally Keffler. She shows up at an event and just schools Kai. It's a great scene with some awe-inspiring lines. She tells Kai, "You're not conservative, you're reactionary." Another great line, one that could apply to plenty of politicians, was this.
"You use fear and the fantasy of a time that never was when people left their doors unlocked."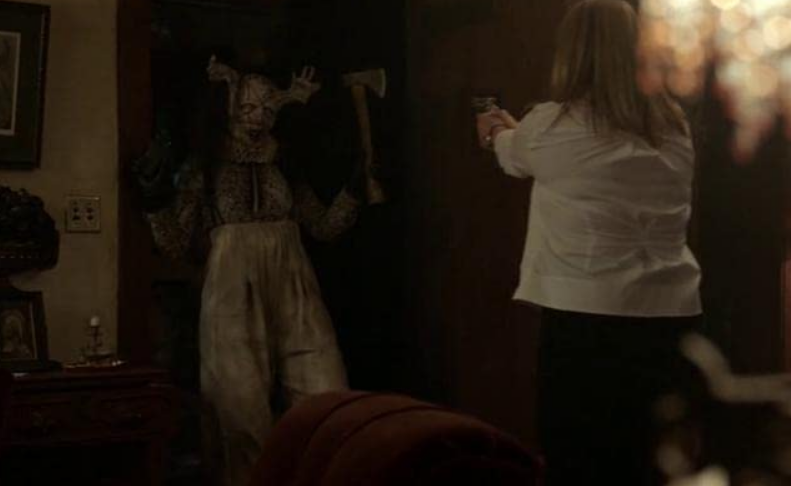 She cites crime statistics dropping. She is in control. She is someone you'd trust to be in charge of shit.
Ally certainly thinks she can trust her. She goes to Sally for help. And for one moment we think there might be a strong ally for her. I allowed myself to dream for a moment that they'd team up and defeat the cult with a combination of good politics and overall badass womanhood.
That didn't happen. As always, Kai was a step ahead of them all along. And the end of this episode is nothing short of shocking.
We aren't halfway through this season and so much has happened already. So much blood, so much death, and political scheming. I cannot imagine what the rest of American Horror Story Cult has in store for us, Killer Queens. But we're going to find out.

(5 / 5)
If you want to grab a copy of American Horror Story Cult for your very own, you can get it now on Amazon.