It's time for a new story, Killer Queens. Today we're beginning American Horror Story, Asylum.
Like I said at the beginning of the last season, American Horror Story is not for kids. There are triggering situations, adult themes, nudity, swear words. Even a few that I don't like. The show is NSFW, and the reviews might be too.
You've been warned.
We begin this season with a newly married couple enjoying a Haunted Honeymoon, which sounds like a blast. They're sneaking into the decrepit remains of the Briarcliff Asylum.
It's not the sort of place I'd want to be taking my junk out in, but apparently, that's their thing. Of course, it isn't long before they're interrupted.
We'll get back to the less than happy couple in a bit, though. For now, we're heading back in time to Kit Walker in the year 1964. That's a bad year to fall in love with and marry someone whose skin color doesn't match yours. But that's what Kit did, having fallen in love with a woman named Alma. When he hears someone messing around in his yard in the middle of the night, he thinks it's local racists. But it turns out its actually aliens?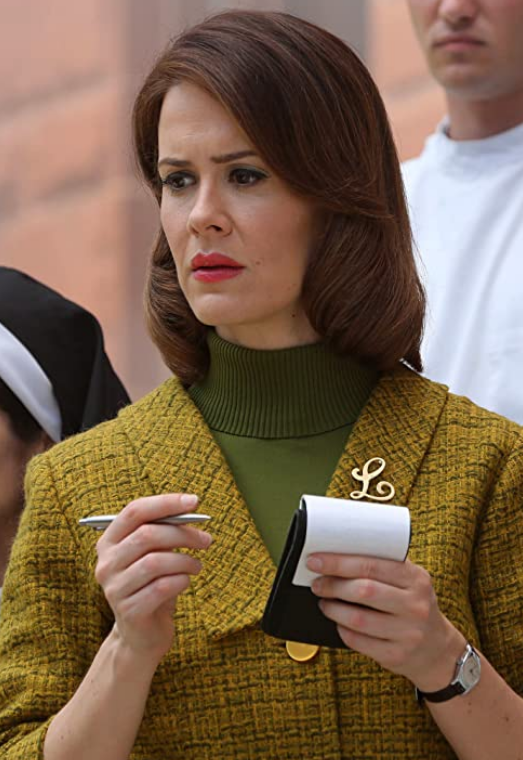 We cut again, this time to a journalist named Lana Winters. She's just arrived at Briarcliff to do a story on their bakery. Only she's not there to talk about the bakery. She wants to know about the impending arrival of the brutal serial killer, Bloody Face.
That's a stupid name for a serial killer.
Sister Jude, who's in charge of the asylum, is furious she was lied to. So when Lana shows up in the middle of the night to do more snooping, she comes up with a shitty pretense to lock her up.
That shitty pretense being that Lana's a lesbian. There's a lot of forbidden love in this first episode.
Speaking of which, Kit is in the asylum as well. He's just arrived. Only everyone's calling him Bloody Face. He's accused of killing three women.
Including Alma.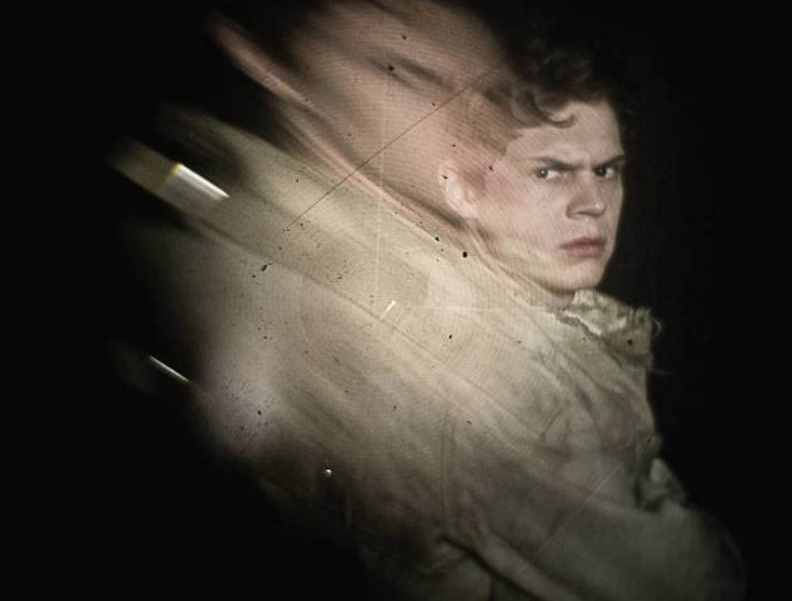 There is so much going on in this episode it's hard to keep track. There's an evil doctor who's doing something to the patients. There's a whole collection of wild characters who are patients in the asylum. Some belong, some don't. And then there's something lurking in the woods outside.
Maybe it's the aliens who attacked Kit. Maybe it's something else entirely because there are too many threats in this episode to keep track of. Whatever's going on, I only know one thing for certain after watching this first episode.
Bloody Face is still a really stupid name for a serial killer.
That's it for this time, Killer Queens. I'll be here again on Sunday for another trip to the asylum. 
Thanks for reading! If you buy anything from the links below, we do get some money back.