Carrie is undoubtedly the most notorious twisted creation to have ever wormed its way out of Stephen King's imagination and boy am I glad that it came to pass. I will admit that there are a very few Stephen King books and films that I enjoy but without hesitation Carrie is one of my favs, sharing the number one spot with Pet Semetary.

Indulging in a tragic tale of bullying, ridicule, and revenge what is there is not to love about poor Carrie White? Both films adaptions (Sissy Spacek 1979) and (Chloe Grace Moretz 2013) hold a tender place in my heart and really explore horror in not only a visual sense but psychological. I have chosen to review the remake as I found it got a lot of stick when it came out. There were a lot of complaints about over the top CGI but I beg to differ. I thoroughly enjoyed the remake so much so that I rewatched it in order to write this review. I will say however that I am currently listening to the audiobook version read on audible by Sissy Spacek.

Tragically Beautiful
So what makes Carrie a 'good' horror film? Well, we have all the elements needed to create a horrifying atmosphere. Carrie doesn't even need to try to be a horror film as the story alone is disturbing enough without the elements of telekinesis added. The poor girl undergoes great humiliations, bullying, and malevolence from her peers, mockery and sadistic behaviors by her over zealous religious mother. These plotlines alone make Carrie, in my opinion, a great horror film. Add in telekinesis, pigs blood and a prom that goes up in smoke Dand you have the greatest revenge scene ever known to man.

Not only is Carrie tragic but the whole story is relatable. It's real as a lot of things that happen to Carrie White happens to young girls everywhere. I felt a connection to the story and every time I read/watch it my heart constantly breaks for her.

Chloe Grace Moretz who plays Carrie in the remake portrays her character with great conviction. Yes her performance was modernized but she still held true to Carrie's personality. Her shy awkwardness, her anxiousness, her helplessness, her confusion was channeled brilliantly through Moretz's performance. When the time came for carries revenge that too was portrayed excellently. I really believed carries rage! it was raw and real.
Broken Home
Of course, Julian Moore played the mother, a role that requires much mental stability to play someone so unstable. Margaret Whites' back story is just as tragic as her daughters and you begin to understand why these people are the way that they are although that does not make up for her appalling behavior towards her child. Moore did a fantastic job a role worthy of being credited for.
If you're a fan of Stephen king original Carrie then give the remake a chance. every film that is remade evolves but this adaption stays truer to the original than any other! highly enjoyable.
I think if it were possible to awkward someone to death, Dahmer never would have had to use any other weapon. Because if episode four is any indication, the man was a walking personification of awkwardness.
Let's discuss.
We start this episode with Dahmer talking with the police detectives after his arrest. He doesn't seem to have any issue laying everything out for them, starting with the murder of the hitchhiker from the last episode. He's seeing a psychiatrist, which feels overdue. And the psychiatrist is bringing back some memories. Starting with his graduation from high school.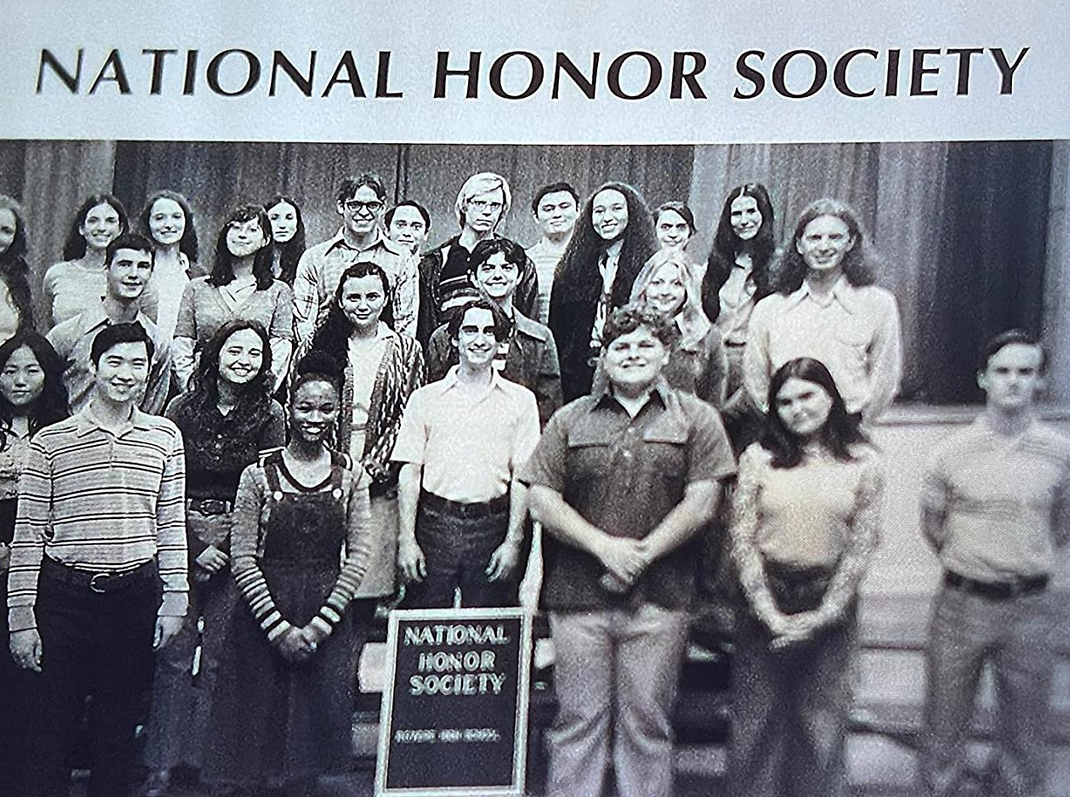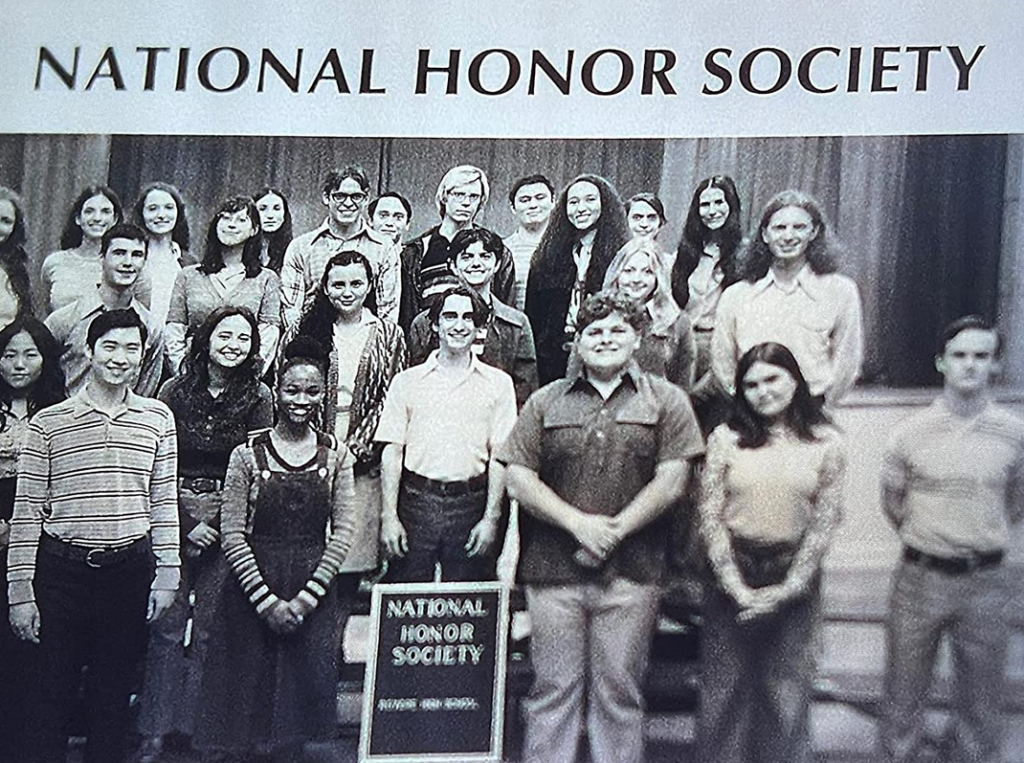 A few days after graduation, Lionel Dahmer finally decides to look in on his family. He comes home to find no one but Jeff there, drunk and scribbling out the faces of his classmates from his yearbook.
After taking some time to blame Joyce, Lionel sets himself to the task of fixing his son. He first sends Jeff to Ohio State. Within a semester, Jeff is expelled with a GPA of .45. So, Lionel sends him to the army. And for about a year, that seems to work out. Jeff goes through basic training and everything is fine. But then, he's discharged.
It's not outright said in the show why Dahmer was discharged. He later tells a woman that it was because of his drinking. But he lies and gives half-truths to everyone without any remorse. So there's no way of knowing.
Finally, we pick back up where we left off a few episodes ago, with Jeff's grandmother finding the stolen mannequin in his bed. She throws it away, and he starts to unravel.
He goes to a state fair and gets arrested for masturbating in public.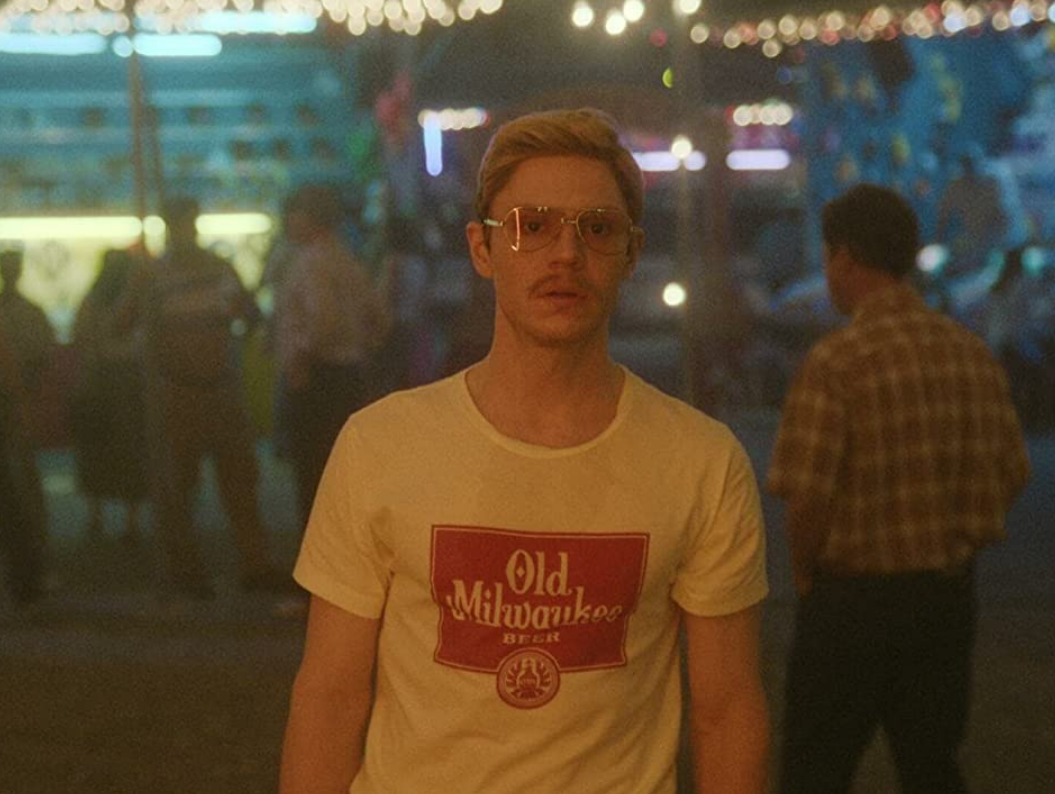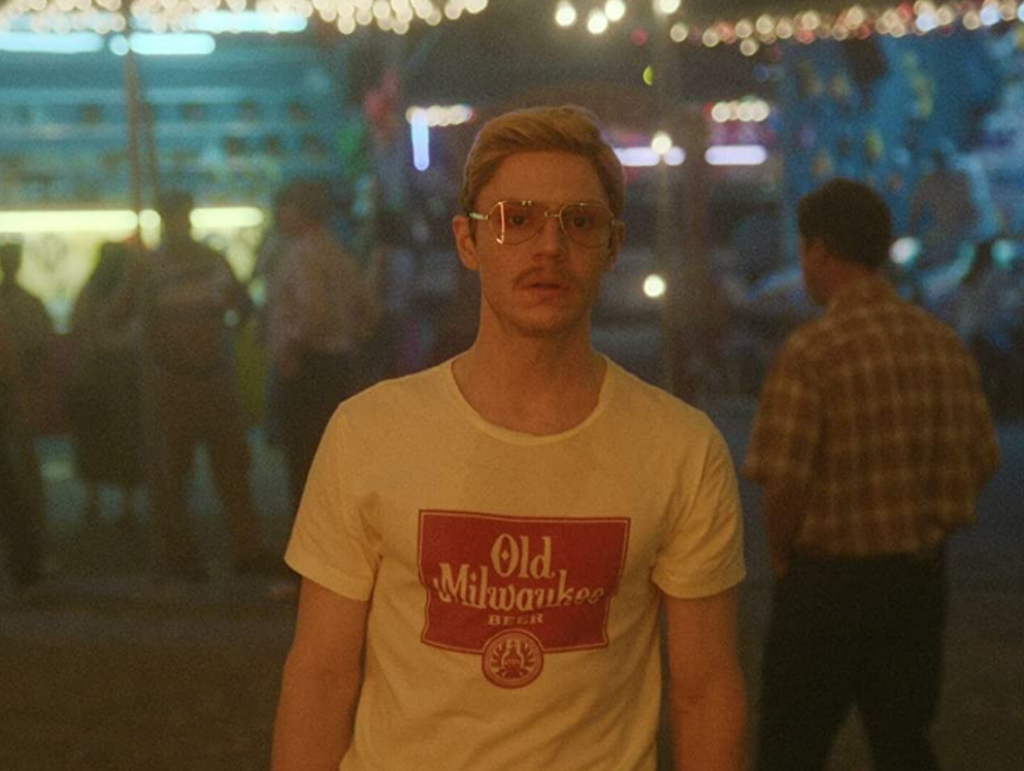 Honestly, there are a lot of masturbation scenes in this episode and the last. Probably more than we needed.
Every time Jeff seems to get some sort of handle on his life, he manages to mess it up. He loses jobs and starts drugging men at bars. Finally, he finds himself in bed with the body of a beautiful young man he brought home the night before.
I liked this episode. It was a deeply disturbing portrait of a mentally ill young man trying and failing to get himself together. It's easy to feel bad for Dahmer. To feel like there should have been a way to save him from himself.
And there should have been, to be clear. Dahmer was throwing up enough red flags early enough that someone should have been able to do something.
And yet, nobody did until seventeen men were dead. It does make you wonder if it would have gone on so long if Dahmer hadn't preyed on gay men. If he hadn't been a white man. And maybe it should make us wonder that.
I'm sure this point will be made clear to us as we watch the second half of the season.
(4 / 5)
The Last of Us: Episode 2: Infected
*WARNING: This review contains spoilers.*
If you haven't read the review on The Last of Us' first episode, click here.
HBO's The Last of Us' second episode, "Infected," released January 22, 2023. It was directed by Neil Druckman and written by Craig Mazin. The episode takes us to Jakarta in 2003, just days before the outbreak. Dr. Ratna (Christine Hakim) is a mycology professor at the University of Indonesia. The Indonesian government orders her to examine a dead body they killed at a flour factory. During her examination, Dr. Ratna discovers Cordycep mycelium growing in the body's mouth. After learning the full story behind the dead body, including the high infection rate and its symptoms, Dr. Ratna's only conclusion is to bomb the whole city because "there is no vaccine for this."
Fast forward to present day and we once again witness the aftereffects of Dr. Ratna's discovery.
Is that everything you hoped for?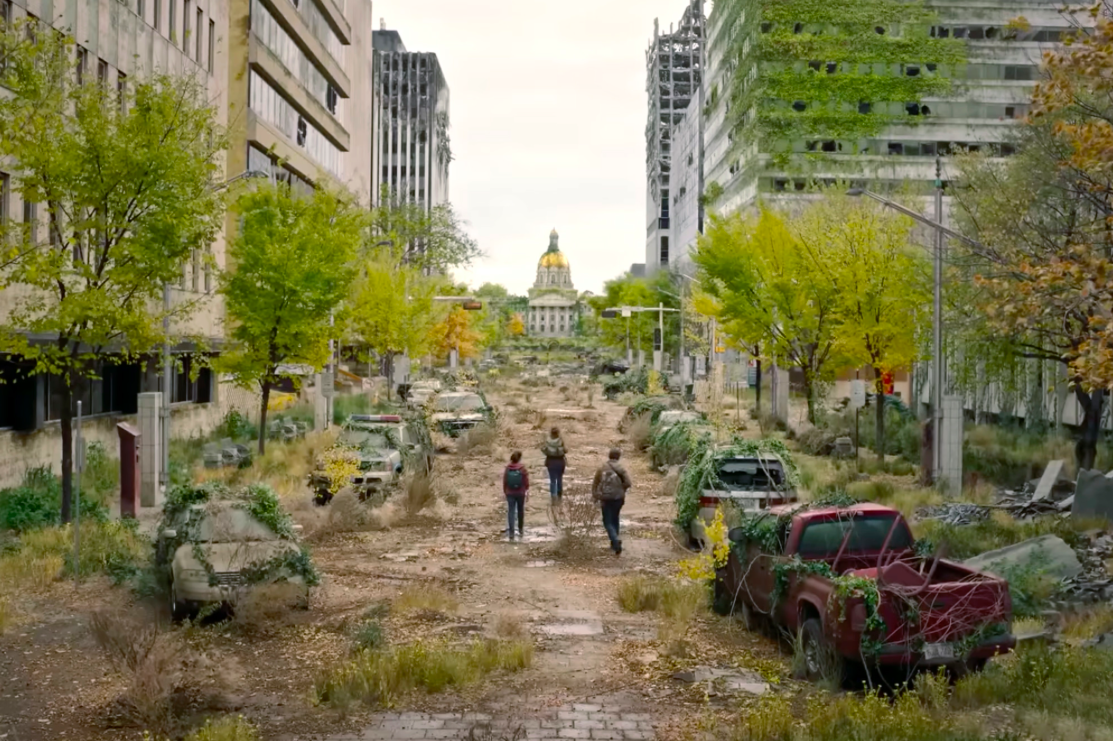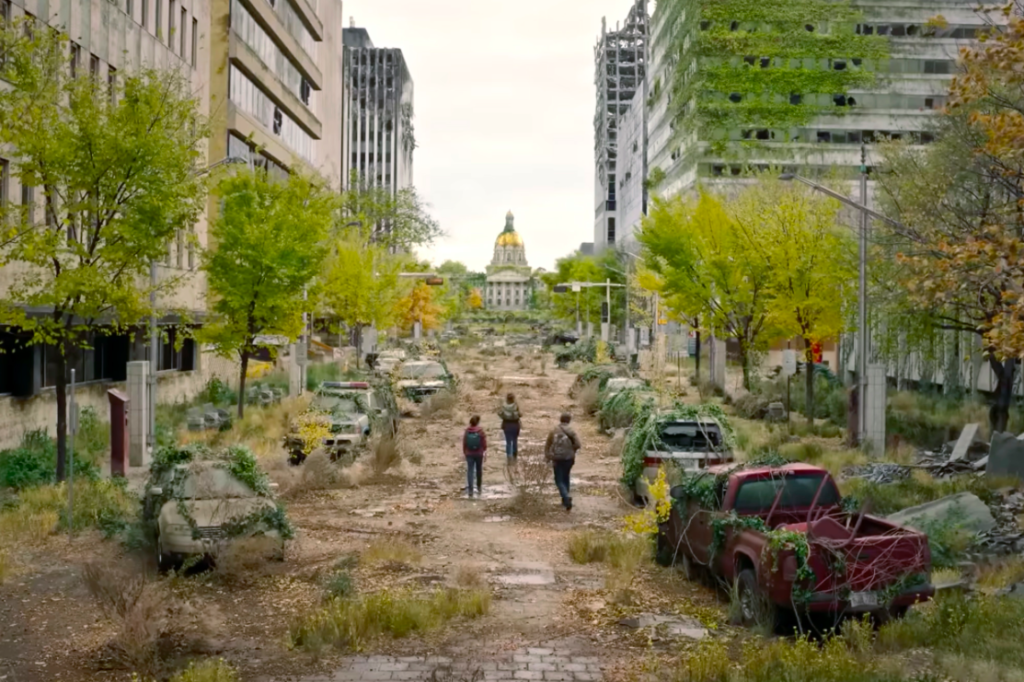 In episode one, Tess and Joel learned an infected bit Ellie a few weeks back and are reluctant to keep traveling with her. Joel threatens to shoot her the moment she starts showing symptoms, but it's Tess who convinces him that they need to keep going to the Capitol Building to hand the youth off to the fireflies.
One of the most exciting scenes in episode two is when the trio takes a shortcut through a history museum that is almost identical to the one in the game. They enter a dark room and all seems well until they hear a slow, ominous clicking sound nearby. An infected with torn clothes and cordycep covered body creeps around them. When it hears Joel step on a piece of glass, it attacks.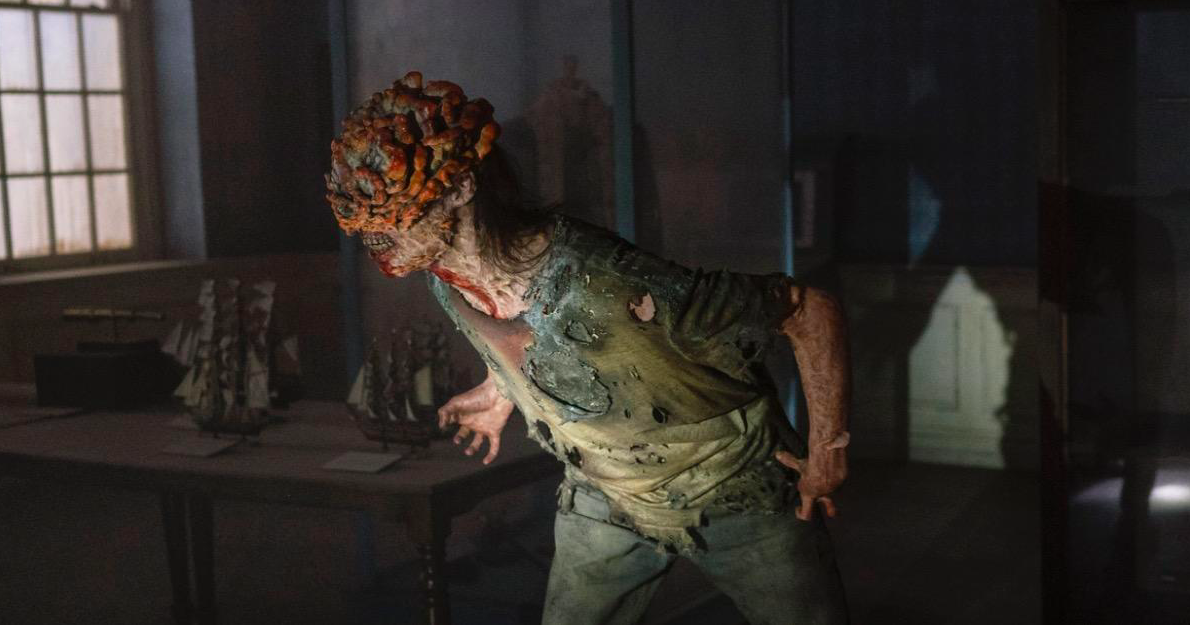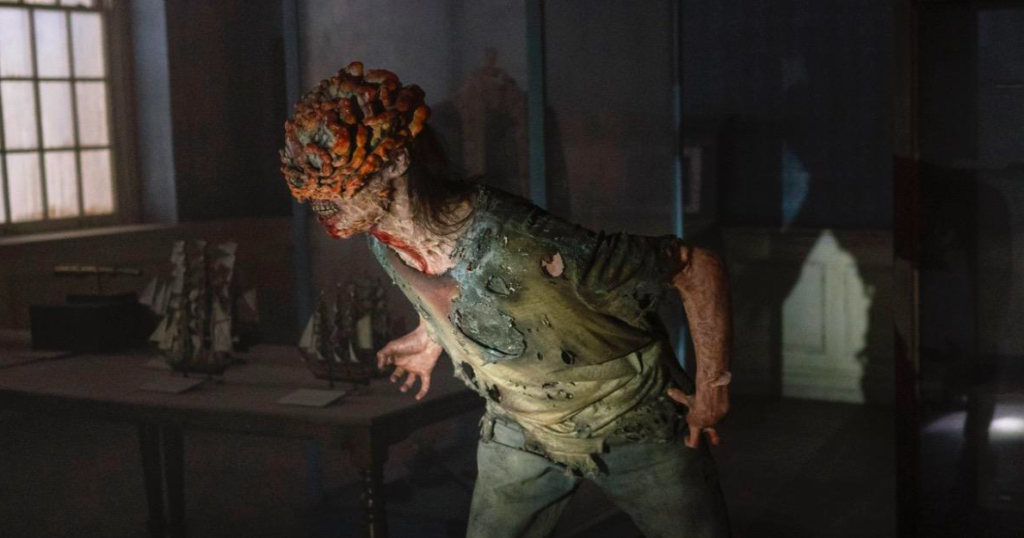 Clickers are the third stage of infection and it takes about a year for them to reach this point after exposure. They can't see their prey, but have an incredible sense of hearing and communicate through clicks. (If you want a real life example, they sound awfully similar to crows clicking in conversation.) More clickers enter the museum room and Joel, Ellie and Tess fight them off, brutally killing them one by one, barely making it out alive.
When the trio reaches daylight outside, Ellie realizes she was bit. "If it had to happen to one of us…" she jokes, still shaken by their encounter. But Tess is less than amused; she's furious by how narrow their escape was. Even when Joel and Ellie have a sweet moment, the first sign of warmth Joel gives the girl on their journey together, Tess interrupts and tells them to keep going because there is still a long way to go.
The Last of Tess
After two episodes, HBO's The Last of Us mirrors the video game while creating a brand new story. Spores moving through the air are a significant threat in the video game, but are merely a terrifying thought in the show's universe. Instead, HBO's version illustrates how the Cordyceps' mycelium creates a "hive mind" in infected. If one infected is killed, a message is sent to everyone else it's connected to.
After escaping the museum, the trio eventually make it to the capitol building, only to find that all the Fireflies they were supposed to meet are dead and gone. Tess rummages through the bodies' clothes in hopes of finding a map, but there's nothing. Suddenly, a runner lunges into the air and tries to take them down. When Joel shoots it, the mycelium hive mind alerts the rest of the infected outside the building. They swarm to their new pray.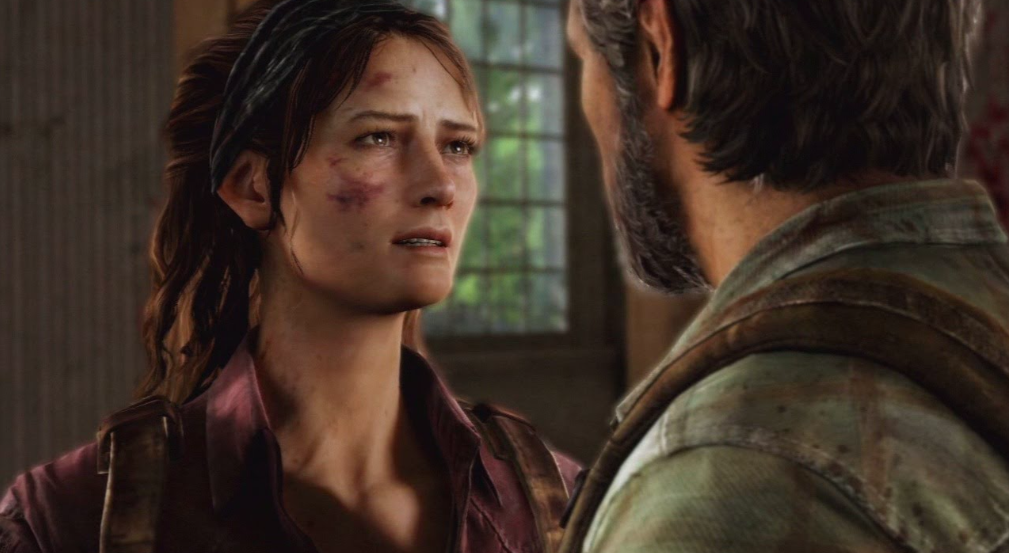 Joel is in a rush to get going. But before they can all escape, it appears that Tess was bitten at the museum, too. In just a short amount of time, her bite has worsened while Ellie's remains the same. Tess holds Ellie's arm up and shows it to Joel. "This is real," she cries, desperate for Joel to believe her. She needs him to keep taking Ellie out west, to wherever Marlene needs them to go. Maybe there is a cure after all.
The Verdict
Episode two continues to show promise of The Last of Us being a great video game adaptation. It maintains the game's plot while creating new rules to make the story more suitable for TV. When the episode begins in Jakarta, we see how the world, not just the United States, is devastated by the impacts of this disease. And it is hopeful we will see the state of the present day world in later episodes, too.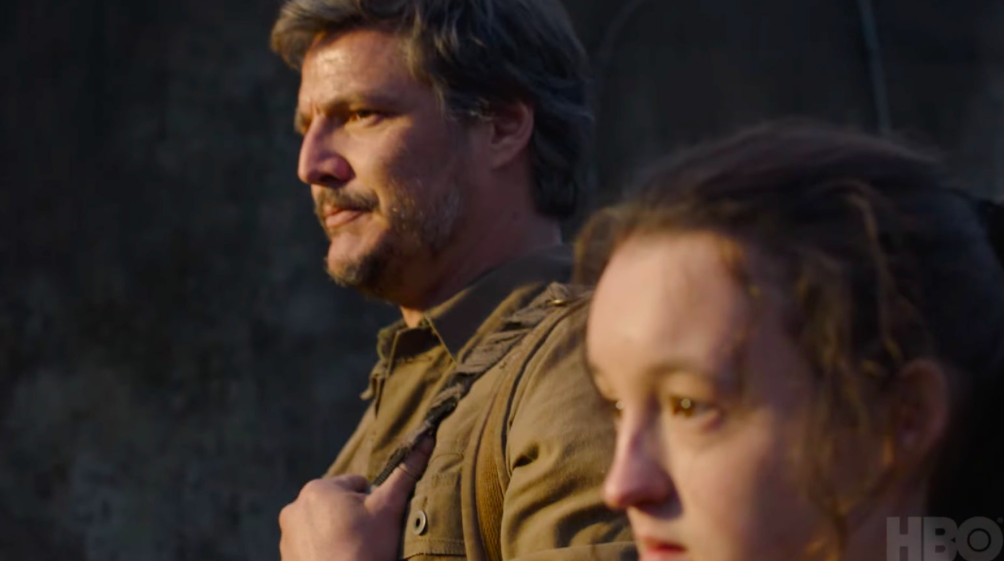 Additionally, the filming of mycelium growing and spreading throughout the infected is convincing for the new hive mind theory. While spores and gas masks worked well for the game, many of those rules were still inconsistent; it's for the best that The Last of Us' writers did away with spores in the show. The makeup for the bite marks and prosthetics for the clickers make the fight scenes more high stakes and terrifying. The actors, from infected extras to the main cast, are phenomenal. Bella Ramsey as Ellie especially shines, particularly with her whipsmart comebacks and various facial expressions.
It is evident the creators did not cut corners when it came to filming, makeup and casting these last two episodes. If they wanted to create as authentic an experience as possible for this video game adaptation, they did not disappoint.

(5 / 5)
Until next time, check out what else we're watching and playing at Haunted MTL.
Episode three of Netflix's Dahmer was, to put it mildly, difficult to watch. Mostly because it depicted an awkward and uncomfortable time in young Jeffery Dahmer's life. But also because the pacing of this episode wasn't great. 
We start the episode with an uncomfortable look at Joyce Dahmer. She's pregnant, and she's struggling. Her doctor has her on a lot of medications, and her husband doesn't like it. He doesn't seem to care about her emotional well-being. His concern, as he indelicately puts it, is the fetus.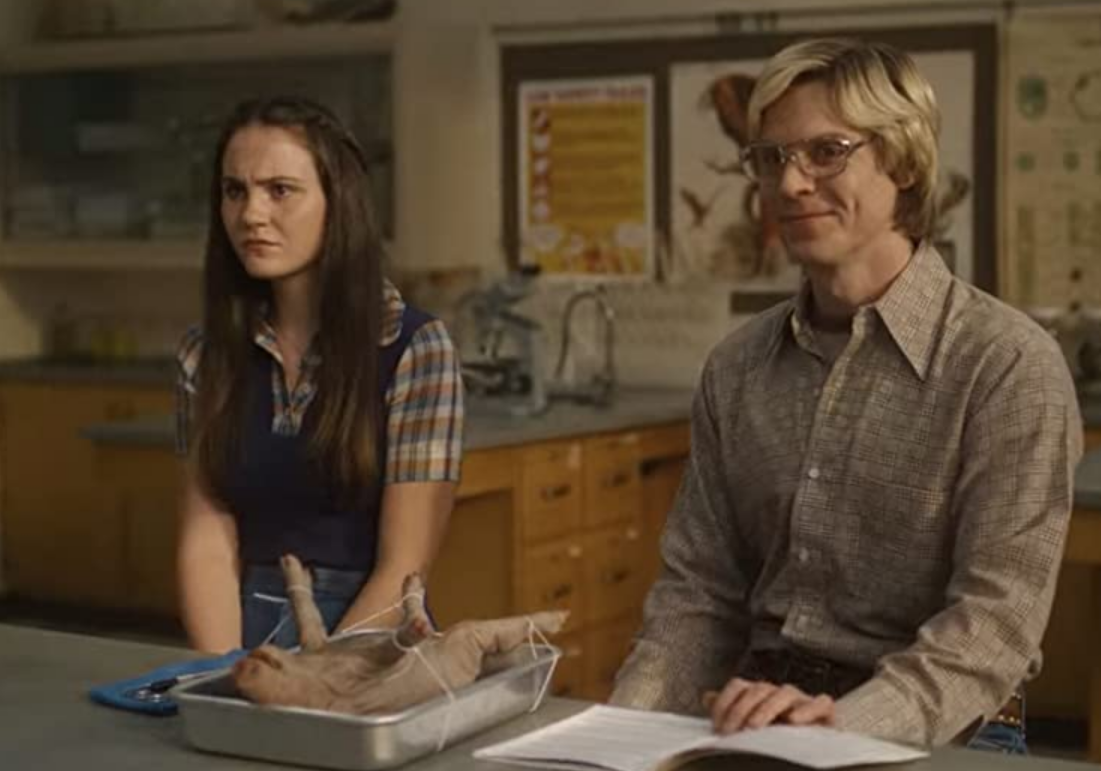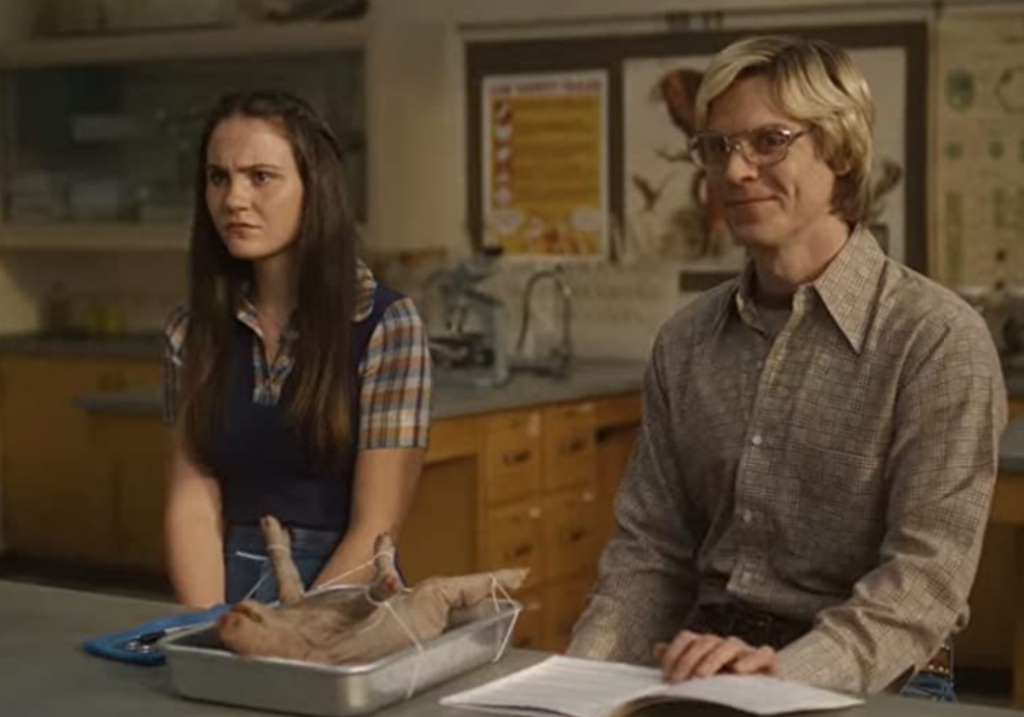 I would think that most of us, after finding our partner sitting barefoot in a thin nightgown at a bus stop in the snow, would be putting their well-being before anything else.
We go from there to the Dahmer's bitter divorce. Joyce gets custody of the boys and takes off with her younger son. Lionel decides to leave home, and spend his time at a hotel. This leaves Jeff at home alone, at the age of 17.
Abandoned by his family, Jeff is living his worst/best life. Mostly he's drinking and working out. He starts going on long drives, often passing a young man jogging. This young man, as I'm sure you can imagine, catches Jeff's attention.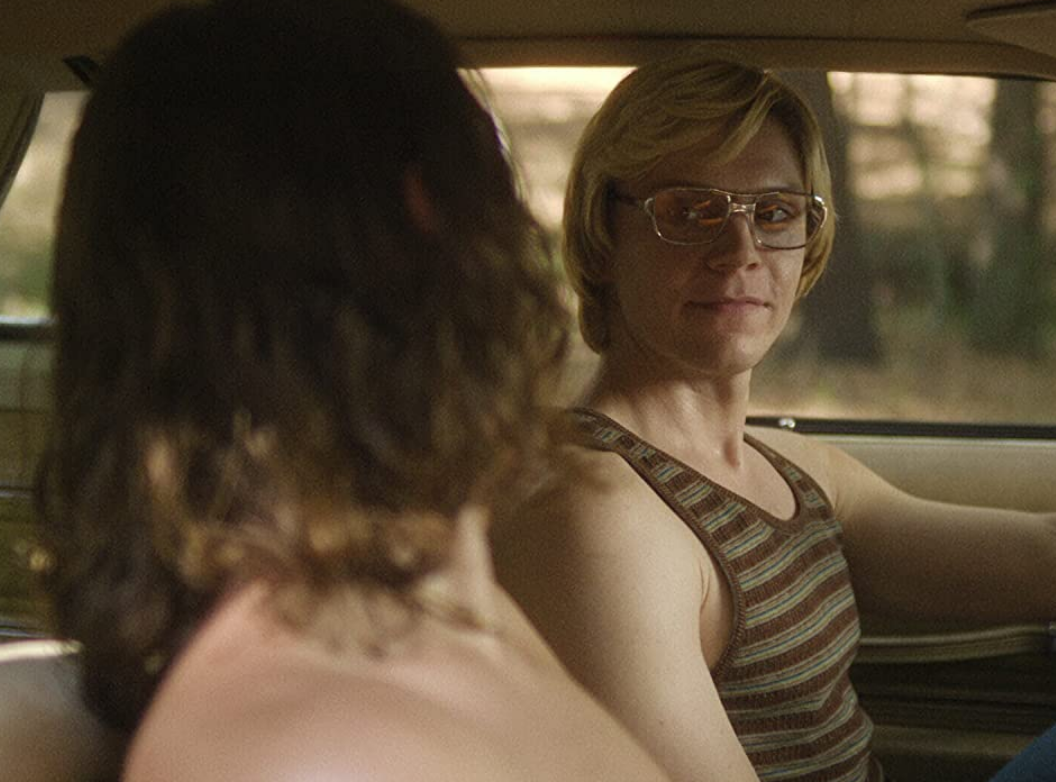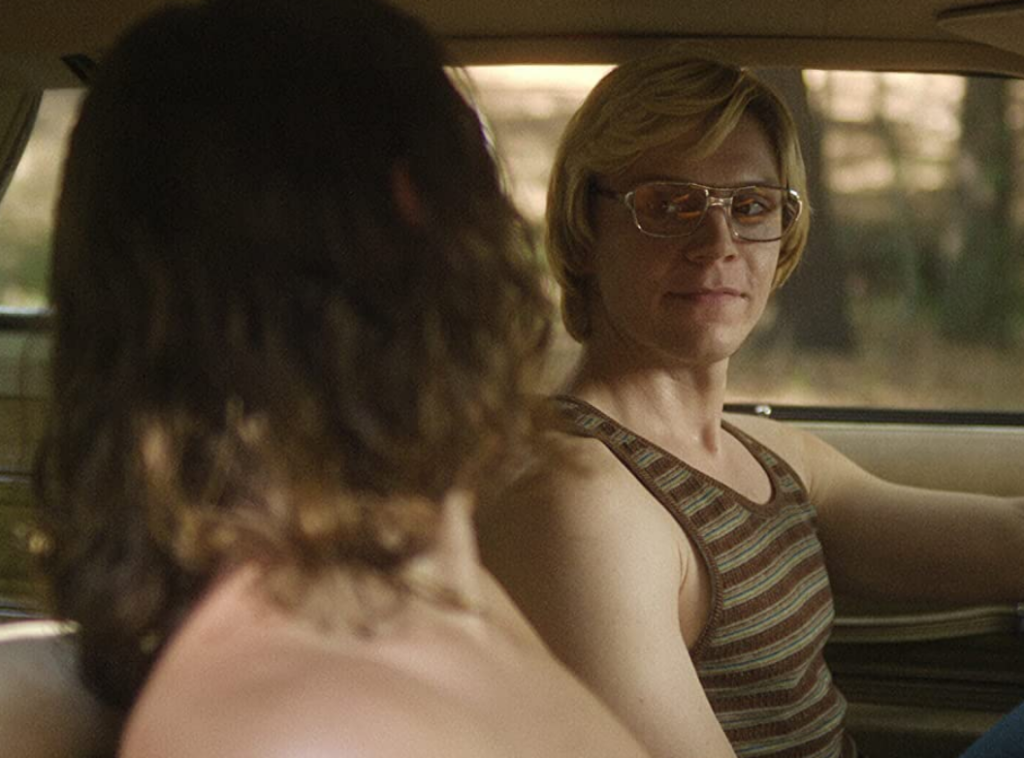 This episode ends with what might be the first of Dahmer's murders and the fallout from it.
As I mentioned earlier, the pacing in this episode was slow. It was so painfully slow. In hindsight, I think this was an intentional choice.
While the action was slow coming, the feeling of most of the episode was incredibly intense. The viewer is left nervous every time Dahmer is alone with anybody. We know that he's winding up to do something horrible. But we have no idea what he's going to do, or who he's going to do it to.
That being said, not every scene in this episode needed to drag as much as it did. The scene with Joyce and her boss at the women's shelter went on far too long. The repetitive clips of Jeff working out, drinking and melting bones took too long.
It's a difficult needle to thread, pacing. What works for one scene will just crush another. And that was the case in this episode. The scenes that work, man do they work. The scenes that don't, though, are a slough. 

(3 / 5)