The final two episodes of Cursed Films are now available on Shudder and they're by far the best of the series. If there's a Season 2 in the future I can only hope that it looks like this. An informative documentary that's respectful, emotional and insightful.
Episodes 4 and 5 focus on two very infamous horror movies, 1994's The Crow and 1983's The Twilight Zone: The Movie. Neither film is "cursed" in the generic sense. No weird occurrences, set accidents, or crew members suddenly committing suicide. Instead, we're shown a shocking disregard for human life. Rather than Satan casting his magic wand and making production difficult, accidents happen so tragically that it imprints darkness on the film's very title. I decided to combine the final two episodes of Cursed Films together into one review because they're very similar.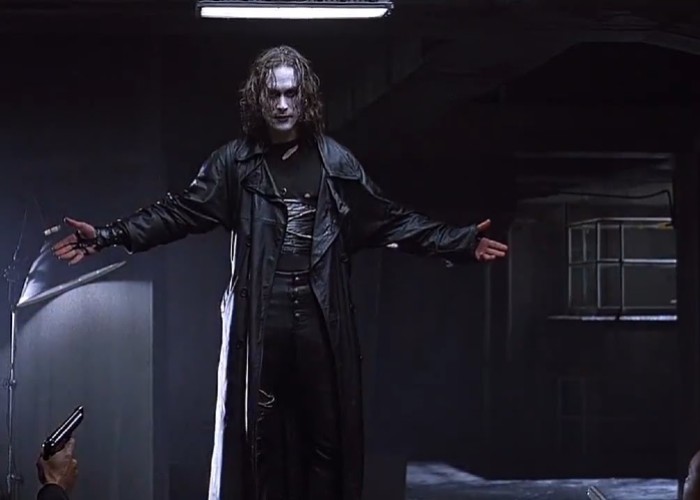 The Crow
The Crow is one of my most favorite movies of all time, even though I used to feel slightly disturbed anytime it was on. I understand the unease surrounding this movie. Seeing Brandon Lee on the screen and knowing that he died while those same cameras were rolling, gives the whole thing a morbid aftertaste. Based on the comic series by James O'Barr, The Crow is about a man that rises from the dead on Devil's Night to take revenge on those responsible for his murder. Actor Brandon Lee who played lead character Eric Draven was shot and killed during filming.
The shock of having someone die, while filming a scene where the character himself is meant to die sparked many theories of the unknown. Why did he die? Did someone want him dead? Is it connected to his father? Was Devil work afoot? And most importantly, does the film have a curse? The episode answers this question loud and clear: No, it does not. The backbone of the film is Lee as is the curse his death inspired. It begins and ends with him. In a way, he became The Crow.
There is a tremendous amount of respect for Lee in this episode. Director Alex Proyas and make-up artist Lance Anderson are near tears as they discuss his passing. Anderson often speaks while looking away from the camera, as if unsure if he can meet the audience's eye. He quietly describes making a mask that would allow Lee's body double to film the remaining scenes, losing himself in an unpleasant memory.
Bruce Lee and the family curse
Lee's father, Bruce Lee, the King of Martial Arts, died very much like his son: young and under unusual circumstances. Both losses shocked the world and it's been used as further "proof" of a curse. If not from The Crow, from the dreaded "Lee Family Curse" that only targets male descendants.
According to the story, Bruce Lee had an elder brother that died during infancy. His parents believed their family had been struck with a curse that would eventually take Bruce, and later Brandon (ignoring Lee's other brother Robert who is currently alive and well). Celebrity magazines and gossip columns helped spread these ideas, and people believed it. Google it right now and you'll still see one too many articles discussing what "really" happened to Bruce Lee and his son. The need for explanations brings people to wild conclusions.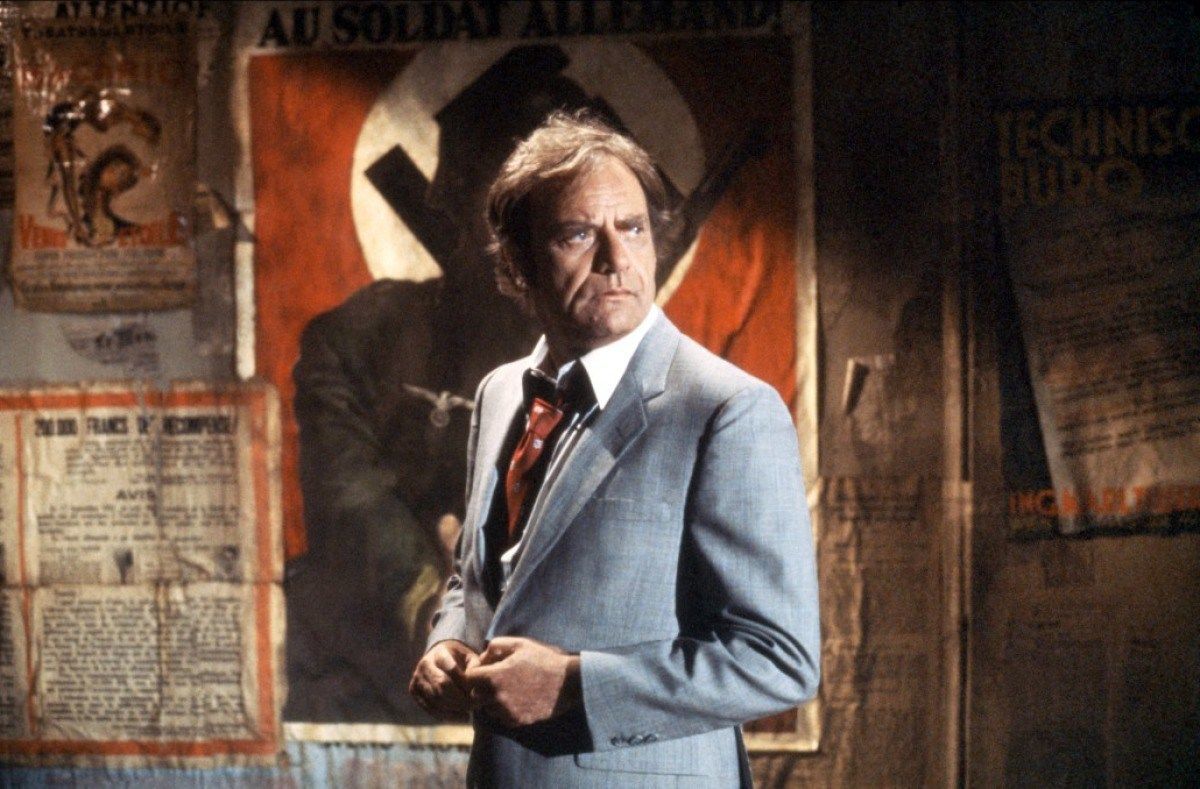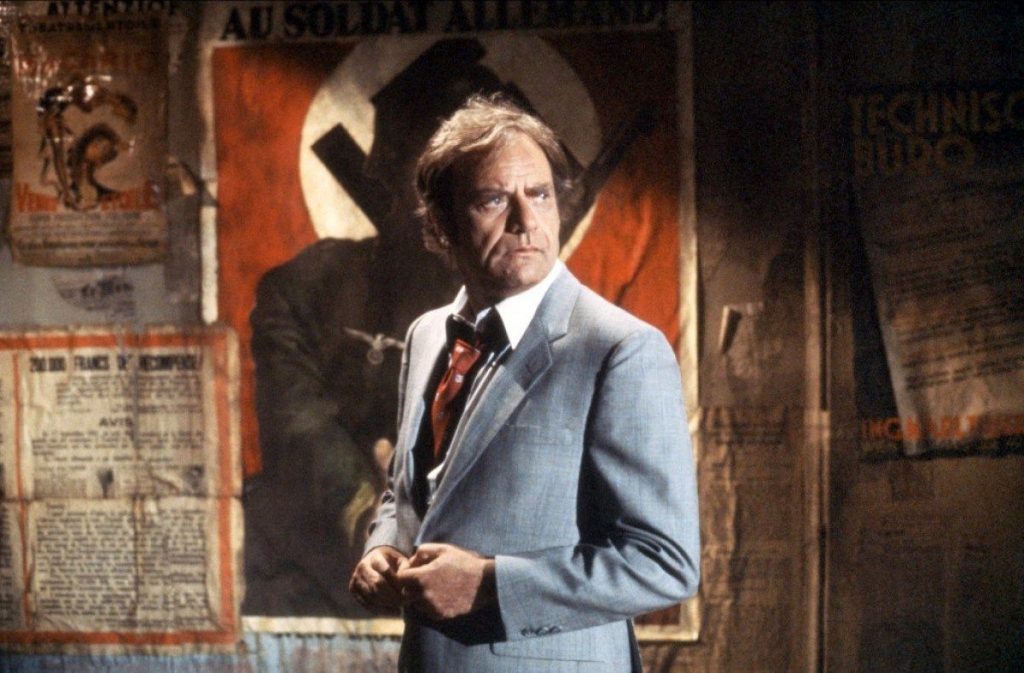 The Twilight Zone: The Movie
Episode 5 is harrowing. I didn't know about The Twilight Zone accident before this, so for me, this was a real shock. The film based on the popular TV series, The Twilight Zone isn't as popular as the other films in the series. Neither fans of the original show or average movie-goes enjoyed it. Unfortunately, the film is best known for the horrible helicopter accident that claimed three lives. Actor Vic Morrow and two child actors, Myca Dinh Le and Renee Shin-Yi Chen were struck by a falling helicopter that killed them instantly.
Their deaths are on camera and the episode actually shows it, which is a shock in itself. My heart stopped for a minute. "Episode 5: The Twilight Zone" is the most emotional episode of the series. It goes in a new direction, traveling even further down from The Crow, and becomes a large finger pointing at Hollywood and the world. You'll forget it's about curses. Anyone with a heart will find themselves tearing up after each interview, especially when Richard Sawyer speaks.
I absolutely love the way Cursed Films pays respect to these two films in their final episodes. As mentioned in my previous reviews, some of the earlier episodes attempt to bank in on the paranormal theories and it comes off as quite ridiculous. But it's come around to be the perfect closing to Season 1 and possibly the whole series.
The Crow

(5 / 5)
The Twilight Zone

(5 / 5)