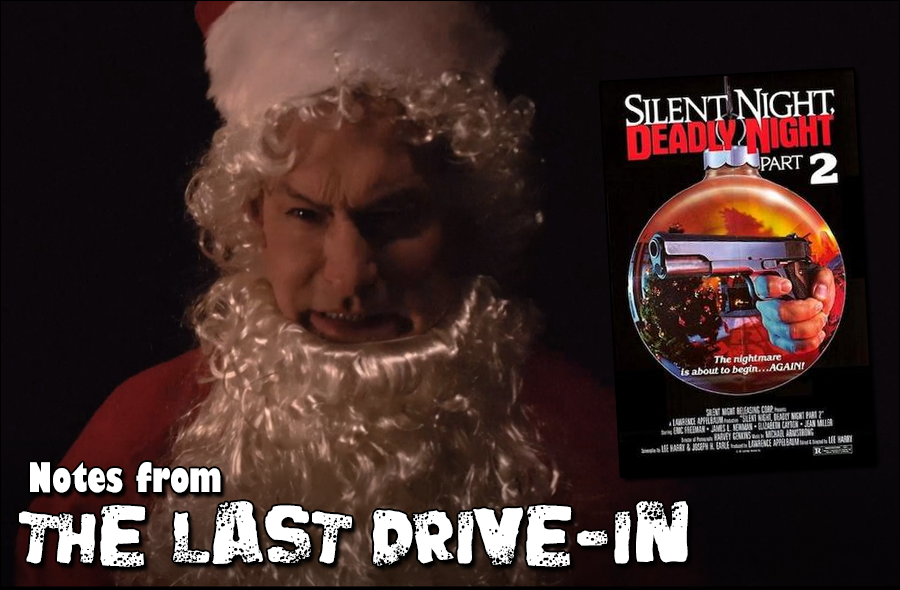 Notes from The Last Drive-In: Joe Bob's Red Christmas – Silent Night, Deadly Night Part 2
The final film of the Red Christmas event was the gloriously insane Silent Night, Deadly Night Part 2, and before we go any further… well, we know what you are really here for.
While Jack Frost was probably the best film of the night and collectively perfect as some Drive-In fodder, I hold a special place in my heart for Silent Night, Deadly Night Part 2. It felt like a perfect culmination for the evening's festivities, and that's not counting the fun Joe Bob breaks.
Plus, Darcy gets pierced by Reindeer antlers!
Silent Night, Deadly Night Part 2 (1987)
Opening Rant: Giving the screwups in our lives another chance.
Silent Night, Deadly Night Part 2 is a mess of a movie composed of about 1/3 of reused footage from the first film. It's not great, but there is a gleefully manic energy to the whole affair that makes it quite an enjoyable aberration.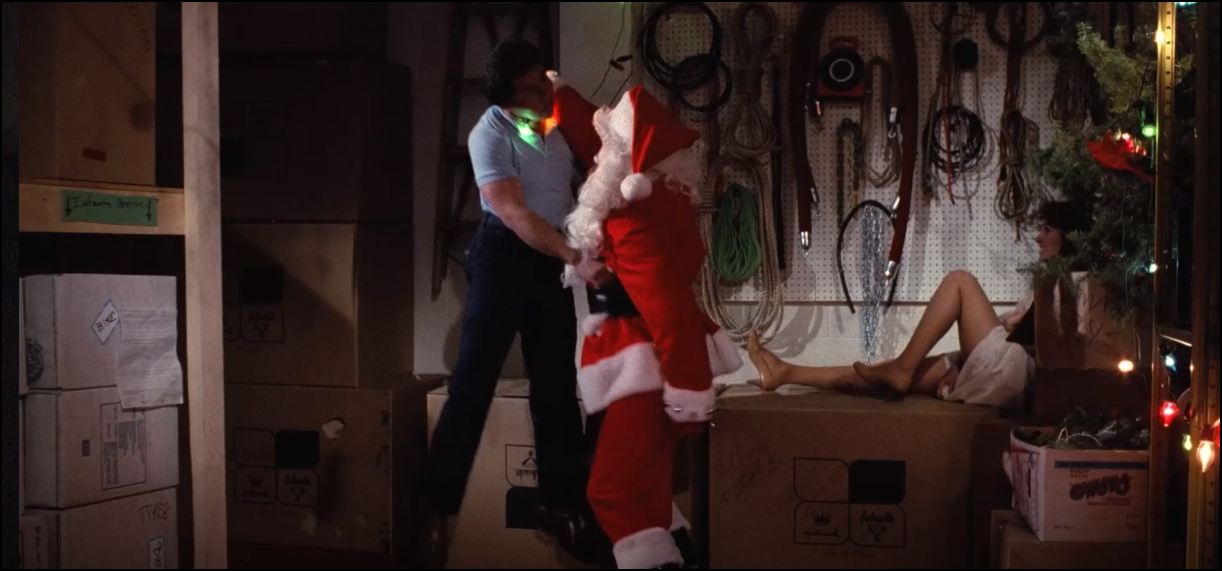 Silent Night, Deadly Night Part 2 was the 1987 budget sequel to the 1984 original film. It follows the life and killing-spree of Ricky Caldwell, the brother of Billy Chapman, in the first film. Both kids were triggered to kill by the murder of their parents by a man dressed as Santa Claus on Christmas Eve. The film uses a combination of archival flashbacks and some newer, specially shot material, to try to forge a cohesive narrative.
As for the need-to-know material, the film was written, edited, and directed by Lee Harry. Joseph H. Earle is credited as a co-writer. In actuality, though, the film claims 8 writers to write around 40 minutes of existing footage. Silent Night, Deadly Night Part 2 stars Eric Freeman, James L. Newman, Elizabeth Kaitan. It also has Linnea Quigley around in the archival footage.
Review
Drive-In Fashion Show: Tandem costume with skimpy Darcy and Santa Joe Bob!
Joe Bob pretty fair with Silent Night, Deadly Night Part 2, giving it only three stars. To a degree, that makes a lot of sense. It's not really a movie, but more of a clip show with a framing device. That being said, despite how much of a mess this movie is, it is incredibly fun. Everything is insane and hammy. Even some of the stories surrounding the film are crazy.
Did you know the film has a connection to the Menendez Brothers? Yes, those Menendez Brothers. Joe Bob sure does.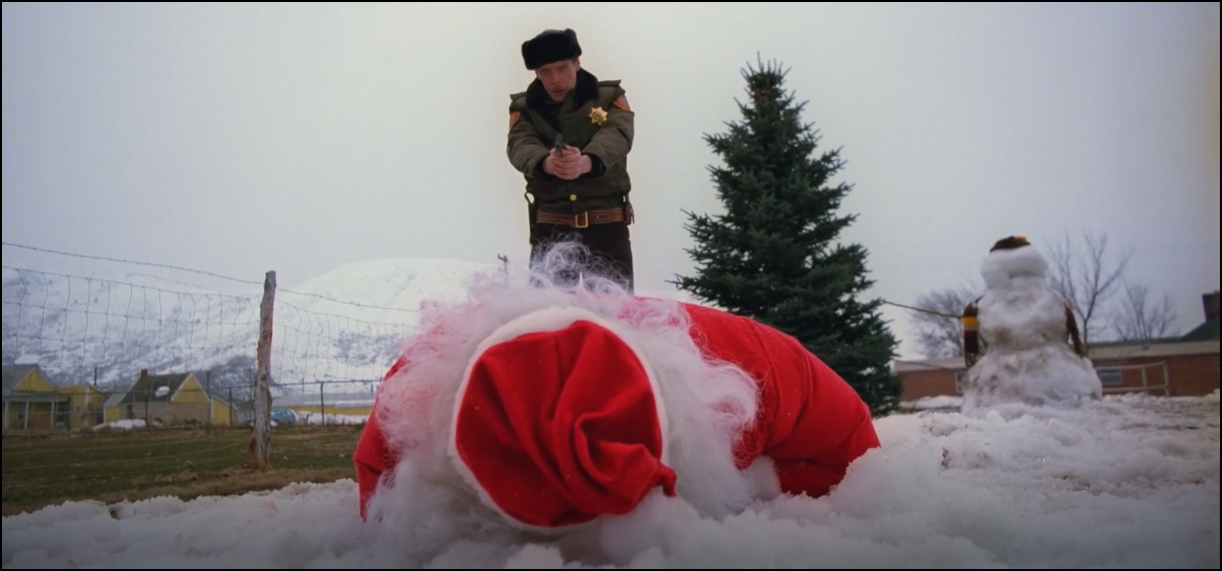 The wrapping to this glorious present comes with the resolution of Joe Bob's lonely Christmas and the recreation of the Linnea Quigley death from the original Silent Night, Deadly Night. It's actually pretty wholesome given the subject matter. Of course, John Brennan came out to serenade us with another song as well. Hopefully, more musical numbers lie in store for season 2 of the show.
As fun and memetic as Silent Night, Deadly Night Part 2 was, it does have some fundamental problems. It makes very little sense. It's just bad, but… also good. It's just so freaking fun it's hard not to give it three stars. At a basic level, if you are enjoying something that matters most of all, right? Just stick around for the bonkers conclusion involving a wheelchair-bound nun.
Best Line: "GARBAGE DAY!" – Ricky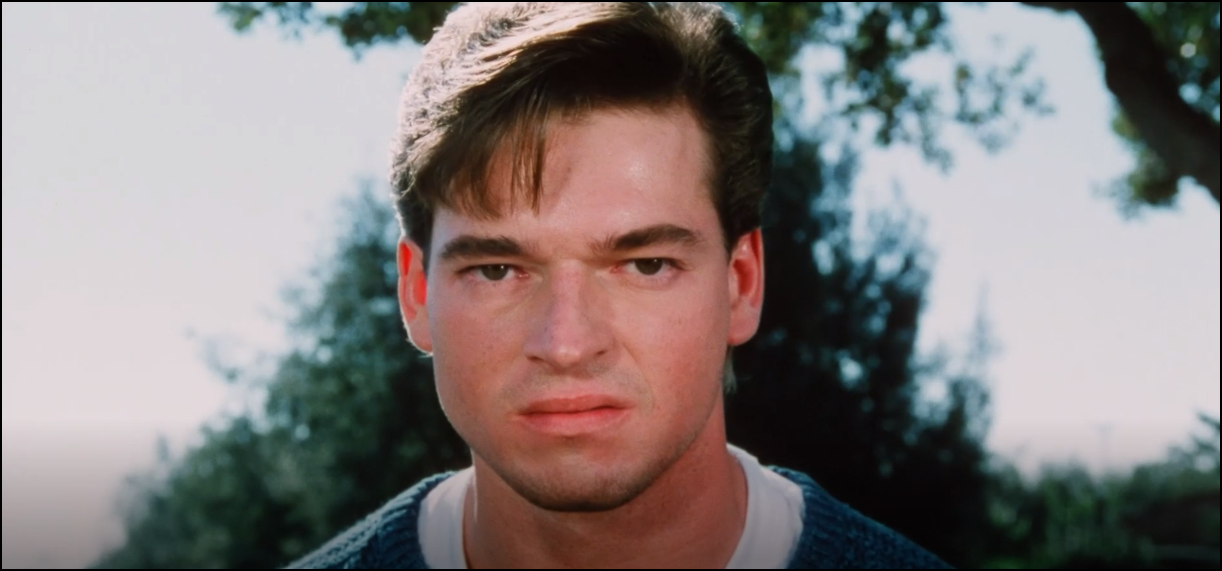 Haunted MTL Drive-In Totals
As always, we turn to Shudder for those official totals.
2 Original Songs
4 Axes
8 Writing Credits
130 Eyebrow Raises
Meme-Making
Incel Taunting
Movie Rehashing
Keytar Playing
Antler Fu
Wheelchair Fu
Hamburger Nun
---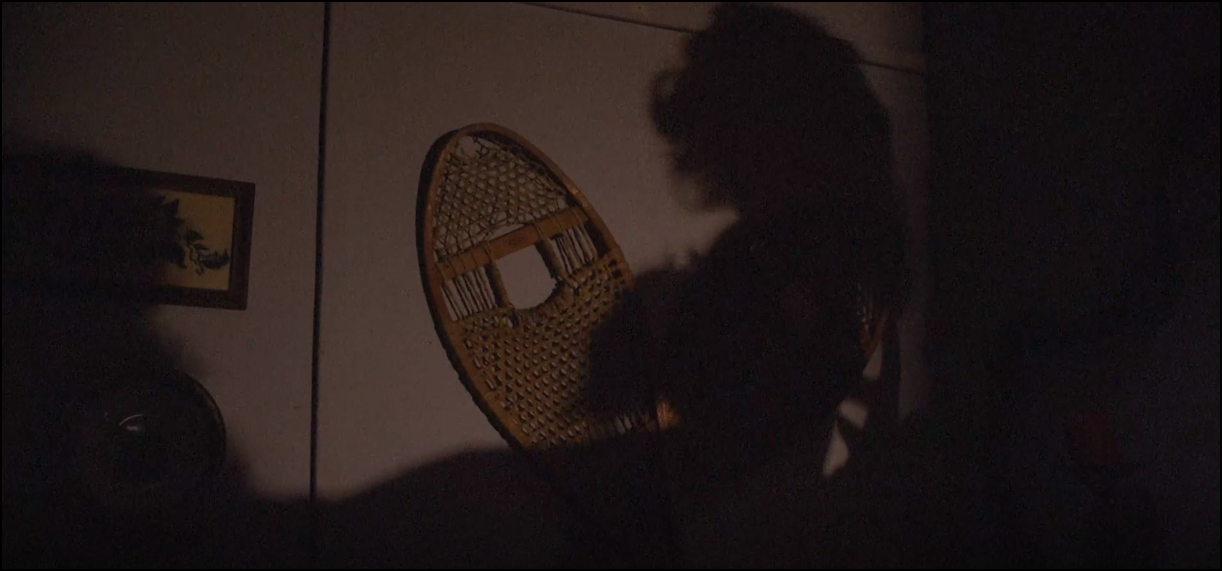 The best moment of the night came just before the big impalement payoff for the night. Joe Bob and Darcy each shared some very touching stories about Christmas. They're sad stories, as Christmas can be a sad time, but they were also wonderfully empowering.
I am looking forward to season 2 of The Last Drive-In, not just because of some wacky horror movies, but to enjoy a larger sense of community. So, I guess we'll meet again when season 2 lands!
That being said, I believe I am going to change up the format of this series when the show comes back. What have been your favorite elements of these features? We've done a lot of them, after all. Let us know what works.
Released in 1997, it would be understandable if you confused this Jack Frost with the movie of the same title that was released in 1998 and starred Michael Keaton. We are not talking about the Michael Keaton Jack Frost because it's not horror. It's also not good.
(Look at that, you're getting two reviews in one today. Merry Christmas.)
No, today we are talking about Jack Frost, starring Christopher Allport and Scott MacDonald. And it is possibly the most bonkers Christmas movie I have ever seen.
The story
We begin our tale in a very messed up fashion. A little girl asks her uncle for a bedtime story on Christmas Eve. The uncle tells her about a serial killer named Jack Frost who was caught after leaving bits of his victims inside pies. But there's no need to worry, the uncle explains. Because Jack Frost was caught and is being executed that very night.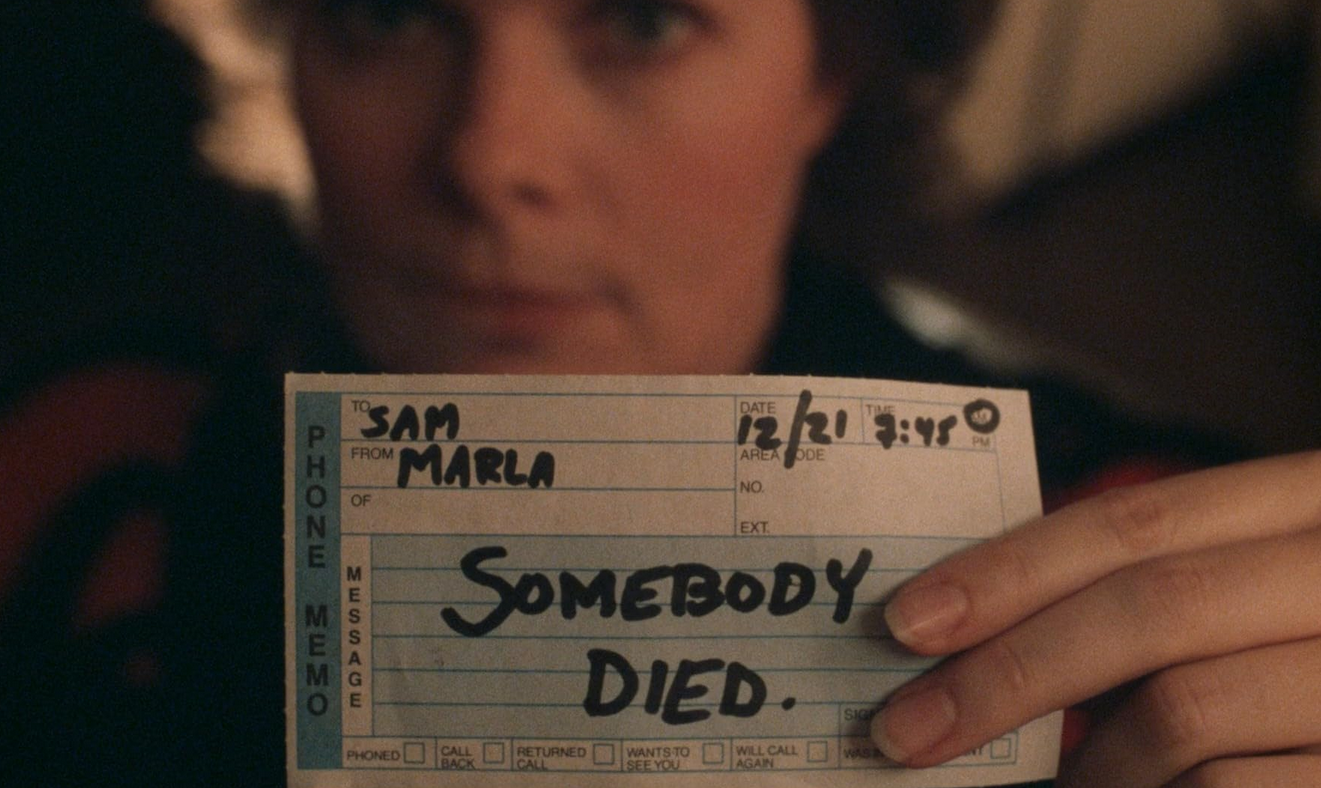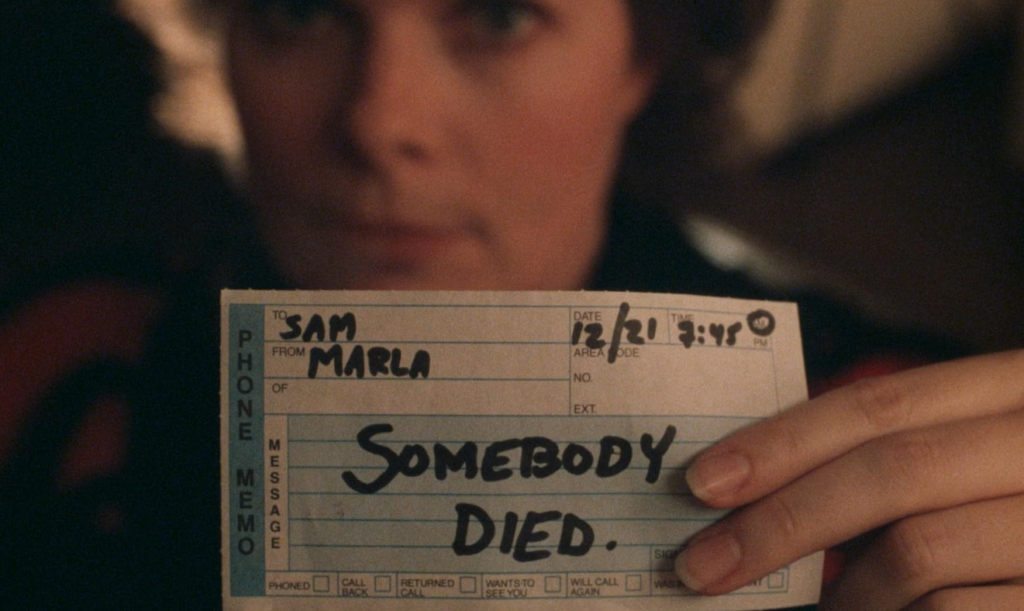 And we won't be hearing from these two characters again for the whole movie.
Instead, we cut to Jack, being transported to his execution. Somehow he manages to escape, only to be doused with some sort of acid and melted into the snow.
Meanwhile, the sheriff who caught Jack Frost, Sam, is trying to come to terms with his death. He's thankful that he's gone, but the nightmare just doesn't feel over yet.
Then, of course, people start turning up dead in his little town. And in spectacular ways.
Slowly, Jack Frost seems to work his way through a family called the Metzners. Even though it appears that this family didn't have a single thing to do with him. First, he murders their son, then proceeds to stalk the entire family.
Sam is joined by an FBI agent named Agent Manners and a scientist named Stone. Together they fumble around the tiny little town, trying to figure out how to kill Jack. Bullets do nothing. He can melt and slip through cracks. But hairdryers seem to do the trick.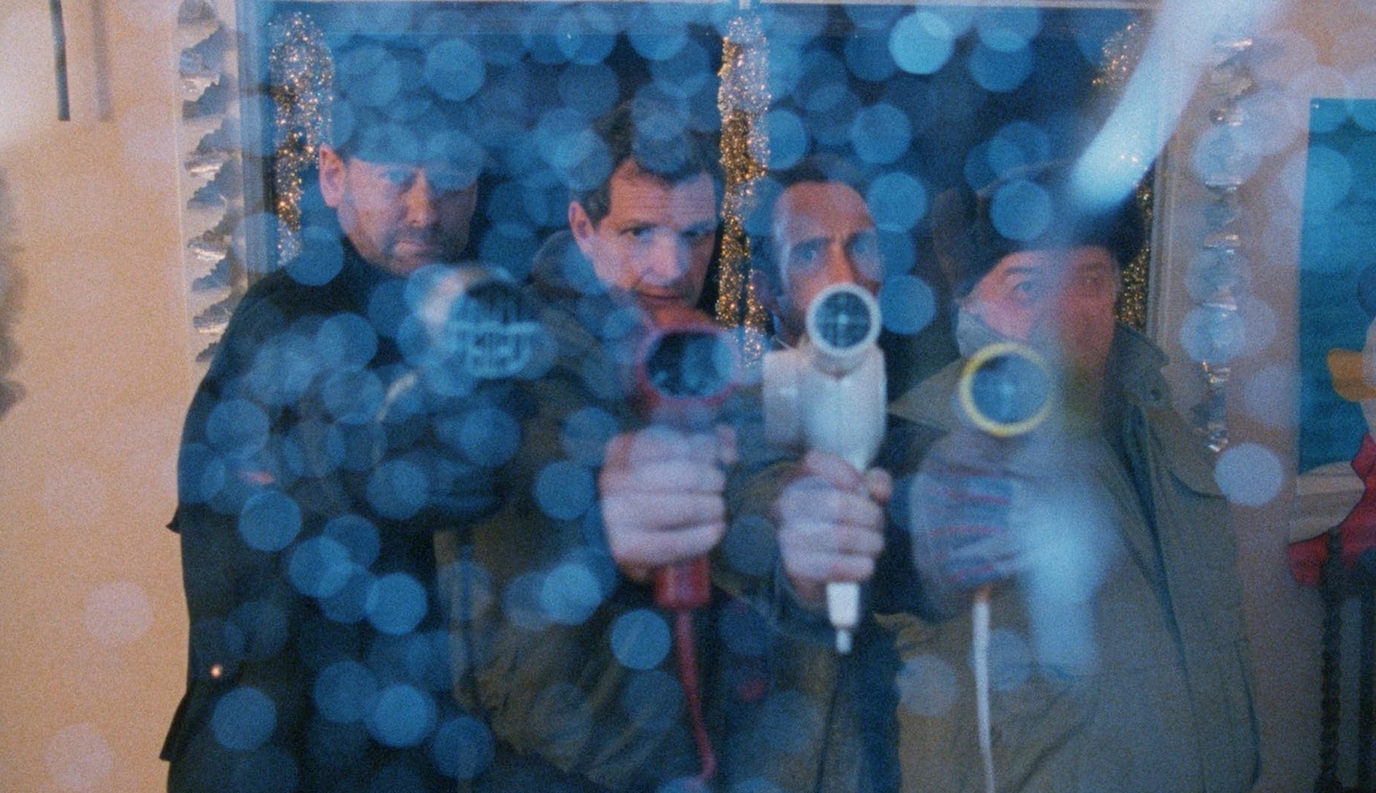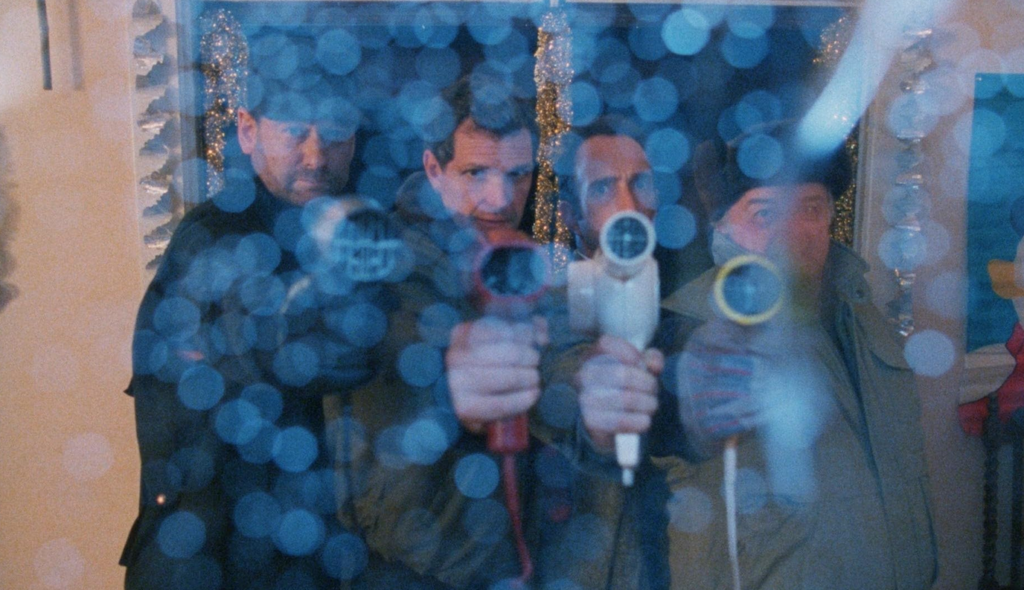 What worked
I'm going to be honest here. Nothing in this movie was good. The effects were bad. The writing is bad. The constant snow puns are bad. The acting is bad.
But it is this exact combination of bad aspects that makes Jack Frost funny. It is so intentionally bad that it is hilarious. None of the characters are likable, so we're not overly upset when they're murdered in horrific ways. None of the effects look real, but they look fun. The writing is awful, but it's hilarious.
And here's the greatest thing about Jack Frost. Everyone working on it is having fun. You can just tell that every single actor is having the time of their lives. Nobody was having a single bad day on stage here. And that alone makes Jack Frost enjoyable to watch.
What didn't work
One thing I have to say here is that the acting was just bad. It was not, I believe, intentionally bad acting. That is to say, it wasn't a talented actor acting badly for comedic effect. This was just bad acting from almost everyone in the cast. The two exceptions are Allport and Marsha Clark, who plays Marla. Everybody else is overacting so hard that they're pulling muscles. They're chewing the scenery so much that they're not going to have room for Christmas cookies.
Or oatmeal.
To enjoy Jack Frost, you need to have a deep appreciation for campy effects, bad snow puns, and really inappropriate humor. It's one of those movies where you turn off your brain, make sure all loose items are secured and your lap bar is completely locked, and enjoy the ride.
If you can do that, then you're going to have a great time with this movie. If not, don't worry. There's lots more holiday horror to come.
(4 / 5)
The Angry Black Girl and Her Monster (2023), a Film Review
The Angry Black Girl and Her Monster (2023) is an award-winning sci-fi horror film directed and written by Bomani J. Story.
The Angry Black Girl and Her Monster (2023) is a sci-fi horror film directed and written by Bomani J. Story. Inspired by Mary Shelley's Frankenstein, this unrated and award-winning film stars Laya DeLeon Hayes, Denzel Whitaker, Chad L. Coleman, Reilly Brooke Stith, and Amani Summer. As of this review, interested viewers can enjoy this film from Shudder with additional availability through purchase or rent.
After a sequence of tragedies and loss, Vicaria (Laya DeLeon Hayes) seeks to cure death. Despite her genius earning her a private school education, few take this ambition seriously. Those who see it think of her only as an example of a girl separated from reality. But all that changes when she has a breakthrough. Unfortunately for her, the systemic issues that oppress her neighborhood can't be solved as simply as curing death.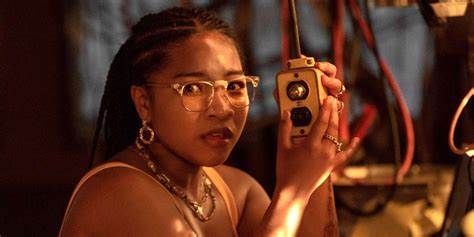 What I Like about The Angry Black Girl and Her Monster and Recognition Earned
This film received nominations from four separate film festivals. It won Best Narrative Feature by the Calgary Underground Film Festival and Best Horror / Sci Fi from Jim Thorpe Independent Film Festival. In addition, it received nominations for Best Narrative Feature from the Atlanta Film Festival and a nomination from the SXSW Film Festival.
The beautifully shot scenes earn respect, and the cast remains strong throughout. While Laya DeLeon Hayes executes the most demanding role, Reilly Brooke Stith (Aisha) and Amani Summer (Jada) elevate their material.
The Angry Black Girl and Her Monster dips its commentary into several hot topics. While I would have liked to see further exploration, it deals with scientific responsibilities, systemic issues facing Black Americans, and more. Needless to say, this film has ambition.
While particular elements vary in execution, this remains a unique approach to the dehumanization of these racist and systemic issues while telling an engaging story in the process. While I wouldn't consider this an arthouse film, it dips into that category in many ways.


Tired Tropes, Trigger Warnings, and Considerations
For a better viewing experience, don't take the film with the utmost realism in mind. An example of what I mean is how easily and unnoticed bodies are moved and hidden. As a metaphor or motif, it works better to serve the overall message.
As mentioned, many systemic issues come to light within the story, with varying levels of depth. Some examples include racial profiling, police violence, and microaggressions that stretch the "micro" aspect of the word. I also want to clarify that the film focuses on Vicaria's personal story, using these experiences when applicable to the plot.
Drug addiction and gang violence play prominent roles in the plot. As mentioned above, The Angry Black Girl and Her Monster addresses many of the systemic issues that make a thriving drug industry as opposed to dehumanizing those participating in it.
The titular Monster evokes levels of realistic body horror. While it's not particularly extensive, the rot remains present and vivid. Partly related, the film creates a surprisingly gory story.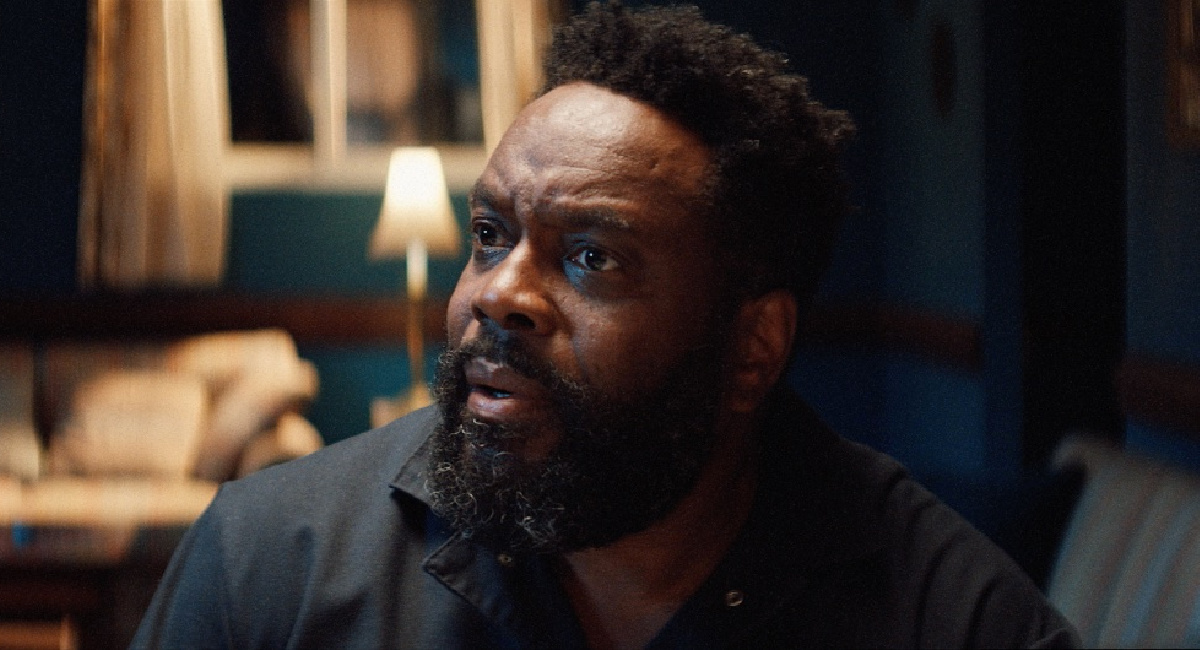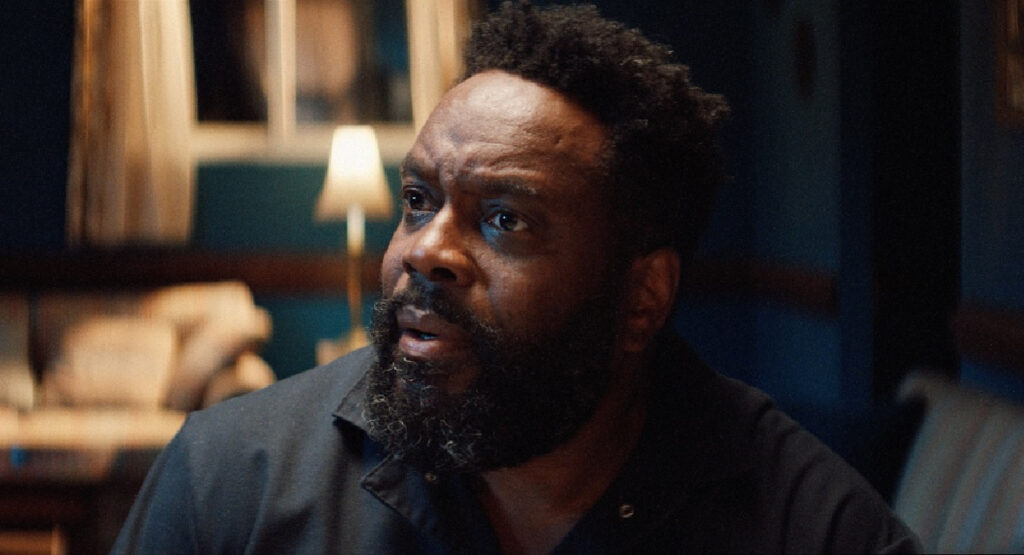 What I Dislike about The Angry Black Girl and Her Monster
Several plot points remain underdeveloped or underexplored. This choice might indicate sequel material, but I don't think that's the case here. For example, viewers hear about a "body snatcher," but the narrative doesn't build the mystery until the end. Perhaps this requires a slightly longer run time, but it also could be cut with some edits to the script.
Her Monster didn't particularly evoke fear. The rot evokes disgust but not terror. The Angry Black Girl and Her Monster remains more focused on the story than the horror.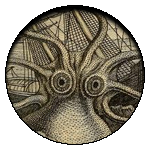 Final Thoughts
For those looking for horror rooted in real issues but not afraid to delve into the absurd, The Angry Black Girl and Her Monster remains a strong choice. While it might not evoke the terror and haunting we horror fans hope for, the bittersweet film certainly provides many reasons to give this film a view.

(4 / 5)
Blood Flower (2022), a Film Review
Blood Flower (2022) is a Malaysian supernatural horror film directed by Dain Said. Originally titled Harum Malam.
Blood Flower (2022) is a Malaysian supernatural horror film directed by Dain Said. Originally titled Harum Malam, the film stars Idan Aedan, Bront Palarae, and Remy Ishak. As of this review, the film is available on Shudder and AMC+ with additional availability for rent or purchase.
After a family tragedy, Iqbal (Idan Aedan) has trouble finding focus as an apprentice healer. His family remains in shambles, and Iqbal struggles to find a purpose in the wake of this change. As his father (Bront Palarae as Norman) finds temporary work helping a family friend, a terrible horror becomes unleashed. Now, Iqbal must overcome his internal turmoil or lose even more.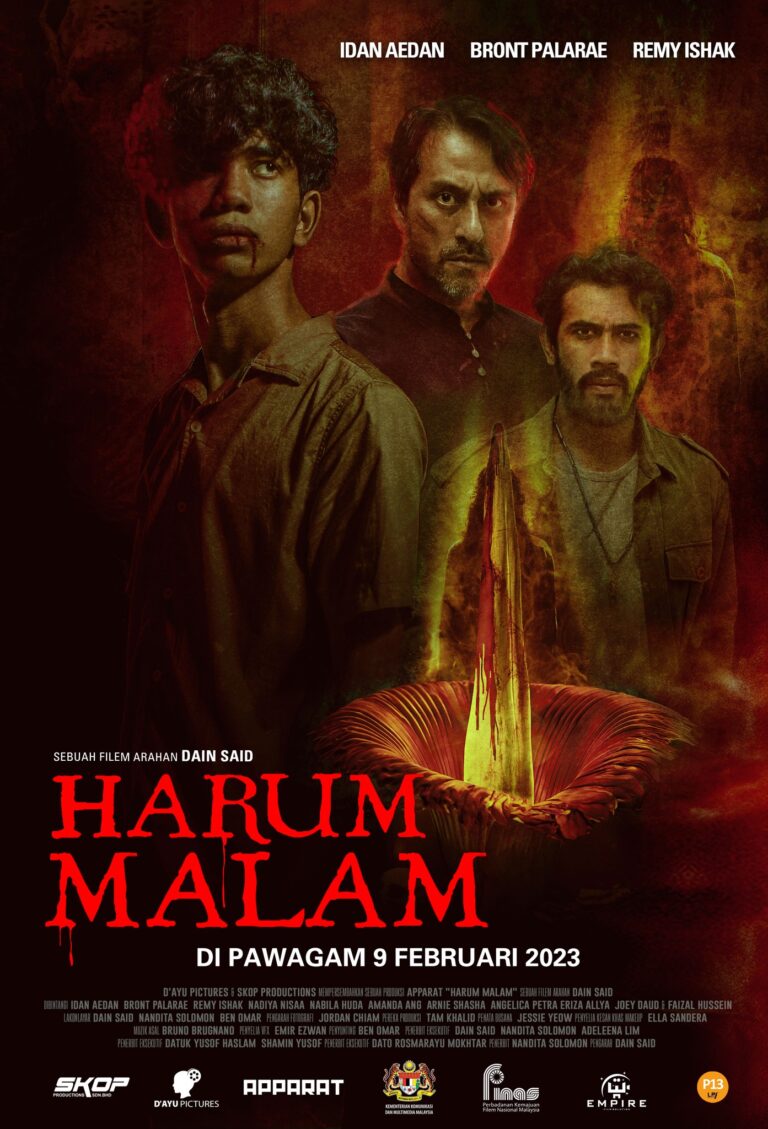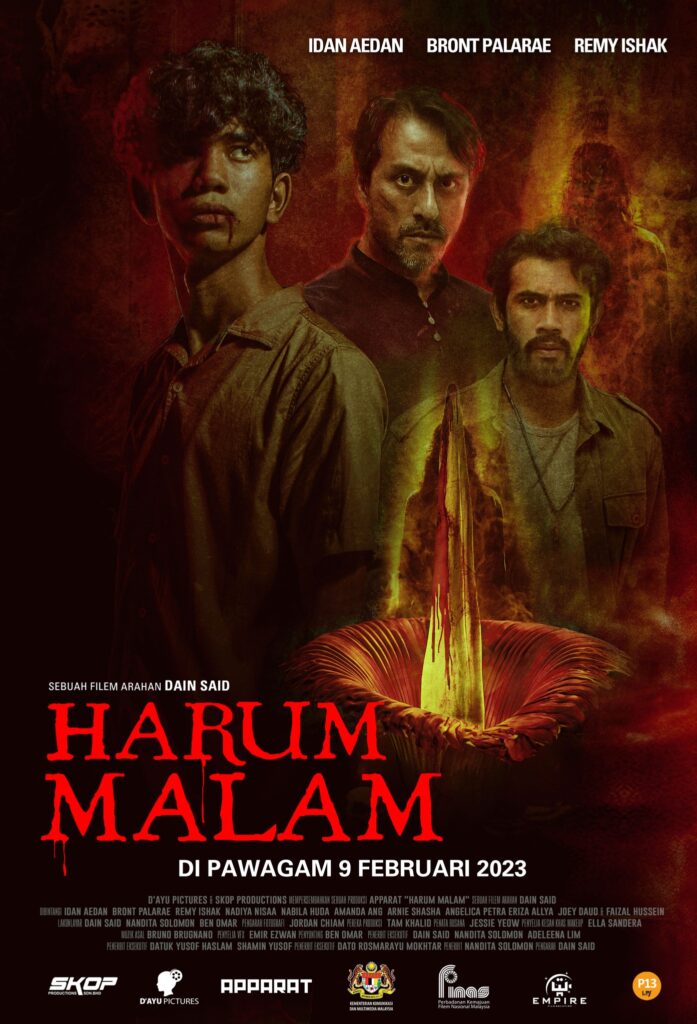 What I Like in Blood Flower
The horror evoked here has some elements of fabulism with a heavy emphasis on the supernatural component. In general, I like the established world and how this supernatural element connects to the characters' development.
Throughout Blood Flower, the acting remains consistent and engaging. The relationship between Norman and Iqbal, which provides the heart of the film, remains a particularly well-executed point. Even when the writing falls short, the acting wins me over more often than not.
The film builds up its horror, which elevates the execution and overall effect. I won't claim that the horror truly haunts the viewer, but it remains unsettling and, even uncomfortable, throughout.
As for the design of the monster, it works. There are points that remain strong, forcing a rather uncomfortable visual or experience that provides an effective execution of Blood Flower's vision. One especially effective choice is including stop motion in some of the scenes. This visual creates a somewhat jarring feel to the supernatural entity that still lingers in my mind.


Tired Tropes and Trigger Warnings
Blood Flower includes sexual assaults that remain clunkily included in the plot. When dealing with such material, especially when it remains essential to the story, the execution makes or breaks the quality. Unfortunately, the execution feels rushed and more for the shock of the reveal.
Possession-assisted suicide remains an element within the film. While I think the distance between such harm and the context of the film doesn't rise above confusion, it deserves a mention in this section.
There are general decisions made for the sake of the plot. While this can fall into the dislike section, it's within a range so as to not completely distract or undermine the viewing experience.
If any of these are deal breakers, then Blood Flower might be a skip.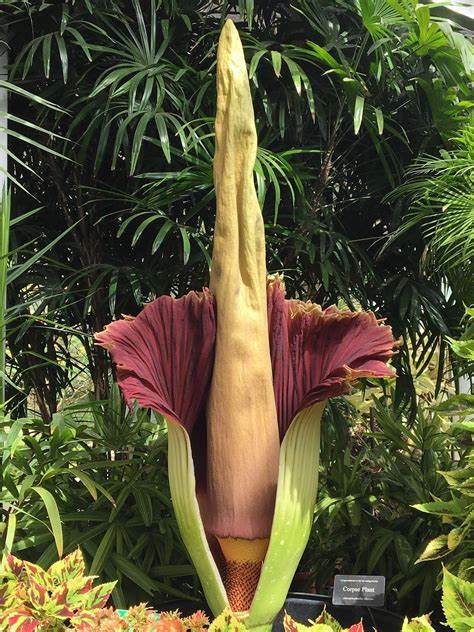 What I Dislike in Blood Flower
Where this movie falls short is building up some of its elements to their conclusion by the end of the film. The previously mentioned sexual assaults make for a strong example, but another remains the human villain. As they are the reason for the monster, I am surprised by the general lack of attention and presence the character receives.
Iqbal unlocking his power feels underwhelming and lacks any real visuals or style. We have magic and special effects, but his power consists of holding out his hand. The issue lies in the execution, not the actor, as Idan Aedan does everything he can with the given command.
Going into the previous points, a spiritual master helps Iqbal train to become a healer. This person isn't the one who unlocks their power. I still wonder why so little development on this important point remains in the film.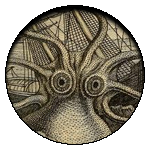 Final Thoughts
Blood Flower, or Harum Malam, remains an interesting supernatural horror that drops its execution towards the end. It provides a unique viewing experience with equal parts ingenuity and creativity to provide an effective horror. But it remains a flawed work with some wasted potential. Still, it earns its runtime for those interested in Malaysian horror.

(2.5 / 5)