There's so much news that we need to share it all at once. We have a very special milestone reached by Shudder as well as a list of the great horrors in store for October.
And if you are waiting for our October content update, we'll be delivering that sometime next week, so no worries there. Onto the news!
DRIVEN BY ORIGINAL PROGRAMMING, AMC NETWORKS' SHUDDER SURPASSES ONE MILLION SUBSCRIBERS
September 22, 2020 — New York, NY — AMC Networks' SHUDDER, the premium streaming service for horror, thriller and the supernatural, announced today it has surpassed a major milestone and is now streaming to more than one million members. The streaming service saw a surge in usage and new memberships that began with the debut of its original series Creepshow last September, and has continued throughout 2020 with its second hit original series, Cursed Films, and a lineup of acclaimed original films that includes The Room, Z, The Beach House and Host, among others.
"The addition of original series and movies turbocharged our growth and turned Shudder into a must-have service for anyone interested in great horror, thriller or supernatural entertainment," said Miguel Penella, AMC Networks SVOD President. "Our relentless focus on quality programming, innovative content and finding the best up-and-coming creators has enabled Shudder to break out in the crowded world of subscription services. Shudder's success comes as our other targeted SVOD services—Acorn TV, Sundance Now and UMC—continue their strong subscriber growth momentum by super-serving passionate fans with the content they love the most."
Shudder has frequently been recognized as one of the best targeted streaming services due to its quality collection of exclusives, originals and genre classics, and its unparalleled selection of independent horror films from around the world. According to Rotten Tomatoes, 3 of the top 4 horror films released in 2020 are Shudder films, including the #1 movie of the year, the Zoom-based quarantine horror film Host, which was written and shot in just 12 weeks during quarantine.
Shudder's first original scripted series, Creepshow, broke all of the streamer's viewership records when it debuted in 2019, and finished as the top-reviewed new horror series across all networks and streamers that year. Creepshow is currently in production on season 2. Meanwhile, Shudder's hosted movie show The Last Drive-In with Joe Bob Briggs continued to be a social media phenomenon, with new episodes typically trending #1 on Twitter on the night they debut.
Shudder's growth has also been fueled by a string of successful launches on new platforms and in new territories. In August, Shudder debuted in Australia and New Zealand, further expanding its international reach which includes the U.S., Canada, Germany, the UK, and Ireland. In the U.S., Shudder has recently launched on Roku Channels, Charter/Spectrum, DISH and Sling.
Shudder is widely available through its own apps on web, mobile, Roku, Fire TV, Apple TV and Xbox, as well as through Apple TV Channels in the US and Amazon Prime Video in the US, Canada and UK.
Shudder is the second of AMC Networks' suite of SVOD services to surpass the one million subscriber milestone, following Acorn TV which reached that mark last September. Together, AMC Networks' SVOD services are expected to reach between 3.5-4 million subscribers by year-end 2020.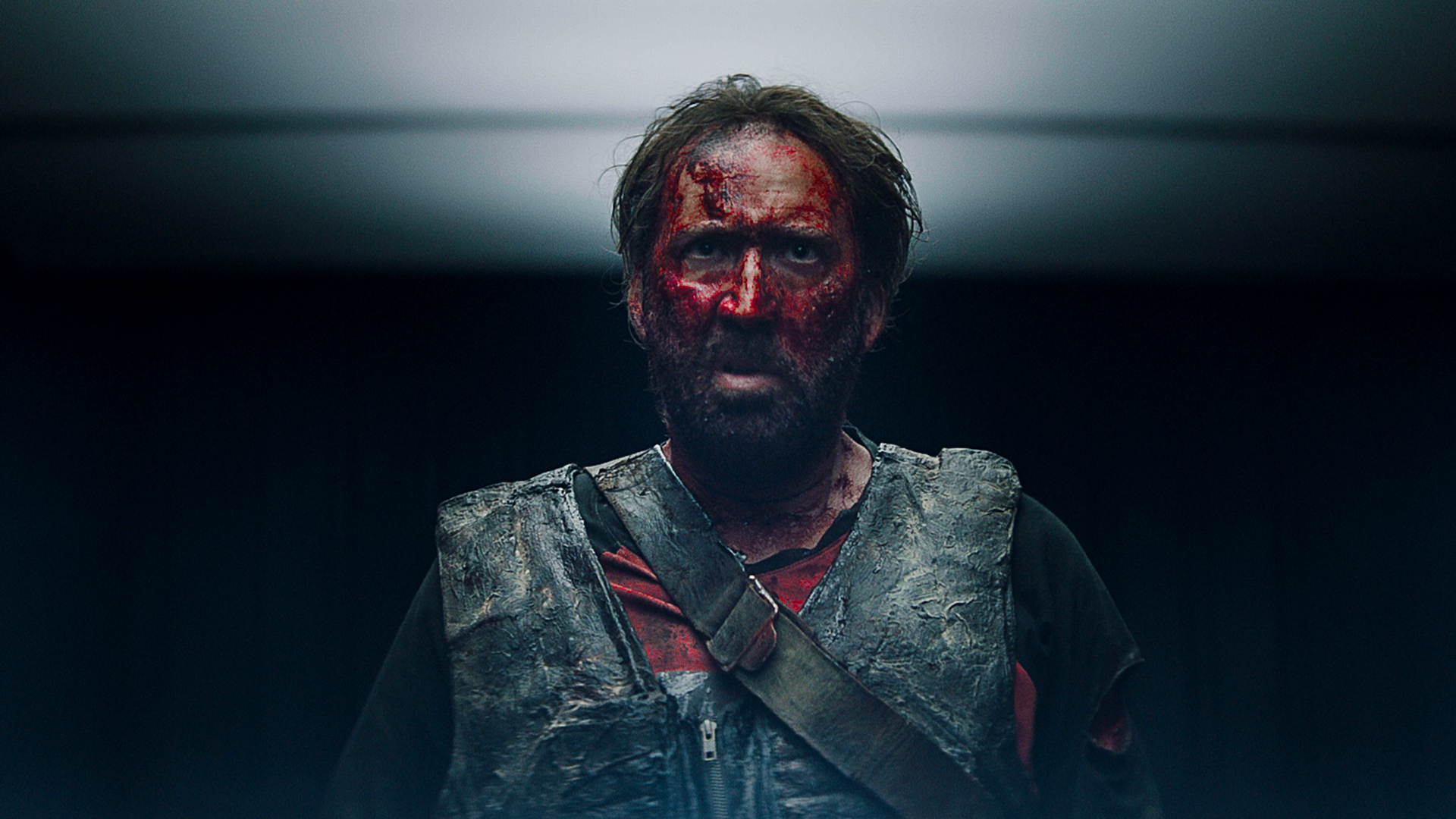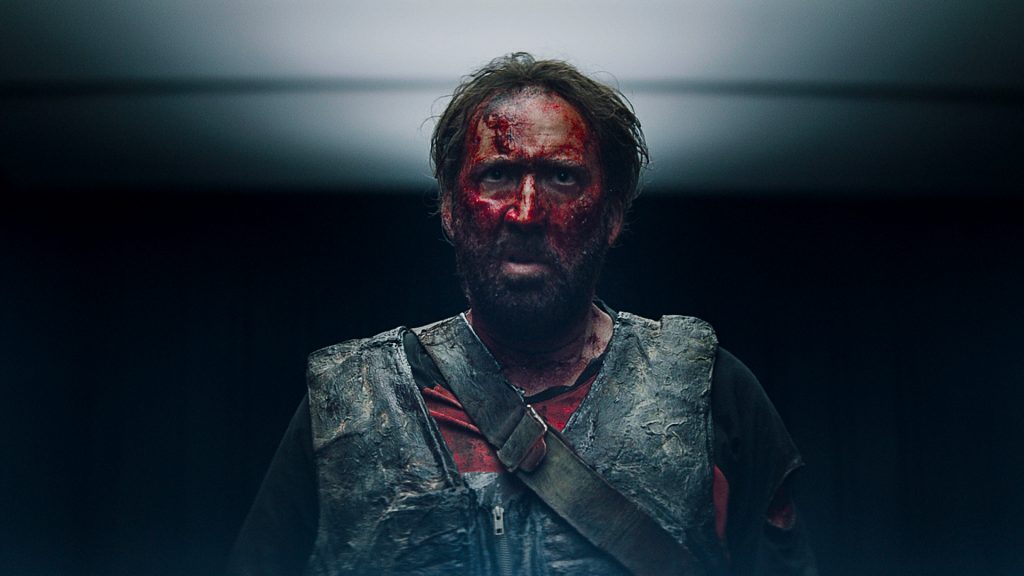 ---
That's not all, though. Shudder also has presented their lineup of material for October 2020 including new installments of beloved originals The Last Drive-In with Joe Bob Briggs and Creepshow! All of this is part of the 61 Days of Halloween that we're currently enjoying week to week.
NEW SHUDDER SPECIALS
2020's ALL-NEW GHOUL LOG — October 1
Halloween's answer to the Christmas Yule Log, the Ghoul Log is: a 24/7 streaming jack-o'-lantern (available on demand as a Shudder TV feed 'round the clock) that offers the perfect ambience for all your Halloween festivities. This year's edition has been lovingly crafted by a fan-favorite filmmaker who knows a thing or two about the holiday. Visit Shudder October 1 for the big reveal… (Also available on Shudder Canada, Shudder UK and Shudder ANZ)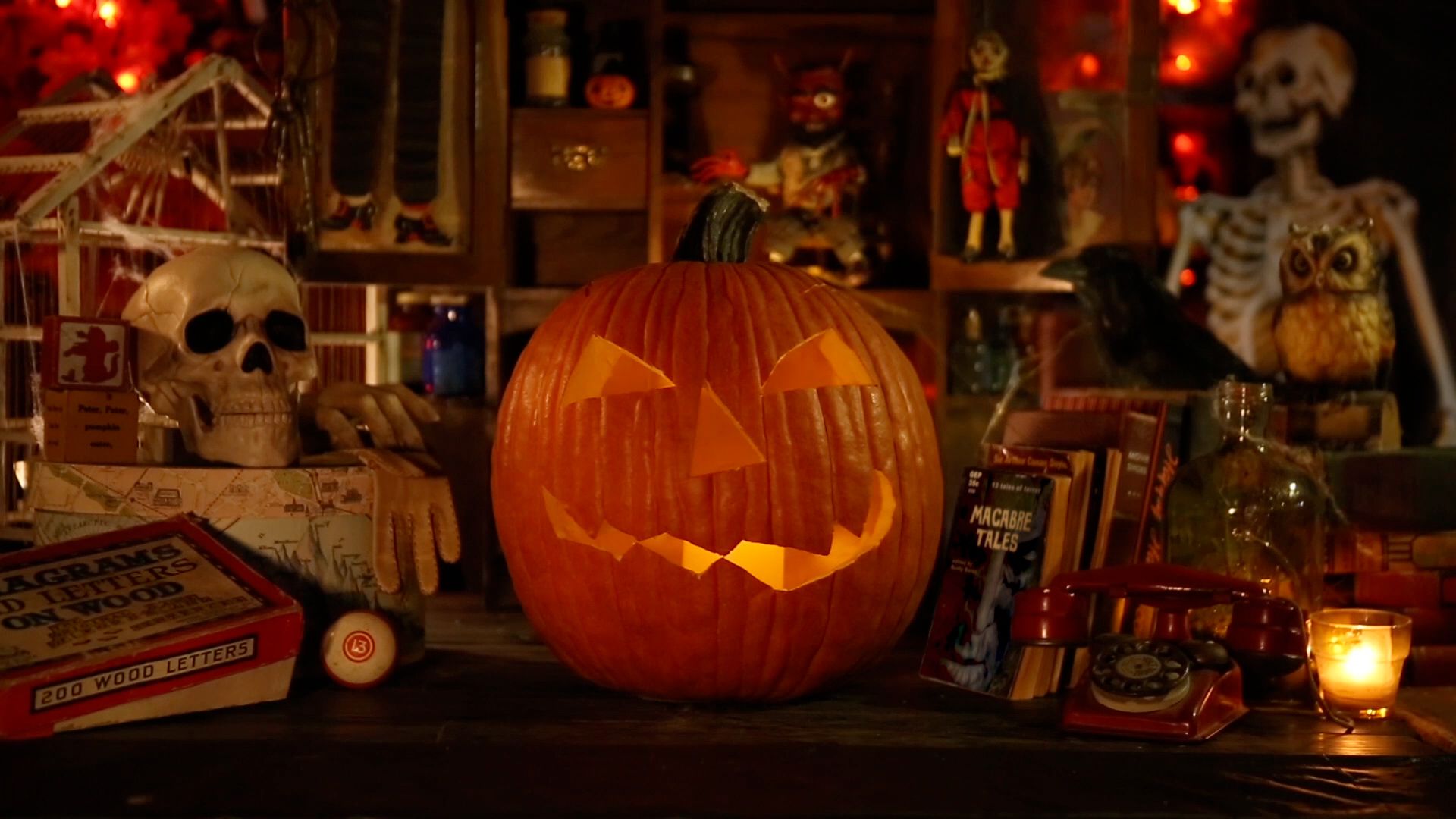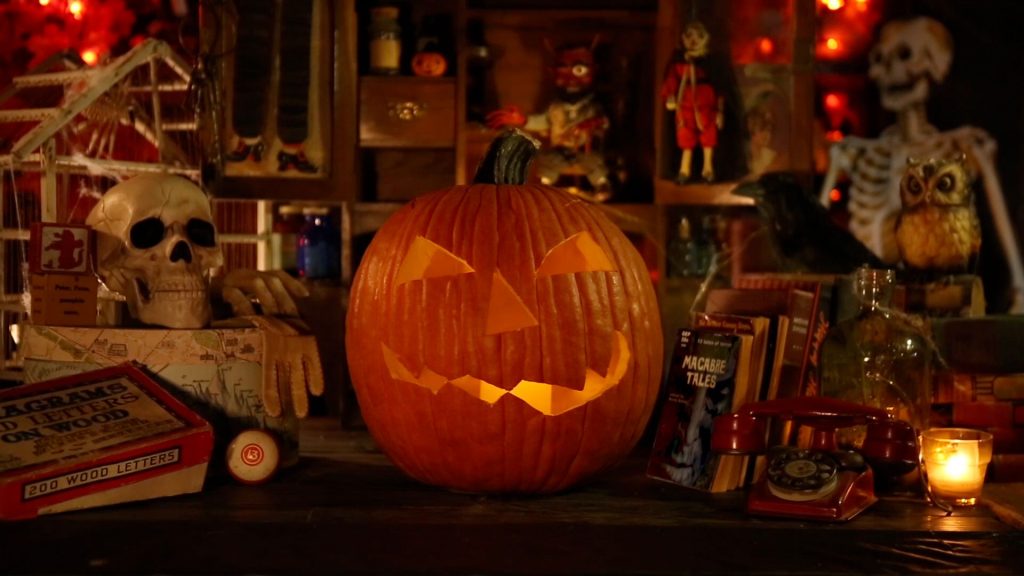 JOE BOB'S HALLOWEEN HIDEAWAY — October 23 at 9pm ET
Horror host and drive-in movie expert Joe Bob has left the trailer park behind in favor of a more remote retreat, but he's still ready to serve up a double feature of films hand-picked for your Halloween enjoyment. Premieres live on the ShudderTV feed Friday, October 23, and will be made available on demand on Monday, October 26. (Also in Shudder Canada)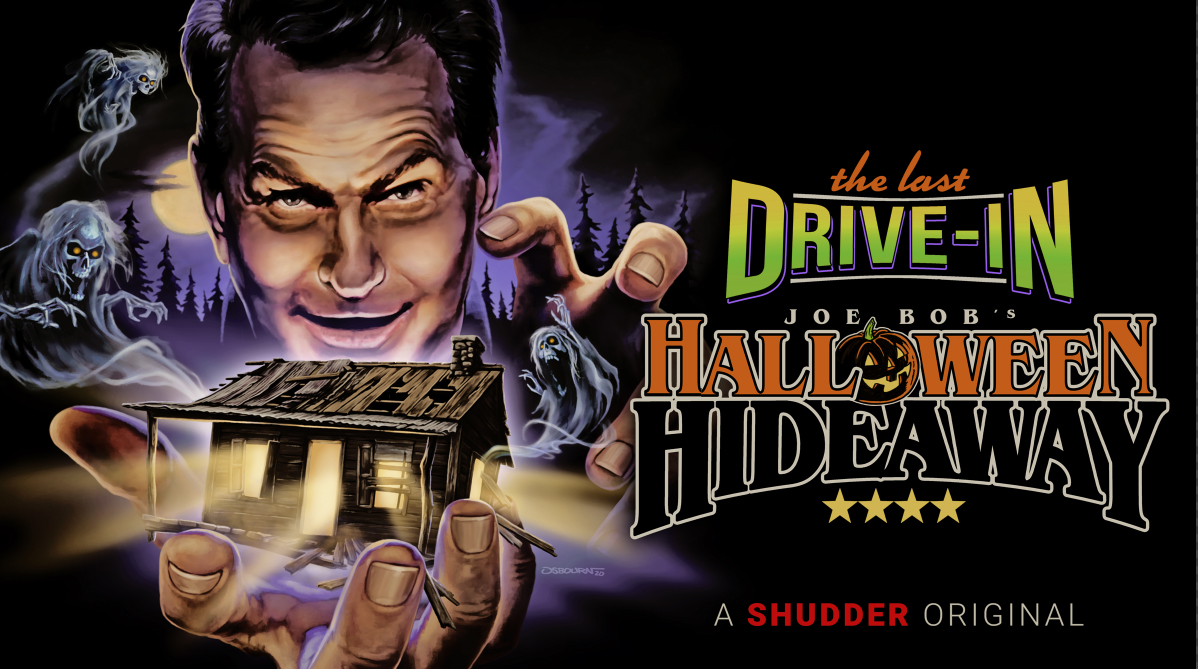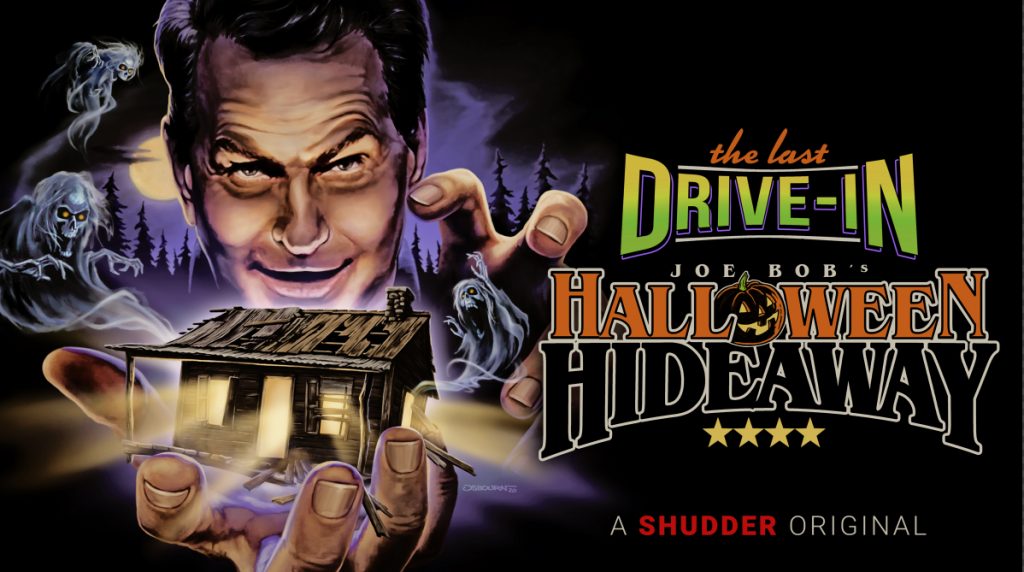 THE CREEPSHOW HALLOWEEN SPECIAL — October 26
Though Greg Nicotero and his team are hard at work shooting season 2 (coming in 2021), they've crafted a fully animated Creepshow special for us just in time for Halloween, featuring two tales to die for: "Survivor Type," based on the short story by Stephen King and adapted by Nicotero, stars Kiefer Sutherland (24, Designated Survivor) as a man determined to stay alive alone on a deserted island no matter what the cost. "Twittering from the Circus of the Dead," based on the short story by Joe Hill and adapted by Melanie Dale, stars Joey King (The Kissing Booth, The Act) as a teen whose family road trip includes a visit to the gravest show on earth. (Also available on Shudder Canada, Shudder UK and Shudder ANZ)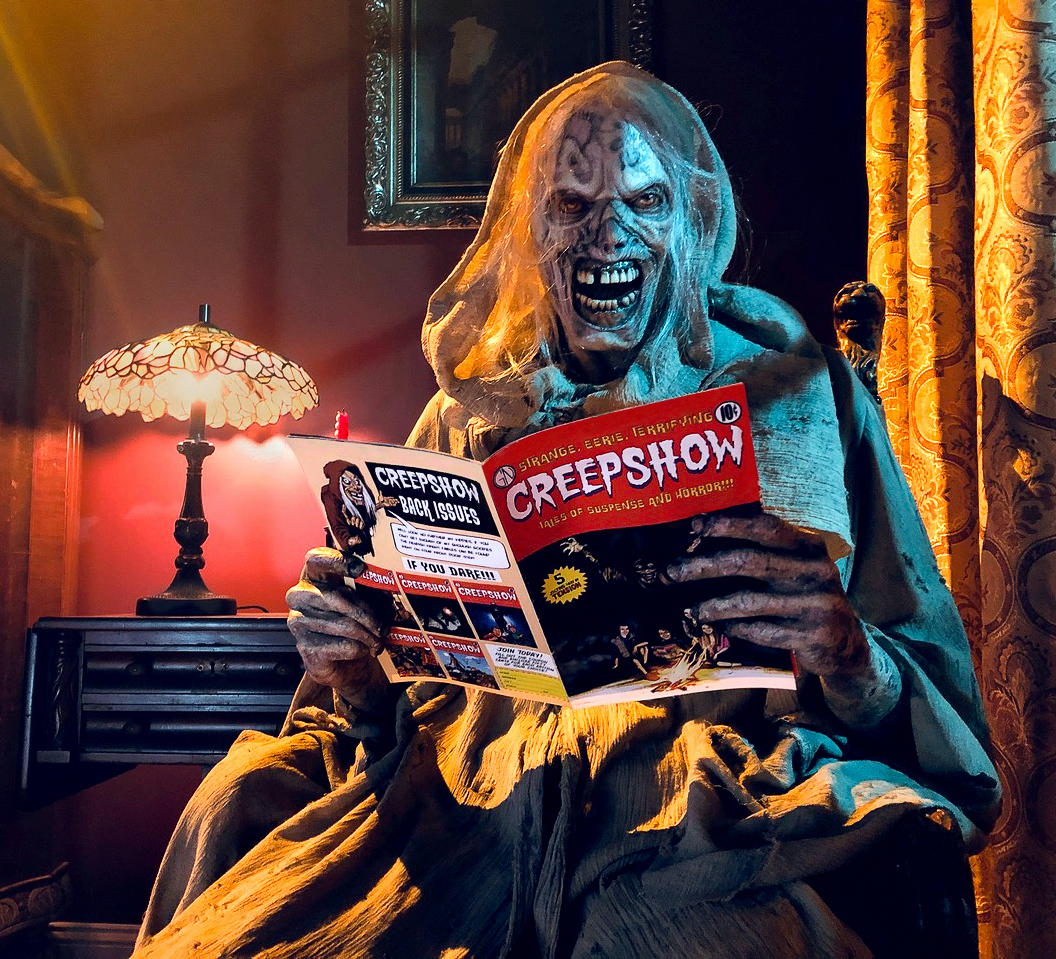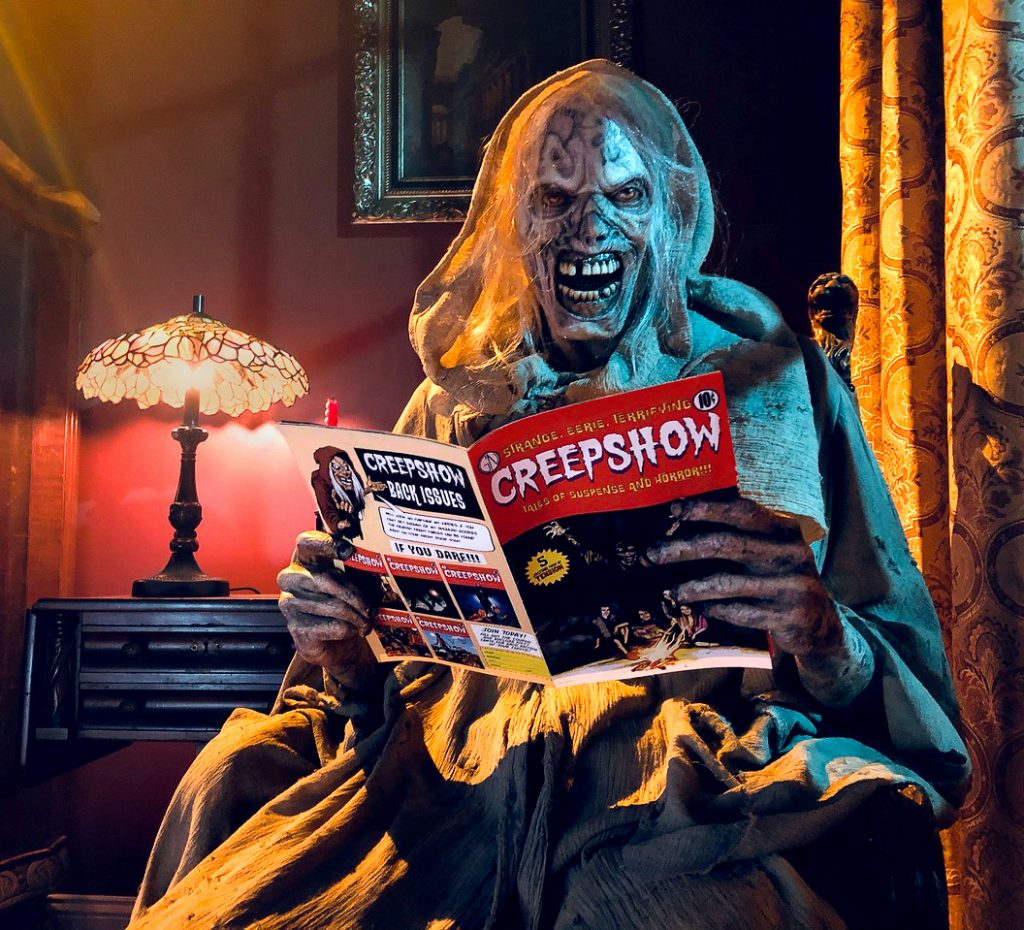 SHUDDER ORIGINAL/EXCLUSIVE MOVIES
SCARE ME — October 1
Sundance 2020 Official Selection. During a power outage, two strangers tell scary stories. The more Fred and Fanny commit to their tales, the more the stories come to life in the dark of a Catskills cabin. The horrors of reality manifest when Fred confronts his ultimate fear: Fanny may be the better storyteller. Starring Aya Cash, Josh Ruben and Chris Redd. Directed by Josh Ruben. A SHUDDER ORIGINAL. (Also available on Shudder Canada, Shudder UK and Shudder ANZ)
THE CLEANSING HOUR — October 8
Max and Drew are millennial entrepreneurs who've made themselves famous with a webcast they created called "The Cleansing Hour," which streams live exorcisms. The catch? Each ceremony is elaborately staged to look real in order to dupe their global audience—until today, when today's subject, Drew's fiancé, actually turns out to be possessed. Starring Ryan Guzman, Kyle Gallner, Alix Angelis. Directed by Damien LeVeck. A SHUDDER ORIGINAL. (Also available on Shudder Canada, Shudder UK and Shudder ANZ)
THE MORTUARY COLLECTION — October 15
A young drifter applies for a job at the local mortuary and meets an eccentric mortician who chronicles the strange history of the town through a series of twisted tales, each more terrifying than the last. Starring Clancy Brown, Caitlin Custer, Barak Hardley, Christine Kilmer and Jacob Elordi. Directed by Ryan Spindell. A SHUDDER ORIGINAL. (Also available on Shudder Canada, Shudder UK and Shudder ANZ)
32 MALASANA STREET — October 22
It's 1976. The Olmedo family has left the countryside for a new life in Madrid. But their new home becomes a house of horrors in this hit supernatural thriller based on actual paranormal events. Starring Begoña Vargas, Iván Marcos, Bea Segura, Sergio Castellanos, José Luis de Madariaga, Iván Renedo, Javier Botet. Directed by Alberto Pintó. A SHUDDER EXCLUSIVE. (Also available on Shudder Canada, Shudder UK and Shudder ANZ)
MAY THE DEVIL TAKE YOU TOO — October 29
Timo Tjahjanto has made a name for himself as one of the world's most exciting horror directors, with standout segments in anthology films The ABCs of Death and V/H/S/ 2, and features like supernatural thrill ride May the Devil Take You and action extravaganza The Night Comes for Us. Now Tjahjanto returns with a sequel to his unforgettable 2018 hit. Two years after escaping from demonic terror, a young woman is still haunted by unnatural visions. The dangers that await her and her friends grow as a figure of darkness rises, threatening to take their lives. Starring Chelsea Islan, Widika Sidmore, Baskara Mahendra and Hadijah Shahab. Directed by Timo Tjahjanto. A SHUDDER ORIGINAL. (Also available on Shudder Canada and Shudder UK)
SHUDDER'S HALLOWEEN HOTLINE
EVERY FRIDAY IN OCTOBER FROM 3-4PM ET
For the second year, Shudder's head curator, Samuel Zimmerman, will be offering callers live, personalized picks for what to watch every Friday in October. Movie lovers from around the world are invited to call Sam (via a new number to be announced) Fridays from 3-4pm ET, share their mood or taste, and from that information, Sam will use his horror knowledge to select films from Shudder's vast library for them. (Read a recap of last year's hotline recommendations.)
We can't promise every call will be answered, but Sam will get to as many as he can during each hour. While the recommendations are provided for free, please note that normal phone and long-distance charges may apply.
NEW COLLECTIONS FOR OCTOBER
"THE PRICE OF FRIGHT" — OCTOBER 1
Terror, thy name is Price! In film history, few actors have been as closely associated with horror as Vincent Price, and for good reason. Price presented a unique brand of intelligence and refinement underscored with a delight in the macabre and a touch of madness. This Halloween, we are thrilled (and chilled) to present five classic films starring "the Merchant of Menace."
Featuring three of Price's acclaimed Edgar Allan Poe films directed by Roger Corman—The Fall of the House of Usher, The Masque of the Red Death and The Tomb of Ligeia—along with Theater of Blood (co-starring Diana Rigg) and The Monster Club (premiering Oct. 5) with John Carradine and Donald Pleasence. (Oct. 1 titles also available on Shudder Canada)
ALL NEW TITLES FOR OCTOBER
October 1
"THE PRICE OF FRIGHT" (see above for details)
THE FALL OF THE HOUSE OF USHER (Director: Roger Corman)
THE MASQUE OF THE RED DEATH (Director: Roger Corman)
THE TOMB OF LIGEIA (Director: Roger Corman)
THEATER OF BLOOD (Director: Douglas Hickox)
(Also available on Shudder Canada)
FROM BEYOND (Director: Stuart Gordon)
The Resonator, a powerful machine that can control the sixth sense, has killed its creator and sent his associate into an insane asylum. But when a psychiatrist becomes determined to continue the experiment, she unwittingly opens the door to a hostile parallel universe. Starring Barbara Crampton, Carolyn Purdee-Gordon, Jeffrey Combs, Ken Foree, Ted Sorel (Also available on Shudder Canada)
THE GHOUL LOG (see above for details)
HOUSE OF 1000 CORPSES (Director: Rob Zombie)
This gore fest follows two young couples on their quest to find the truth about a mythical character known only as "Dr. Satan." Set in rural Texas in the 1970s, the group gets more than they bargained for when they find themselves stranded in an all-too-realistic house of horrors. The introduction to Zombie's now-cult Firefly clan, the director's debut remains a vicious funhouse imbued with the savage quality of 70s terror. Starring Sid Haig, Bill Moseley, Sheri Moon, Karen Black, Rainn Wilson (Also available on Shudder Canada)
SCARE ME (see above for details)
October 5
THE DEEPER YOU DIG (Directors: Toby Poser, John Adams)
14-year old Echo and her mother Ivy, a tarot card reader, live a quiet life in a rural area. When reclusive Kurt moves down the road to restore an abandoned farmhouse, an accident leads to Echo's murder, and suddenly three lives collide in mysterious and wicked ways. Starring John Adams, Toby Poser, Zelda Adams
THE MONSTER CLUB (Director: Roy Ward Baker) — Part of "The Price of Fright" Collection
A vampire invites a horror writer to a very exclusive gathering to share tales of the macabre, each adapted from stories by R. Chetwynd-Hayes. Starring Vincent Price, John Carradine, Donald Pleasence, Barbara Kellerman
WNUF HALLOWEEN SPECIAL (Director: Chris LaMartina)
In 1987, a TV news team tried to contact spirits in a haunted house. But something went wrong. Three decades later, the recording of this spooky special has finally surfaced and viewers can now see what really went on that fateful night – complete with commercials! Think Grindhouse meets Paranormal Activity and you'll know what to expect from this hilarious parody of found footage horror. Starring Paul Fahrenkopf, Aaron Henkin, Nicolette le Faye (Also available on Shudder Canada and Shudder UK)
October 8
THE CLEANSING HOUR (see above for details)
October 12
MOHAWK (Director: Ted Geoghegan)
After a member of her tribe sets an American soldiers' camp ablaze, a young female Mohawk finds herself pursued by a ruthless band of renegades bent on revenge. Fleeing deep into the woods, Mohawk youths Oak and Calvin confront the bloodthirsty Colonel Holt and his soldiers. As the Americans seem to close in from all sides, the trio must summon every resource, both real and supernatural, as the brutal attack escalates. Starring Kaniehtiio Horn, Ezra Buzzington, Eamon Farren (Also available on Shudder ANZ)
October 15
THE MORTUARY COLLECTION (see above for details)
October 19
SLEEP TIGHT (Director: Jaume Balagueró)
A deranged doorman becomes obsessed with making a woman's life pure and utter hell. Acclaimed director Jaume Balagueró (the REC series) serves up an unnerving tale of obsession and torment that delivers nonstop thrills right up to its shocking conclusion. Starring Luis Tosar, Marta Etura, Alberto San Juan (Also available on Shudder Canada)
THEM (ILS) (Director: David Moreau)
A group of hooded strangers stalk a couple in this French horror film par excellance. Critically acclaimed upon its release, Them—along with films like High Tension, Inside, and Martyrs—hooked the rest of the world on gruesome Gallic gore-fests. Starring Olivia Bonamy, Michael Cohen, Adriana Mocca
October 22
32 MALASANA STREET (see above for details)
October 23
JOE BOB'S HALLOWEEN HIDEAWAY (see above for details)
October 26
THE CREEPSHOW HALLOWEEN SPECIAL (see above for details)
October 29
MAY THE DEVIL TAKE YOU TOO (see above for details) 
---
How excited are you for the content on Shudder in October? Let us know in the comments!
The Last Drive-In Season 5 Premiering April 21st Exclusively on Shudder!
They say good things come to those who wait, and boy have we been patient. It has been close to a year since our eyes have indulged a full season of 'The Last Drive-In with Joe Bob Briggs', in fact, the season 4 finale premiered on Shudder July 1st, 2022. Since then, we have been able to satisfy our appetites with festive holiday specials sprinkled throughout the past year. Specials such as 'Joe Bob's Halloween Hangout' guest starring horror's favorite Mistress of the Dark, Elvira (played by the legendary Cassandra Peterson) and 'Joe Bob's Ghoultide Get-Together'. Last month was a treat in itself, as we were able to witness Joe Bob Briggs and co-host Darcy the Mail Girl (Diana Prince) marry one lucky couple for the first time on the show with 'Joe Bob's Vicious Vegas Valentine' special.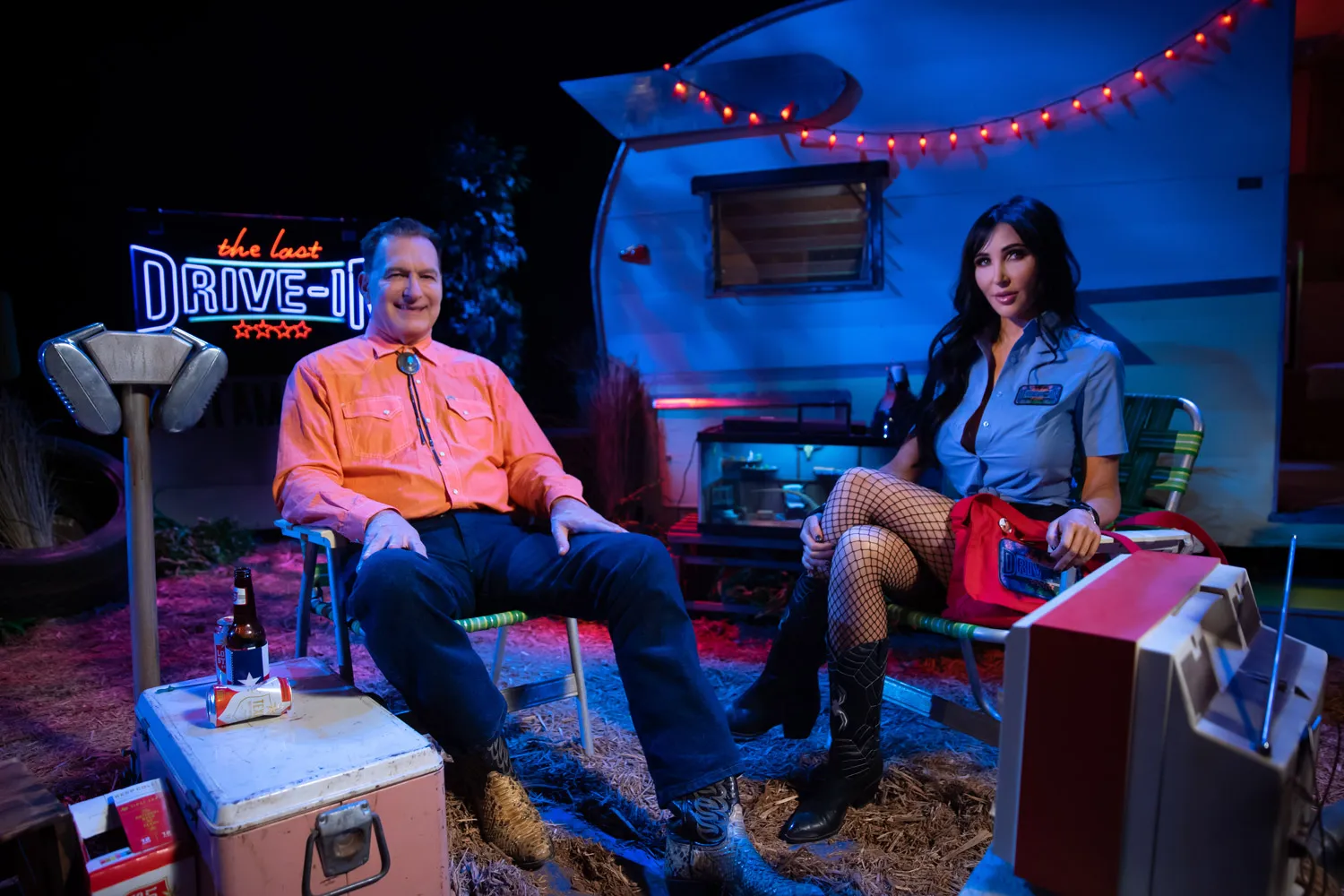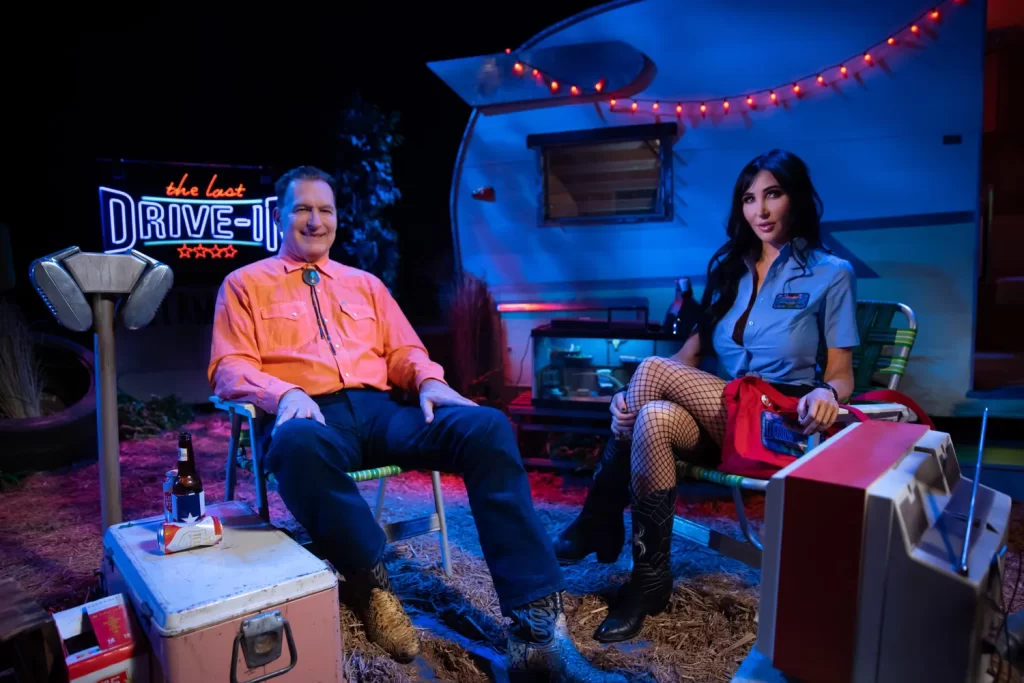 While the current changes in staff at Shudder have left fans questioning whether we will receive a new season of the popular series, I can happily say mutant family, we need not worry. In fact, to our wonderous surprise, Joe Bob Briggs has officially announced via Twitter, season 5 of 'The Last Drive-In' will be premiering April 21st, exclusively on Shudder! One thing that is noteworthy, is unlike previous seasons, it has been reported by 1428Elm that season 5 will be broken up into two parts of five double-feature blood-curdling episodes. Though we have not been provided the official release schedule for the second block of season 5, here is a sneak peek of what we can expect for the first half of the season:
April 21: Season 5 Launch Party!
April 28: Walpurgisnacht Part 2!
May 5: Cinco de Fucking Mayo!
May 12: Mama's Day!
May 19: Dysfunctional Family Jubilee!
Unfortunately, we do not have an official list of the brand-new double feature films for the first half of season 5 but, with amusing episode titles such as these, one can only imagine what grindhouse-classics will be joining 'The Last Drive-In's' already eclectic list of sloshy goodness. For those impatient mutants eagerly waiting for more hilarious Joe Bob rant-filled commentaries, or those newcomers who've yet to experience the magic that is 'The Last Drive-In', all previous four seasons, including past holiday specials are currently available to stream now on Shudder.
If you are just as big of fans of 'The Last Drive-In' as we here at HauntedMTL are, please be sure to follow us on Twitter @HauntedMTL and join us April 21st as we tweet along with Joe Bob and Darcy the Mail Girl for the season premier. As is tradition, we will be hosting live watch parties every Friday with each new episode, including fresh holiday specials. The road to season 5 is upon us…let the countdown begin!
April 21: Season 5 Launch Party!
April 28: Walpurgisnacht Part 2!
May 5: Cinco de Fucking Mayo!
May 12: Mama's Day!
May 19: Dysfunctional Family Jubilee!
. . . and that's only the beginning.#TheLastDriveIn pic.twitter.com/WfeTx0shNa— Joe Bob Briggs (@therealjoebob) March 16, 2023
Shudder March 2023 Release Schedule
Mutant family, please gather 'round as February kicks rocks and we shove our way into March. With the new month comes the shifting from winter to spring as death beautifully resurrects back to life, drunken patrons swarm our local bars like rabid locusts for St. Patrick's Day celebrations, and of course new exclusives and returning favorites on Shudder to satisfy the horror fiend in us all. To quote the prestigious Samuel L. Jackson, "hold onto your butts" and let's dive right into Shudder's March 2023 release schedule.
Shudder Exclusives
While it is true that the release schedule for the start of 2023 on Shudder has been minor and slightly mixed, with films such as the much talked about experimental low-budget indie 'Skinamarink', the surprisingly entertaining horror comedy 'Sorry About the Demon', and writer/director Neil Marshall's return to the genre with 'The Lair'. We also graciously received the wildly fun 'The Last Drive-In: Joe Bob's Vicious Vegas Valentine" special, with season 5 currently in production and premiering later this year; though it can't come soon enough. As we like to do here at HauntedMTL, let's kick off March with Shudder's newest exclusives currently streaming now and in the coming weeks.
Spoonful of Sugar – Now Streaming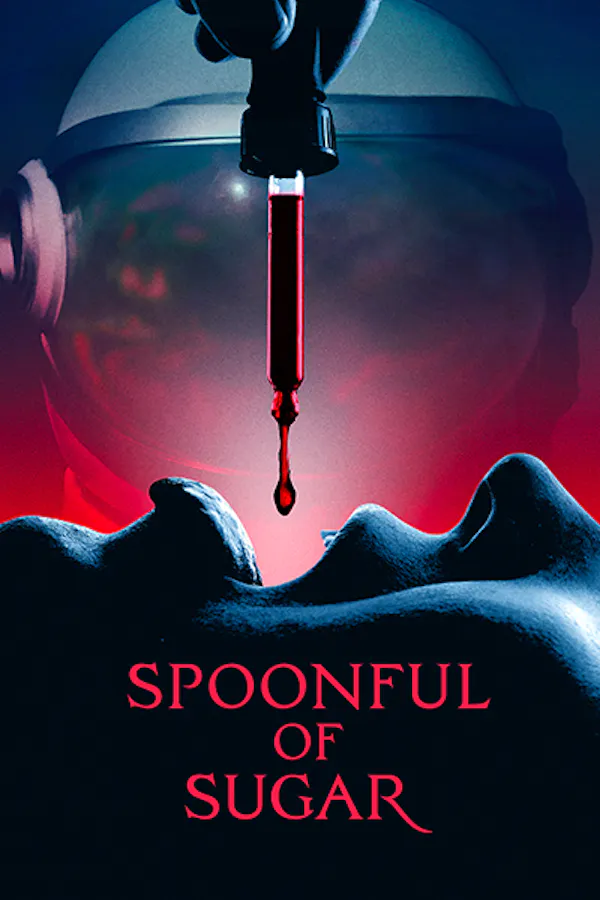 Starting off this list we begin with director Mercedes Bryce Morgan and writer Leah Saint Marie's latest film 'Spoonful of Sugar', now currently streaming.
Millicent (Morgan Saylor), a disturbed college student working on her thesis about children with severe allergies, is hired to babysit little Johnny (Danilo Crovetti), a sickly, mute child who suffers from every allergy under the sun. His mother Rebecca (Kate Foster) is an accomplished author currently focused on her newest book release, while his father Jacob (Myko Olivier) spends his days in the backyard working on frivolous carpentry projects. After experiencing a bizarre sexual awakening while using LSD as an alternative treatment for Johnny, she soon uncovers the family's dark secrets as things begin to become unhinged.
Leave – Premiering Friday 3/17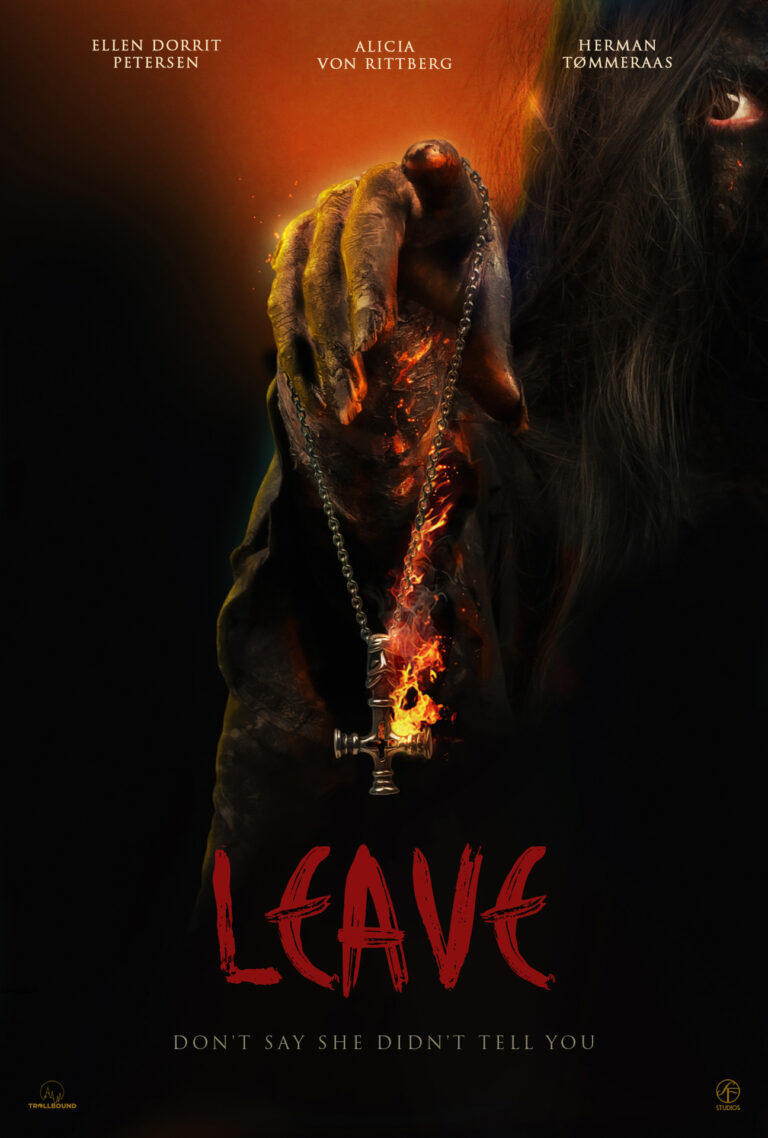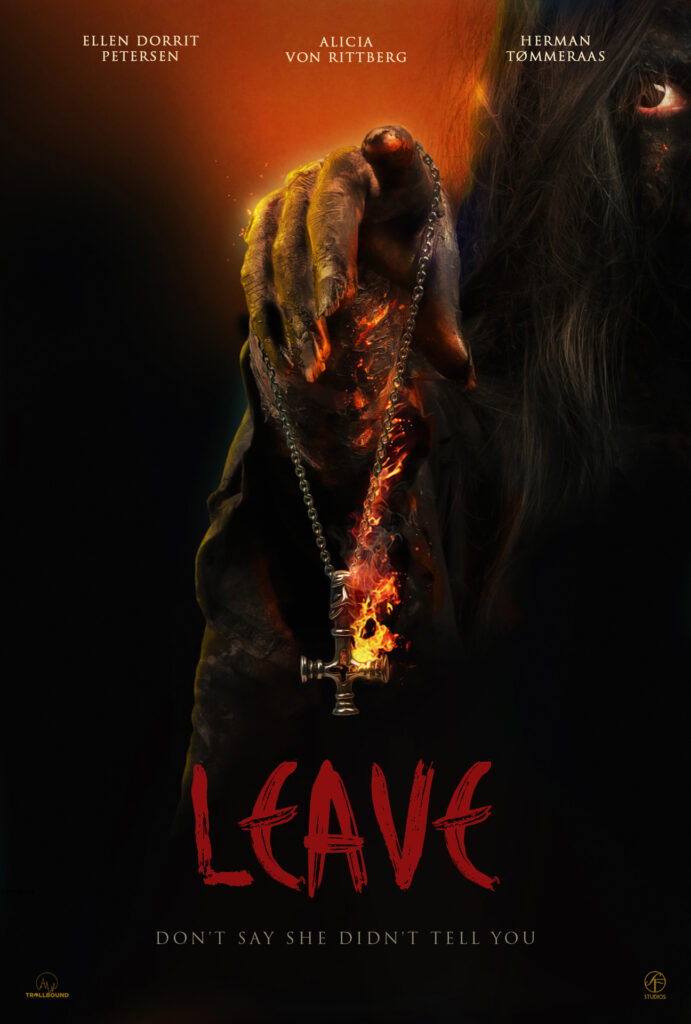 After having been abandoned as an infant at a cemetery wrapped in a cloth with satanic symbols, Hunter White (Alicia von Rittberg) grows obsessed with figuring out who her biological parents are and why they seemingly abandoned her. However, as she gets closer to the answers she so desperately seeks, a malevolent spirit is warning her to leave.
'Leave' premiers exclusively on Shudder Friday 03/17 and is directed by Alex Herron and written by Thomas Moldestad, starring Alicia von Rittberg, Herman Tømmeraas, Ellen Dorrit Petersen, and Stig R. Amda
The Unheard – Premiering Friday 03/31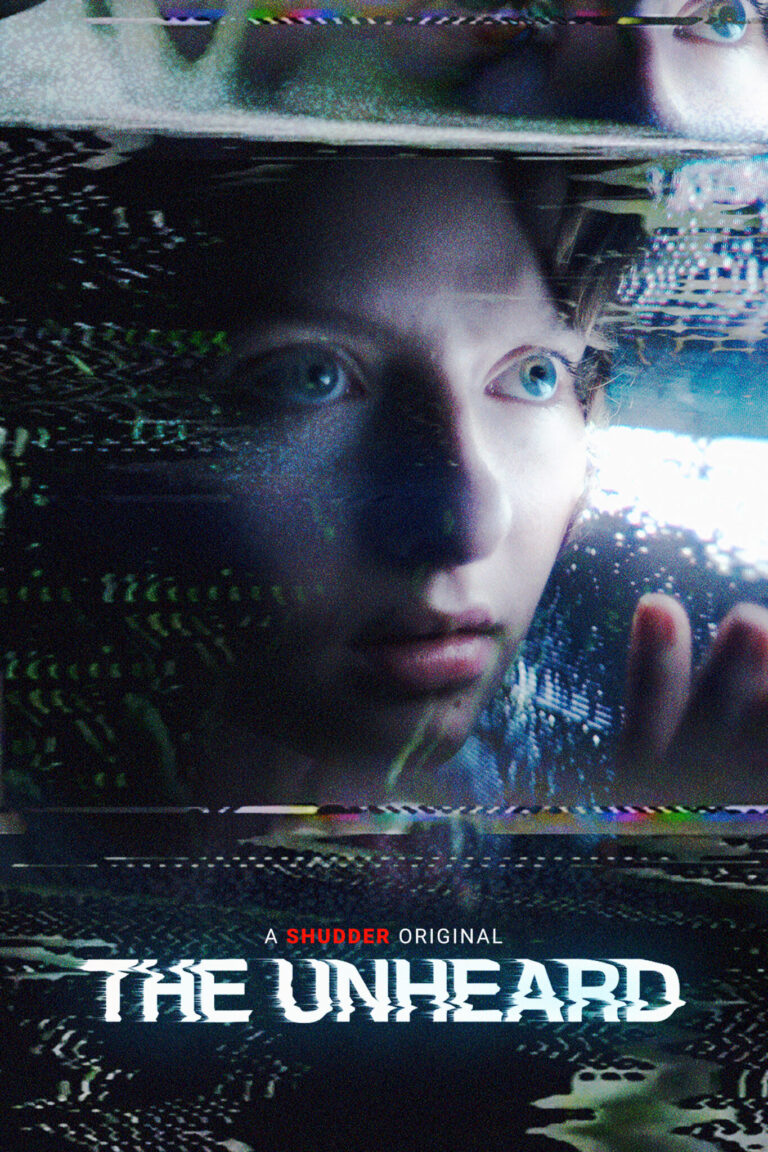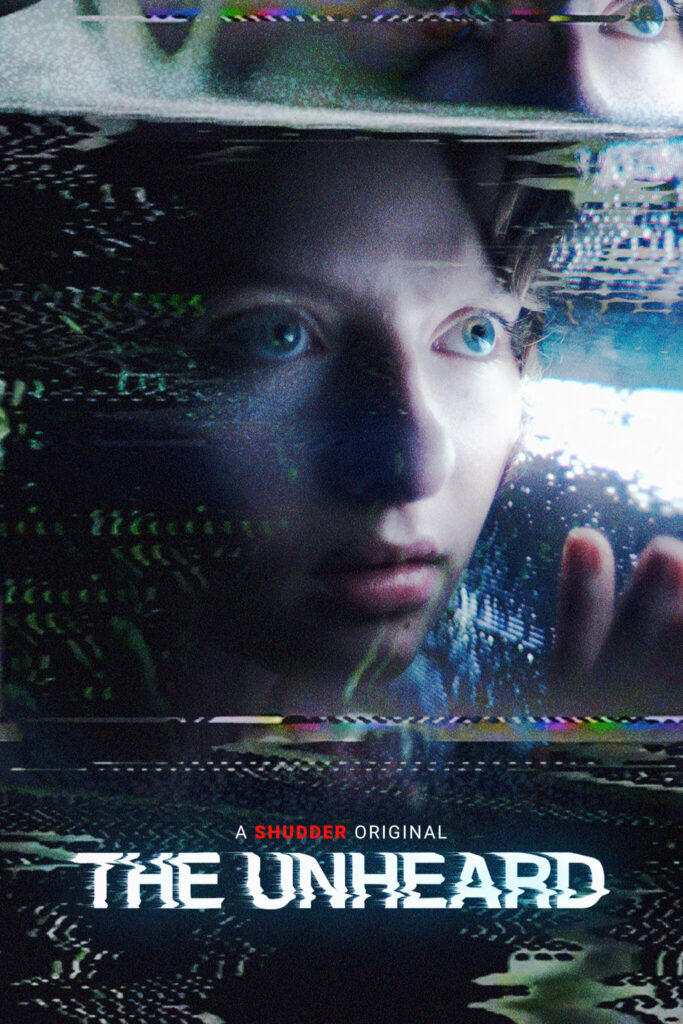 'The Unheard' follows the story of deaf 20-year-old Chloe Grayden (Lachlan Watson) after she undergoes an experimental treatment to restore her hearing. While recovering at her family's beach home after the successful procedure, Chloe begins to fear she is not alone as she begins to experience auditory hallucinations related to the mysterious disappearance of her mother.
'The Unheard' is directed by Shudder alumni Jeffrey A. Brown (The Beach House) and written by brothers/screenwriting partners Shawn Rasmussen and Michael Rasmussen (Crawl), co-starring Michele Hicks and Nick Sandow. 'The Unheard' premiers exclusively on Shudder Friday 03/31.
Returning Classic and Fan Favorites
Now that we've removed the veil for the new exclusive titles dropping this month, I think it's time we reveal the returning classics jump starting our transition into spring for 2023. Allow me to highlight some of my favorite films returning to Shudder for March including 'Gretel and Hansel' and 'The Company of Wolves'; grim re-telling's of popular children's fairy tales. We also cannot forget John Carpenter's haunted coastal horror 'The Fog'; no, not the remake…thankfully.
Gretel and Hansel – Now Streaming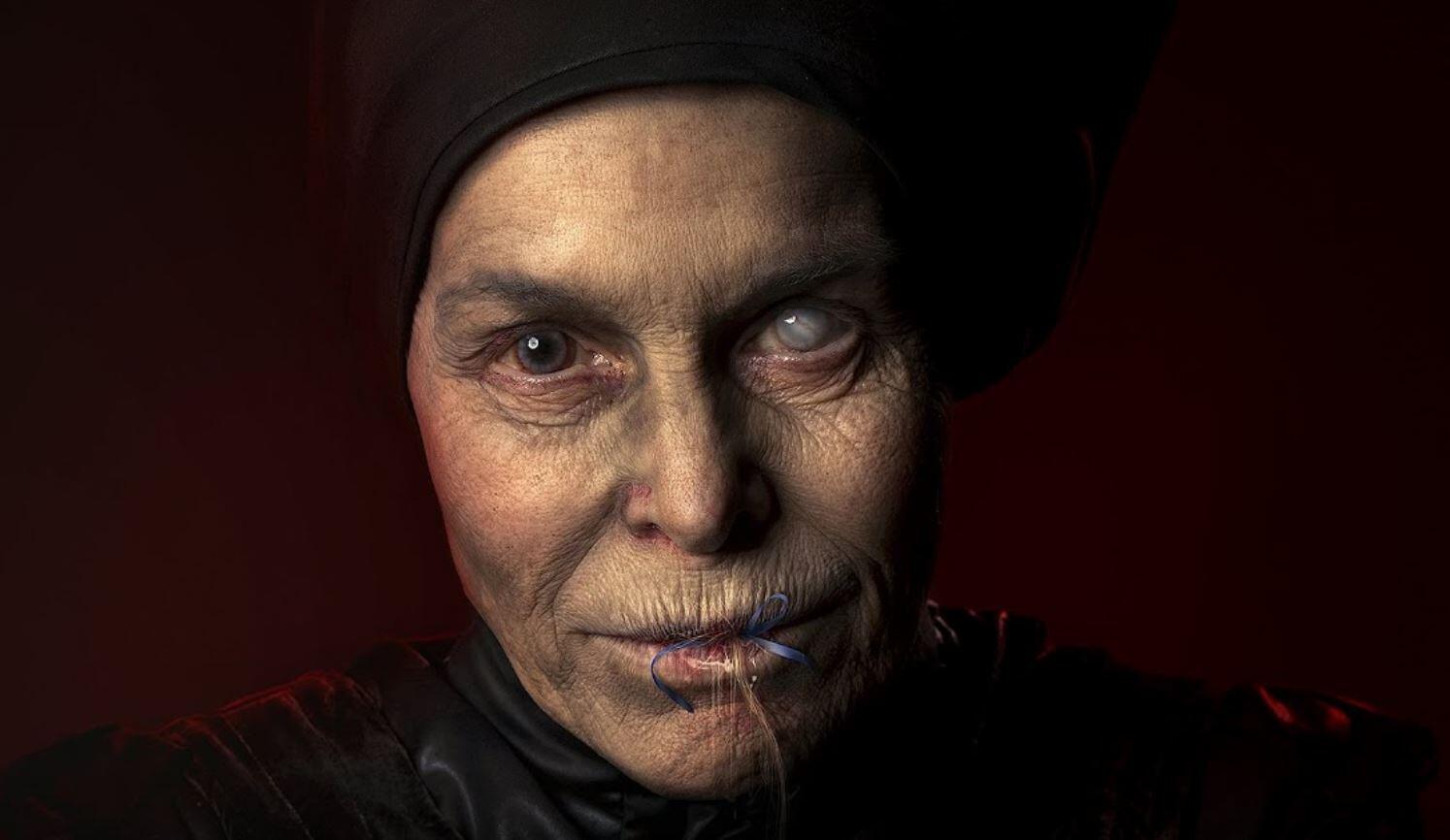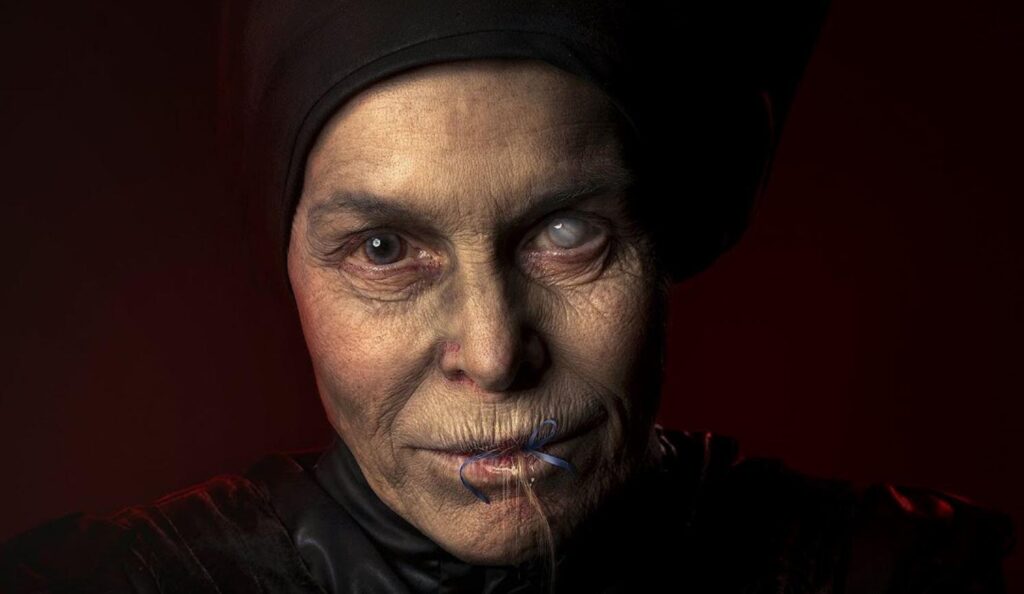 Directed by Osgood Perkins, 'Gretel and Hansel' is a terrifyingly dark and unique vision to one of history's most famous childhood fairy tales. After being thrown out of their mother's home, Gretel (Sophia Lillis) leads her younger brother, Hansel (Samuel Leakey), through the woods in search of food and work. The children soon discover a quaint cottage where a fragile old woman Holda (Alice Krige) offers fresh food and bed. The children accept all Holda has to offer, with little thought as to what may be asked of them in return.
Though it has been met with mixed reviews, 'Gretel and Hansel' offers astounding performances by veteran actress Alice Krige as the films iconic Witch of the woods and Sophia Lillis as lead Gretel. Director Osgood Perkins does well to draw his viewer in with a beautifully haunting score and unnerving cinematography, making this one grim re-telling worth checking out at least once. 'Gretel and Hansel' is available to stream now.
The Company of Wolves – Now Streaming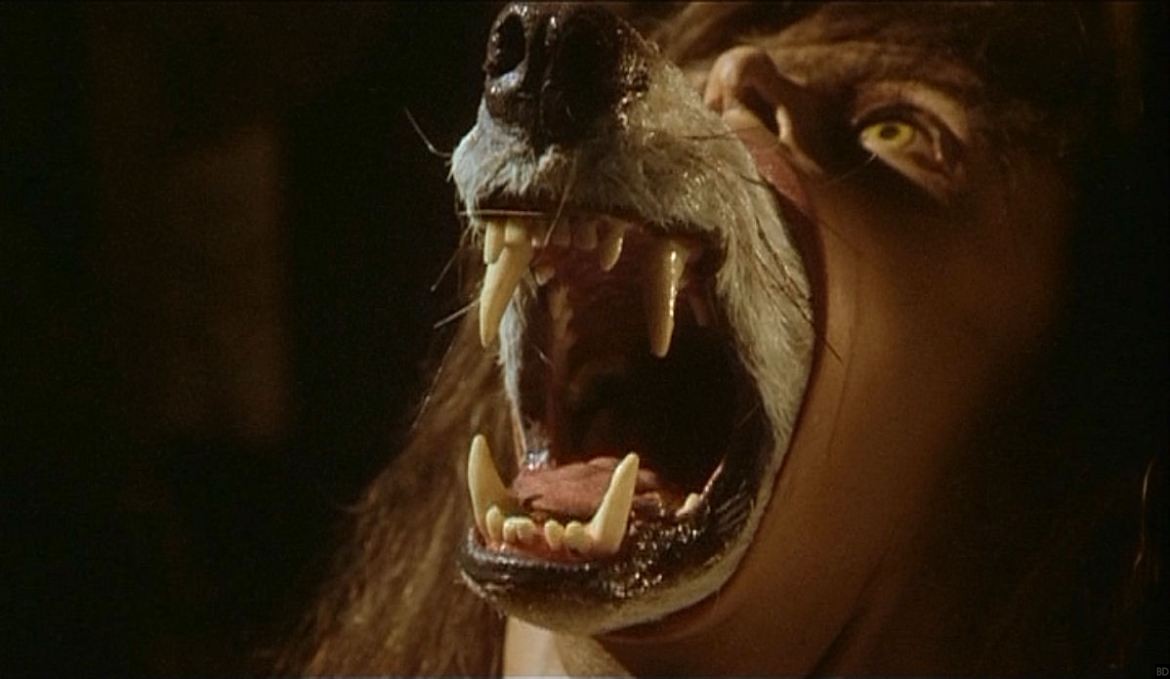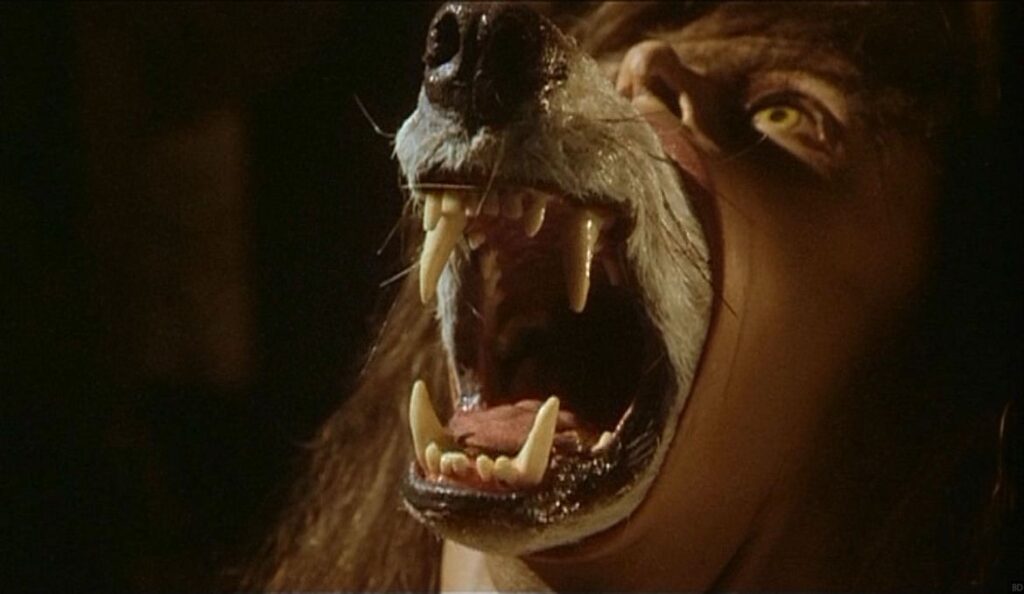 Continuing our list of returning classics, we have yet another bold re-telling of a beloved children's fairy tale, 1984's 'The Company of Wolves'. While the story of 'Little Red Riding Hood' has been retold through various forms of media, including numerous films, 'The Company of Wolves' is a beloved horror interpretation with adult themes and memorable practical effects including one of the genres best werewolf transformations.
A wise grandmother (Angela Lansbury) tells her granddaughter Rosaleen (Sarah Patterson) a disturbing tale of innocent maidens falling in love with handsome strangers … and of their sudden mysterious disappearances when the moon is full and accompanied by the strange sound of a beast in the woods.
'The Company of Wolves' is co-written and directed by Neil Jordan and stars Sarah Patterson, Angela Lansbury, Micha Bergese, and David Warner, streaming now.
John Carpenter's The Fog – Streaming 03/31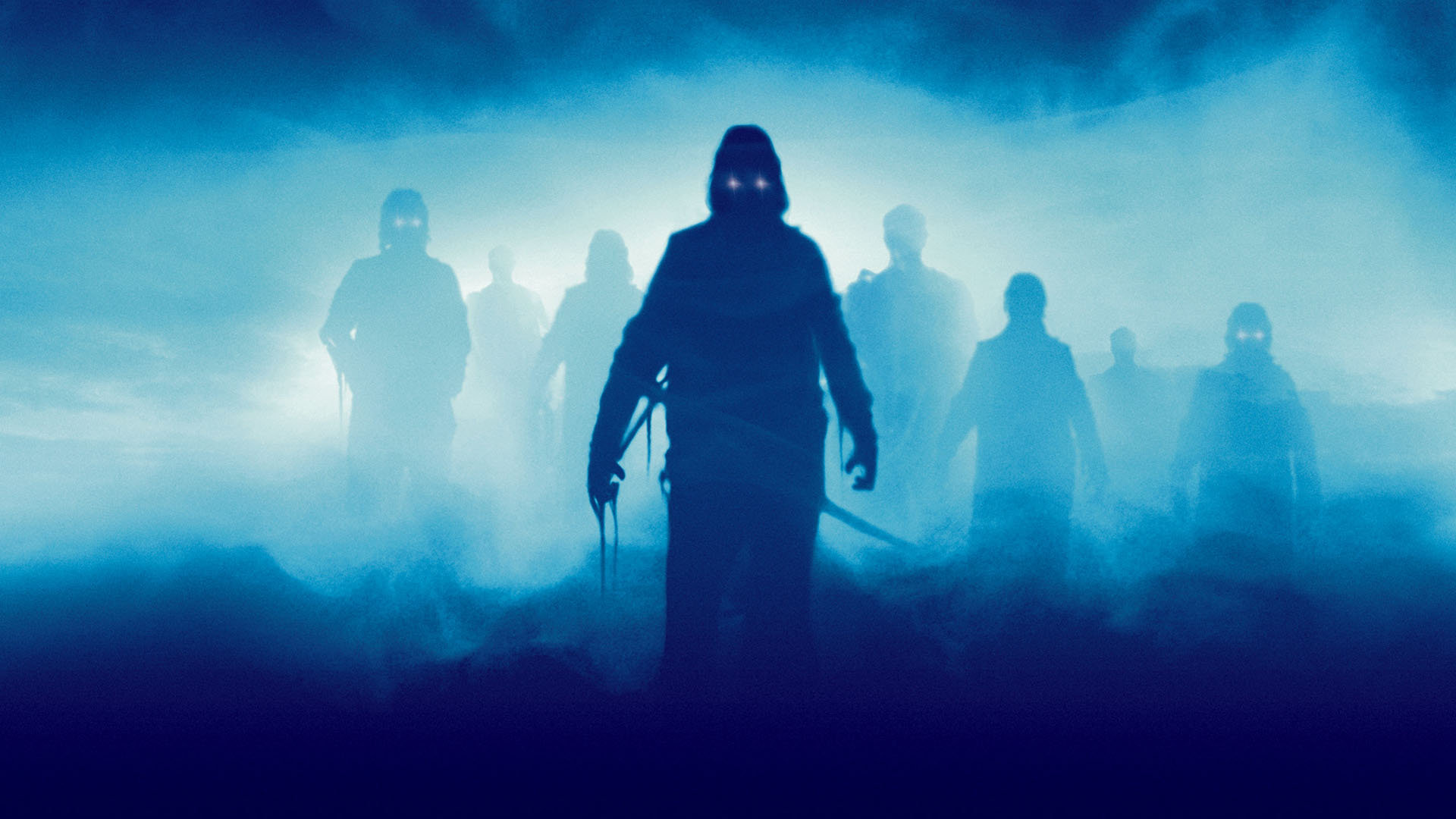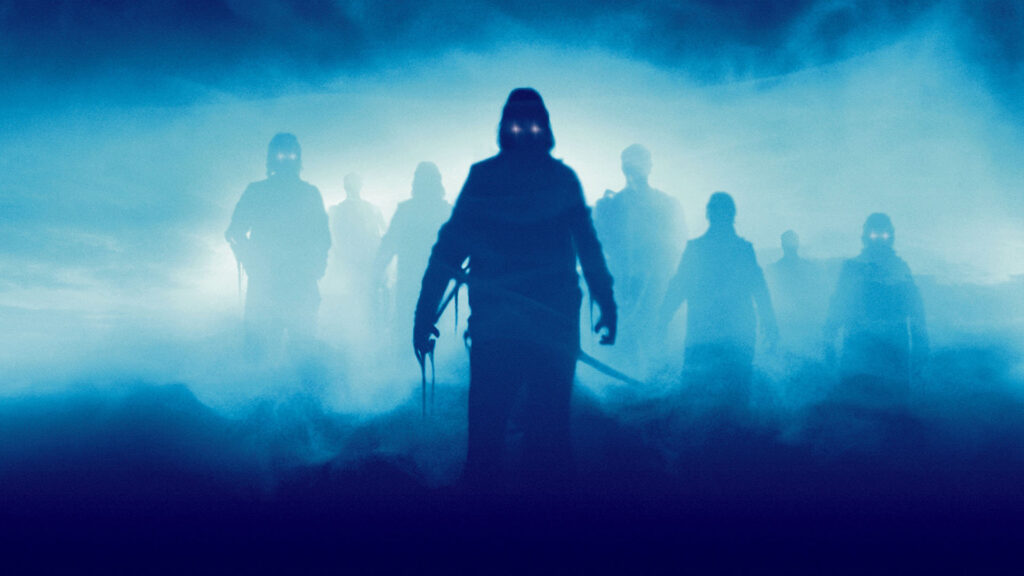 Writer, director, musician, and horror master John Carpenter is a legend in the genre having provided countless classics such as 'The Thing', a terrifyingly gruesome remake of 'The Thing from Another World'. Or his sci-fi action/horror 'They Live' where he deals with societal control through corporations and government. And of course, my personal favorite, the film that jumpstarted his career and created one of horror's most iconic slashers…'Halloween'.
1980's 'The Fog' is a terrifying shoreside tale of vengeful spirits haunting the fictional coastal town of Antonio Bay, OR. as they begin preparations to celebrate its centenary. Following exactly 100 years after a ship mysteriously sank in the town's waters, a thick unearthly fog harboring the souls of those who perished rolls in and with them, the dark secrets of Antonio Bay's past.
John Carpenter's 'The Fog' stars scream queen and recent Academy Award winner Jamie Lee Curtis, genre alums Adrienne Barbeau, Janet Leigh, Tom Atkins, Charles Cyphers, and Nancy Kyes, and was co-written by the late Debra Hill. 'The Fog' will be available to stream on Shudder 03/31.
Full Shudder March 2023 Film Releases
For a full comprehensive list of all the titles being added to Shudder for the month of January, please refer to the graphic below. Please be on the lookout for our review of 'The Last Drive-In: Joe Bob's Vicious Vegas Valentine' to drop later this week here on HauntedMTL and be sure to follow us on Twitter and Instagram for more Shudder news and spooky reviews!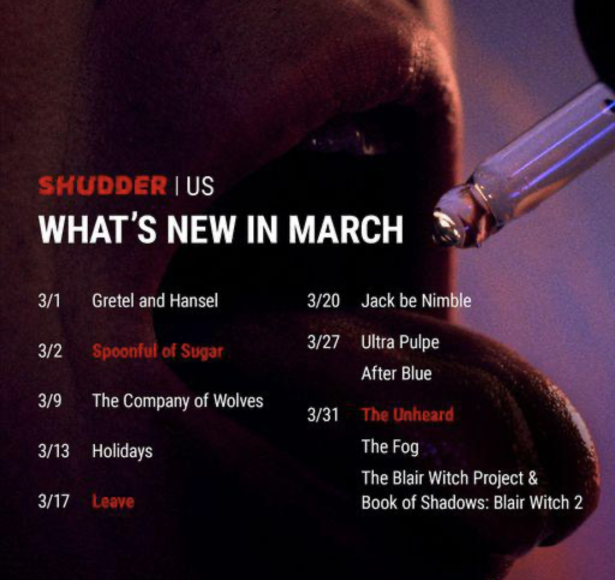 3/1:
Gretel and Hansel
3/2:
Spoonful of Sugar
3/9:
The Company of Wolves
3/13:
Holidays
3/17:
Leave
3/20:
Jack be Nimble
3/27:
Ultra Pulpe
After Blue
3/31:
The Unheard
The Fog
The Blair Witch Project & Book of Shadows: Blair Witch 2
The Last Drive-In: Joe Bob's Vicious Vegas Valentine Special Live Watch Party February 10th!
The sweet putrid stench of love lingers through the air which can only mean one thing…Valentine's Day and its annoying little winged cherub mascot, Cupid, is fast approaching. Soon, partners will be spoiling one another with extravagant bouquets of roses, heartfelt Hallmark cards, obnoxiously large teddy bears, glistening diamond jewelry, and heart-shaped candies or boxes filled with assorted mediocre chocolates. You know? Normal things couples do. I tend to prefer my chocolate boxes filled with bleeding hearts, à la 'My Bloody Valentine' but, beggars can't be choosers, right? All jokes aside, Valentine's Day is special for many couples, however, there are also many others who find themselves celebrating this day without a significant other. Luckily, Shudder, along with drive-in king Joe Bob Briggs and co-host Darcy the Mail Girl (Diana Prince) will graciously be keeping us lonely mutants', and yes, all you horror fanatic couples' company on Friday, February 10th as they return with The Last Drive-In: Joe Bob's Vicious Vegas Valentine, premiering live at 9pm EST.
Love Spells Abound…
Back in 2021, Joe Bob and Darcy invited us to a gruesomely passionate night of spell-binding love witches and animatronic dinosaurs infused with teenage human brains during The Last Drive-In: Joe Bob Put a Spell on You. Many, including myself, were introduced to the tantalizing 70's inspired retro throwback 'The Love Witch' and the graphically goofy cult classic 'Tammy and the T-Rex', providing the perfect viewing pleasure to mend any broken heart. While the two films for this year's morbid love-induced special have yet to be announced, as a special treat, Briggs has announced for the first time on The Last Drive-In, he will be marrying one lucky couple during the live showing. We here at HauntedMTL are eagerly awaiting the return of the ghoulish duo so, as is tradition, we will be proudly hosting a watch party on Twitter during the broadcasting of The Last Drive-In: Joe Bob's Vicious Vegas Valentine. Be sure to follow us on Twitter and tag us @hauntedMTL as well as @shudder, @therealjoebob, and @kinky_horror to partake in this night of unholy love.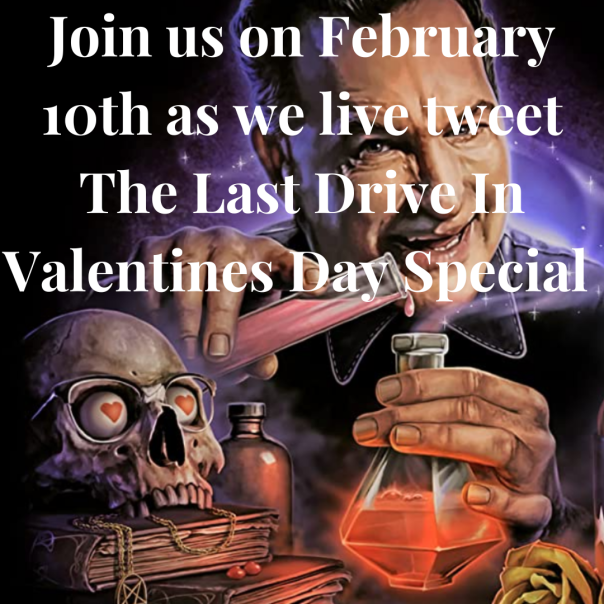 What started off as a one-time special premiering on Shudder July 13, 2018, 'The Last Drive- In' was originally meant to be Brigg's swan song; one last special before hanging up the bolo tie in retirement. However, due to so many mutants, excuse me…viewers tuning in and breaking the Shudder servers, it was only natural to announce an official full season of 'The Last Drive-In', which would make its explosive debut March 19, 2019. Since then, Darcy and Briggs have spawned many exclusive holiday specials, have graciously donated to many charities within the community, and have accumulated 4 seasons of 'The Last Drive-In', with a fifth currently in production premiering on Shudder's 2023 schedule sometime this year, let's hope sooner rather than later.