Direct, surreal, and raw, a strange little film made on a microbudget that's way better than it has the right to be. Written and directed by Evan Kidd, Panda Bear It is a charming film about a local rapper who finds himself trapped in a deep depression after the passing of his girlfriend. The film unfolds as a melody played from the keys of a piano, slow in low blue light inside the hold of a dreamlike haze. In other words, it deals strictly with emotion and handles said emotion with gentle hands.
Kamus Leonardo (Damien Elliot Bynum) is frozen. He's still here, still living, but he doesn't feel alive anymore. His girlfriend Destiny was his anchor in life, someone who saw something in him that he couldn't see himself, and without her, the world has just stopped dead. On top of all that, he's also seeing a panda bear everywhere he goes, or a person in a panda suit.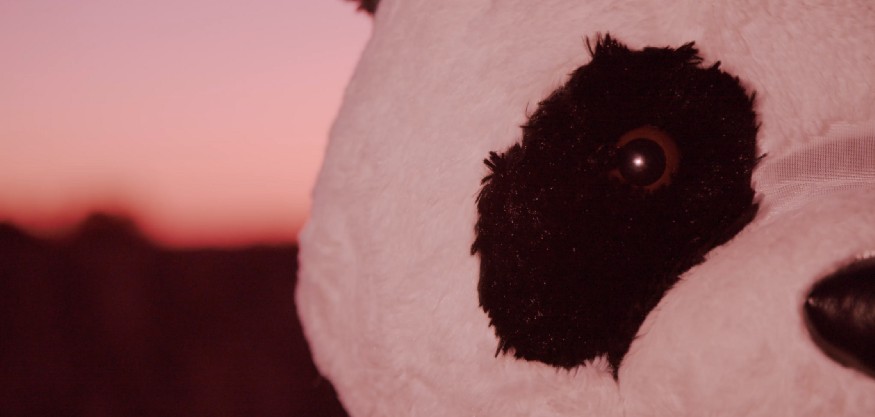 Yep. A panda suit.
It's just hanging around. Big panda head hovering in worry over Kamus's prone body on the couch, squeaky vocal cords chastising him for not eating anything but snack food. The panda is honestly a little creepy. It's not supposed to be but there's just something unnerving about a person walking around in a full animal consume all nonchalant in the background. So cute, so creepy. The panda serves as a symbol of Kamus's grief and what he's lost, what he misses, and his will to keep fighting. Every time he wants to give up, Panda won't let him. I think it's safe to say that pandas were Destiny's favorite animal.
Stuck in a creative rut. He spends his days eating cheese puffs and avoiding any kind of painful thoughts. Making Kamus one of the most relatable movie characters of all time.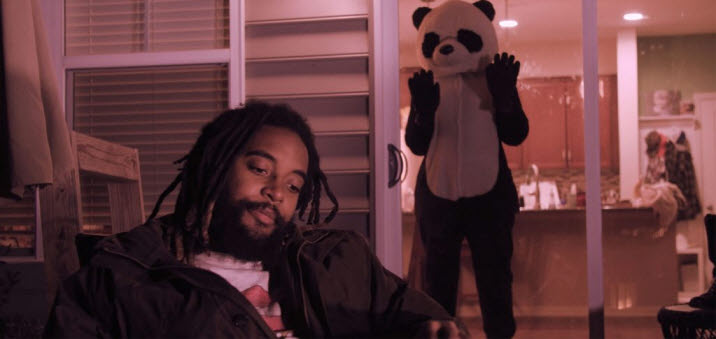 This is a short film. Credits included, it's just 63 minutes. Proving a film doesn't need to match the time it takes to commute from Cape Coral to St. Petersburg in order to be good. Take a note here people, stop making two and a half-hour long movies!
The short runtime forces everything to move along very quickly though, throwing Kamus in the final two stages of grief that immediately takes viewers through his depression into the early, but tender, stages of acceptance. Unlike other films about grief which often creates a before and after effect, showing life with Destiny and then without, Panda Bear It throws you in the middle of it. Jumping in the water already half-drowned. The wound is no longer fresh, having some time to improperly heal like a cut that stopped bleeding but never closed. Kamus has mourned, but in doing so, he's become numb to the world. He's lost the will to live and no one can get through to him. No one except Panda, who finally urges him to get out of the house.
Notebook in hand ready to be filled with rap lyrics, the two embark on a cross-country road trip where they see that someone everywhere is grieving from something in their past. "You're not alone."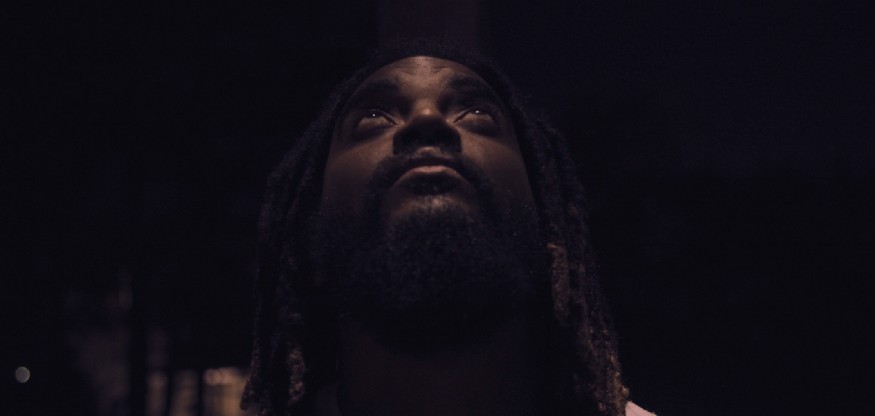 Apparently, Panda Bear It was made on a budget of $500 but it does not feel like it. Every penny was well spent. The score, audio, and cinematography are all spectacular. The opening shots of the film especially, featuring the two departed lovers embracing in a field lit by dusk is absolutely gorgeous to look at.
A quick but powerful study of the mourning process, Panda Bear It has a lot to say and it says it well. Sincere and honest in its portrayal. There are different ways to deal with grief and Kamus goes through a bunch of them, blending the surrealist depression with dry humor and real charm.
There are some light horror undertones in this feature, only in the very beginning though. It lives within Kamus, in his fear of accepting that Destiny is gone and she's never coming back. Her absence is quite literally haunting him.
You can stream Panda Bear It now on Amazon Prime
(3.5 / 5)
If you want to check out the movie, click on down or on any of the amazon prime links. Remember, if you do view it via the links we get some $ from it.