With Halloween having come and gone we begin to end the year 2019. November promises some real horrifying treats, however. We continue now with our dedicated highlights of Shudder's monthly offerings.
Wes Craven's New Nightmare (1994)
The month starts on the right foot with the addition of Wes Craven's New Nightmare to Shudder. This horror film approaches the characters and themes of A Nightmare on Elm Street through a meta-lens, delivering what may be the best film of the series and the most brutal and terrifying Freddy Kreuger of the series.
Written and Directed by Wes Craven, the film features Heather Langenkamp playing herself as well as reprising the role of Nancy Thompson. Of course Robert Englund and John Saxon also get in on the fun as well.
Audition (1999)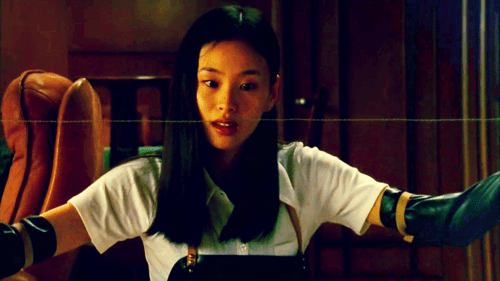 Takashi Miike makes yet another appearance on Shudder with 1999's Audition, an adaptation of a novel by Ryu Murakami. The movie has had an influence on western filmmakers such as Eli Roth and the Soska sisters. The film, directed by Miike, stars Ryo Ishibashi and Eihi Shiina.
Bride of Re-Animator (1990)
Again teaming up writer/director Brian Yuzna with Bruce Abbott and Jeffrey Combs, Bride of Re-Animator borrows themes from the work of H. P. Lovecraft and is a sequel to the 1985 Re-Animator. The film is a very loose adaptation of the serialized H. P. Lovecraft's Herbert West – Reanimator's fifth and sixth chapters.
Cat O'Nine Tails (1971)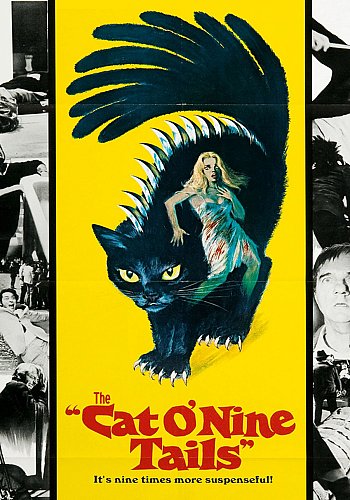 Shudder offers up some giallo this month with a film written and directed by the legendary Dario Argento. The film Cat O'Nine Tails is adapted from a collaborative effort by Dardano Ascchetti, Luigi Cozzi (of Starcrash), and Bryan Edgar Wallace. Cat O'Nine Tails, the movie, has little to do with cats or the whip. It stars James Franciscus, Karl Malden, and Catherine Spaak.
Nekrotronic (2019)
This Australian science fiction horror film was co-written and directed by Kiah Roache-Turner. The film involves the hunt for demons on the internet (!) and sounds like top-quality drive-in fare. The film may also be referred to as Nekromancer. It stars Ben O'Toole, Monica Bellucci, and David Wenham.
What else is on?
As always, Shudder saves the day by providing a helpful list of what is being released throughout the month in each region. Your schedule will likely vary depending on which market you are in each month.
So, what are you going to watch on Shudder this month? Let us know in the comments.