Texas Chainsaw Massacre (2022) Review
Review of the 2022 Texas Chainsaw Massacre film streaming on Netflix. A brief overview of my opinions regarding the remake/sequel's pros and cons.
Texas Chainsaw Massacre is now available to stream on Netflix
When media outlets began reporting 'The Texas Chainsaw Massacre' would yet again be receiving the "requel" treatment for 2022, I felt less than enthused. Admittedly, my expectations were low; given the previous poor attempts at rebooting the franchise with 2013's 'Texas Chainsaw 3D' and 2017's prequel 'Leatherface'. However, with the announcement of Fede Alvarez (director of Don't Breathe and Crawl) as the producer, David Blue Garcia (Blood Fest) as the film's director, and the long-awaited return of fan favorite final girl Sally Hardesty (played this time by Olwen Fouéré), my interest peaked. I'll admit upon my first viewing, I enjoyed 2022's 'Texas Chainsaw Massacre', enough to recently warrant a second watch. Sadly, to my dismay, the chainsaw isn't nearly as revving this second outing.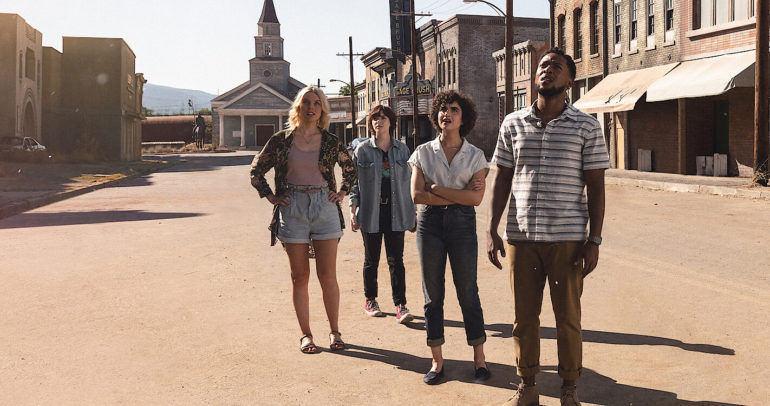 Texas Chainsaw Massacre's plot centers around Melody (Sarah Yarkin) a young businesswoman from San Francisco, as she and her friends Dante (Jacob Latimore) and Ruth (Nell Hudson) meet potential investors in attempt to reinvigorate the seemingly abandoned town of Harlow, TX and draw in modern influencers. Along the way, Melody brings her younger sister Lila (Elsie Fisher) hoping she will stay in Texas after Lila's recent traumatic experience involving a school shooting. Unbeknownst to these characters, this isn't quite the ghost town they think it is, as a certain face-wearing maniac has made this his home these last 48 years. Shortly following the death of his motherly patron, Leatherface (Mark Burnham) resurfaces in merciless fashion to dust off the family saw and butcher more bodies.
Where it still cuts
2022's Texas Chainsaw Massacre is one of the more visually pleasing entries to the franchise. Garcia's confidence as a director shines through as he allows for his own vision, while honoring familiarity of past installments. The cinematography masterfully utilizes shadows and lighting, accompanied by meticulous camera angles adding tones of seclusion tangled in chaos. There's one shot in particular I'm surprised I missed during my first viewing in which we see the physical manifestation of Leatherface through actor Burnhams' eyes. It's subtle yet framed so effectively it left me feeling harrowingly chilled.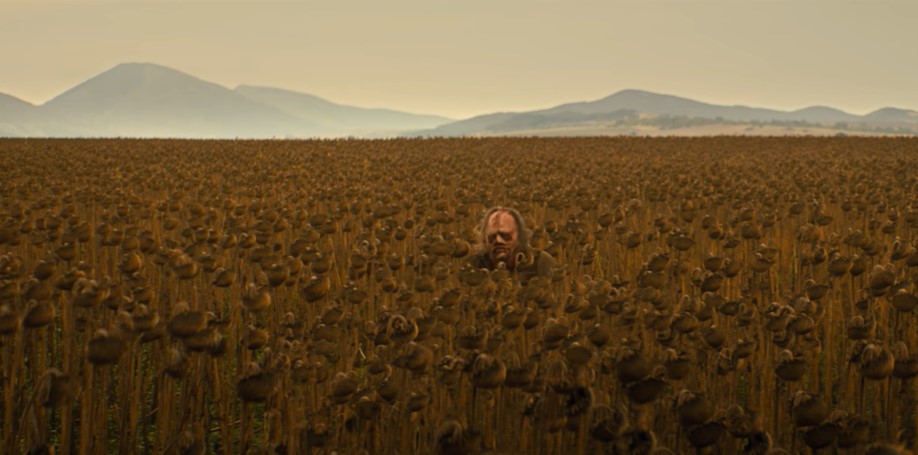 Now, this wouldn't be a Texas Chainsaw film without the multiple bodily mutilations splattered on screen and this entry to the franchise is no exception. The kills in this film are savage, if not more creative than its' predecessors. Writer Chris Thomas Devlin is unabashed by the violence he brings with his script as he is able to write these kills in a way, though may not all be new, feel wholly unique in their execution. For example, in a scene, Leatherface shreds through a bus of influencers in one of the films' more memorable moments. The deaths are further showcased by this newly found rage brought to Leatherface, adding a ravening brutality to the character we've not seen since the '03 remake. Though the carnage candy Leatherface delivers is enjoyable, my headaches with Texas Chainsaw Massacre start with his character.
Where the saw dulls…
Let me start by saying Burnham's portrayal of Leatherface in Texas Chainsaw Massacre is far from bad. In fact, his performance is rather good. He's domineering whenever on screen and visually, he looks fantastic. My issue with this Leatherface lies within the writing. Burnhams' Leatherface is not the same character the legendary late Gunnar Hanson famously brought to life in 1974. 48 years prior we are introduced to a man with a child-like mind and instinctual violence bred into him due to years of abuse and torment by his twisted family. 2022's portrayal removes the family, putting Leatherface front and center while also altering him into a more cunning character; he's setting traps and utilizing enclosed surroundings to his advantage. The most noticeable difference between his 74' counterpart is the upgrade in his strength. Whereas before, injuries slowed him down bringing whimpers and cries of pain, he now absorbs this damage, baring inhuman strength. There's no cohesion between Hanson's Leatherface and Burnhams.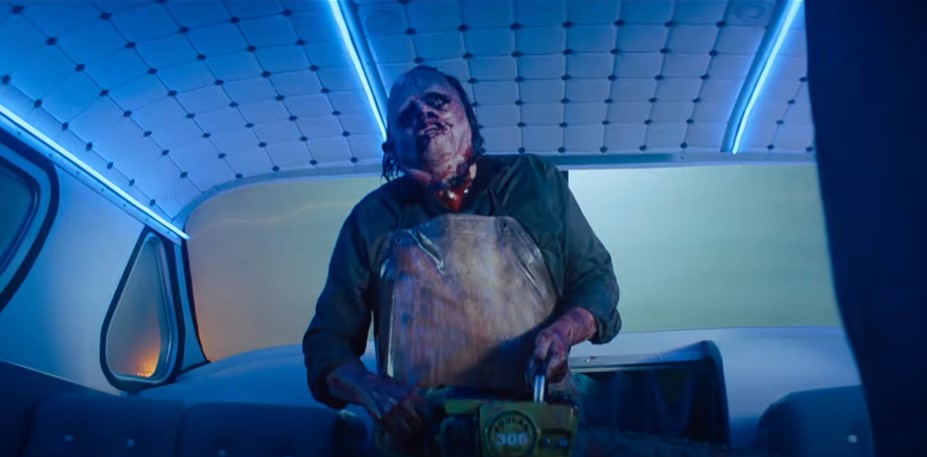 The next frustration I had with the film's script involved the actual characters we follow throughout the story. In order for a horror film to draw in its' audience, especially when it comes to slashers, it's imperative the story provides characters to emotionally invest in. Characters we want to see survive. Unfortunately, the script lacks here as I found none of the characters to be enjoyable. Adding to this annoyance, the plot continuously bounces between who the final girl will be, Melody or Lila? The problem is, I was not provided with enough of their backstories to warrant any care for their survival. Any emotional attachment I could have developed for these characters is never explored, only vague mentions. When the story briefly touches on themes of gun violence (Lila's school shooting) and society's most recent trend with cancel culture, it's done so with no sustenance then sloppily contradicts itself in the 3rd act. Dante, Ruth, and the remaining others feel like cannon fodder, just as you would expect with any Texas Chainsaw Massacre film, as their screen time is brief.
Texas Chainsaw Massacre's biggest failure is in the way it reintroduces legacy character Sally Hardesty. Besides 1995's Texas Chainsaw Massacre: The Next Generation's brief cameo (reprised by original late actress Marilyn Burns), her character has been mainly absent from past sequels and reboots. Aiming to please fans with her return in the form of a seasoned warrior seeking vengeance à la Jamie Lee Curtis' most recent portrayal of Laurie Strode in 2018's Halloween trilogy; a promising premise that's poorly executed. Aside from owning a farm and unsuccessfully hunting Leatherface these past 48 years, Devlin adds nothing to further progress Sally's story, nor does the character receive ample screentime. She makes certain decisions that, I'll be frank, utterly baffles me. Most infuriating is the final battle between Sally and Leatherface. Lasting a mere few minutes, the sequence falls flat leaving fans unsatisfied. Fouéré attempts her best portraying a hardened Sally, though in the end the performance suffers due to the scripts deplorable handling of the character.
Final Thoughts
Texas Chainsaw Massacre isn't the worst attempt at a sequel or reboot of the franchise. The abandoned town of Harlow brings a sense of claustrophobia and the extreme use of gore brought to the kills is satisfying. Nevertheless, the writing fails to redefine the Texas Chainsaw Massacre's legacy and move the franchise forward in any bold new directions. The main and supporting characters suffer from lack of any development and Sally's return is abysmal. When you centralize Leatherface as the main antagonist and take away his family, we are left with just another carbon copy slasher. Any mystique or personality you had previously established with that character fades; it doesn't work as a sequel to the original. Those seeking a bloody hack and slash ride will enjoy this film for what it is. Die-hard fans on the other hand, may ultimately walk away feeling disappointed with the wasted potential to start anew.
For more Texas Chainsaw Massacre content, check out our episode of HauntedMTL's: Streamin' Demons, where we discuss Tobe Hoopers' 1974 original The Texas Chainsaw Massacre along with IT, and Ghostbusters: Afterlife. You can also stream or download the episode and many others on your favorite podcast streaming service such as Apple Podcasts, Spotify, Amazon, and more.
(2.5 / 5)
American Horror Story Delicate, Multiply Thy Pain
American Horror Story Delicate began last night, Killer Queens. And it was, well, a complicated episode. This makes sense because this season is about a complicated topic.
Just in case you didn't know, this whole season is based on the novel Delicate Condition by Danielle Valentine. If you haven't read it yet, you should. 
The Story
Anna Victoria Alcott is an actress who just got her big break. She was in a horror movie that no one can stop talking about.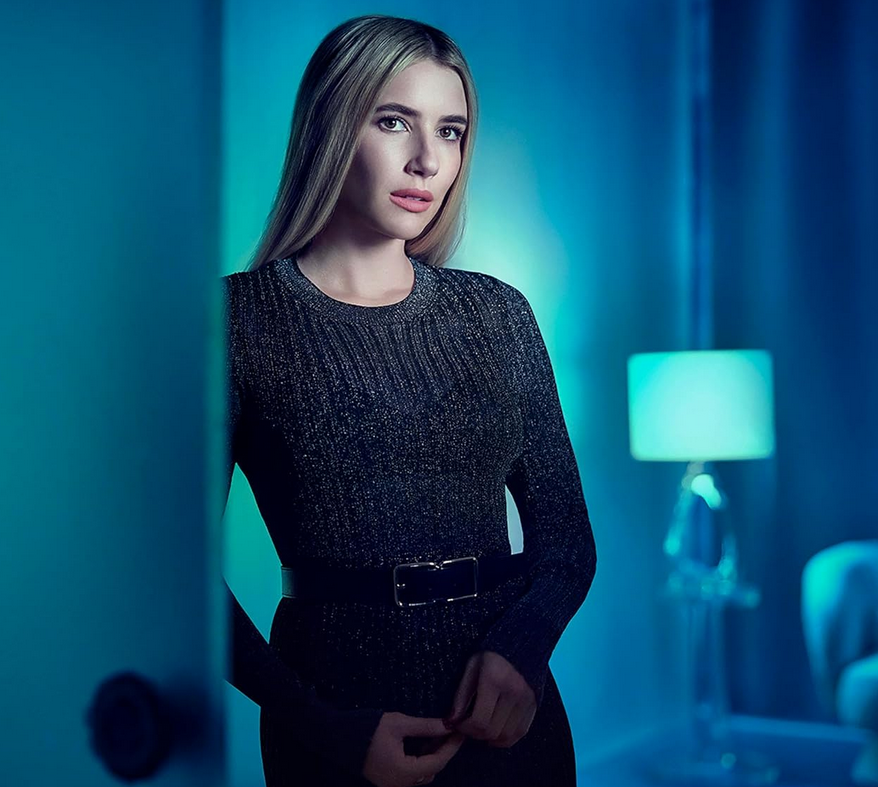 Except Anna herself. Because this career success couldn't have come at a worse time. She and her husband Dex are in the middle of the difficult IVF process. It's expensive, time-consuming and painful. Ironically, so is trying to win an Oscar.
But Anna has other things to worry about. Someone is messing with her. Several women are watching her in public. Worse, someone appears to be getting into her home, slashing notes she leaves for Dex, and removing her vital IVF medication from the fridge so it spoils. Her calendar is hacked to move her doctor appointments around so she misses them. Worst of all, someone broke into her home and crawled into bed with her.
Of course, no one takes any of these concerns seriously. Her agent, Siobhan, is focusing on getting her an Oscar. Her husband, Dex, doesn't seem to give a shit about her except for when it comes to having a baby. He's frequently dismissive of her concerns and only seems to want her around when it's convenient for him. He goes so far as to kick her out of his show opening because she's on edge.
You know, maybe because she's clearly being stalked by someone who is trying to keep her from having a baby.
What worked
AHS Asylum had a lot of dark and important things to say about mental health care in America. AHS Coven had a lot of dark and important things to say about race and gender relationships.
Last season, AHS NYC wasn't so subtle. Yes, there was a killer. But the real historical horror of the AIDs epidemic in the 80s was the focus of the season. And that worked very well.
This season, the story is clearly about female body autonomy. Anna is a woman struggling with so many issues that modern women face. The balance between our careers and our families. Feeling like growing old is the most unforgivable thing a woman can do. And of course, the fact that our bodies often feel like they don't belong to us.
I was also pleased to see some AHS alumni. Denis O'Hare as Dr. Hill was delightful. Leslie Grossman and Billie Lourd will be involved soon, and they never bring anything less than their A-game.
This episode also did something I never thought could happen. It managed to scare me with a calendar notification. That was a special moment for me as a horror fan and calendar-obsessed person.
What didn't work
Here are some things I didn't love. First off, the main character Anna is a pushover. She can't say no to Dex, Talia, Dr. Hill, or Siobhan. No one gets a no from this woman!
Anna didn't act like that in the book. She stood up to everyone all the time, it was great. She wasn't getting any support, but she was advocating for herself! That was such an important part of her character, and I'm sad to see that she's lost that here.
I also hate the changes made to Siobhan and Talia. Now, please understand that this isn't me complaining that the book was different. That's not my point. Siobhan was a kind, loving woman who supported her best friend even while dying of cancer. Talia was a smart, business-oriented woman who was still kind. She was trying to start a family with her transgender husband, and bonded with Anna over their IVF journeys. These were vital characters in the story.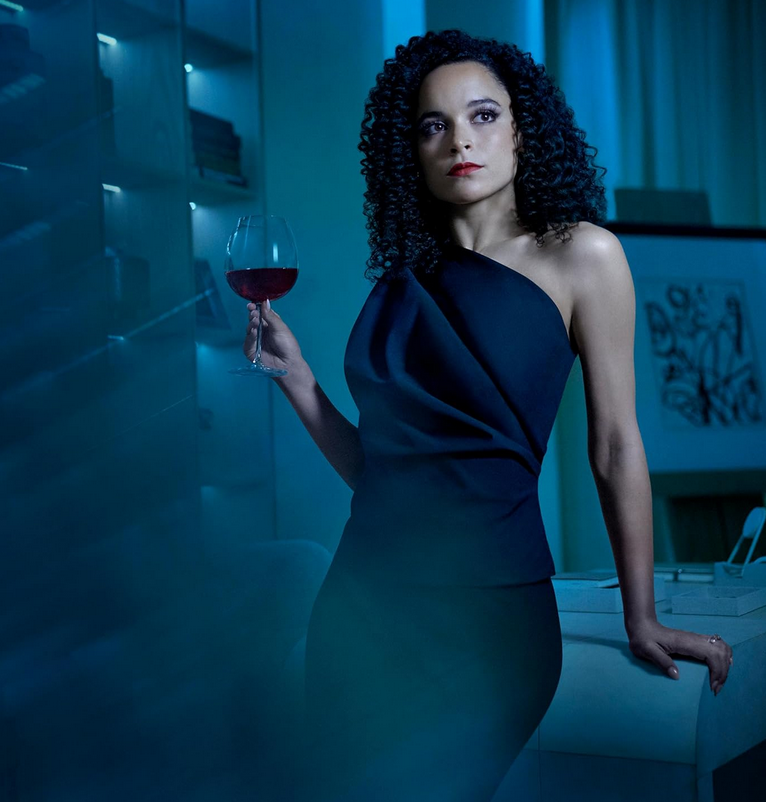 I feel like they've been railroaded.
All that being said, this was a decent start to AHS Delicate. It's not the best start of a season we've had. But it's okay. I'm looking forward to seeing what the rest of the season is going to bring. 
(4 / 5)
Wheel of Time, Strangers and Friends
Episode two of Wheel of Time, widened the divide between the show and the books. Things are happening out of order, people are acting out of character. Whether this is to the detriment of the show, however, has yet to be determined.
The story
One character missing from episode one was Rand. You know, our main character. But we finally catch up with him now.
He's living in a city with a woman named Selene. They don't have what I'd call a super healthy relationship. She spends a bit too much time talking about her ex.
Yes, for those of you who didn't read the books, this is going to be important.
Rand is also working at an insane asylum. He's kind and patent with his charges, but not all of his fellow caregivers are.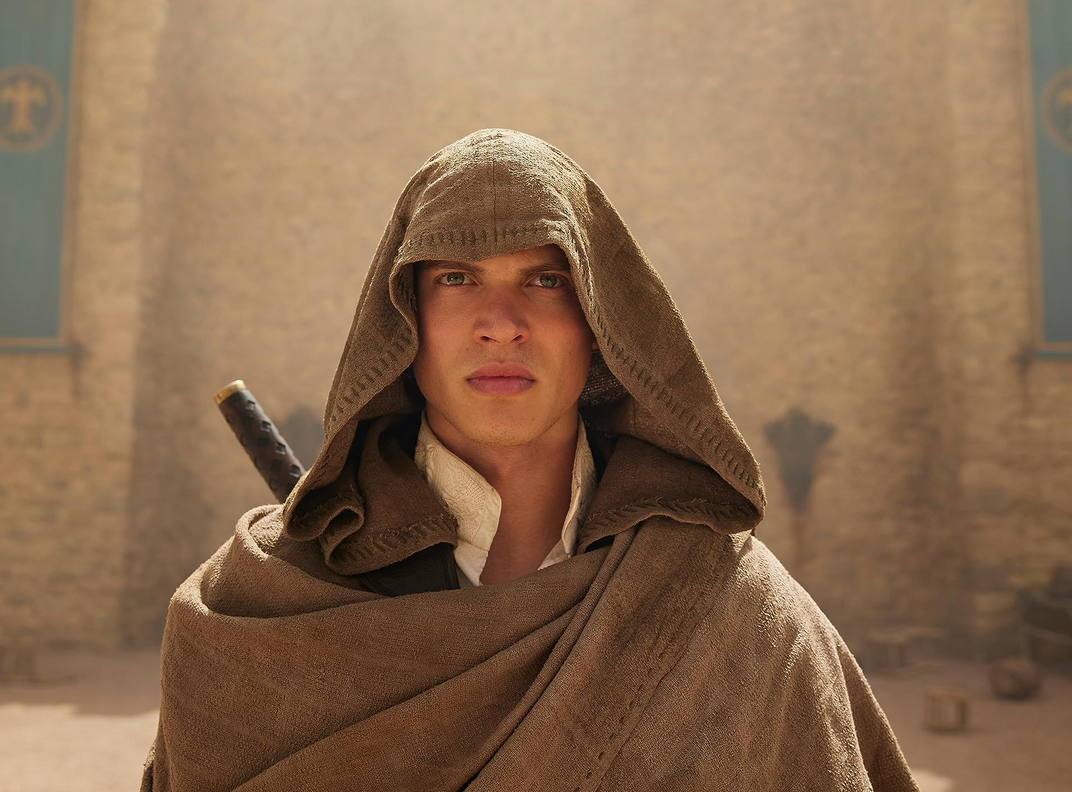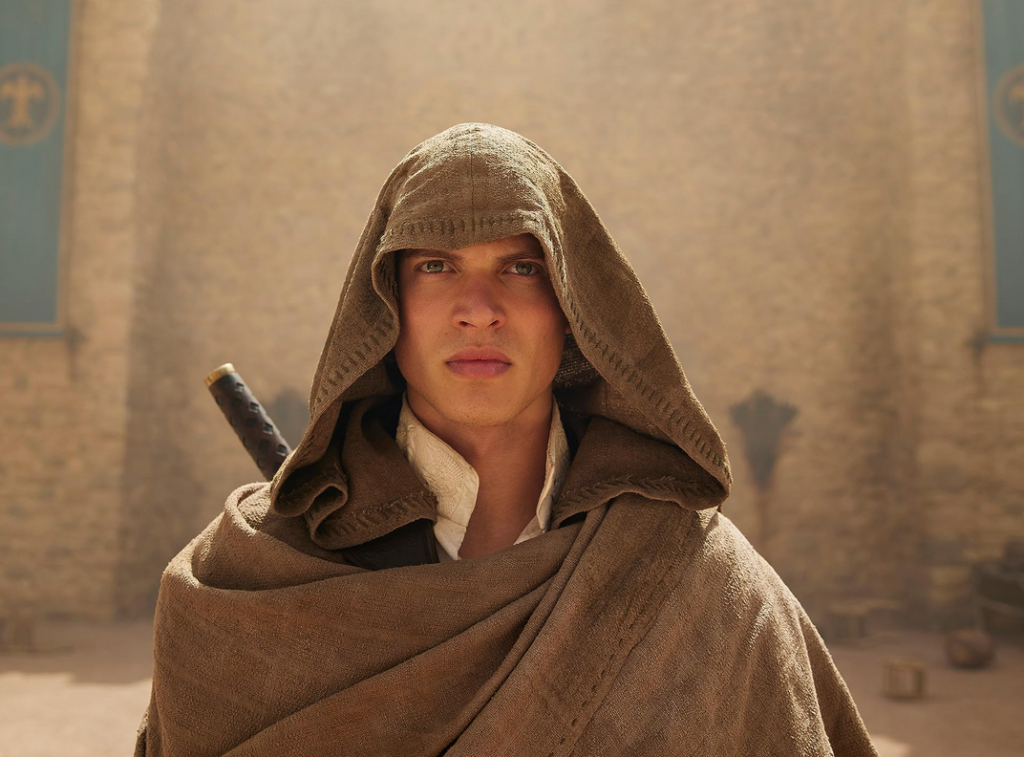 Meanwhile, Lan and Moiraine are recovering form their Fade attack from last episode. Rather than taking the time to actually heal, Moiraine decides to head out to find Rand. Her team comes with her, which seems to really bother her.
While that little hissy fit is taking place, Nynaeve is causing issues. Not by anything she's doing, but by what she's not doing. As none of the regular novice teacher have been able to get her to use the One Power, Liandrin offers to try. No one, including me, is thrilled with this. But, the Aes Sedai are desperate. They know that The Dark One is around, and they need Nynaeve to be ready. So, they let the person who's driven other students to their deaths and actively committed multiple hate crimes take over.
What could go wrong?
What worked
The special effects in this episode were really well done. I especially liked the dead fade nailed to the wall.
I was also pleased with the introduction of Elayne. Ceara Coveney is playing her, and doing a fine job. She's warm, kind and sweet. I am thrilled that she's around.
One of the greatest things about Wheel of Time is the friendships between the characters. Rand, Perrin, Mat, Nynaeve and Egwene legitimately care about each other. Elayne seems to care for Egwene right away. I really love that.
What didn't work
One thing that bothered me in this episode, and frankly the last episode, was Liandrin keeping Mat in prison. I feel like this wasn't adequately explained. Why does she have him? How did she trap him? What in the hell is she trying to get from him? Perhaps I simply missed something, and please let me know in the comments if this is the case. But it feels like some poor writing to me.
I also don't love how Moiraine is portrayed in this episode. Really, in this season so far.
I get that she's never exactly been a warm person. She's not personable, open, or kind. Some (most) fans of the book would likely agree that she's kind of a bitch.
But she's not a bitch for no reason. She certainly isn't the sort to lash out at the people who love her because she's in pain. And that's what she's doing through this episode. She's taking her pain out on Lan. And that's just out of character for her.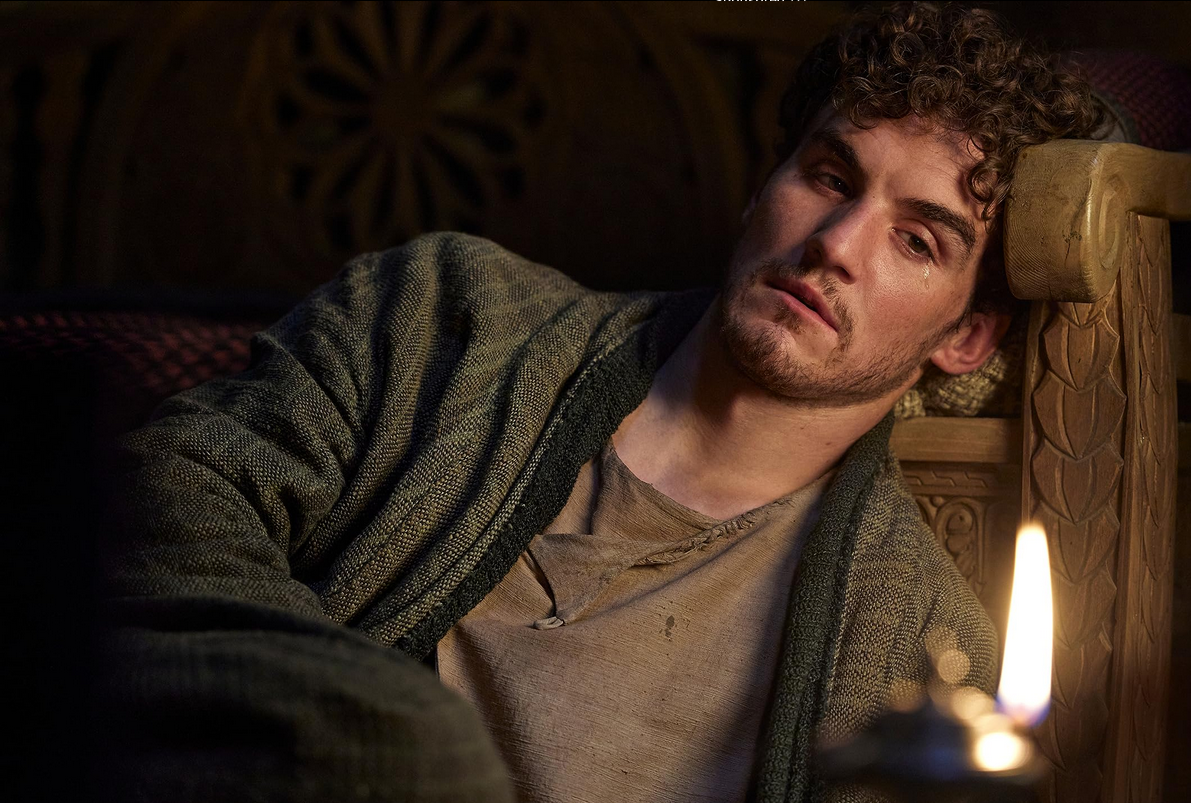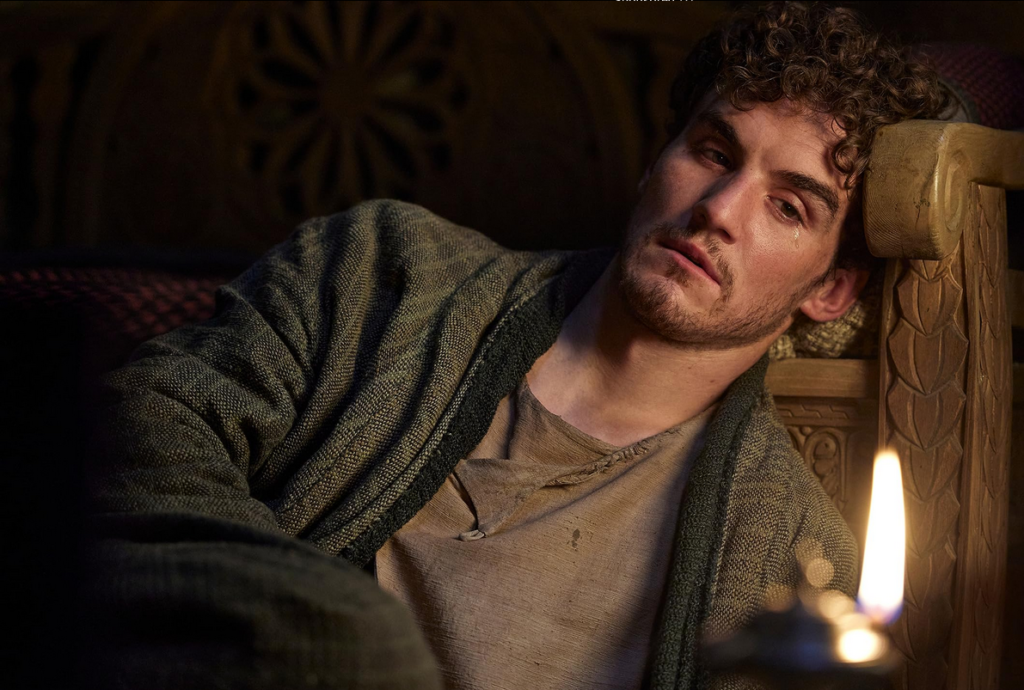 It feels very much like a lot is being skipped over from the Wheel of Time books. But, so far at least, I don't feel like anything vital has been missed. It feels more like the story is being streamlined.
Yes, I understand how this might go horribly wrong. I think we've all seen that. But as of right now, the changes make sense for the switch in mediums.
Now, let's see if it stays that way. 

(3 / 5)
Fantastico Disasterpiece Theatre: Francois and The Unicorn Review
Gringo Fantastico is a troubled luchador presenting Troma films from the safety of a derelict recreation center nestled in chaotic Tromaville. He is tortured by the French-Canadian Demon Piñata Francois who trash talks and hurls abuse throughout the episodes. This week's special guest is Jonah Ray Rodrigues. New episodes release on the first of each month on Troma NOW.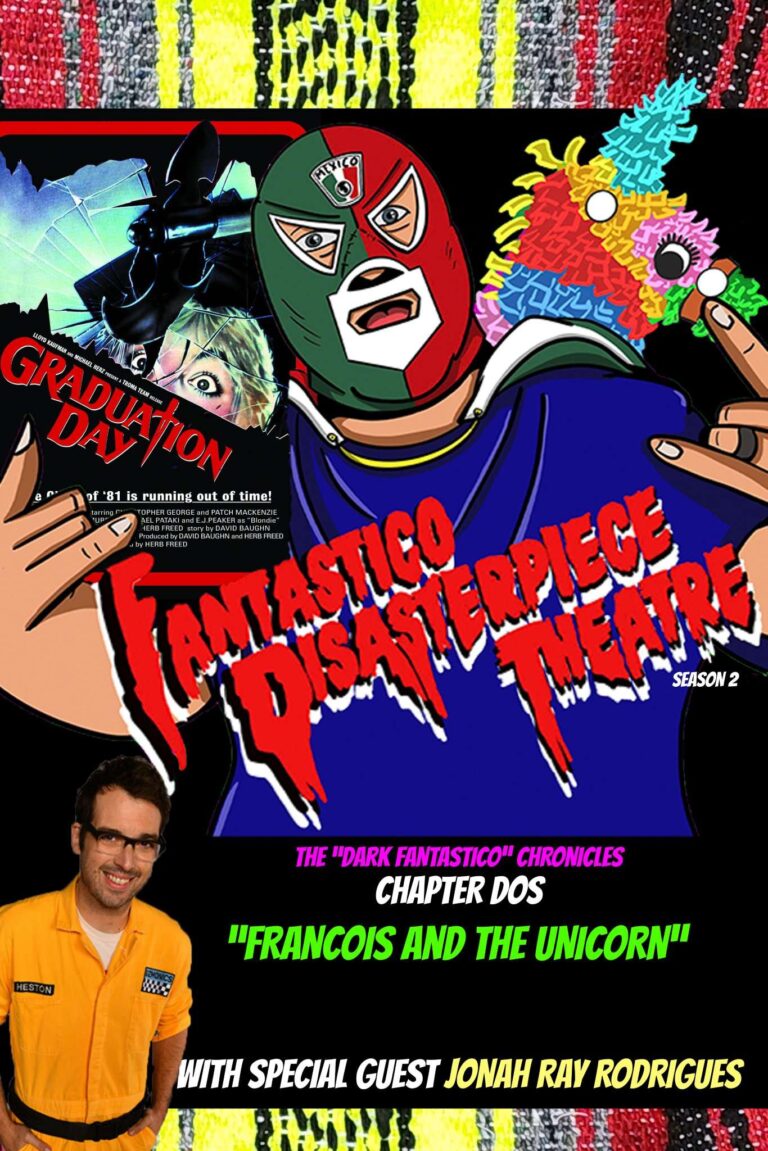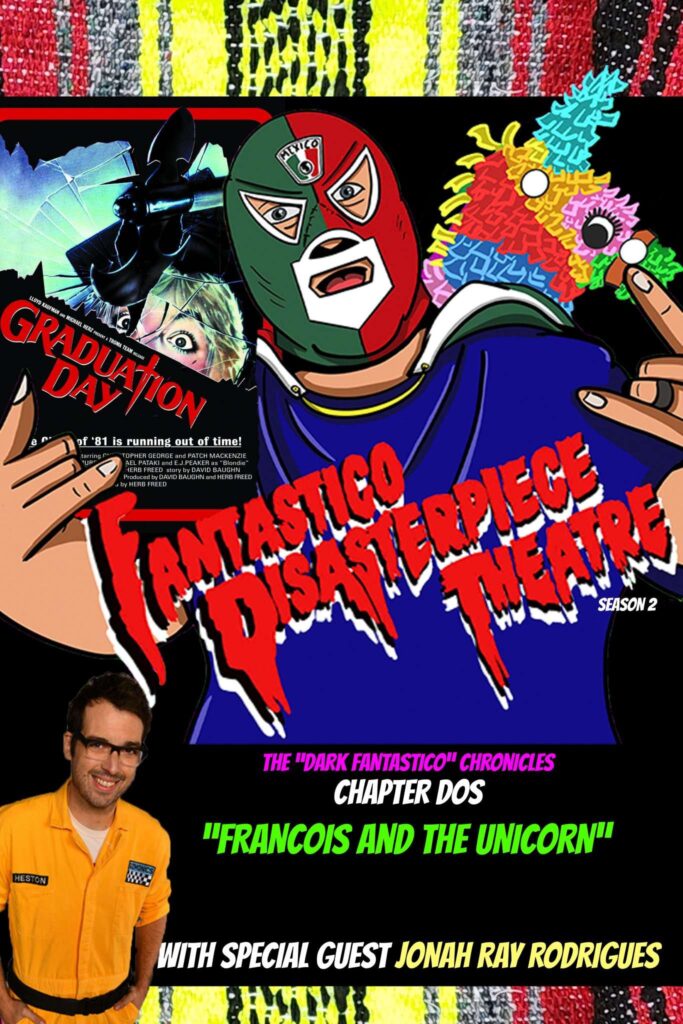 Roll the Tape!
Welcome back to Tromaville for Chapter Dos of Fantastico Disasterpiece Theatre! Gringo Fantastico (Nate Turnpaugh) returns to the screen with guest Jonah Ray (current host of Mystery Science Theater 3000) to proudly host Ed Wood's Plan 9 from Outer Space (1957). Turnpaugh espouses his love for the movie in our most recent interview and credits his friends with helping him to discover it. "They kept trying to get me to watch it, and one day I finally did."
On a totally unrelated note, the Mirriam-Webster dictionary defines libel as "a written or oral defamatory statement or representation that conveys an unjustly unfavorable impression." For no reason at all, I choose to immediately correct the record and inform you that Fantastico actually hosts Herb Freed's Graduation Day (1981).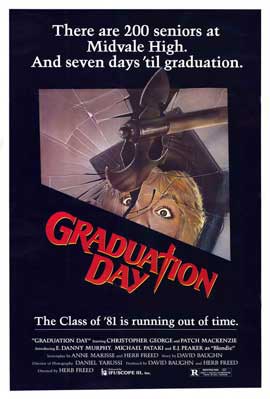 Turning Heel
We once again begin with grainy VHS footage of an interview from the luchador's past. Much like the previous episode, Fantastico becomes upset at the prodding questions being asked of him. As this ongoing narrative continues to build, it is becoming obvious Fantastico is coming close to a breaking point.
These segments, while short, work to highlight Turnpaugh's screenwriting ability. They feel authentic and demonstrate a solid understanding of wrestling culture. Crafting a compelling story can be difficult when it is broken into parts and spread across significant time. However, he creates bite-sized pieces of lore that manage to both satisfy and leave the audience craving more.
A Piñata by Any Other Name
Before the movie can start, Fantastico has to deal with the usual shenanigans from Francois. When it is time to bring out Jonah Ray for his interview from the Satellite of Love, Francois outright refuses. The interview must come at the cost of Fantastico's soul. Fearing for the worst but desperate to continue the episode, Fantastico agrees to a one-day-only loan of his soul.
Enter Francine. She's a sassy yet loving unicorn who only wants the best for Fantastico. She is complimentary and eager to help, offering her kind words in a sugary sweet voice. For all intents and purposes, she is the opposite of Francois. And yet, she is Francois. At least, she is Francois after consuming Fantastico's soul.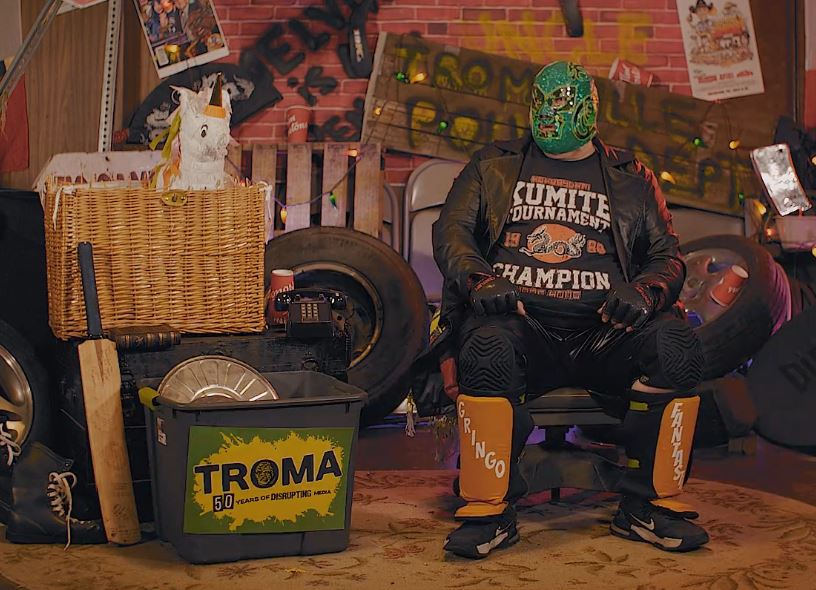 Inner Demons
Turnpaugh continues the ongoing theme of addressing his PTSD within the episode. He explains it as, "the whole concept of self-worth with the PTSD and things like that because that is a problem that I've experienced. When people are constantly negative towards you and you constantly have to defend yourself and you constantly be on edge and finally something happens and you don't have to do that anymore. But you're so guarded when that happens that you don't know how to act."
Throughout the episode, Fantastico chafes against Francine's presence. He is unsure of what to do when someone speaks affectionately to him after suffering Francois for so long. The only punishments she doles out are rainbows that make you laugh. It's unsettling and a little uncomfortable and is exactly what working to replace negative self-talk with positive self-talk feels like.
The Satellite of Love
The interview segments with Jonah Ray feel like listening to old friends banter. Turnpaugh tells me he first met Ray at the Malco Drive-In Theater last year where they both attended Joe Bob's Jamboree. He admits to being caught off guard when Ray knew who he was and was familiar with his work.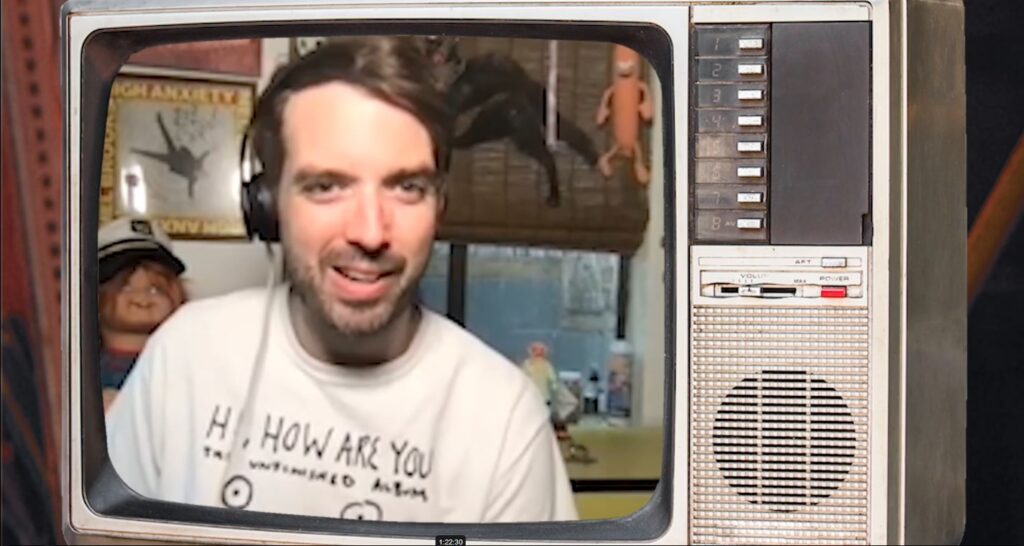 Fame and the mental games it causes one to play ends up becoming a large part of the interview. When asked by Fantastico when he felt like he had made it, Jonah Ray responds "I don't think there is a there, there." He likens the fame game to climbing a ladder. "You're […] looking up […] but you rarely look back down."
One of the best portions of the interview is when Jonah Ray goes full meta and begins roasting the ego necessary to take on the role of a media host. It's hard not to laugh when you remember this is coming from the mouth of one host straight into the ear of another. It is important to note that both men are playing characters as hosts, which according to Ray changes the dynamic.
New Place, Same Thing
Jonah Ray also spends time talking about the difference in production having moved away from Netflix and onto Gizmoplex. He says it has been a lifelong dream to host MST3K and the move has allowed him space to better bring his vision of hosting to the screen. Netflix, while important in bringing MST3K back, seems to have sucked some of the soul out of the show. He believes moving to Gizmoplex helps with delivering the level of quality fans expect.
Turnpaugh is familiar with format shifts, having moved his show from YouTube onto Troma Now. I ask how this has changed things in terms of production and he says while he has never felt more supported, he has started placing more pressure on himself. "The pressure is never from Troma." Lloyd Kaufman clearly believes in the show, as he's recently started giving it top-billing on the site.
Back to Basics
The end of the episode brings back an extremely confused Francois. It seems consuming Fantastico's soul didn't go exactly as planned. Turnpaugh promises that audiences have not seen the last of Francine and that some answers may be coming sooner rather than later. You'll just have to tune in next month to see what insanity happens next in Tromaville.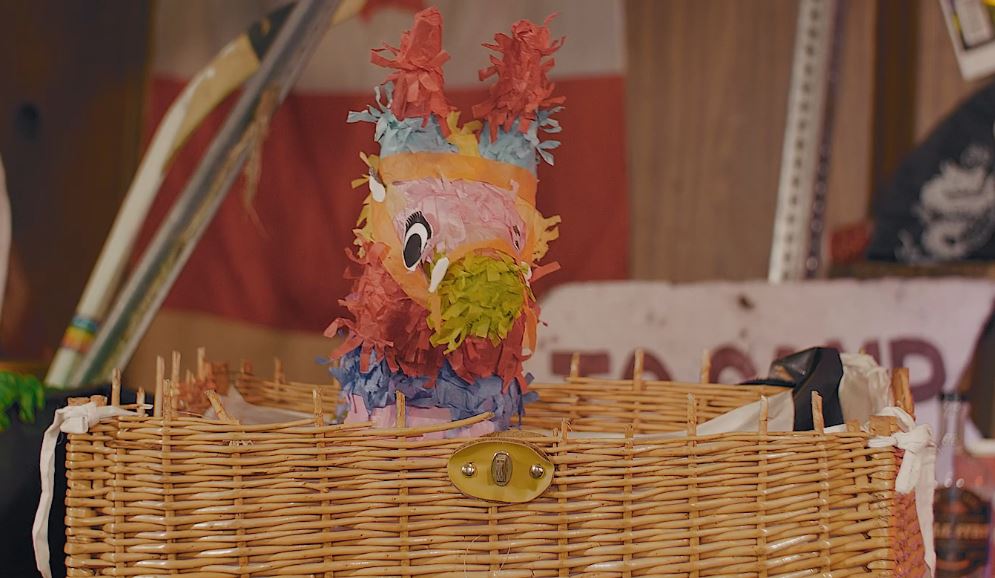 My rating for the episode:
(4.6 / 5)
Follow @realfantastico on the platform formerly known as Twitter to join in with the rest of the Fantasticats as they live-tweet each episode the Friday after release. Episode three features special guests Toby Poser, John Adams and Lulu Adams.