The Netherlands-set folk horror film Moloch (2022) is one of Shudder's latest streaming library additions. How does this rural horror film compare to others in the genre? Is Moloch a Dutch export worth getting invested in?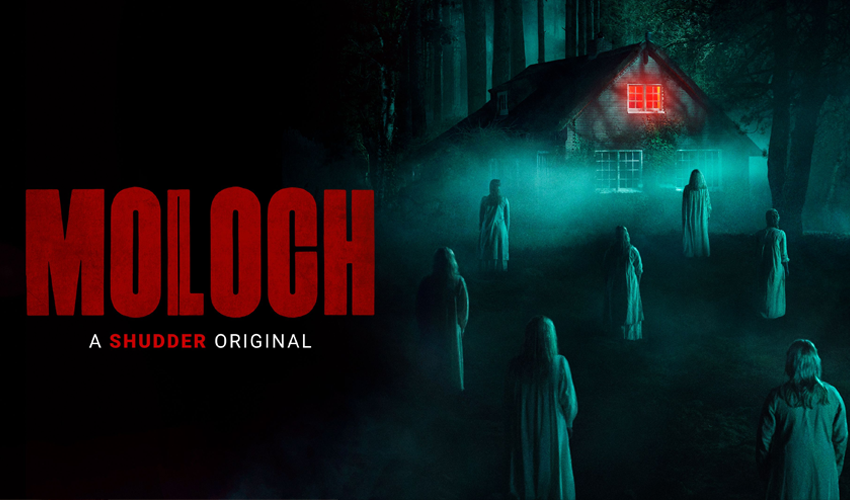 Moloch (2022)
Directed by Nico van den Brink (2017's Avondland), Moloch is a story set in the Netherlands of a single mother, Betriek, who lives at the edge of a peat bog with her father and mother. When a stranger attacks her and her family from a nearby archaeological survey, Betriek seeks answers about her past and how town folklore may play a part. Accompanied by a visiting archaeologist, she uncovers shocking truths and connections to the local legend.
Moloch is written by Daan Bakker (Zenith: Supercharged Family) and Nico van den Brink. The film stars Sallie Harmsen (De geheimen van Barslet), Anneke Blok (Tiramisu), and Alexandre Willaume (Wheel of Time). Xander Nijsten was the film editor, with cinematography by Emo Weemhoff and music by Ella van der Woude.
What worked with Moloch?
Moloch is a folk horror tale that evokes classic horror films that revolve around legends and small towns. Even a festival scene with requisite idols and marching citizens gives it the small-town flavor. However, we do not generally spend much time with the general community and those within. Outside of an instance with a hospital and a local who lost his son. The film also deals with themes of trauma and motherhood. These themes dovetail into the film's reveals and ultimate conclusion. Indeed, the past is due to repeat itself from generation to generation. However, about midway through the film, this becomes the obvious trajectory of the story. Any shocks, barring some interesting visuals in the film's third act, are rendered inert.
The performances across the board are quite good. Sallie Harmsen plays the motherly lead Betriek well and offers some fun subtleties when needed. Alexandre Willaume plays a charismatic and skeptical scientist figure for Betriek to bounce theories and plot developments off of. There really isn't a bad performance in the film.
The film also looks gorgeous at times. The idea of a bog being a beautiful backdrop may sound quite unusual. Yet, the cinematography of Emo Weemhoff can extract some stunning beauty from such a desolate landscape. However, visually, the film is not without its problems.
The score is also good, but nothing overly impressive. Moloch has a somewhat stock modern horror sound. Nothing inappropriate to the film, but nothing particularly exciting, either.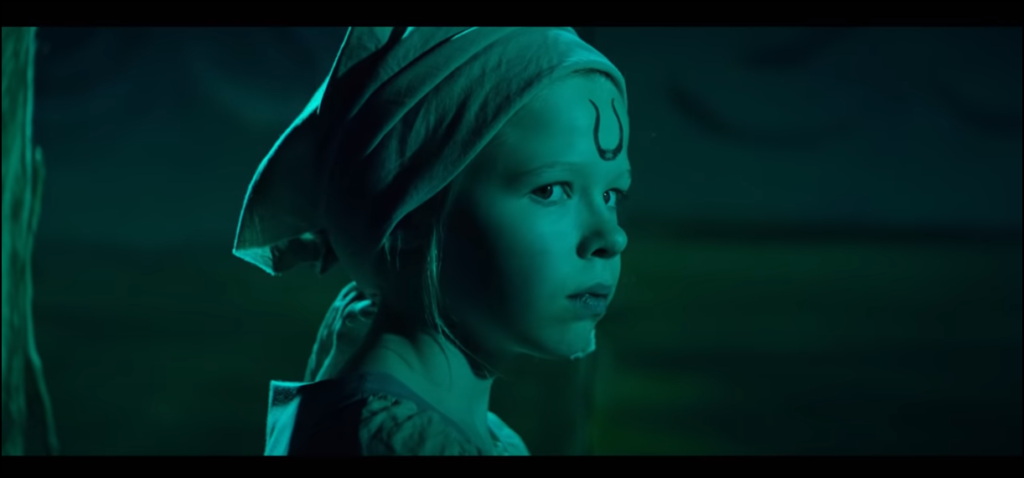 What didn't work with Moloch?
The pacing is a problem, however. The film presents an interesting combination of mystery and folk horror, but even at an hour and 39 minutes, the film has sections that drag. There are scenes that present dead ends that just convey something spooky going on without entirely progressing the story forward. For example, a scene recounting the local legend of Feikie by one of the scientists, crosscut with the local school children performing the legend as a play, is a brilliant, smart use of time. However, a diversion to a hospital involving a creepy child encounter takes time and delivers very little beyond the mood.
The film is also quite visually dark for major portions. Such darkness makes it hard to see what is going on. This is particularly annoying during key moments of character development in the bog.
Ultimately, the film isn't overly impressive as a work of folk horror. The film is mostly set on the outskirts of a community, and what glimpses we have the community feel apart from the primary narrative thrust of the film. Generally, these kinds of movies imply a broader conspiracy, but even if Moloch hints at it, there just aren't enough scenes reflecting that idea in the movie.
Also at issue is the film's predictability, as once pieces fall into place about mid-way through the film, you know where the plot heads. While the third act does have some interesting visuals showcasing the legend in action, it feels too little, too late.
Final Thoughts on Moloch (2022)
As a horror film from the Netherlands, Moloch is a fun little play on folk horror with a genuinely fascinating set of visuals at the climax. However, the pacing is strangely slow, given the relatively moderate runtime. The film takes time to get to the fun, supernatural elements, and the resolution becomes predictable to a certain point. In any case, it is still worth a stream, but you may get more fun out of the ridiculous slasher Amsterdamned (1988) streaming on Shudder.

(3 / 5)
Want more Netherlands Horror? (Sponsored)
Want to add some Netherlands-set horror to your movie collection? Consider picking up this limited edition Blu-ray of Amsterdamned on Amazon using our sponsored link. You can help out Haunted MTL and add a great movie to your horror library.