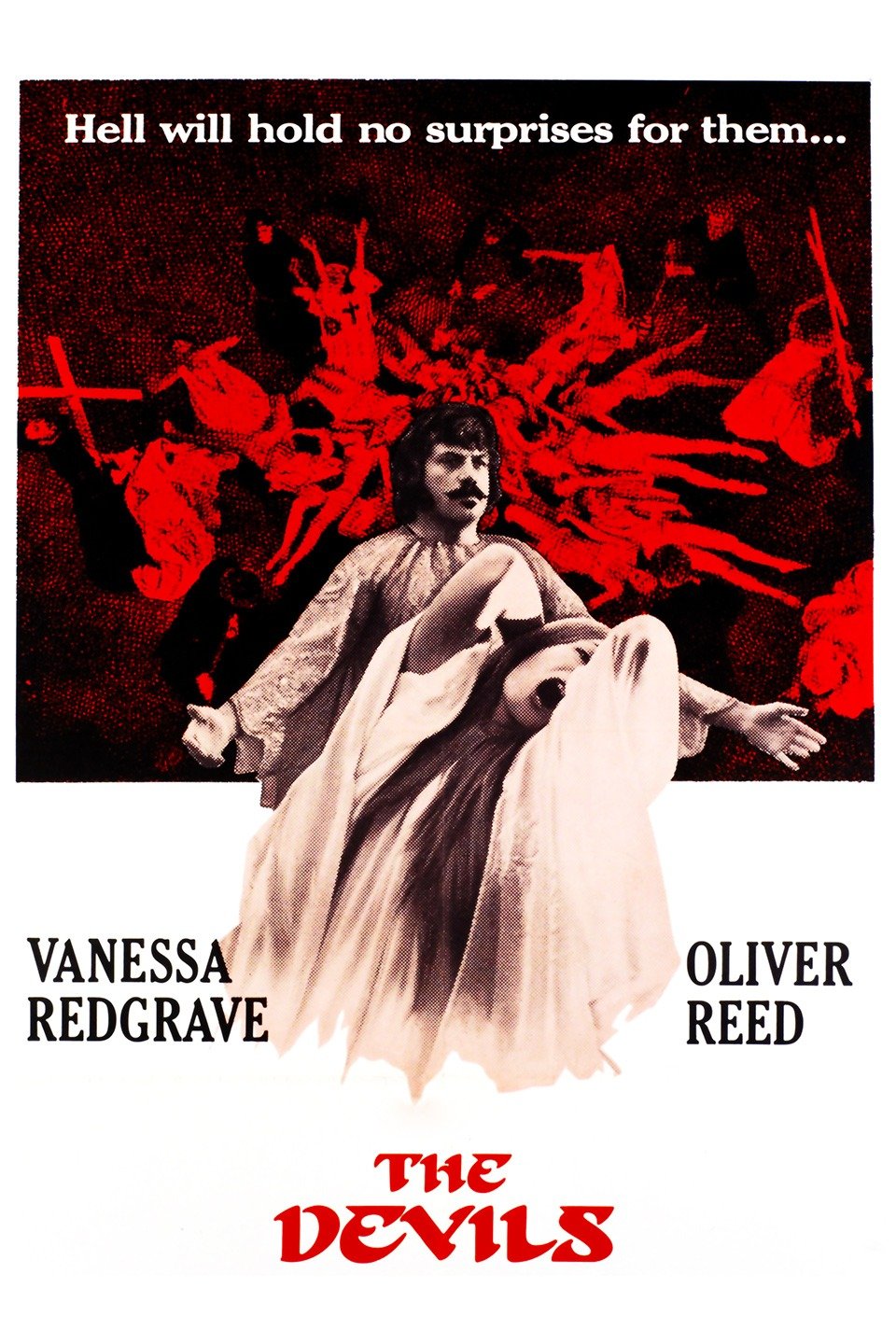 The Devils (1971) is a historical drama and horror film based loosely on the 'possessions' at a French monastery in 1634. After Mother Superior Jeanne de Anges (Vanessa Redgrave) becomes obsessed with Father Urbain Grandier (Oliver Reed), she indirectly accuses him of witchcraft, launching the French town into chaos. The film's explicit violence and sex scenes led to an X rating in the United States and the United Kingdom after cutting a number of controversial scenes. Banned films are my jam so
The movie may be set in the 1630s but it is dripping with 70s hippie, drug induced culture. The film remains tied to controversy, unfortunately reducing some of the themes to merely sex and violence. The orgy/exorcism scene (yep) is memorable of course, but director Ken Russell also comments on religious abuse of power and the corrupting influence of shame and repression.
Sexy Little Devils
Vanessa Redgrave is the indisputable star of the film, her manic, sexually repressed nun is a disturbing caricature of eroticism. Her body contorts and moves unnaturally as she screams at other nuns and masturbates with bones. Oliver Reed and the supporting cast do a wonderful job but cannot compete with the electric energy of Redgrave's work. I found myself waiting for her scenes.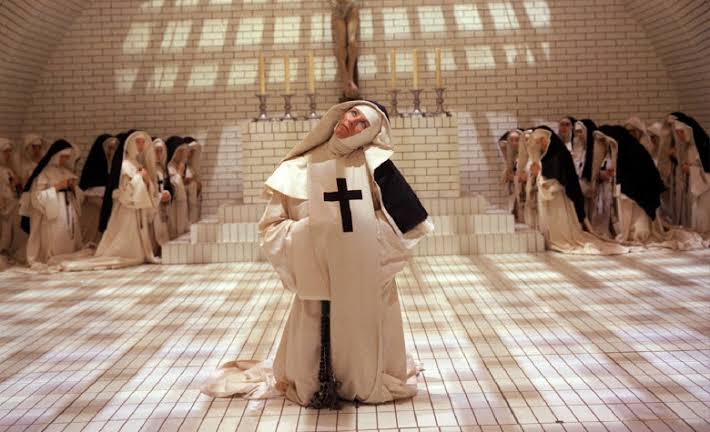 Burn the Witch
Russell's vision of the Loudon possessions reforms the religious to the erotic, and the erotic to the unnatural. Overall, the film is about thirty minutes too long and while fun, scenes stitch together in a somewhat clunky way. Despite this, it is undeniably a confronting watch and very enjoyable if you love a controversial scene or two. Three and a half Cthulhus out of five.
(3.5 / 5)