War horror… War has always been horrifying. World War I was devastating beyond question. It changed how we engage in both the glory and atrocity of conflict from that point forward. This review revisits The Grizzled game which I reviewed previously on Haunted MTL here, as well as looking at the movie 1917. I am considering both because I feel the game and movie mimic one another in ways and because having reviewed the base game I won't go a lot into game play on this one.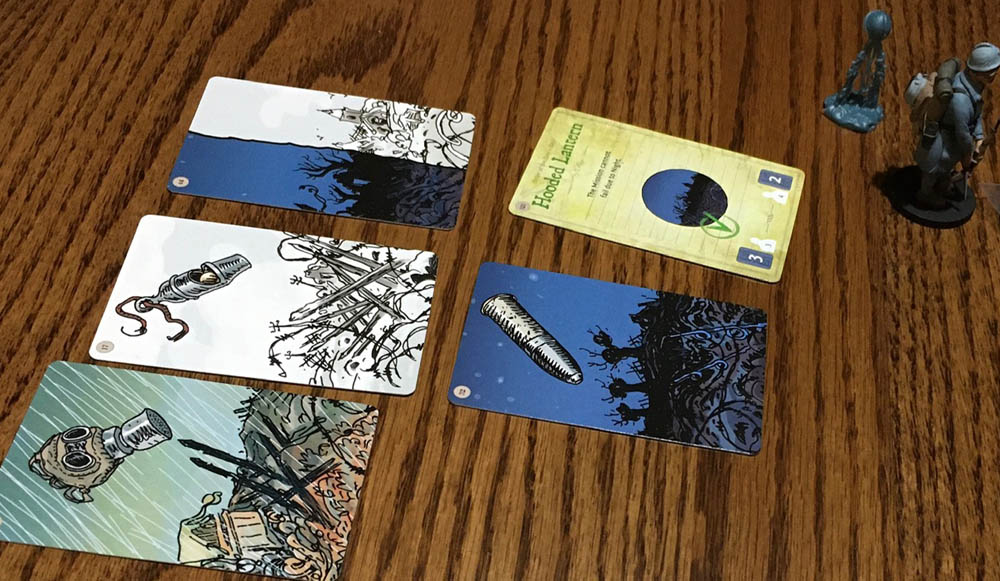 The Grizzled Armistice Edition is a quasi-campaign tabletop game based upon The Grizzled. Unlike full-form campaign tabletop games, there isn't a map or cards that are altered per se. But you do keep score and whether or not you win does impact following games by giving you different payoffs to cash in on later. And the campaign edition embellishes upon the expansions from the previous edition and has some beautifully rendered 3D figurines of the beloved friends.

I really like the added complexity of the expansions with the Orders of the Day and Recruits. I also like how the game has been broken down into chapters to touch upon actual battles that took place, conveying the war horror and challenges associated with each.
The Grizzled Armistice Edition locks in at 4.5 Cthulus (same as the original) because it amplifies the original concept well while maintaining much of what made that great.

(4.5 / 5)
The movie 1917 is war horror at its finest. The cinematography is stunning and visually engaging and the first person narrative enlarges the horrific aspects of the situation. The film has been aptly described as hauntingly beautiful. The emotions conveyed are visceral and you feel as though you are actually there, thrust into the middle of it all. Or are you? The sense of time passing, as if the movie was shot in one take instead of numerous cut scenes as per usual, adds a sort of dreamlike surreal quality that makes you question the very reality you have been thrust into. The result is true horror material, much more so than other war films I have seen.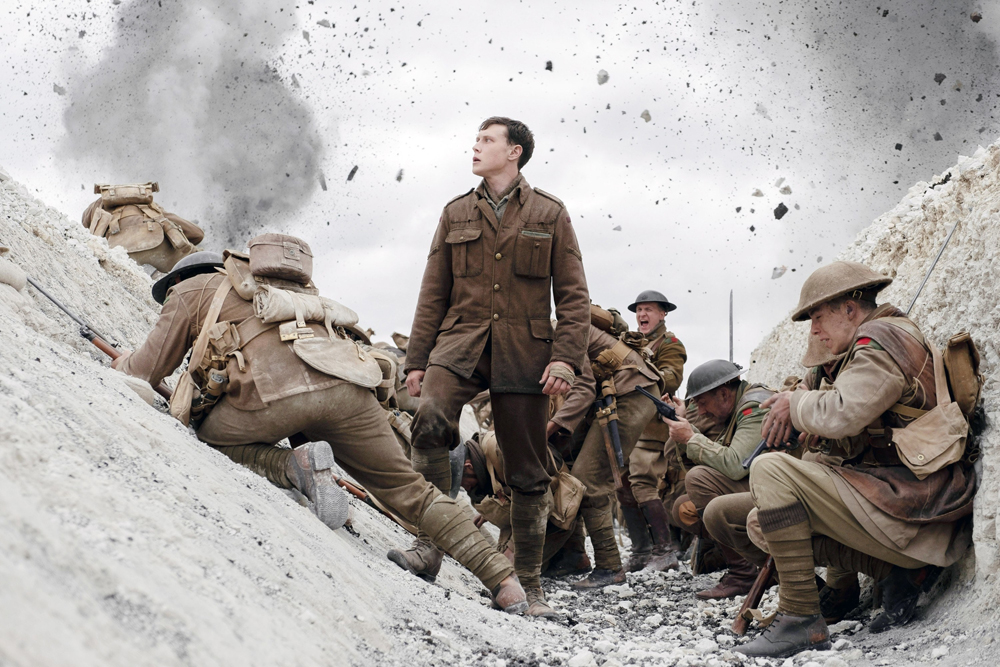 The plot is somewhat minimal. We follow British Lance Corporals William Schofield and Tom Blake as they traverse all sorts of hostile territory in order to deliver a message to Colonel Mackenzie of the 2nd Battalion of the Devonshire Regiment. I won't go into more detail so as to not spoil it, but everything that happens in the movie follows this message to its final conclusion. Although some people may find this kind of limiting, I actually appreciated how the hyperfocus conveys a sense of urgency and immediacy to the situation at hand as well as imbuing a sense of both monumentality and insignificance to the war horror depicted.
I give 1917 4.0 Cthulus. Parts of it are a little slow comparatively and it doesn't always follow in ways that make sense, which lends to some of the surreal quality but also creates confusion. All in all, it is a stunning film and well worth watching.
(4 / 5)
Both The Grizzled Armistice Edition campaign and 1917 the movie convey war horror at its finest. Both build upon relationships and emotions in immersive settings where you feel you have limited control over how things develop around you. Essentially, you are adrift in the midst of the circumstances, whether trying to come out of it alive with all your friends or delivering an important message across great obstacles. You can totally envision 1917 while playing The Grizzled and vice versa.
If you want to immerse yourself in the war horror experience at its finest, you can find The Grizzled Armistice Edition and 1917 the movie on Amazon here at the links below. Remember, as an Amazon affiliate, we get some $ back from purchases if you buy from any of our links, so Cthulu says shop away…