Episode two of Netflix's The Witcher brought us a new main character and added to an already confusing timeline.

We start with the introduction of Yennifer, a deformed woman who's own father sells her for four marks. To put that in context, he would have sold a pig for six marks. 
The buyer is Tissaia de Vries, a witch responsible for training women with magical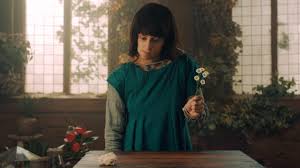 abilities. But Hogwarts, this is not. Tissaia seems to have no problem with things like turning her students into eels. 
Yennifer spends this episode realizing what sort of person she's going to be. What sort of person is that? Well, it's complicated.
Meanwhile, Geralt is being accosted by a bard named Jaskier. This character was hilarious without being an over the top pain in the ass. He brings an amount of levity to the show that was greatly wanted.

Jaskier and Geralt are kidnapped and brought in front of the Elf King, Filavandrel. This is where we get into the depths of this episode. Elves are persecuted in this world. They taught humans magic. Humans thanked them by driving them off of their lands and enslaving them. That sounds about right.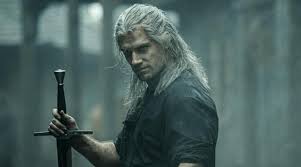 Geralt, true to form, advises the king to take his people away so that they can live free. This seems to be his advice for everything. It's a refreshing response from a character that could walk through an army and come out without a scratch on the other side.
Finally, we come to Cirilla. She's lost in the woods, alone when she comes across a boy named Dara. He helps her reach a refugee camp, where she's taken in by a wealthy family. She's quick to not tell anyone who she is, which turns out to be smart.

I'm impressed by how quick and savvy Ciri is. She's not crying or freaking out about the fact that she's been pulled out of her life. She's just focusing on survival. 
This episode was a great followup. The show continues to be a balance of gore, adventure and humor. And, as a plus, I could understand the dialog.


(5 / 5)