The hilarious vampire documentary film What We Do in the Shadows is getting a television show on FX and FX has released a trailer for the upcoming season. Check it out below and continue reading to learn all about the series.
The television adaptation of the series trades the Wellington, New Zealand locale of the original film for New York City. Though set in New York City, principle photography took place in Toronto, Canada. The core conceit of the series is the same as the film, however. The documentary-style series will focus on a group of vampire roommates. FX picked up the series in early 2018 and has it set to premiere March 27th, 2019. Attendees to SXSW 2019 will get to see the premiere early.
A good sign for the show, the producers Jemaine Clement and Taika Waititi are two of the primary creative figures behind the original film. The announced actors for the show are Kayvan Novak, Matt Berry, Natasia Demetriou, and Harvey Guillen. Additionally, veteran "creature" actor Doug Jones will have a recurring role.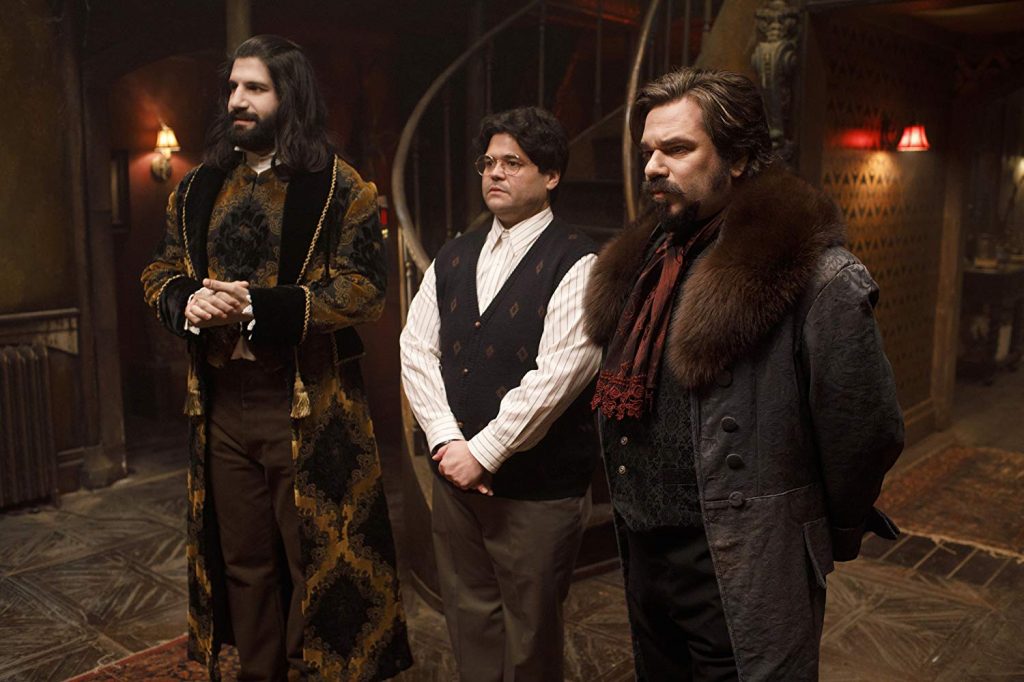 The Film
What We Do in the Shadows, released August 18, 2014 was a major milestone. A critical and commercial hit, the film grossed $6.9 million on a $1.6 million budget. The film is widely popular and was the most pirated films listed in a 2018 shutdown of a Wellington pirating website.
Jermaine Clement and Taika Waititi directed, wrote, produced and starred in the film. This vampire mockumentary was highly influential to their explosive international profile. Though, both Clement and Waititi were high profile figures in New Zealand prior to the release of the film.
For more great horror content while you wait for What We Do in the Shadows, please check out all our great content here at Haunted MTL.