Haunted MTL's horror comic review column, Graphic Content, returns after a significant hiatus to review Killadelphia #13. It's been a while since there was a comic review, way back in September specifically, but I've gotten the itch to get back into the process since then. Plus, I have time to do so!
We return to a favorite horror comic, the vampire series Killadelphia, to review where we left off.
Killadelphia #13 Horror Comic Review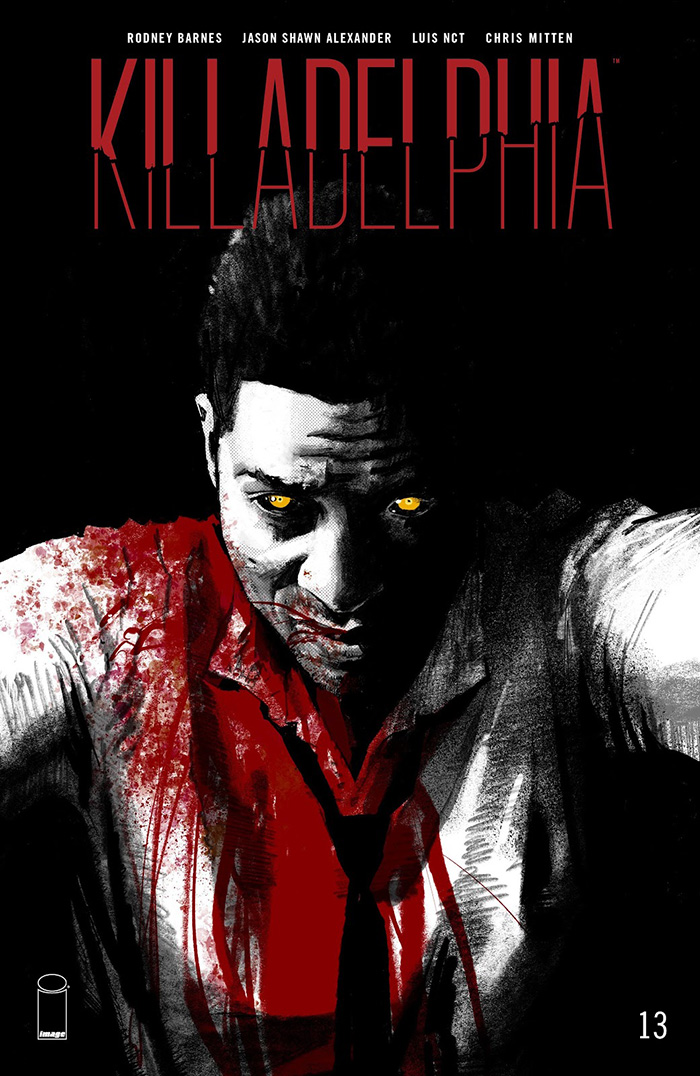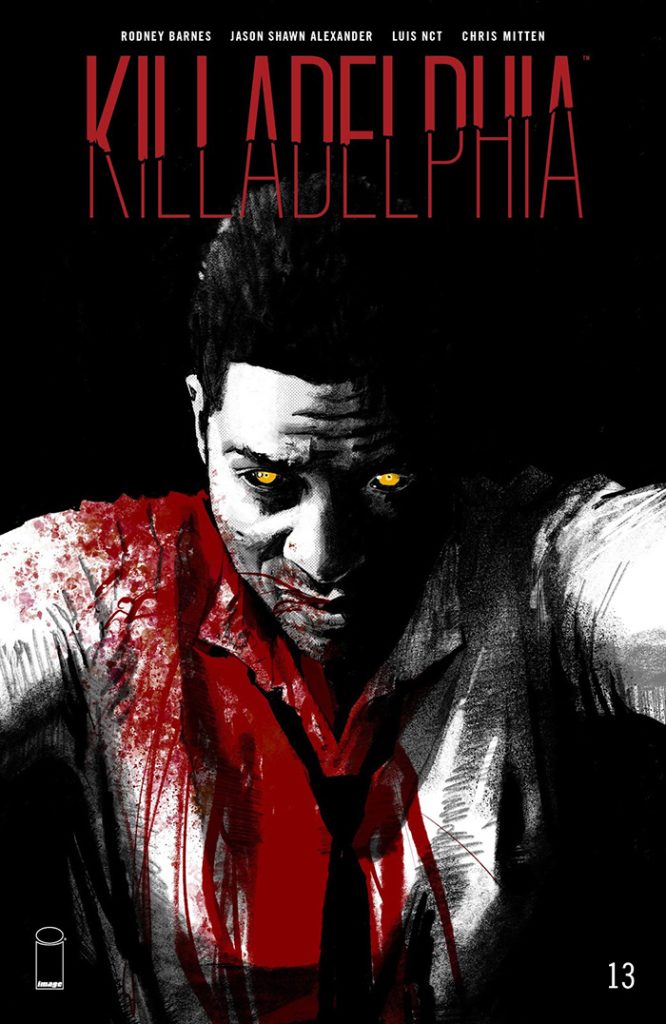 Killadelphia continues to impress issue after issue with an intense, socially-conscious vampire story. Issue #13, titled "Home is Where the Hatred Is: Part 1: Family First," pulls back our view of Philadelphia's vampiric city to the larger United States and how other cities may become swept up into this vampiric plague. Specifically, the issue opens in Los Angeles and involves Catholic confession from a surprising character.
What follows is direct fallout from issue #12, intermixed with a glimpse into the past of one of the Founding Fathers. Team Sangster deals with tragedy as one of their own is likely to die… or worse. Meanwhile, Tevin continues to fight against Abigail's vampiric forces fresh from his journey to Hell. Again, and I probably have expressed this sentiment in every issue so far, I appreciate the sense of scale in Rodney Barnes' scripting. A lot is going on simultaneously, issue to issue, but it does not ever really get to be overwhelming, either.
Plus, the latest twist is perhaps one of the most shocking yet and pretty well earned.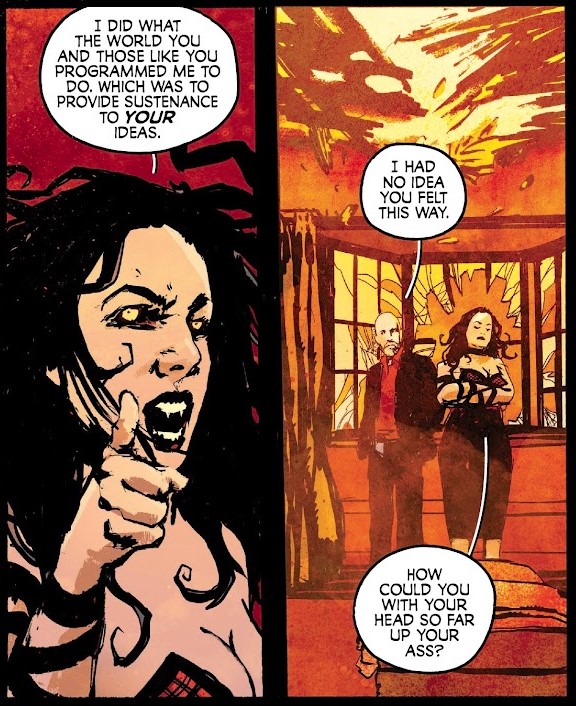 The writing is strong, with character dialogue effective and loaded with implications about relationships and secretive plans and hidden revelations yet to be discovered. Also, the dialogue is quite funny at times. All in all, excellent. Also of note is the fascinating alternative history uncovered issue after issue. It is always surprising which historical characters and events are referenced and how they play into this supernatural world.
Visually, the comic continues to impress. Jason Shawn Alexander's textured approach to the illustration is still strong, and the texture of the ink of paper is practically tangible. The work sings particularly well when he is unleashed from traditional paneling and free to embrace texture and heavy inked shadows and forms. Of course, Luis Nct's colors also matter here, giving the art warmth, cold, and any other wash of emotion as needed.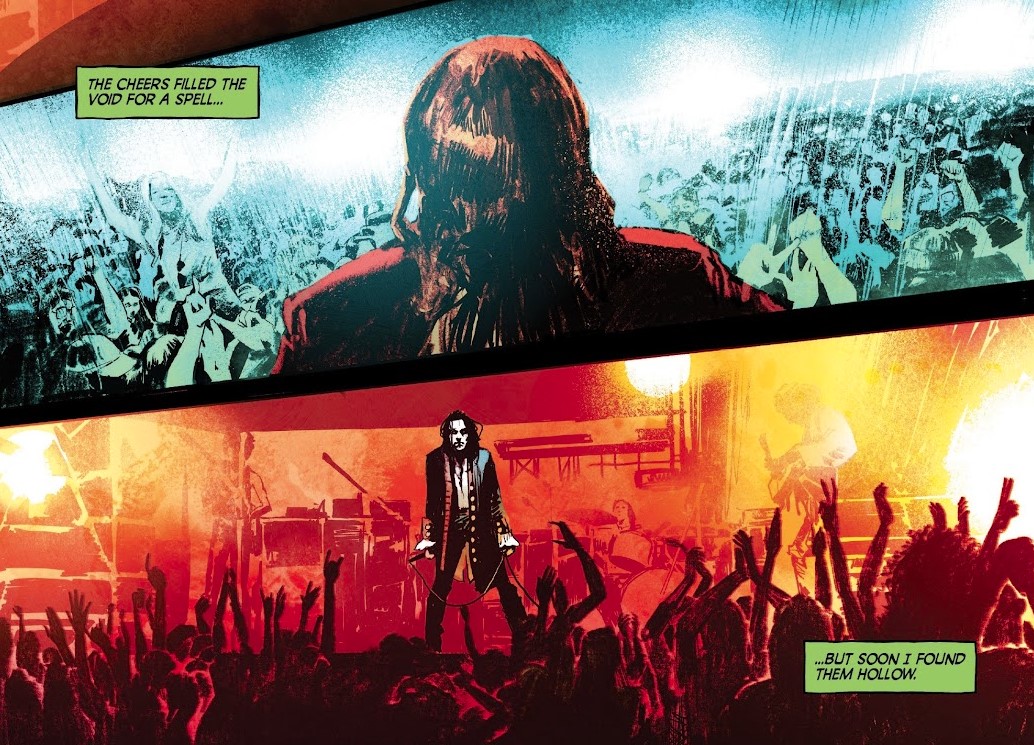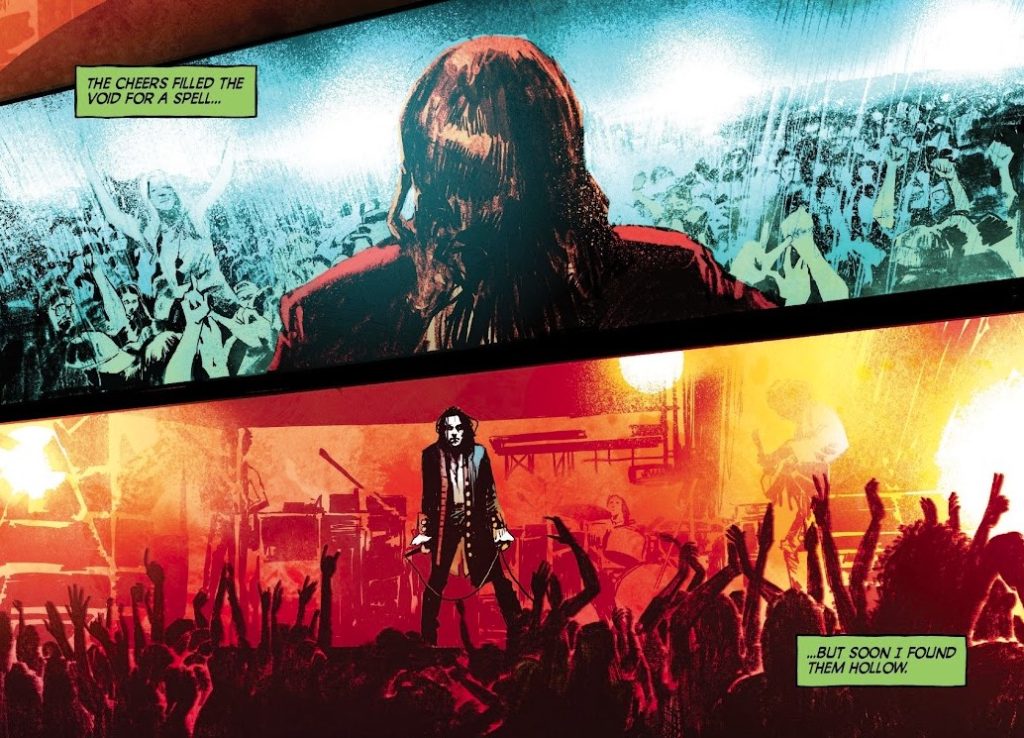 Killadelphia #13: The Bottom Line
Returning to Killadelphia, despite the blood and violence of the vampiric revolution within its pages, brings me a lot of comforts. Killadelphia was my choice for best horror book of 2021, and catching up with it again after a hiatus, I am even more confident in my assertion. I really couldn't ask for a better horror comic to dive back into for review purposes.

(5 / 5)
Killadelphia #13 is written by Rodney Barnes and illustrated by Jason Shawn Alexander. Luis Nct handles colors with Chris Mitten illustrating the back-up feature: "Elysium Gardens." You can find Killadelphia via Image Comics or your local comic shop.
---
See you soon (hopefully) for another Graphic Content horror comic review. Let me know what you think in the comments. Have you been enjoying Killadelphia?