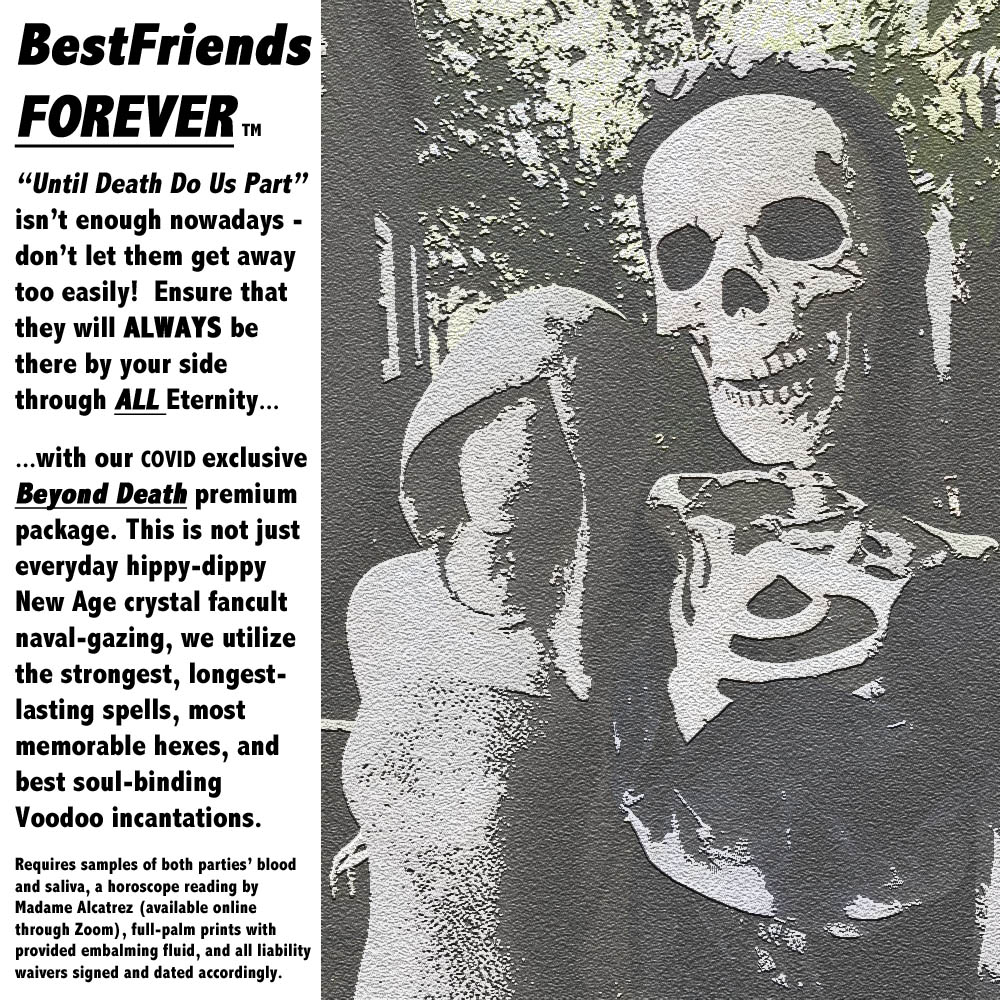 Artwork description: A newspaper-styled advertisement from one of those rag mag newspaper clippings, like the National Enquirer back in the days of BatBoy. A faceless feminine statue with her hands folded behind her back leans into a skeleton dressed in black lace bridal accoutrements, grinning widely at the viewer, in front of a nondescript outdoor backdrop.
Image text reads: BestFriends FOREVER (TM) "Until Death Do Us Part" isn't enough nowadays – don't let them get away too easily! Ensure that they will ALWAYS be there by your side through ALL Eternity… with our COVID exclusive Beyond Death premium package. This is not just everyday hippy-dippy New Age crystal fancult naval-gazing, we utilize the strongest, longest- lasting spells, most memorable hexes, and best soul-binding Voodoo incantations.
and in small text: Requires samples of both parties' blood and saliva, a horoscope reading by Madame Alcatrez (available online through Zoom), full-palm prints with provided embalming fluid, and all liability waivers signed and dated accordingly.