Whether you find them on a cliff face or hiding out under a bridge, you gotta watch out for those mythological beasts out and about, or something might just eat your head… And this troll comes along with so buyers may want to beware.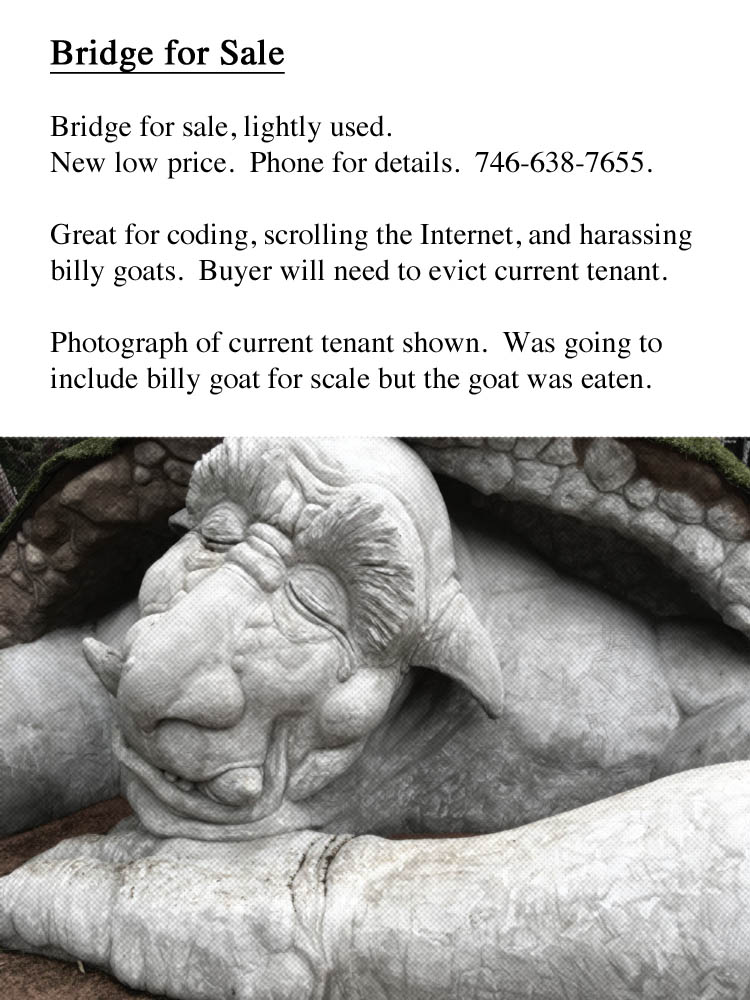 Artwork description: newspaper styled advertisement notifying readers of a bridge for sale and featuring an image of the current tenant, a massive troll that takes up the whole underside of the supposed bridge which isn't pictured
Image text reads: Bridge for Sale Bridge for sale, lightly used. New low price. Phone for details. 746-638-7655. Great for coding, scrolling the Internet, and harassing billy goats. Buyer will need to evict current tenant. Photograph of current tenant shown. Was going to include billy goat for scale but the goat was eaten.