NEWS FLASH!
This just in…
Be on the lookout for a terrifying monster near the convergence of the Mississippi and Missouri Rivers. Known by locals as The Piasa Bird, this terror has been sighted just north of Alton, IL (USA) haunting the local scenery.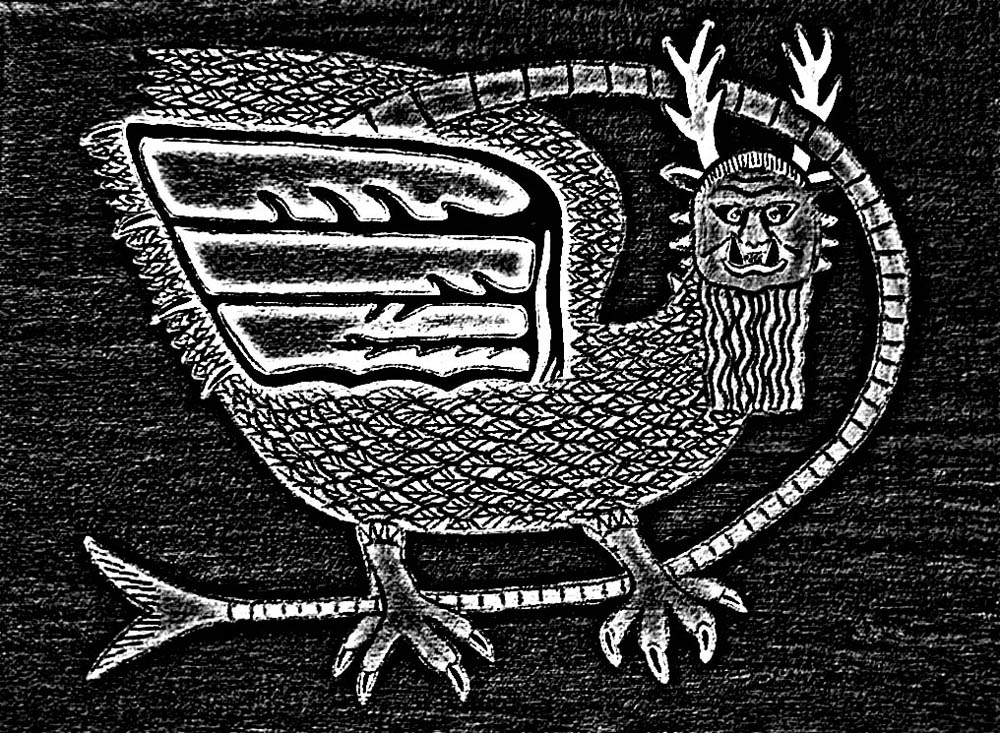 The horrible creature may be a rogue lamassu possessed by Pazuzu. It has the head of a bearded man with huge fangs, antlers, a feather-scaled lion's body, eagle talons, dragon wings, and the tail of a scorpion-fish. It has previously taken the form of a dragon or water panther and stood as a sentinel over the region along with other giant monstrosities of its type.
If you see this terrible beast, do not engage. It is deadly and thirsts for blood, supposedly having acquired the taste centuries ago after feeding upon the fallen from a great war. Wait until it returns to its muralistic form on the rocky bluff face, its fierce gaze resting upon the river. Only after it morphs back into the painted petroglyph on the stone precipice will you be safe from its carnal bloodlust.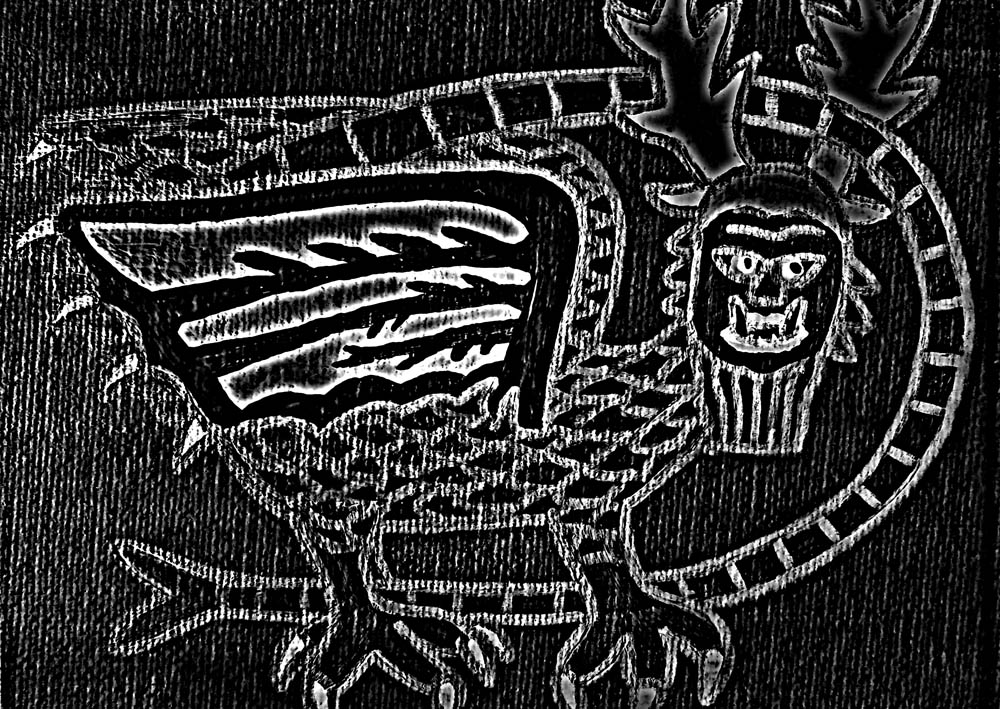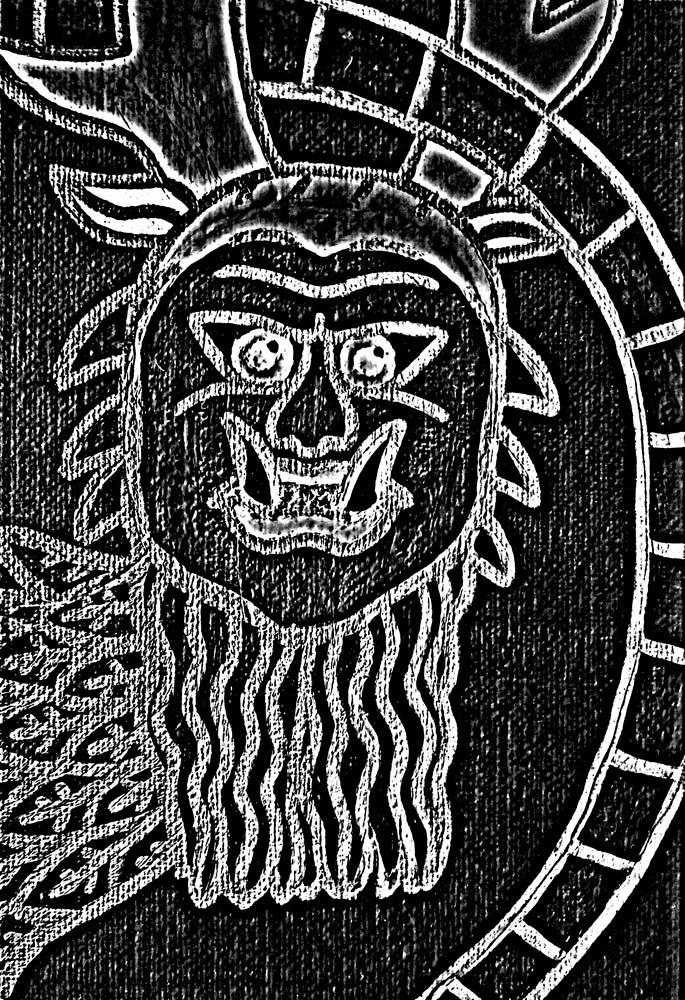 The Piasa Bird was originally depicted in one of two Indigenous Native American murals on the bluffs above the Mississippi River near the large city of Cahokia. You can learn more about this landmark and tribute to what was thought to be the largest Indigenous Native American painting found in North America here. https://en.wikipedia.org/wiki/Piasa