Beach House by Jack Wildern
I lay in bed listening to the wind push itself through the walls. As if the bricks have holes in them. I'm imagining Helen blowing kisses across my face in the dark.
"But she isn't here is she."
Laughter greets this. Familiar yet alien. That's my voice. But it doesn't belong to me. The anxiety creeps up in my throat.
I throw back the duvet and I'm instantly cold. The house is an ice box. My feet on the wooden floor give me a shock.
The hallway is pitch black. There are no windows. Feeling my way across the wall, half expecting it to open up and swallow me where I would stay, trapped forever.
"Where you belong."
"Fuck off."
The spare room door creaks on rusted hinges. Inside is a pale light. The curtains are open. They should be closed. I closed them.
Helen sits in a rocker by the window.
In the corner a cot. I sink to my knees, white knuckles gripping the bars. Black, glassy eyes staring at a wailing bundle.
"Please. Just_"
Singing. Faint and far away. Helen cradles the baby. Soothing, reassuring. The moonlight paints her face a pale blue.
"Hel_"
"Hush. She's sleeping."
"I can't do this anymore."
The walls close in, suffocating me.
***
I don't sleep. But the morning light is here. A reluctant grey face weeping tears across the window. No footsteps. No crying. They've left me alone. It's early. If I get out now I can watch the tide come in.
On the beach the waves climb the black, crooked limbs of the pier. Like a spider drowning in a puddle of water. The thought makes my throat run dry. The spray soaks my jeans. I put my face to my thigh. Damp. Salty. I breathe in hard and let it the fabric block my nose and mouth.
In another time and place I'm laughing, chasing Helen. Her brown hair escapes through my fingertips. The sunlight warms our skin as my hands close around her waist. My world fell apart when she smiled. It collapsed around me and I let it go. She rebuilt it for me. A better place than before. We filled it with people, places, memories and a perfect face that stared up in wonder at this new world and the people that built it.
When I open my eyes she is rocking the pram back and forth.
"Why are you here?"
She doesn't answer. Just rocks and smiles, rocks and smiles.
"Moving here. It was supposed to be a new start."
She looks at me then. The same look I ran away from.
"I'm sorry." My eyes glance toward the bundle in the pram. She starts to pull back the blanket.
"No Helen I can't. Jesus Christ you know I can't."
I walk away. Her eyes boring into my back. Watching. Judging.
***
I wake up in darkness with my head resting on the kitchen table. They move about upstairs. Hands clap. Helen's voice carries a nursery rhyme.
"Listen to how happy they are Jack."
"Stop it."
The rain starts to fall. Tiny fingers tap on the windows and build into fists that hammer on the glass. I cover my ears from a scream, vaguely aware that it could be me. The room starts to shake.
Upstairs water runs down the walls. A gale blows through the hallway carrying a stench of sea water and petrol. There is something else too, something sweet and rotten. Screaming from inside the spare room. I throw open the door and headlights blind me. My old ford. Submerged in water. It's horn blaring.
I go to the window. The water rises. My own face stares back at me, stupid and terrified. In the passenger seat is a rag doll that used to be my wife. Slumped over the dashboard, hair floating in the water.
"HELEN!"
Nothing but darkness again and the moonlight cutting a shard across the damp floor. A sweet song drifting up from the old rocker. I am mad. This is not real. I am not real.
"Look Jack."
I close my eyes. Shaking my head.
"Look at the life you made for them."
"Leave me alone."
"She's so pretty isn't she Jack?"
Helen is in front of me. Her face bloated. The bundle in her arms writhes and thrashes beneath the sheet. Water in her lungs. Gasping for air.
"Look at what you did."
She pulls back the sheet and my world falls apart again. Only this time I fall back into the nightmare. The walls are screaming mouths. The wind breaks my skin and the water washes my blood away. I am a skeleton, a fragment, nothing. I am lost in an ocean.
"Stop it. Fucking stop it!"
I wake up on the floor.
There is no wind. There is no rain. There are no headlights. There is no cot.
"You are alone."
Jack Wildern is from the UK. He writes short fiction and lives in Hampshire with his wife and two children. Most recently his work has been published in The Book Smugglers Den and Parhelion.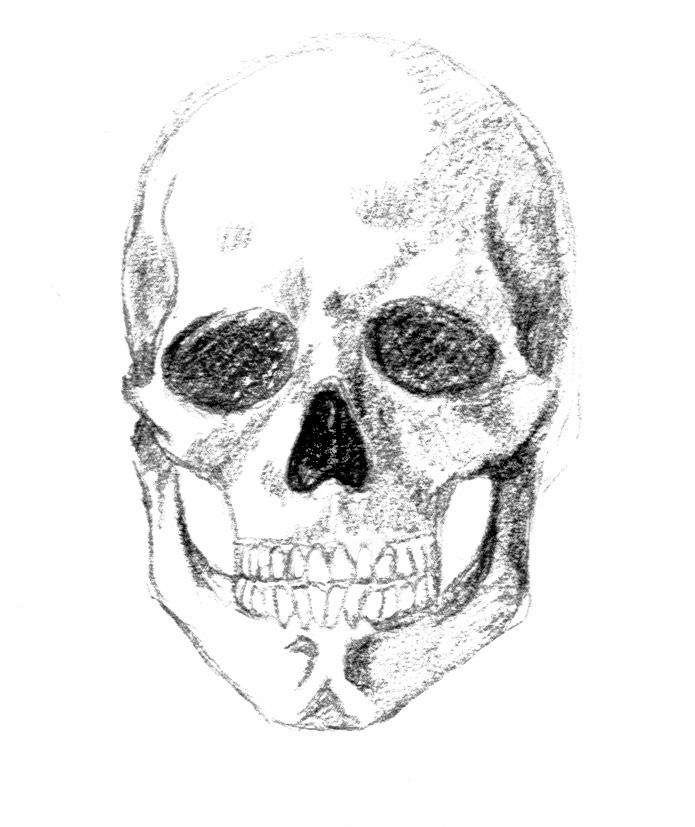 "The Writing Retreat" Gone Bad: Julia Bartz's Debut
Keeping it all in the family, Julia Bartz's The Writing Retreat is the debut novel of the sister of Andrea Bartz, author of We Were Never Here, which I reviewed here.
I was much more impressed with The Writing Retreat than I was We Were Never Here.
The Plot
Five up and coming female writers under 30 are invited to a writing retreat hosted by the reclusive and acclaimed horror writer Rosa Vallo. Rosa reveals the details of the retreat: each writer must complete a full length novel from scratch over the next month. The best novel wins a multi-million dollar publishing deal with Rosa.
Suddenly, the retreat turns into a nightmare when one writer goes missing in the snowy terrain outside.
The novel hinges on friendships in turmoil and has a focus on LGBT+ representation as well as interpersonal female relationships. The novel explores the dark publishing world and the search for fame and the Great American Novel.
The Verdict
This novel is atmospheric and intellectual, page turning, and the English major's required reading. I absorbed this novel and found Julia Bartz's writing and conceptual chops to be leagues above her sister's.
Ths novel releases on February 21, 2023 and it should be in your cart right now.

(4.5 / 5)
Buy it here!
A Murder in Reverse: "Wrong Place Wrong Time"
The Plot
"A brilliantly genre-bending, mind-twisting answer to the question How far would you go to save your child?"  — Ruth Ware, #1 New York Times bestselling author
Jen watches her son murder a stranger. Stab him to death. She and her husband, Kelly, watch as their son Todd is taken into custody.
The next morning, Jen wakes up and it's yesterday. Jen knows that at the end of the night, her son kills someone. She is determined to stop it.
Jen goes further and further back in time trying to discover why Todd murdered a stranger and how to stop it.
The Verdict
This book is twisty. Right when you think you know the ending, something else is there to prove that the story is more multifaceted than that. While the premise of the novel is simple, Gillian McAllister elevates a simple concept with deep, dark twists.
It is best that you don't know too much going into this one. For fans of Blake Crouch, this is such a good thriller with time travelling vibes.
(4 / 5)
Woom: An Extreme Horror Novel
"That doesn't invalidate it," Angel said. "There's no statute of limitations on pain."
The Plot
Angel is a man who knows pain: physical, mental, sexual. The story begins with Angel visiting Room 6 at the Lonely Motel and ordering a plus-size sex worker to his room. What comes next is Angel's retellings of painful stories while performing sexual acts on the sex worker, Shyla.
The novel reads as a book of short stories, as Angel relays stories to Shyla and she tells him stories back. This is a novel of pain and disgust. Angel's stories are so dark and traumatic that Shyla can't believe they are true. As Angel bares his soul, we see a side of him that is melancholy and unable to process hurt in a natural way.
The Verdict
This novel is full of disgusting visuals and isn't afraid to get dirty. This truly is an extreme horror novel. As a warning, there is discussion of feces, blood, rape, sex, and body horror. This novel is not for the faint of heart. You'll close this short novel feeling dirty. Angel is a character that begs for sympathy while his stories narrate that he may not be as innocent as he perceives.
When the subtitle says this novel is extreme horror, believe it. Only the strong will survive Duncan Ralston's Woom. It is more splatterpunk than anything, but true literary quality lies beneath the filth.
(4 / 5)
Read it yourself by clicking below!