Sharing two kind of creepy shaman sticks for all of your raw energy needs… I made these with found objects incorporated into existing walking sticks.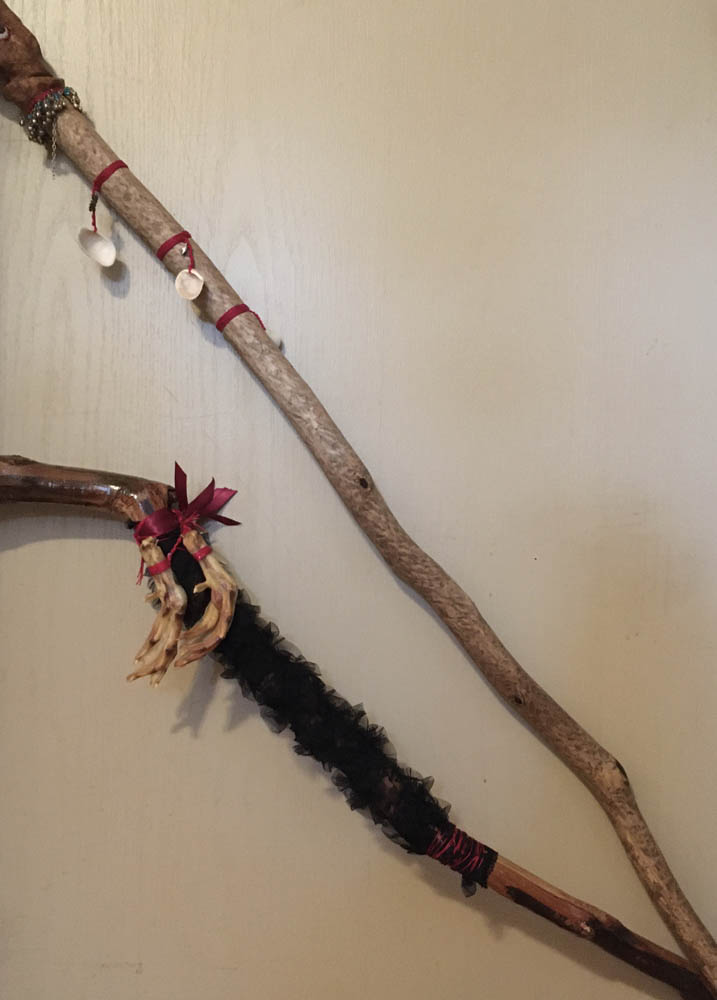 The smaller of the shaman sticks harnesses the energy of two mummified duck feet as its focal point, with black lace wrapping around a large part of the middle of the walking stick. The dangling duck feet clatter against one another to create interesting sound accompaniment. A friend of mine who was a hunter used to save the duck feet from ducks he had hunted and eaten, drying them – he created a huge installation dangling about a hundred from the ceiling. These particular feet were purchased as natural dog toys. You can buy your own on Amazon or from select specialty pet food stores.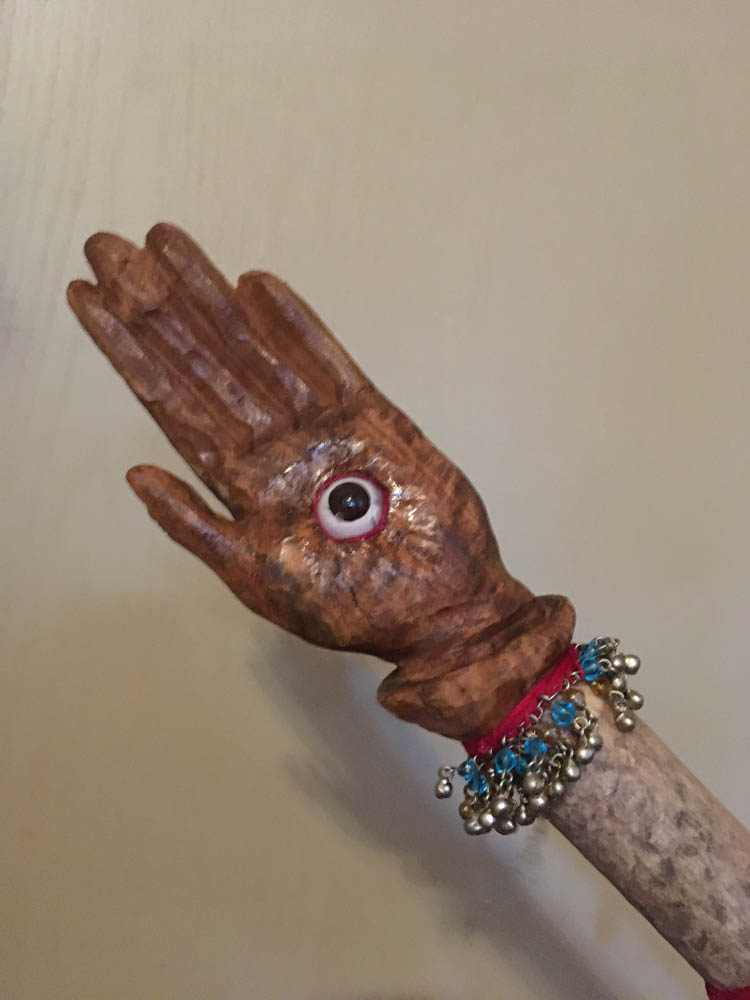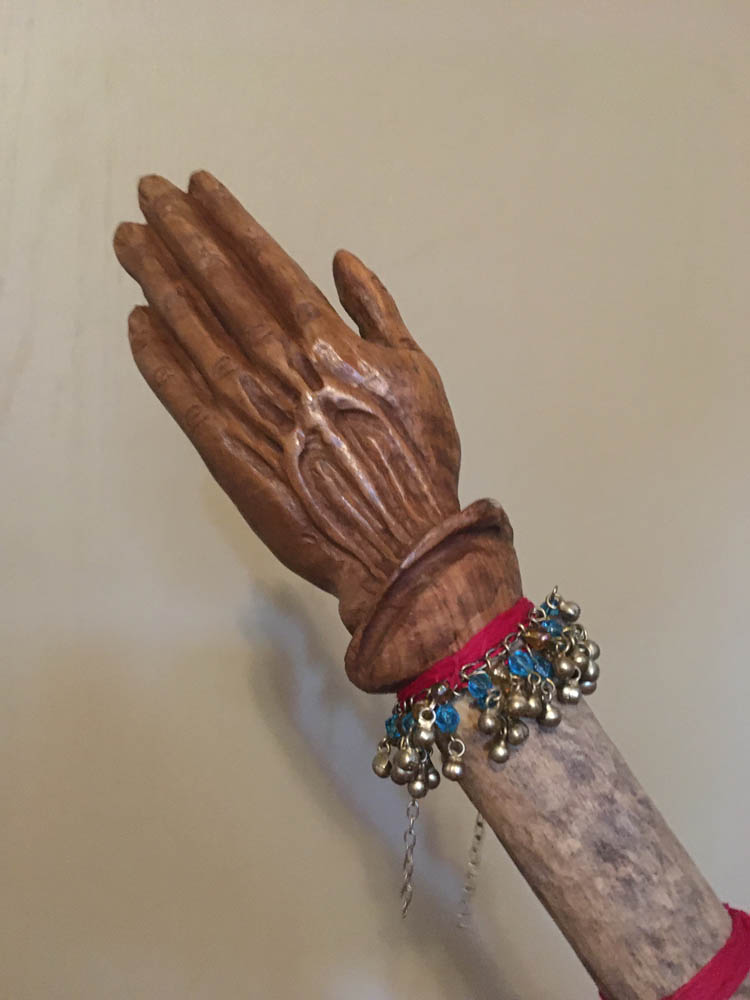 The larger of the shaman sticks focuses on an exquisitely carved wood hand that was once part of a pair of praying olive wood hands, probably from the Israel region. It has since been carved a bit more on the palm and outfitted with a doll eye to ward off evil. Sometimes referred to the Hamsa or Hand of Fatima, this is an old symbol appearing in many world religions, especially in the Middle East and North Africa. It is often used to ward off the Evil Eye although it appears in other contexts as well.
Feel free to check out more of Jennifer Weigel's work here on Haunted MTL or on her writing, fine art, and conceptual projects websites.