Old Gods of Appalachia is a podcast you need to be listening to right now. It's a recent find for me, though it's been around since Halloween, 2019. The latest episode came out on September 8th, so it's still going strong.
The first thing that drew me into this podcast was the actor's voice. This would be Mr. Steve Shell. It's like butter, laced with sweet poison. Some people consider an Appalachian accent to be a mark of ignorance. As someone who has a bit of the accent myself, that can't be further from the truth. Hearing these tales, poetic and horrific, told with this deep accent is a delight.
Though, that does bring me to the tales. And they are so, so creepy.
The Appalachian region contains a mixture of superstition, poverty, political aggression, and environmental worry that sprouts scary stories like mushrooms in damp leaves. And those are the kinds of stories you're getting here. Stories of people lost in mines who come back to seek revenge. Stories of towns swallowed up by the green forest. Stories that make you wonder whether Earth is keen on us living here.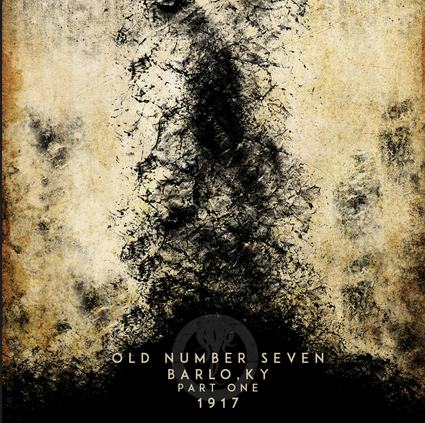 I listened to the first few episodes that told the tale of Barlo, Kentucky. In it, a young girl flees for her life when her uncle comes back from the mine. Or, at least something wearing her uncle's skin comes back. Then, throughout the tale, something much bigger comes back to claim the whole town.
Old Gods of Appalachia refers to itself as an eldritch horror fiction, set in an alternate Appalachia. But some of these tales sure feel like they might have been waiting for me to stumble into them outside my grandma's backyard.
Those of us from the area, or adjacent, will feel at home in these stories. We'll see magic and monsters that feel familiar. But not in a warm, comforting way. It's the familiar way your hair raises on your arm when you walk past certain places in the forest. The way you feel when that one neighbor is on the same path as you on your nightly walk. It's a dark, foreboding kind of familiar.
Those of you who aren't part of that sort of community will be introduced to a chilling world that you'll almost believe is real.
You'll almost be right. 
(Want to check out another chilling podcast I reviewed? Click here.)
I cannot suggest this podcast enough. It's easily the best new podcast I've listened to this year. Just don't plan to sleep after you do, without leaving an offering. 

(4.5 / 5)