Good news, we have a new podcast to be obsessed with.
Unwell, a Midwestern Gothic was released in February 2019. The latest episode was released earlier this month. Today we're going to be looking at season one.
We start with Lily Harper, a young woman with a difficult relationship with her mother, Dot. When Dot breaks her ankle, Lily reluctantly agrees to stay with her until she gets better.
Dot Harper runs a boarding house in a tiny town called Mt Absalom in Ohio. It's been in her family for generations. Lily stayed there during the summers when she was a kid. But she hardly considers this place her home.
Shockingly, she's not happy to be there.
The boarding house has just one resident, a historian named Abby who is there to research small towns. There is also Wes, Dot's teenage assistant who runs ghost tours and seems weirdly attached to the house. Eventually, the crew is joined by an astronomer named Rudy.
Most of the episodes aren't jam-packed with horror content, I'll be honest with you. Much of the story revolves around the characters living together in this strange little town.
And this would be enough story by itself, though maybe not a horror story. Just listening to these characters bicker amongst each other is frankly entertaining. I love Abby's rules for small talk in the morning. Lily's fear of spoiled food, which leads her to do some infuriating things, is hilarious.
However, in each episode, there are one or two moments that at the very least raise significant questions. If not the hairs on my arm. There are incriminating phone calls made by the town librarian. Howls in the night when there should be no wolves. A door in the basement that is and is not there, depending on who's looking for it. Soon, we realize that one of the residents of the boarding house is not who we thought they were.
While all of this is going on, Lily and Dot are dealing with a very real-world terror. Dot is showing signs of dementia.
I loved every character in this season. I loved Dot, who is funny and strong and has no filter. I loved Lily, who loves her mom despite their painful past. I loved Wes and his ghost tours of a house that he loves. I loved Rudy, who has such a passion for, well, just about everything but wolves.
Abby (pronouns they/them) was probably my favorite character. They are insistent on their boundaries, passionate, and funny as hell. They also had no problem breaking into the library and stealing microfiche when the need arose.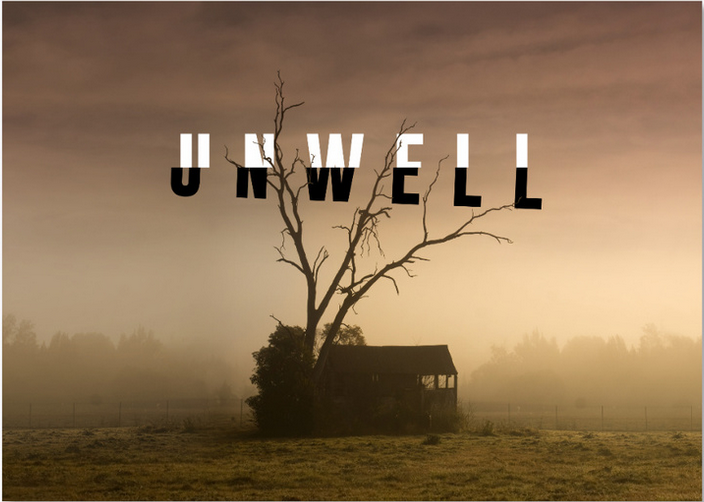 Unwell feels cozy. It manages to be both character-driven and events driven. When nothing scary is happening, it's a story about a family dealing with a sad diagnosis. It's easy to get lost in that. So when the radiator starts talking to Abby, or Wes forgets where he lives, or the wolves start to howl, it takes the listener as much by surprise as the characters.
So I was doubly surprised when the last few minutes of the season sounded like the writers from Old Gods of Appalachia took over. It was a shocking scene full of fire and screaming. So much screaming. 
The first season of Unwell left us with more questions than answers. Why has Mt Absalom twice tried to take possession of Dot's boardinghouse? What is Hazel, the librarian hiding? Why did we hear wolves in the night? What is up with the creepy diner and its otherworldly staff? What is wrong with Wes? And why is an entire town so in love with celery?
Fortunately, we won't have long to wait for answers. Seasons one through four are available now on the Unwell website, as well as most major podcast platforms. And, season five just started this month.
I'll be marathoning the next three seasons as fast as I can, and breaking them down here over the next few weeks. I hope that you'll be joining me.
(4 / 5)
We've talked about a lot of horror anthology podcasts here. It's a treasured genre for me. It reminds me of watching Tales From The Crypt and Are You Afraid of the Dark as a child. So when I find a good anthology podcast, I fall in love pretty hard. Especially when the writing is this good. 
Launched in June of 2018, Nightlight is an anthology podcast showcasing horror stories written by authors of color. It was created by Tonia Ranson, a speculative fiction author who loves scaring the hell out of people. And after listening to a few episodes, it quickly found a place in my podcast listening schedule. 
The first episode of Nightlight, called Letters From Home, was astounding. Written by Justina Ireland, it is the tale of an alternate history in which the dead started to rise during the American Civil War. It was a dark and gristly story of young black girls forced into training to take on the living dead. Sue, our main character, is strong and brave. When the dead find their way into her school, she leads her fellow students to the only hope of safety they might have. This is a fun, dark story filled with well-written action. It feels like something that might have happened, had the dead risen at Gettysburg.
By the way, this is a story in the same world as Ireland's book, Dread Nation. So if you like Letters From Home, you'll probably be eager to get your hands on the book. I know I was.
Another episode I found delightfully dark was He Refused To Name It, by Eugene Bacon. Our main character is shocked when the brother of his ex-girlfriend shows up to see him, holding a baby. A baby that is his, even though he hasn't seen the girl, Em, in months. Sadly, she didn't live through the labor.
Filled with a mixture of emotions, our main character thinks back to the painful way things had ended between him and Em. He is left alone with a baby in his cold little apartment.
It should go without saying that the baby isn't exactly the harmless creature he might have expected. But the ending is just shocking.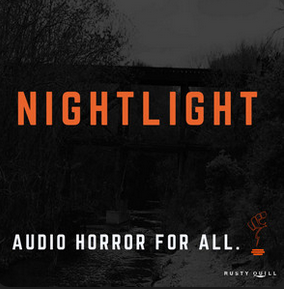 In listening to the latest story, titled Aunt Sadie's Surprise, it's clear that the quality of the content hasn't diminished at all. It's called Aunt Sadie's Surprise, written by Michelle Mellon.
Many families have a matriarch. An elderly lady who runs things without question. This family queen often has a special recipe that everybody loves. And the main character's Aunt Sadie is no exception to this. She makes a dessert called Aunt Sadie's Surprise. Every time she makes it, she uses a different ingredient. Sometimes it's bacon. Sometimes it's extra large chocolate chunks. Sometimes it's a dark and horrifying substance good people don't dare mention.
Our main character wants very much to know the secret of Aunt Sadie's Surprise. She'd also love to know the mystery of an ornate dollhouse in Sadie's upstairs bedroom. When she finally gets what she wanted, it destroys her life.
I loved how warm and lovely this story felt. It was like stepping into your hometown and being welcomed with open arms. Open, bloody arms.
In addition to loving the horror stories themselves, I adore the interviews with the author episodes. The story behind the story is often just as entertaining. And as a writer myself, I love these discussions of art, and the birth of a sinister tale. I do suggest listening to these interviews if you can.
Every episode is beautifully acted. There is a dark and haunting soundtrack, and just enough sound effects to make a listener feel uneasy. I have yet to listen to a single episode that didn't crawl right under my skin.
Nightlight has new episodes every week, with the latest launching on March 16th. If you're looking for an eerie tale told well, then you need to check it out. 
(4 / 5)
Unwell, a Midwestern Gothic Mystery, Season four
We have reached now the penultimate season of Unwell, a Midwestern Gothic Mystery. This is the bad news. Any good story ends too soon, as far as I'm concerned. The good news is that the first two episodes of season five are already available, so we can start on that journey together. 
That being said, this season was incredible. It was dark and frightening and asks more questions than we have time to answer. And for the first time, we come face to face with a question I've been wondering since the very first episode of Unwell.
What if this town doesn't care for everyone who lives within it?
We begin this season right where we left off. Lily, Dot, Wes, Abbie and Marisol are trapped in the boardinghouse by a pack of wolves. There are more at the town hall. And yes, they do seem ready to bite someone's face off.
Soon enough though, the wolves become a mild inconvenience more than anything. Yes, they might be vicious. They might be threatening. But eventually, everyone sort of gets used to them. And there are far more frightening elements of the town to be worried about.
For instance, Silas has moved in. The barriers that protected Mt Absalom from him are gone. So he's around, getting coffee and opening a bar.
Lily takes this all in stride. She seems to see Silas as a trickster entity more than anything. He's going to cause some trouble but is overall harmless. Even when a child goes missing, she doesn't see this as a big deal. All in good fun, after all. Silas wouldn't hurt anybody.
But let's remember what exactly Silas did in the last episode of season one.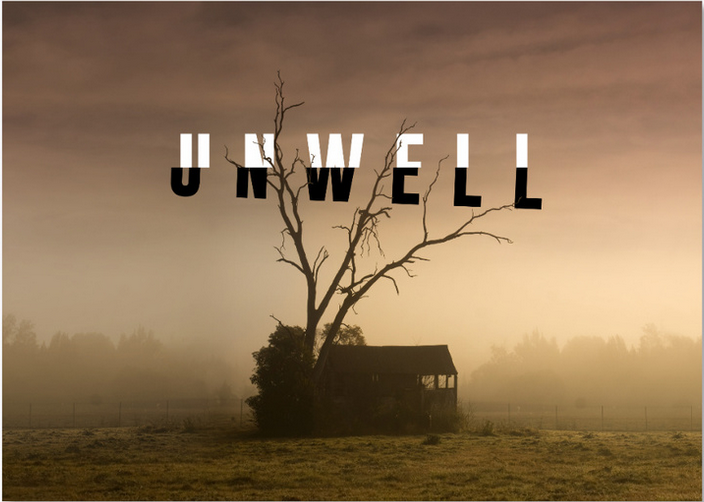 This is a concerning trend not only in Lily but in the town in general. Silas is much like the wolves. They might seem friendly. Some poor souls might be foolish enough to think they can be controlled. But they are still forces of nature. They are still going to do what they do, regardless of the outcome for others. Not out of malice. Only because it is what they are meant to do.
The town is also like the wolves in that way. And I think we're only now coming to realize that.
I'm glad to see the two opposing sides coming together this season. For the most part, that is. Chester seems more and more willing to work with Dot and the boardinghouse, especially as he grows more and more concerned about whatever Hazel has planned. We don't know what Hazel wants to do about Silas, but we know that everyone else thinks it's a bad idea.
Everyone agrees that Silas needs to get out of the town, though. He's causing all sorts of trouble, disrupting the balance that everyone relies on. But he doesn't want to go. And he's more than ready to put up a fight.
During the last few seasons, we have been given the impression that the town takes care of its people. Normally when someone says that, they mean that the people of the town look out for each other. And that is most certainly true. The people of Mt Absalom are wonderfully supportive of each other. It's like a huge extended family, and I love it. But in this season, we find out that there's more to it than that. The town itself looks after its people. When children go missing, they're more often than not deposited in a safe place. The town sends them home. It also seems to hold onto people who might be of use, even after they die.
However, there are two sides to every coin. If a town can protect lost children, it can do more. And it can determine that someone within it is a threat.
One of our main characters makes themselves a threat this season. And the town does what it does best. It protects itself.
I can't wait to get into the last season. I'm sad we have to wait for the episodes to come out every other week. But still, it could have been worse. We could have found it just after the season ended. I hope you'll be listening along with me as we witness the final season of Unwell.

(4.5 / 5)
Unwell, a Midwestern Gothic Mystery, Season three
We've reached season three of Unwell, a Midwestern Gothic Mystery. And yes, as I expected, it was well worth the lull in season two. 
Released in 2021, season three of Unwell starts with some answers, finally. At least, it does if you wanted to know who Wes was in life and how he died. We start with the day he died. It was an emotional episode, honestly. And I think it goes a long way to explaining why Wes is drawn to Dot.
Have you read my review of season two? Check it out here.
We don't remain in the past long, though. A lot is going on in Mt Absalom. Not the least of which is Rudy getting inducted into their secret society, the Delphic Order. Yes, this is the same order that Chester is a part of. The same order is trying to steal the boarding house for reasons that are not exactly clear.
Rudy has his reasons to join, certainly. He wants to learn what they know. To Abbie and Lily, this feels like a betrayal. And as the season progresses, Rudy makes some decisions that sure make it feel like they're right. To me, his actions feel like those of a scientist who may or may not have been part of Operation Paper Clip. He's going where the knowledge is, no matter what else is there.
At the very least, he's not considering how his actions are affecting other people. Dead people, like Nora. She's feeling abandoned and lonely. Not so lonely that she appreciates the teens who come to the observatory. But maybe lonely enough to strike up a friendship with Abbie when they arrive at the observatory.
Speaking of Abbie, they are having the absolute worst time this season. Starting with an ill-advised solo trip into the chapel underneath the observatory. They get farther than Lily did, and even find a book of stories. And that is when Silas, aka the one who wanders, makes it clear that no one is welcome in that chapel.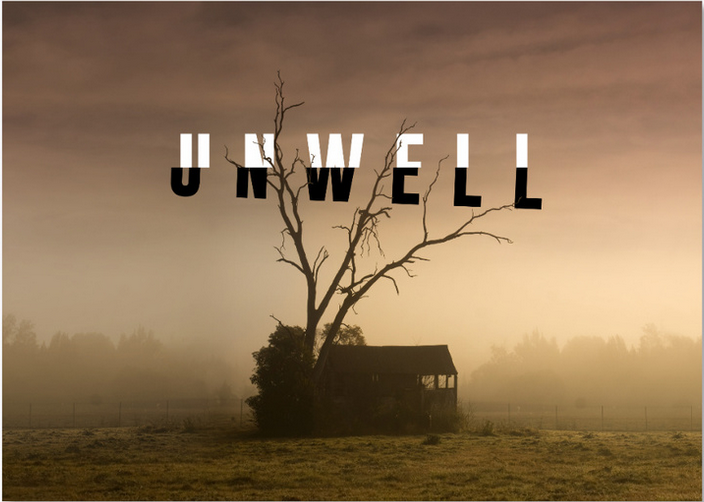 Then, Abbie has maybe the worst Christmas ever. In the episode titled Hark, Abbie and Dot are left alone on Christmas Day. Dot has an episode and freaks out on Abbie. They're not great with social interaction at the best of times. This is not the best of times.
I thought this episode was great. It was an unflinching look at being a family caregiver. I'll try to avoid spoilers here, but I will say that Abbie is not a perfect caregiver. They say as much. But no one is a perfect caregiver, especially not at first. This is a comforting episode, and I think anyone who's ever had to care for a loved one in their declining years will appreciate it.
After that, Abbie decides to go back to the now-closed diner to see if they can communicate with Tim. This they manage to do until the taxidermy animals start coming to life. Then, Abbie has a run-in with their old boss.
This was easily the scariest episode so far. Not just in this season, but in the whole run of the show.
We did get answers to a lot this season. That alone is enough to make it my favorite season so far. But it was the last episode that took everything over the top for me.
It starts quite happily, with Wes coming home to the boarding house. He has a message from Joey, the ghost girl. She can't protect Lily. That's sort of just tossed out there, without a lot of explanation.
Several other things happen that I hope we'll be exploring in season four. Including a ghost of a person who we assume is still alive, and a pack of twelve wolves in the center of town.
Specifically twelve. I don't know what significance this has, but I can't wait to listen to season four of Unwell and find out. 
(4 / 5)