I had a deep sense of pity for the albinos who work for the witches in this episode of American Horror Story. Imagine being considered a subordinate to Coco on an important mission.
I know she's sweeter in the past, but she's still about as bright as a burned-out lightbulb.
We start this episode with Dinah doing magic for a wealthy woman whose husband is stepping out on her. It seems like she's hard up for cash.
Cordelia finds her there and asks her to get a meeting with Papa Legba.
Dinah complies but warns Cordelia that if she calls on him, she'd better not make any deals she can't go through.
When Papa Legba arrives, he says he can stop the apocalypse. But after having great success with Nan as his assistant, he wants more witches. He tells Cordelia he'll only help her in exchange for her girls.
Needless to say, she refuses.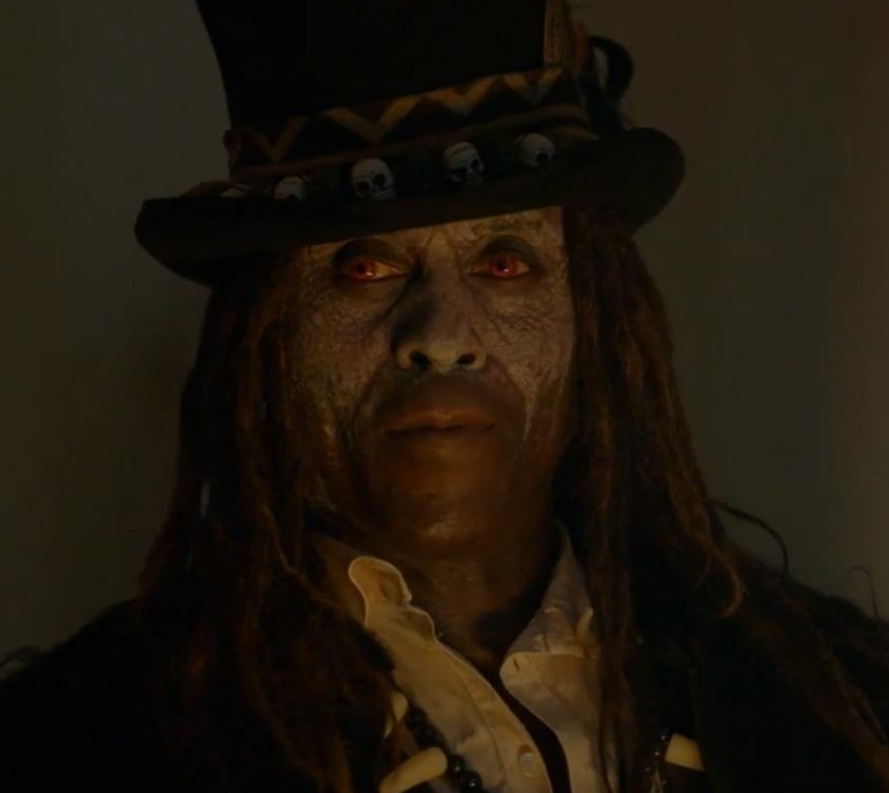 Meanwhile, Madison heads out to collect a former member of the coven, an actress named Bubbles (Played by the legend Joan Collins). She's in the middle of filming a Christmas movie that looks an awful lot like another classic Yuletide terror. 
Bubbles is essential because she can read minds, and the witches need intel from the Warlocks. So Bubbles and Myrtle go to the academy and sit down to dinner with them.
It's a good thing, too. Because there are traitors among them.
Meanwhile, Coco is off to capture Ms. Meade. She manages to do so, but only after getting shot in the chest by a tranquilizer dart. Luckily she has backup, who manages to grab Meade and drag Coco to the car to sleep her attack off.
Things are starting to look good for the witches. By the end of the episode, Mallory has brought John Henry back to the land of the living, and there are two traitorous warlocks ready to face justice.
We return once again to the burning place. Ms. Meade burns along with Ariel and Baldwin. And I have no tears to shed for them.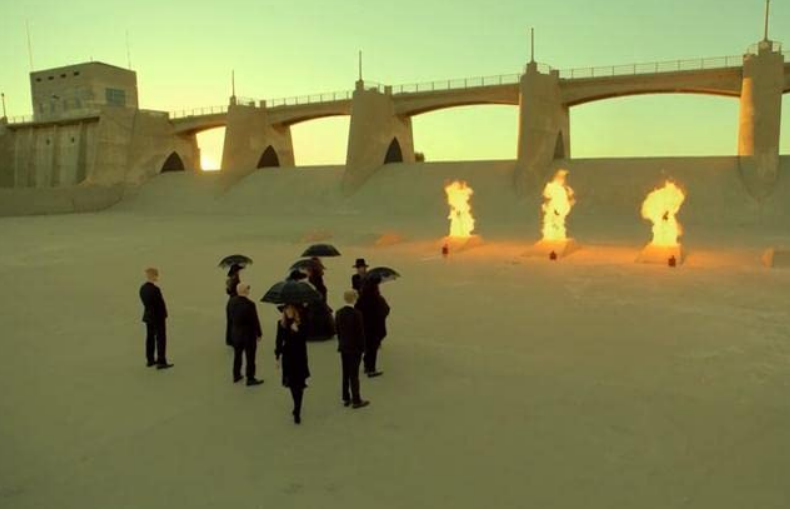 It seems that Cordelia is spinning a web that not even the actual Antichrist can get out of. But, of course, there's a lot of Apocalypse left to go around. I'd expect a few more twists. 
(4 / 5)
Speaking of Apocalypse, I wrote a book! It's called Quiet Apocalypse, and it's available for pre-order now on Amazon and Smashwords. 
Want to get a copy of American Horror Story Apocalypse for your very own? You can grab it now on Amazon.