We open this episode with Eric questioning a fully cured Amber. Amber won't give up Sarah's location because she suddenly feels like Sarah is a good person for healing her. Eric gets frustrated and stakes Amber. Gus isn't too happy about this but the pair still come to an agreement.
Gus says that the new plan is to capture Sarah and synthesize her blood into New Blood, a Tru Blood spin-off that will cure vampires, but Gus needs Eric to be the spokesperson for the drink. They strike a deal when Gus says that Eric and Pam will own 49% of the company and its profits if they agree.
The First Time
Andy and Holly search for Adilyn and Wade to no avail. We know that Violet has Adilyn and Wade and she basically gives them dominion over her sex dungeon. Why has Violet been sleeping in Jason's basement when she has this nice house?
Adilyn and Wade sleep together but decide to forgo all of Violet's scary ancient toys. When Violet wakes up, she knocks out Wade and handcuffs Adilyn to the bed. Jessica feels Adilyn's fear.
The Cure
Jessica and Sookie try to save Bill from his rapidly progressing Hep-V. Doctor Ludwig comes to check out Bill but she is freaked out when Sookie says that she is related to Niall. Ludwig had seen fairy blood progress Hep-V but not to this level. Clearly this is because Sookie has the purest fairy queen blood or something.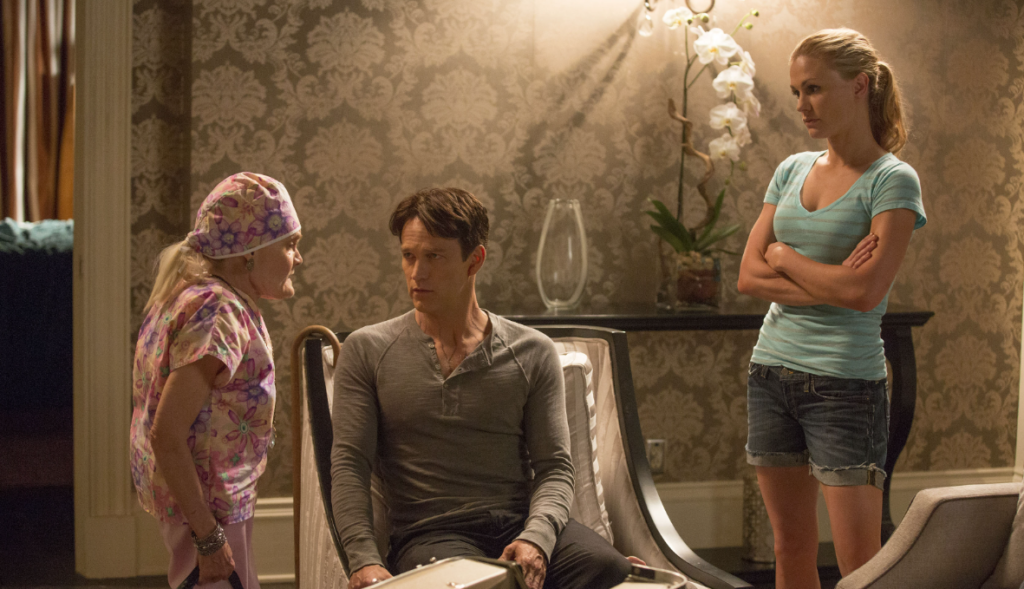 Sookie summons Niall who ends up telling her that Bill's Hep-V is not something magic can fix. While Bill is sleeping, we get to see some interesting flashbacks of his marriage to Caroline. Bill's father was dying and wanted his mother to be taken care of, so he arranged the marriage so that their lands would merge and be plentiful. It is nice to see more of Bill's past even if he is reminiscing because he's dying.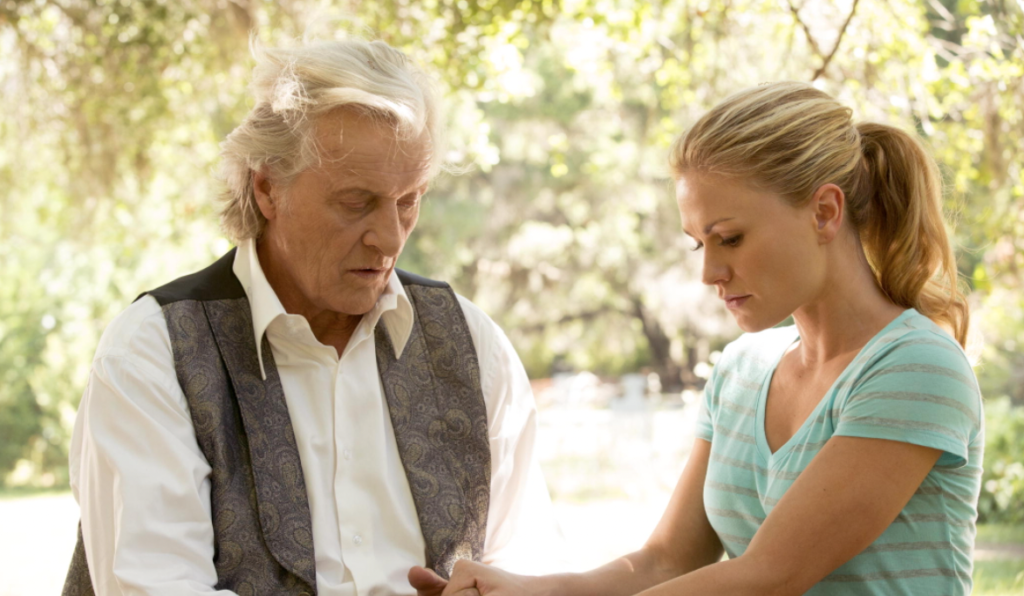 Hoyt and his girlfriend Bridget visit Bon Temps to identify his mother's body. Arlene is alarmed when Hoyt doesn't know Jason, but Jason reassures her that it is true. When Hoyt identifies his mother's body, Jason spins a yarn about how she died saying she was one of the good ones and that he got the person who did it to her. Of course, we know that Hoyt's mother was part of the rebellion and that Violet is the one who killed her, running free.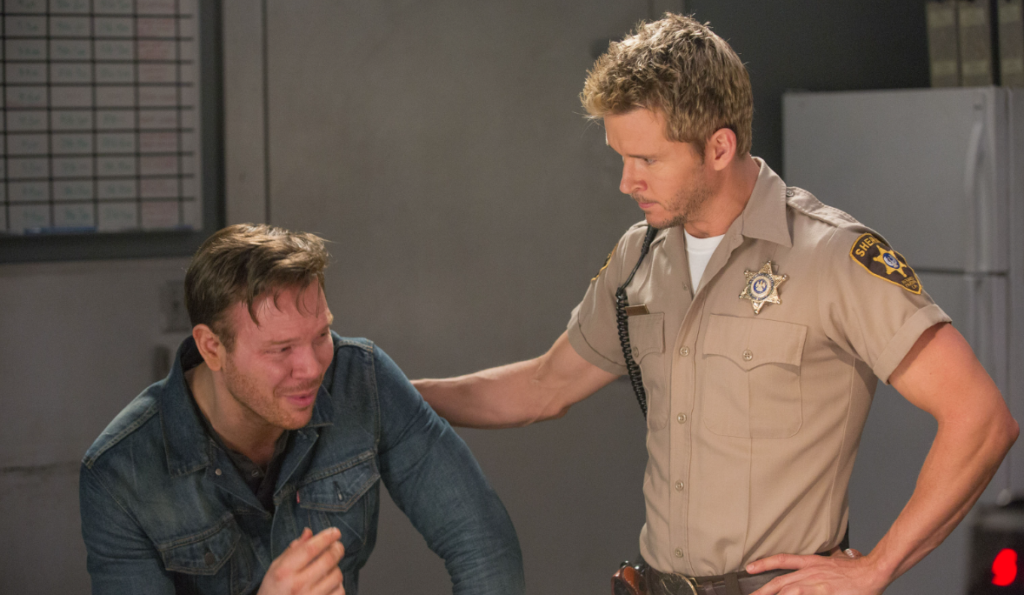 The End
We cut to Sarah at the Light of Day Institute. She sees visions of Jason and Steve berating her, telling her that she is going to die tonight. Eric, Gus, and the team pull into the parking lot. If they're smart, they'll keep Sarah alive until her blood is synthesized to make sure they can create the product.
A girl looks out her window and sees Lettie Mae and Lafayette digging up her front yard. I wonder what Tara is trying to have them find.
Keith and Arlene are connecting, but when things get hot and heavy, Arlene reveals that she's Hep-V positive and the two just dance together. Arlene really deserves a happy ending in this show if anyone does at all. She's been through so much from having a murderer's baby to losing Terry. Just let her have some happiness.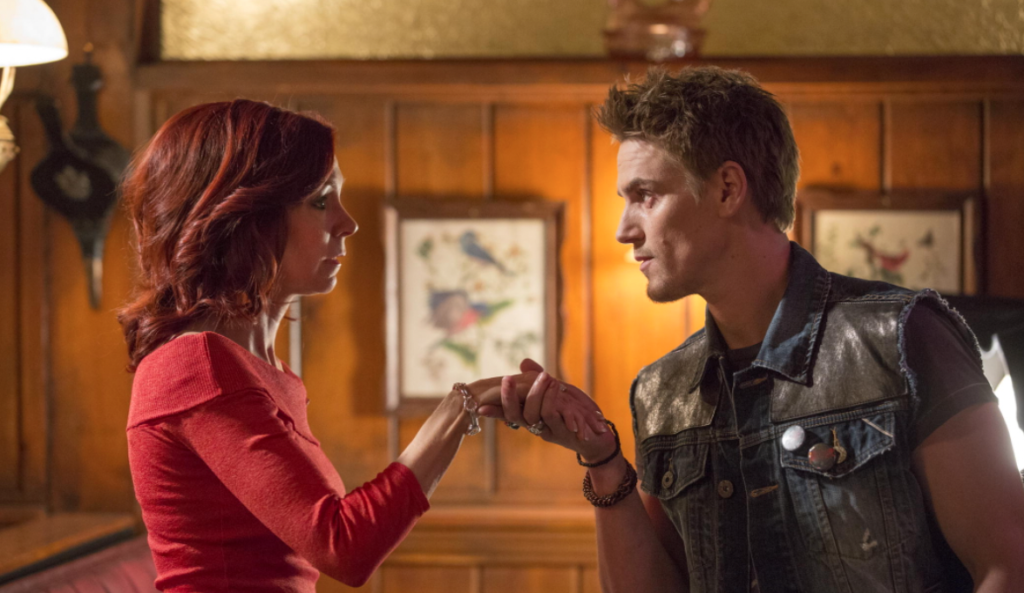 Sookie runs to Bill and tells him that she will be there for him until the very end. They make love by his fireplace.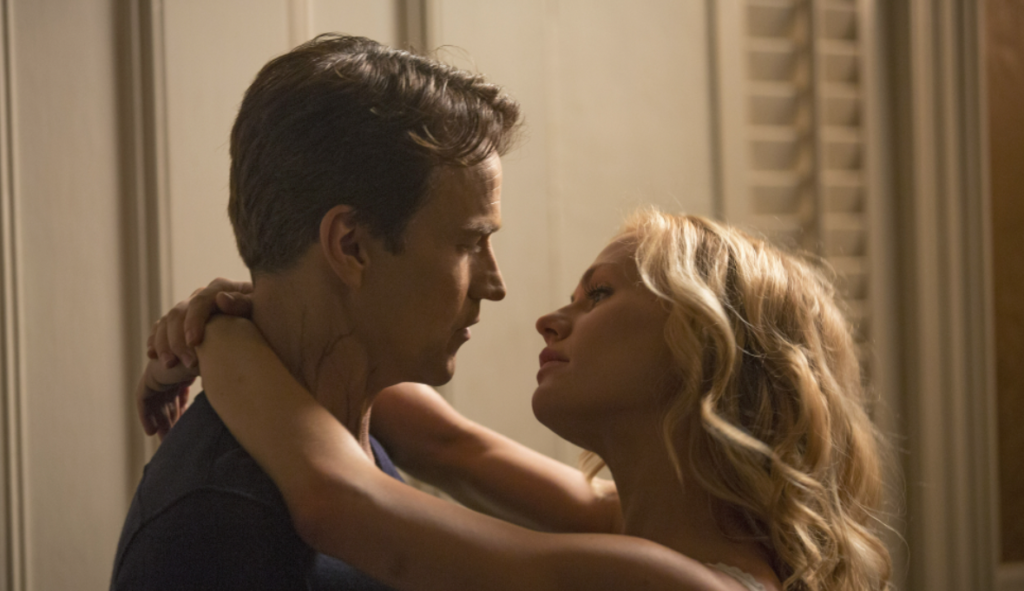 This isn't what I was expecting and I'm very much team Eric, but I guess we will see how this plays out. I cannot believe there are only three remaining episodes. This has been quite the journey and I thank you all for taking it with me!

(4.5 / 5)